Ah – the first blog of the new year! This has been a yearly tradition. I remember the 2020 blog – listing 20 things to do for 2020. The blog was loaded with enthusiasm and optimism. Safe to say I whiffed on that one, but you can forgive me for lacking the foresight to predict a global pandemic!
The 2021 blog was filled with lessons learned in 2020. I think many of these lessons still stand in 2023, so it's worth a read to remind ourselves where we've been. This blog was filled with gratitude for having made it through such a tumultuous year. We were all very excited to put 2020 in our rear-view mirror.
The 2022 blog was suggesting that we should prepare for the unexpected.
"If you expect the unexpected, doesn't that make the unexpected, expected?"
I hope you'll excuse me taking the opportunity to pat myself on the back because boy was that on target! The year started with a bang. Record-low interest rates, buyers bursting at the seams to get into a house – but so many challenges to deliver houses on time and on budget. Amidst supply chain challenges, rises prices and a new challenge would emerge – interest rates! This has proven to be the most troublesome – especially for first-time buyers.
Enter 2023 and we have so much noise in the industry. It seems that every economist has a microscope on our industry looking for signs of what's to come. Inflation, recession, housing downturn, doom and gloom. Then you read another article saying there is a housing shortage as construction hasn't kept pace with household formation. Builder confidence, as a result, has been down for the last 12 months. Ouch
If there is one lesson to take to heart – it should be resiliency. If I may borrow a phrase from the Marine Corp –
"Improvise, Adapt and Overcome!"
For home builders, sitting on the sidelines is not an option. Move-up buyers who are currently in a 3 or 4% mortgage may choose to sit on the sidelines, waiting for a better time to sell their current home. But builders with lots and land do not have the option to wait until interest rates come down. Luring buyers out of their existing low mortgages will take a multi-faceted approach. We can't be adding unnecessary costs but we need compelling and persuasive designs that move the needle forward. Selling the same pre-2020 product isn't persuading any would-be-buyers to make a move. We are thoroughly within a new decade – it's time to act like it.
Cost-effective measures
• Building in 2' increments
• Avoiding beams – especially over garages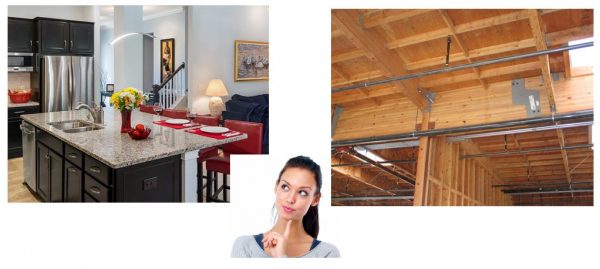 • Simple building envelopes without excessive corners
• Limit skews – especially windows and cabinets
• Limit options – they may make you money, but they can slow down construction.
Compelling Features to consider
Parcel delivery vestibules

Enhanced outdoor living features (like putting greens)

Energy efficiency to offset higher energy costs
In addition to great products, builders need to engage in the act of marketing their product – something they haven't had to do in the post-pandemic buying frenzy.
Marketing strategies to consider
Dynamic websites with interactive floor plans
Well-furnished model homes that help buyers envision their new home

Design centers with curated interior finishes packages
Sales incentives
Lastly, can you use sales incentives as the final act of enticement? Maybe it's an upgraded appliance package or finishes. I've even heard of builders who are buying down interest rates by a point or two. I don't believe sales incentives alone will be enough to seal the deal but coupled with cost-effective, well merchandised models and an interactive website, I believe we can survive and perhaps find opportunities to thrive in 2023!
We are in the business of designing and building places for people to live. I've said it before, but I'll say it again. It is an awesome and meaningful line of work. What we do personally impacts people more than any other form of architecture. Let's continue designing and building smarter and find ways to be more cost-effective in everything we do. Are you ready? Let's go!
Categorized in: Uncategorized
This post was written by Housing Design Matters