There is a perception that all boomers want to downsize and retire in the in the Smile States: states that lay across the bottom third of our country. Del Webb, with their signature Sun City mega communities from California to Florida and everywhere warm in between comes to mind. Or perhaps The Villages in Lady Lake Florida, aptly nicknamed the "Disney World for active adults". These communities have been a huge success, leading many builders and developers to believe that mega communities in the Sunbelt might be the secret formula to winning that boomer buyer.
Today's boomer buyer, 77 million strong, is not homogeneous in their location preferences. According to John Rymer of Rymer Strategies, 40% will downsize and/or retire within their same MSA, another 30% will relocate within the same state and only 25% will move to the Sun Belt. Surprised?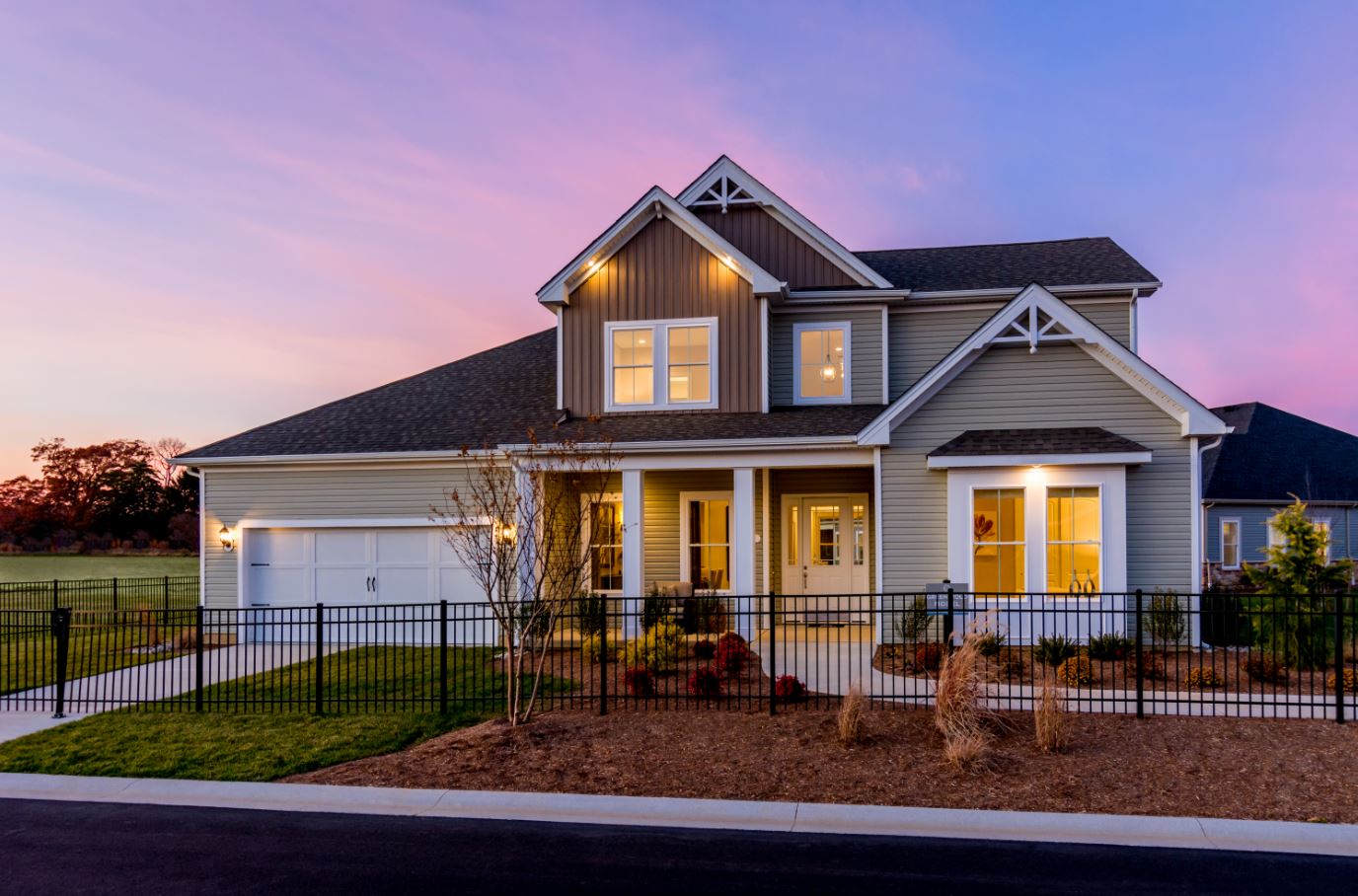 Let's face it, moving is hard enough but relocating to a new town, state or region of the country makes it even more of a challenge. And what about family? Many retirees and boomers want to remain close to family – especially the grand-kids. Let's not forget one's social network – you know – people to go to dinner or movies with and not just connect via Facebook. There is a massive opportunity for 55+ housing outside the Smile States and, indeed, many boomers are choosing to retire near their own backyard.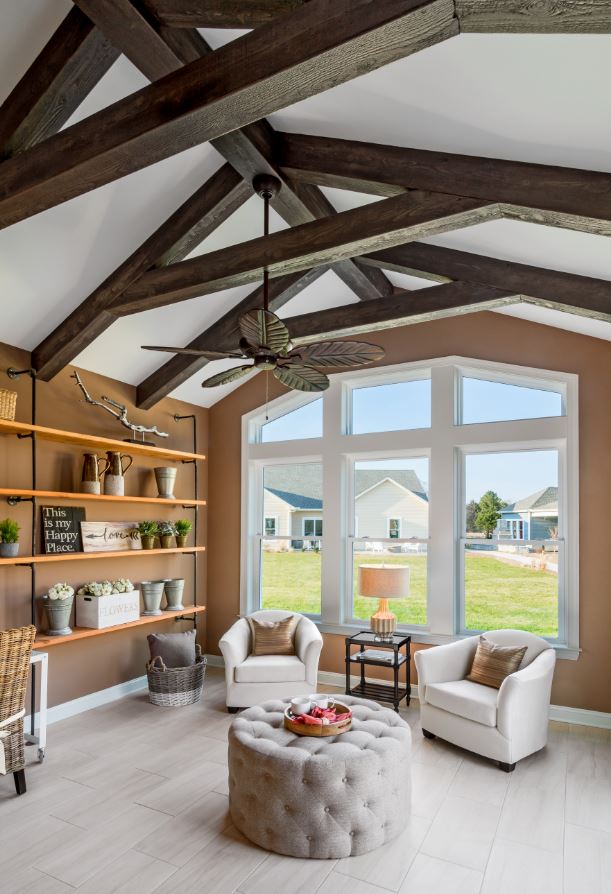 For those who want to design and build for boomers in their state, it is important to identify the unique regional hurdles that must be overcome to convince on-the-fence boomers to make the move. At Nobles Pond in Dover Delaware there is special focus on four seasons living. It starts with the warmth of a heated crawl space, keeping the floors warm in the winter time. (In Coeur d'Alene, Idaho, Active West Builders features radiant heated floors and air conditioning is an option.)

Of course, fireplaces are a major focus on the models. I love the linear fire places that allow for the TV to be mounted above at a comfortable viewing height. But what I really love are the outdoor fire places and fire pits. Just last week one of my northern friends was telling me the virtues of the crisp winter air and how much brighter the stars appear in the winter time. As an avid skier, she loves the outdoors and winter time. She can't wait to cozy up next to the fire place with a cup of hot chocolate or a hot spiced rum. A significant option for both builder and buyers are the four-season rooms which are especially lovely on cold days.

But my favorite feature of northern communities has to do with yard maintenance. No, not mowing the lawns – but shoveling the snow and adding salt to sidewalks. Nice! This keeps residence safe from slipping and save them the hassle and exertion that comes with shoveling snow. Talk about overcoming an obstacle.

It's time to think differently about where boomers want to move. As an industry, we need to be adapting to their wants and needs and not expecting all of them to flock down south when it comes time to retire. There are unique benefits and challenges with any location. How you highlight the positive and overcome the negatives will be the keys to success.

Tags: 55+ Living, Active Adult Communities, Age restricted community, community design, regal builders


Categorized in: 55+

This post was written by Housing Design Matters