Let's face it, the housing market is filled with "humbling uncertainty." For some, design trends are the last thing on their minds as many are worried about their inventory, how to sell them, and at what price. But now is the time for the Product Development Team to look at your product offering. I recently gave a speech going over 8 design factors to keep in mind in turbulent times.
Open Floor Plans that Work!
The Convenience Factors
New Necessities
Staycation-Worthy
Spa-Like Baths
Customize
Compelling Streetscapes
Cost Effective Design Never Goes Out of Style
This week, we will focus on the first 4 from the list.
Make your open floor plans work
Poorly designed open floor plans took a hit during the pandemic when everyone was locked down. We covered this topic extensively in a previous blog, but properly designed open floor plans are still desired by today's buyers. What does that mean? To make an open floor plan work, I suggest adding a messy kitchen for all the counter clutter and small appliances.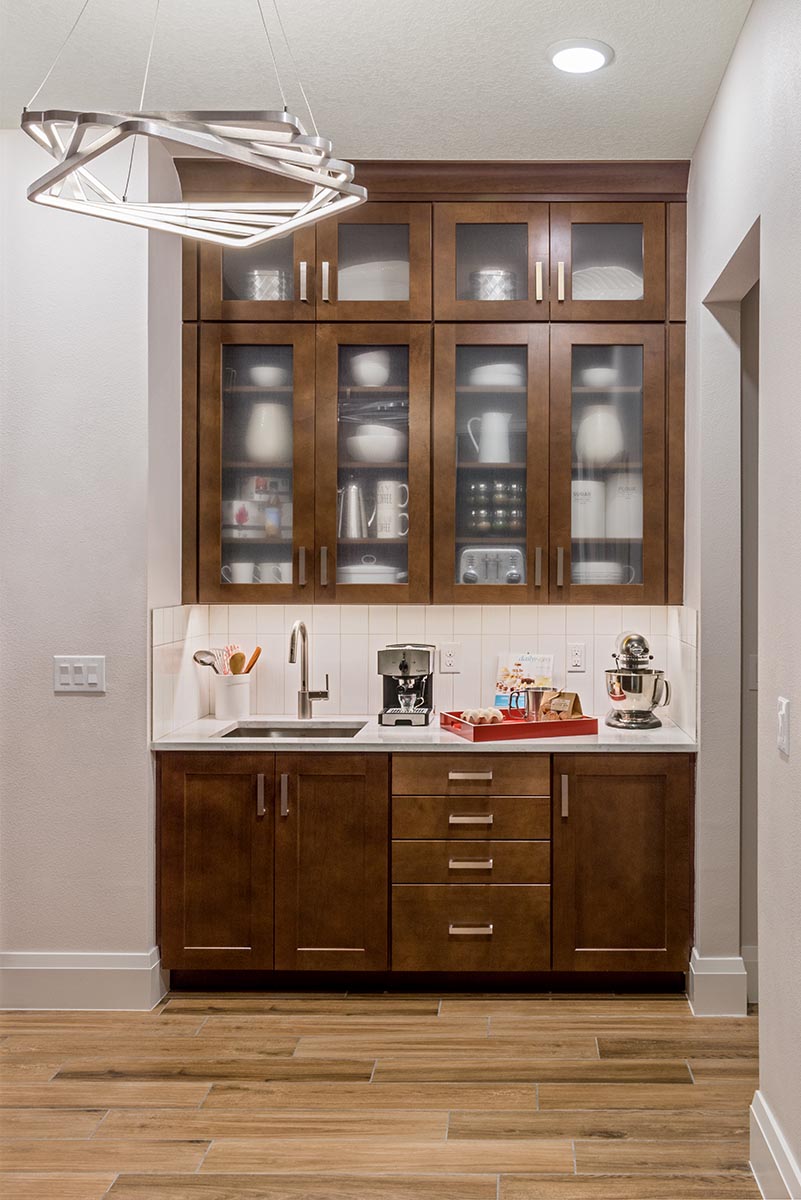 Some spaces in the home need privacy. These rooms, such as the home office (or offices – more on that later), need a door to block out the visual and acoustical noise. Lastly, add privacy to the plan with a vestibule entry into the owner's suite and cluster secondary bedrooms around their baths.
Consider the Convenience Factor in your Design
What if your homes could make your buyers' lives easier? Could that be the deciding factor that makes them want to move? Three conveniences that I love are the Welcome Home Valet, the Connected Laundry, and the closet off the owner's bath.
Most "used" homes still enter the house from the garage through the laundry room. Offer a better solution in your new plans by making this entry point special – either with optional built-ins or furniture from Pottery Barn or Ikea, depending on your price point.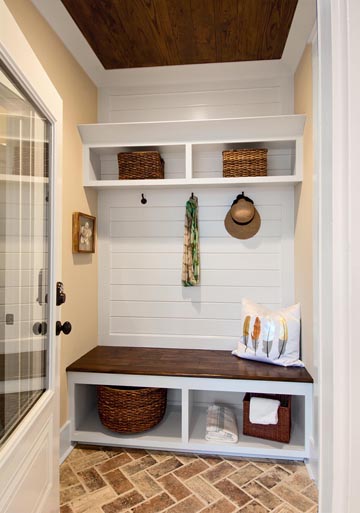 No one loves doing laundry. Can you make the chore less burdensome by cutting down the path between the owner's closet and laundry room? Additionally, this becomes a great way to implement wet hanging (something woman buyers love) by adding a luxury plank vinyl floor in the owner's closet.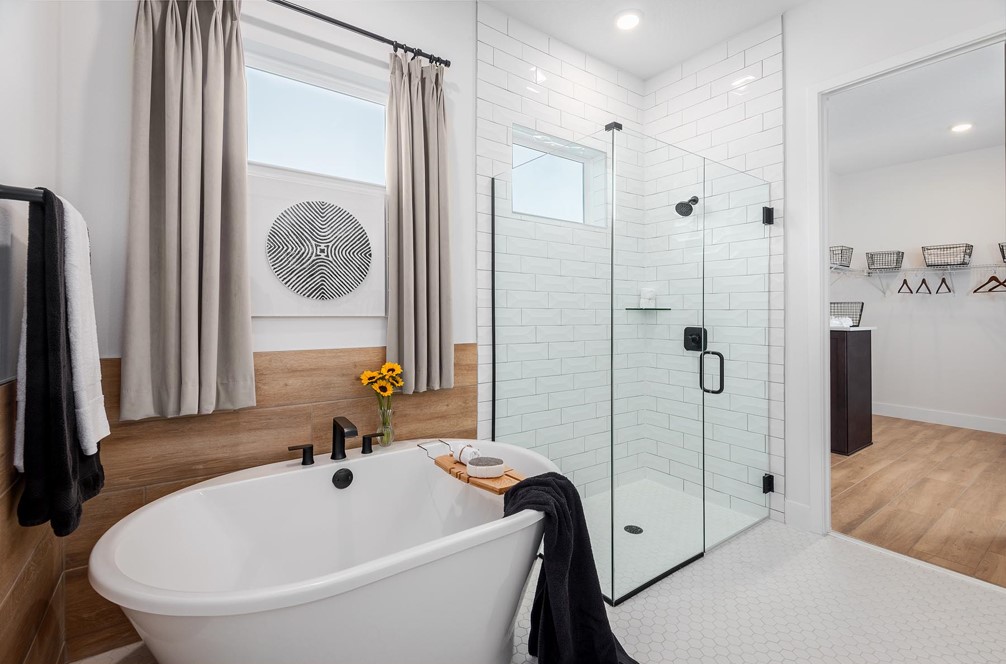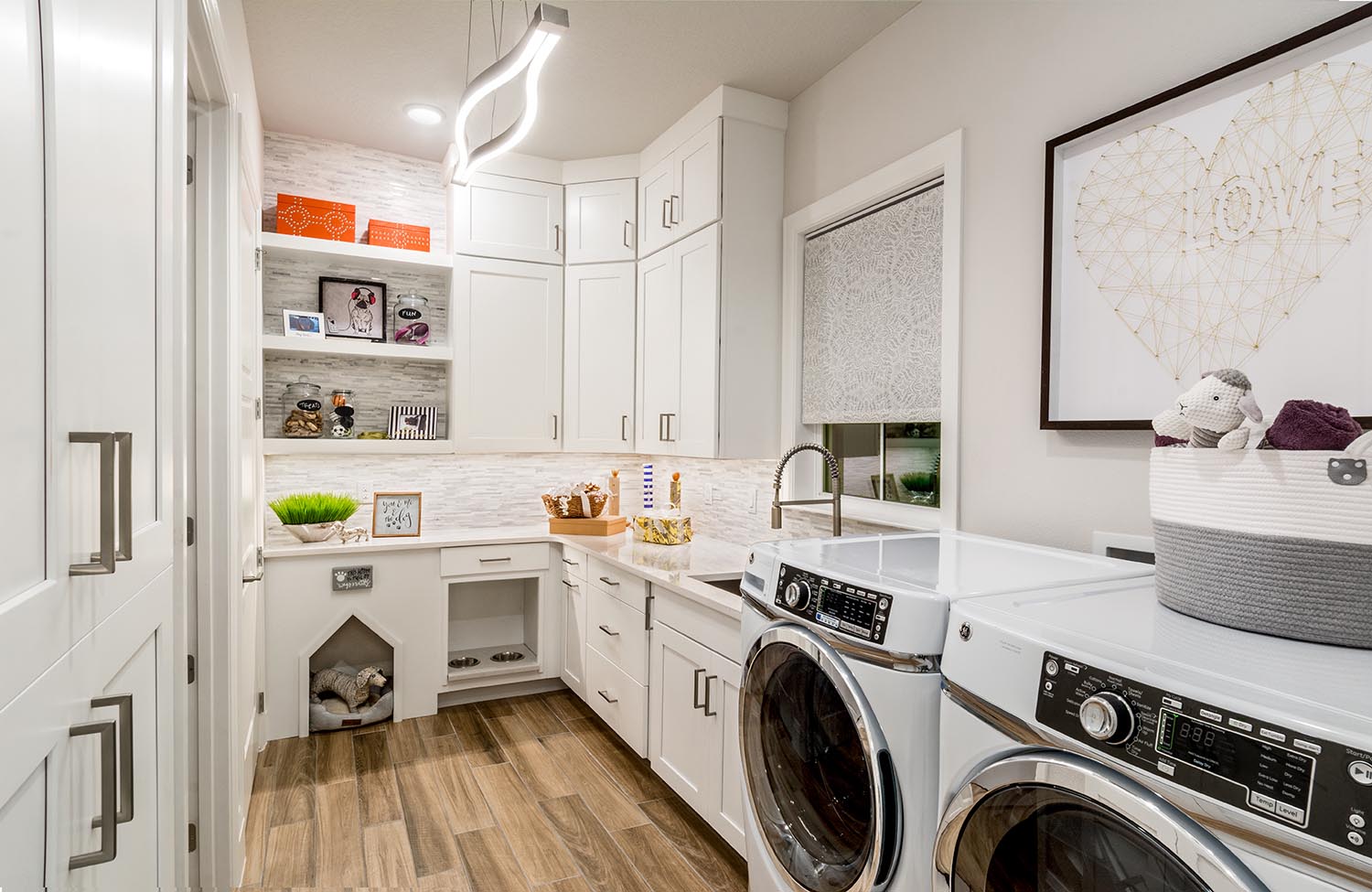 On the subject of closets, enter them directly from the owner's bath. It usually yields more hanging and acknowledges that couples may not have the same sleep schedule. This solution allows one partner to bathe and dress without waking Sleeping Beauty.

New Necessities
Since the pandemic, we have new challenges in our lives. Deliveries, pets and working from home. Our solutions include the Parcel Delivery Vestibule, Pet Provisions and Dual Work-from-Home spaces.
Americans have dramatically increased their home deliveries to an average of two Amazon deliveries a week. That's nothing new, but grocery and meal deliveries have become far more common over the past two years. The Parcel Delivery Vestibule allows groceries, meals, floral arrangements, etc. to be delivered hidden from view and kept in a conditioned space until the homeowner is ready to receive them.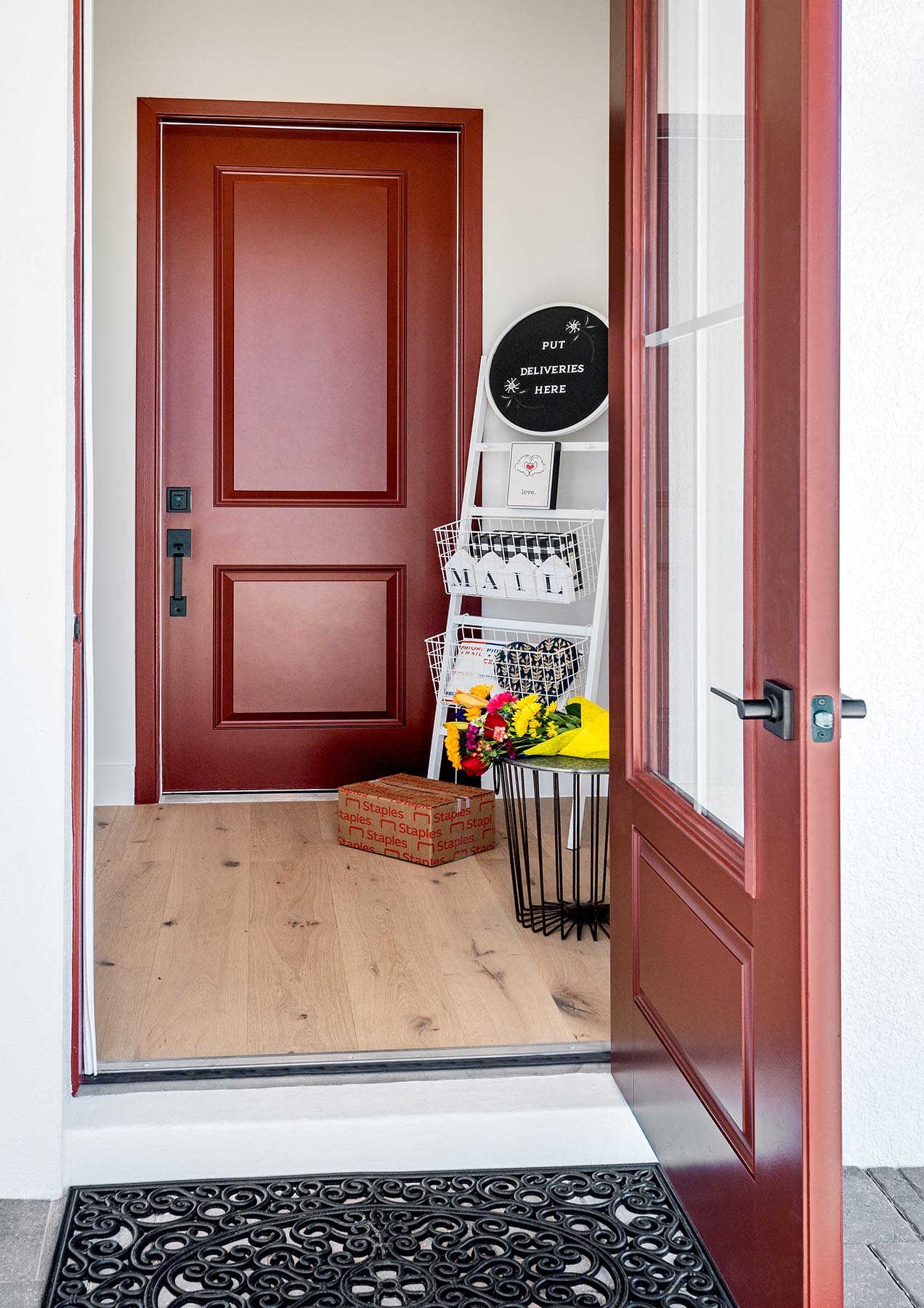 Pet ownership has grown from an already high pre-pandemic level of 64% to post pandemic of 67%. That's almost 85 million households with at least one pet. Whether your buyers have dogs or cats, they are considered family members. Make your homes work with places for the dog's bed or crate, the stinky cat pan, and the dog shower. I love adding the dog shower to the garage so when their bath is done, they can shake off the water to their hearts content.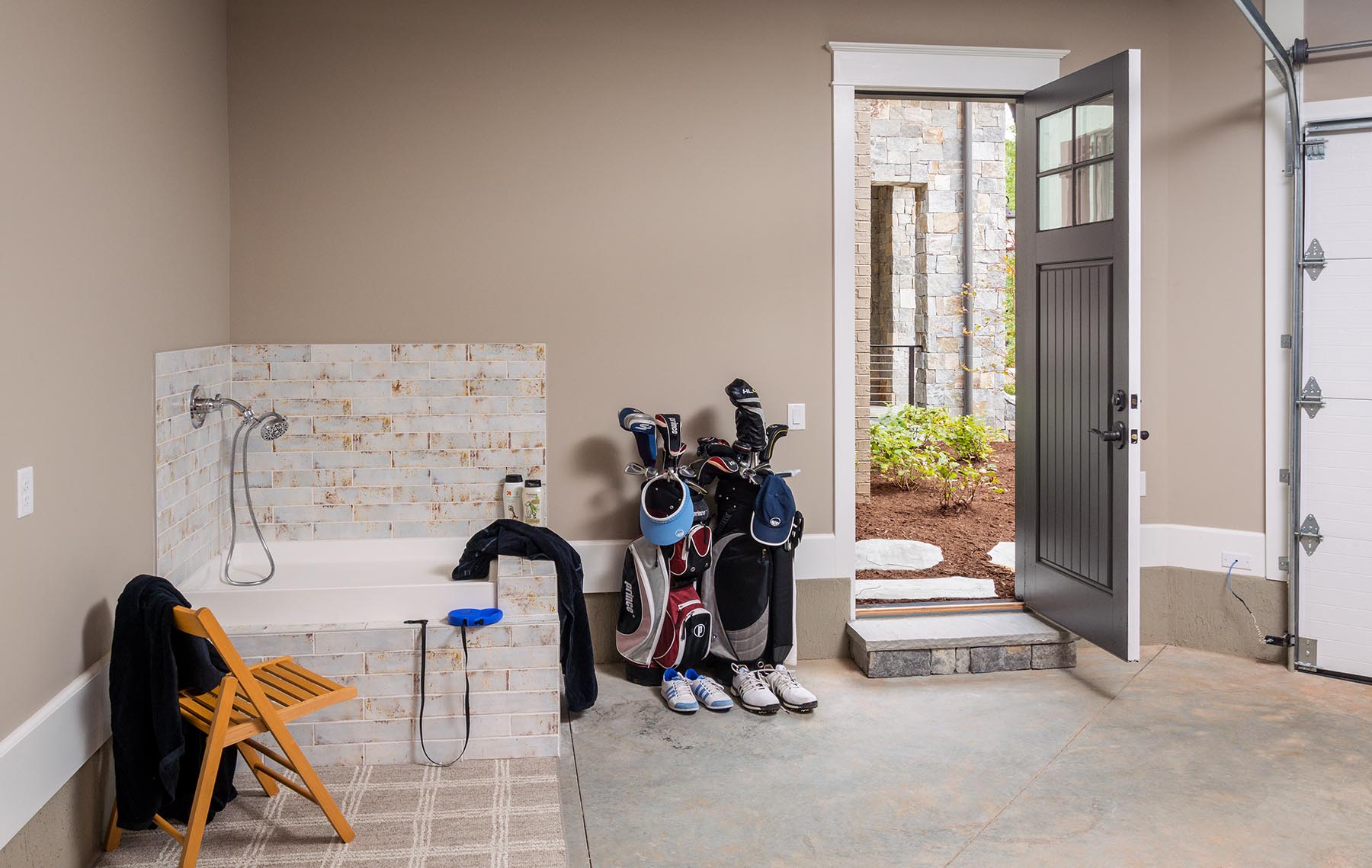 Most US households have two income earners. Additionally, 58% of Americans say they will continue to work from home in some capacity. Therefore, having two work-from-home spaces is crucial for making it work. These spaces can be in the form of two pocket offices, one large office plus a pocket office, or work-from-home spaces on separate floors. Your floor plans must be flexible to accommodate this new necessity.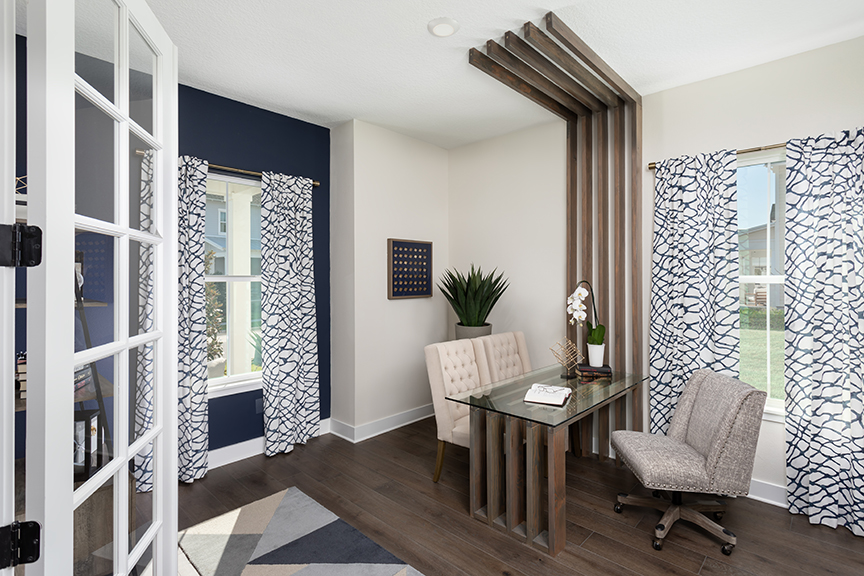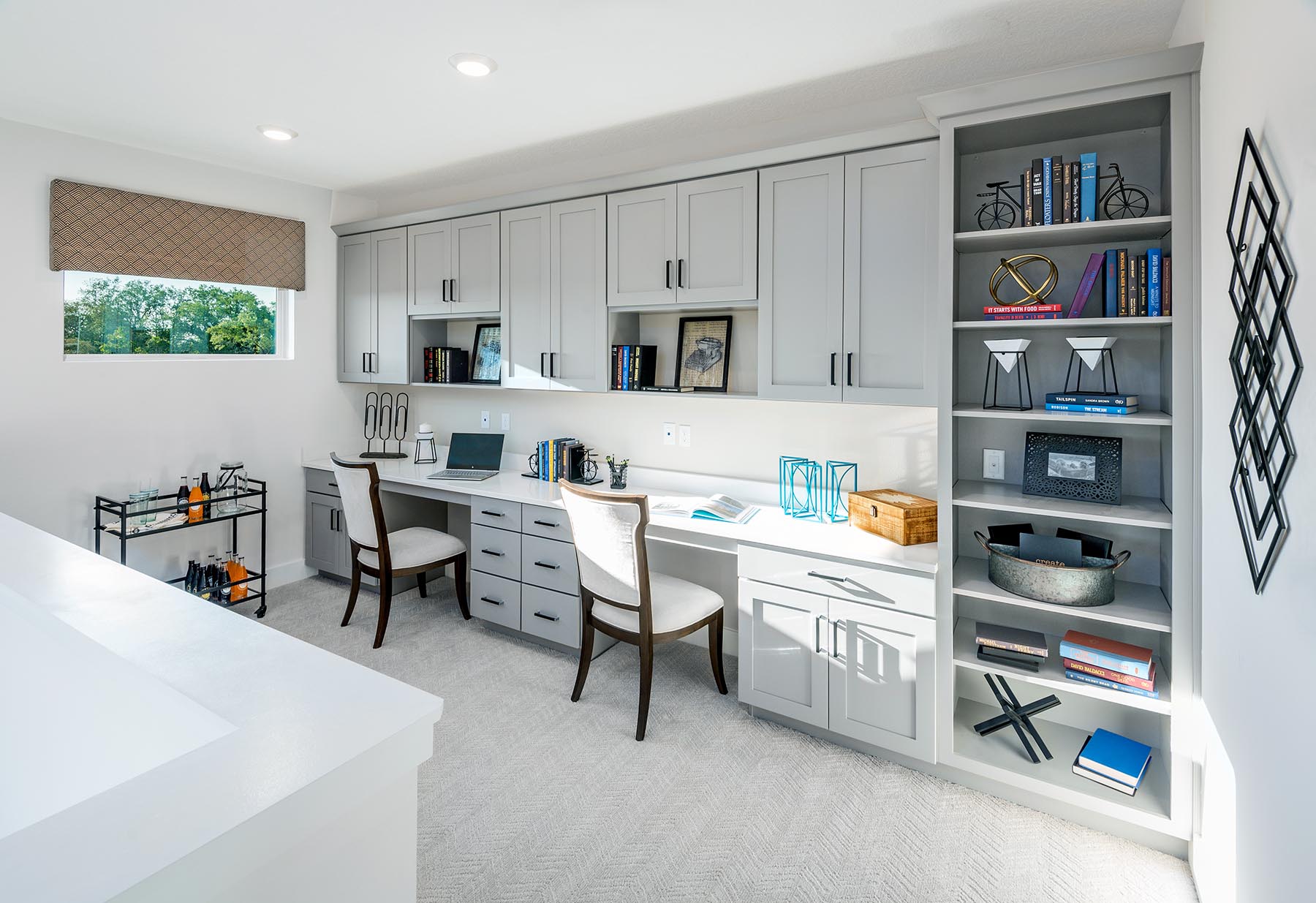 Stay-Cation Worthy
Outdoor living has been growing in popularity, but the demand for it dramatically increased post-2020. Buyers desire to vacation and entertain at home. Demonstrate how you can turn their backyard into a resort with the soothing sounds of a waterfall – which is also great for drowning out road noise. Add a putting green for a fun daytime activity. Make nights magical with outdoor fireplaces, fire pits, and lights. The ideal outdoor covered space should accommodate three functions: cooking, dining, and lounging. Don't forget the TV and fireplace to complete the totally relaxing ambiance.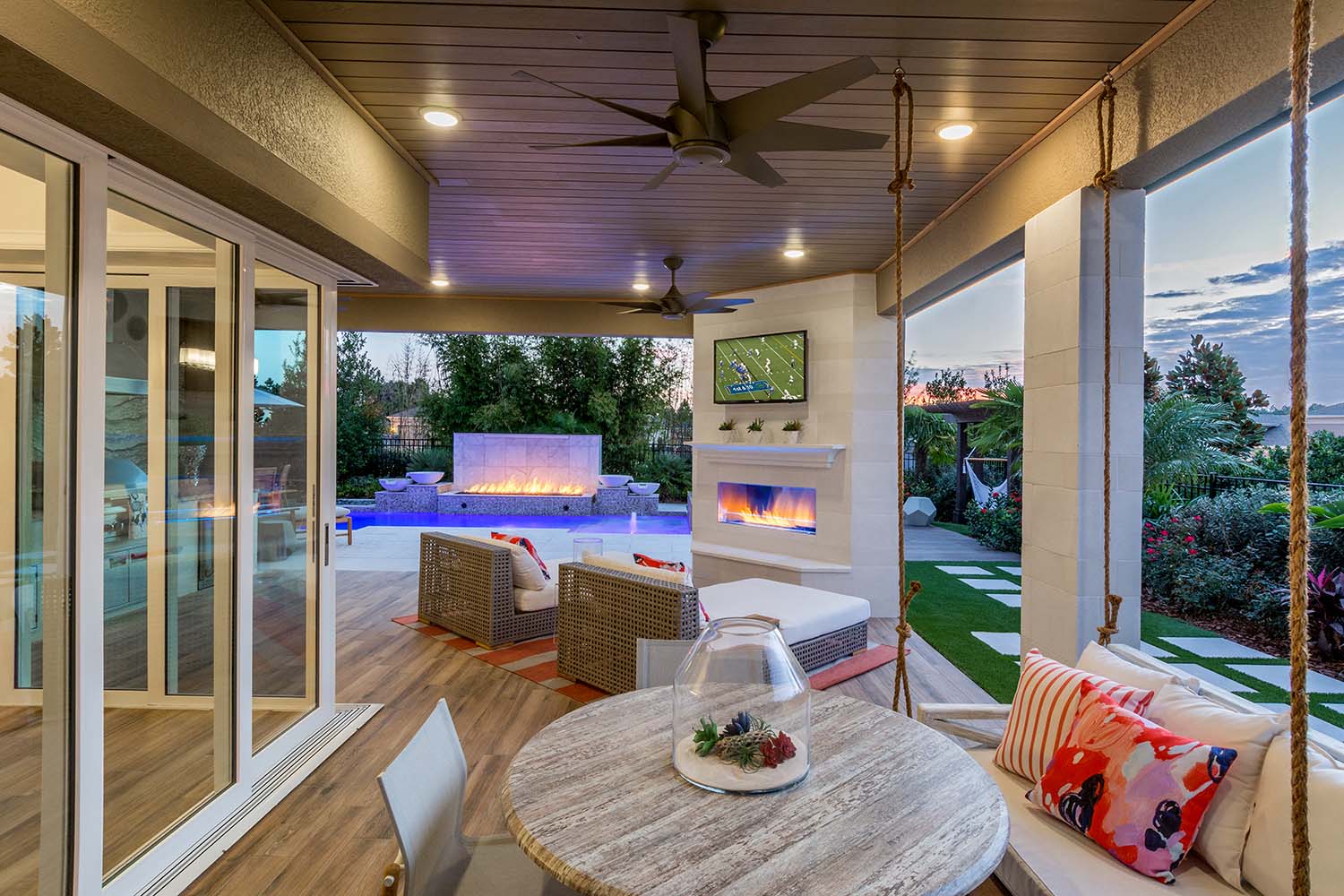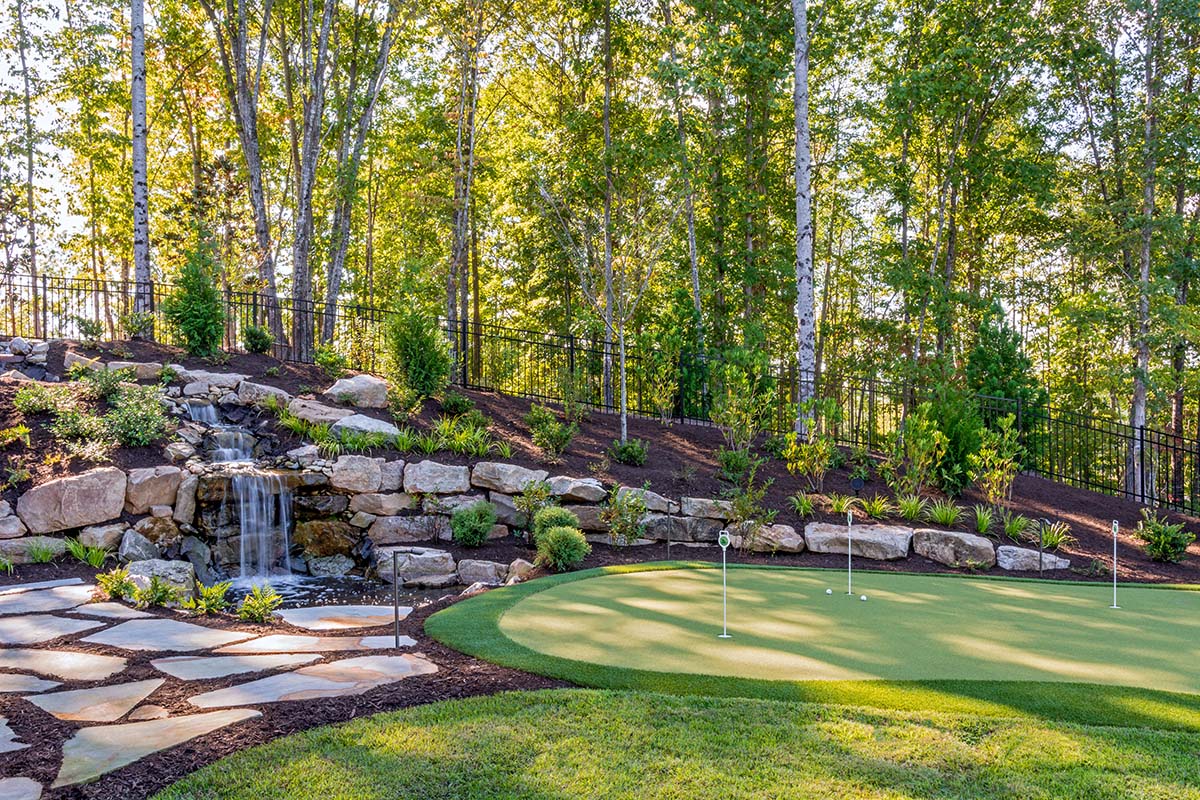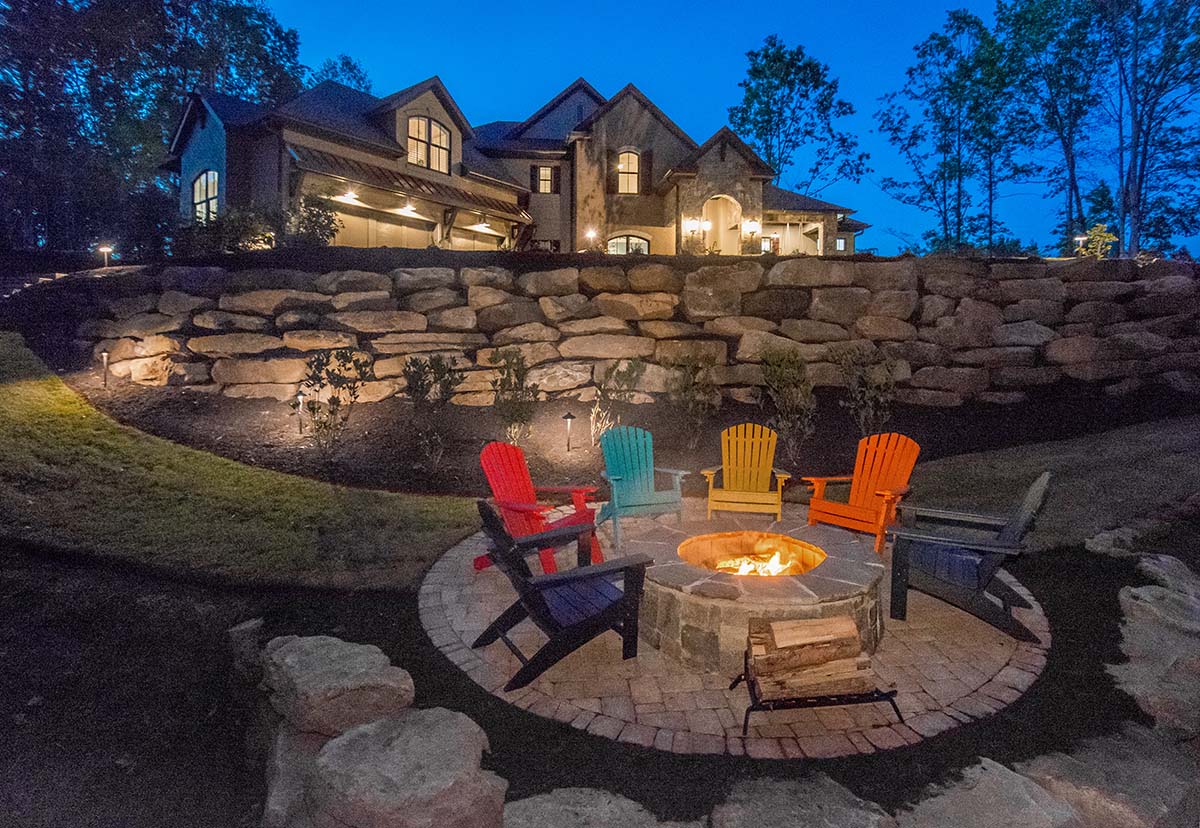 Next week we will complete our trends for turbulent times that will include more trends that are current and compelling. We will wrap it up with a discussion on how you can incorporate these trends cost effectively.
Categorized in: Uncategorized
This post was written by Housing Design Matters