In recent weeks, the open floor plan has come under attack. Countless articles have argued that these houses don't work in our "new normal". I believe the open floor plan is here to stay. That's not to say it can't be improved, but I refuse to go back to the days when houses were a series of closed up rooms with lots of hallways. You may still be able to see examples of these houses – but you have to go back 50 to 100+ years ago.
Friends of mine have a beautiful house that they remodeled. It is a classic Charleston side row house with the front door coming off the side porch. There, you will find a stairwell that splits the house front to back. Each room on either side of the stairwell on both floors has a fireplace. When fireplaces were the main source for heating rooms, it was important to have the rooms closed off so the heat from the fire could be contained in that room. That housing form became obsolete with the introduction of central heat but was often still repeated because that was how houses were designed.
Now the challenge is finding ways to make the house functional for today's lifestyle without destroying its character and charm.
Another beautiful home in a historic Jacksonville neighborhood also featured large closed off rooms. It had a large, formal living room and a separate formal dining room. Upon closer inspection, we found a button in the floor of the dining, directly under the dining room table. Pushing it rang a bell in the kitchen so the "cook" knew when to serve the next course or clear away the dishes.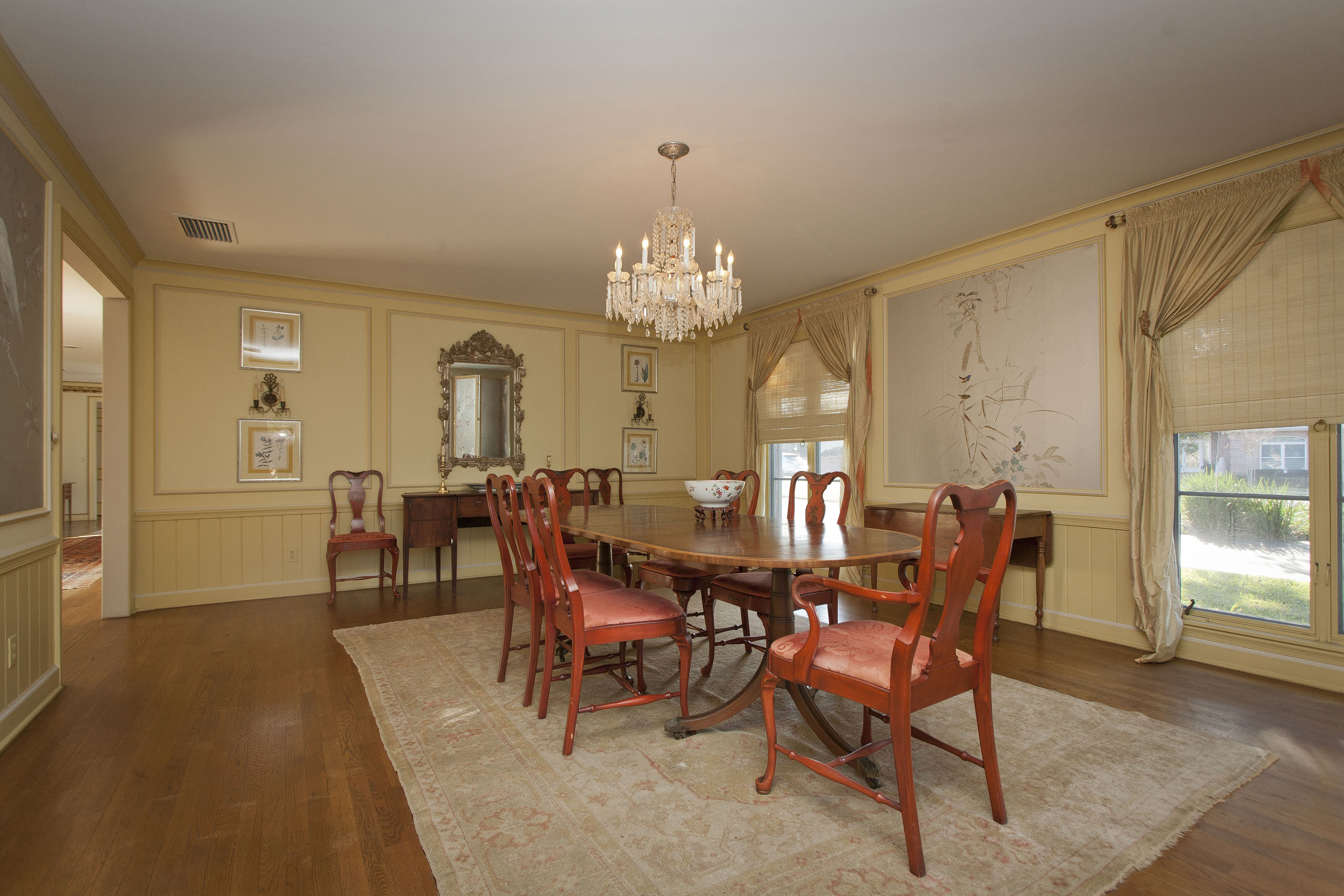 The kitchen was tiny and to describe its aesthetic as "utilitarian" was putting it kind. But in that tiny, closed off kitchen was a small table. This was either for the cook or small, loud children not yet ready to be seated at the dining room table with the adults.
Obviously, most Americans don't heat their houses with fireplaces or have cooks prepare their daily meals and haven't for some time.
As the pandemic rolled through, many open floor plans struggled to meet our needs. But let's not throw the baby out with the bath water. Instead, let's recognize that our houses were being used in ways they weren't designed for. Most open floor plans work well for entertaining, but not so much for work.
So Where Can We Improve?
When a family of five needs five work/school spaces with acoustical privacy, they quickly learn their houses weren't designed to accommodate that. The desk in the kitchen was a great place for kids to do their homework under the watchful eye of a parent but became a terrible place for a Zoom classroom experience. Likewise, the kitchen island may have been a nice place to check emails but not ideal for Skype meeting using the computer's built in speaker. Same goes for the dining room table and all the other makeshift offices or classrooms.
Some functions need acoustical privacy or separation. We all learned that during the pandemic. Many families figured this out and bought desks for each of their kids' rooms – resulting in stores being sold out of desks. We also learned that barn doors offer little to no acoustical separation and the open pocket office actually could use a door.
But please don't compartmentalize my house! I like feeling connected to family and friends when I'm in the kitchen.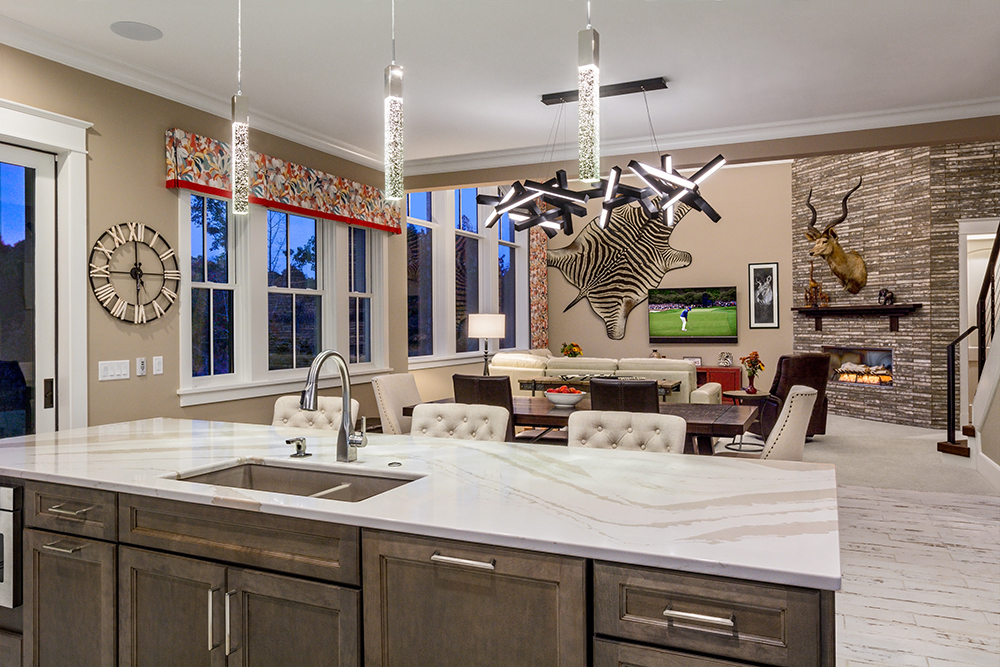 Let's make our kids bedrooms big enough for a homework desk.
Let's convert that seldom used guest room to a dual use, work from home office since it already has a door.
Perhaps we can skip the drama of a two-story family room for one that keeps the TV noises on the first floor.
If your community uses an alley-loaded garage, wouldn't the above space be great for work? How's that for acoustical separation?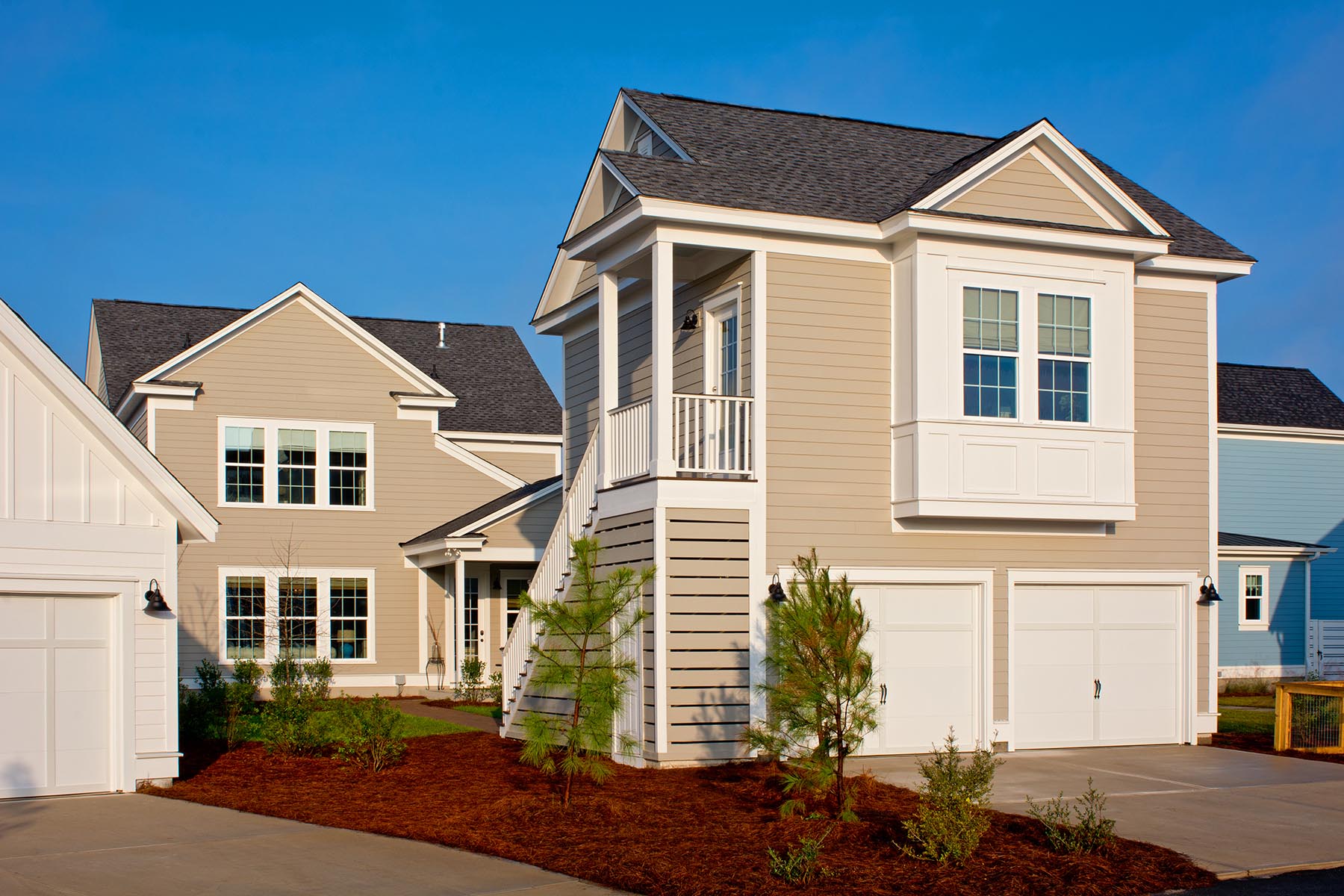 While I hope never to be in lock-down again, I have discovered, like many, that working from home occasionally has its advantages. I'm guessing I'm not alone. Will more parents choose to home school their kids? What flaws have the past few months exposed in your home? How will you make your open floor plans work for both work and play?
Categorized in: Housing in the Pandemic, Selling Floor Plans
This post was written by Housing Design Matters