Many of my readers are familiar with the hoops to jump through submitting plans through planning departments. You would be forgiven if you thought that maybe they're a little too good at finding faults and flaws, as if they live by the motto, "If at first you find nothing wrong, try and try again." Reminds me of my mother when I was growing up…
So you'll understand how thrilled I was when one of our builders emailed the glowing review from the planning department! Initially just an internal memo, the head official felt compelled to share their opinion "I'm compelled to share the glowing remarks on your work by my colleague. Sheesh, bordering on too much gushing!" Their words!
If you'll indulge me, I'd like to show off what garnered such praise.
Monotony Code
This project lies within the Horizon West district of Orange County. Like many communities, Horizon West has its own set of standards for residential development including but not limited to setback garages and minimum sizes for the required front porches. They also have a monotony code to avoid the dreaded cookie-cutter streetscape. I remember my first encounter with the code back in 2001 and believe me, it rendered most of our client's plans as obsolete. No more snout garages and 3' deep front porches – and about time! But I digress…
Compelling Elevations
So, what about the plans stood out? In a market that has a history of beige monotony, the planning official was delighted by the color renderings of the houses being submitted for permit. Sure, the homes met the requirements for porches and garage setbacks. But what struck him was how the massing, style, materials, and colors of the houses worked so well together. "This guy does pretty darn good work with relatively orderly and toned-down facades with good materiality compared to most in Central Florida. Finally, a homebuilder from Orlando who "gets it". Again, their words.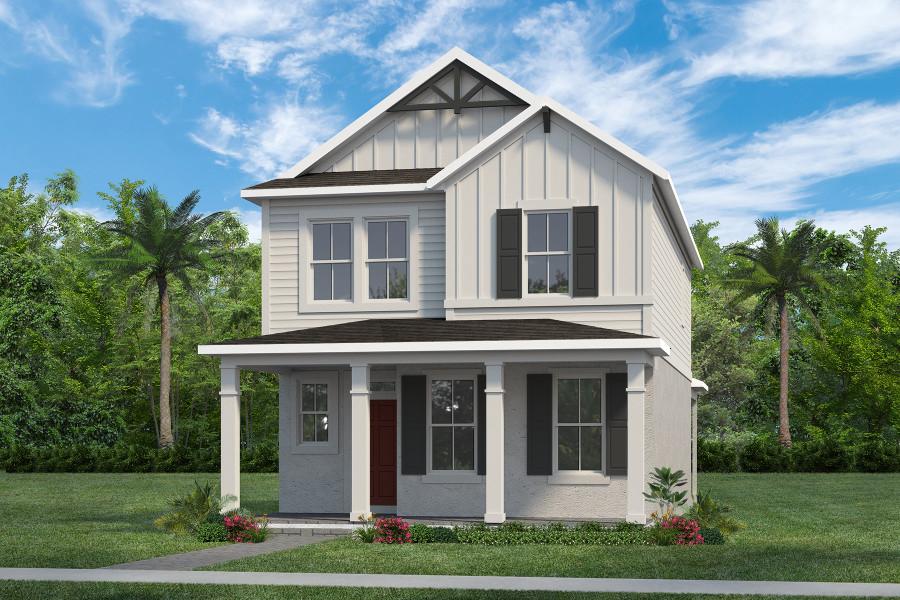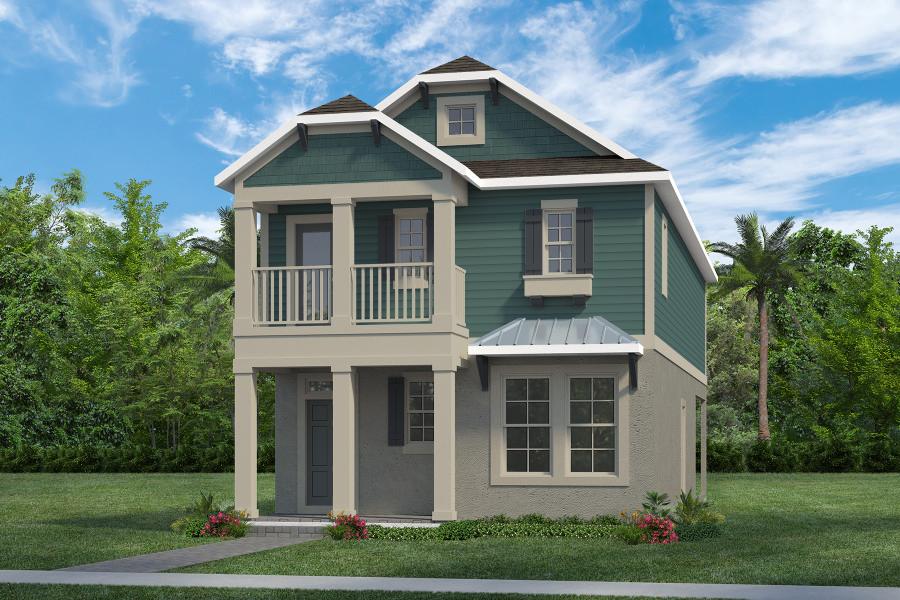 Winning Floor Plans
Perhaps the best evidence of a home builder who "gets it" has been the reaction from buyers and realtors. This builder is preselling a limited number of lots each month and the allotments are sold out in days. Did I mention the model is not even built yet? And while the planning department is reacting to the streetscape, the buyers are reacting to that and so much more. Designed during the height of the Covid lockdown, these plans are packed with options and features buyer want today. Options include gourmet kitchens, oversized islands, beverage centers, pocket offices and yes, even parcel delivery vestibules! All plans feature casual lifestyle living. And when it comes to outdoor living, each plan has semipublic outdoor living but also private outdoor living in their front porches and rear covered lanais.
Getting through the planning department can feel like pulling teeth, but it's a job that must be done. That's why it's a huge win to not only pass, but receive a "gushing" review the first time around. I can't wait to see which options home buyers have selected and then to view the streetscape as it unfolds.
Categorized in: Exterior Colors, Exterior Styles
This post was written by Housing Design Matters