It is the week after the International Builders' Show. Normally, I might write something about my takeaways from the show. But this year, I'd like to focus on my hotel room. I promise this is not a rant! But as Joan Rivers would say, CAN WE TALK?
As many of you already know, I love to share thoughts on how builders can make the home they build fresh and innovative. Of course, I get push-back initially, but many builders embrace innovation once the purchasing department gets on board. Every build is a chance to surprise and delight buyers with forward-thinking features that help builders compete with older used homes.
I realized after my trip to Las Vegas and the International Builder Show that home builders have a much easier time keeping their product fresh and innovative than the hotel industry. For every new home you build, you have the opportunity to add, tweak, and refine new features. Contrast this to my Las Vegas hotel. I stayed in a 70-story hotel with approximately 50 rooms per floor. Imagine the expense of adding innovation to each and every one of those rooms, so we can forgive them for not being quite up to date in some instances. What kind of innovations am I talking about?
Spa-like shower instead of a bathtub
We'll start out on a high note. Fortunately for me, my room had a great shower but that has not always been the case.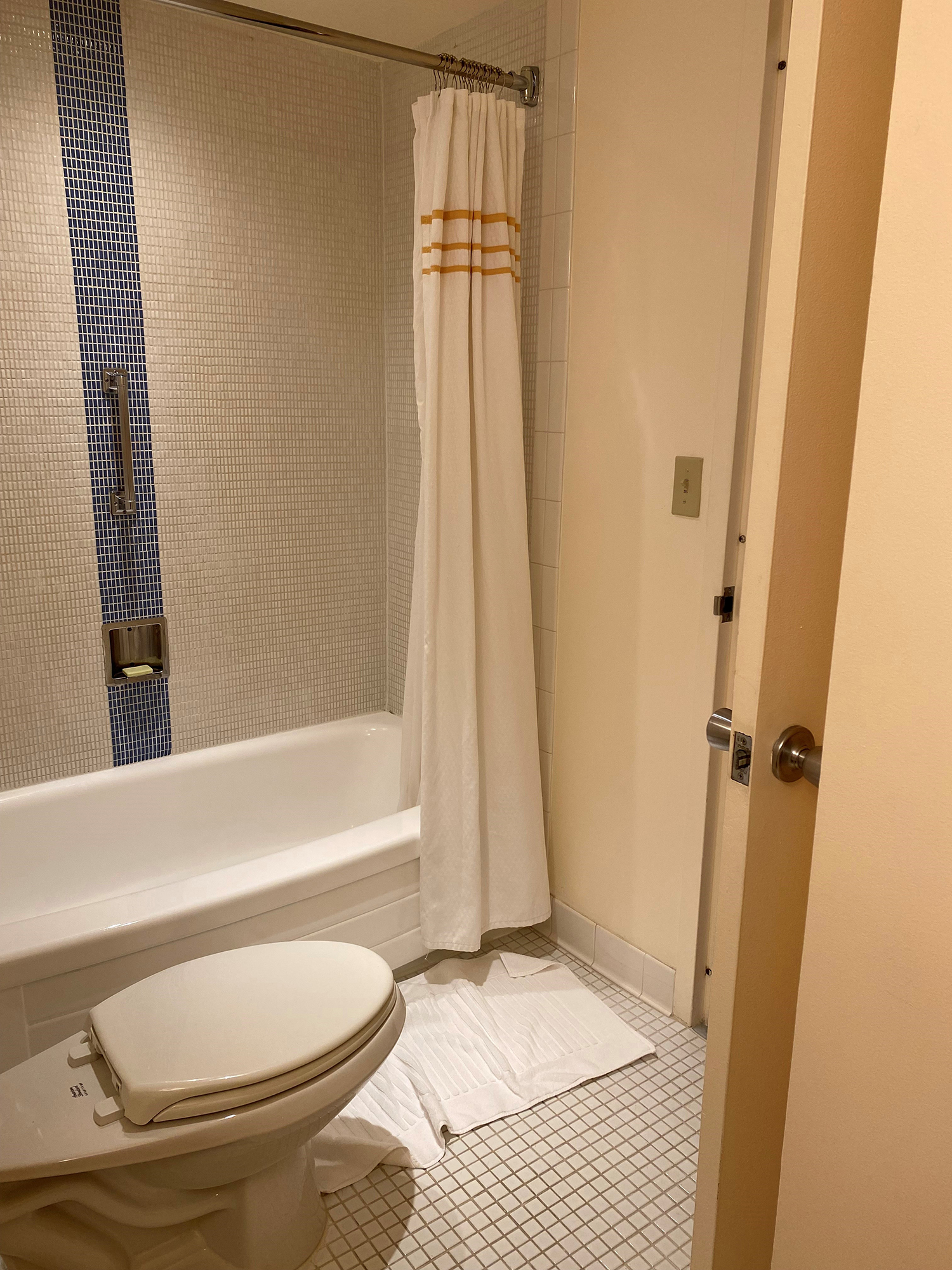 Most newly constructed hotels include a shower instead of a bathtub– even the lower price point ones. My shower included a seat and a second rain head. We're off to a good start!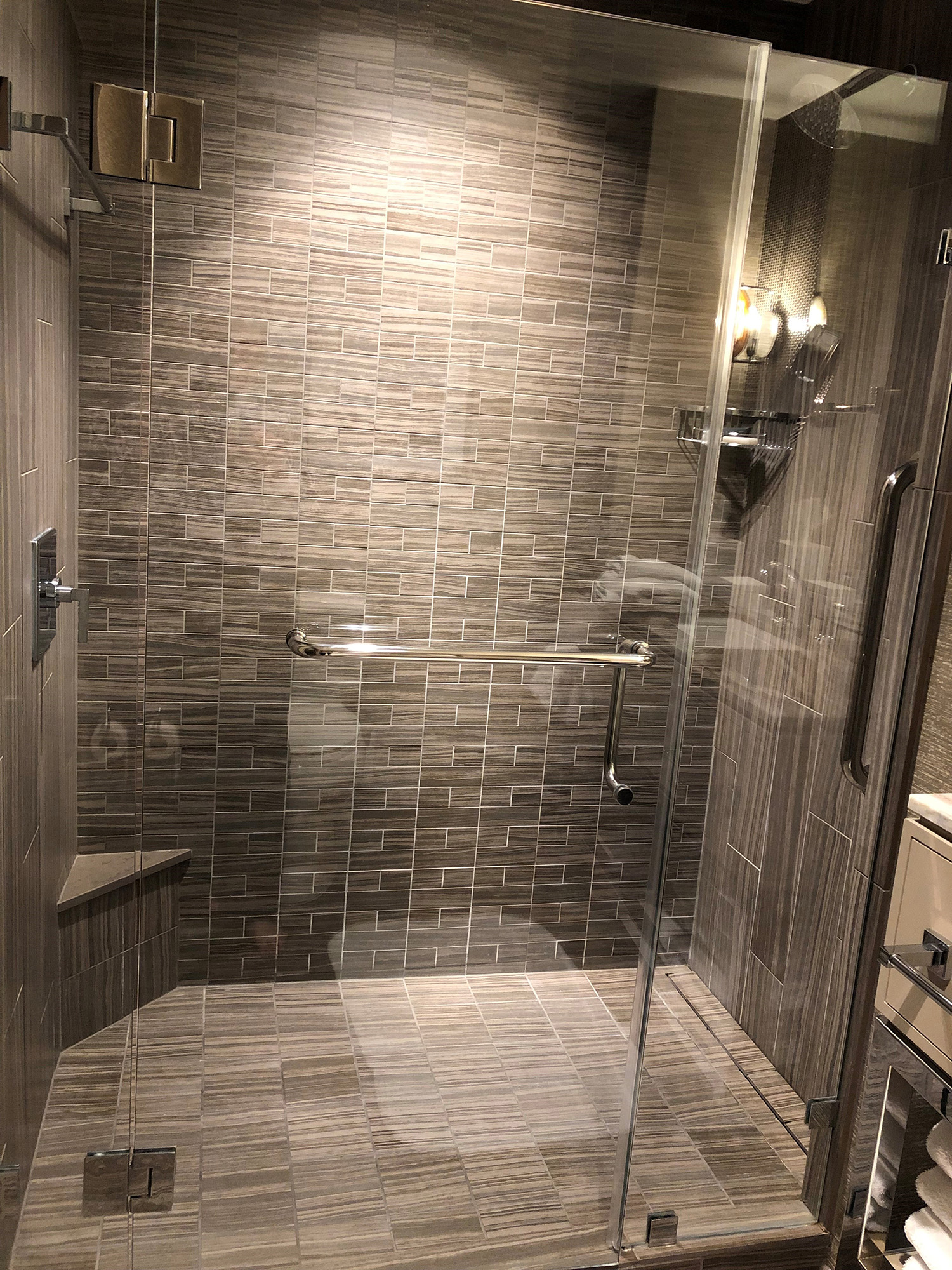 Backlit Mirror
Most newly constructed hotels now include a backlit mirror. It is so common that the absence of one can be glaring. Backlit mirrors provide a much more flattering light source than overhead lighting.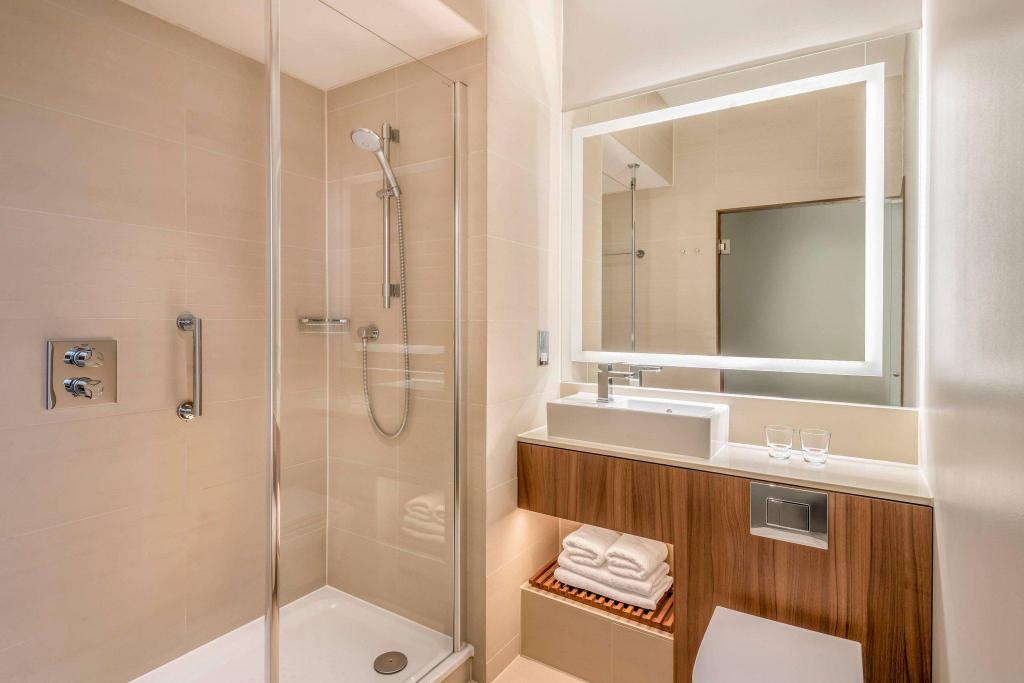 The light coming directly in front of you doesn't cast unflattering shadows or highlight wrinkles like lights only from above. You can imagine my disappointment when I discovered that my hotel room did not have a backlit mirror – instead, it had what used to be the "must have" TV behind the mirror.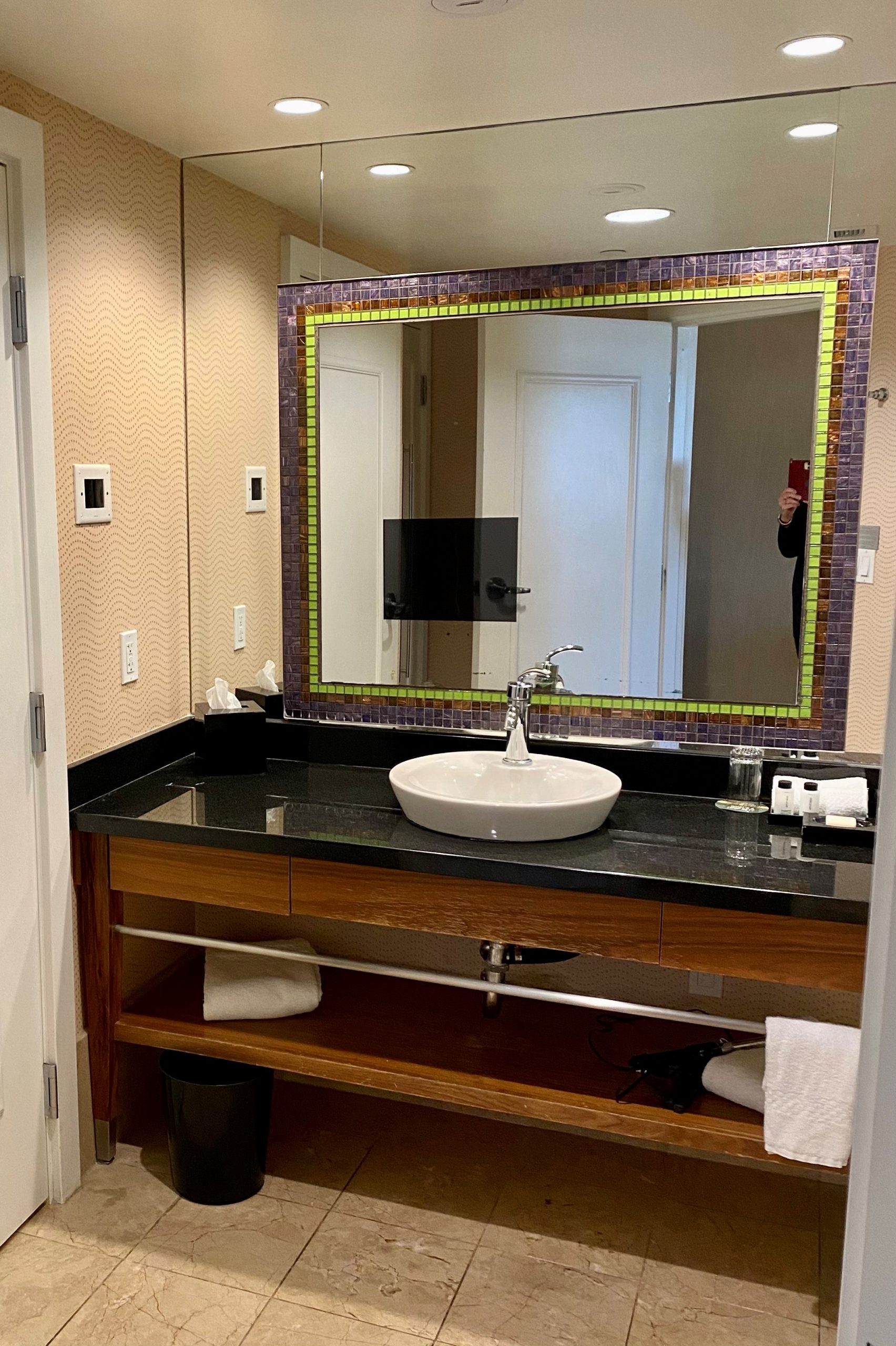 Fancy – but don't our cell phones and tablets make features like this obsolete? As you know, you can watch more than just TV on your phone, and you can take your phone with you to watch programming.
Bedside charging
Speaking of cell phones, they are constantly in need of changing and tend to be more reliable than hotel alarm clocks. Oh – wait! There was no clock in my room! This made having bedside charging for cell phones even more important! Most newer hotels include bedside charging.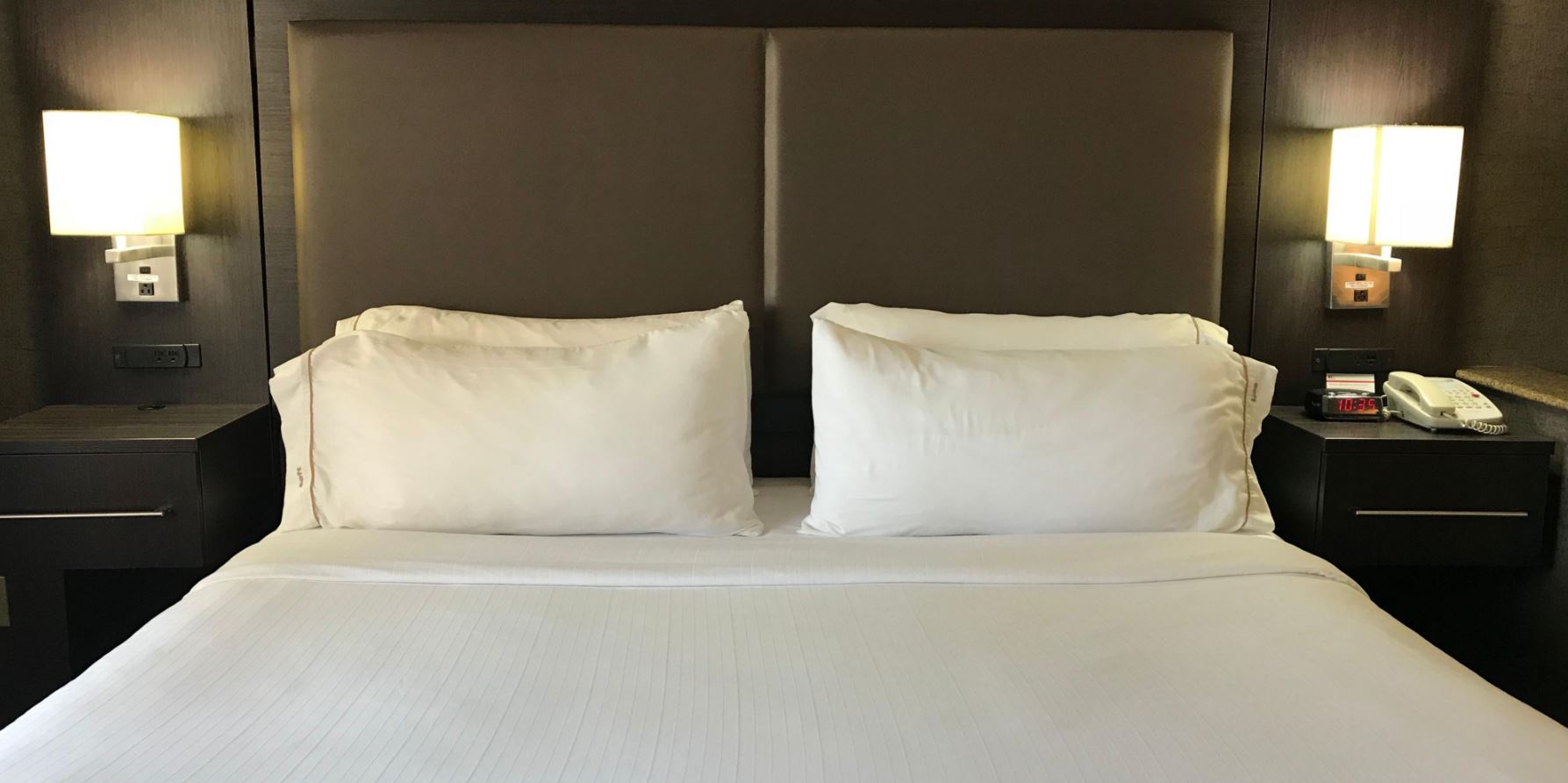 Even many older hotels have replaced bedside lamps with newer ones that include ports for charging phones. Yet again, my room did not have a convenient place to charge my phone.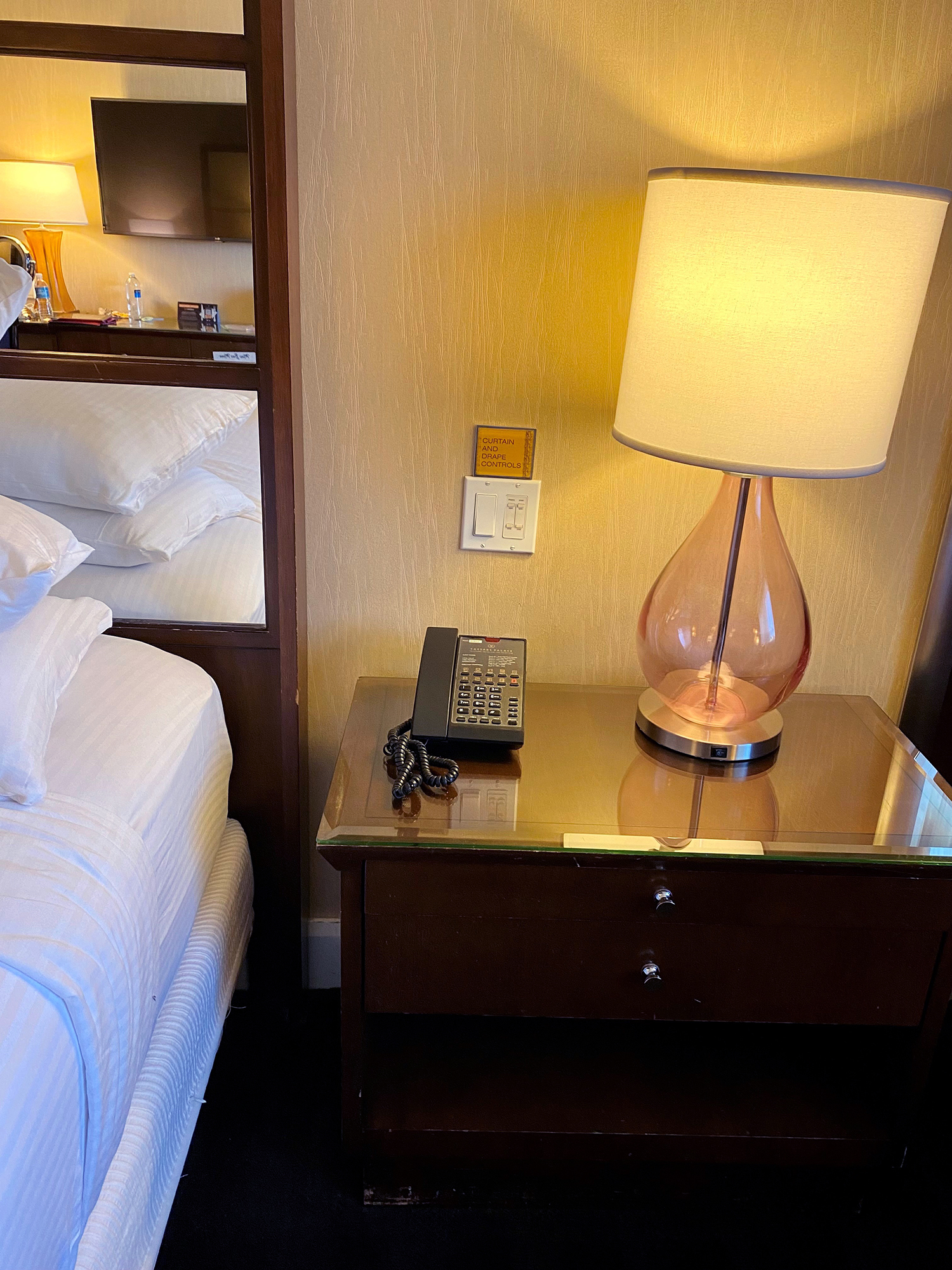 But as it turns out I didn't need to set the alarm on my phone since the three-hour time change meant I was waking up at 3 AM in the morning. That's no excuse, however. Again – not ranting!
Coffee pot
As an early riser, I need my coffee in the morning. Remarkably, my room was only equipped with a coffee tease: there was a sample of mini bar extras for purchase including coffee pods – but no coffee pot. Coffee pots and pods are both an additional charge – along with several other "things". I had "additional charge" fatigue and ended up not opting for the coffee pot. Instead, I was the first person in line every morning at 5am at Starbucks. By the time I left, they had known my order.
What's not needed?
In addition to not needing a TV in my mirror, I think we can agree that we don't need (or want) a phone in the toilet room. Who wants to have a conversation while they are sitting on the throne? Sure, a toilet phone is standard but a coffee pot? That'll be an additional charge, ma'am.
Sweat the Details
Look – overall, my hotel was perfectly adequate, but it was those little things that will have me seeking out a different hotel for next year's builders' show. What little things could builders add to their homes that will help lure would-be buyers off the fence or set them apart from their competition?
Innovation can start at the most basic level – like a hotel stay. If you want more ideas how to incorporate innovation into your homes – give me a call and let's get to work!
Okay – maybe it was a bit of a rant.
Categorized in: Uncategorized
This post was written by Housing Design Matters