In last week's blog, we initiated a recap of my IBS presentation on What's Next for Exteriors – covering the importance of going beyond elevation A, B and C. Instead, we advocated developing a streetscape of elevations that are uniquely different in style and personality but still relatable. Those styles could be timeless, transitional, or contemporary. Lastly, we talked about creating a pedestrian-friendly streetscape by focusing on the front porch and diminishing the garage.
This week I want to talk about exterior colors, new materials, and developing a vision for the entire community using many examples supplied from Bassenian Lagoni.
Exterior Colors
Exterior color selections can not only dramatically impact the individual house, but also the entire streetscape. Sadly, I have found builders and homeowners alike have no confidence picking colors – which is why we see entire communities painted "builder beige" or "farmhouse white". At the end of the day, a streetscape of all white houses is just as monotonous as one of all beige houses.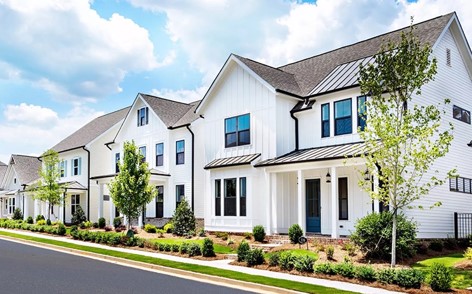 Tony Vinh, my co-presenter, is the Director of Color at Bassenian Lagoni Architects. He first walked us through color placement using multiple colors on the exterior including main body color, accent body color, and siding and/or trim.
He then shared some great examples using color blocking to add animation to the exteriors.
Color blocking can be accomplished using paint or exterior materials. Perhaps it's a combination of brick and siding or stone and stucco. You can even do color blocking in an all brick elevation or all vinyl siding.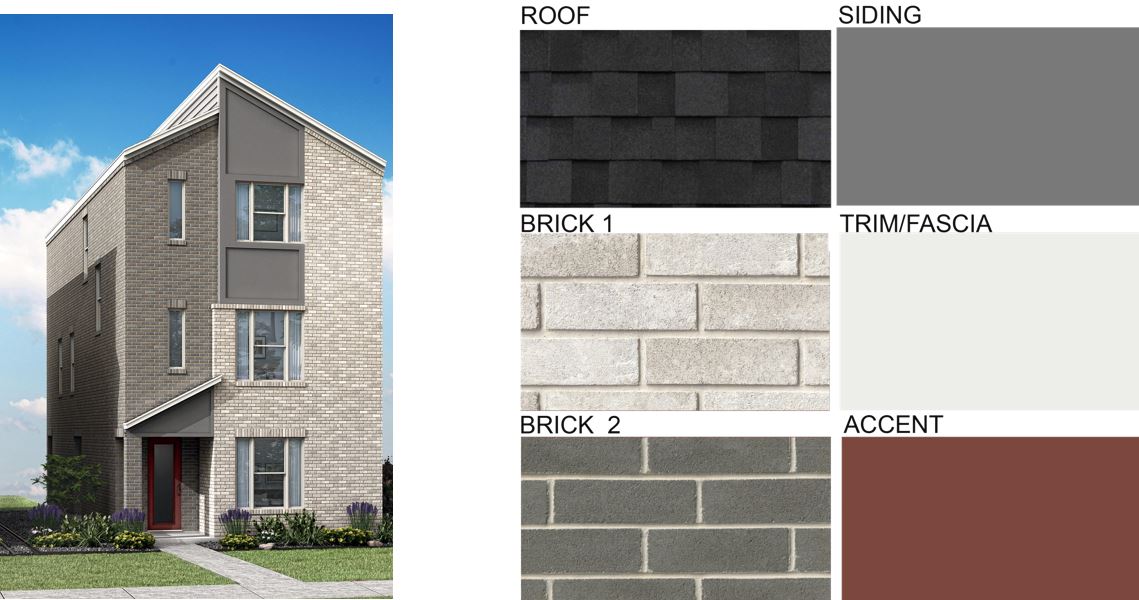 As you can see, there is no excuse for not using color blocking to animate your exteriors! Once you've determined effective color and material blocking and placement, you can now move onto selecting color schemes.
To me, the greatest benefit of color selections is how it reinforces the architectural style of the home. The right colors add richness and give the home a more authentic look. Just like we talked about developing multiple elevation styles for the community, we now need to select multiple palettes for each architectural style. I like to create schemes that are both bold and subtle – just like some people like to wear red (like me) while others prefer more muted colors.

Exterior Materials
Next, Tony and I shared some new innovative cladding materials and applications. Porcelain wood tiles are a great way to add warmth to a contemporary elevation without the maintenance of real wood. We also looked at innovations in one of the oldest cladding materials – brick! Have you ever tried black brick? I recently saw a great application of color blocking using black brick next to lighter gray brick.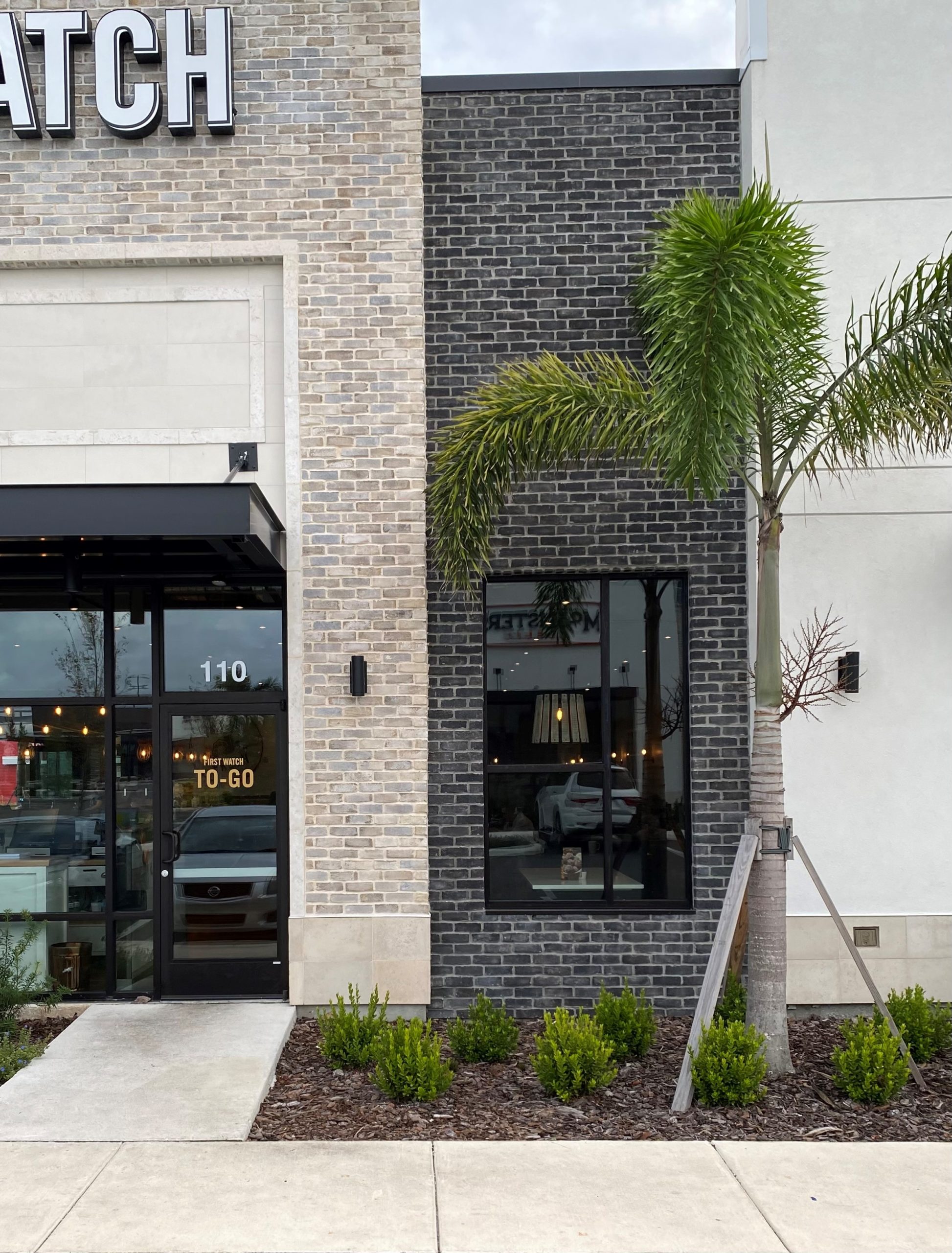 Then there is a meter-long brick for a sleek, contemporary feel.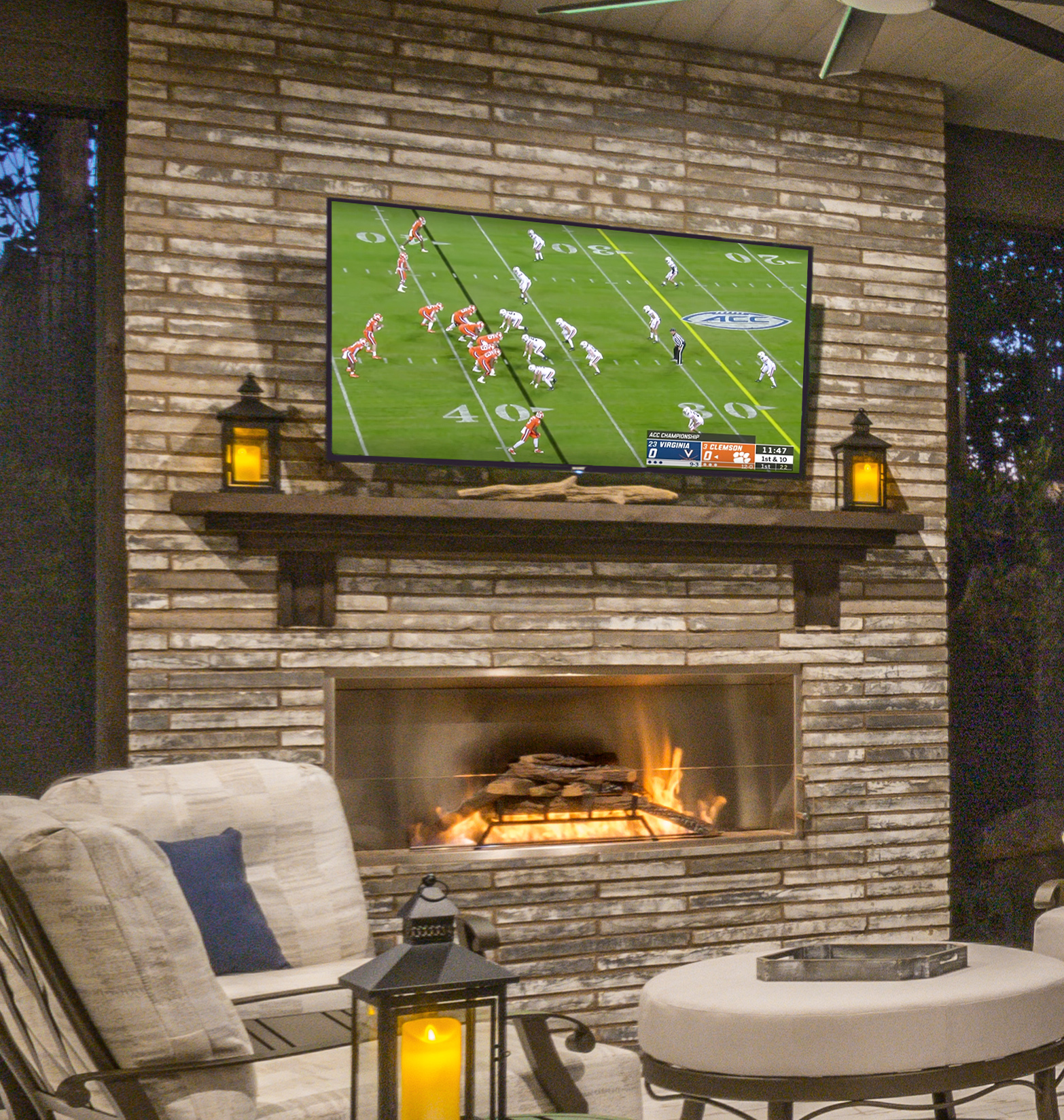 Even if you are limited to stucco, you can still add animation by altering the finish and add a scoring pattern. Don't forget to highlight the change in finish with a change in color.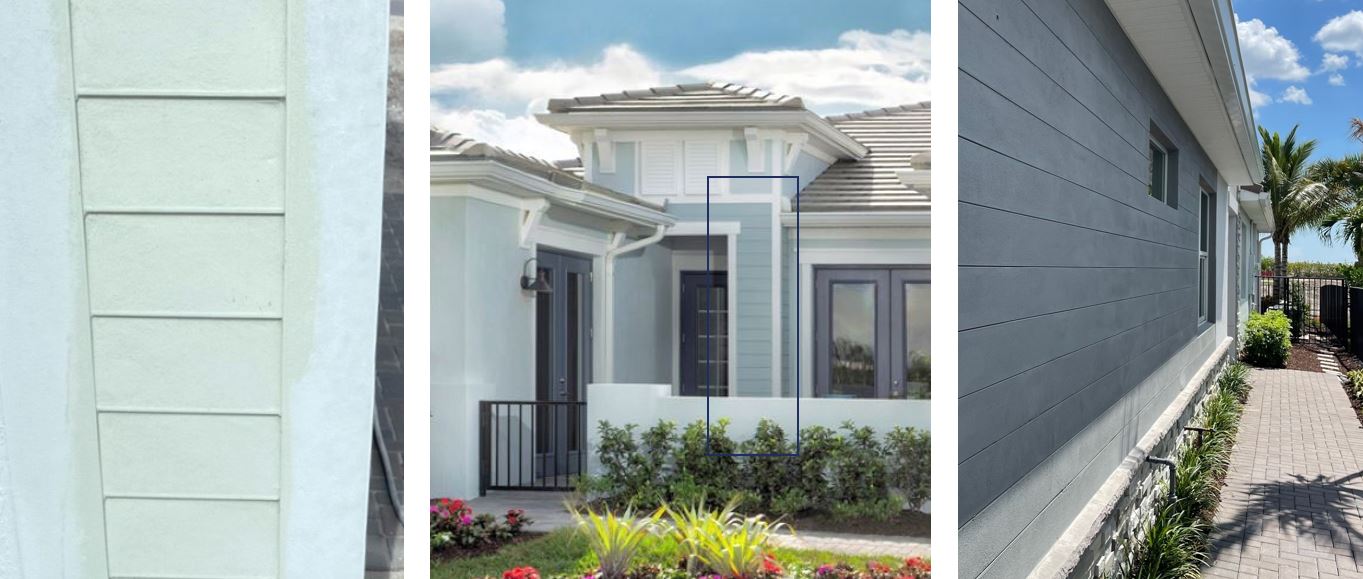 Finally, don't forget to consider a variety of siding innovations including metal siding with a wood tone, corrugated metal siding – even treated wood siding with a torched look.
Community Vision
Let's take what we have learned and apply it to the entire streetscape. Create a vision for the community that showcases a variety of architectural styles, multiple material choices, and a robust selection of exterior colors. We like to line up all of our designs on the wall in a streetscape to see what the community may ultimately look like together. Each house should stand out on its own, but also work in harmony with its neighboring houses. We're looking for a diversity of styles, but we're also looking for what we call roof bounce – with a variety of roof forms. Houses with their porches forward and their garages set back also have that similar effect as you drive the neighborhood.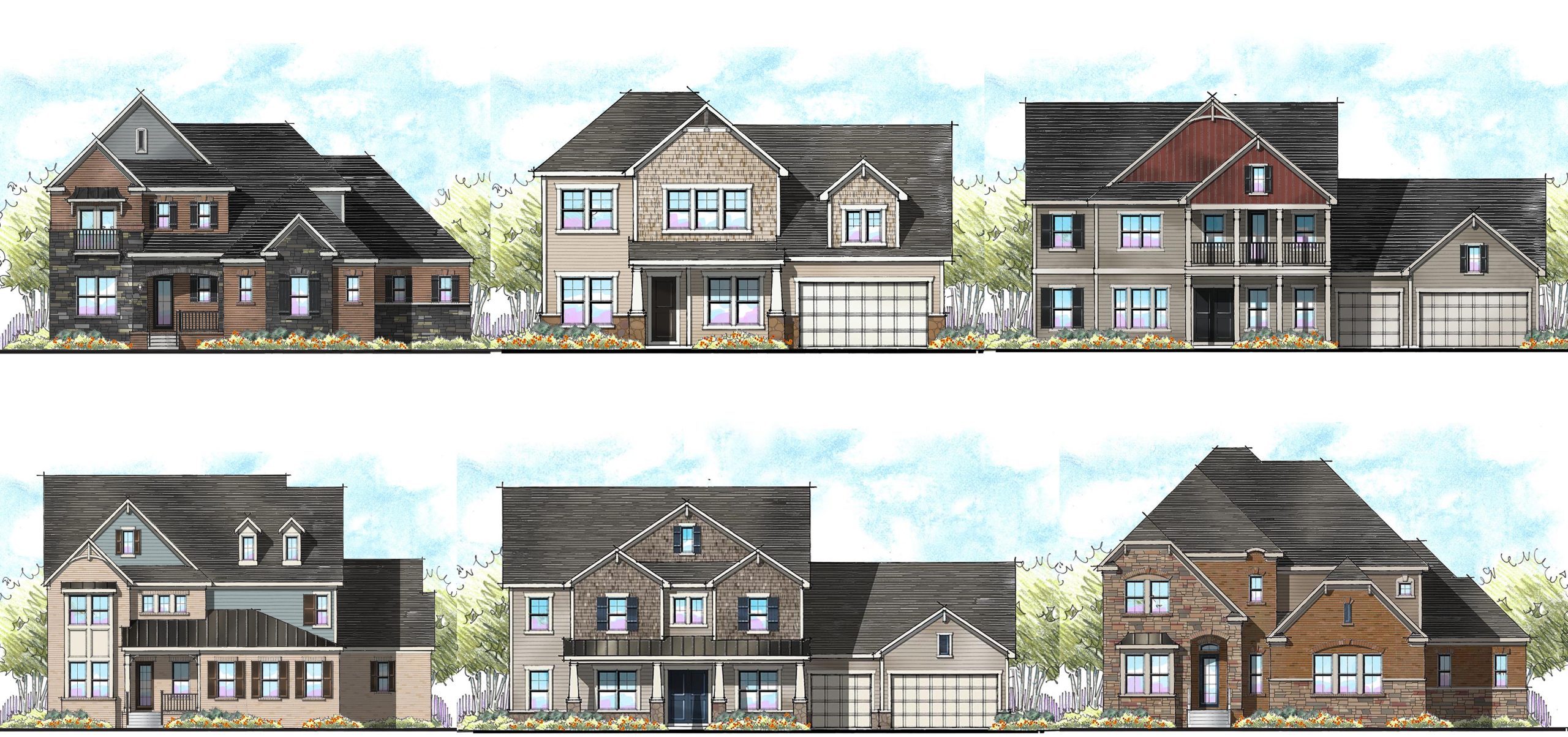 Many communities have a monotony code that prohibits the same style of home and colors side by side or across the street. With that, you absolutely must offer more than three styles and color schemes. Going a step further, some communities dictate what styles or colors can go on each lot. That might sound daunting, but with all of the latest and greatest in building materials and colors, the possibilities are endless with the right architect!
Categorized in: Exterior Colors
This post was written by Housing Design Matters