Memorial Day has passed, and summer is here! What lies ahead for us this summer? Perhaps this will be the summer where many make that trip to fill-in-the-blank that was put off in 2020. Or maybe rising costs have sidelined that for another time and people will stay more local.
If this is another summer of staycation, how does that affect the housing market? Money that would have been spent on travel might be redirected back into home. Some will want to buy new furniture, others may take on a remodeling project, and some will finally make the leap to buy a new home.
What makes a new home Staycation worthy?
Entertaining kitchen
Great outdoor living spaces
Enhanced back yard
Entertaining Kitchens
When I think about travel, I think about great food and wine. So, if I can't travel to some exotic destination, can I bring that food and wine into my home? That means a kitchen that can do more – both cooking and entertaining. Oversized pantry, two refrigerators and a messy kitchen make our kitchen able to do more.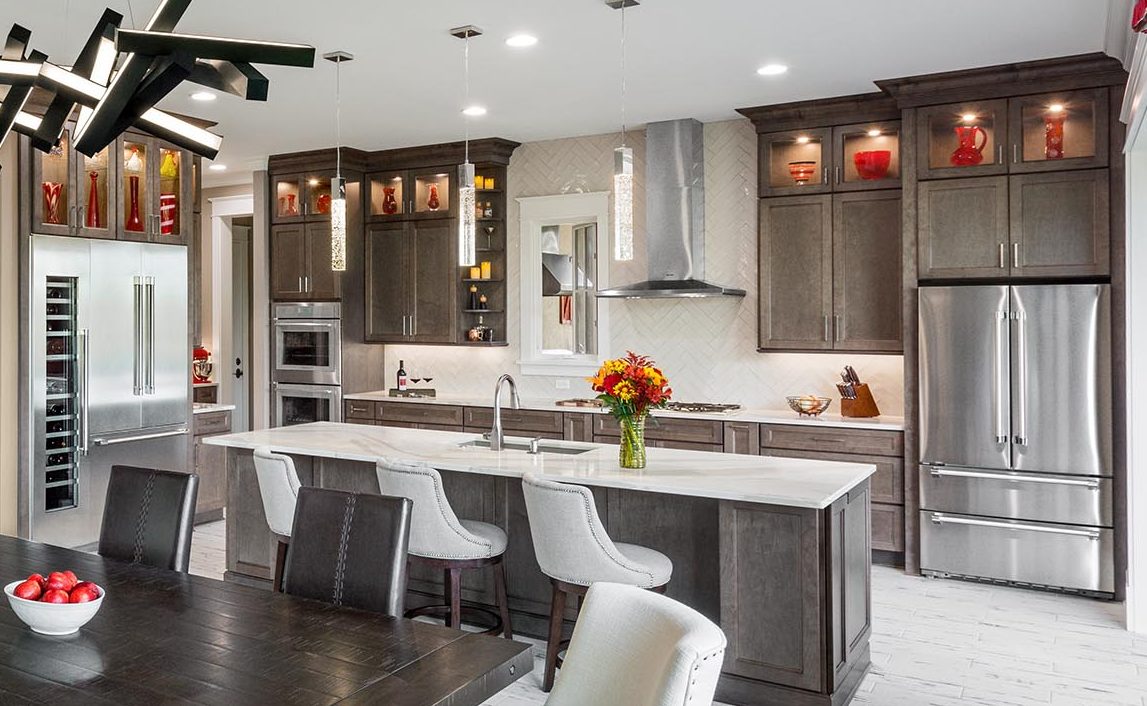 Of course, with summer there should always be grilling! To mitigate the smoke, consider your grill out in the open or splurge for a vent-hood.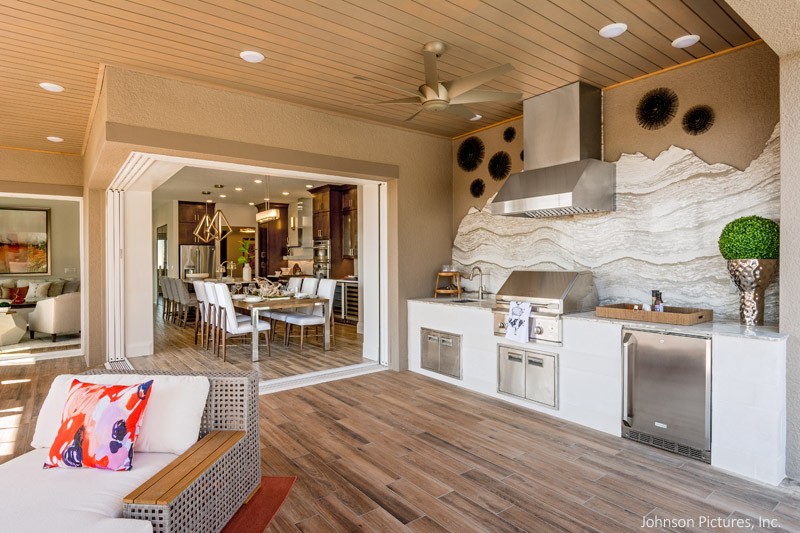 An inviting and entertaining island is the anchor for entertaining. I also like to have kitchen that is enough room for friends and family to participate. That means making sure there is ample room between the island the countertop behind. We find 4'-6" is a comfortable distance allowing the oven door and dishwasher to be opened simultaneously without hitting. Yes- that happens regularly in our kitchen. If you can afford more – try five feet.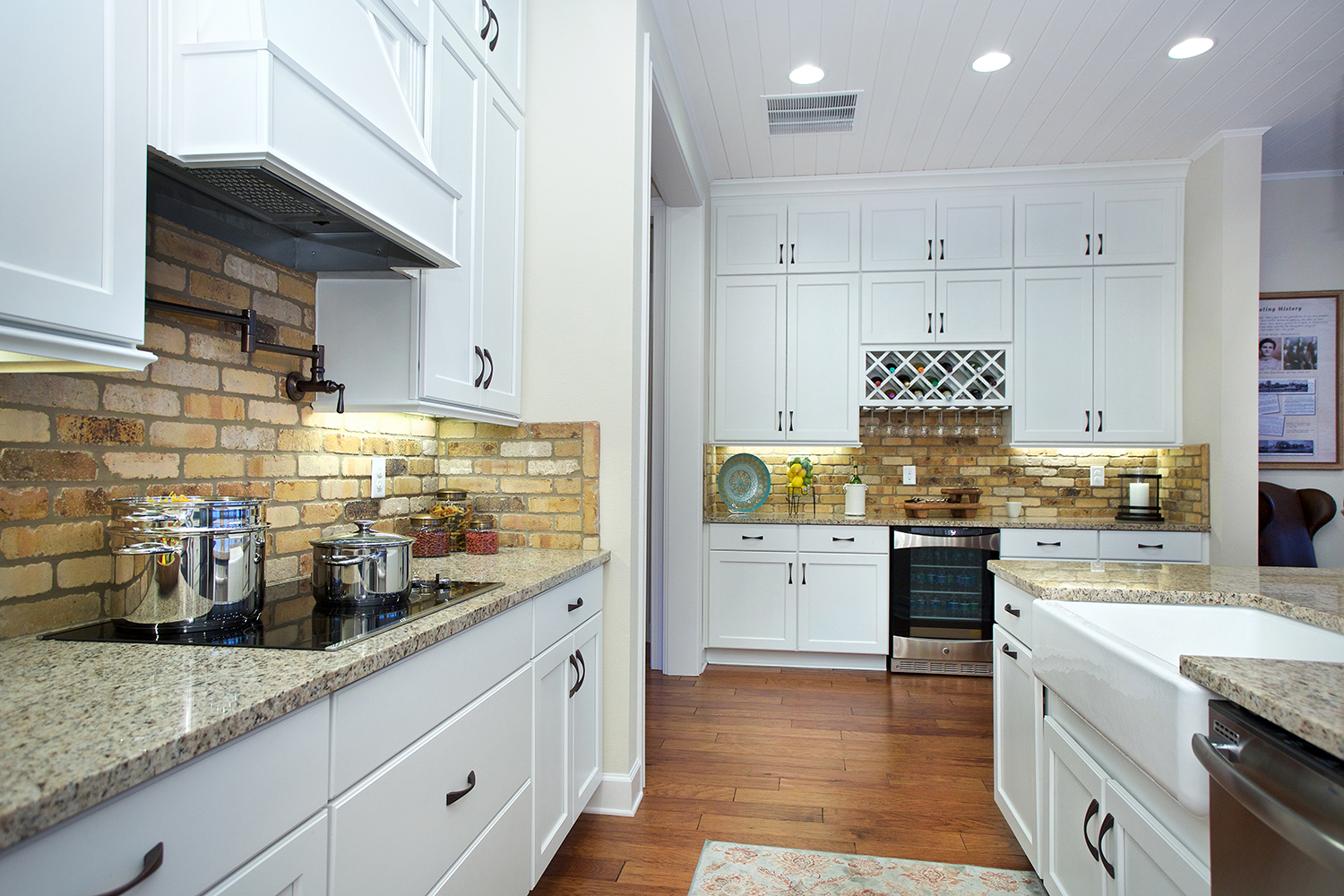 Of course, nothing says vacation like a nice bottle of wine or cocktail. Get home buyers in a celebratory mood and have a toast to their new home!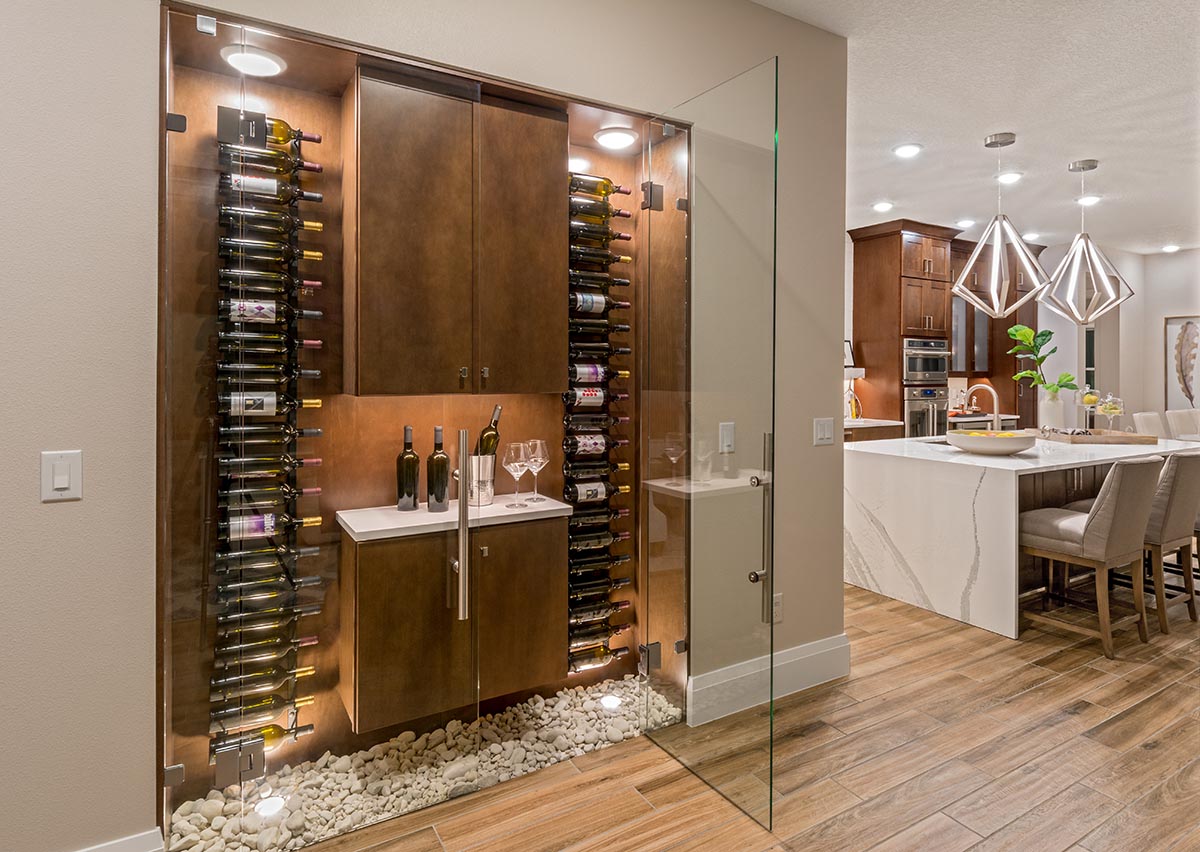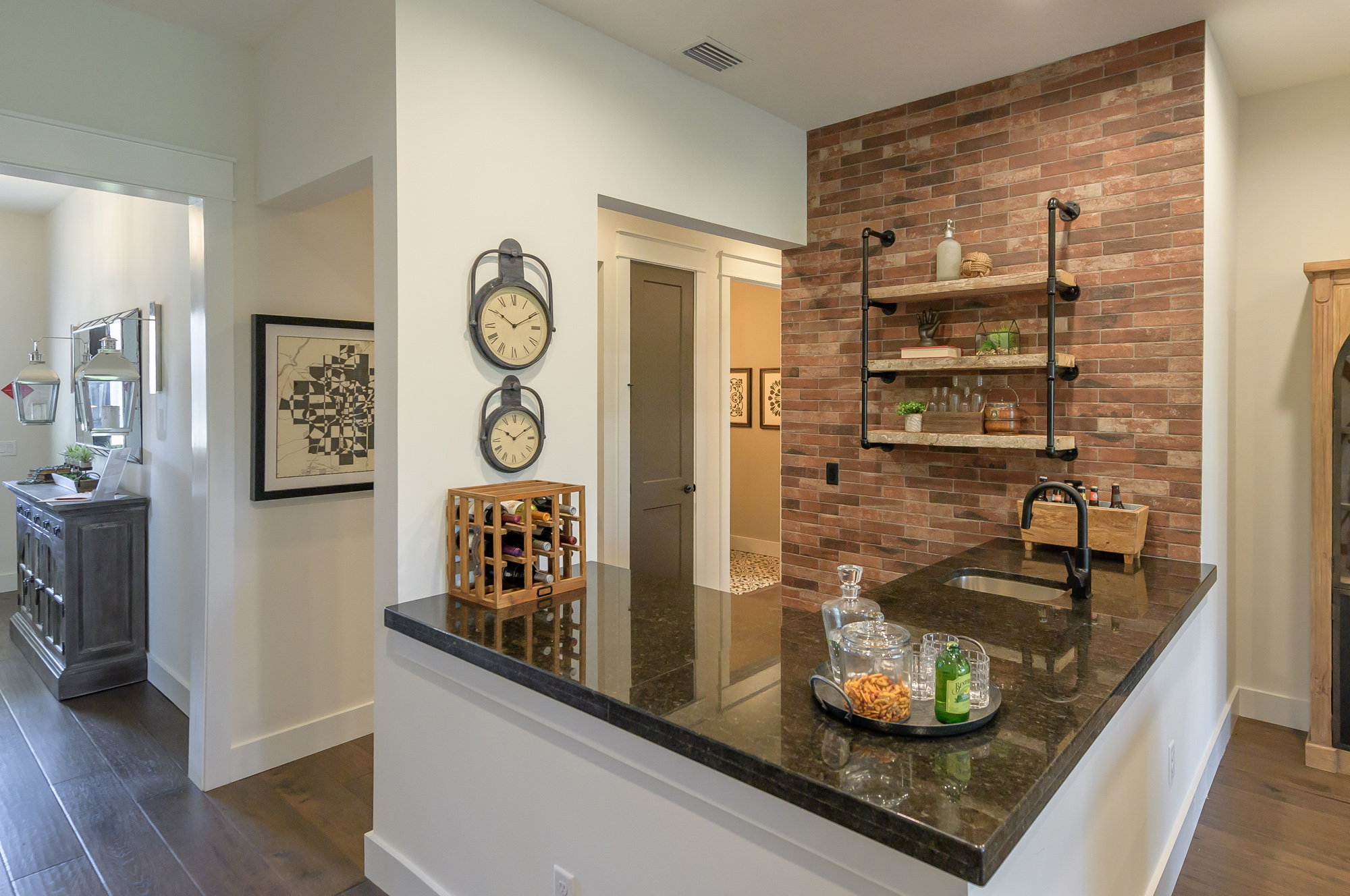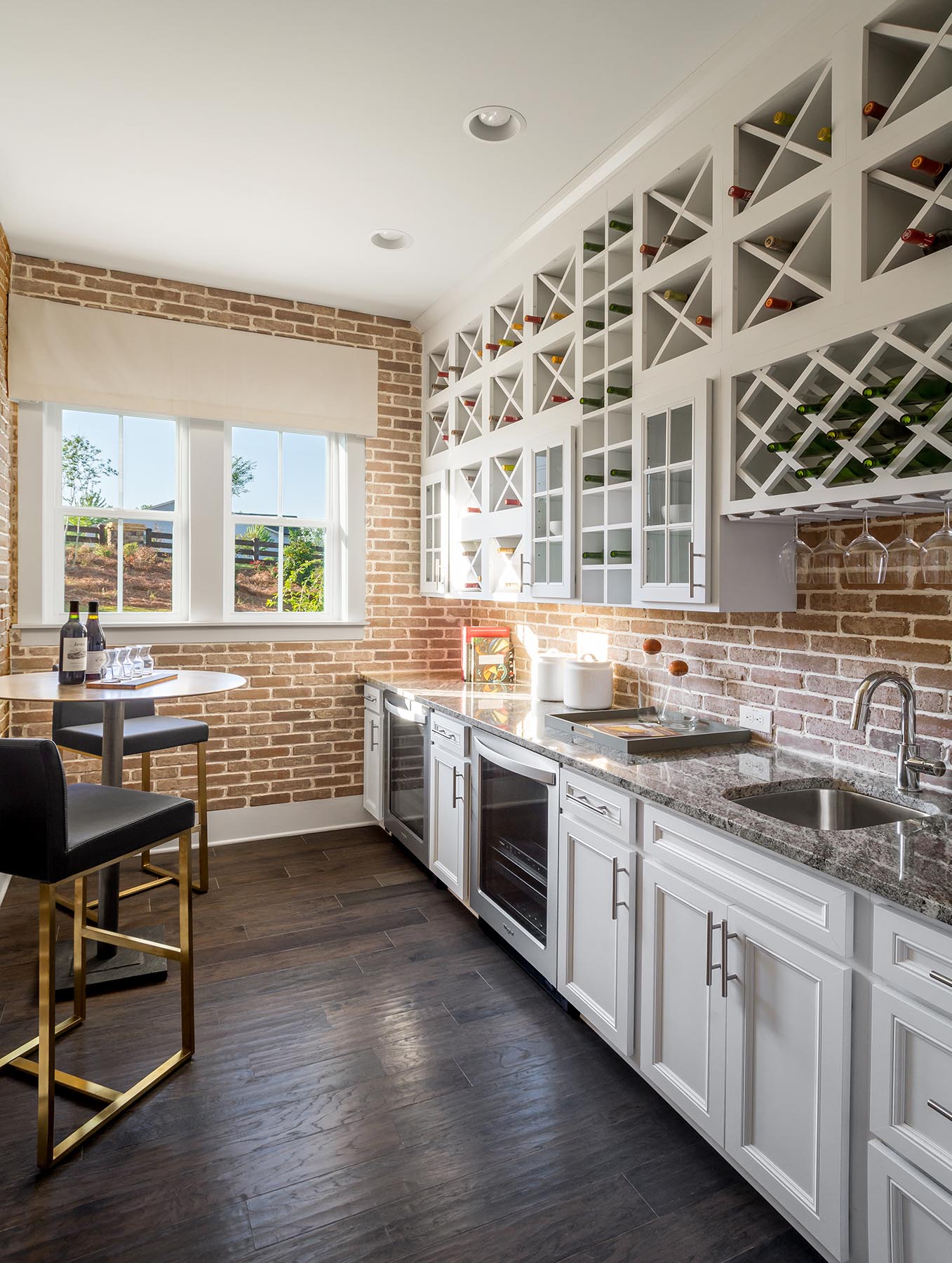 Outdoor Living
When it comes to outdoor living, I like to consider three distinct environments:
Covered and screened: If you live in the south, you know that protection from the rain and mosquitoes is paramount to enjoying your outdoor living. Adding ceiling fans and outdoor heaters extend the time we get to enjoy our outdoor living.

Covered and unscreened second floor deck: Not visited as often, but a great place to capture a breeze or a beautiful sunset.

Uncovered: Sometimes you just want to soak in the rays on a beautiful day and look at the blue sky above you. Back in my youth sunbathing was important to me – especially after moving from southern California to Ohio. You weren't cool unless you were tan. My friend Susan says it's the way she recharges after a long, stressful week.

The Backyard
Most backyards are so under utilized and lackluster. Probably because most people don't know what to do to make their backyards truly enjoyable. An empty lawn with stark white privacy fencing might be a blank slate, but it doesn't exactly inspire or spark the imagination. Create an oasis in your model home backyard and see what happens!  Why not include some games at your model home? A memorable vacation worthy backyard needs shade, the sound of water, and some fun feature. Perhaps it's a firepit or a putting green.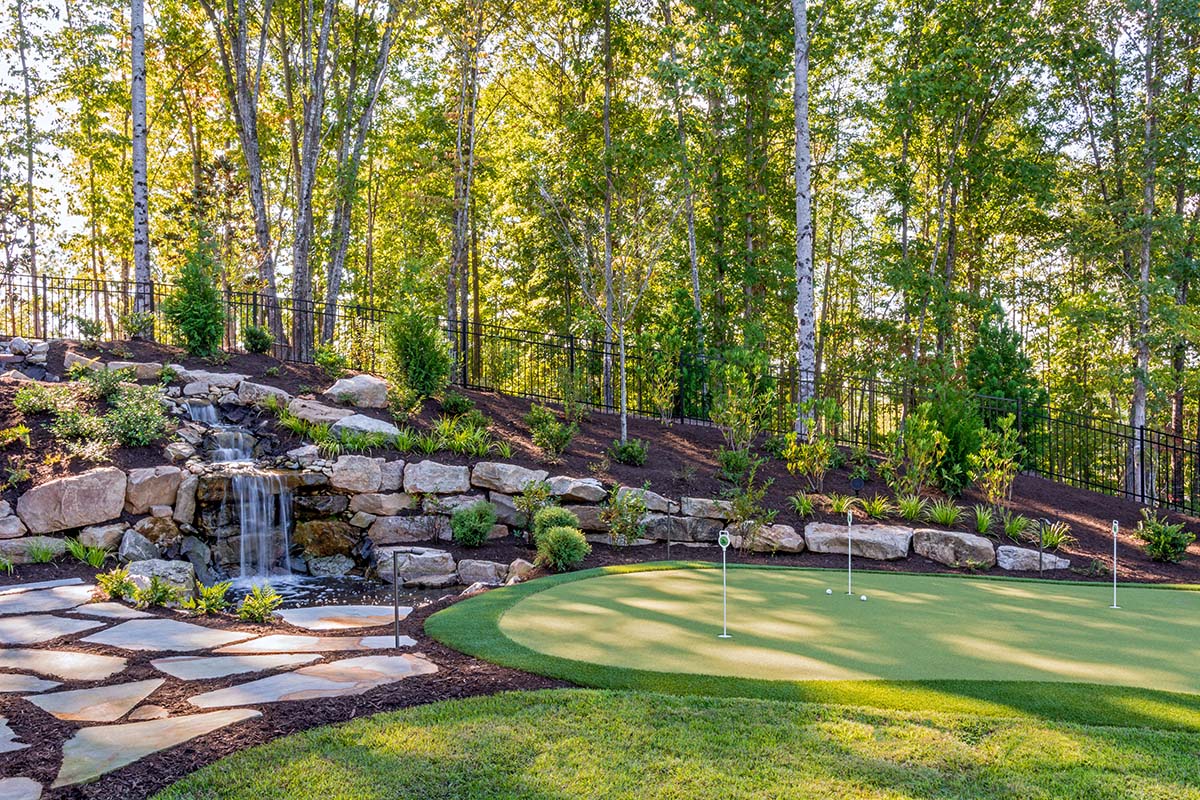 Maybe a manicured lawn for croquet or other fun activities. Including some of these features will lead to home buyers spending more time at your model – more time to imagine themselves living the dream in their new home!
Some friends and colleagues have sent me their own summer paradise, perhaps this can spark ideas:
Riverfront firepit:
Private Oasis in the Middle of Downtown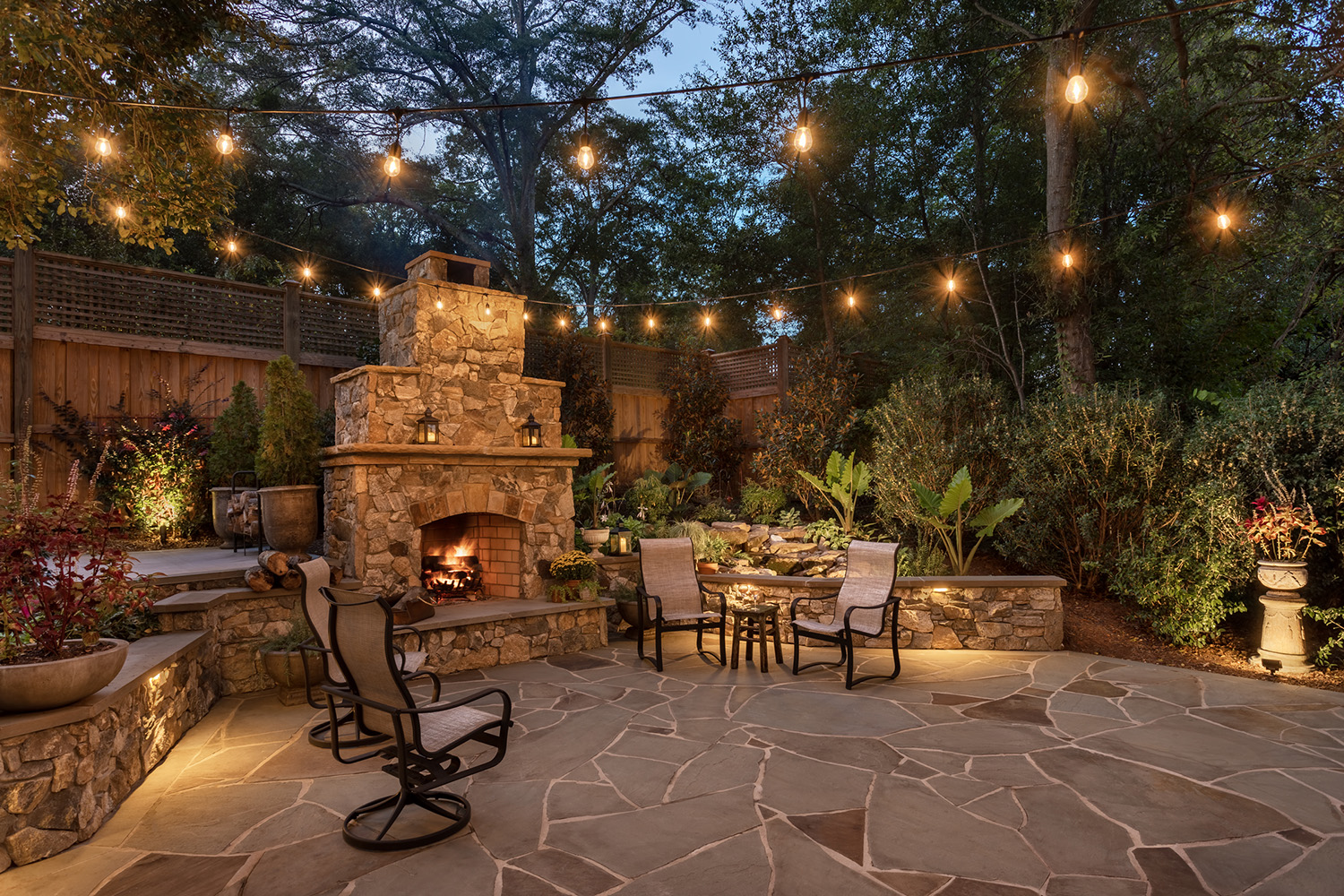 What improvements could you envision in your own personal home or your sales model that screams vacation? Perhaps you've already seen success incorporating the vacation lifestyle into your models. Are there any features that you personally use or have on your wish-list that I missed? I'd love to hear your thoughts and see your own projects!
Categorized in: Uncategorized
This post was written by Housing Design Matters