Raise your hand if you've heard this. "My employees don't want to come back to the office but continue to work from home. They say the get a lot more done at home." Seems like I have heard these exact two lines multiple times. This sentiment is creating dilemmas for many business owners.
• Should I mandate that they come back to work?
• What should I do with this giant, empty office?
• Should I renew my lease or look for smaller space?
• Are they really more productive working from home?
• Am I just old school and out of touch wanting my team back in the office?
My guess is many of you reading this have been struggling with the same issues. Depending on your line of work, working from home has its benefits. Skipping the morning commute being the first and most obvious. Showing up to work in your slippers and "Zoom" shirt is another.
Full disclosure – I'm currently writing this from my summer home in my workout clothes, so I'm not writing this as someone against working from home.
Collaboration
"I get a lot more done at home because of the lack of interruptions." As I designer, I know that getting something "done" isn't always the best outcome. Perhaps with collaboration, I can make my design better. In the office, I often ask Tony to look at what I have taped down to my drawing board (yes – old school drawing board). If an aspect of my design is bothering me, he immediately spots it. Sometimes I talk through my dilemma, suggest a solution, and solve the problem with Tony nodding along as I talk. Just talking it through can be valuable.
Here in my summer home, I don't have the luxury of that quick conversation. Collaboration becomes less spontaneous and must be more deliberate. I must un-tape my drawing, scan it, email it to Tony, and then call him. Then, once we have discussed the issue, I must re-tape my drawing and start working on the solution. Obviously, that takes more time and effort than "hey come look at this when you have a minute." Just this week, I used Facetime to show him my drawing. "Should I go with a gable dormer or a shed dormer?"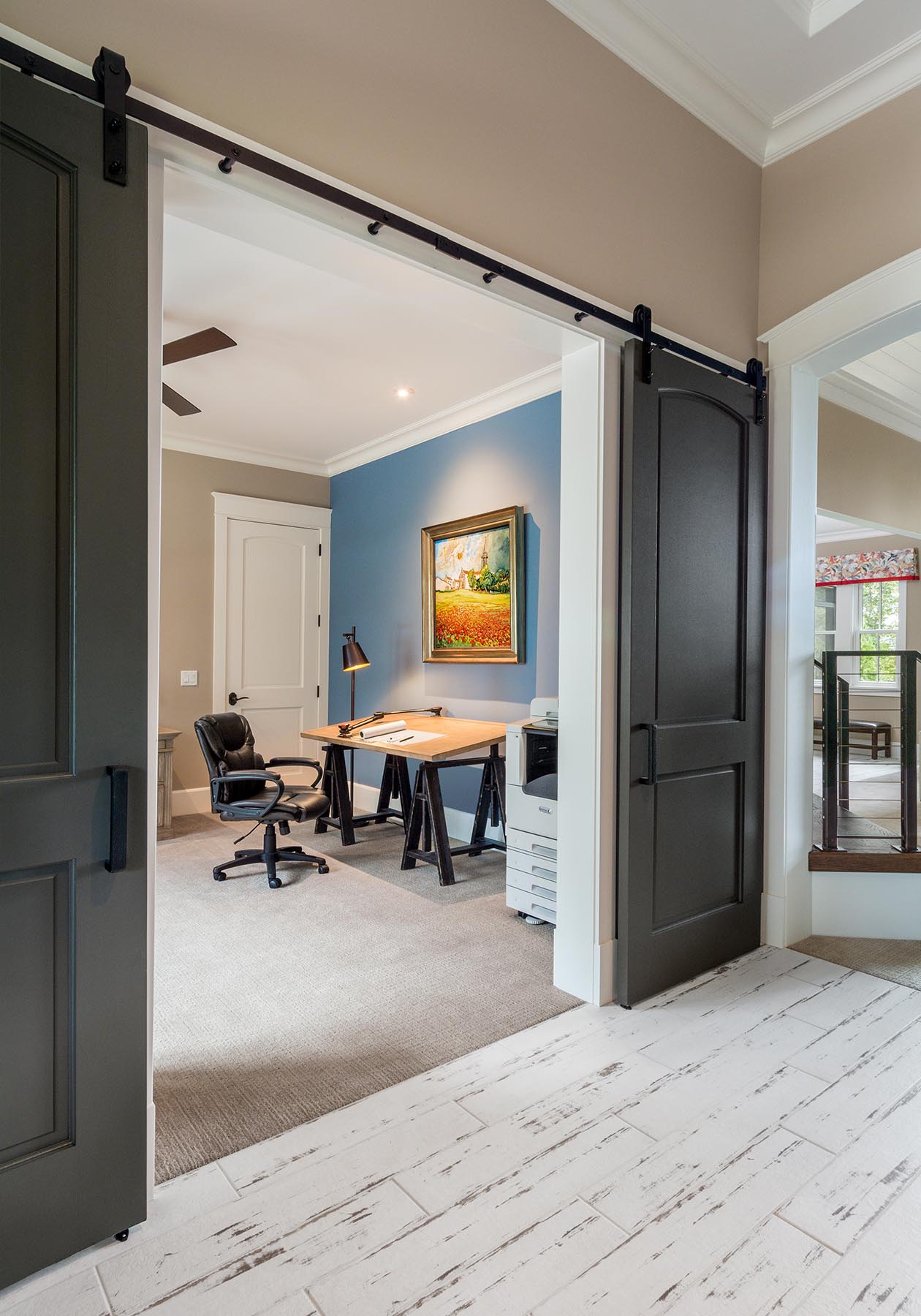 It worked, but as simple as it sounds, the phone kept casting a shadow on my drawing. Fortunately, I know the value of collaboration, so I continue to make that effort.
One Size/Solution Doesn't Fit All
I remember recently during my physical, the nurse who was drawing my blood laughed at the idea of working from home. Her job could only be done with direct interaction with patients. As I think about the various task and job descriptions in my office and others, I realize some are better done in person while others can be remote.
Colors
When it comes to colors, I don't trust what I see on my monitor. In what light was the product photographed? Was it a high-quality camera in full spectrum light? Is the color the same on my desk top monitor and my laptop monitor?
I can't stress this enough: The best way to do color selections is in person – not via a monitor. I remember having to select a prefinished garage door for a builder. I looked online and there were five colors. But could I trust my monitor to give me an accurate picture of the color? Absolutely not. What I thought would work viewing on my screen didn't work at all when I got the actual sample.
The same is true for interior designers. Is the teal of those pillows the same teal as the bedspread?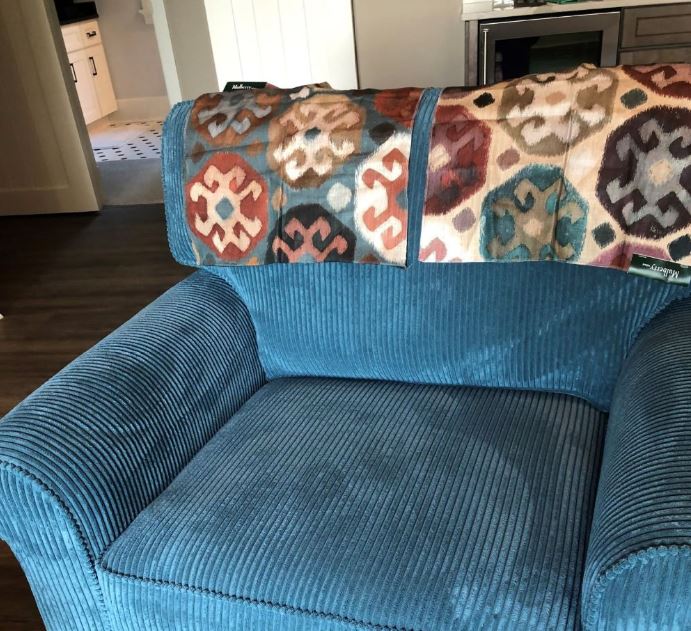 What about that taupe cabinet? Does is blend well with the tile back splash?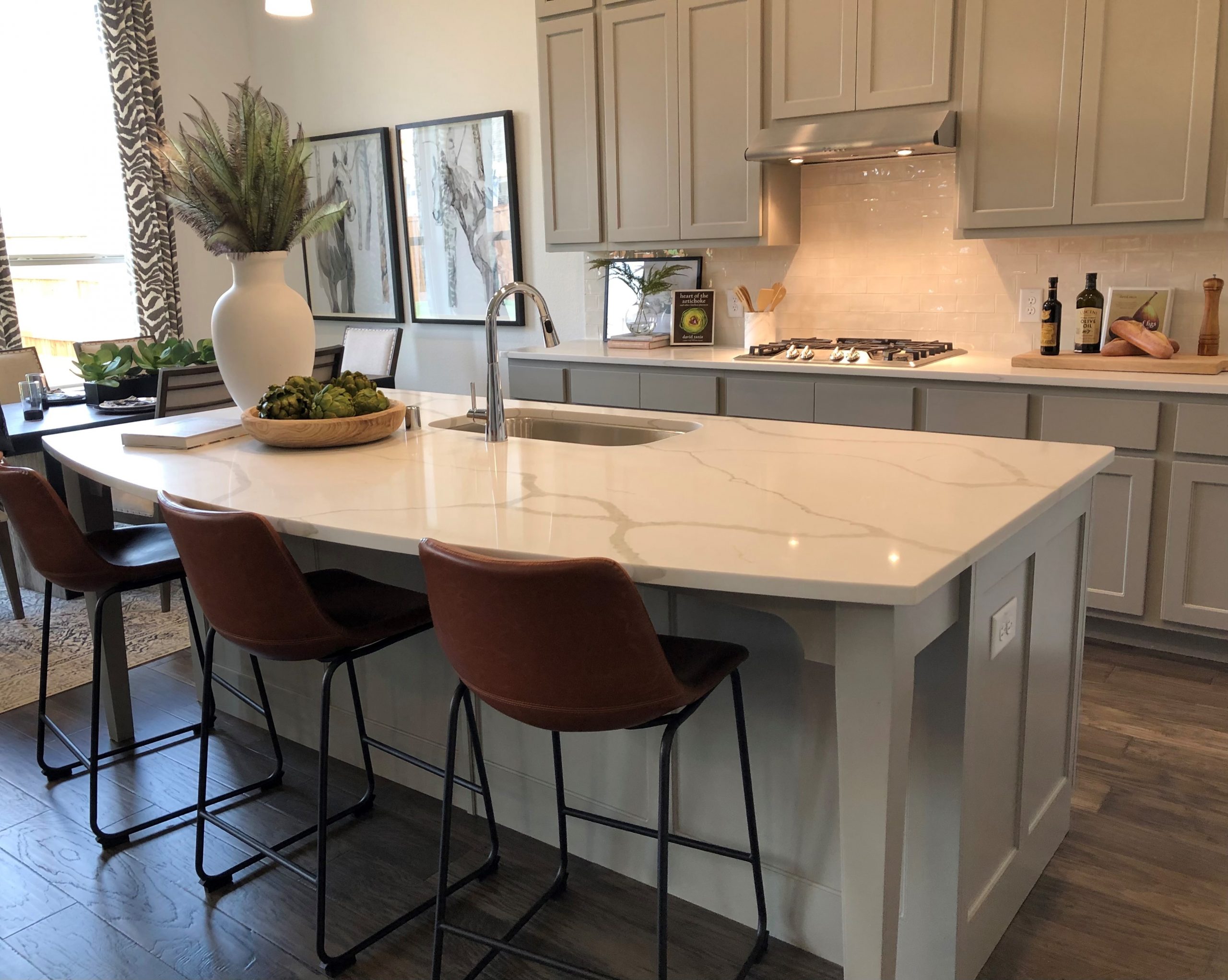 Do you really want to risk that important and expensive decision to the color accuracy of your monitor?
Computers, Monitors, Copiers and Scanners
The advances in laptop computers have really facilitated working from home. But is that all you need? How about a second monitor? What about a printer? We do a lot of our work on 11" by 17" paper – either full scale or half scale. But most people working from home don't have access to an 11" by 17" printer. The same is true for a scanner. Depending on your task, these two devices can be critical to your ability to review and collaborate with others.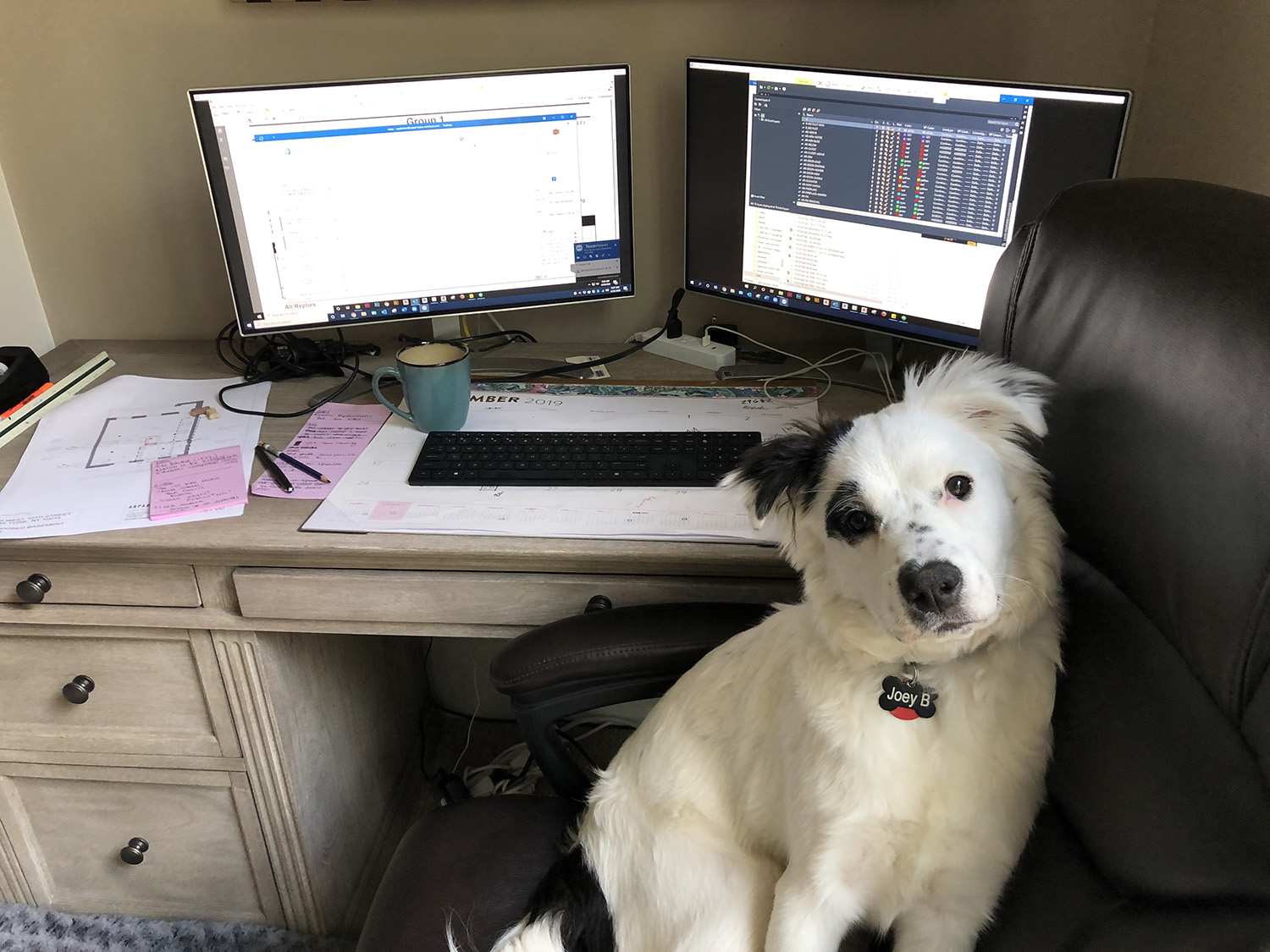 Mentoring and Personal Growth
We recently hired an intern from the University of Florida. Antonio was so eager to learn about our business, he was willing to work for free. We of course hired him for a paid internship and not only is he learning, but he is helping our business. His prioritization of learning really caught my attention. My colleague has several young designers in her firm. These same designers could work from home, but think how much more they can learn and grow when they are in the office collaborating and learning from others. Some of these young designers will own firms of their own one day, and this is the time for them to take it all in. We all can learn from each other, but can we do that when we are remote? Perhaps engage in good old fashion brainstorming.
A Variety of Solutions
As we move forward, can a blend of working from home and the office be possible? What tasks can be done from home and what needs hands on, in-person time? We have several in our office who balance working from home and working in the office. Pre-covid, it was the result of childcare and parents taking turns being home with their kids. Now we and others are questioning the amount of office space we really need. Can team members split time at shared workstations? If my designer friend can downsize her office space, can she then afford a second monitor for each team member – one for home and bigger one for the office?
As the band gets back together, I hope we can all brainstorm with renewed perspective from the past year and start making some real music in the home building industry!
Categorized in: Uncategorized
This post was written by Housing Design Matters