Are we talking about espresso shots this week? No (I could use a couple of those), I mean garage doors! When it comes to garage doors – there are many preferences and opinions, and almost no consensus. Often, I find developers on architectural review boards and builders in stark disagreement. Likely a familiar scenario for many of my readers!
Two Singles or double door
When it comes to a two-car garage, the most cost-effective door is a double 16' wide door. However, many planning districts and architectural review boards require two single garage doors when they are forward facing. The Horizon West district in Orlando requires two single doors – along with the garage setback.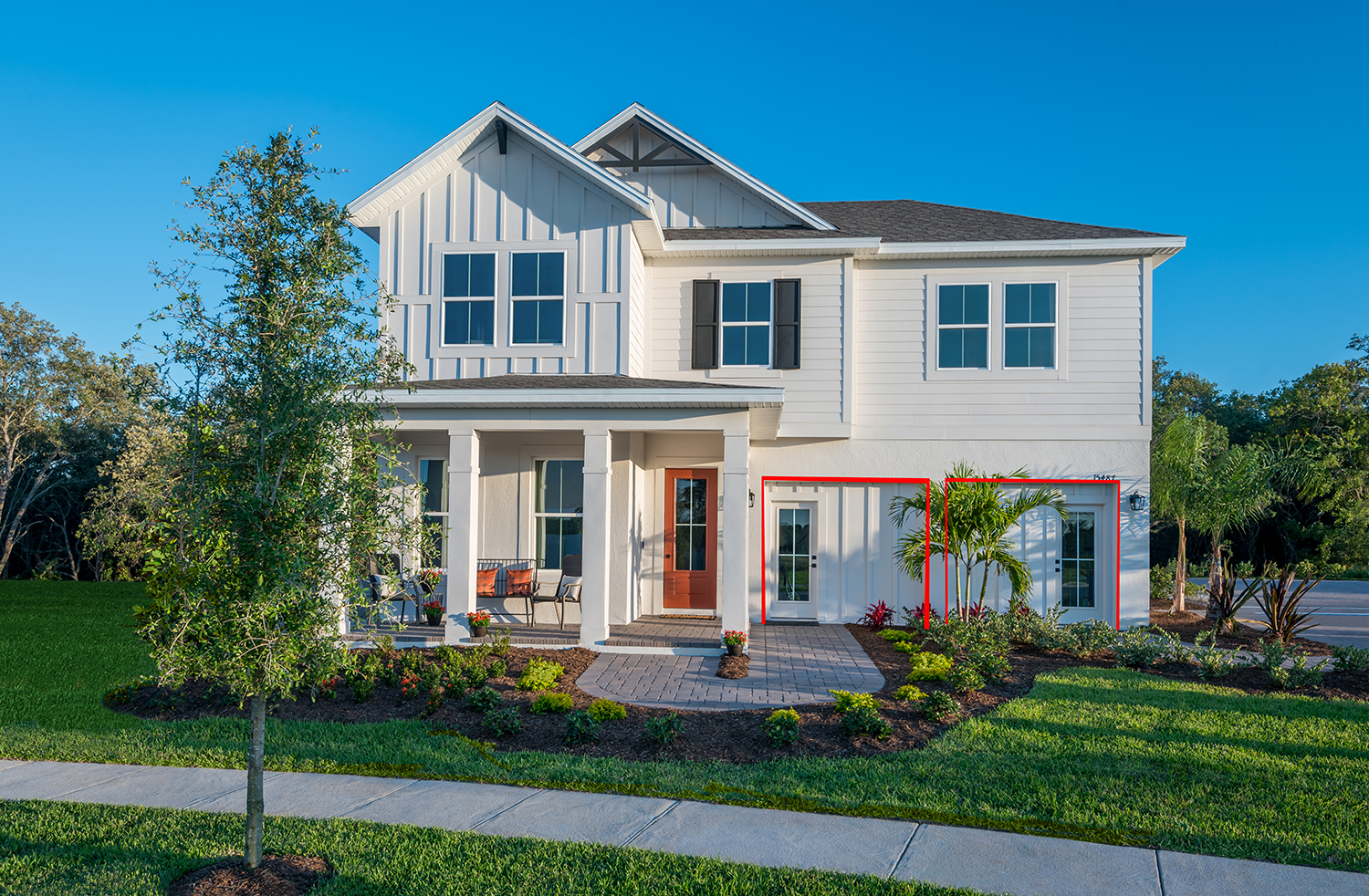 My friend Paul, also an architect, prefers two single doors because the cars end up further apart inside the garage. Hm – good point. I have multiple door dings on my car from my husband's car. Additionally, if one car parks too close to the middle of the door opening – the other car may have trouble getting in or out of the garage. Yep. Had that problem too. Two single doors are also a nice opportunity for animation on the exterior – say, a gable roof over one door.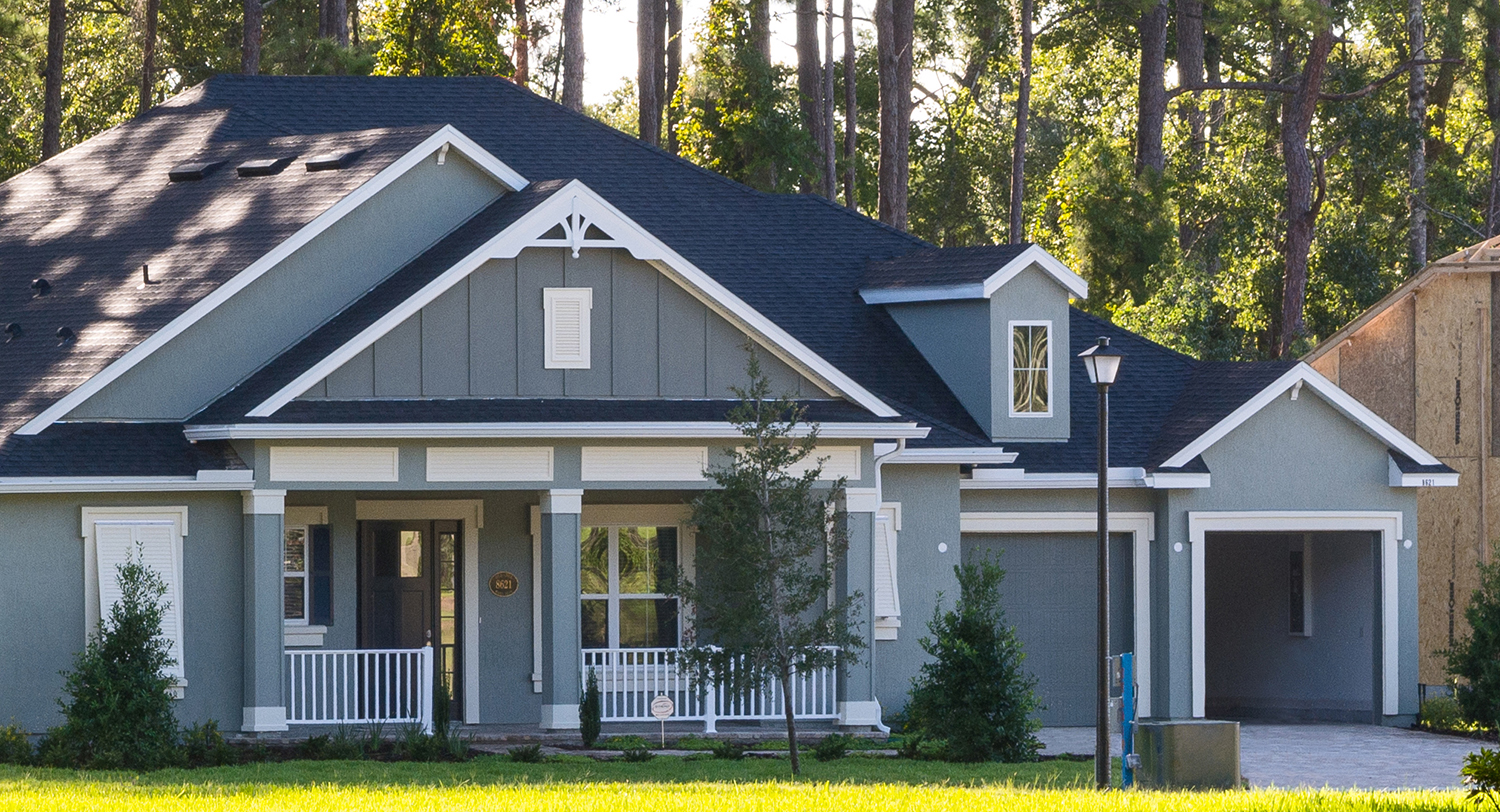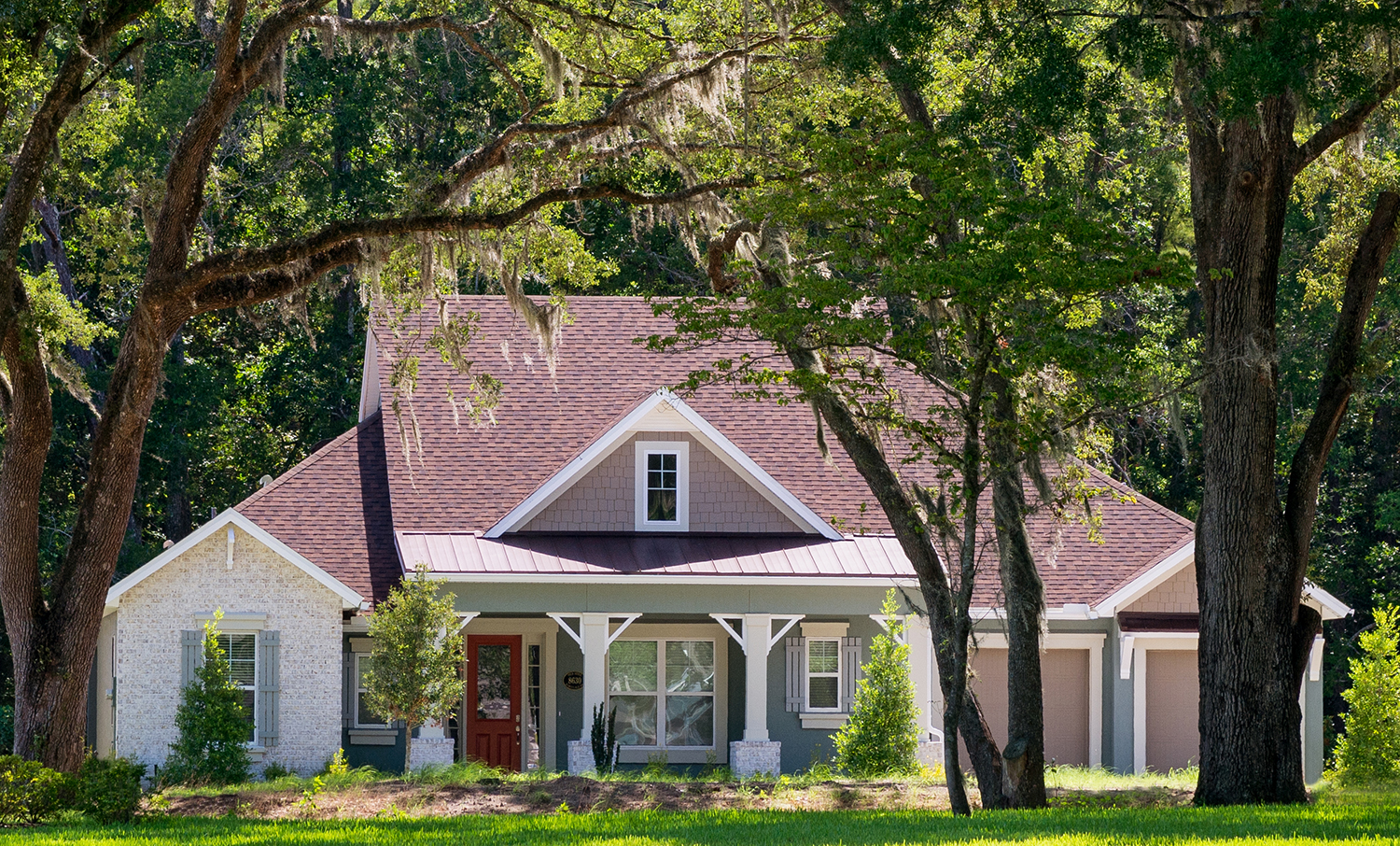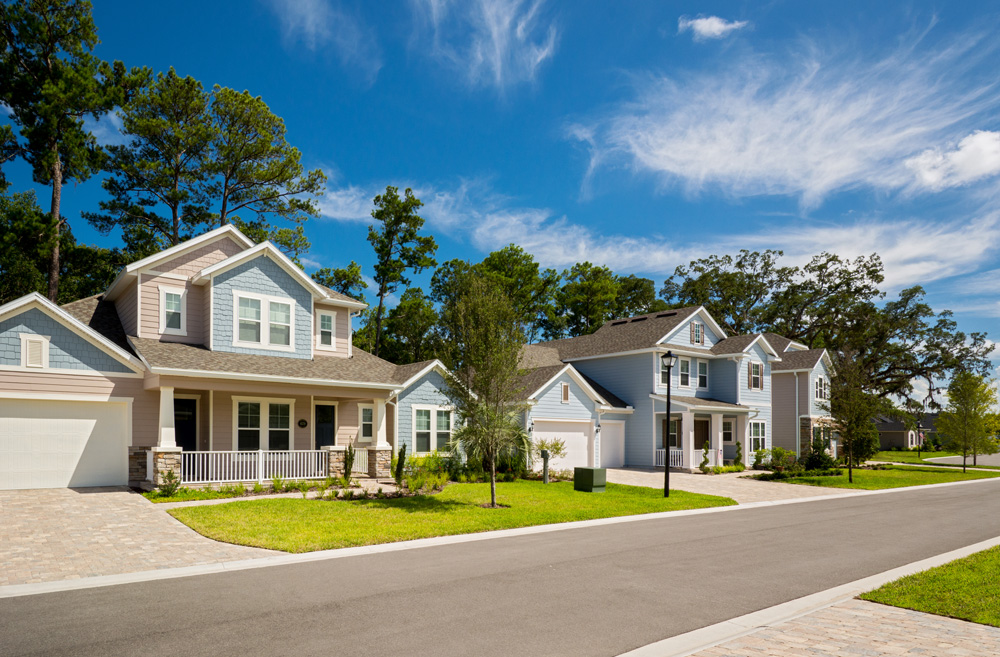 From a builder's point of view, there are extra costs associated with two single doors vs one – beyond just the cost of the doors. A quick check on HomeDepot.com shows the same type and style of door is $648 for a single and $1098 for a double – or $198 more for two singles vs one double. Two doors require two automatic garage door openers, tracks, lights, junction boxes for the opener and don't forget the electric eyes to keep you from squashing your cat. What about labor costs – two doors vs one to install and the electrician to wire – you get the idea. Let's not forget that two garage doors will require more width than one because of the distance between the doors – say 12" or more.
Width of Garage Doors
Single garage doors come in two common widths – 8' and 9'. The cost difference between an 8' and 9' is minimal depending on the type and style of the door, but the functionality differs greatly. I am still emotionally-scarred from attempting to pull my mom's old Escalade out of a garage with an 8' door. This was before you could fold the mirrors in from a click of a button inside the car. You had to roll down the window and manual fold in the mirror – which I did on the driver's side but sadly – failed to do so on the passenger's side since I was alone in the car. Turns out, the passenger side mirror doesn't fold backwards! That was a very expensive lesson learned.
Let's do a quick case study: a 2023 Cadillac Escalade is 81.1" wide – or 6'-9" wide, not including the mirrors. No problem getting that through an 8' door – just hack off your mirrors! Somewhat incredibly, you can't find the width of the car with mirrors online so I'm doing a huge service if you're in the market for a giant SUV. Fortunately, a friend of a friend measured hers and, folded out, the width came out to 108.1" – that's over 9 feet! These days, you can fold the mirrors in with the press of a button – that still leaves the width at 97.1" – just over 8 feet! The Cadillac is a large (and pricey) car, but it isn't all that unusual to have a truck or SUV around that size. Needless to say, I'm a fan of 9' single doors.
As for the double garage doors – they do come in 16' and 18' wide. However, Home Depot doesn't seem to carry them in 18'. For all the reasons above, having more width will make egress easier and might mean the car doors inside the garage won't hit the other car. If you have a courtyard or side entry garage with less than 25' of backing, the extra width is helpful – since your car may be entering the garage at an angle.
Glass in the doors
Adding glass to the garage door can be an expensive option. However, it is often required by various architectural review boards. I personally don't think it is a necessary expense since we often go out of our way to diminish the impact of the garage on the elevation. However, I do find the glass in the modern garage doors (Next Adventure) to be super fun.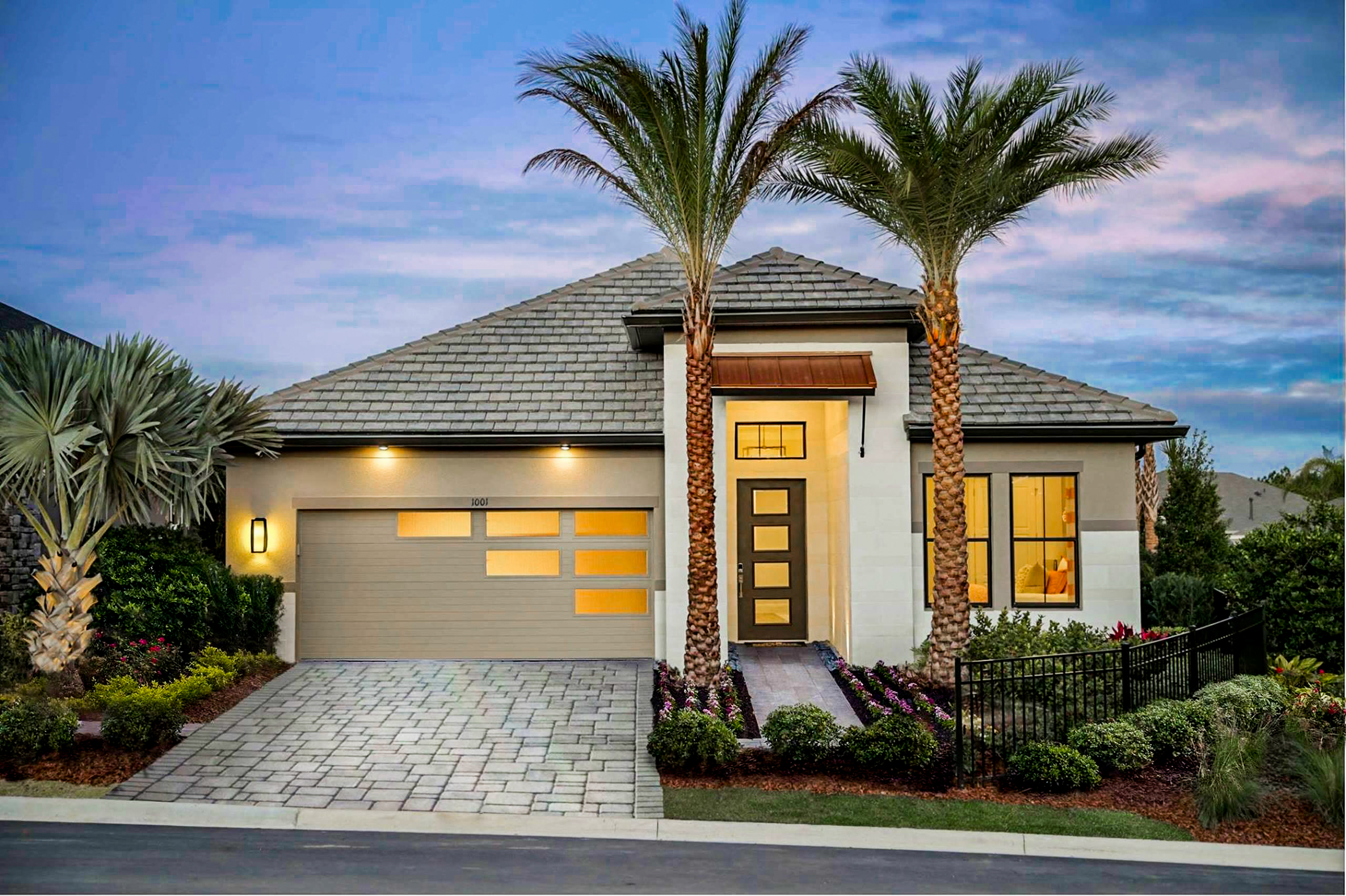 Style of the door
Just like front doors, there are a variety of garage door styles. Some of our builders vary the style of the garage door to match the style of the house. Others prefer a simple carriage style garage door with applied hinges and handles.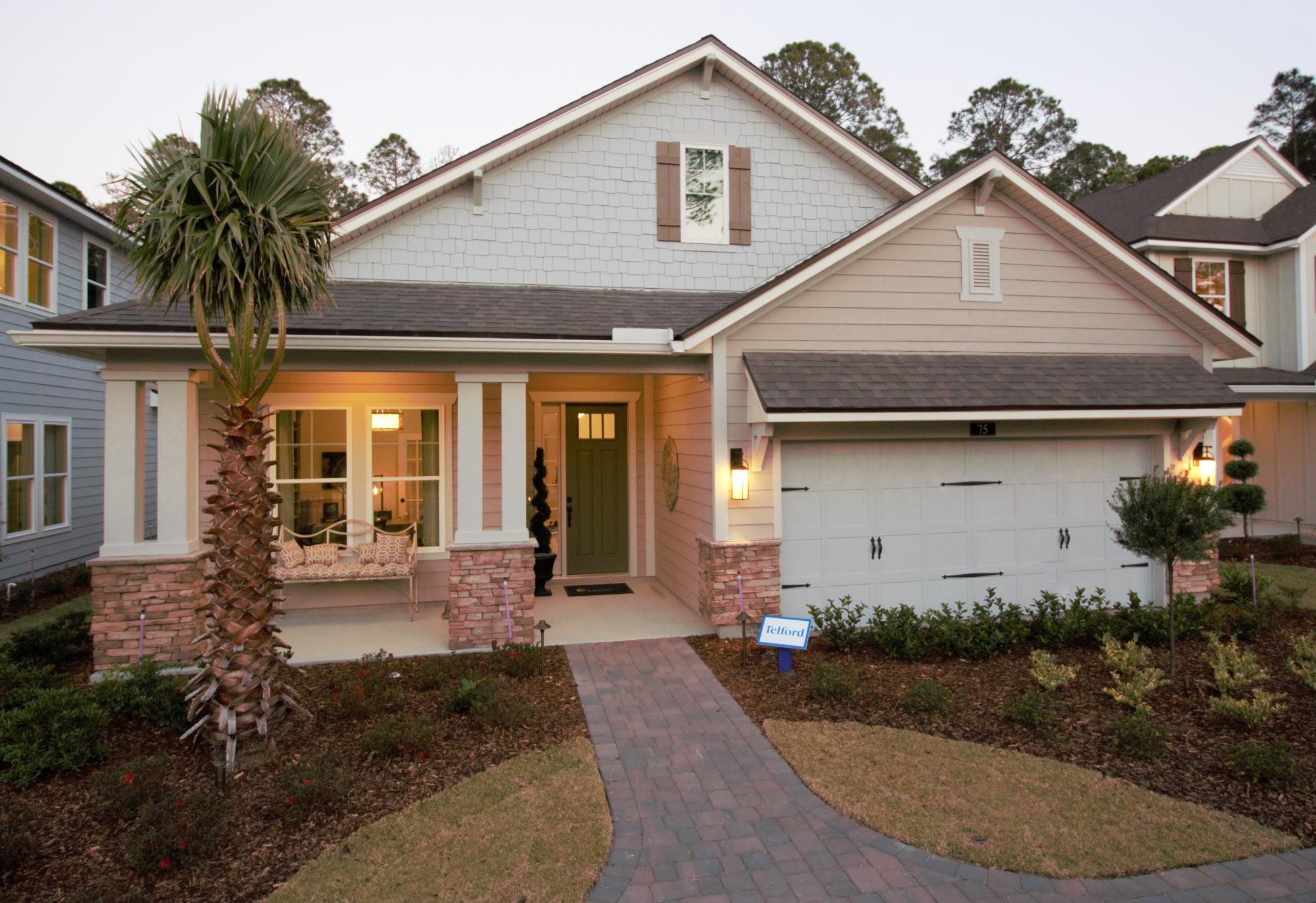 Lastly, some prefer the garage door to be the most common raised panel look, pre-colored in white.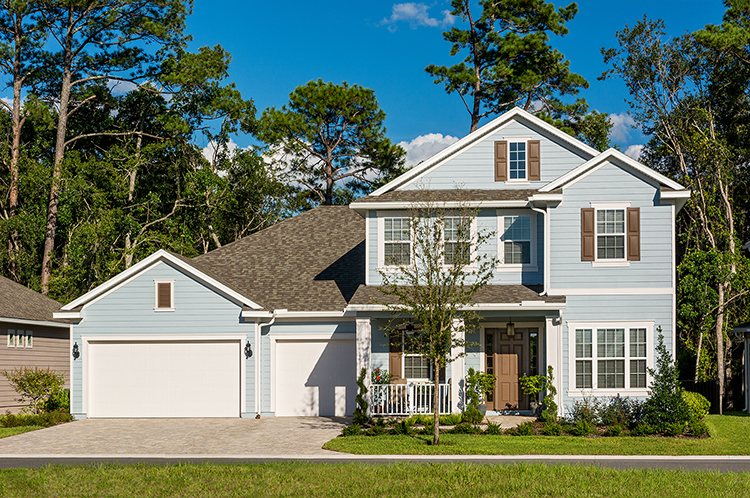 Of course, if money is no object, you can create what looks like a curved top garage door. The door actually is straight access the top, but the opening is arched. This requires an 8' tall door instead of the standard 7' tall.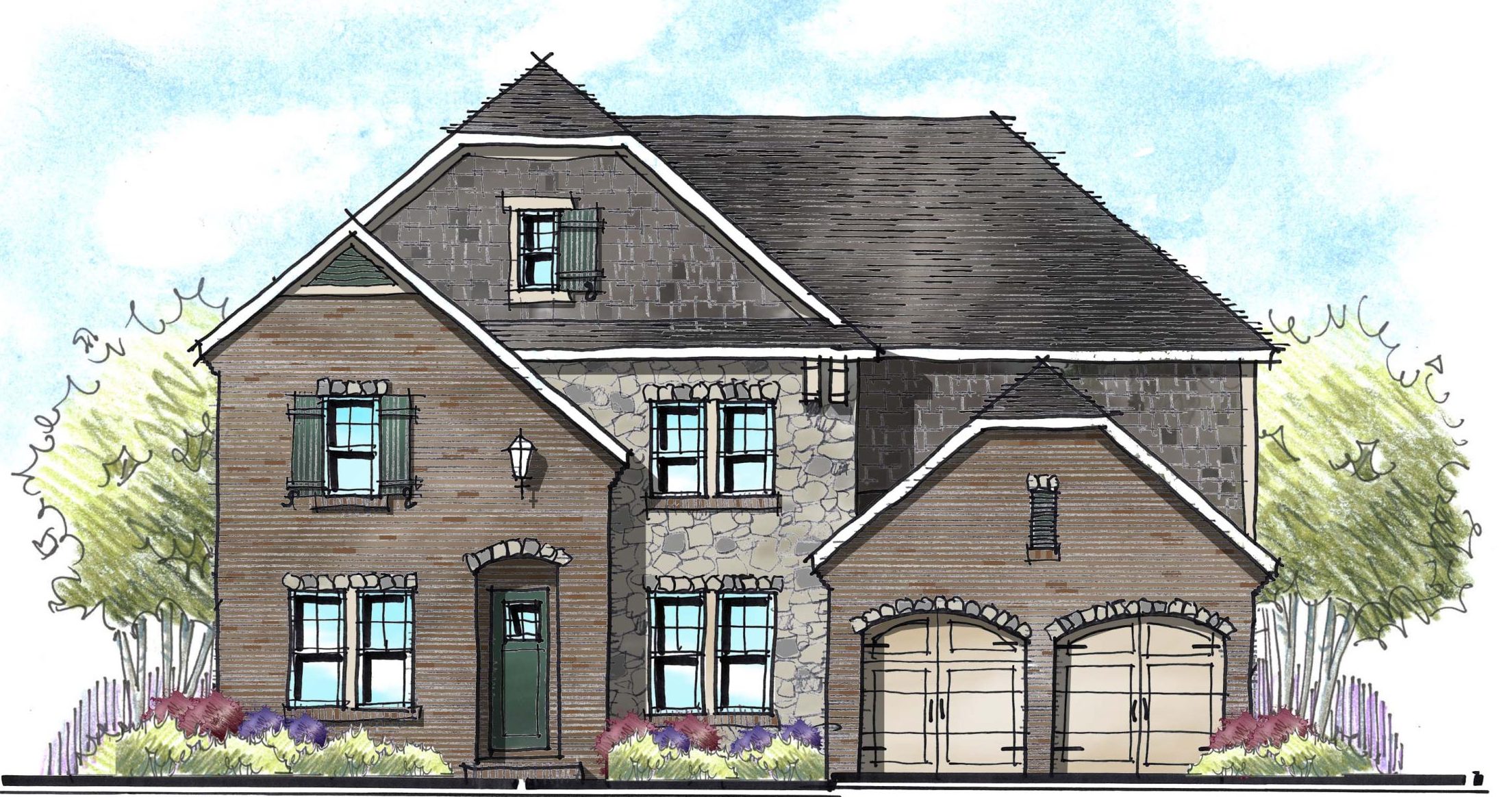 Colors
What color should your garage door be? This too tends to have a variety of very strong opinions. One community here in North East Florida requires the garage door to be painted an accent color.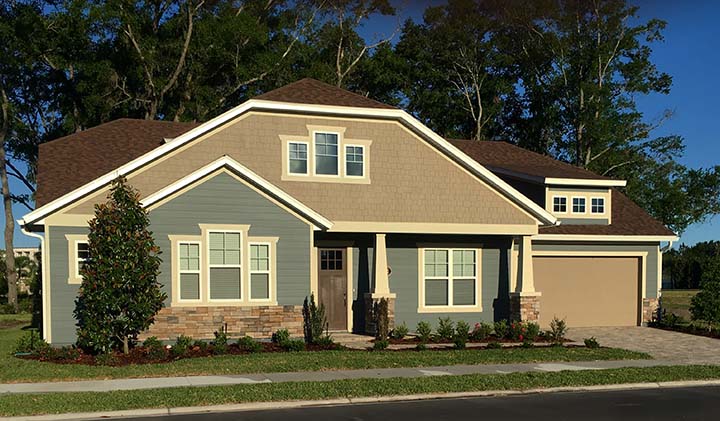 I am not in favor of this approach. I like the garage door to be either the body color of the house including the trim around the door, or the trim color. The only exception is a wood-looking garage door.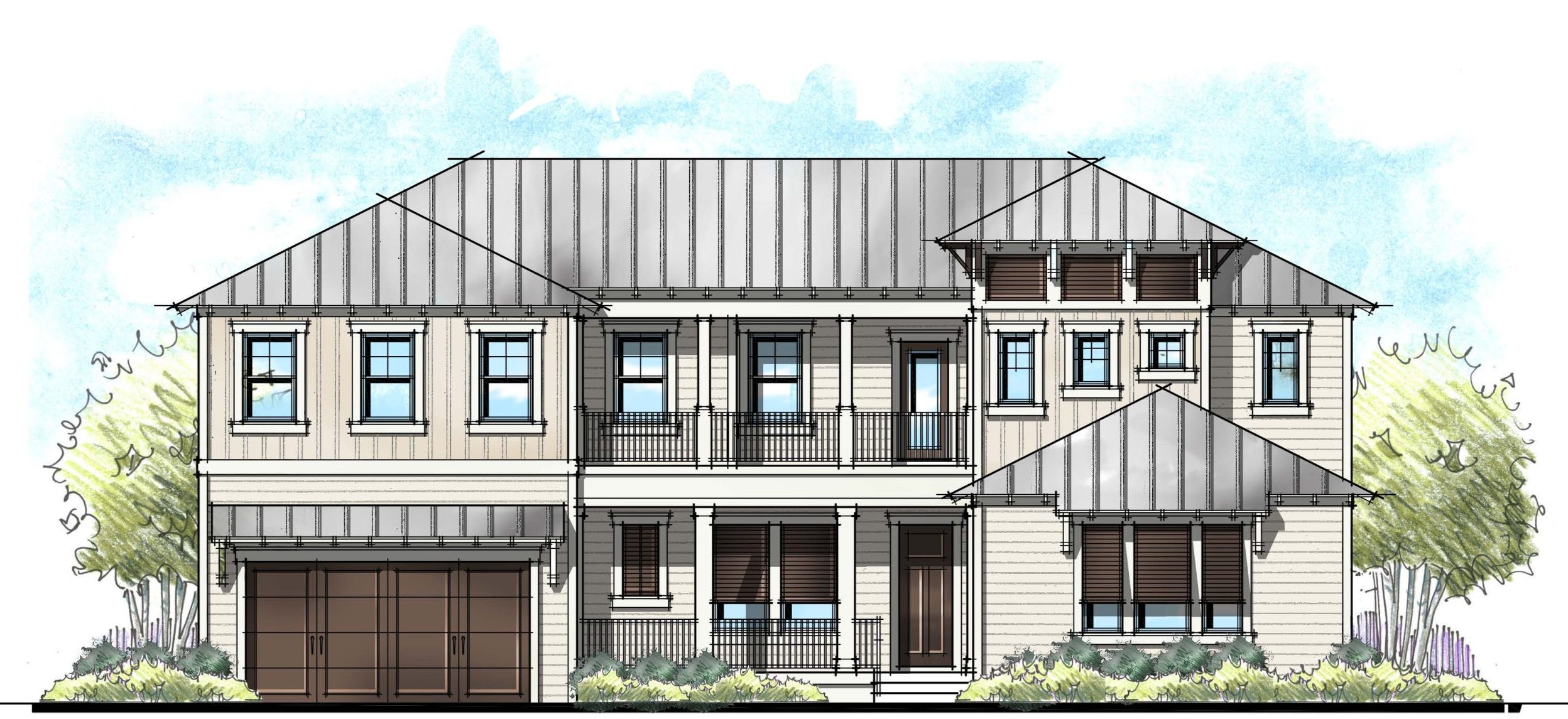 Many garage doors come pre-colored – with white and wood looking brown the most popular. Be sure to view the actual sample of color before ordering. I have seen how different the color looks online verses in person.
Is that all?
That's a lot to think about regarding garage doors and we haven't even touched upon what the door is made of. Perhaps another day. Do you struggle with the garage door color/style/size? There are plenty of options out there, and I've certainly seen my fair share of bad examples. I hope this can be a helpful guide on a contentious topic!
Categorized in: Exterior Colors, Exterior Styles
This post was written by Housing Design Matters