These are strange times in which we live. On one hand, builders tell me if they build it, buyers will come. They have halted their presales programs and are building only specs. Since builders are building only specs, their potential exposure to a changing market makes it critical to get these specs right. Also, since it take so long to build, their "best sellers" in one market may be too expensive in another – and now they're stuck with it.
On the other hand – I don't have to tell my readers that rising lumber costs combined with window, appliance, and labor shortages have made it near-impossible to predict the cost of a house until it is almost completed. Additionally, with supply chain issues, they can't promise when they will be able to deliver a house. Does this sound familiar?
How long will this "If you build it, they will come" phenomena last? With rising construction costs and surging interest rates, many buyers have been sidelined and the building industry is dealt yet another hurdle to clear. Throw in a good heaping of inflation and a volatile stock market and we seem to be weathering a perfect storm.
Then I see articles saying we are not building enough houses. So, we have work to do! This all begs the question, what kind of houses should we be building?
Innovating in the Face of Adversity
In this tumultuous building climate, many builders are reverting to their "best sellers" – telling me that every time they introduce a new plan, the prices come in higher – even if they "value engineered" it. With everything in construction on the rise, the last thing builders want to pay for is a new plan. This might be the path of least resistance, but it is not a sustainable long-term strategy. A "paid-for" plan from five years ago isn't going to fare well against brand new plans or even newer resales.
We believe that as the current market frenzy begins to plateau, innovation and cost-effectiveness will once again be at the foremost of buyers' minds. Let's go over a couple of newer innovations brought on over the past year or two.
Work from Home
The work from home phenomena isn't going away. Many companies and employees are implementing a hybrid of in-office and work-from-home week. Factors such as the rising cost of gas are currently shifting that balance towards work-from-home for those that can. So what can we do to accommodate? Many households are dual income households – this calls for two work-from-home spaces. Both of these spaces will need acoustical privacy for virtual meetings and phone calls.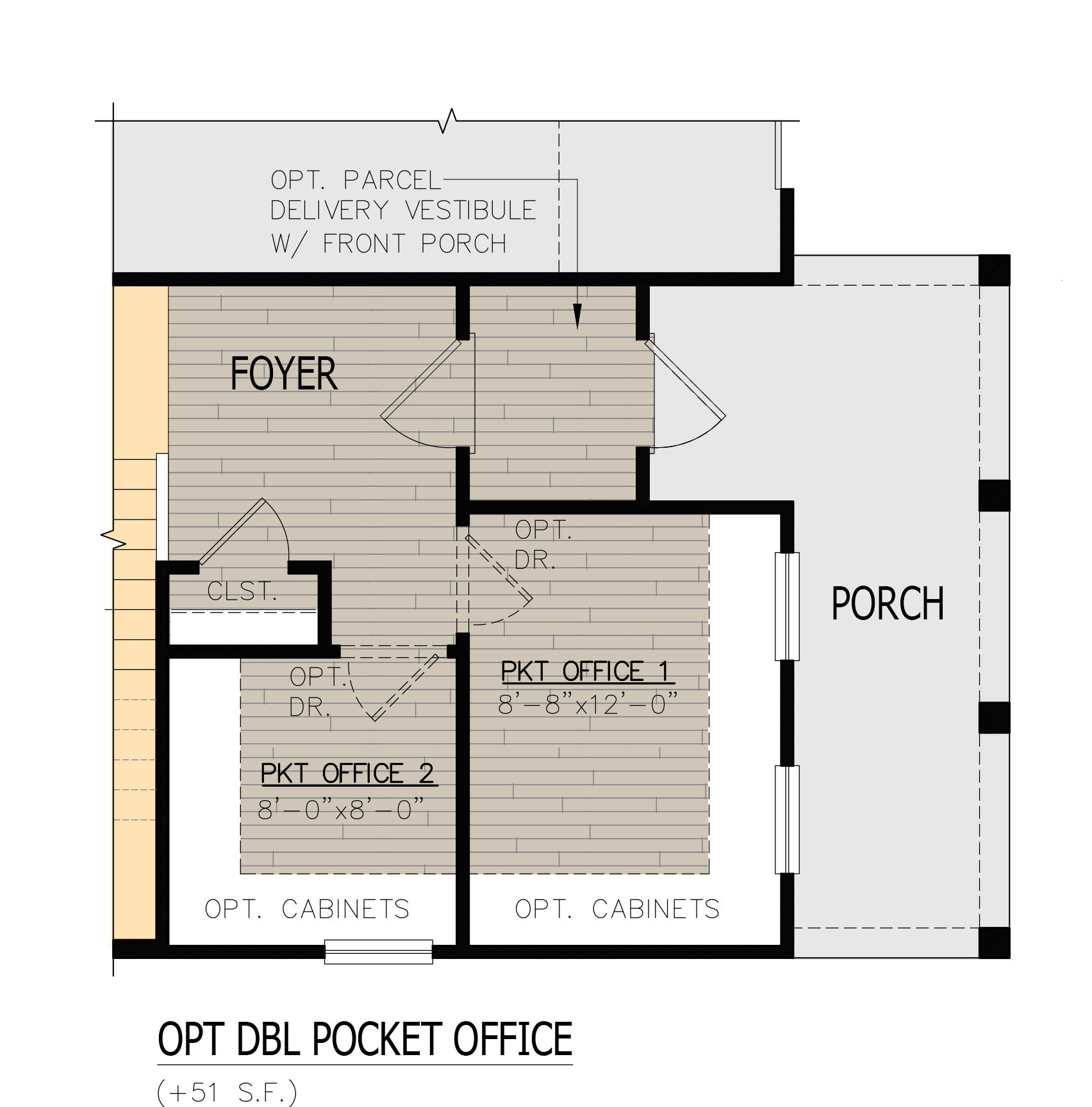 Parcel Delivery Vestibule
Seemingly overnight, everyone changed the way they shopped. At first, it was deliveries from Amazon and UPS. Then it was Door Dash and Uber Eats, followed by groceries. The Parcel Delivery Vestibule functions much like the "air lock" or storm doors utilized in colder climates. However, this is not something that buyers can easily visualize on a floor plan – if you build it, they will get it!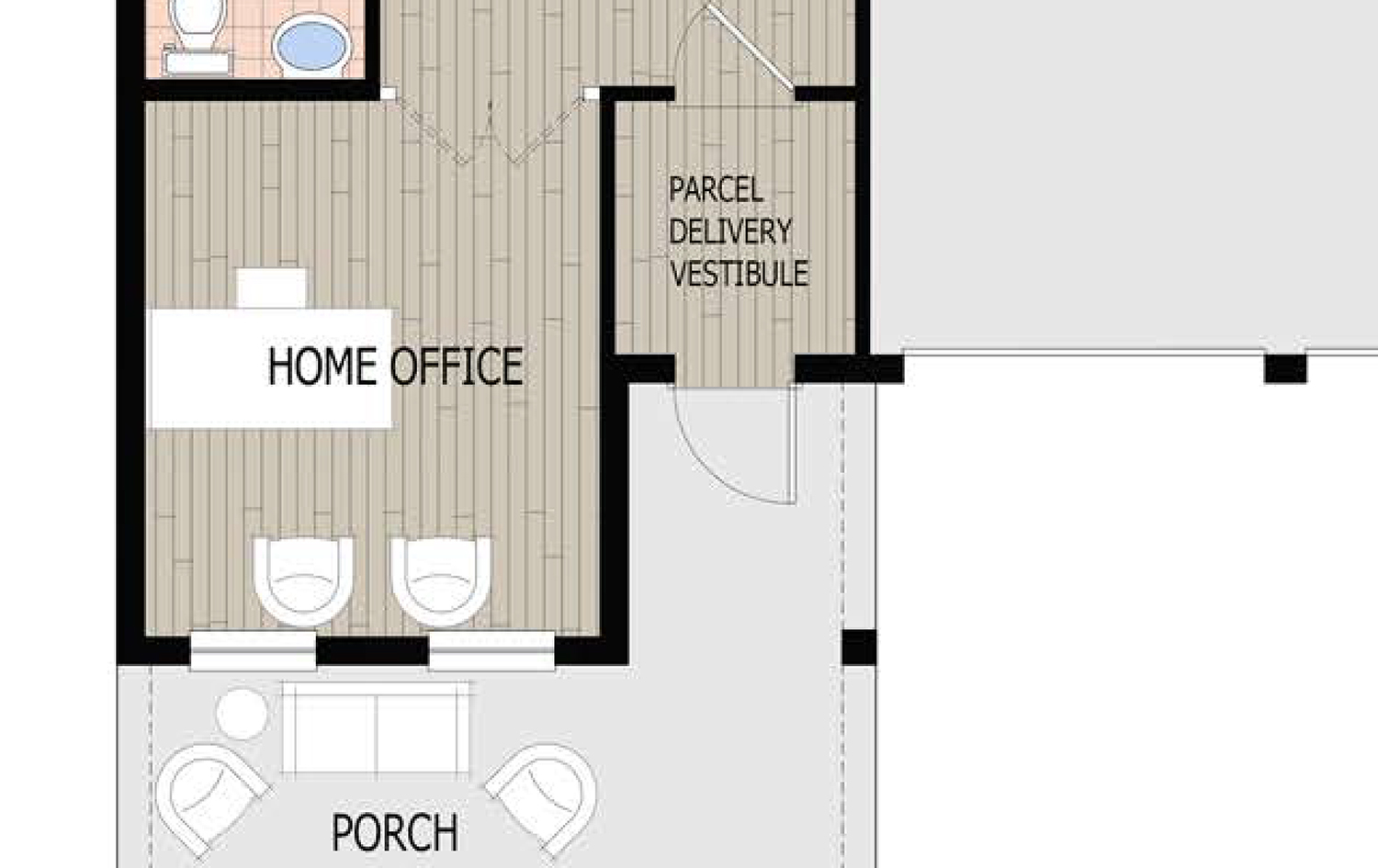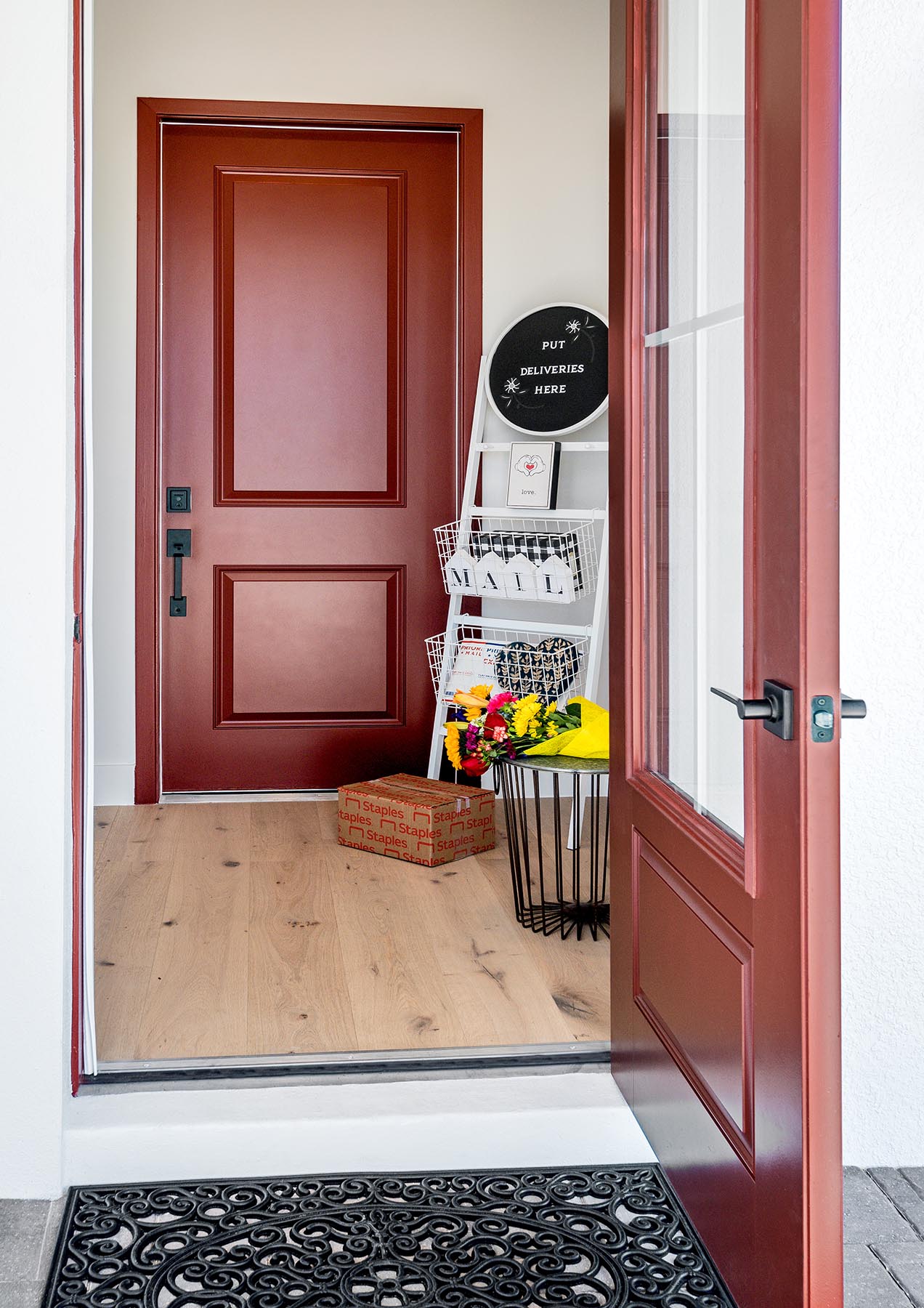 Cost-Effectiveness
Some builders call it value engineering – but all they really do is cut costs. To me, value engineering is to remove the things that buyers don't value and enhance the things they do value. If you've been reading my blogs, this isn't the first time I've spoken about this. To summarize:
Keep your bearing simple – bearing walls are cheaper than beams.
Avoid excessive corners and circulation.
Create options that let buyers add upgraded finishes and features.
So, are we in a Field of Dreams or is there Trouble on the Horizon? Well – it's both. There could be trouble on the horizon if you don't watch your costs and fail to innovate. The "field of dreams" won't be handed to us – it will require diligence, hard work, and good design. Each challenge the industry faces is unique, but we've proven our resiliency over the years and history has shown that we are up to the challenge!
Categorized in: Affordability
This post was written by Housing Design Matters