Imagine your worst Monday at the office. Then you get in your car to drive home only to find traffic at a standstill – which makes you late for picking up the kids from daycare or late for dinner or both! Either way, you've had better days.
Wouldn't it be awesome if you opened the door from your garage to be greeted by your own personal butler who says, "welcome home" and hands you your martini (or glass of wine), takes your coat and gives your favorite slippers to wear. Okay – that fantasy only exists for Thurston Howell III (assuming he actually got off of Gilligan's Island).
Instead, for many folks in "used" homes, they enter from the garage through their laundry rooms. Yuck! (Don't worry,
we will address where that pesky laundry room goes in the next blog) Even worse, these laundry rooms tended to be small, tight, windowless spaces that were not only unpleasant spaces but immediately reminded the owner of all the laundry that needed to be done. We should be giving homeowners a sigh of relief when they arrive after a long day, not adding to the stress!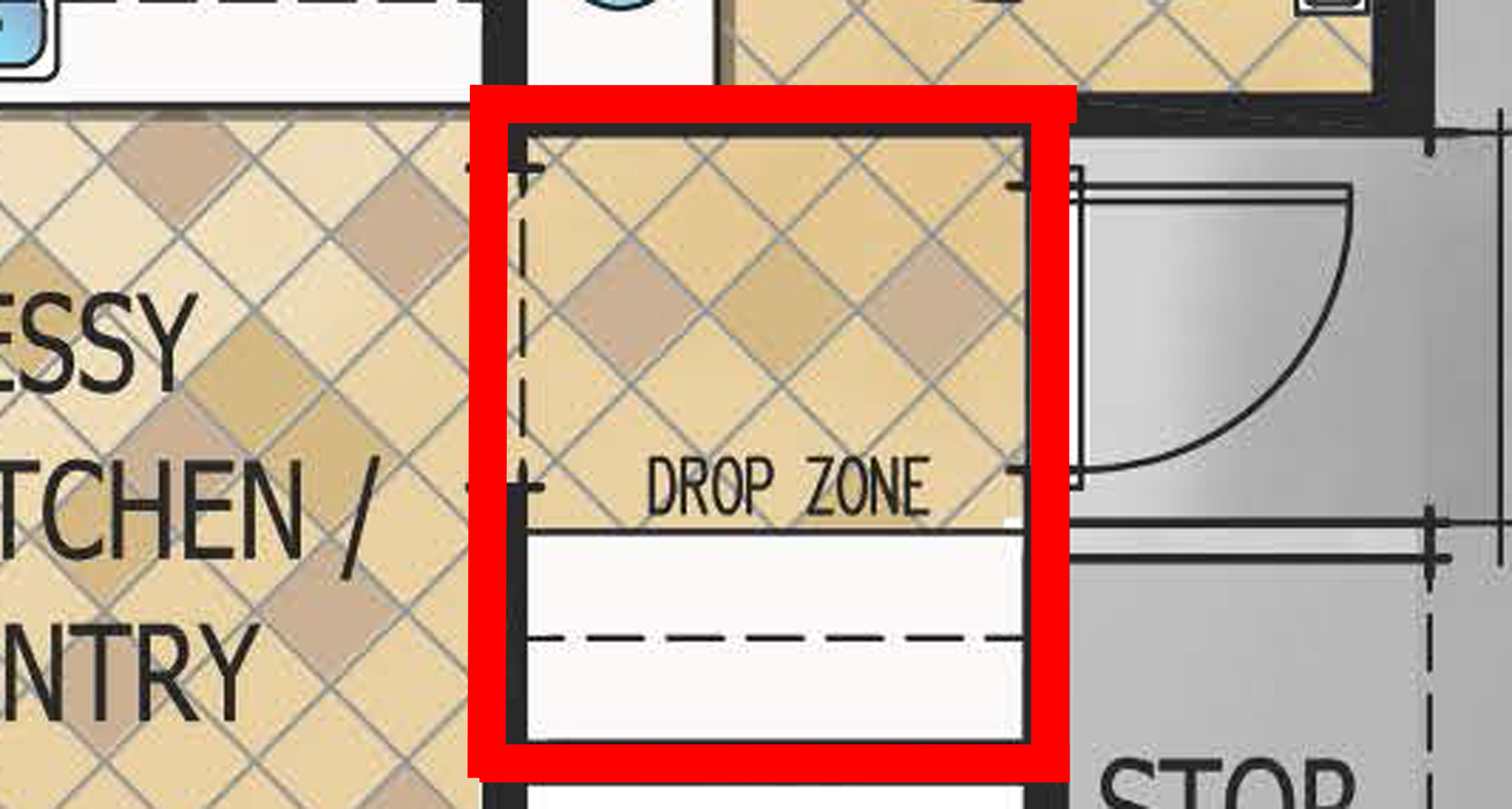 Coming home should be a joyful experience and not one that adds to your stress with laborious chores. The Welcome Home Valet™ is the daily entrance to the home used by the family entering the house from the garage. Instead of an immediate onslaught of chores and messes, this is a place to transition from the outside world. What goes into the Welcome Home Valet™ varies by the buyer profile and their budget.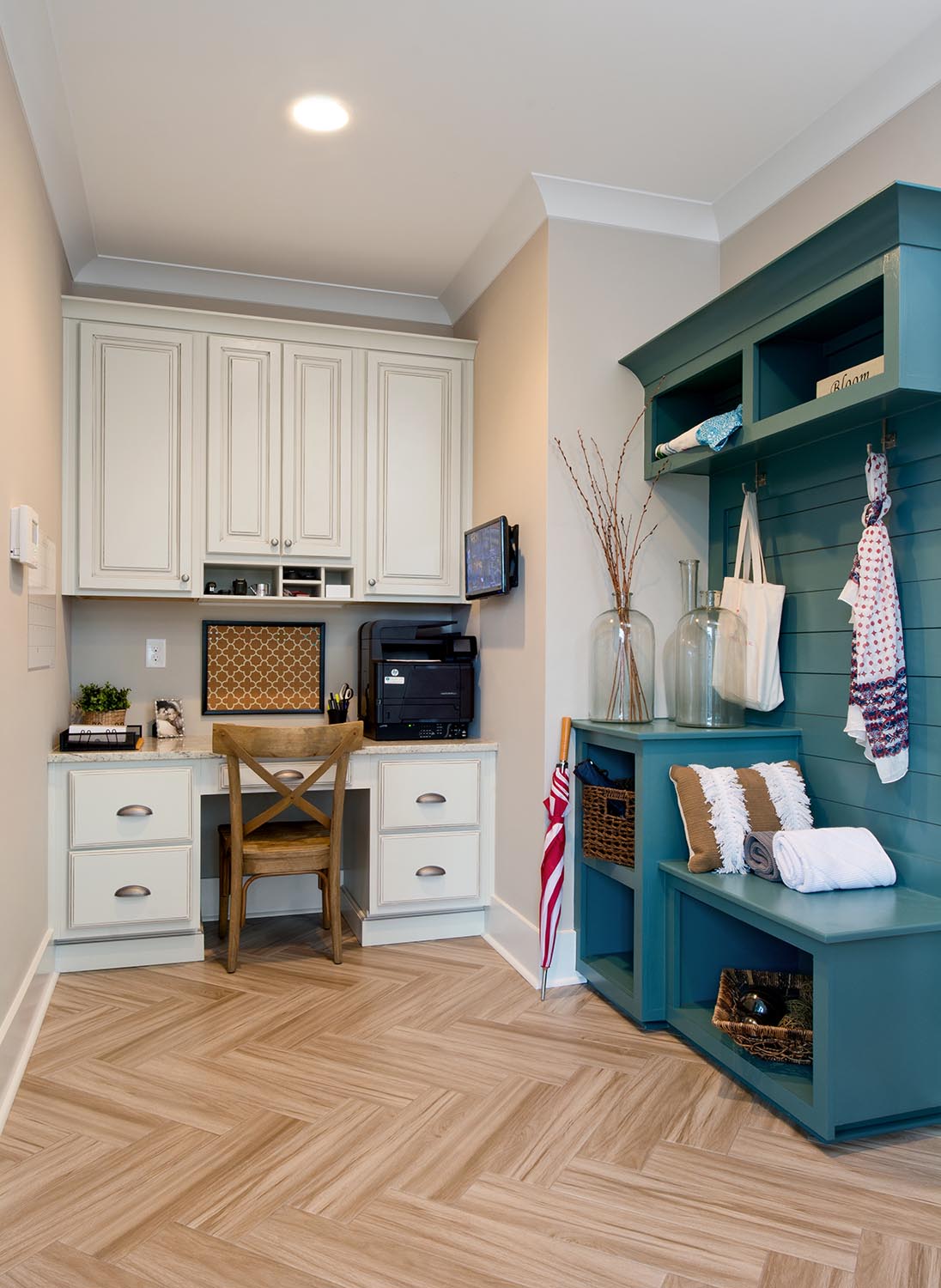 If you're designing for a family buyer, the Welcome Home Valet could include a place for kids to hang their book bags and drop their dirty shoes. In northern climates, there would be a coat closet for the family here. This is also a great place for parents to drop their electronic devices so they can focus on the family. If your target buyer is a 55+ buyer, perhaps there's a place to sit down while they change their (golf) shoes and drop the mail. If your buyers are on a budget, perhaps all the built-ins are optional, but you merchandise the space with furniture from either Ikea or Pottery Barn.

This small change makes a big impact. Coming home should be a special event, one to be celebrated. Let's all work together to make this a truly welcoming and awesome experience!

Tags: Daily Lifestyle Solutions, Owners Entry


Categorized in: Daily Lifestyle Solutions, Design Solutions from a Working Mom's Point of View, New Design Options

This post was written by Housing Design Matters