I recently saw a great article in Professional Builder about Three Inconvenient Truths About 'Buy Online' by Kevin Oakley of Do You Convert.
Taken directly from the article, their Three Inconvenient Truths were:
It requires drastic simplification of the product offering.
It requires real-time updates flowing between the back end (database) and front end (website).
Humans will need to assist with the online process at a moment's notice when requested.
I have concerns of my own I'd like to add to this list. Tesla was referenced as high-end product that had successfully engineered online sales with limited customization. The homebuilding industry often looks at innovations in the automotive industry for inspiration. But buying a car and buying a house are vastly different in my mind.
The differences are:
Understanding of scale
Comprehending floor plans
Experiencing colors, textures, and finishes
Site Variations: sun orientation, noises, vegetation, topography, and site lines
Scale:
We all know the approximate size of a car. After all, they need to fit on our highways. But the scale of a family dwelling can vary dramatically. Recently I visited my brother in New York City, who had recently moved from Manhattan to Brooklyn. I saw extensive photography of his new place prior to my visit. It still did not prepare me for the full understanding of the scale. I was blown away by the height of the three French doors overlooking his backyard.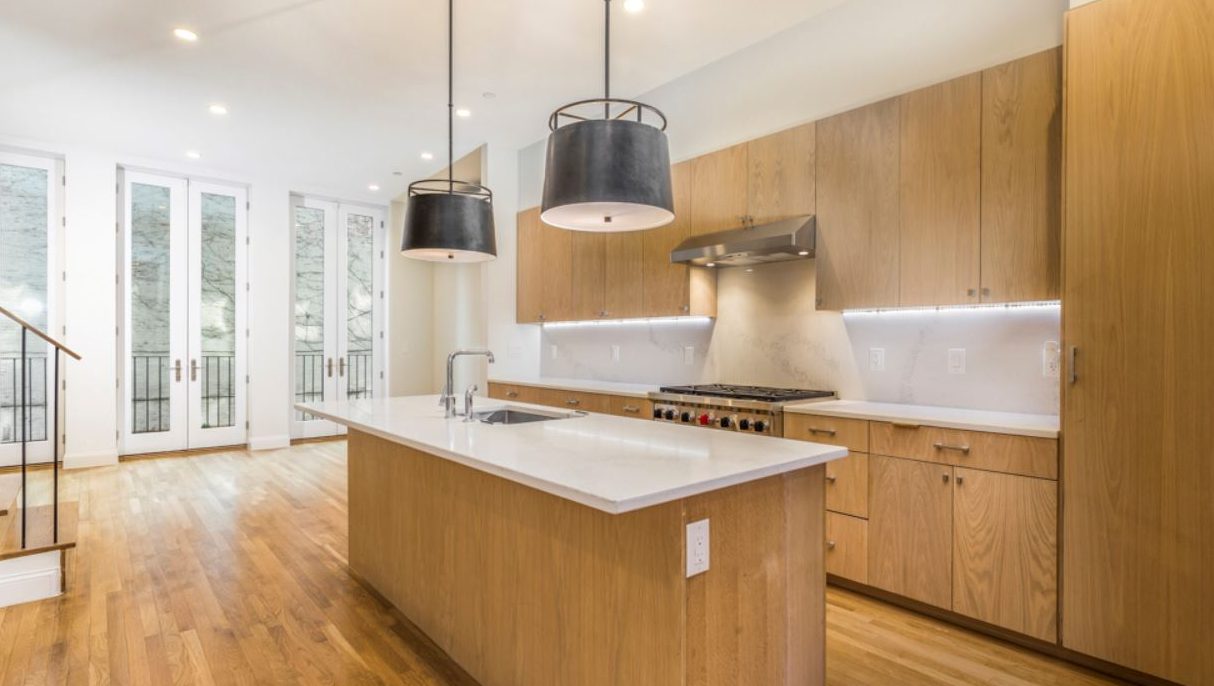 Given that I live and work in a two-dimensional world with an understanding of the final three-dimensional environment that I am designing, shouldn't I have known how that room would feel? A similar wow moment happened just weeks later. Justin, from our Chicago office, was visiting one of our projects in South Carolina. He too had seen numerous photos of the home – even a Matterport. It still did not prepare him for the "Wow" of the scale of the room and the size of the windows.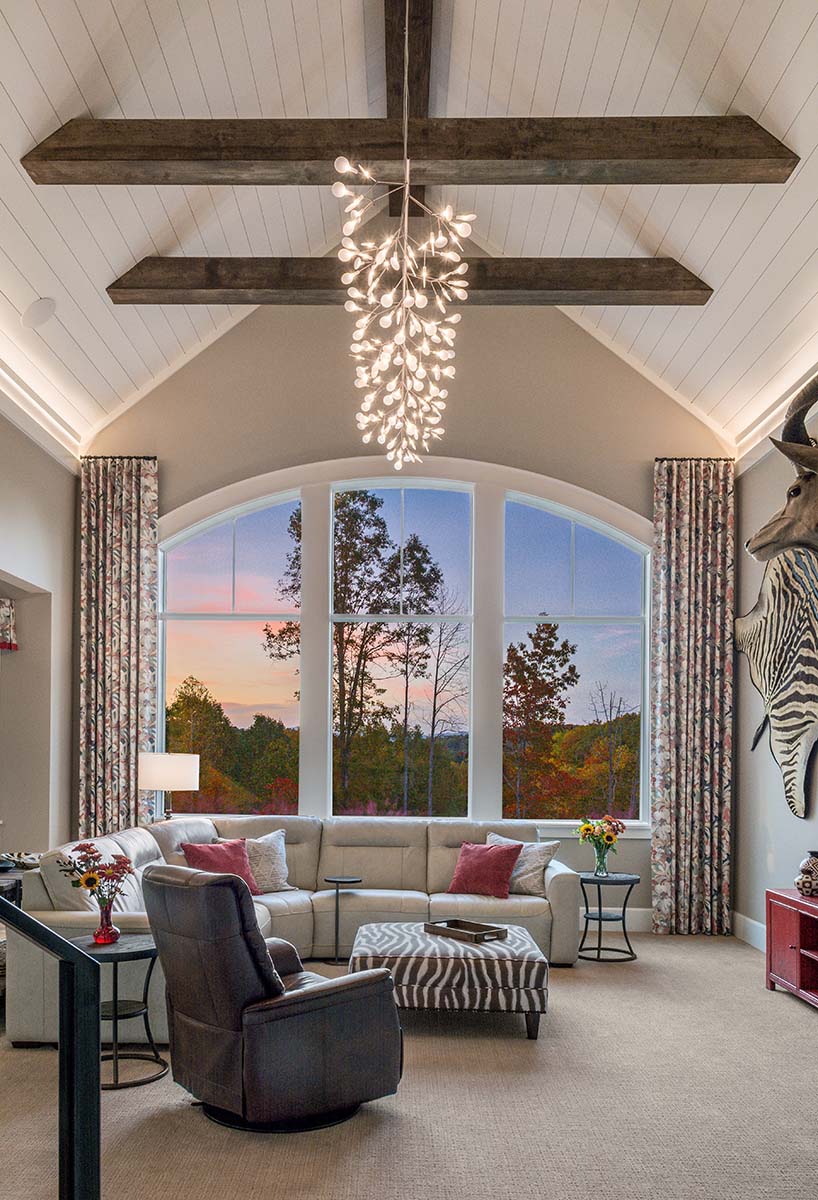 Reading Floor Plans
Reading and comprehending floor plans is a learned skill, and we shouldn't expect the average homebuyer to immediately grasp what they are looking at on the first go-around. I remember one custom home client who would look at me in bewilderment after I had presented his awesome floor plan. He simply smiled and, "I have no idea what you just showed me." I've had a similar statement by a builder client who says he only visualizes in the Z axis – meaning vertical. These two clients were honest about their lack of vision. The knew what they didn't know. How many homebuyers only think they know how to read and comprehend a floor plan and how many don't know what they don't know.
At the start of the pandemic, I conducted many "How to Sell from Floor Plans" classes for our builder clients who were suddenly shut down from in-person sales. I was stunned by the questions these seasoned new home sales agent asked. "How can you tell the difference between a window and a door in plan?" "What is the zig-zag line on the stairs?" "Why is that door only opened 45 degrees?" If these were questions I was getting from industry professionals who deal in floor plans daily, imagine a would be buyer who only thinks they know. Seems like a reason to be weary to me.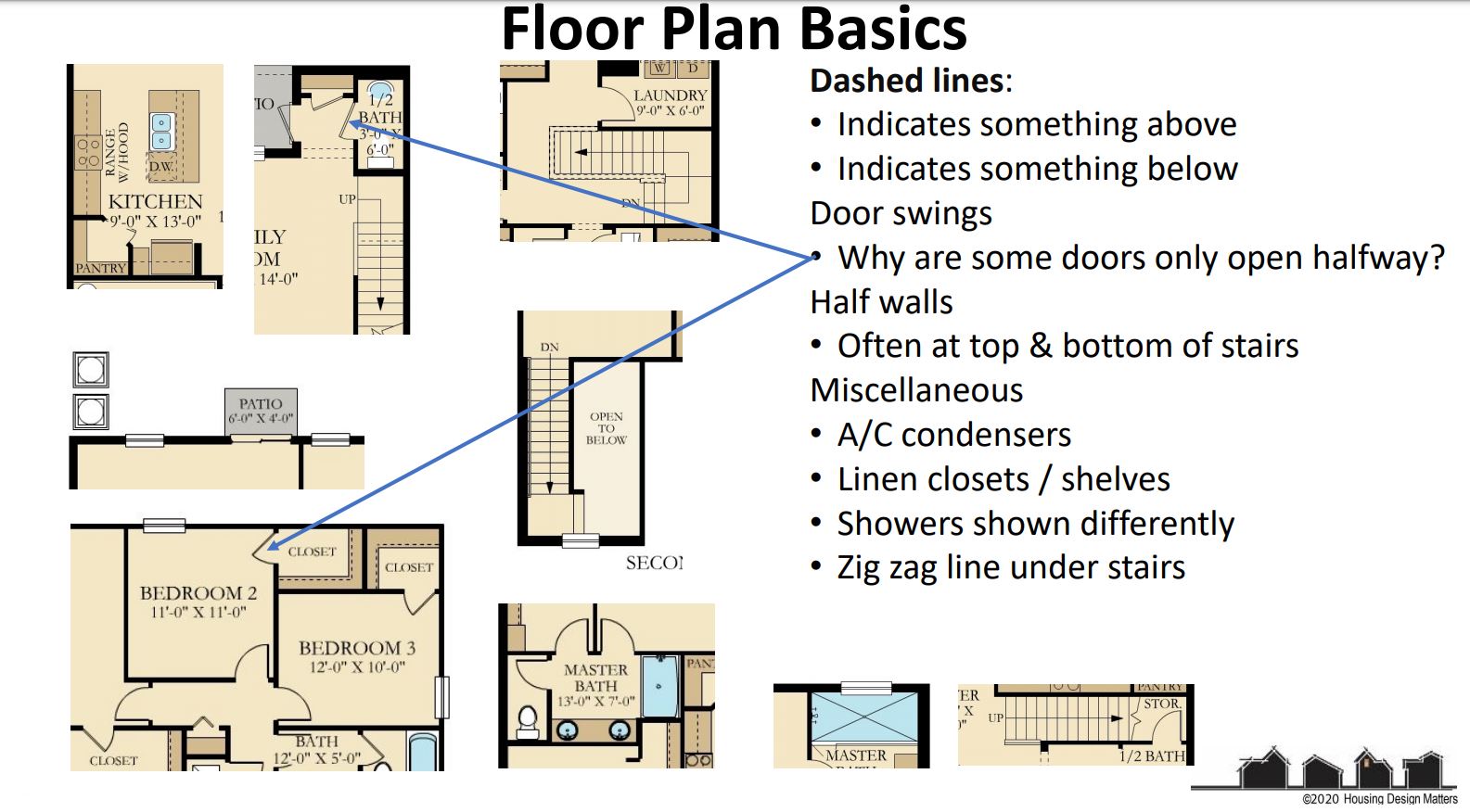 Color, Texture and Finishes
Color is by far the hardest thing to correctly interpret online. Not only are you dependent on your individual monitor to correctly display color, but you are also relying on the camera and the photographer to correctly capture that color. The difference can be alarming. Recently, a friend shared their experience with the color teal and two different suppliers. She was trying to match a headboard and pillows. Online, it looked like a match made in heaven. In person, the colors clashed.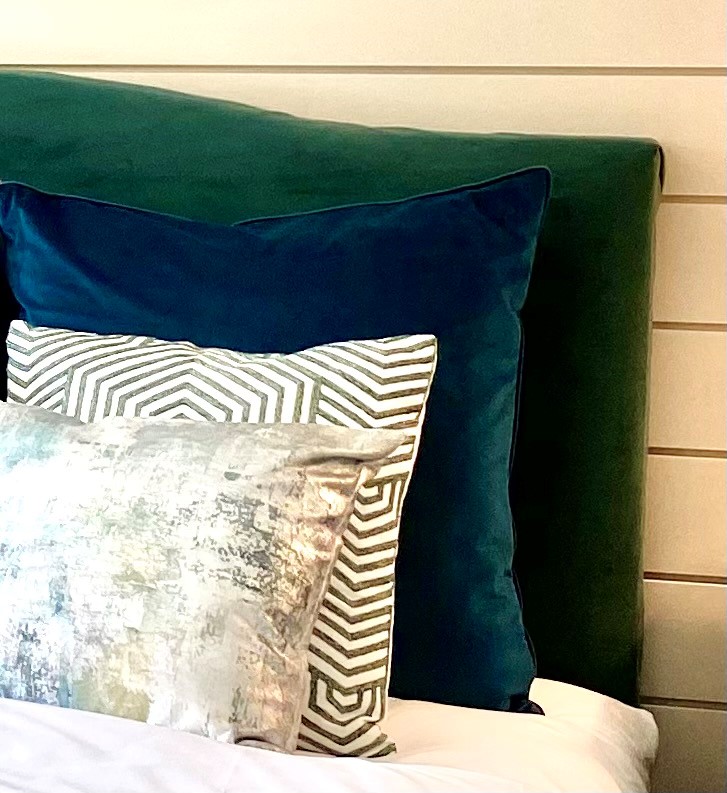 Now translate this same inconsistency with more permanent features like flooring, cabinets, and counter tops. How about exterior colors and materials? Trust me – you need to see the actual colors and materials viewed in the same light as their destination – whether that is interior lighting or outside in full daylight.
The texture and how something feels to the touch is a major decision maker in the fabric industry – think the feel of a leather chair, a plush sofa, or satin sheets. But what about interior finishes and their feel? Can you know how that textured bathroom tile will feel on your feet? Is the pebble floor in the shower worth the extra dollars or will it feel uncomfortable to stand on?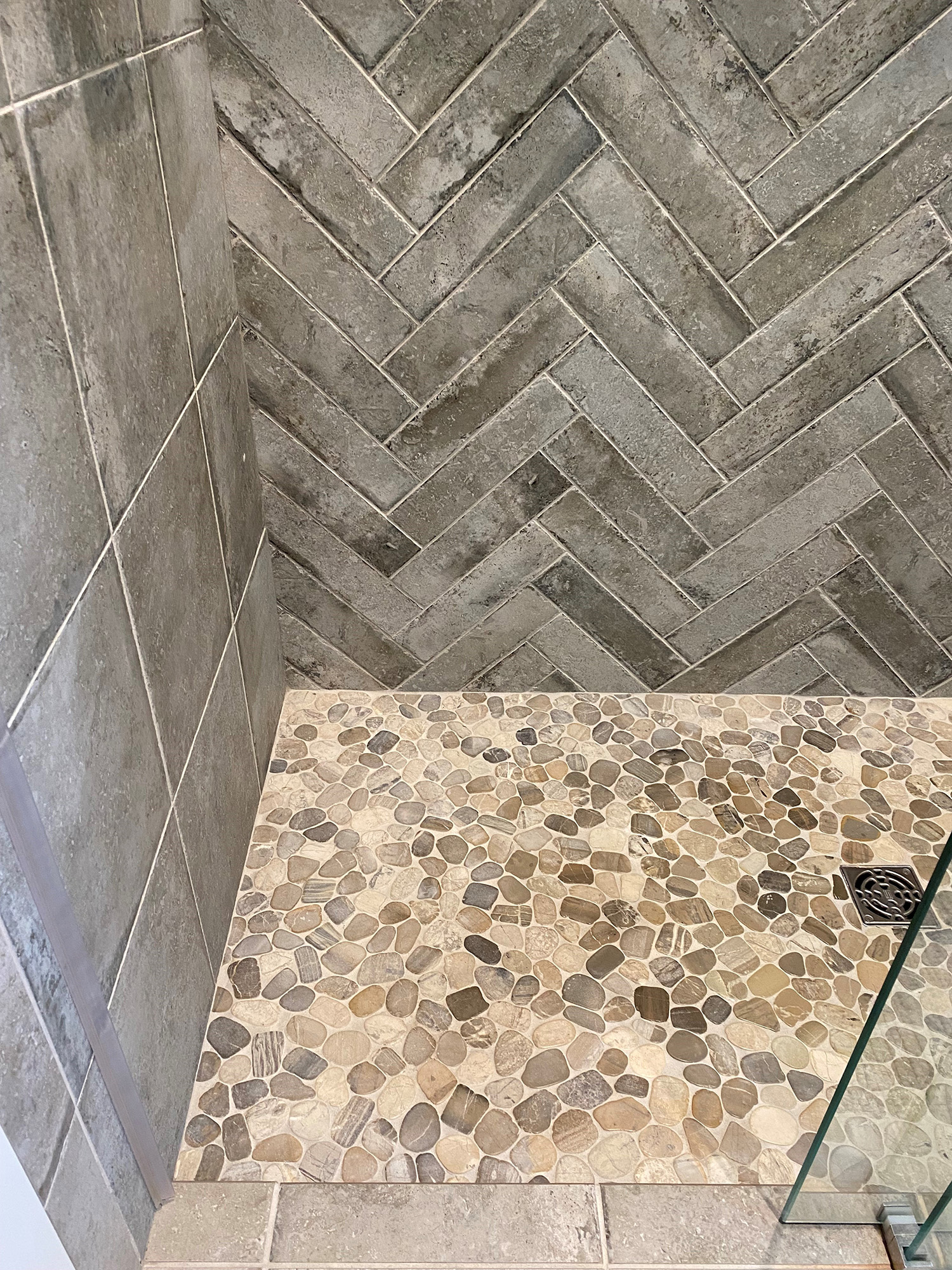 Can you tell online if the walls in your soon to be purchased house are smooth or textured? What about the ceiling? God forbid is has a popcorn ceiling! While you may not touch the texture of your ceiling, you can still appreciate how it makes the room feel.
Can you feel online the smoothness of the impeccably finished handrail as you walk down the stairs? Can you appreciate the extra effort of your builder to deliver smooth drywall without nail pops? Are you willing to pay extra for a level of finish you can't see or feel? In an environment with an increasingly limited labor supply, this might be an excuse to lessen one's finished standards.
Site Specifics
Failing to consider site-specific conditions during an online sales process sounds like a formula for missed opportunity or disappointment. Unless you're building in Florida, there is no such thing as a flat site. "How many steps are needed between my house and the garage?" Or "Wow, the road back there sure is noisy." Or "I guess we should have considered a reverse read orientation to have a better view of the home from the street or capture views from the rear of the home.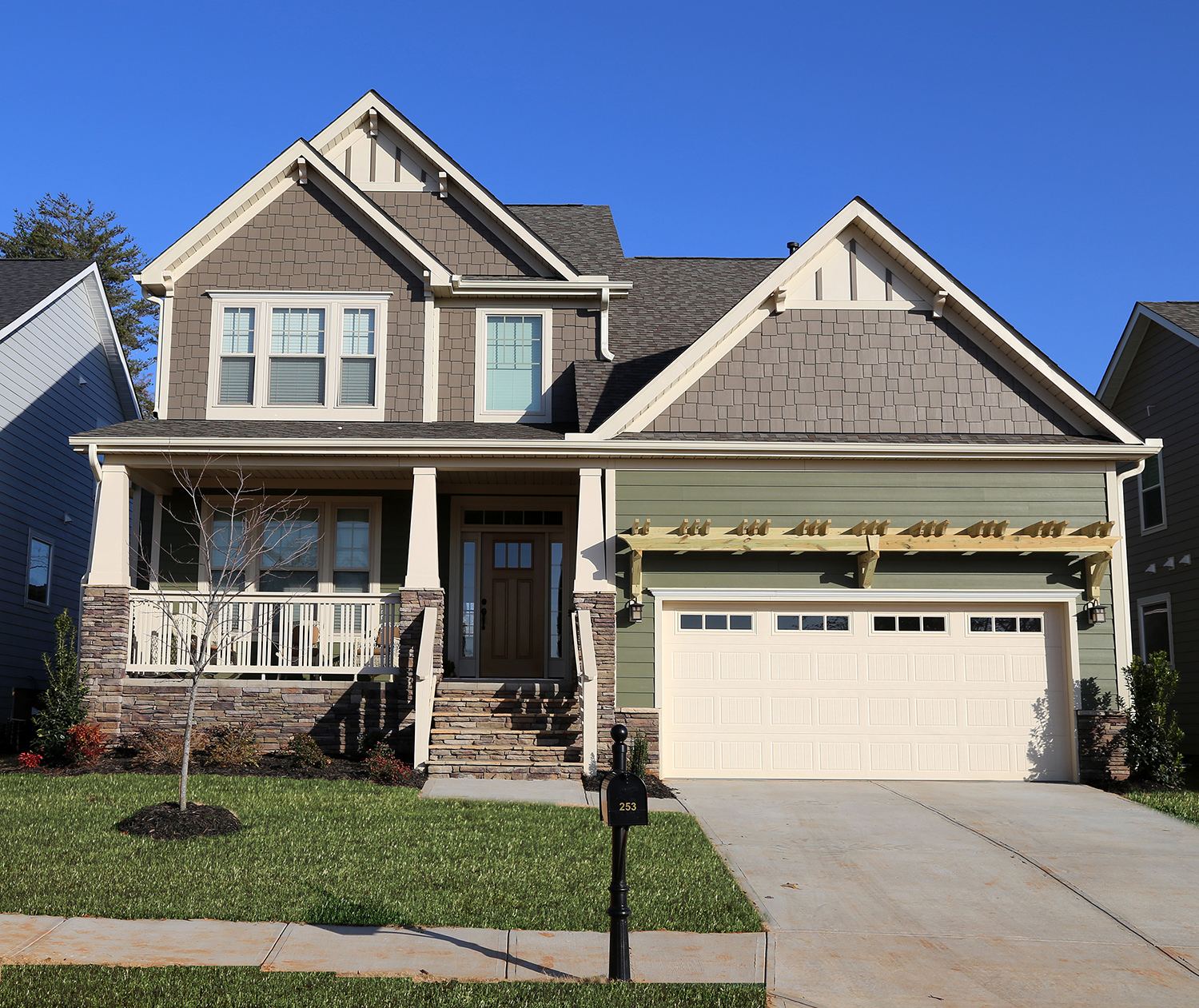 Back to our original Tesla comparison, are there any site-specific variations that we would consider buying a car?
Some say the online sales experiment hasn't been perfected. Call me archaic, but I wonder if it should be. I believe online is a great way to start the buying process, but there is nothing more powerful than getting your prospective buyer through the door. Perhaps you have honed a better online strategy over the past year. I would love to hear your thoughts on the matter.
Thanks for including Housing Design Matters in your day!
Categorized in: Selling Floor Plans
This post was written by Housing Design Matters