Stairs aren't given much thought these days. I'd argue that they are more relevant today than ever! In this time where land is at a premium and space efficiency is king, the best way to add space is up! As a designer, I find this to be the most critical part of my floor plan design – both for drama and efficiency.
Stair placement
When designing a two-story home, stair placement can make or break a floor plan. I find where the stair lands on the second floor to be most critical. The goal is to land as close to the middle of the second floor as possible, otherwise you end up with too much circulation.
You've arrived!
Once you've traversed the stairs, your arrival should be special. Arriving to a bright and open space is always preferred, whether the stairs land on an upper floor or a basement. Don't punish homeowners for going up or down stairs by making them arrive to a blank wall or laundry room door! Also keep in mind large pieces of furniture making the trip as well. Is there room at the top of the stairs to rotate a king sized mattress or sleeper sofa?
Stairs are sculptural
Even the simplest staircase is sculptural and visually interesting – especially when open handrail are used instead of a low wall. Of course, there are ample opportunities for customization and personalization when it comes stair rail design. I like to locate the start of the staircase where it can make a visual impact and bring openness to the adjacent spaces.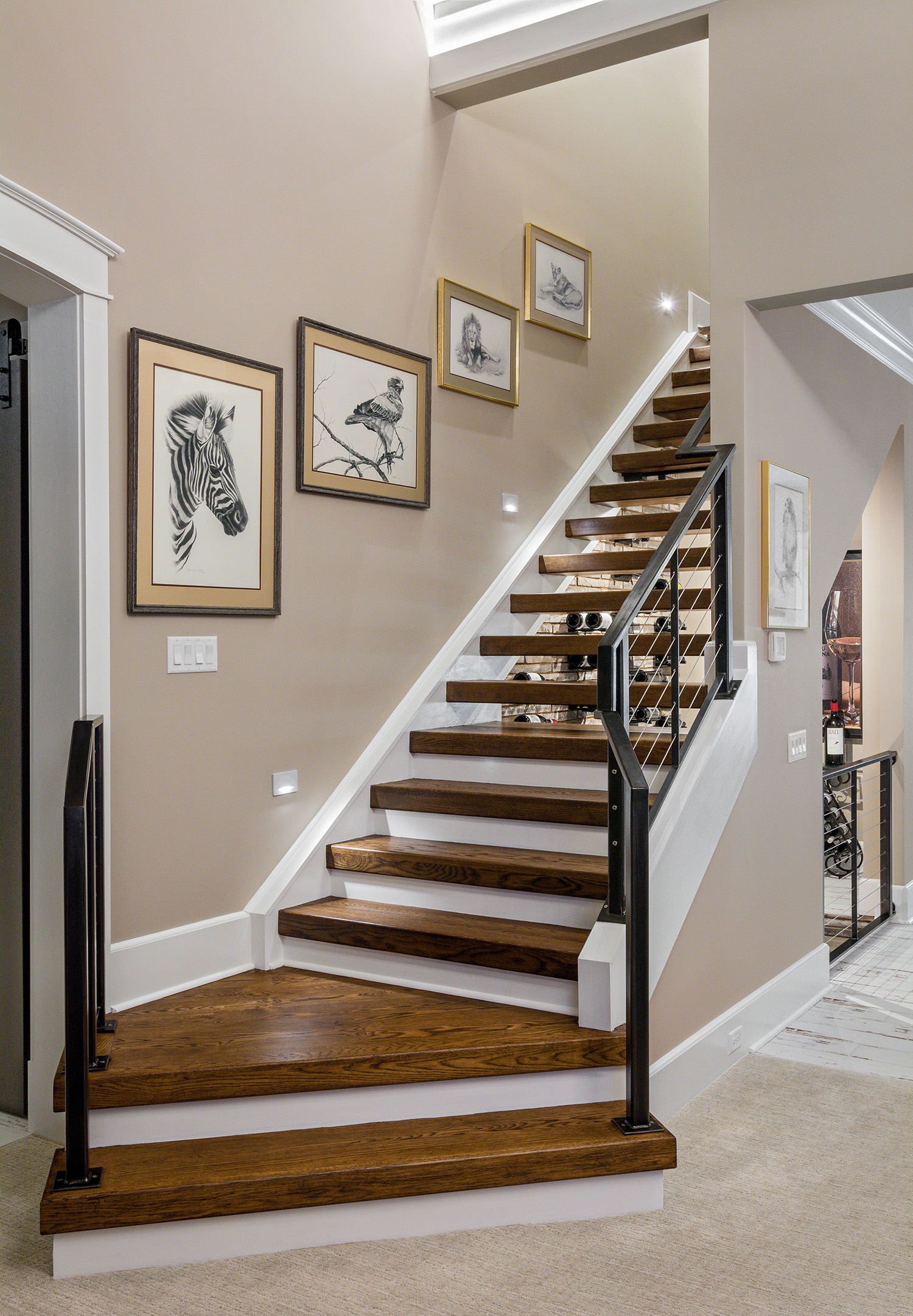 Basement stairs
Basement stairs are more challenging to bring the openness to the main floor. If you can a two story stairwell so you can experience the visual impact of the stairs from the main floor. Landing facing towards light is really important with basement stairs as light in basements is typically at a premium. Even if you don't finish the basement, having a door at the bottom of the stairs as opposed to the top will make the main floor feel larger.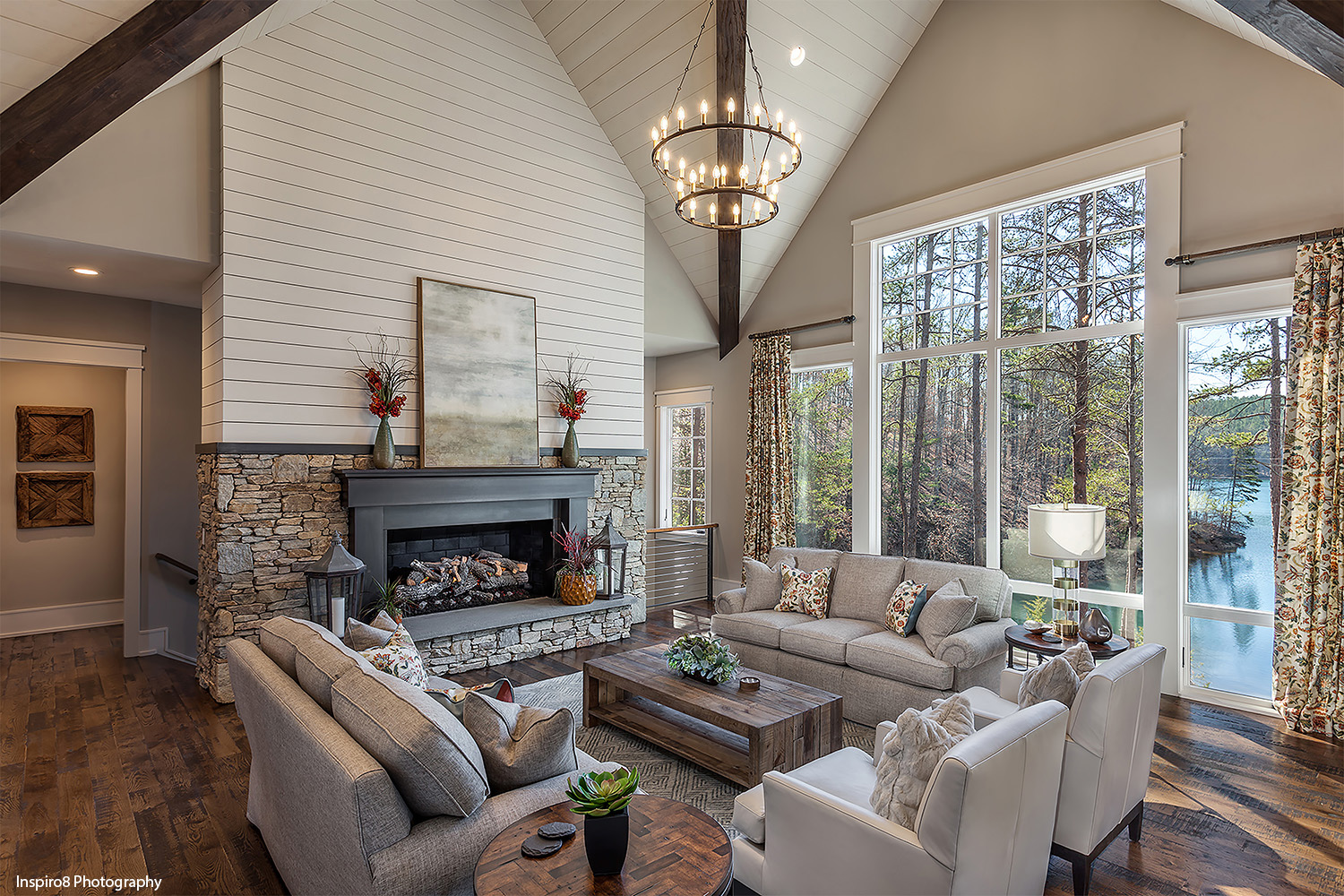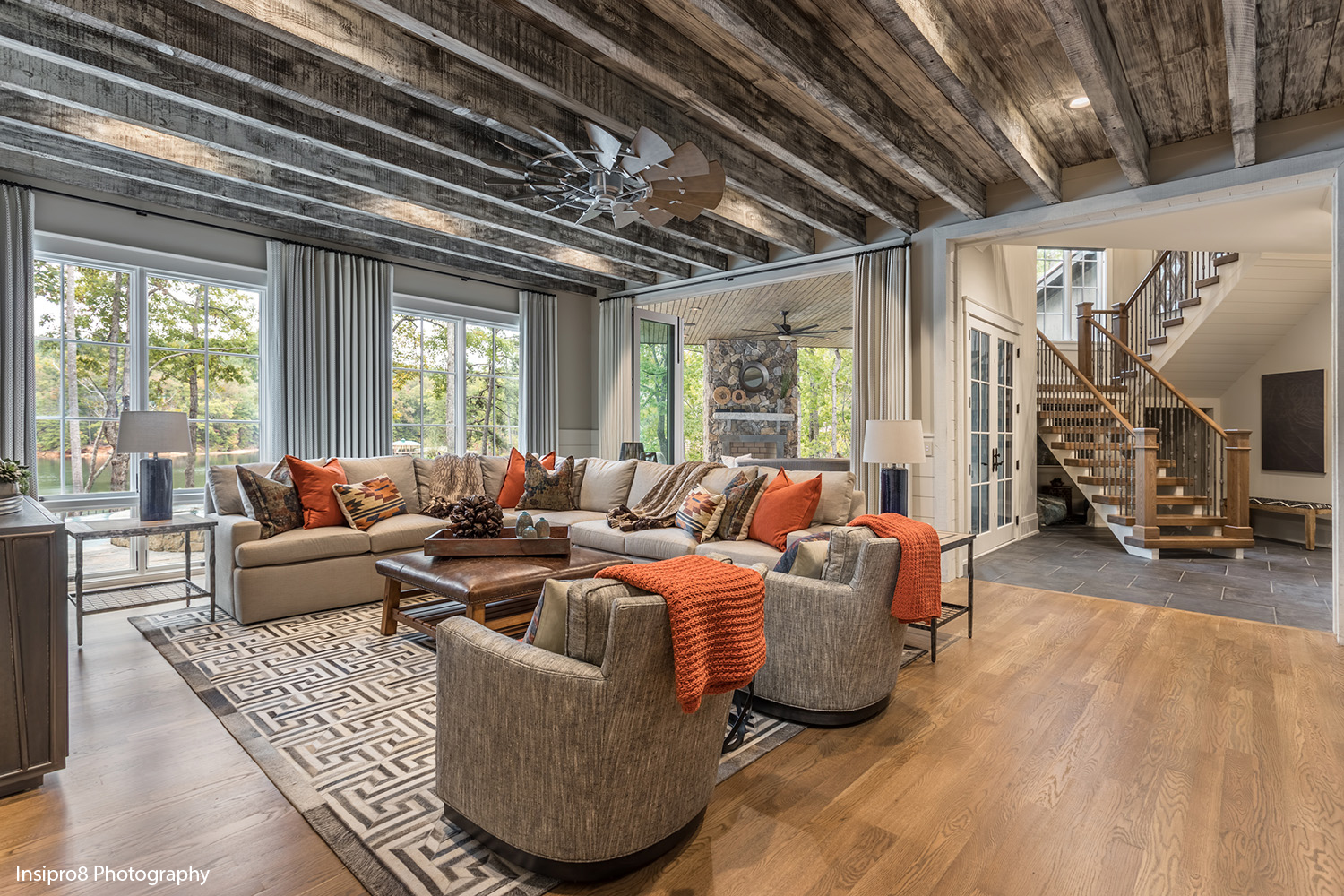 Under the stairs
Don't forget to utilize the space under the stairs. Ever since Harry Potter's famous cupboard under the stairs, builders and designers are taking advantage of this great space. Most often, it is used for storage like suitcases but it also makes for a great pet palace.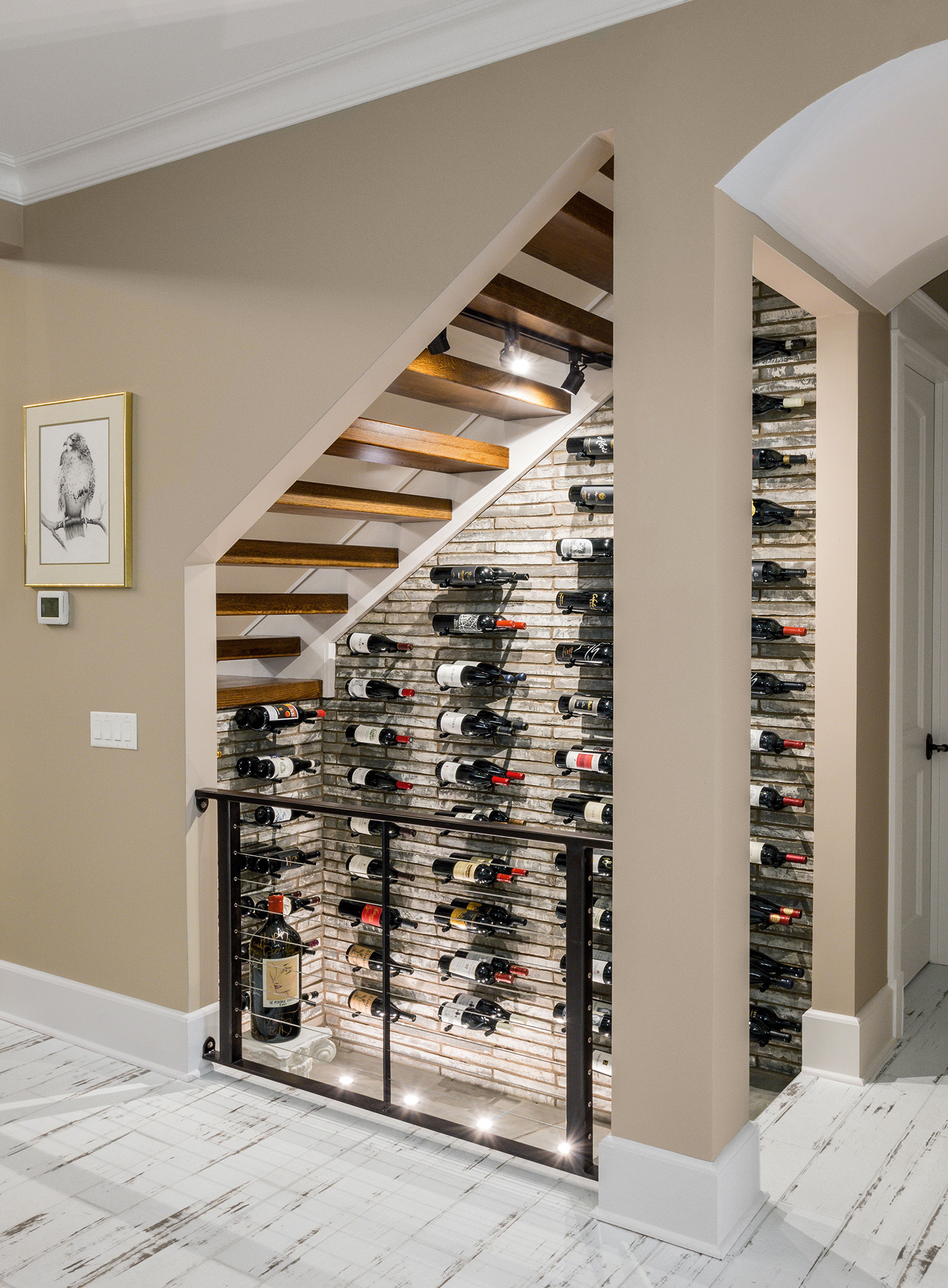 Size and Shape
The code minimum is three feet clear but I find stairs that are 3'4" to 3'6" much easier to navigate people and furniture. Straight-run stairs are the most efficient in terms of their footprint but often the least desired – particularly for seniors who find standing at the bottom of a straight run stairs intimidating. Going down straight-run stairs is probably the more intimidating for them – fearing they may fall and tumble the entire way down. Tripping and falling on stairs is the number one reason for emergency room trips in this age group. Bottom line: Straight-run stairs are best avoided.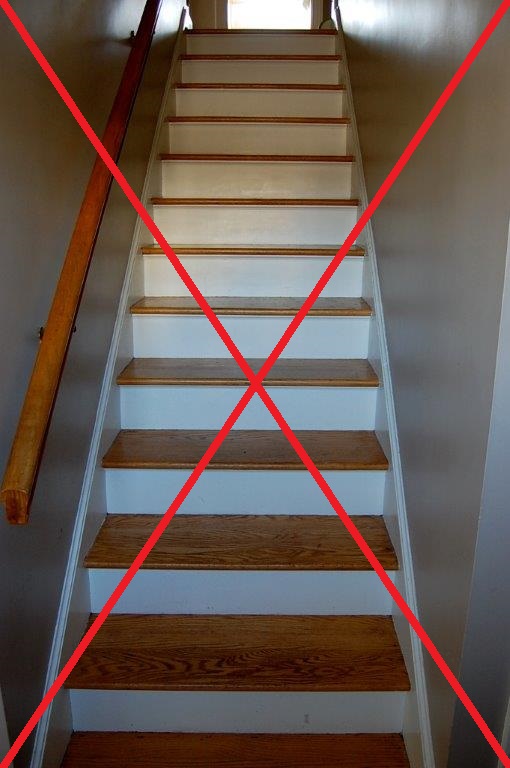 Curved staircases always make a statement! What woman hasn't dreamed of descending down the stairs in an elegant dress? As delightful as that may be, curved staircases are often too costly. One way to affordably capture some of the drama is to add a slight curve at the bottom of the stairs.
Ok, so maybe stairs aren't really magical – unless you're a floor plan geek like us designers. The bottom line? No one wants to build or buy wasted square footage – the right stair configuration in the right place can make or break the floor plan.
Categorized in: Uncategorized
This post was written by Housing Design Matters