Spec homes are a risky proposition for many builders: Great source of cash flow when they work, total cash black hole when they don't. Where does your building practice fall? What can you do to ensure that you're putting your best foot forward? First, let's go over the pros and cons and decide if it even makes sense for your business.
Pro: Well-Oiled Machine
If you're a production builder, this is an opportunity to better utilize and schedule your labor and trade partners. As one house is finished being framed, the crew moves to the next house. Building the same house over and over typically shortens the time to build. If the next house happens to be nearby, the same project manager can manage multiple houses instead of spending time driving from project to project.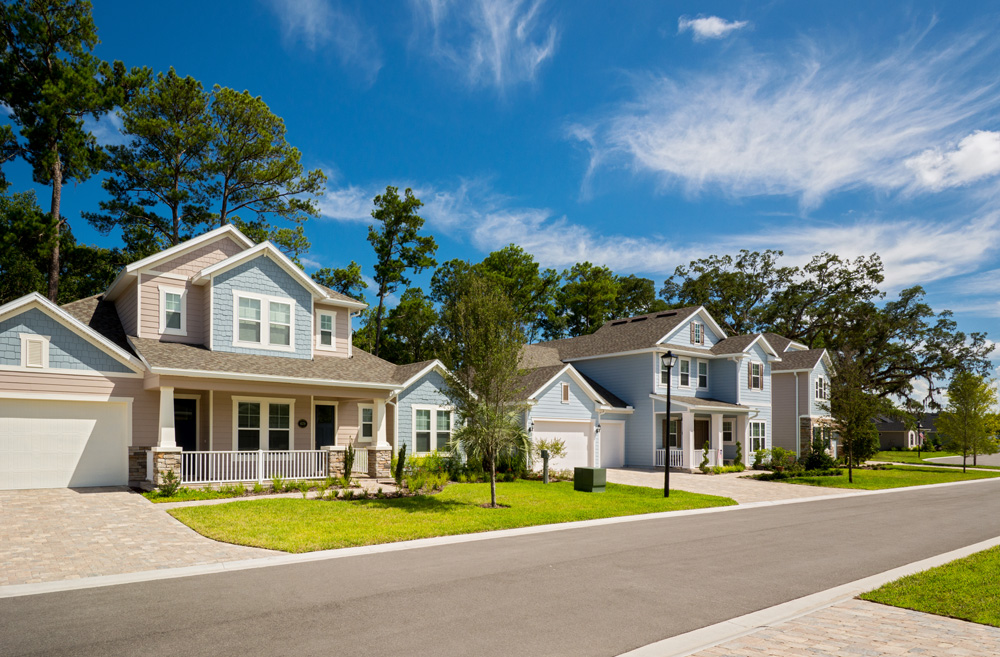 Pro: Moving a Difficult Lot
Often times, builders might have difficulty closing out a community with one straggling lot. This can be an opportunity to build a move-in ready spec at a compelling price.
Pro: Quick Delivery
Sometimes, just having a move-in ready home goes a long way in sealing the deal. There are a variety of reasons why one might need a new place to live "NOW" or "5 DAYS AGO"! Do you build in a town with a booming job market? These folks might be looking for a quick move-in! New job, new marital status (married, separated, divorced or widowed), perhaps a second home where the buyers know they can't or won't devote the time needed for a custom home.
Whatever the reason, a move-in-now house is incredibly appealing to a vast amount of home buyers. Savvy builders can, and often should capitalize on this sense of urgency. If someone is ready to buy and move-in today, you should be prepared!
Pro: Avoids the Custom-building Process
Buyers love the look and feel of a custom home, but some dread the process involved in building one. You know the drill; they make so many decisions they can't decide what to have for dinner for the next year. Or worse, they don't agree with what their spouse wants in the house, leading to arguments and hurt feelings. I'm even told that the process can reveal a shaky relationship leading to – two buyers looking for immediate occupancy because of a change in marital status.
PrO: The Builder is In Control
In many instances, a spec can save the home buyer from themselves. The reality is that many buyers look at a floor plan and not only can't determine if the room is big enough, but can't come close to determine if it will look or feel right. Don't let him know, but I'm married to a guy who struggles with how things will look and feel when finished. This is why I hear many custom home clients say they want it to look and feel "just like the model" – then proceed to request changes until the original design intent and ambiance of the model is all but erased.
Con: Missing the Mark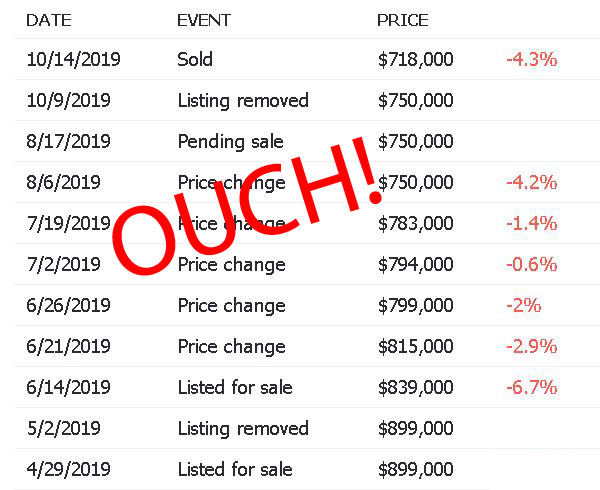 This is where the rubber meets the road and small fortunes can be lost! Ideally, a spec home sits on the market for a few days. Every once in a while, a builder strikes gold and the house is sold before it is finished. Unfortunately, there are instances where the house will sit on the market for months and only sells after multiple discounts and incentives. I might've struck a nerve with some of my readers familiar with that scenario. My apologies!
CON: GOING OVERBOARD WITH INTERIOR SPECIFICATIONS
Hey, it's easy to go over the top with the fixtures and finishes. Perhaps the biggest mistake I've observed is builders fill the house with their personal preferences, forgetting they are not the buyer. My suggestion is that if it can easily be replaced, stay on the lower side of the expense scale. Carpet can easily be replaced with a variety of hard surface flooring. Same idea with appliances. Consider the middle of the road brands like GE or Whirlpool and save Thermador and Subzero for your high-end custom homes. But some things can't easily be replaced: windows, doors, exterior finishes, etc. Choose wisely!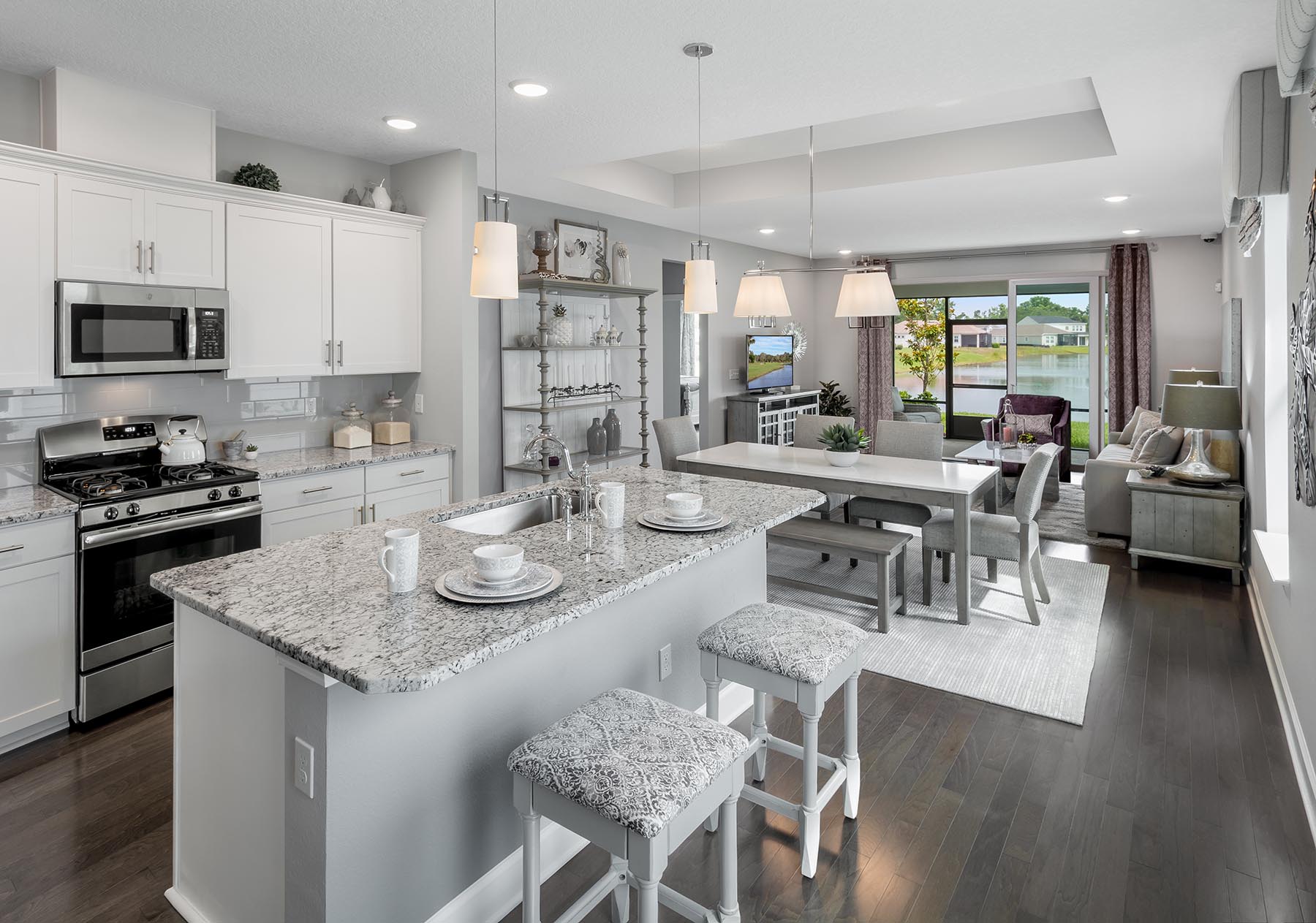 Spec the Model
If you've done a good job merchandising and showcasing your model, chances are buyers will want a version of it – perhaps without all the merchandising bells, whistles, built-ins, upgrades and furniture. This strategy has the advantage that your buyers can see how well the house furnishes and can hopefully visualize the placement of their furniture. This is also a great way to capitalize on the investment of the model.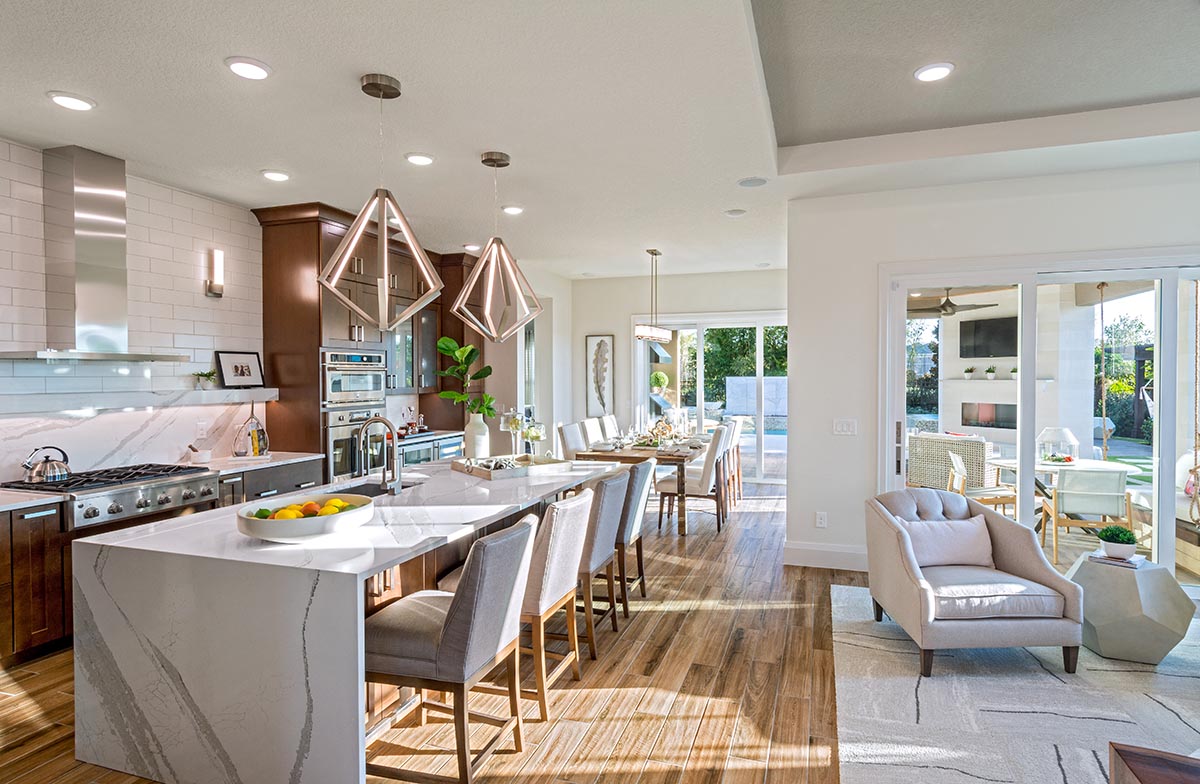 Don't over-build
Sometimes, buyers will love the look and feel of your model but simply can't afford it. Pay close attention to what buyers say they can and cannot afford and don't exceed that. Listen to your sales consultants and narrow in on buyers are seeking. How many bedrooms, baths and cars in the garage? How important is the tub in the master or would a giant shower fit the bill?
The role of color
This is a tricky one! Should you go completely builder beige on the outside and builder white inside? These are thought to be safe, non-offending colors, but often leave potential customers feeling underwhelmed. On the other hand, I wouldn't go crazy with red windows or crazy colored counter tops. There is a fine balance that varies with each market. By and large, when it comes to specs, keep the palette neutral; using beige, gray, or white. Adding an accent wall of color in a couple of rooms might be enough to spice up an unfurnished house. If it is the wrong color, it can easily be repainted. The front door is a great place to make a statement with a splash of color.
How does it furnish?
Back to the idea that many buyers can't visualize space, they may not understand how to furnish certain rooms in the house. While you could "furnish" every spec with old model furniture, you should also consider supplying a floor plan with furniture shown in each room. We show a king size bed in the master bedroom, two full size couches in the family room, a table for six in the café – you get the picture. This practice quickly reveals floor plan flaws before it's built, like no dresser wall in the secondary bedrooms, etc.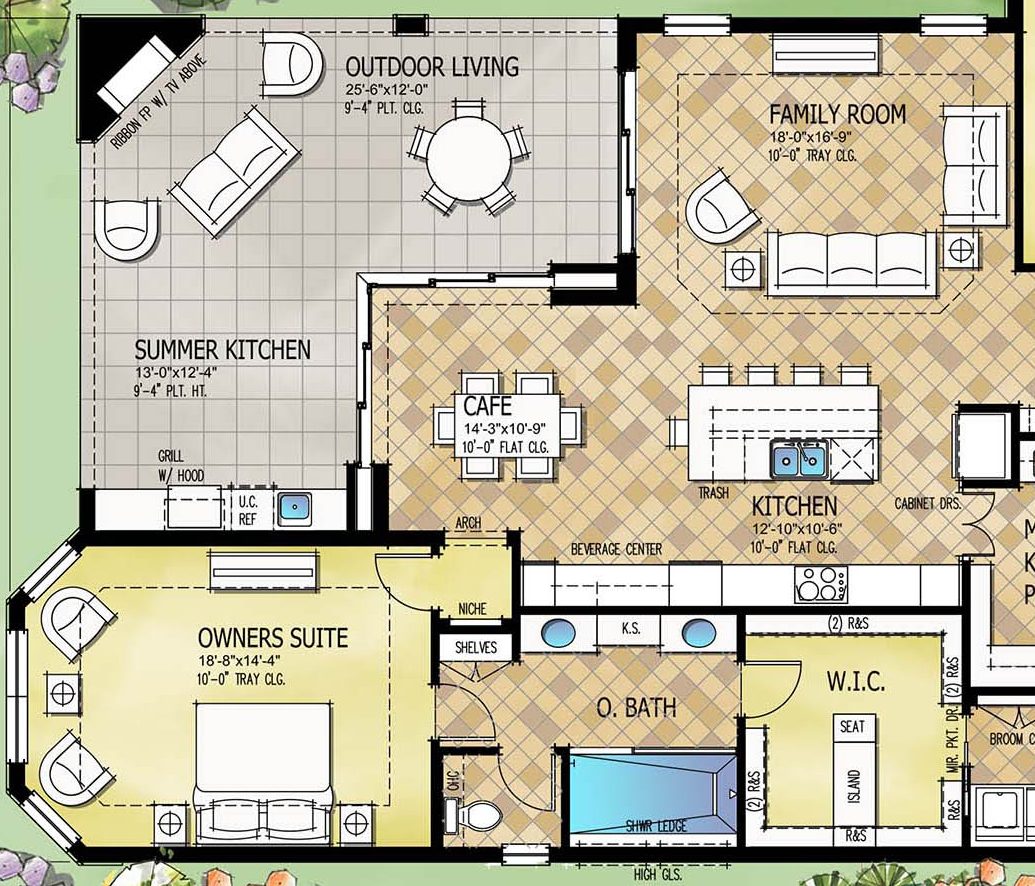 There is an art to designing and building successful spec homes. Done well, you have happy new homeowners and money in the bank. Done poorly, it's an expensive lesson. This is a special buyer, often pressed for time – you have the potential fulfill their housing needs without forcing them to "settle". Don't take this responsibility to lightly.
Categorized in: Housing Design Tips
This post was written by Housing Design Matters