A builder friend of ours had a work opportunity in a new state and was faced with having to sell their newly completed home, designed by HDM. While they were sad to leave, they must have been thrilled when they found out the house sold on its first day on the market. Talk about a home run!
The home stood out in a hot market, so let's go into some features that the family incorporated that might have helped seal the deal.
Modern Farmhouse Exterior
No detail was spared on the fresh Modern Farmhouse exterior; complete with black window frames and standing seam metal roof accents. The charming front porch with brick pavers and wood ceiling tugged at the heartstrings, without a doubt.
Parcel Delivery Vestibule
This family was one of the early adopters of our Parcel Delivery Vestibule, and it turned out beautiful! In an age where consumers order valuables and perishables shipped to their front door on a weekly basis, our homes needed to provide a place to keep them out of the elements and out of the eyes of potential porch pirates while we're away.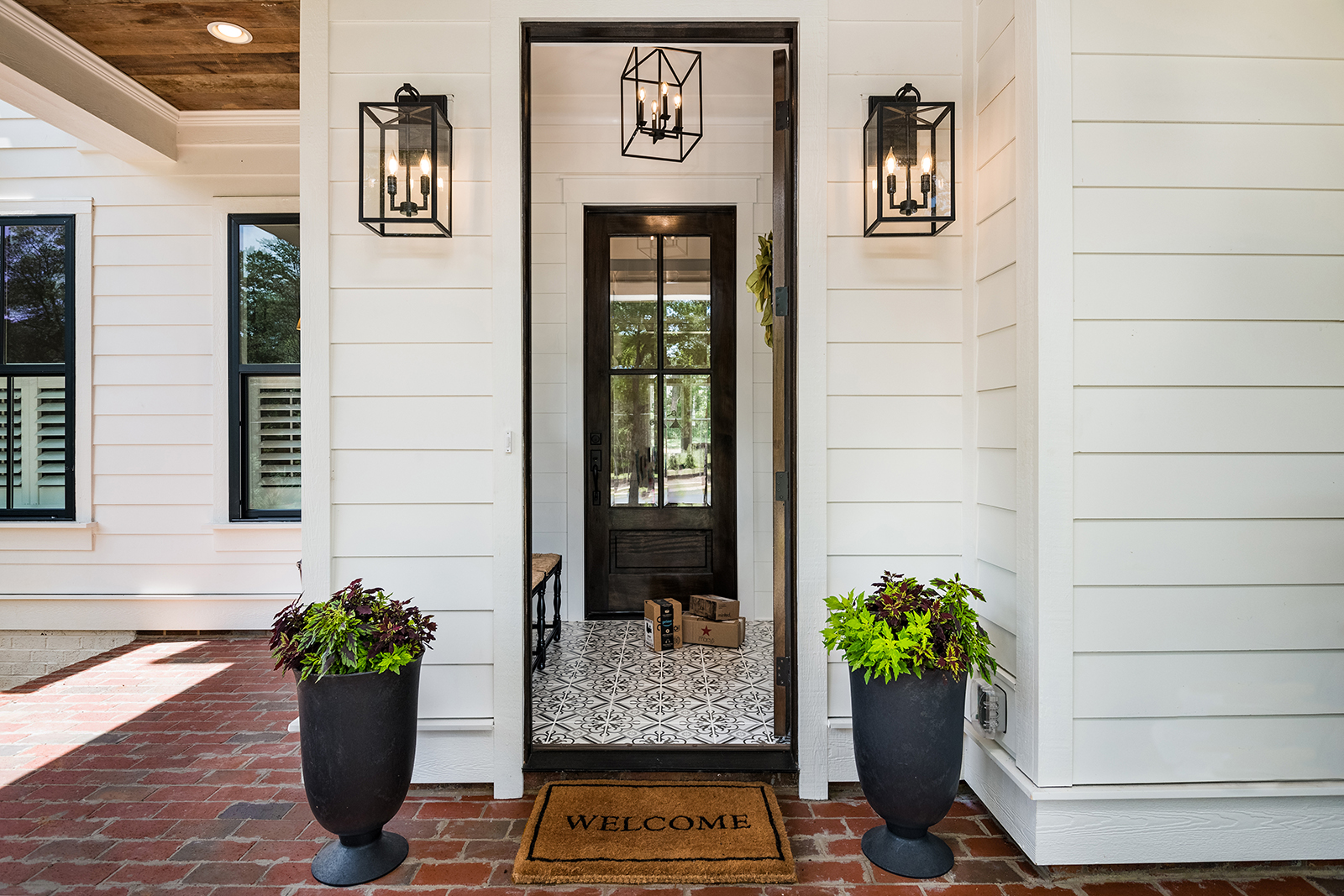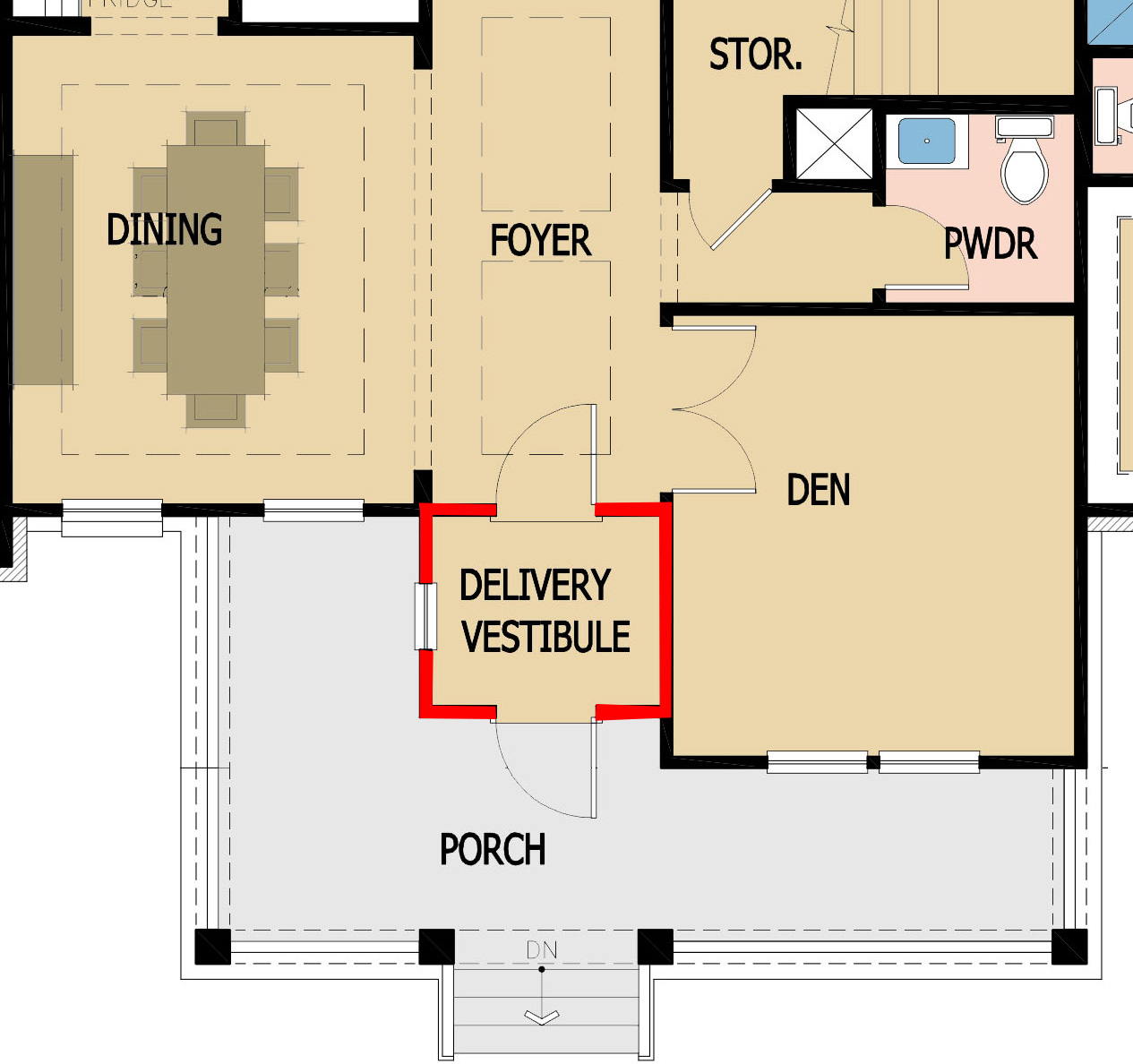 Welcome Home Valet
A charming and elegant transition space for the new homeowner to unburden themselves from the outside world before entering the home.
Dog-Friendly
The way to most home buyers' hearts is through their pet. In many cases, simple solutions make a big difference for our four-legged friends. Here, the welcome home space has a Dutch door, keeping the family pet contained when needed without feeling confined. There's a doggy door to the outside and a dog shower in the garage. Let's be honest, cleaning the dog is a messy ordeal, so the garage location is perfect for when the dog shakes off after their warm shower.
Killer Kitchen
The generous kitchen island allows seating for five. A large kitchen calls for a large pantry, and this house delivers! Additionally, a Messy Kitchen connects the kitchen and large formal dining room.
Outdoor Living
With its vaulted ceilings, stone fireplace, and comfortable furniture setup, it doesn't take much imagination to see yourself gathered around with family and friends year-round.
Spa-Like Bath
The master bath has his/her sinks, a vessel tub and oversized shower. A massive walk-in closet ensures that no one is lacking in clothing storage.
Second Floor Retreat
The second floor was designed with children and future grandchildren in mind with a bunk room and game room – complete with a beverage center where family members could grab a cup of coffee in the morning or end the day with a glass of wine.
Moving is almost always a stressful ordeal, but selling your existing home quickly certainly helps put the mind at ease! I love that this builder was open to new features designed to make life easier. Simple solutions, such as the Parcel Delivery Vestibule, ensured that their home stood out in a crowded market.
Categorized in: Daily Lifestyle Solutions
This post was written by Housing Design Matters