In our never-ending quest for a fresh-looking streetscape, let's take a trip back in time. Shingle style was popular in the 1880s and found in seaside resorts in New England. These "cottages" were where the well-off of the day would go to escape the heat of the summer in the big cities – before air conditioning, of course.
Who wouldn't want to live in a home that harks back to such a glamorous pastime? Shingle is a rambling, picturesque style that is friendly and approachable. The large verandas quietly beckon you to relax and take comfort. With the growing popularity of "pedestrian friendly" front porches, outdoor living and entertainment, it's little wonder that Shingle style has once again captured the hearts of today's home buyers. Unlike other nostalgic styles, Shingle Style is less formal and welcomes asymmetry.
Exterior Cladding
Can you guess what material dominates Shingle style? Shingles of course! From foundation to roof line, accented with large braces and brackets and lots of windows. One very distinguishing feature was they didn't use corner boards. According to House Styles in America*, the real purpose of the uniformed cladding was "to unify and meld the irregular shapes into an almost seamless mass that is varied, yet unified; orderly yet free."
Admittedly, not using corner boards today isn't always practical, so don't feel obligated to hold yourselves to it.
Masonry
The houses from the 1880s were always set on heavy masonry foundations. These foundations were typically stone, but could easily be brick. Of course, if the site over looking the ocean was sloped, the stone could cover an entire floor.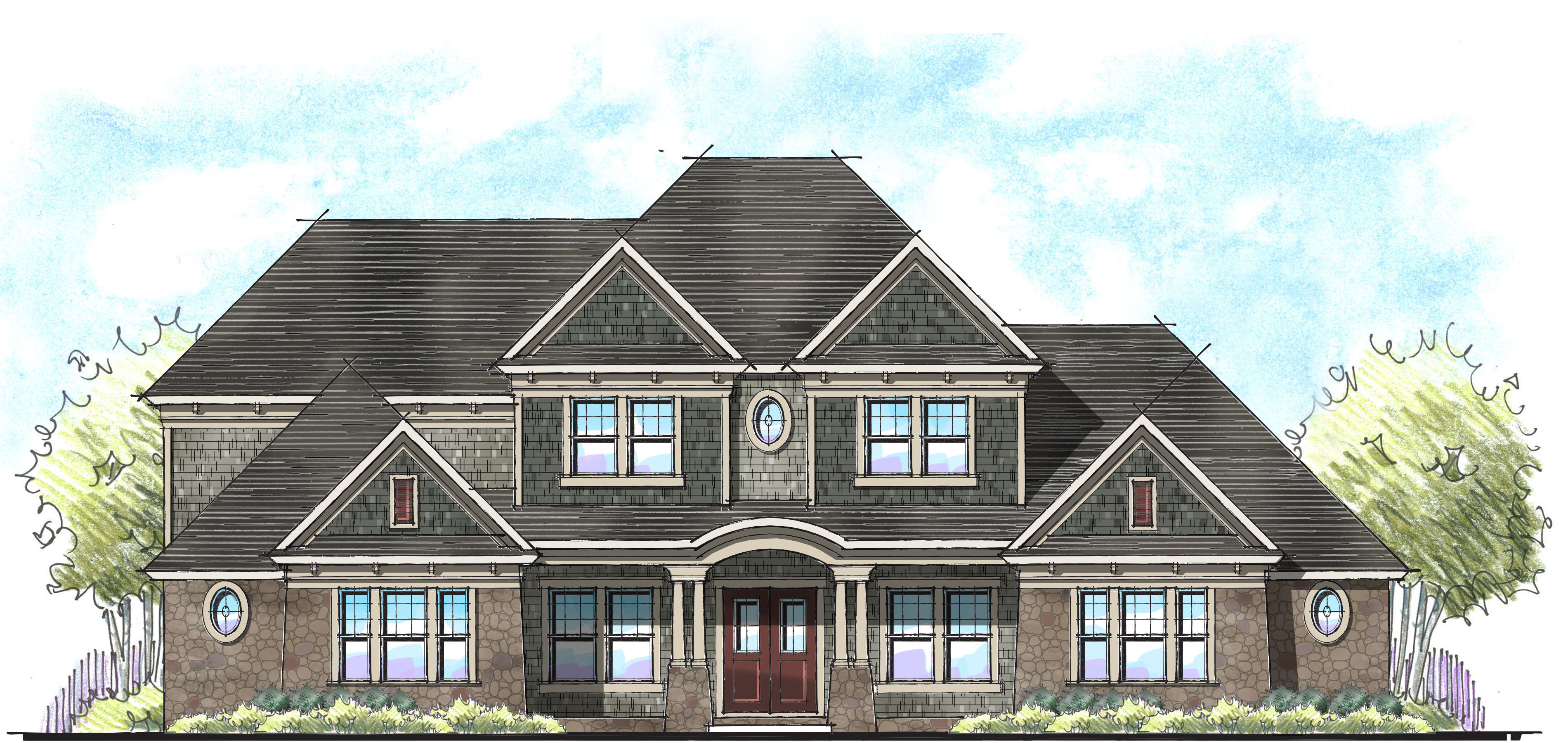 Roof Forms
Roofs can be any of the following: hipped, gabled or gambrel, singular or any combination of the above. Don't be surprised to see an occasional swoopy roof or even a rounded turret. The roofs may be punctuated with dormers – hipped, gabled or shed. Remember, this is an informal, rambling, carefree style.
Colors
The original houses were mostly unpainted, with the shingles left to fade to a soft, weathered gray. Doing so today would mean lots of maintenance and inevitable wood rot, so stained or painted synthetic shingles are popular today. Colors can be warm or cool gray ranging to warm wood "pre-weathered" tones.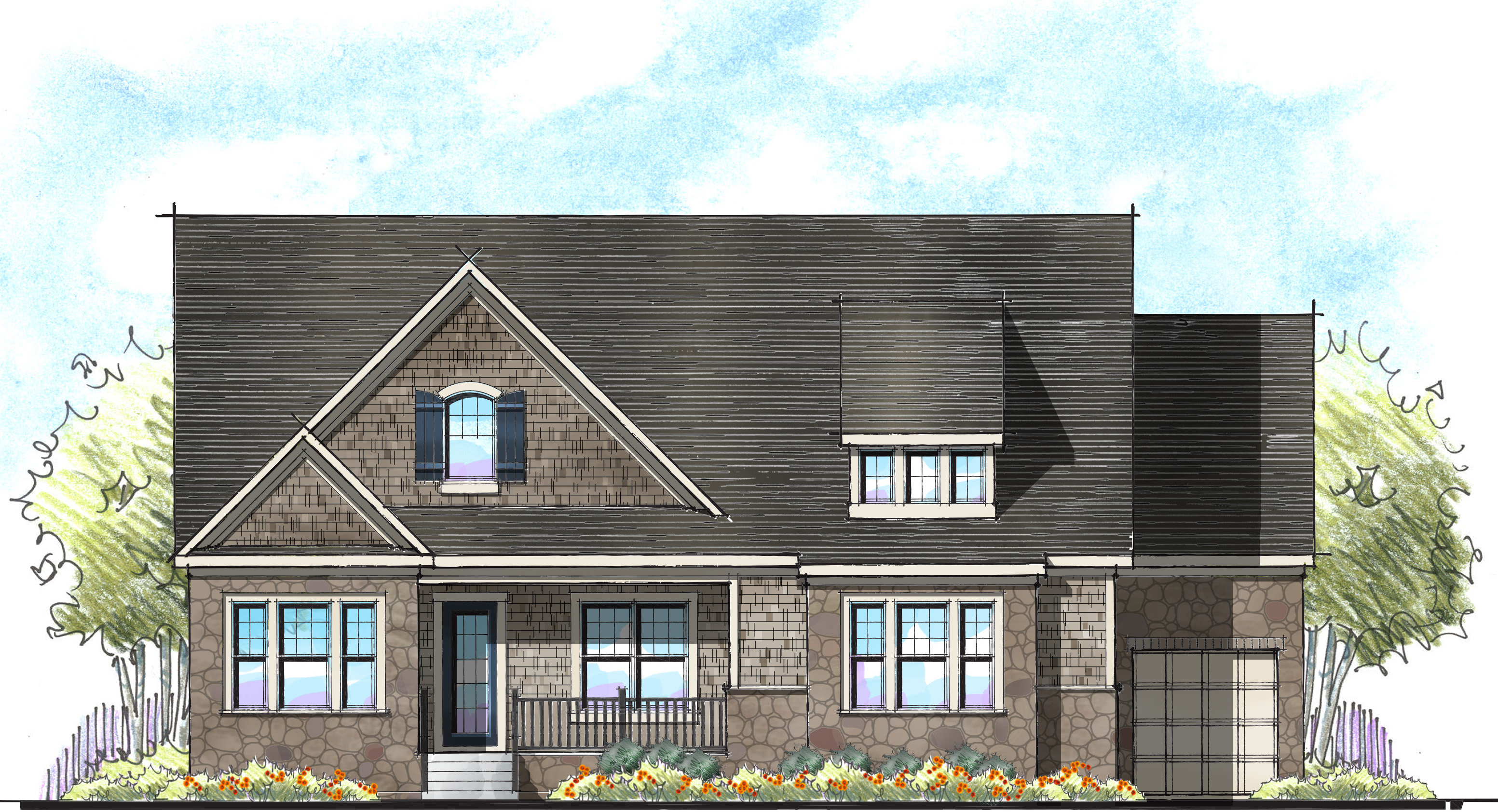 I've waxed on about my love of asymmetry in the past, so it's no surprise that I love this style. I love its careful nature which pairs so well with our casual lifestyle living found inside the home. I especially love the way it punctuates and enlivens a streetscape. Imagine a street full of nostalgic styles, a sexy French Country in brick and stone, an elegant brick Georgian, then BAM! Here's this shingle and stone house with crazy roof forms bringing the life of the party, and yet fitting right in. This kind of streetscape diversity will prevent buyers from saying "this looks like a cookie cutter neighborhood."
*House styles in America, the Old House Journal Guide to The Architecture of The American Homes. By James C Massey and Shirley Maxwell.
Categorized in: Exterior Styles
This post was written by Housing Design Matters