Those two things don't seem to be related. But it is Sunday morning and we just served pancakes to my son's six friends who were visiting for the weekend. (Yes, I waited until Sunday start this blog)
The pancake recipe has been in my family since 1975 and was the result of the oil embargo. Gas was so expensive at the time that many could not afford to feed meat to their families. As a result, our church, (named after St. George the dragon slayer) put out a cookbook called the Dragon's Egg that was filled with protein-rich recipes using eggs instead of meat. These pancakes are unusual in that they have more eggs than they do flour, thus were higher in protein. 45 years later, a recipe that came as the result of a crisis has stuck with us.
"What things will continue to be a new way of life as the result of the pandemic?" I asked my informal focus group of millennials. Let's first start with things they are doing differently now, which of those things will they continuing doing, and what we've seen at Housing Design Matters.
Working from home
Online shopping
Gardening
Cooking
Exercising at home
Block Parties
Working from Home
Most said they will continue this trend. One member even said his company was so successful with its employees working remotely that they were looking into smaller office space. They all had makeshift home offices, but a real work-from-home-office has moved its way onto their "must have list" for their next home. At Housing Design Matters, we have definitely seen an uptick in the home office. One of our builders insists that every new home should include a pocket office.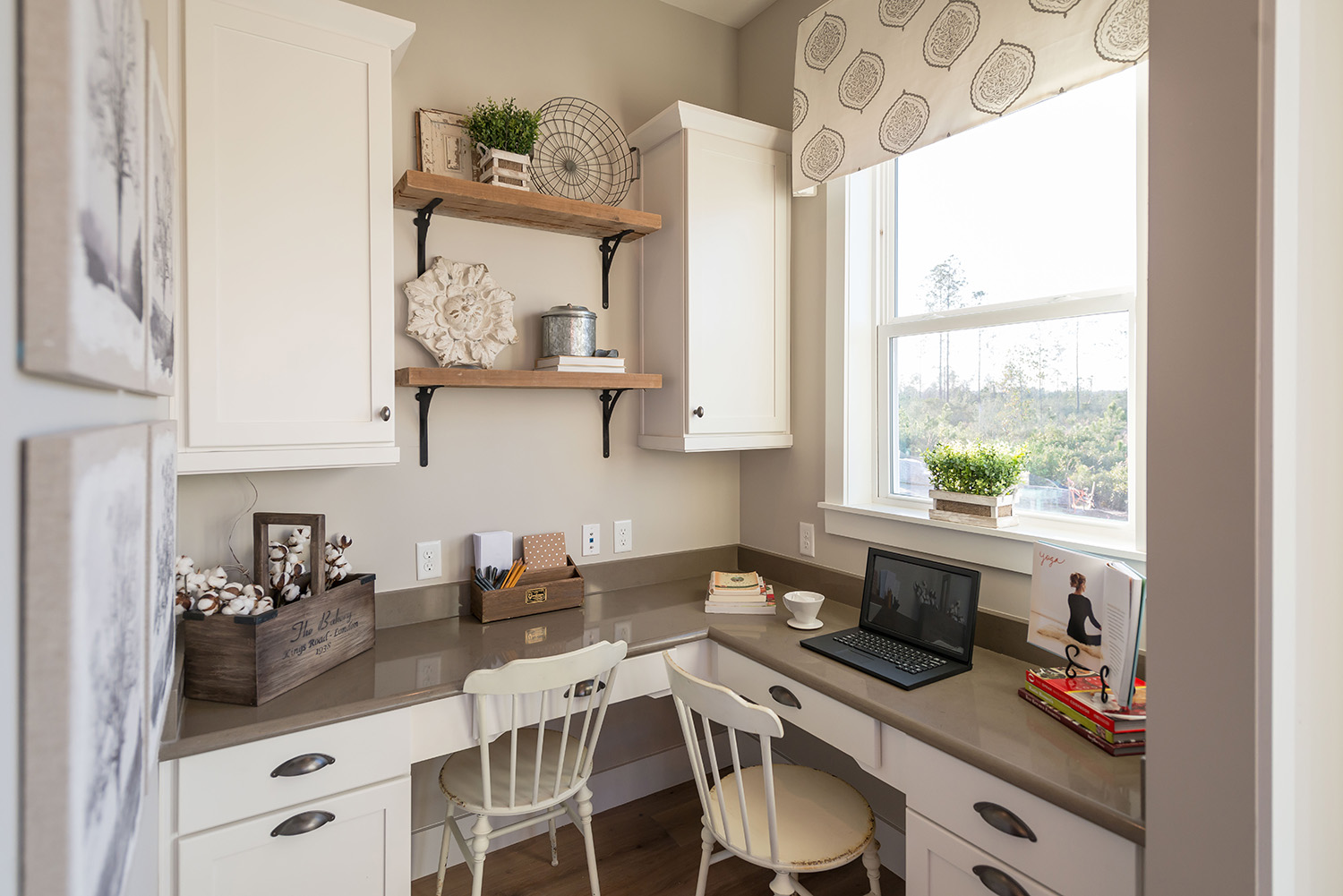 Online shopping
The group was split on this one. The guys said they had increased their online shopping and really didn't see the need to go to the shopping mall ever again. When I commented I still couldn't find my favorite cleaner in the grocery store, they said "I bet Amazon has it." Another of Housing Design Matters' builders is hoping that offering the Parcel Delivery Vestibule in all his houses will be his competitive edge for success.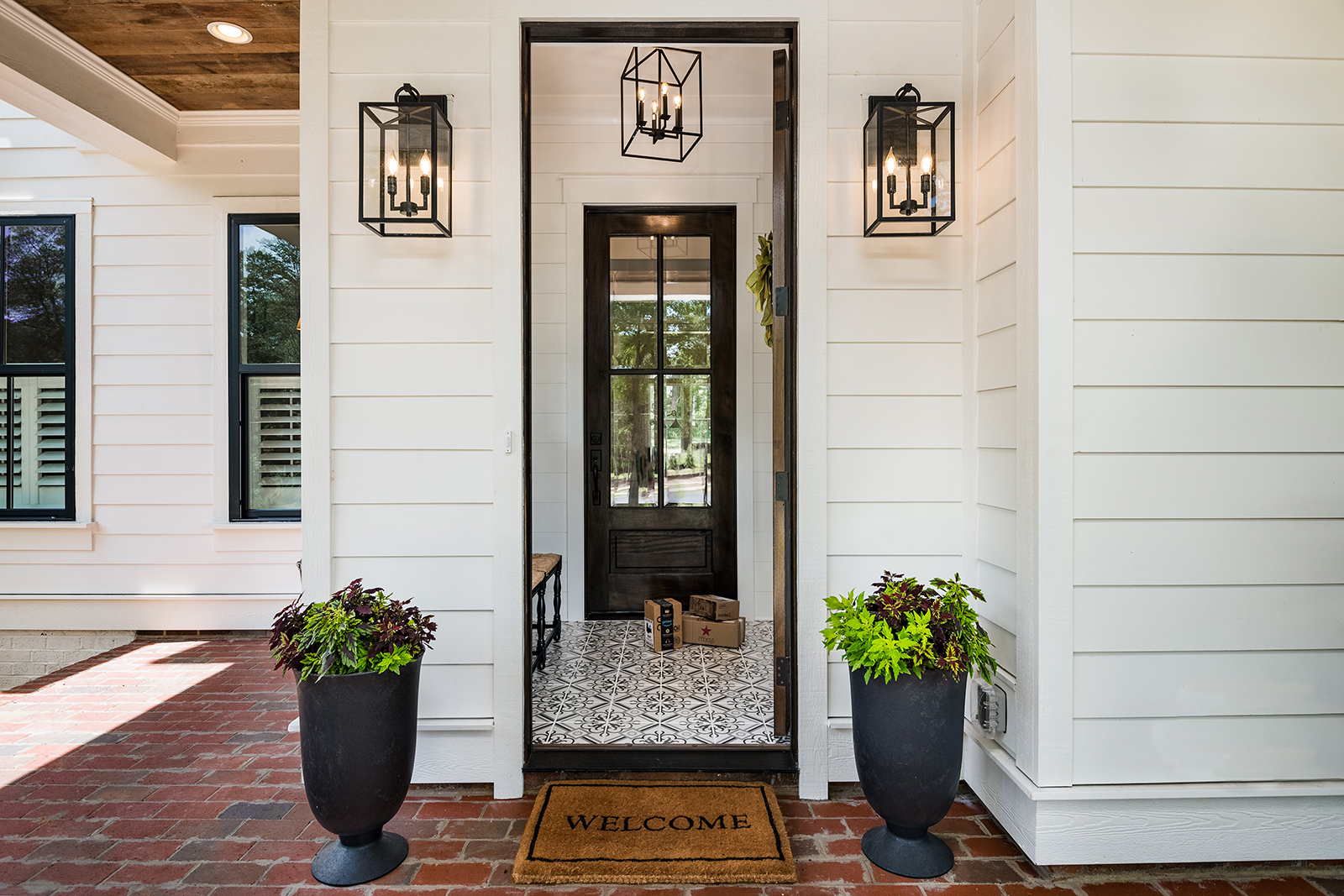 The girls had a different opinion. They said they couldn't wait to shop in person. They wanted to feel the fabric, evaluate the color in person, or try on clothes to see it they fit or were flattering.
Gardening
Whether growing vegetables or just beautifying their yards, many agreed this has become a newfound interest. They all insisted they would continue this new hobby into the future. With this group, everyone had a yard and couldn't imagine living without it. Two own their houses and were grateful for the private outdoor space. One was renting a townhouse with a private yard and said a large apartment building was completely out of the question.
At Housing Design Matters, we've noticed a greater emphasis on this desire for private outdoor space, even in rental housing. We currently have several rental single family and townhome projects seen as an alternative to large scale, elevator-served buildings.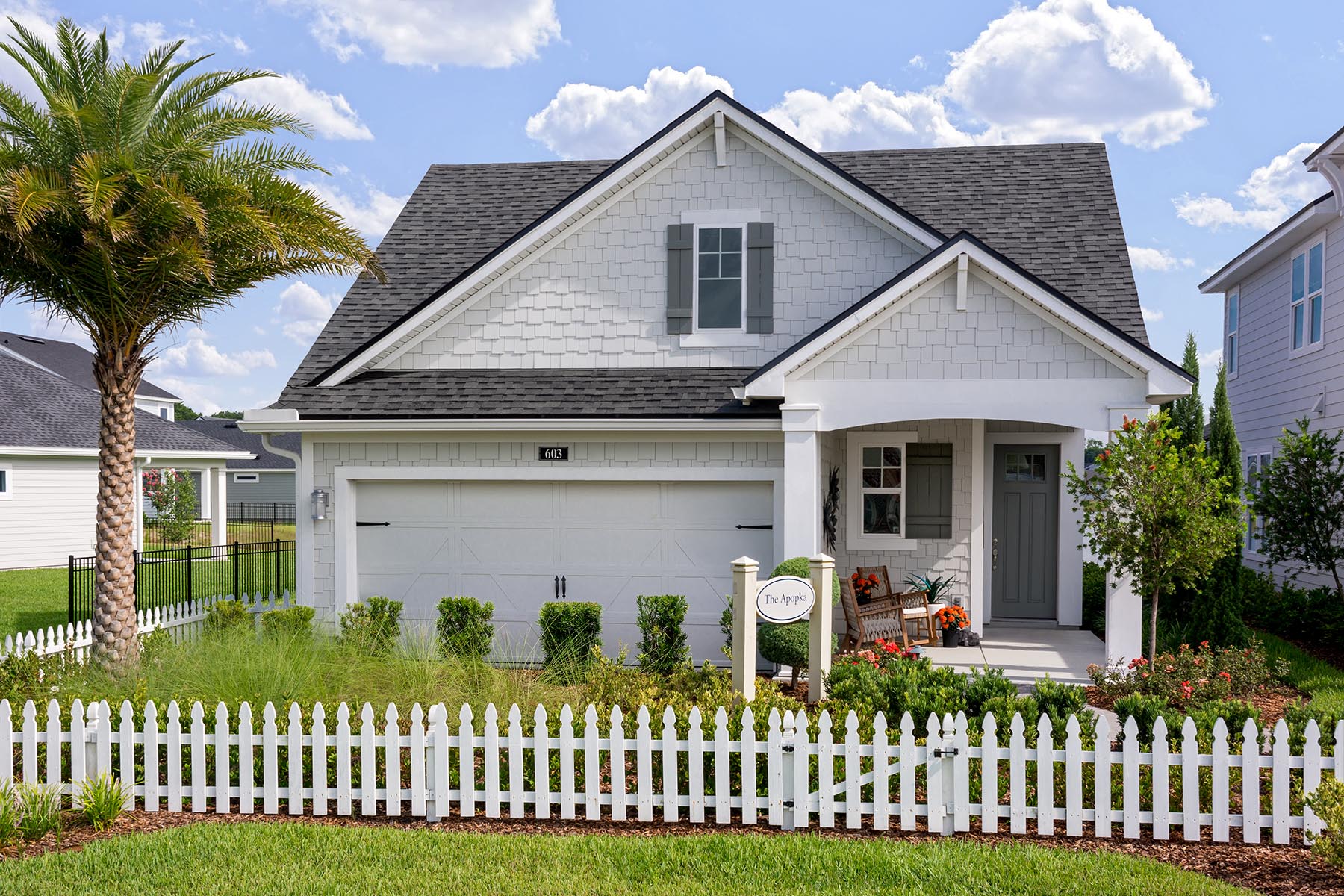 Cooking
Whether it was out of necessity, boredom, or both, everyone said they were cooking more, trying new recipes, baking and experimenting with cooking. One couple learned to skip the lines and mask wearing at the grocery stores and go to docks in Charleston to buy fresh-off-the-boat shrimp. They showed up with their Yeti coolers filled with fresh shrimp for a low country shrimp boil this weekend. Yum!
While enjoying their shrimp, we heard stories about their next house had to have a bigger, better kitchen, craved a walk-in pantry and cheered the idea of two refrigerators in their next kitchen.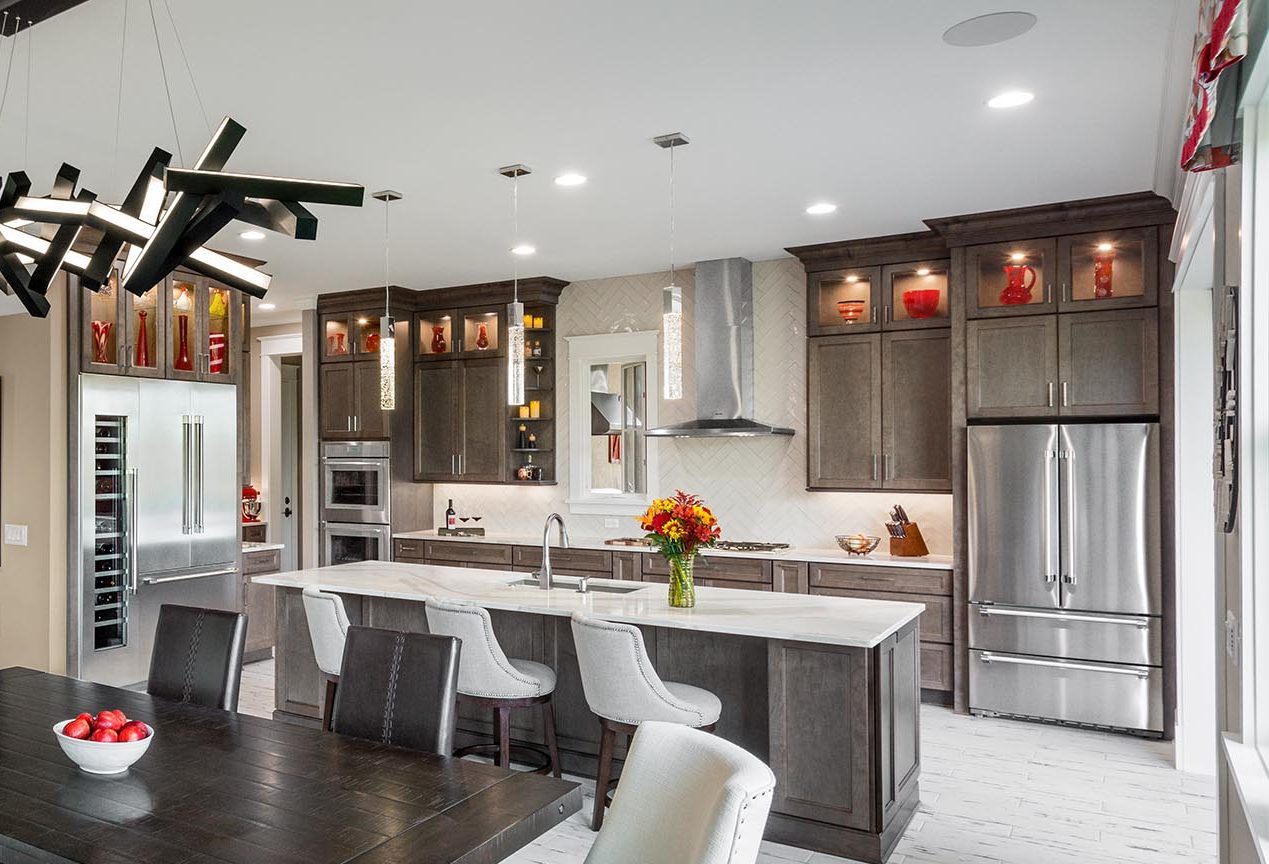 In kitchens, we used to only see wall ovens and cook-tops offered in houses starting at 2500 sq. ft. Now we're seeing it starting at 1900 sq. ft. and even in their "value" line of houses. Walk in pantries are a must, especially ones large enough to hold a second refrigerator.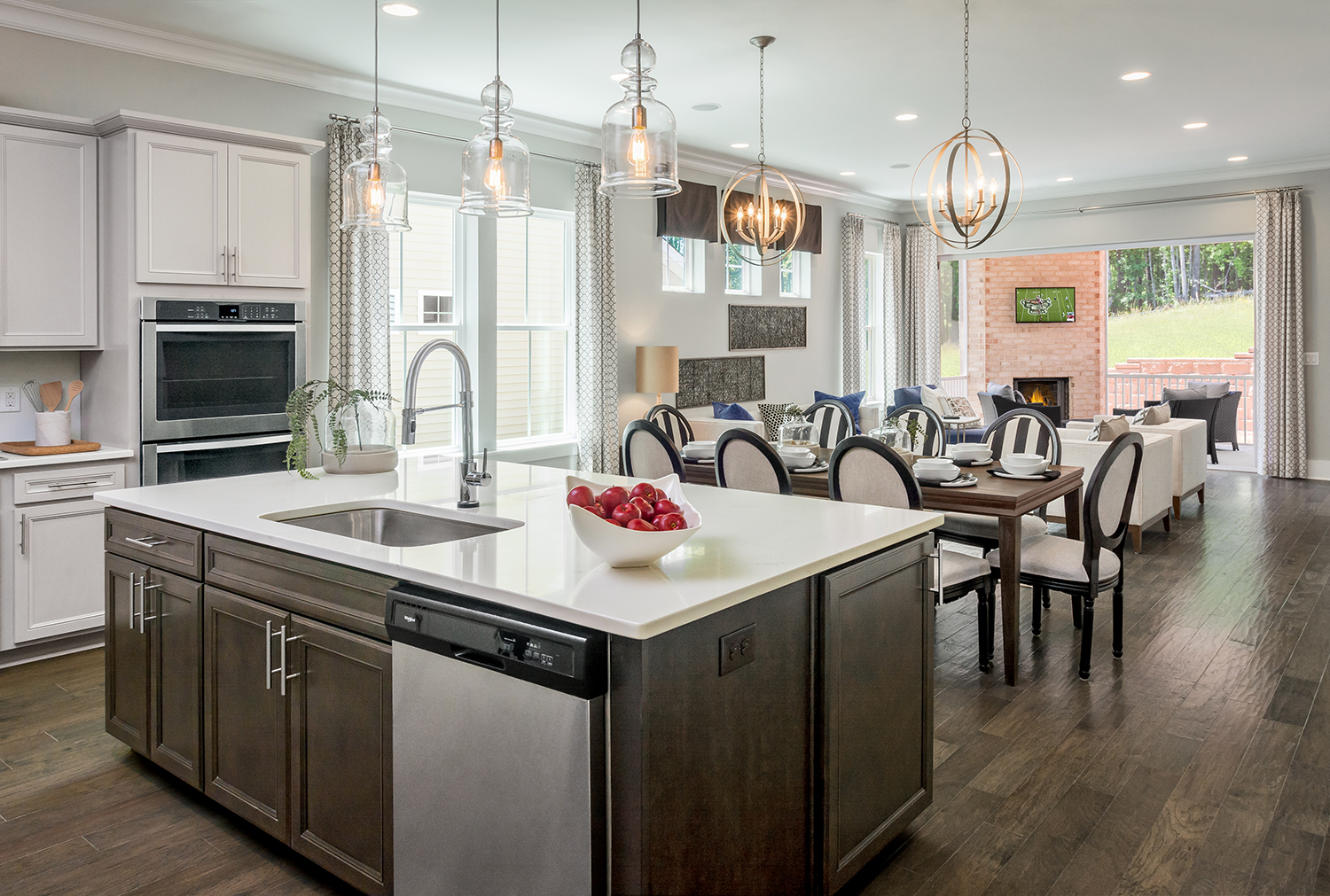 Exercise
This was a very fitness-oriented group. One gal was a regular at her gym – visiting five and six days a week for an hour or more each. After a little research, she discovered that interval training using exercises using just her own body weight was just as effective in less time. She said she won't go back to the gym but find new ways to use the membership money saved. Another gal said she continued her yoga with Zoom yoga classes but admitted she missed the socialization that came with in-person classes. The guys had home gym equipment on their wish list and a dedicated exercise room along with it. Perhaps a future Peloton – when they could afford it.
One of our builders who builds 1st and 2nd time move up homes is all over the home gym and Peloton rooms and offers home gym options in many of their new homes.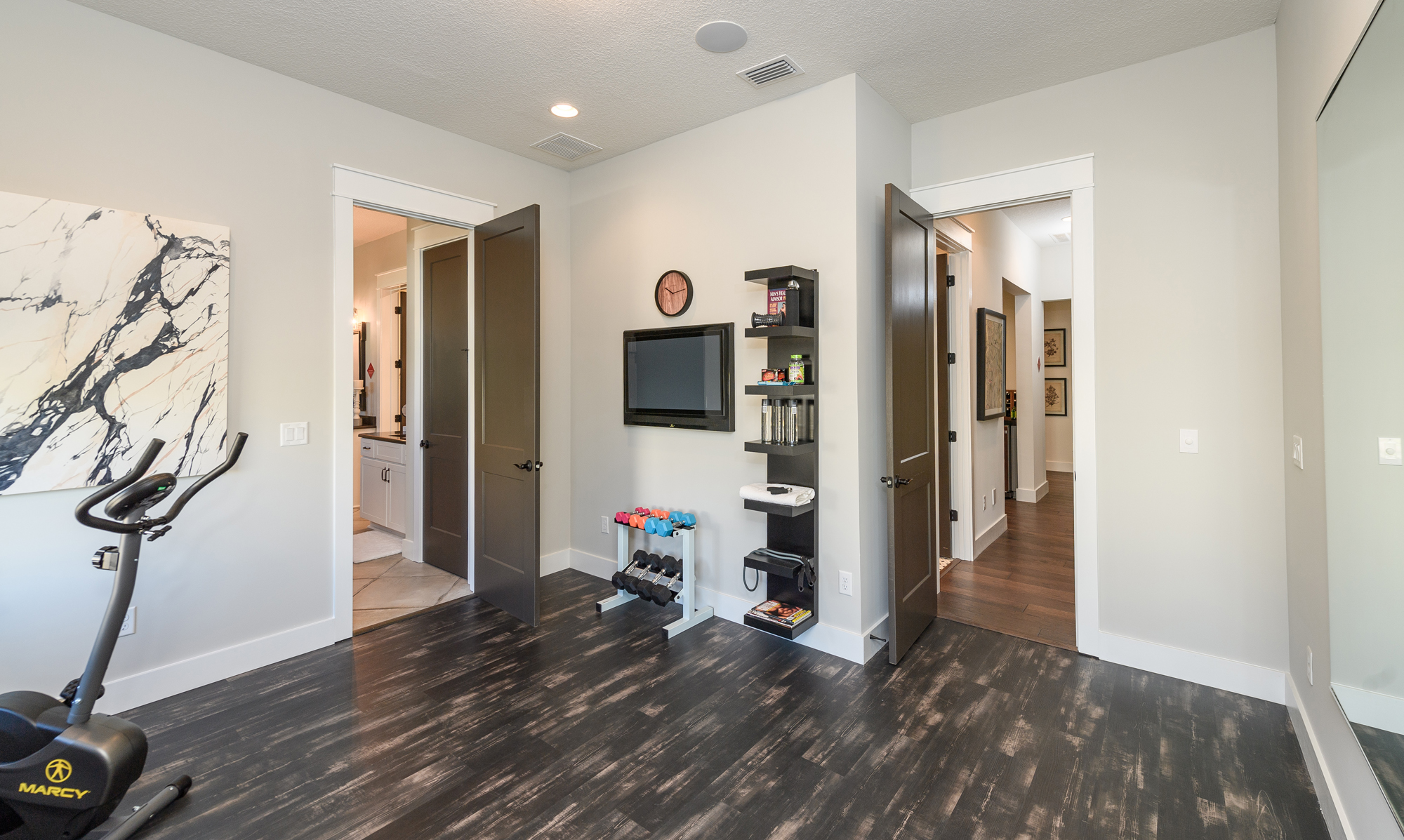 Kevin, our own in-house millennial, converted his formal dining room into a make-shift home gym a few years ago. Comes in handy when the gyms are shut down and fitness equipment sells out overnight.
Block Parties
One couple shared that their neighborhood has taken to the streets with Friday night and weekend block parties. Since everyone was at home, they got to meet and get to know their neighbors. Of course, these block parties included games, grilling and adult beverages – with no worries of drinking and driving. They admitted new friendships had been created and would survive with or without block parties in the future.
We have one 55+ clubhouse that has adopted the "block party" phenomena with more outdoor than indoor spaces. There is a large covered outdoor pavilion with multiple TV, a large grill, and an over-sized gathering island. We skipped the cabinets below the island in favor of a place to house the Yeti coolers. Outdoor activities being considered are corn hole, bocce ball, pickle ball, a putting green and large lawn for yoga.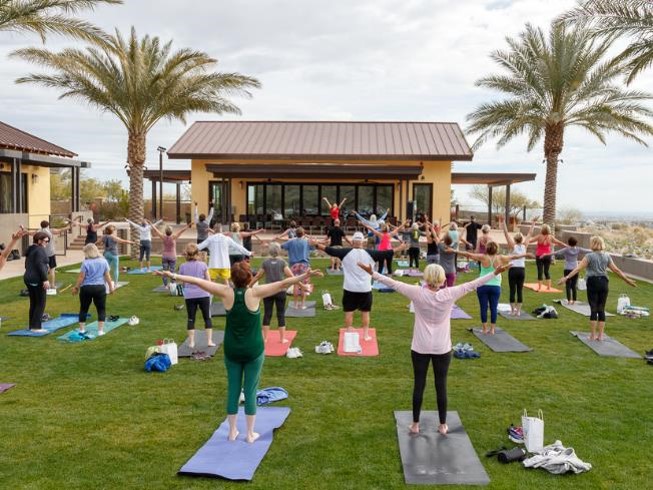 Have you noticed/adopted any new trends or hobbies over the past few months? Do you see these sticking with us in the future? I'd love to hear your thoughts!
Categorized in: Housing in the Pandemic
This post was written by Housing Design Matters