The current Pandemic has brought forth many challenges to Americans – one of which is cabin fever.  As so many are working and schooling from home, the walls are beginning to close in on us! I'm fortunate that my birds have all flown the nest, so I don't have to manage home schooling and running a business. For those rock stars that do, I feel for you!
I am also fortunate to live in a single-family home with great access to outdoor living. Of course, outdoor living has been a huge focus for architects over the past few years as a must-have to win over a home buyer. But over the past six- or seven-weeks, it has become even more of a necessity for our sanity.
All the way back in March, we talked about the changes the pandemic will likely have on our built environment. I failed to mention outdoor living as one of the many things that might be changing based upon our new perspective on our housing.
I want to keep things light this week by sharing a very special project we did recently where outdoor living was a major focus. Located in upstate South Carolina, this project had the kitchen sink of  outdoor living thrown into it.
It starts with the covered front porch complete with a porch with and rocking chairs where the owners would sit when their friends or family were on their way.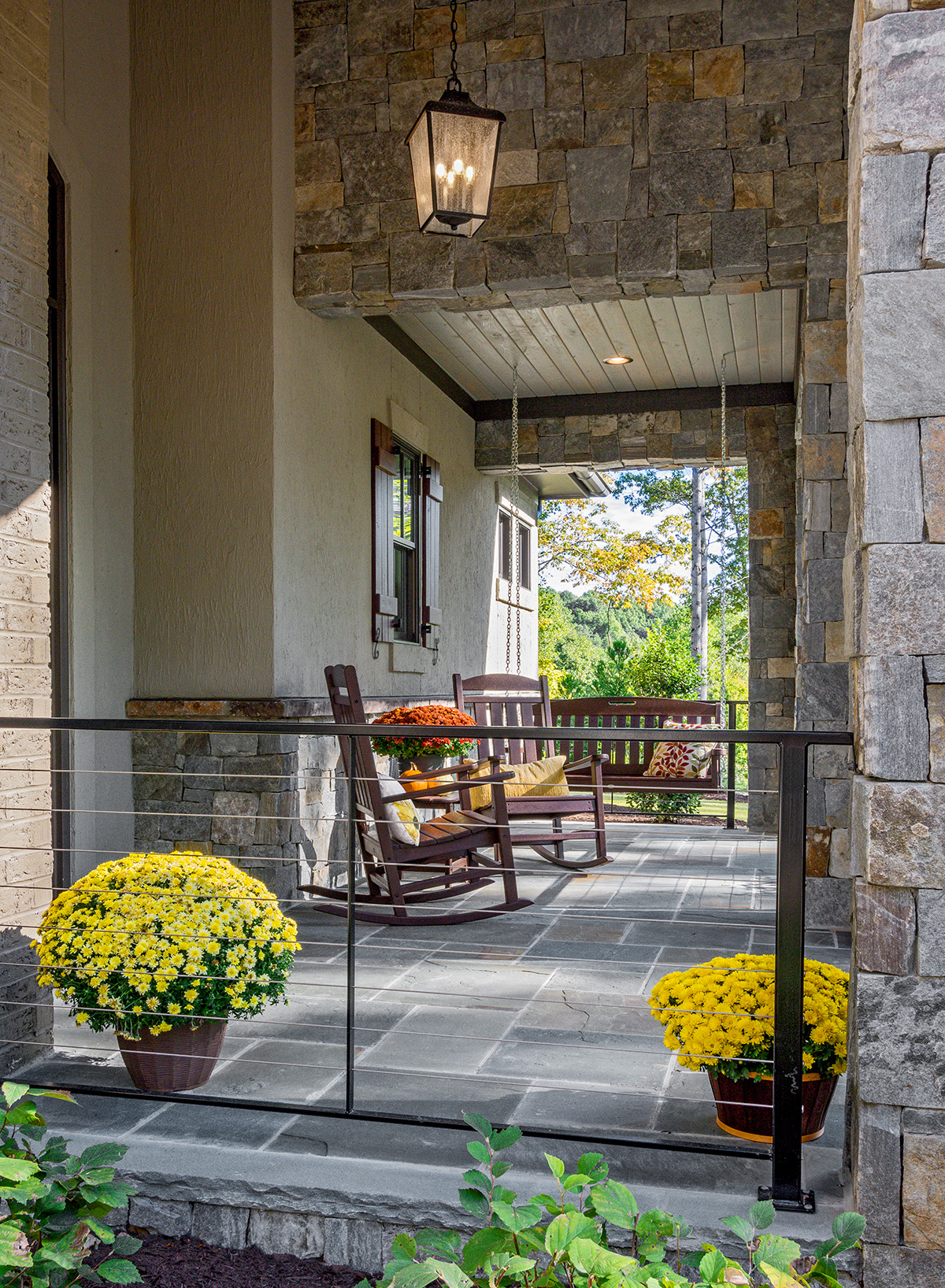 Moving to the back of the home, the kitchen features pocketing sliding glass door that opens to an extensive covered and screened outdoor living complete with three functions, dining, cooking and lounging. The lounging area includes fireplace and TV.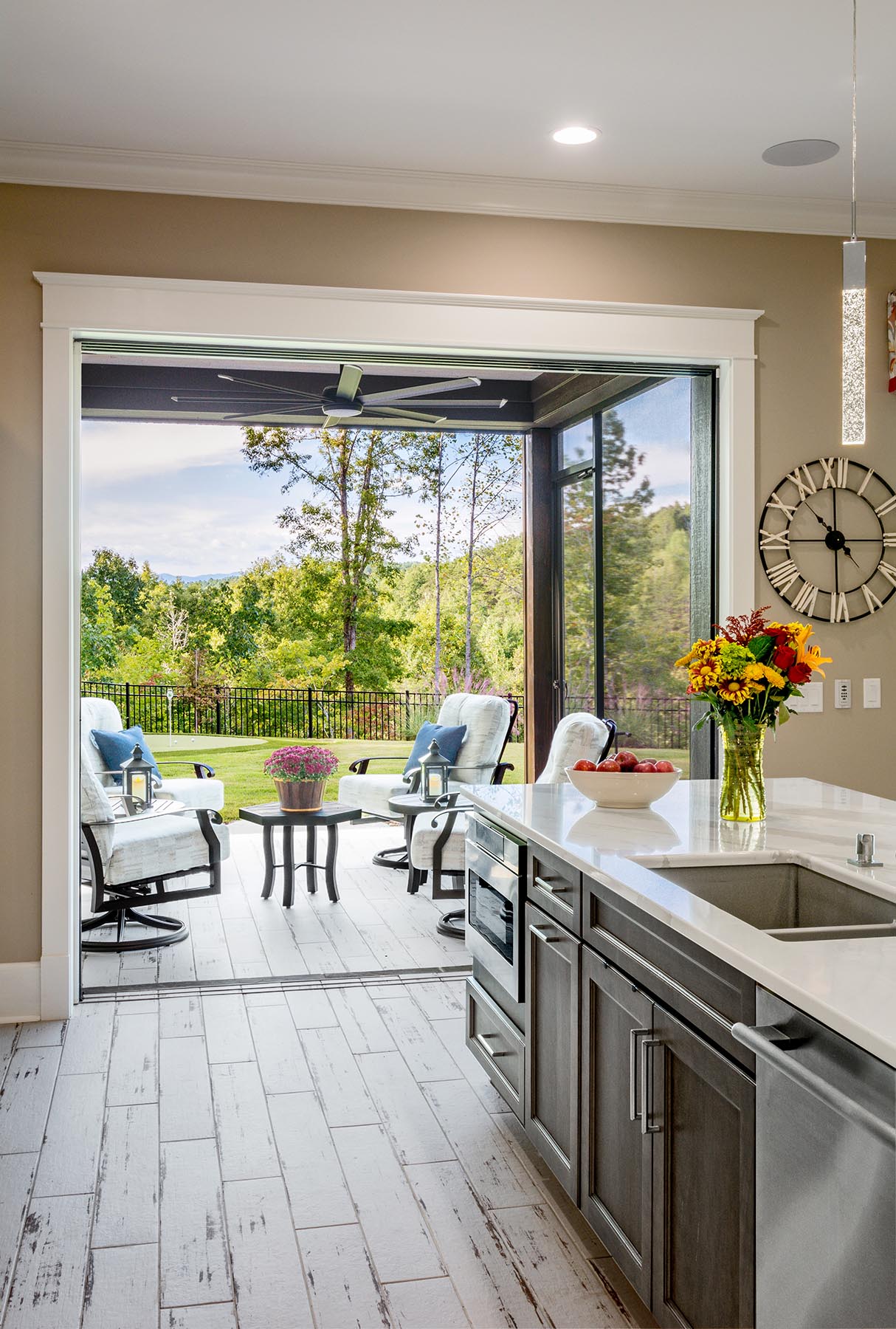 When the weather is nice, the screen retracts and the outdoor living now includes outdoor gaming with a putting green and croquet course – complete with the sounds of the adjacent waterfall. If you look closely, you might even see the outdoor speakers and low voltage lighting to complete the sensory experience for both day and night.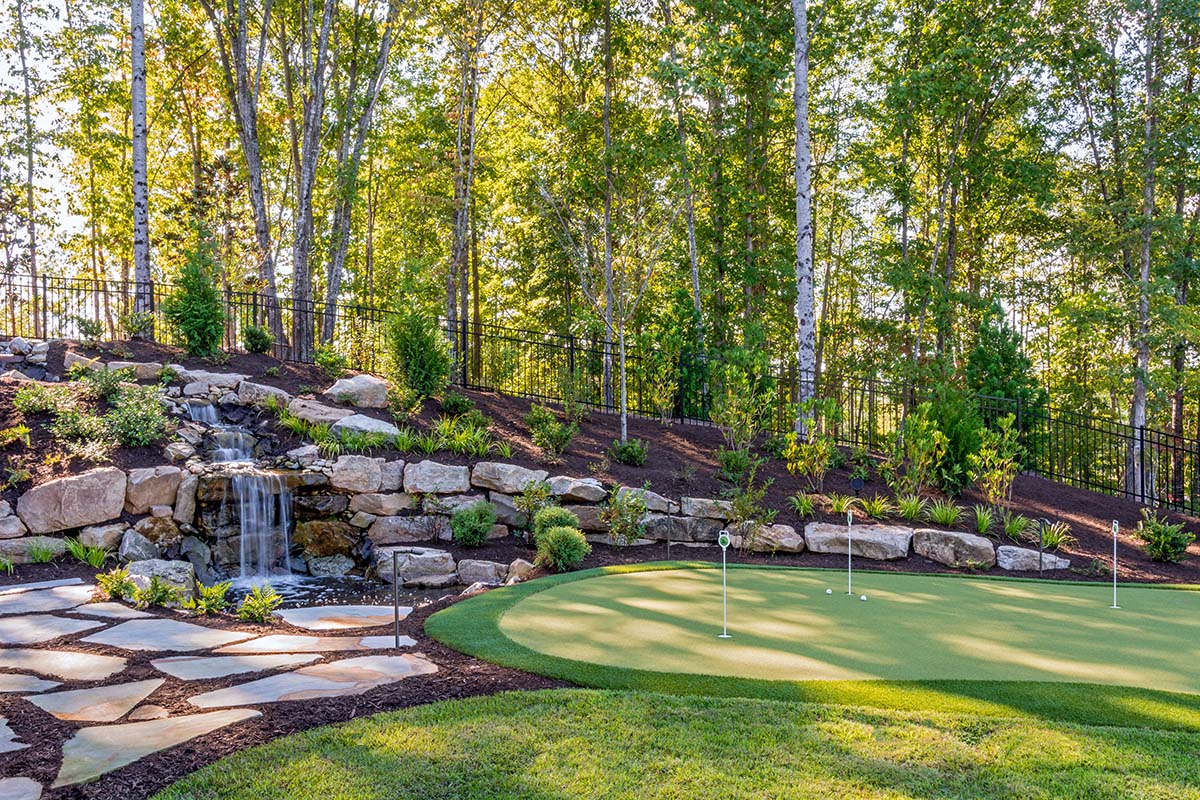 Moving to the second floor, the outdoor living is both covered and uncovered with views to the blue ridge mountains and spectacular sunsets. Great spot for morning coffee as well!
Last but not least is the fire-pit, because what family gathering would be complete without roasting marshmallows?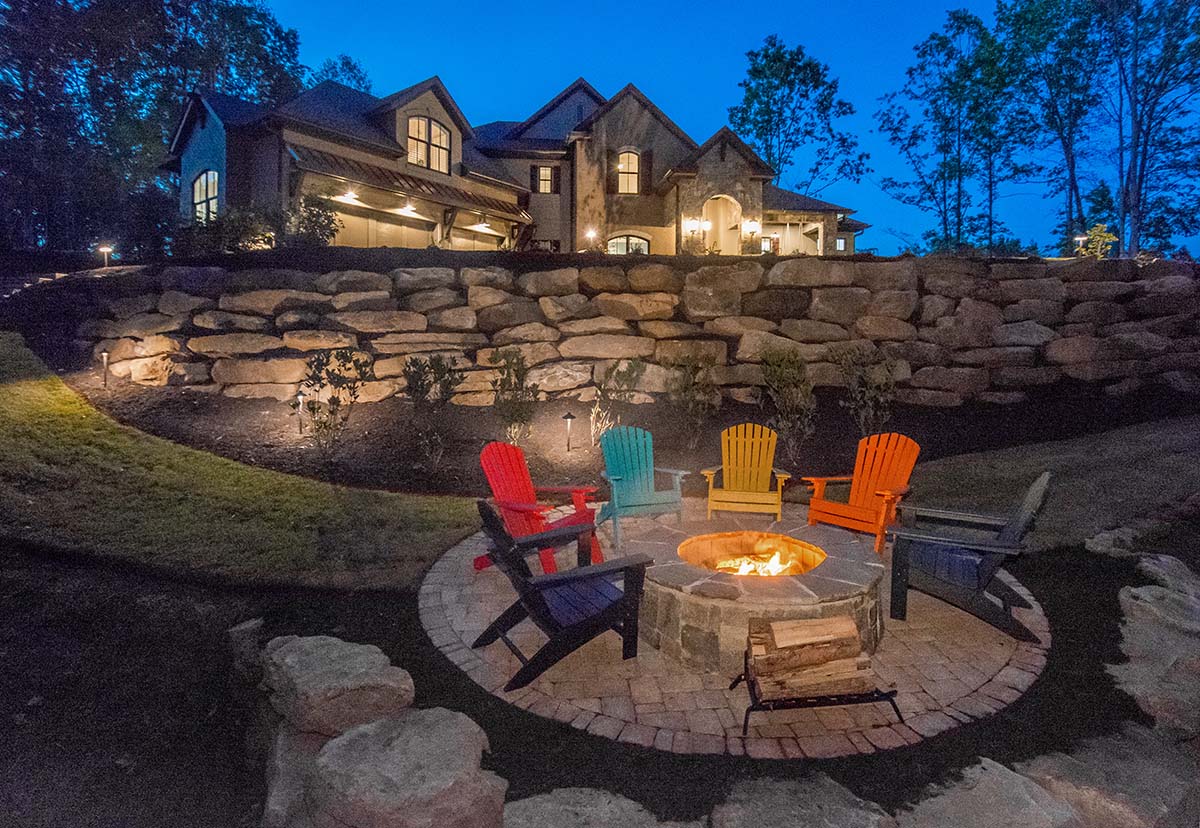 Housing has come a long way from the 10' by 12' patio off the back of the house. I hope these examples will inspire everyone to think differently about outdoor living and create many different outdoor living experiences.
Do you have a favorite outdoor living space or feature? Is it a large deck in the mountains? A hot tub overlooking the water? A garden in your favorite city? I'd love to see them! I hope everyone can get outside to enjoy spring.
Categorized in: Housing in the Pandemic, Outdoor Living
This post was written by Housing Design Matters