The trend in bathroom design today favors a large walk-in shower over the garden tub/small shower combination. The same holds true for the 55+ market. Many conclude that the reason these buyers are skipping the tub is their fear of falling or difficulty getting in and out. This certainly plays a role, but I've found that these experienced buyers have also figured out that they don't actually use the tub. Why waste valuable space with one when we consider the alternative?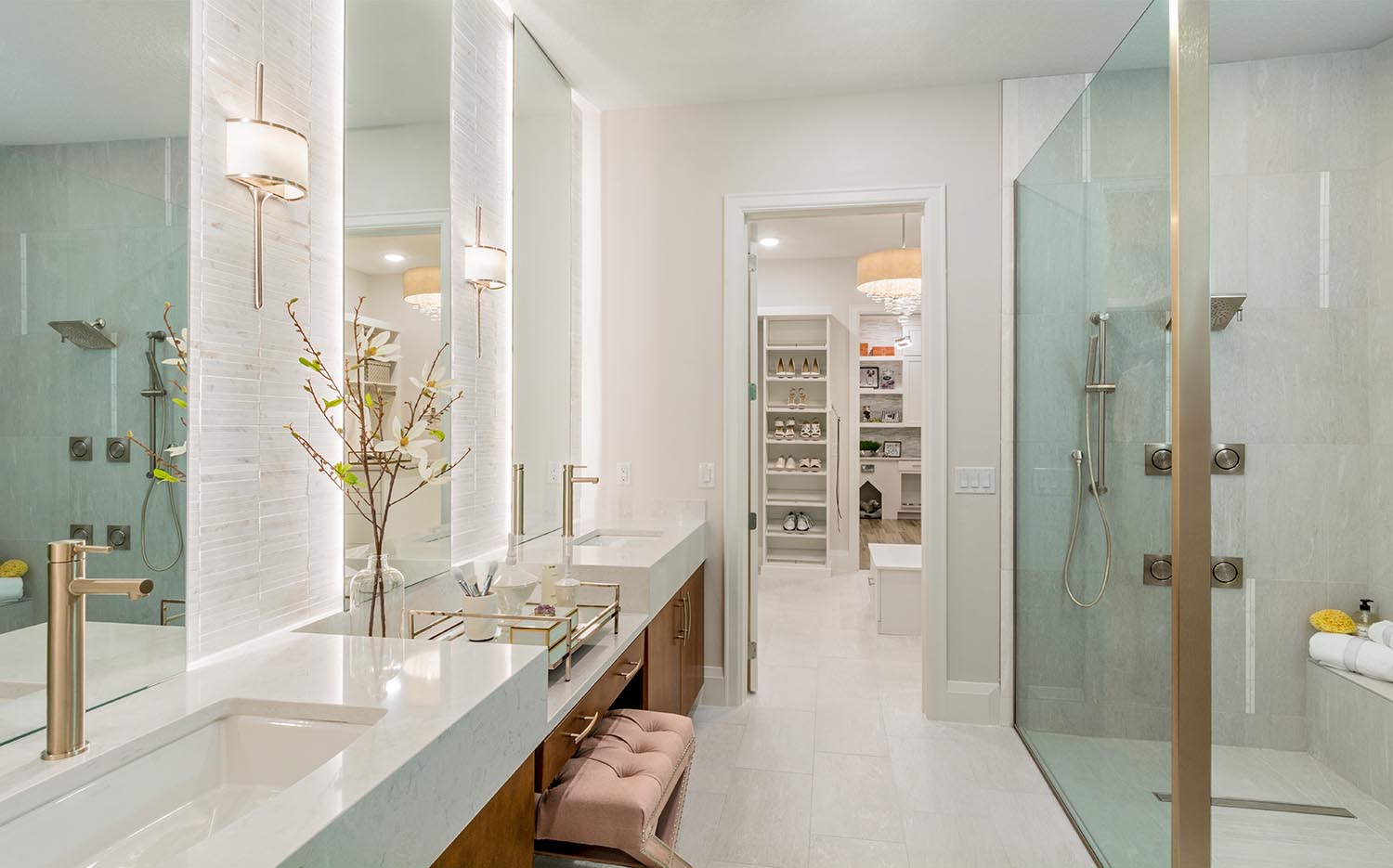 Let's design a room to fit the way these buyers actually live. Let's design a spectacular shower large enough for two with multiple shower head options. I love the frameless glass enclosures and the feeling of space they provide. In many examples, the shower is so large, you don't need a door. However, I prefer one to trap in the steam and keep the shower warmer. Some homeowners have his/her showers with shower heads at each end to ensure that each has the ideal shower head height, water temperature, and spray intensity.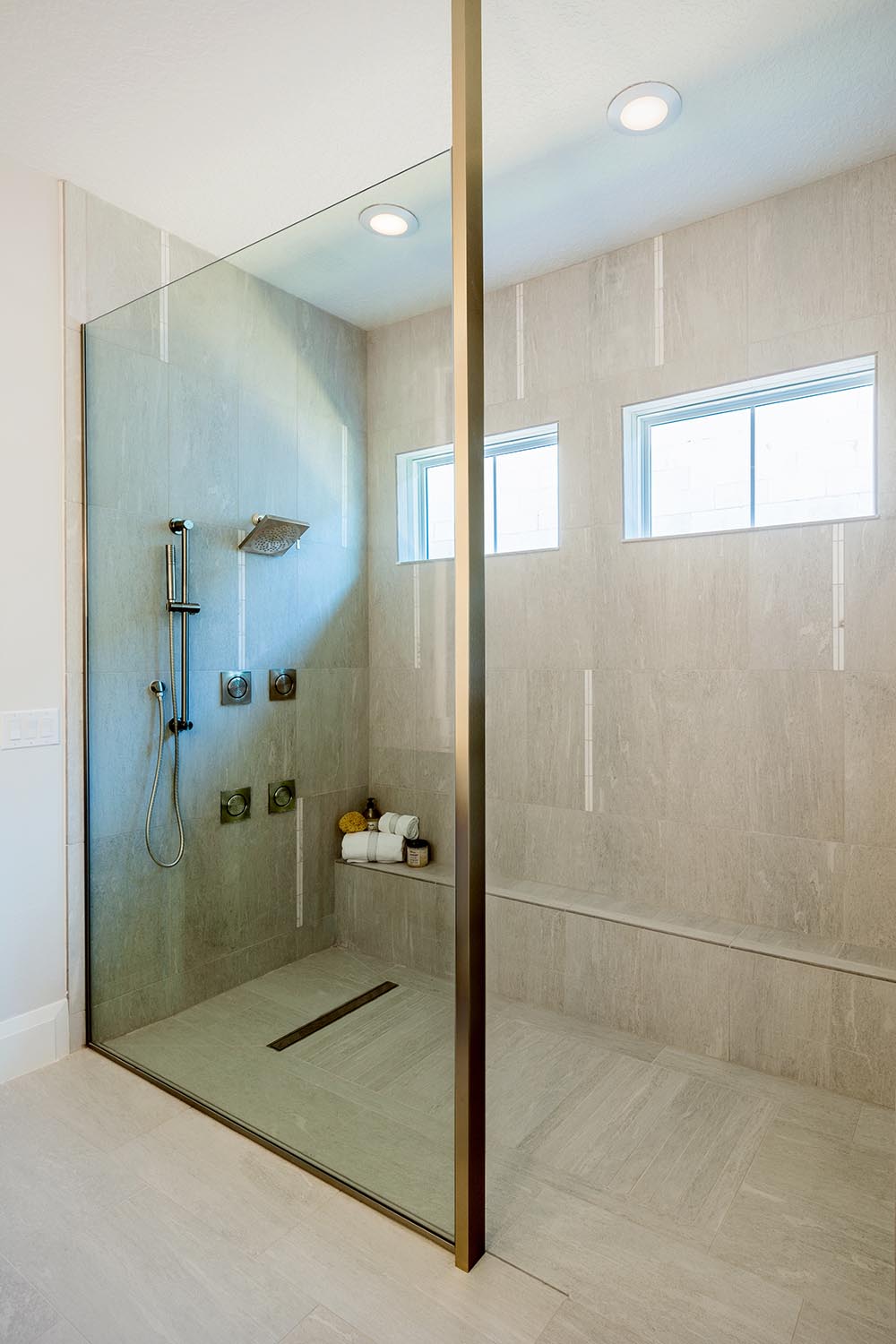 The shower is among the top places in a home where a homeowner risks injury. Including a grab bar (or at least blocking in the wall for a future grab bar) is a no-brainer. Eliminating the threshold in the shower and incorporating a single, linear drain are both elegant and practical touches. A hand-held shower head is not only convenient for the non-ambulatory bather, it also simplifies cleaning the shower. A seat in the shower is must, but not necessarily for sitting. It's simply a shelf for the gals to prop up their legs when shaving! If a seat is needed for bathing, separate shower chairs are actually preferred.
Now, let's talk about the vanities. Give them space, please! As experienced homeowners, these buyers understand that value of personal space. Separate vanities are simply good for the marriage. Now that we have jettisoned the grand tub, there is plenty of space for it!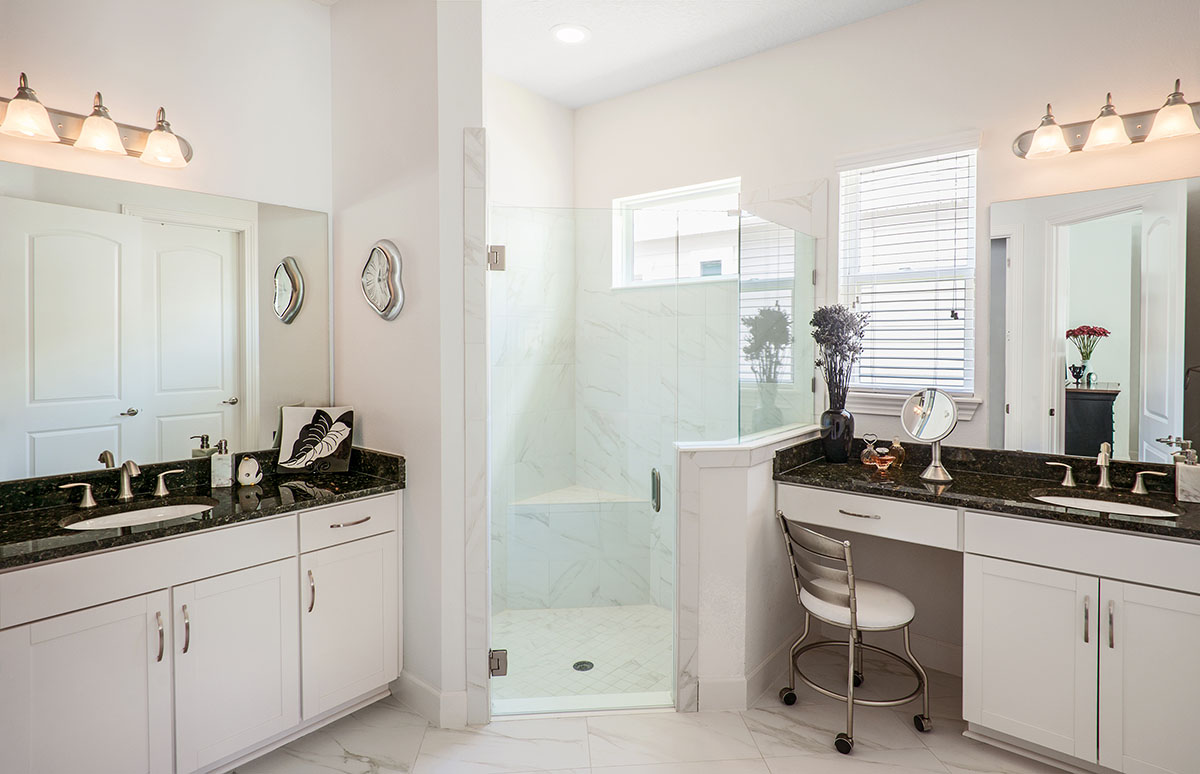 If you still have room, consider a knee-space for the woman to put on her makeup. Instead of a wall mirror, install a window in front of the knee space. As we age, we need more light to see up close and natural light is ideal. A simple magnifying mirror on the counter is more effective than a wall mirror.
Categorized in: 55+
This post was written by Housing Design Matters