Not a day goes by that I don't hear doom and gloom about our industry (or every other industry these days). Interest rates are on the rise and new and existing homes sales have plummeted. These are the facts.
Yes, the post pandemic sales frenzy has cooled. The time has come to change strategies. As one marketing friend said, "I get to do my job again". Yet another sales manager said, "If you can't sell houses at 6% interest rates, you're in the wrong business". Instead of taking orders, new home sales reps will have to sell.
This is not the time to stagnate (is it ever?). Despite the hurdles, the housing industry must meet the challenge and commit to innovation.
How will you continue to innovate? Depending on what sector of the industry you work in, the answer will vary. Admittedly, luring someone out of their existing home with a 3% mortgage sounds like a daunting task. Naturally, I'm approaching this from a design point of view. Ask your buyers, what are the reasons they're considering a new home? A few recent responses I've noted:
They need a better work from home spaces for a dual income household.
They want a better walkable neighborhood for their kids and dogs.
Perhaps they just hate their current house, kitchen, laundry and/or owner's bath
They have outgrown their current home and need more space
Their owner's bedroom is on the second floor and now they want a first-floor owner's suite
These are all reasons why someone might wander into your sales office or model. So, does your model offer solutions to their problems – or compromises?
Dual work from home spaces
Admittedly, the housing industry was caught flat-footed when a huge number of people started working from home overnight. Homeowners quickly realized that their current homes were simply not up to the task. The solution at the time was the popular dual-person office that looked compelling in the model -but couldn't actually handle two people working at the same time with the rise in virtual meetings.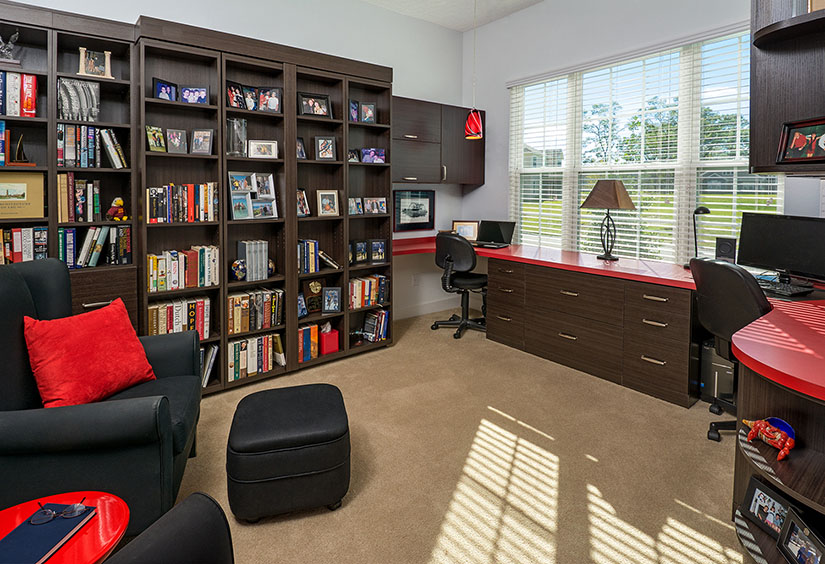 Dual income families need dual work from home spaces. Acoustical privacy is a must – not only to hear your audio, but also to spare the rest of the household from hearing your boring meeting.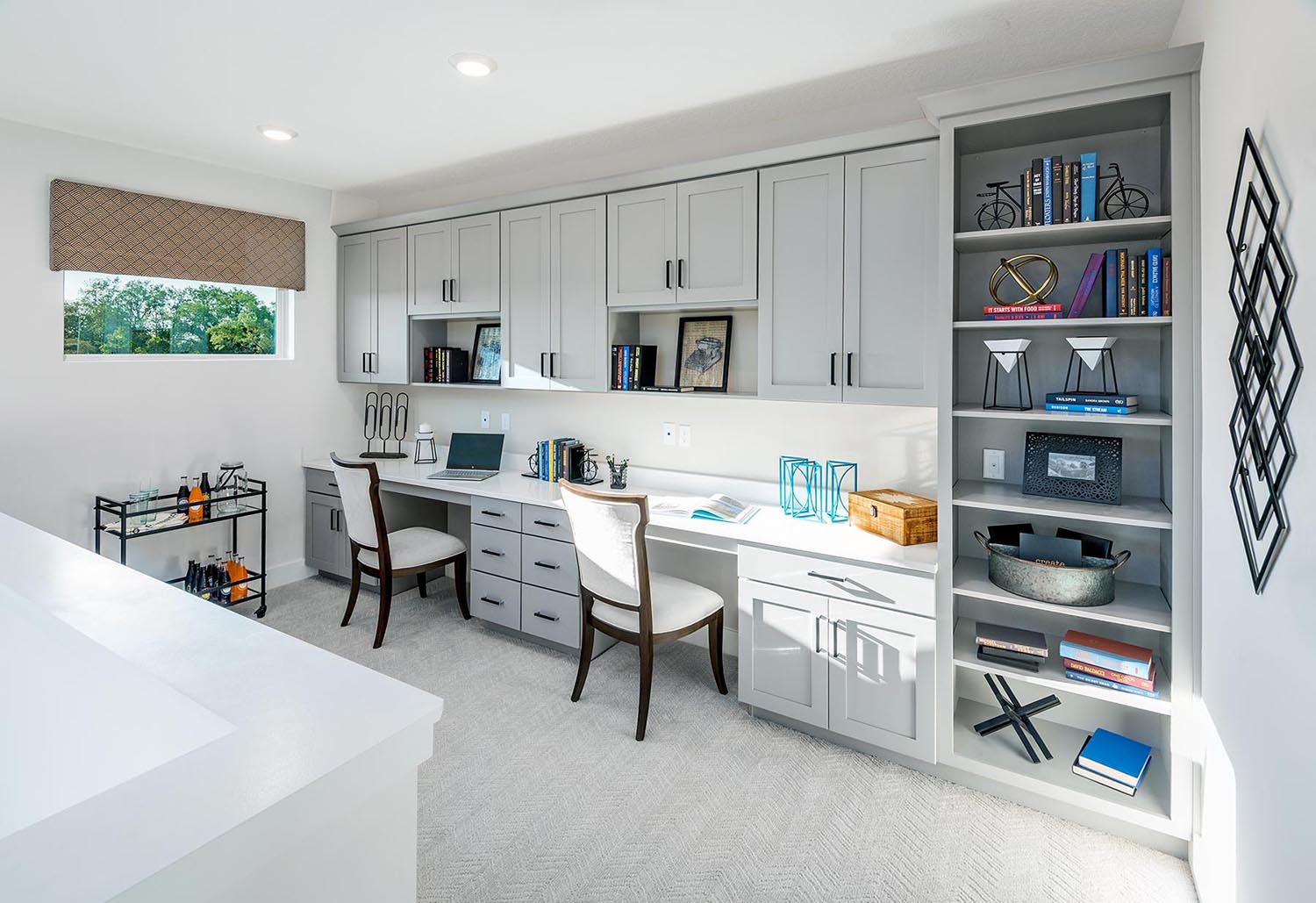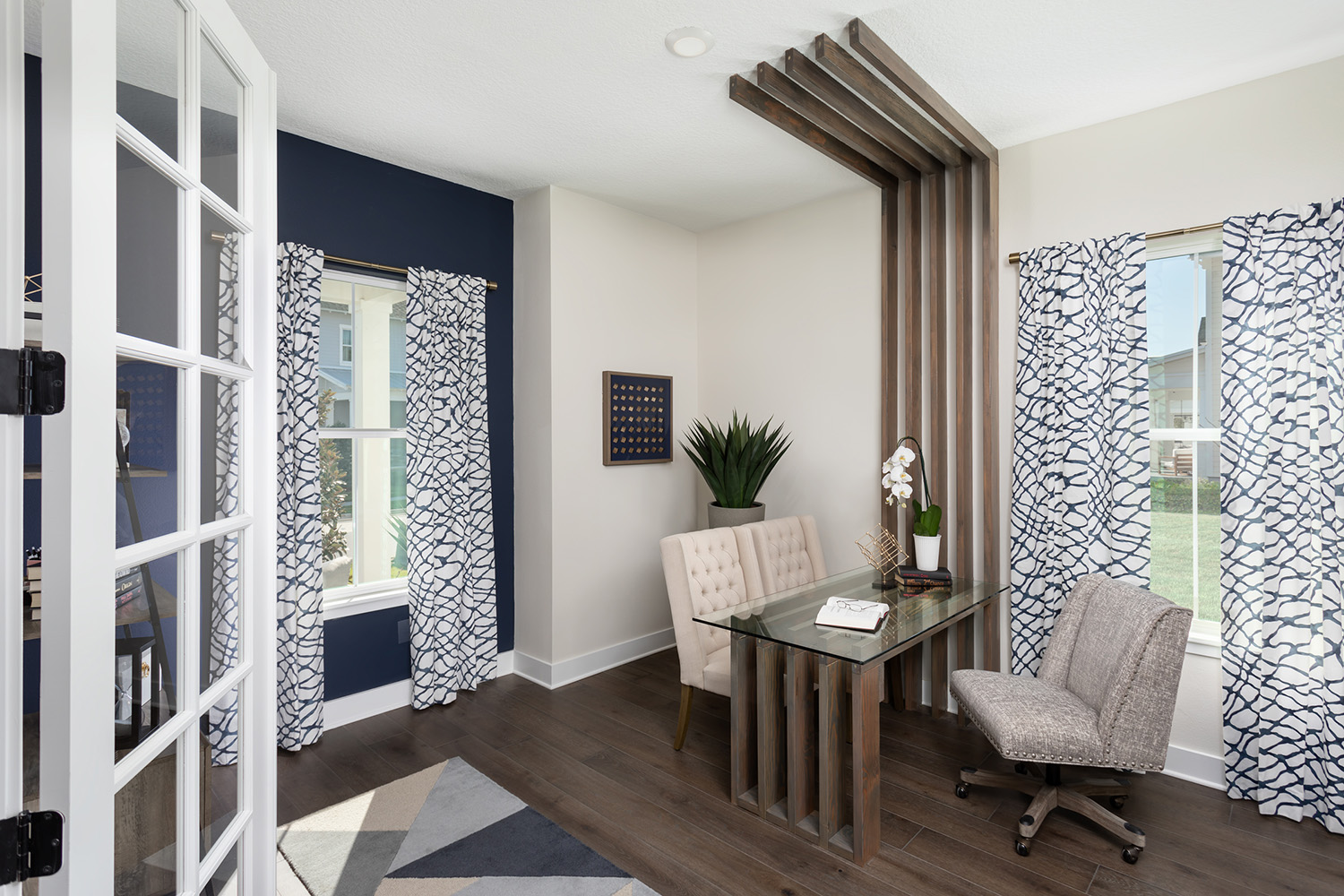 Heads up: Barn doors are cute but acoustically worthless – take it from someone who has them for her home office.
Pedestrian-friendly home and neighborhood
With more time being spent at home, we are now demanding a better neighborhood. This is where we curate a great streetscape with compelling and diverse architecture, sidewalks, street trees, and inviting front porches.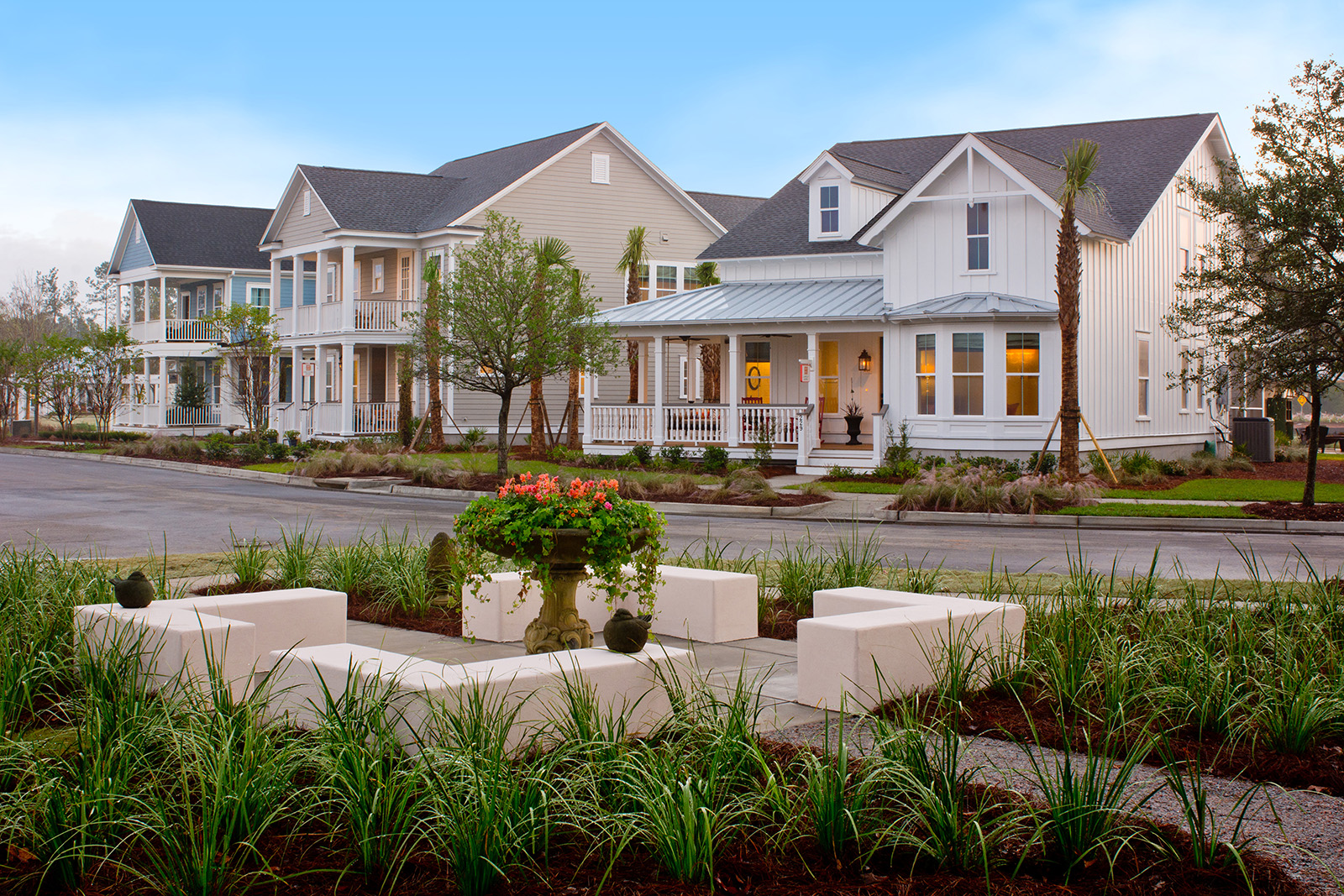 Pet-friendly
As the isolation of the pandemic kicked in, so did the adoption rate of dogs and other pets. And now that Americans have fallen in love with their furry friend, they need a house that works better for both them and their pet. "But he was so small as a puppy – I had no idea he would get this big!" Now they want a place for their pet's food, litter box that is not in the way or exposed. Where do you wash this oversized puppy without spending a fortune at the groomers? How about a dog shower that works for both the dog and the owner?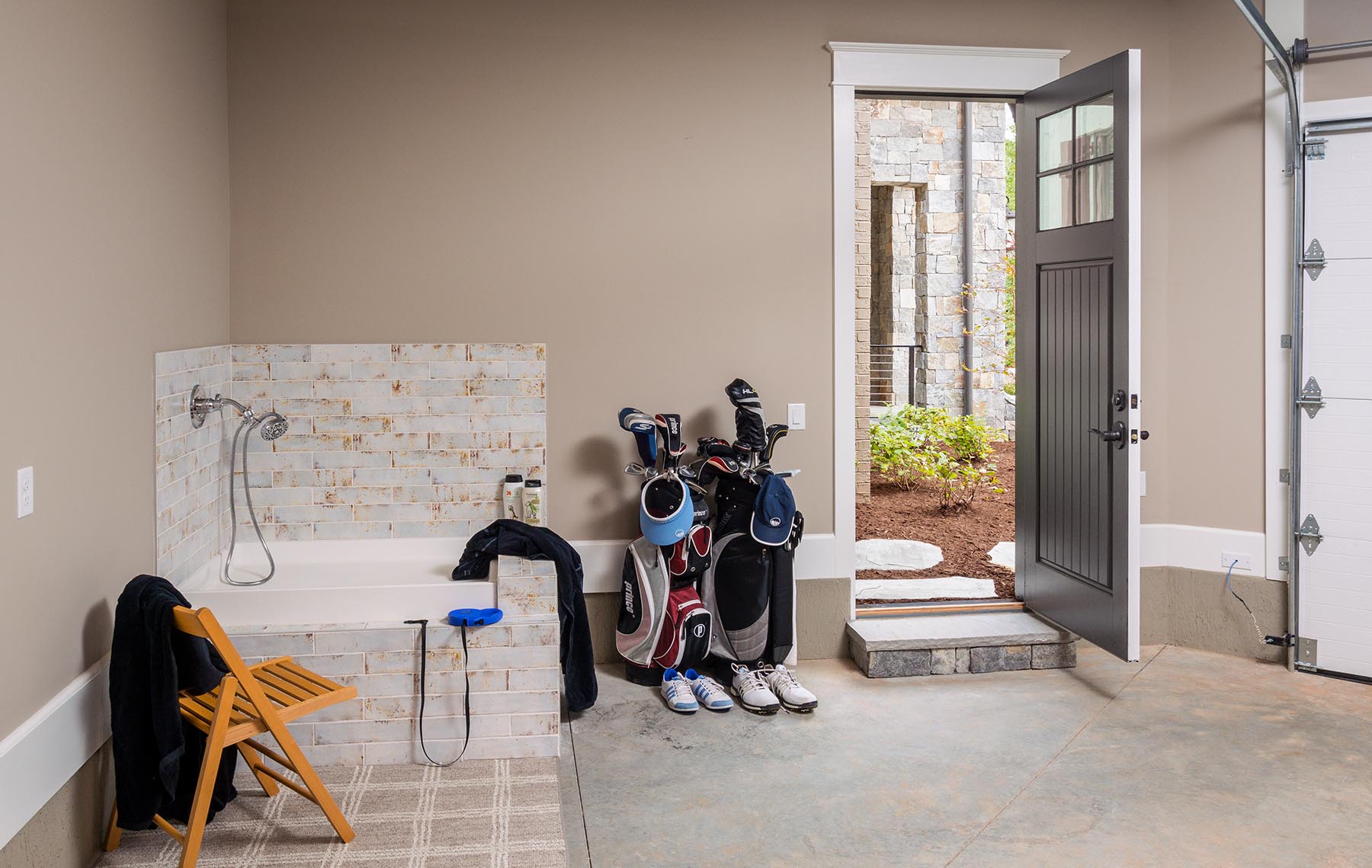 Entertaining kitchen
Many of us developed new cooking skills during the pandemic out of necessity. But not everyone has a kitchen that is worthy of their newfound skills. And since so many of us combine cooking and entertaining, we need a kitchen complete with inviting island and a supporting Messy Kitchen.
Features like the Messy Kitchen are a great way to put the spotlight on a problem that home buyers never knew they had. As one builder/client put it: "Now that I've been convinced of the merits of a 'messy kitchen' to hide our small kitchen appliances, I am bothered by the blender that has been sitting out on the counter for weeks without being used."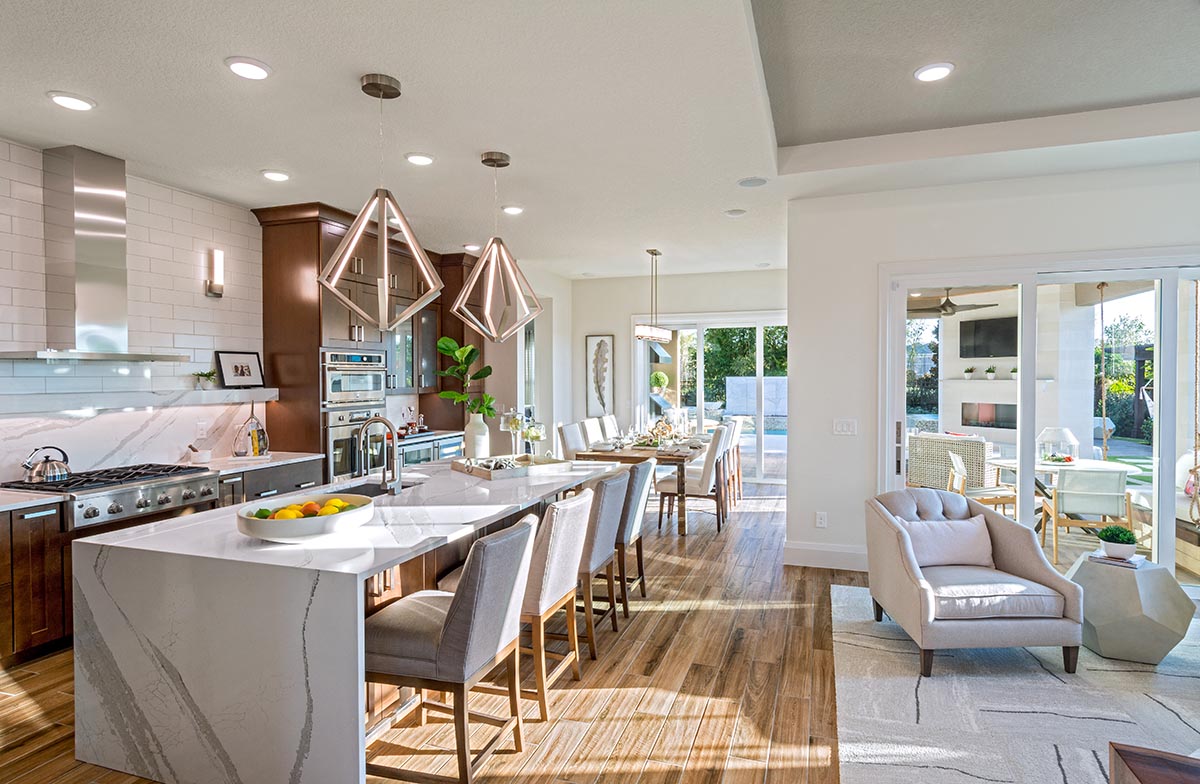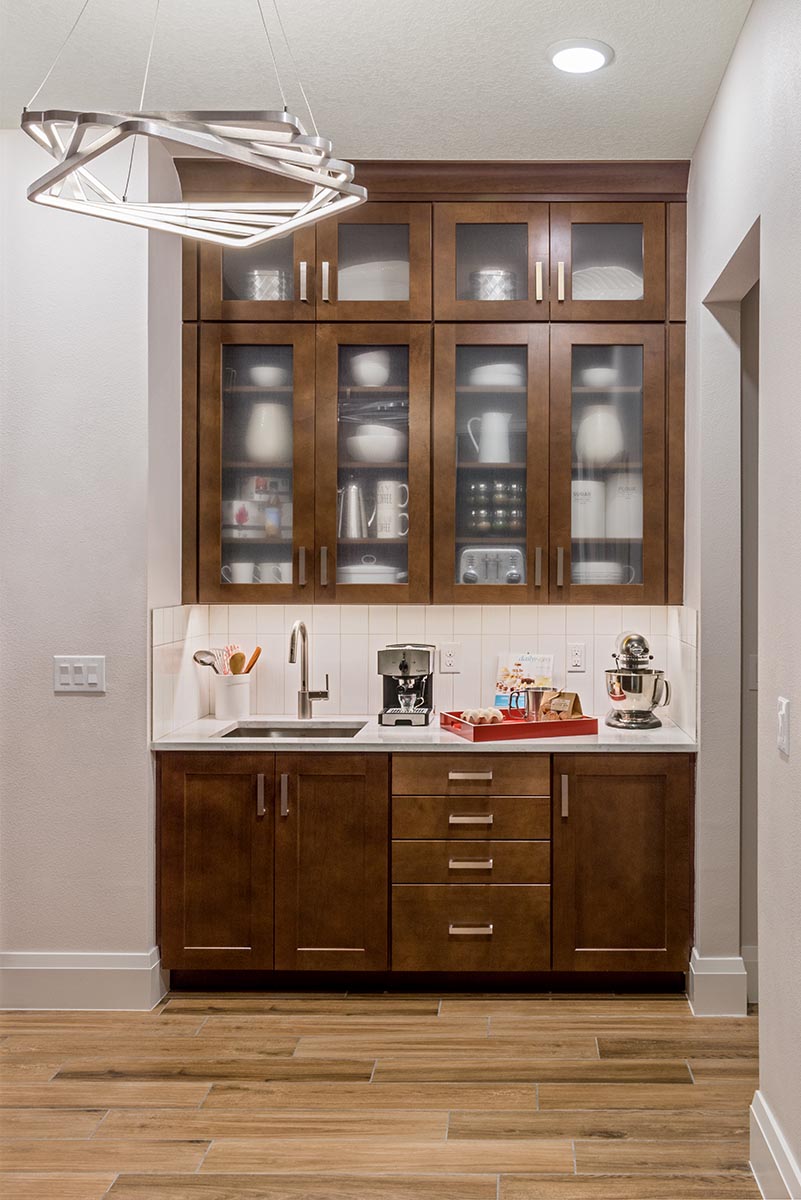 Perhaps there are features in your homes like the messy kitchen that buyers didn't know they needed. Suddenly, homeowners have a place out of sight to use those small-but-bulky counter-cluttering kitchen appliances.
Spa-Like Bath
Perhaps the potential buyer in your model has one of those older homes with the worthless "garden tub" they never use and a 3'by3' shower. You know the shower I'm talking about. If you drop the soap, you have to step outside to pick it up. Help them re-imagine starting or ending their day in a grand shower in the model. Surprise them by pointing out the heated floors and heated towel warmer. They'll have a hard time leaving!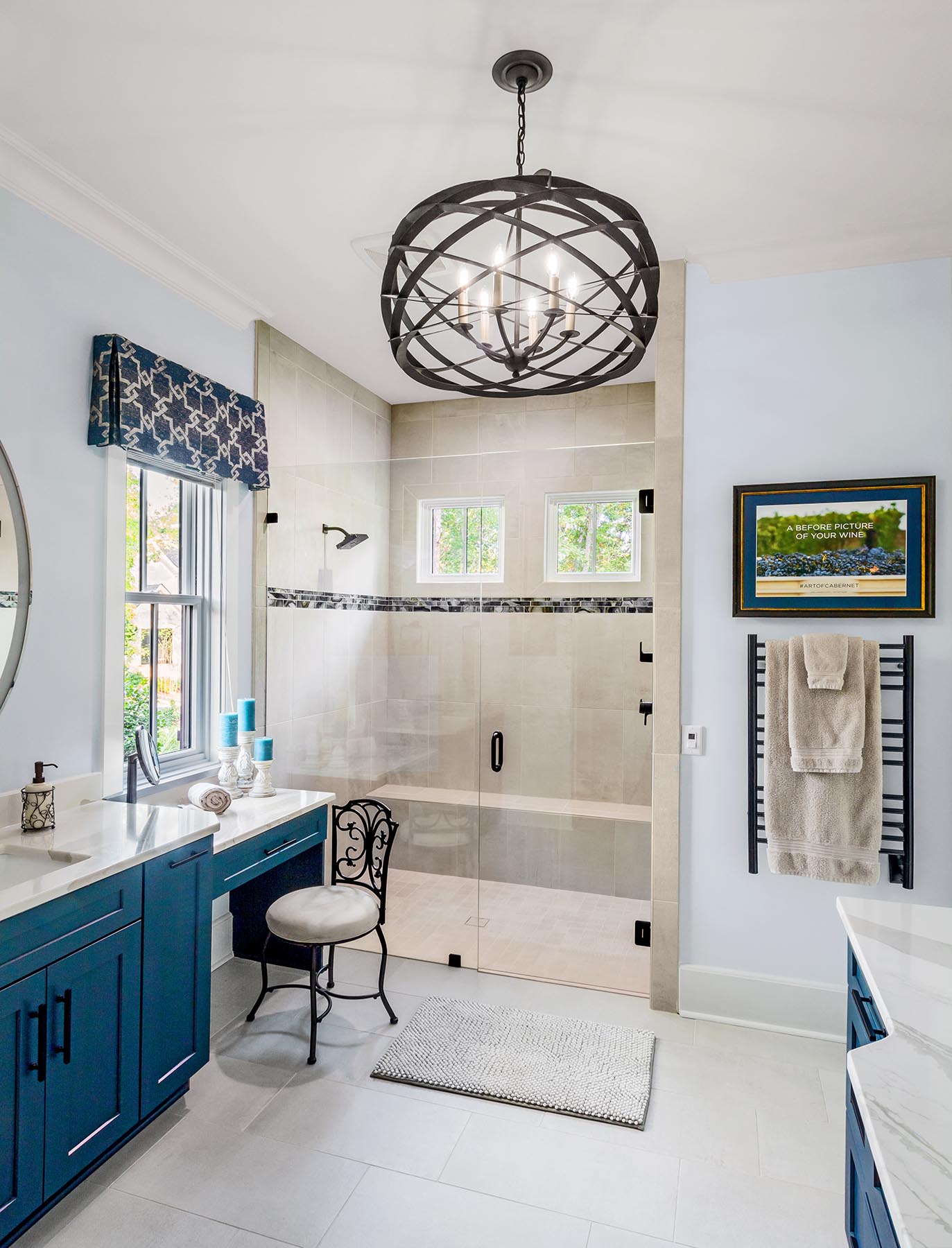 Luxurious (and Connected) Laundry room
Nobody likes to do laundry, but it is a necessity. Perhaps it doesn't have to be an evil one. Make this chore space inviting and appropriately sized. A 6 'by 6' laundry may be adequate in a small 3-bedroom house, but totally undersized for a house with four or five bedrooms. Additionally, connecting the laundry to the owner's closet is a bonus to cut down on the travel distance from dirty back to clean.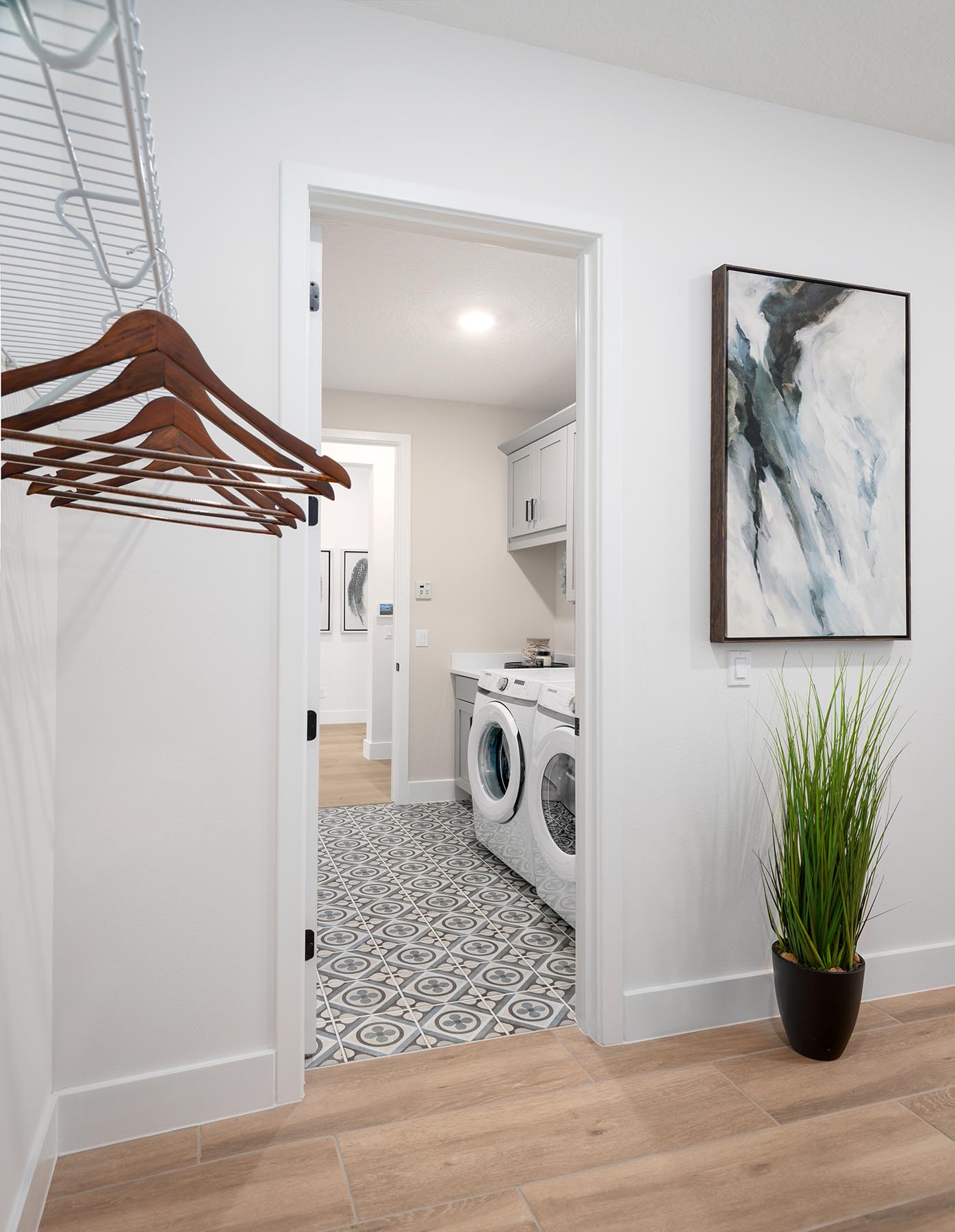 Welcome Home Valet
Coming home should always be a great occasion. But coming home through a cramped, uninviting laundry room like many "used homes" is not the way to alleviate stress when you walk through the door. Let's add dignity to our arrival with a Welcome Home Valet that includes a place for the family to drop their books, shoes, socks, purses, umbrellas, briefcases, etc.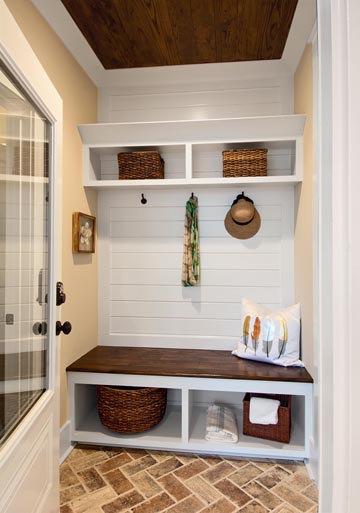 Parcel Delivery Vestibule
Another pandemic activity that is here to stay is our online shopping. My friend Susan, a working mom, says she rarely goes to the grocery store anymore. She tries to time the delivery when someone is home, but that isn't always practical. Imagine if she had a conditioned vestibule where her groceries could be placed out of the elements and out of sight.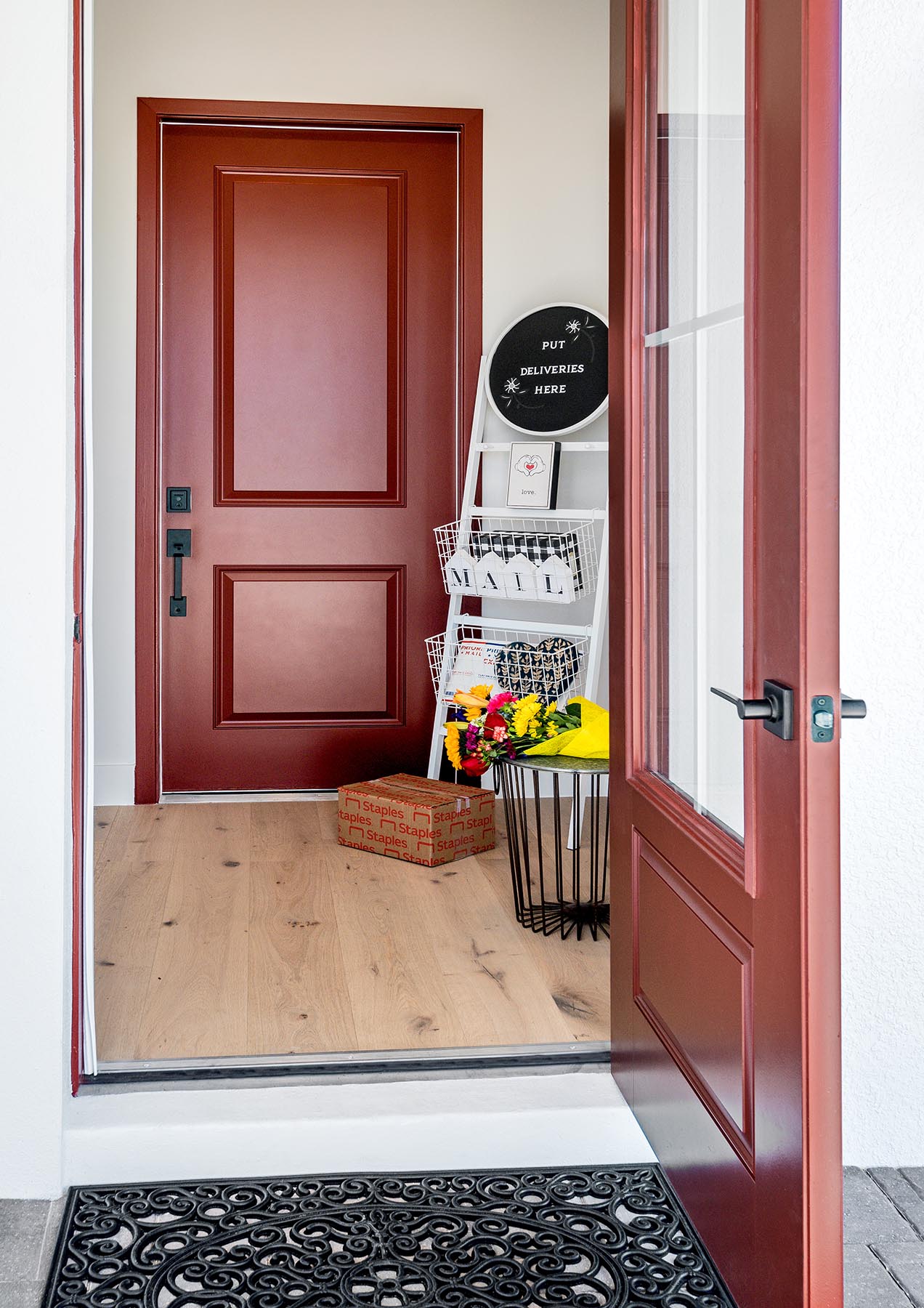 Outdoor living
Another pandemic appreciation is outdoor living. Older homes with a 6'x10′ concrete slab just can compete with outdoor living designed to include cooking, dining, and lounging. But don't forget the fireplace and outdoor TV.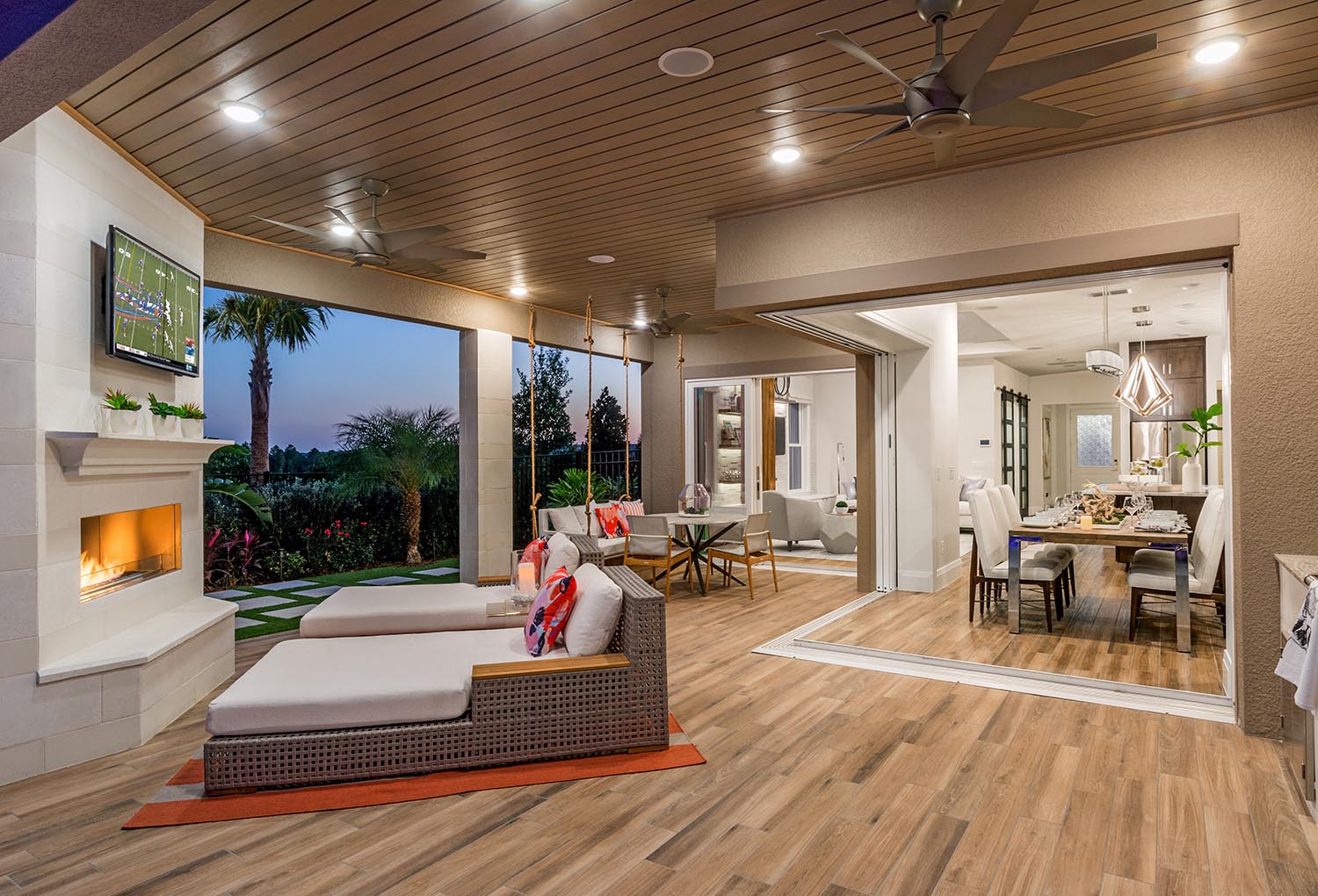 Are your homes compelling enough to convince homeowners to continue buying in this environment? I'd love to hear your thoughts!
Categorized in: Uncategorized
This post was written by Housing Design Matters