The International Builders' Show (IBS) is just a week away! Are you going? I am! Are you ready? Not even close!
This is the return to Las Vegas. The last show there was in 2020 – pre-pandemic. Since then, there is a new West Hall that has been recently built. It looks like many of the design-related seminars are located there. I'm hoping that this new hall is easy to navigate – nothing worse than getting turned around and showing up late for a meeting or seminar.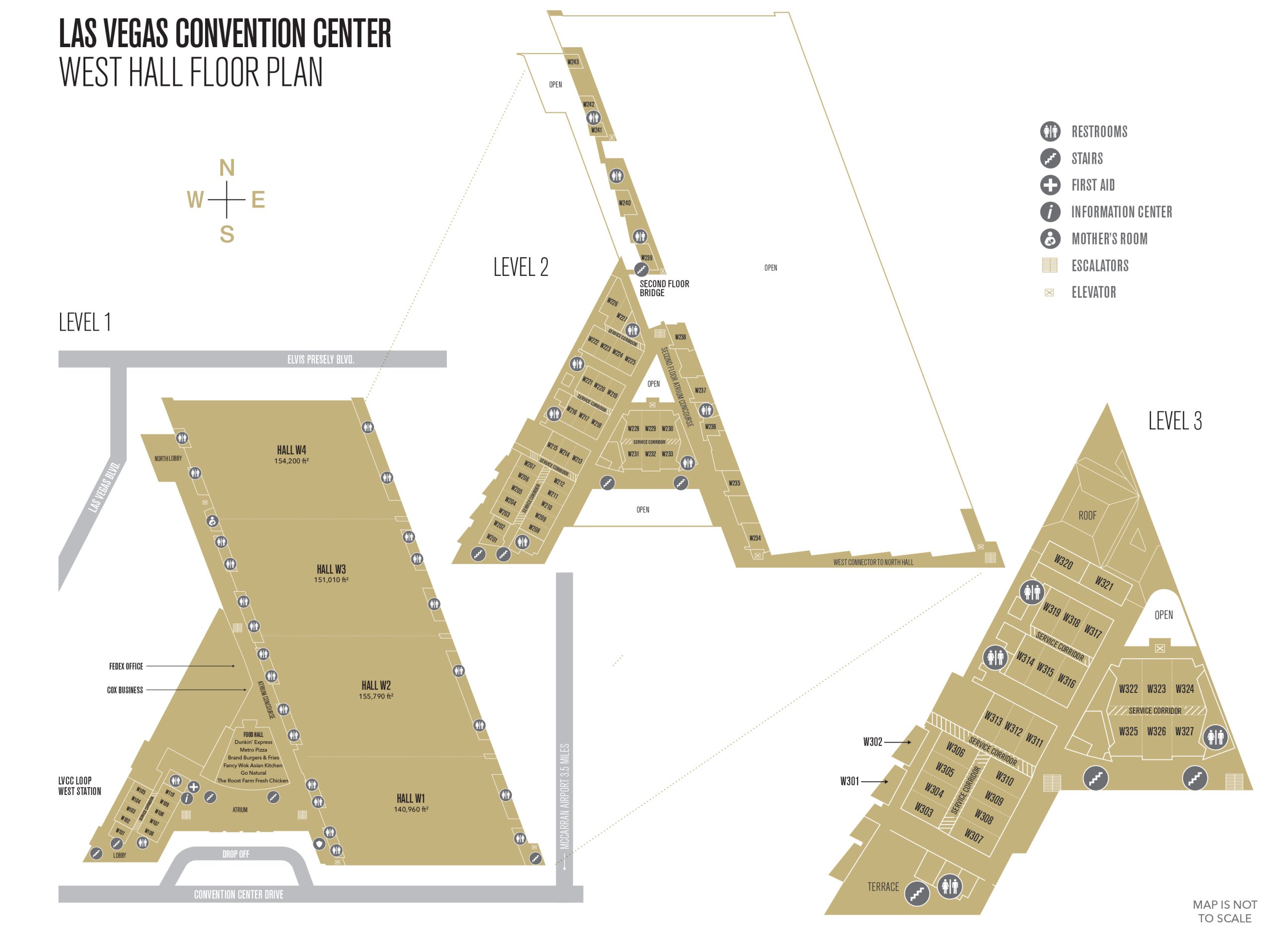 In recent conversations, everyone seems to have a different objective for the convention. Responses include exploring the show floor (obviously), education, networking, and award shows. Oh – and since we're in Vegas again… food, gambling, shows, etc.
There's a lot to take in at IBS, so I figured I would throw some ideas out there for fellow attendees to consider.
The Show Floor
In a recent conversation with a CEO of a building company, he says he loves walking the show floor. Of course, every vendor there is eager to wine and dine him, but he prefers to fly in under the radar and seek out what's new. I find the show floor a bit overwhelming and recommend planning ahead to visit key booths incase your feet or energy aren't up for everything.
The Centrals
Speaking of sore feet and low energy, I recommend seeking out the Centrals to sit down and network. The Centrals are designed around areas of interest like 55+, Design, and Sales and Marketing to name a few. My favorites are Design and 55+. This year, the Design Central has some great events starting with Design @ IBS: Welcome & Show Preview hosted by two friends of mine, Heather McClune and Steve Moore. That's at 8:45 in the West Hall – W213.
Other interesting programming includes Exterior & Interior Design Trends for Authentic & Timeless Design with Erin Hurley and Travis Hendrix Tuesday at 1:30. You could also end your day with Wine & Design: Newest Trends in Color, Fit/Finish & Architectural Style hosted by Joe Duffus at 4:30 to 5.
Wednesday in Design Central is also packed with great programs, but I have highlighted Ask the Experts: An Architecture and a Builder Answer Your Toughest Questions hosted by Seth Hart (my Best in American Living Awards Vice Chair) and Bradnon Bryant at 2:15. The last event of the day is Beer & Banter: Design Homes to Optimize Heath & Happiness from 4:30 to 5.
Design Education
My favorite event of IBS is always Design Education. This is where you will find our Housing Design Matters team in action! This year, we are participating in three sessions.
Tuesday January 31

WEDNESDAY FEBRUARY 1ST
Award Programs
I am thrilled to have been the chair of the Best In American Living Awards – BALA. We had some amazing entries this year – making selecting the winners especially hard. I hope you can attend the event Wednesday evening from 5 to 8 PM at the Sahara Theatre in the Sahara Hotel. I hear a few tickets may still be available and it is cocktail attire – sure to be a fun night!
There's an app for that
Last but not least, this year NAHB has a special IBS app. Maybe it will help me stay on task and not get lost.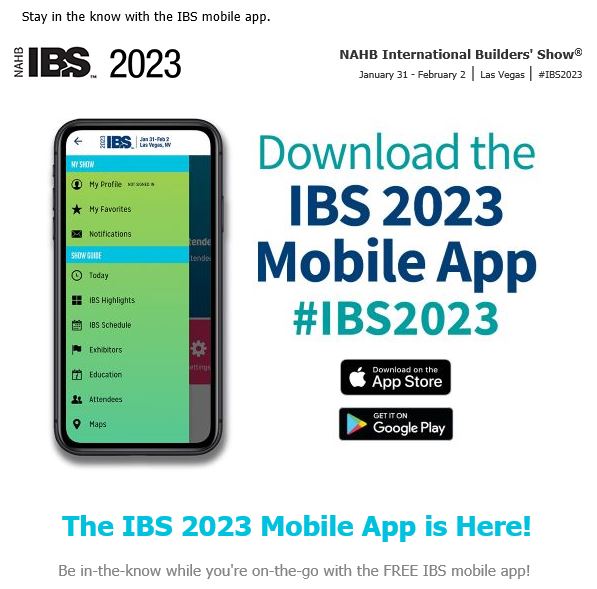 Is there anything on your radar at the show that I should know about? I'd love to hear what you're looking forward to and I hope to see you there!
Categorized in: Uncategorized
This post was written by Housing Design Matters