If you're anything like me, your phone is full of house pictures. One of my favorite subject matters is kitchens and their islands. There are so many decisions when designing an island: between the shape, number of levels, finishes, construction, and size.
I could write a novel about island design, but let's keep this week's focus on size.
When it comes to size, many of my production builders have their minimums and maximums. The length of the island is often dictated by the sink, the dishwasher, and the pull-out trash can(s). Perhaps the size of the island is dictated by the largest countertop material available without needing a seam. Once upon a time, three seats at the island were adequate. But is it enough today?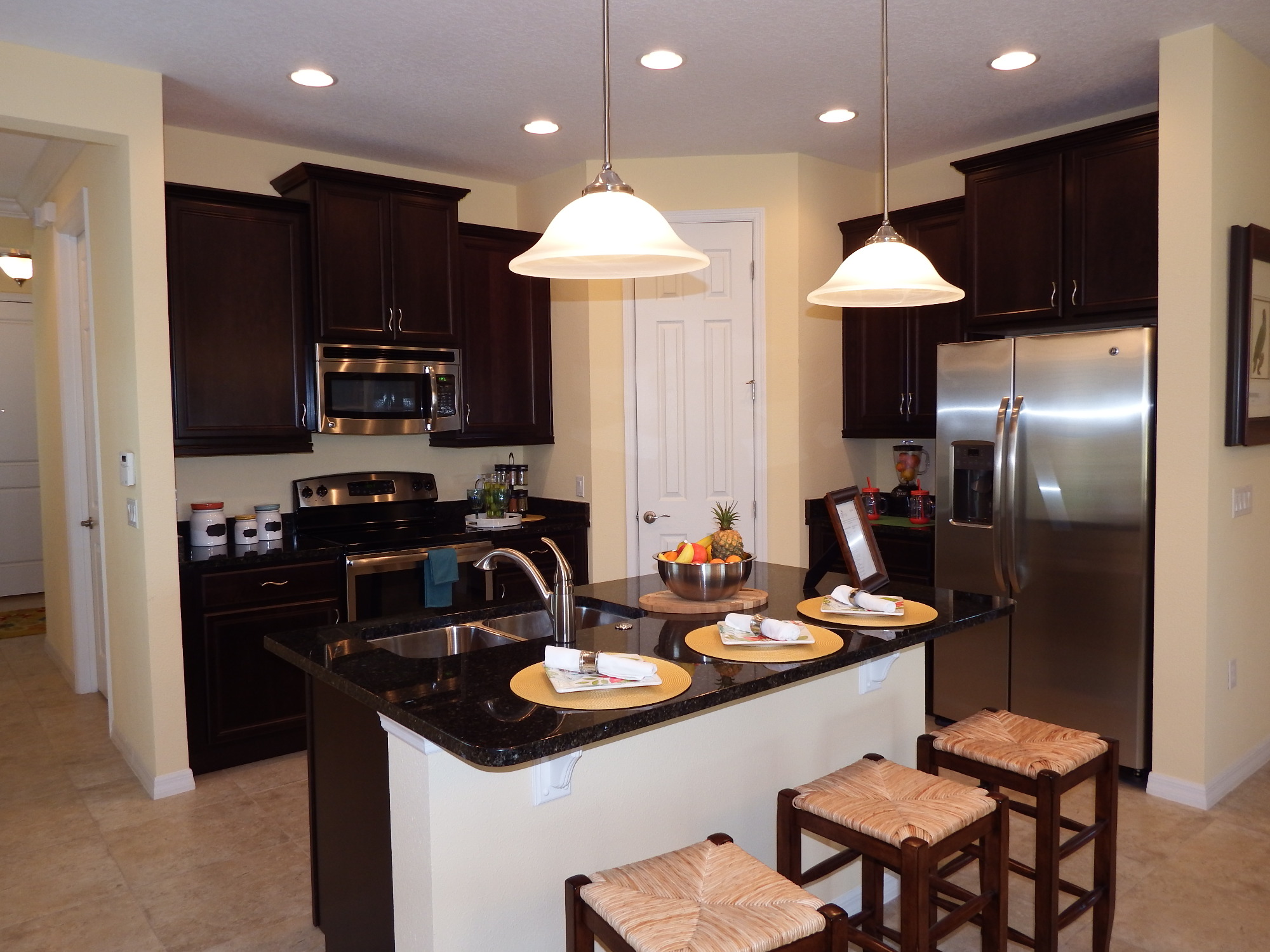 Custom and semi-custom builders are a bit more freewheeling when it comes to island size. "Go big or go home" seems to be the motto. Tom Devine and I have snapped many pictures of oversized islands featured in model homes. It is almost like there's a secret contest between builders where the biggest island wins. But wait! Is bigger always better in this case?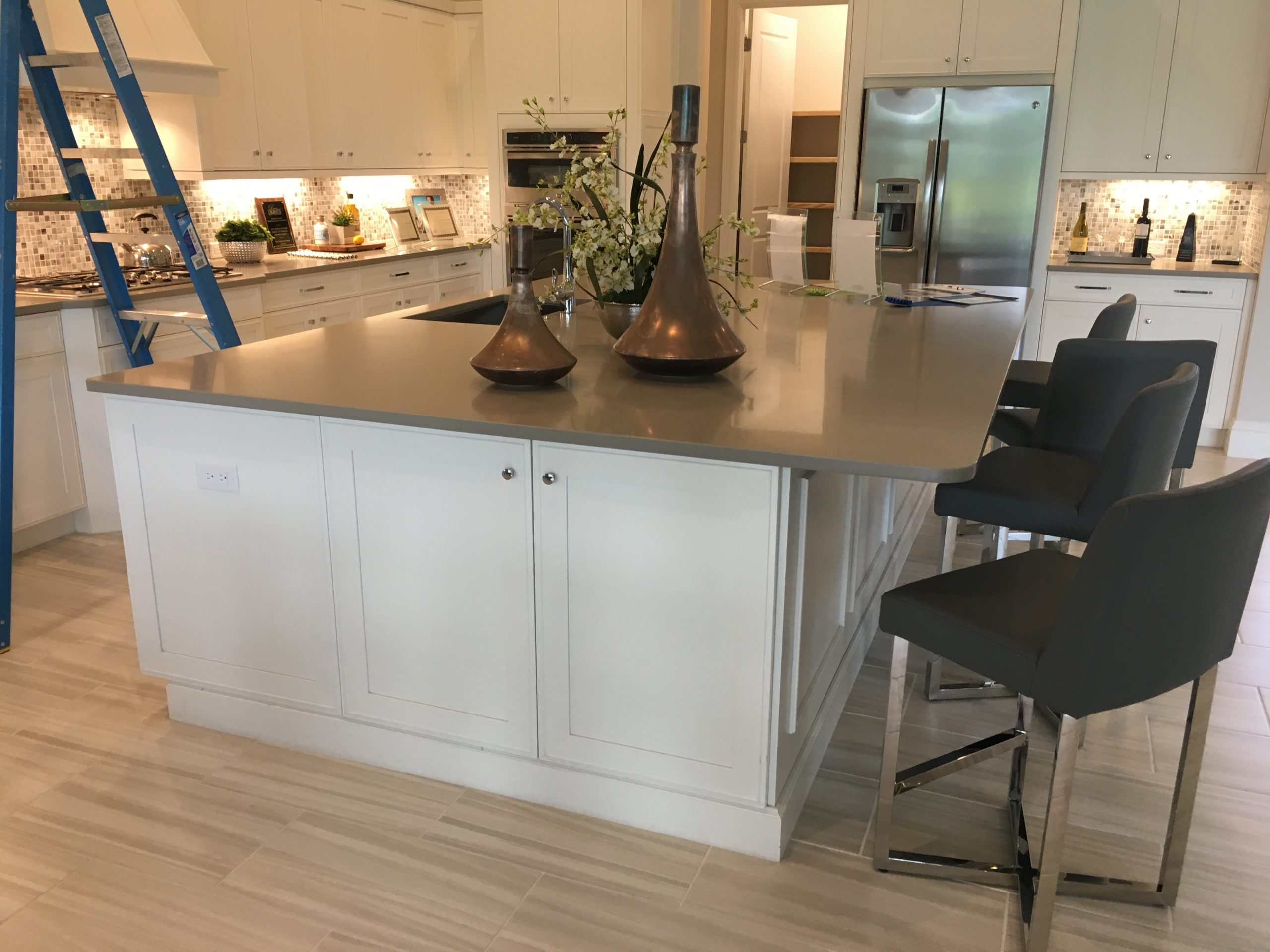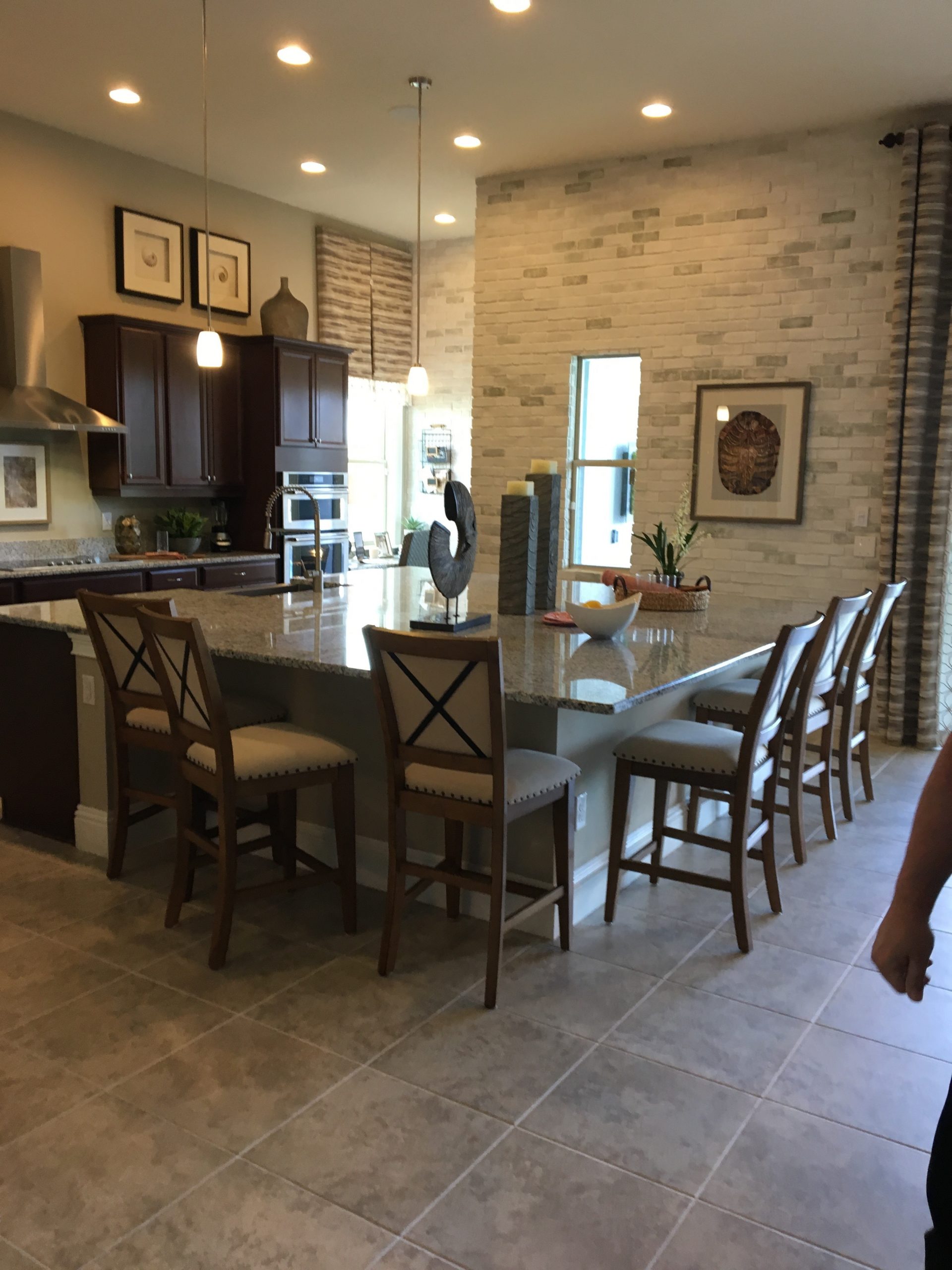 In some cases, the homeowner with the biggest islands ends up as the biggest loser. At the end of the day, it's about the end-user and how the island impacts their daily lives. I recently met a couple who bought a resale home built in 2007. I'm sure at the time, someone thought this massive triangular shaped, two level island, granite monstrosity was impressive.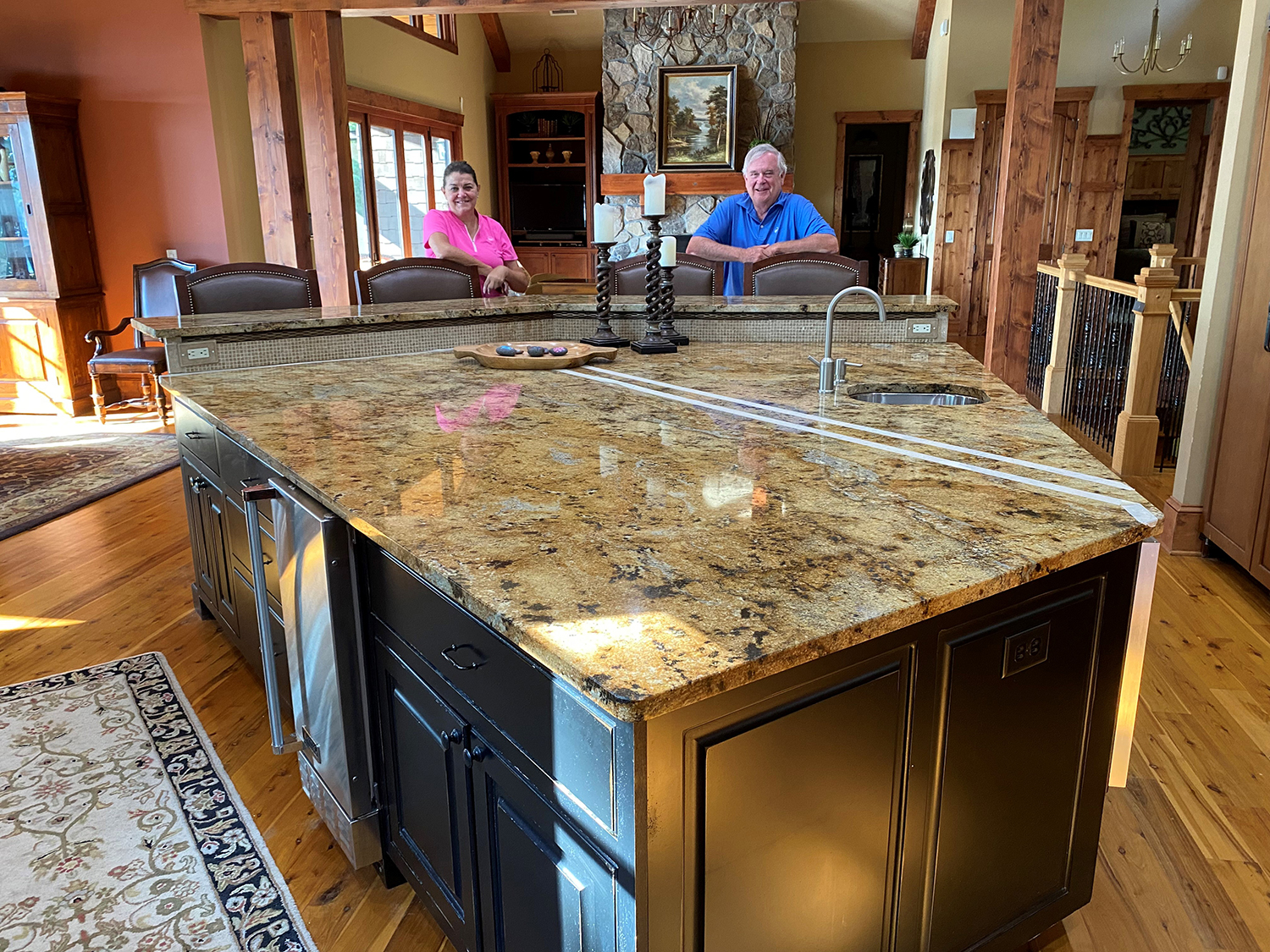 In practice, however, the new homeowners have found that they can't reach the middle of their island.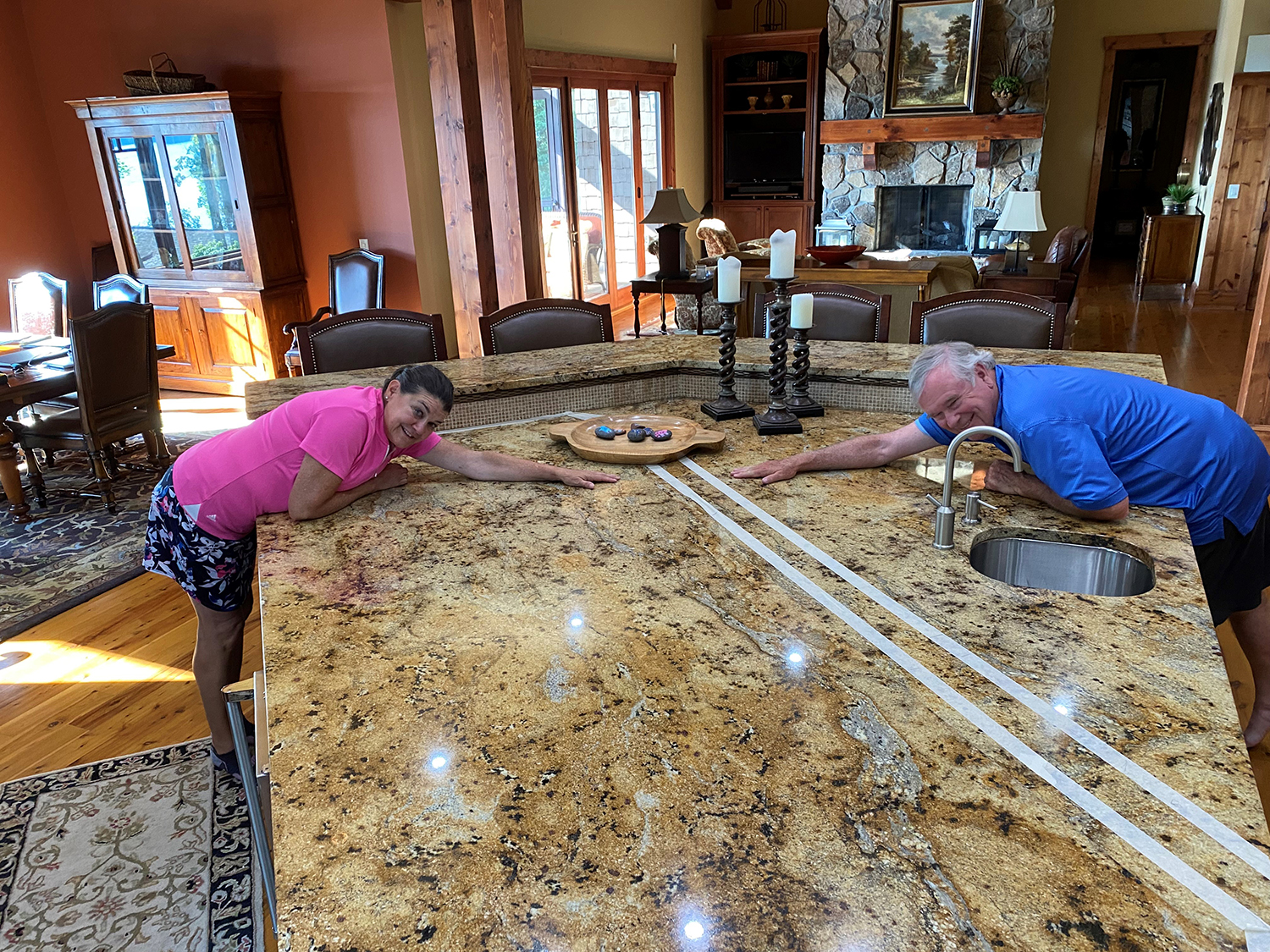 Let's think about that for a minute. What good is it to have a giant island if you can't reach the middle of it? That means you can't use it for setting out food for a buffet. You can't pass food from one side to the other side without running laps – unless you use a croupier's stick (like in roulette). About the only thing you could do is place a large decorative "thing" that never needs dusting.
Speaking of dusting, let's think about how to clean the worthless middle of the island. You could use a Swiffer wet jet – just make sure it's not the one you use to mop the floor. You could stand on a stool and move it around the island as you clean (obnoxious). Or you could get up on the island on your hands and knees and clean it that way – which is just demeaning.
But everyone wants a seat at the island, you say. I think the key must be a combination of size and shape. One builder used an extra-long, rectangular island to create multiple seating opportunities.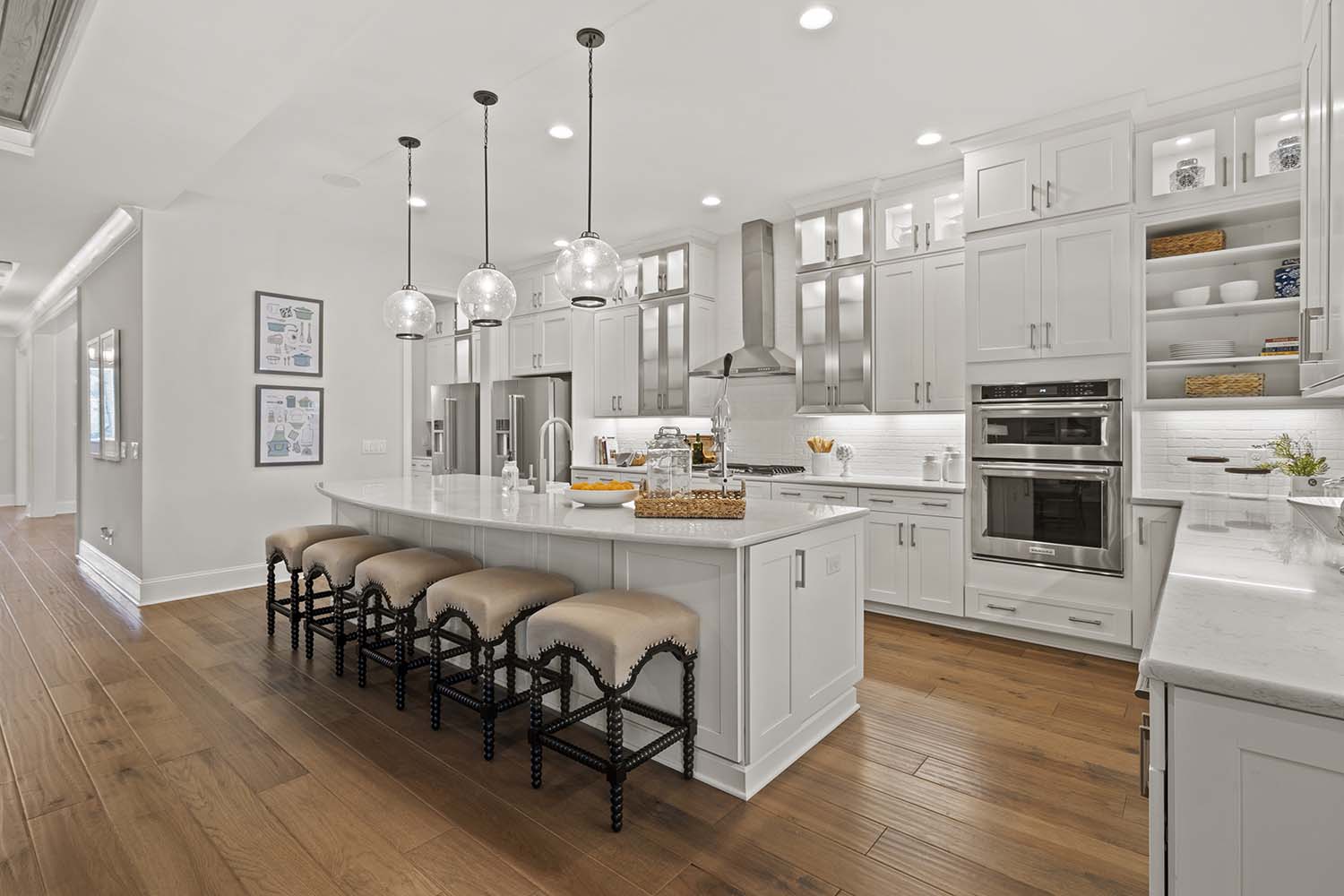 Another builder created a T-shaped island to create conversational seating around the island.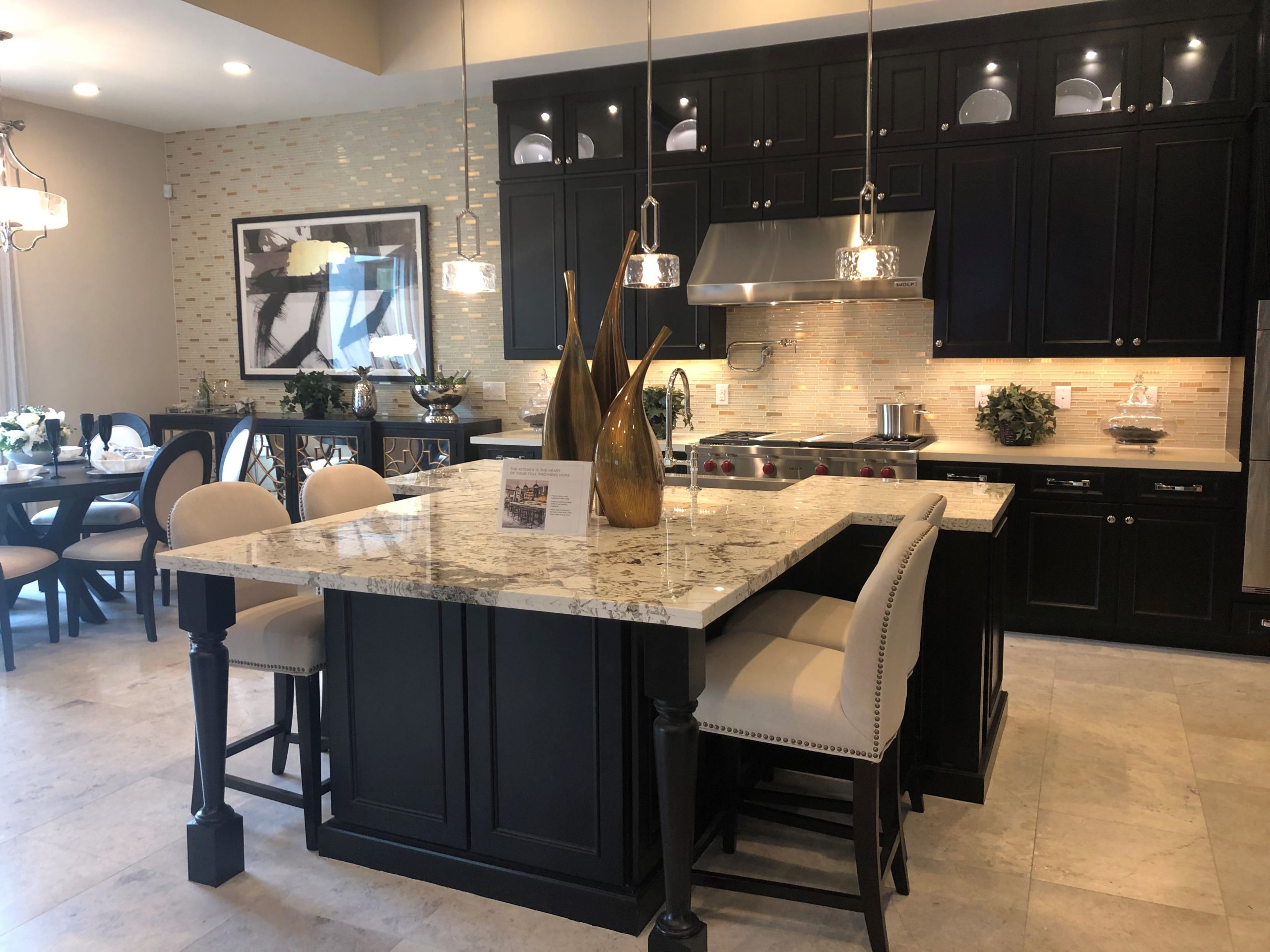 Having an opening the sides provides additional seating in a manageably-sized island.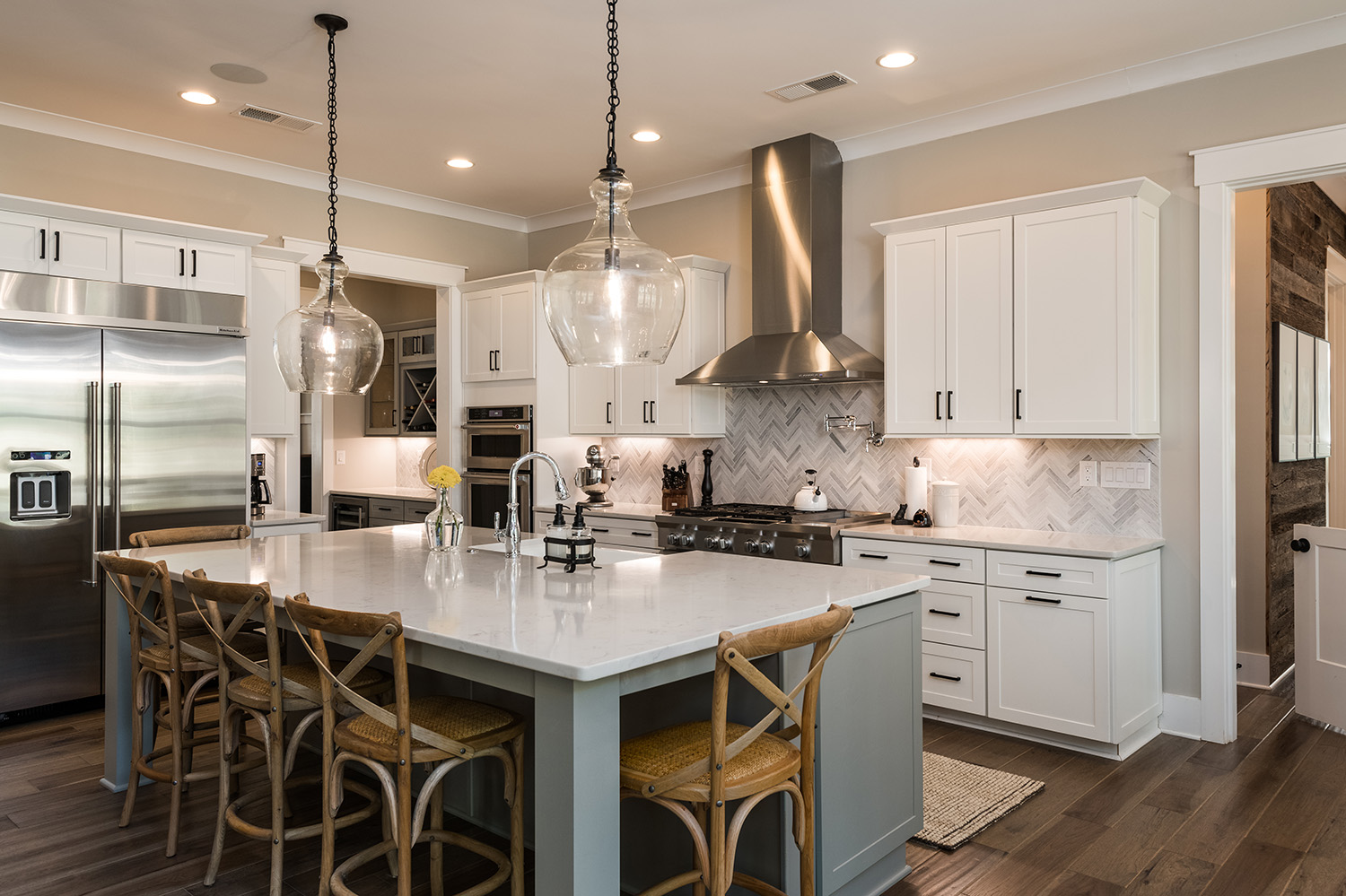 My suggestion is never having the island too deep in any one direction. I am 5'-7" tall and I can comfortably reach 30" on my island. That tells me the biggest island I would be able to live would be 5' deep (2 x 30" = 5'). My friend, Susan, is 5'-2" and can also reach 30". My other friend, Terry, is only 5' tall and she can only comfortably reach 29". Do we design for the shortest person? Certainly, we should design for the majority of buyers. Is five feet just right or is it too big? What are your thoughts?
I'd love to learn what you have experienced. Have you gotten kickback on an oversized island from your customers? Or do these mega-islands "wow" homebuyers into buying? I'd love to hear your thoughts. I'm all for a large and in-charge island, but let's design them in a way that best serves the homeowner.
Categorized in: KitchenDesign
This post was written by Housing Design Matters