Last week, I had the privilege of speaking at the International Builders' Show with Jay Kallos and Lesley McCarthy on "Fixing Old Floor Plan Faux Pas & Out of Date Designs". In many ways, it was a trip down memory lane looking at old floor plans and dated interiors.
Believe it or not, many builders may still be clinging to their old, dated floor plans because they were their best sellers at one point. Why throw out a plan that is making money – unless of course a new plan would make you more money. Additionally, many builders resist updating their plans not wanting to create the internal trauma that introducing a new plan causes to purchasing and sales staff. One technique that Jay suggested was to fix up a part of the plan and price it as an option – that soon will become the standard. Brilliant.
How do you know if your plan is dated? Here are some tell tale signs. If your plan has one or more from the list, it's time to update!
Formal living and formal dining room

A "bat wing" island or peninsula in the kitchen with a raised 42" bar top

Small cabinet or closet pantry – not walk-in
A breakfast "nook"

Limited flexibility of room uses
Entering the house through the laundry room
A giant bathtub and tiny shower in the owner's bath

Exposed toilet

Little or no outdoor living
A gang floor plan vs a split plan
Main Living Space
Fortunately, if you do have a formal room, you can convert that square footage into something more current and desirable. For example, instead of having two dining areas – formal dining and breakfast nook, you can combine those two spaces into casual dining space adjacent to the great room.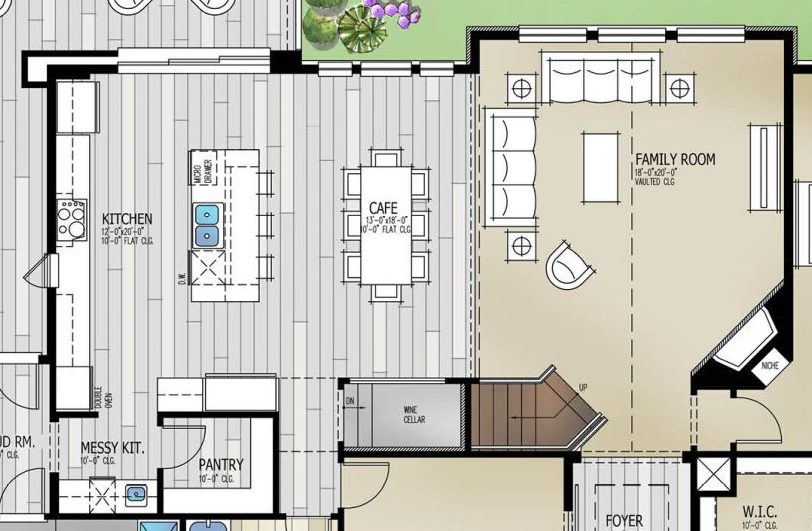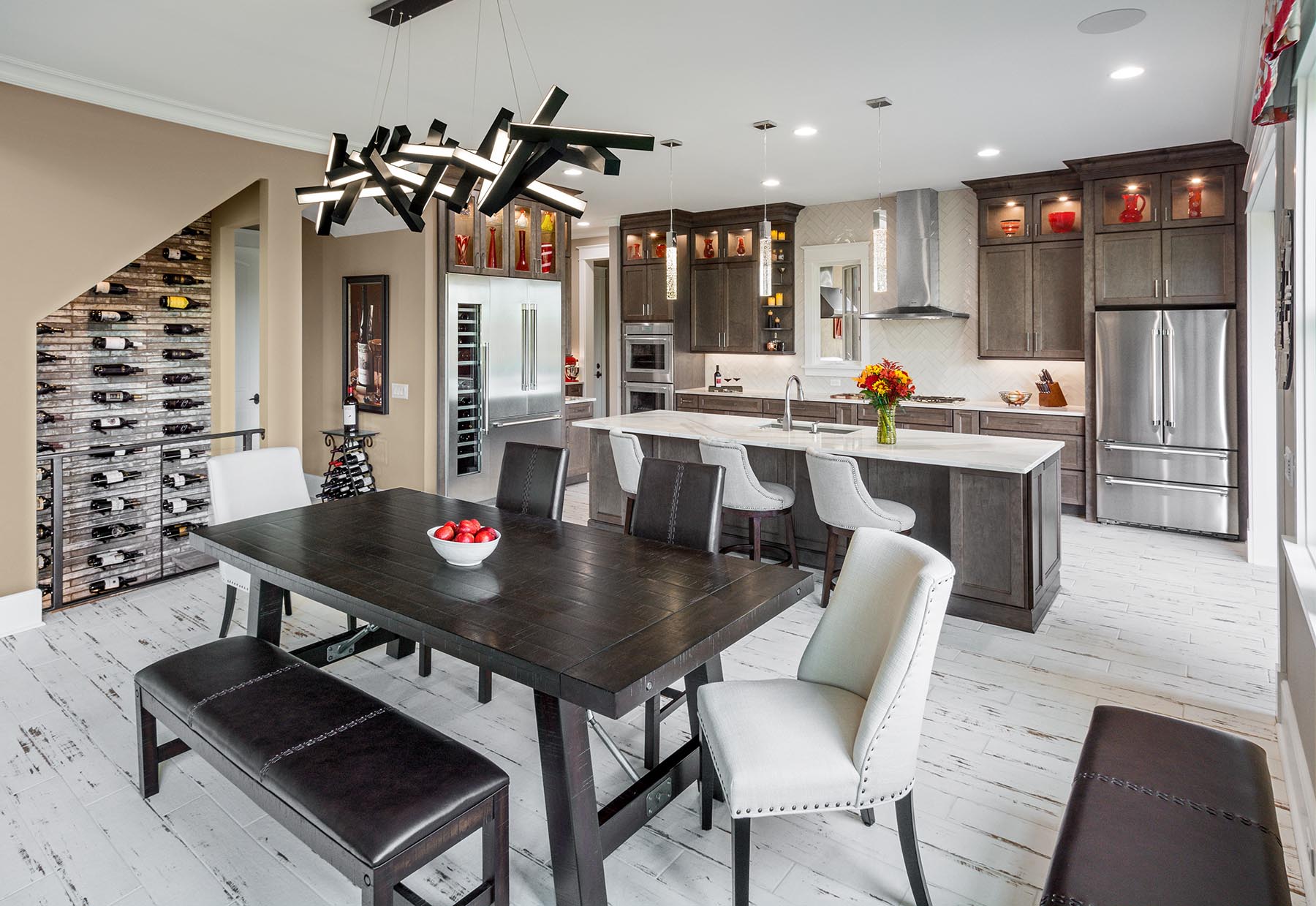 Chances are if you have a bat wing peninsula in your kitchen, you can streamline your design to include a single level, rectangular island which is simpler to build. The floor space that was surrounded by the bat wing can be converted into a walk-in pantry. Then, instead of a formal living room, consider a three or four-way flex room that can be left to the buyer to decide how they want to live in the space.
Before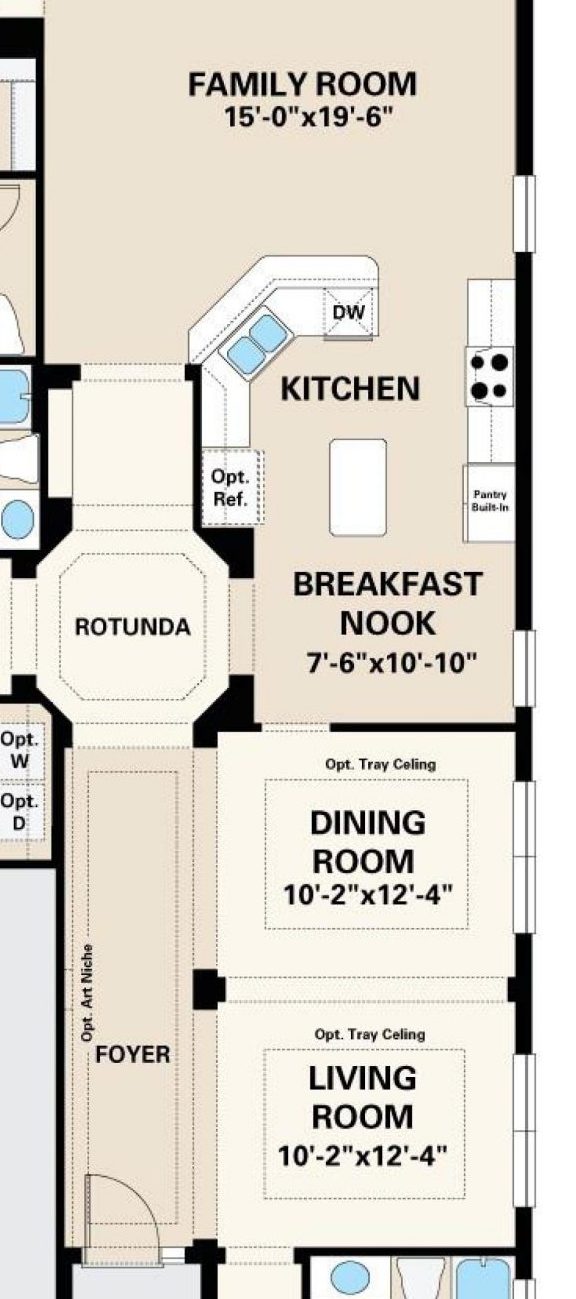 Bat Wing Kitchen
Tiny pantry
Tiny Breakfast Nook
Formal Dining Room
Formal Living Room
Long foyer/Wasted space
After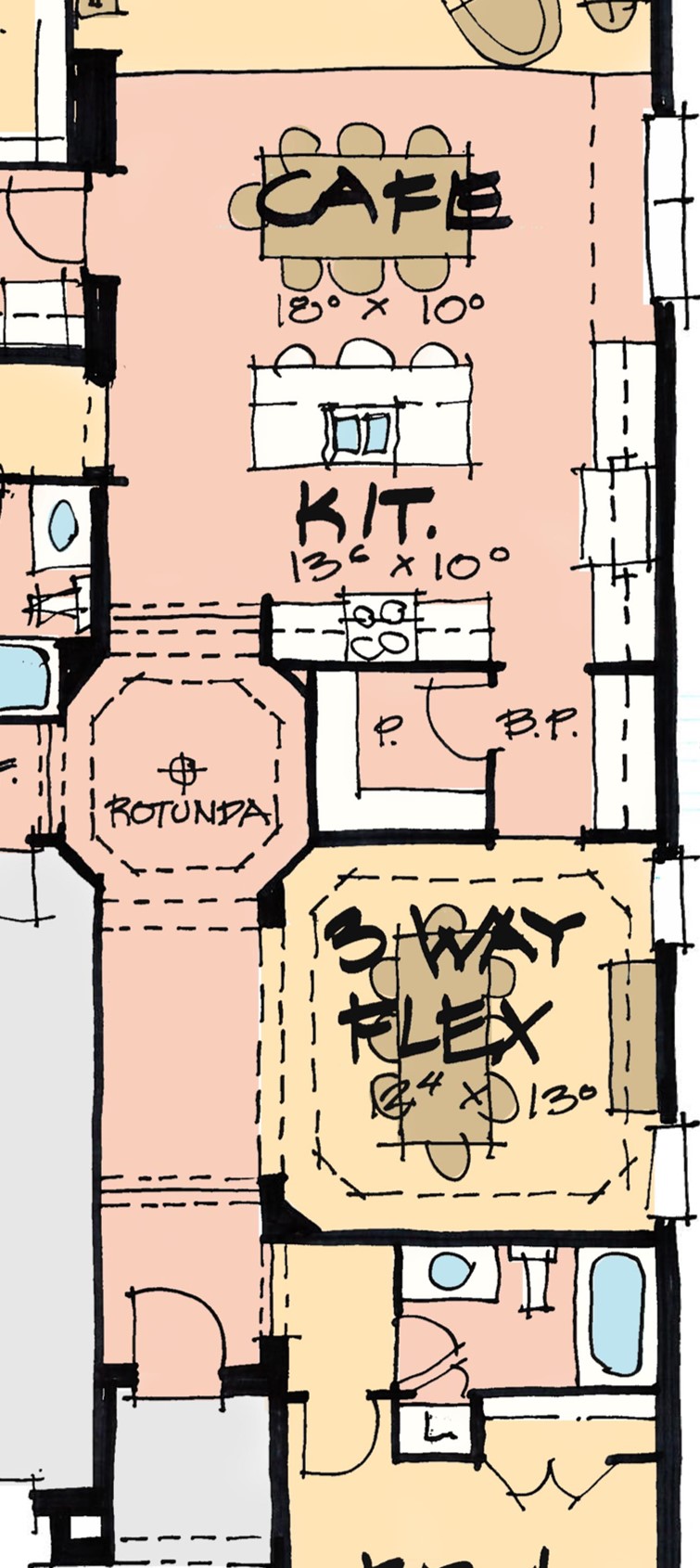 Café
Current kitchen

Entertaining island
Walk in pantry

Combined Living & dining
Create 4-way flex

Dining
Den
Bedroom
Work from space
Laundry
Walking through the laundry room to enter your house daily is simply dreadful. Instead of house welcoming you home, it is constantly reminding you that there is laundry to do. Or worse, imagine picking up your best friend from the airport and driving them to your houses. As the two of you enter the home, you suddenly notice the bras hanging there left earlier to dry. Consider relocating the laundry room closer to the source of the dirty clothes – the bedrooms. In some cases, you can connect it to the owner's closet to really cut down the chore of doing laundry.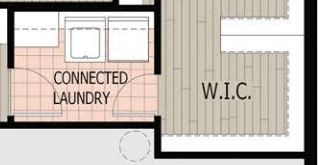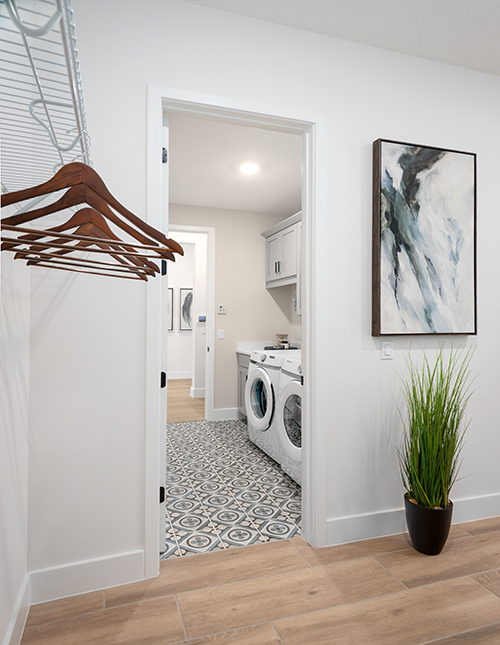 Owner's Bath
Does your plan have a plan with a giant bathtub and a tiny shower? Buyers have discovered they don't use the giant tub nearly as often as they thought, and they use the shower multiple times a day. The shower should take priority in terms of square footage. If you don't have room for both a tub and a decent five-foot shower, consider a shower only bath – but make the shower awesome! And forget the toilet sitting out in the open in the primary bath. Instead, create a private toilet room – because no one looks good sitting on the toilet.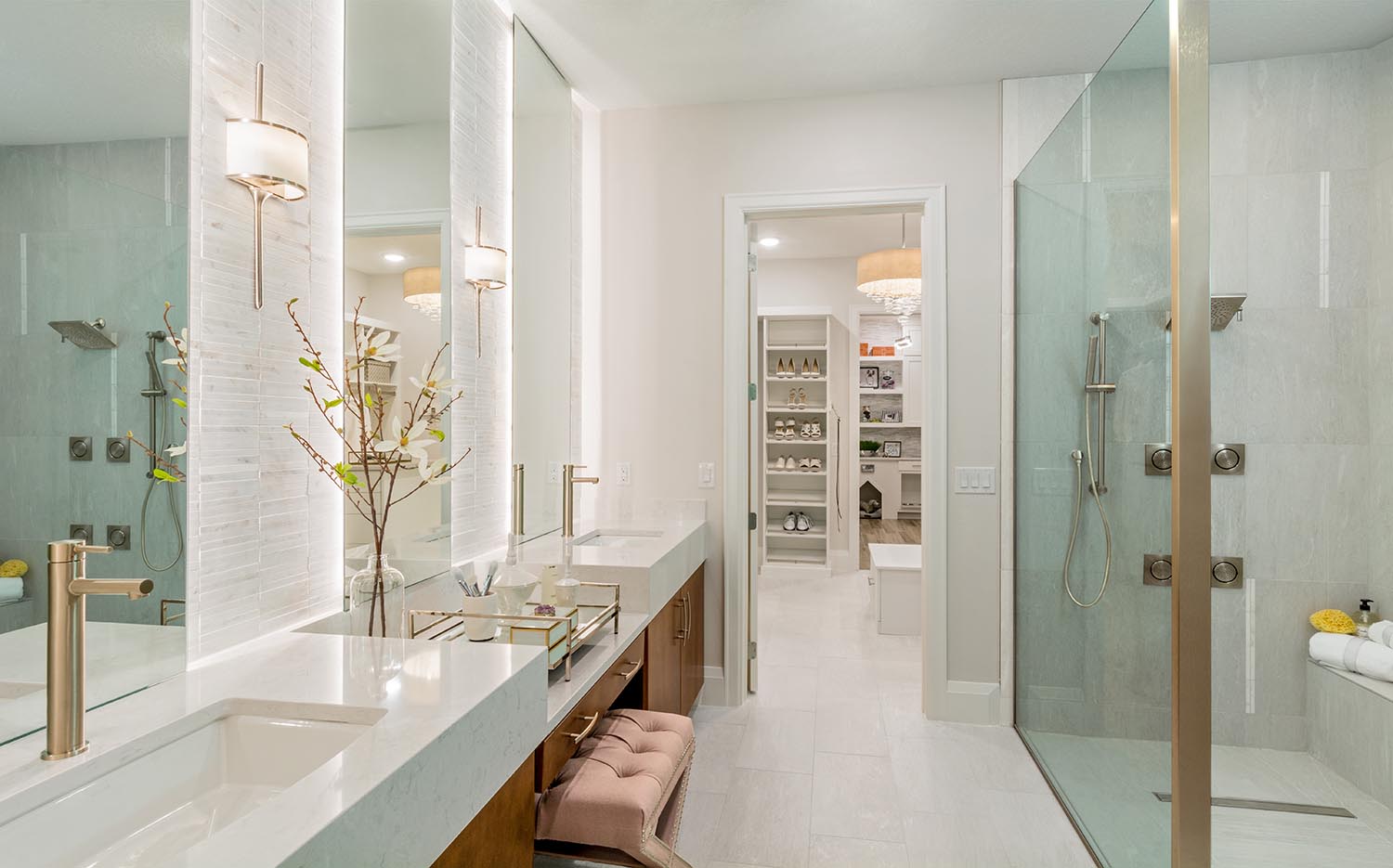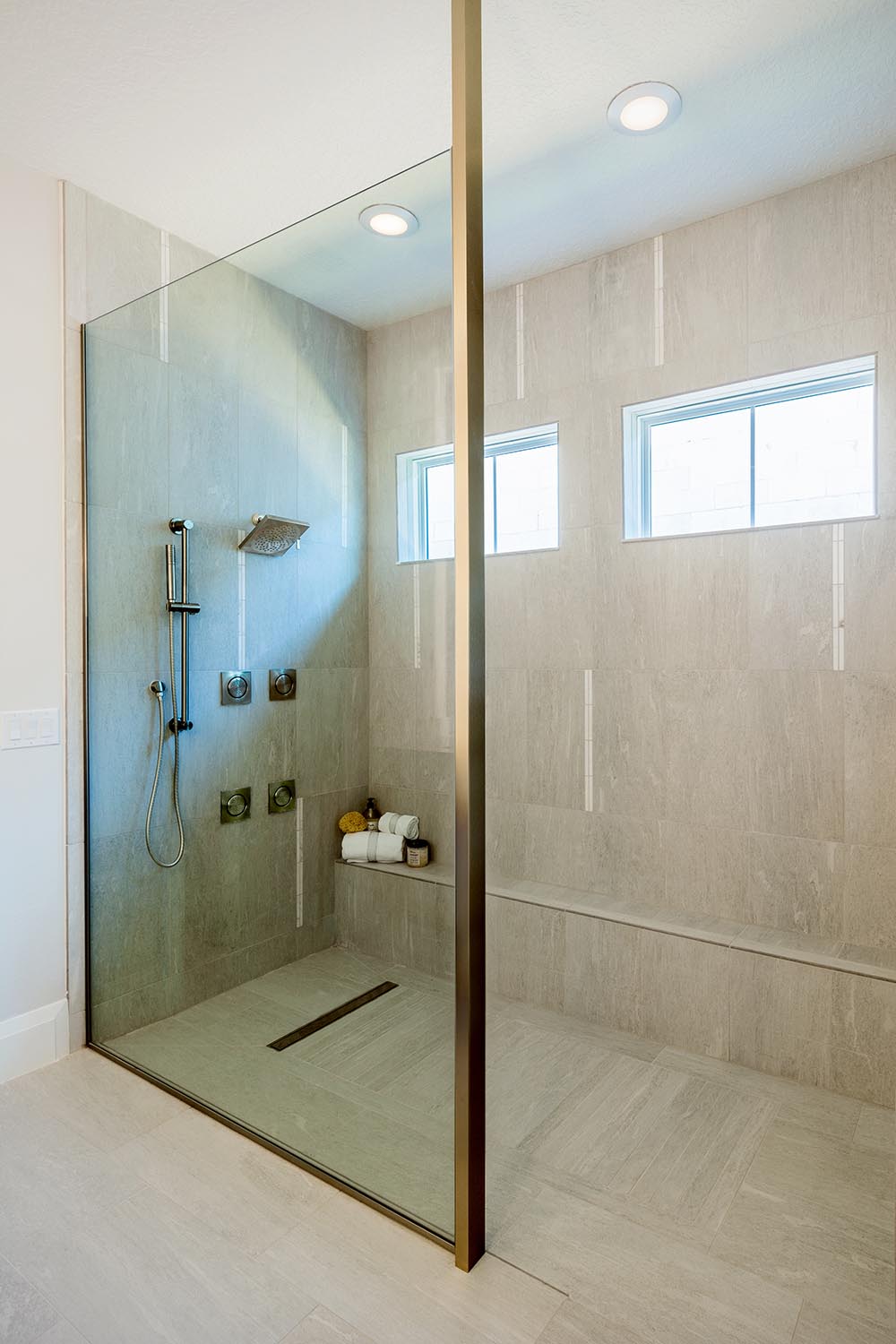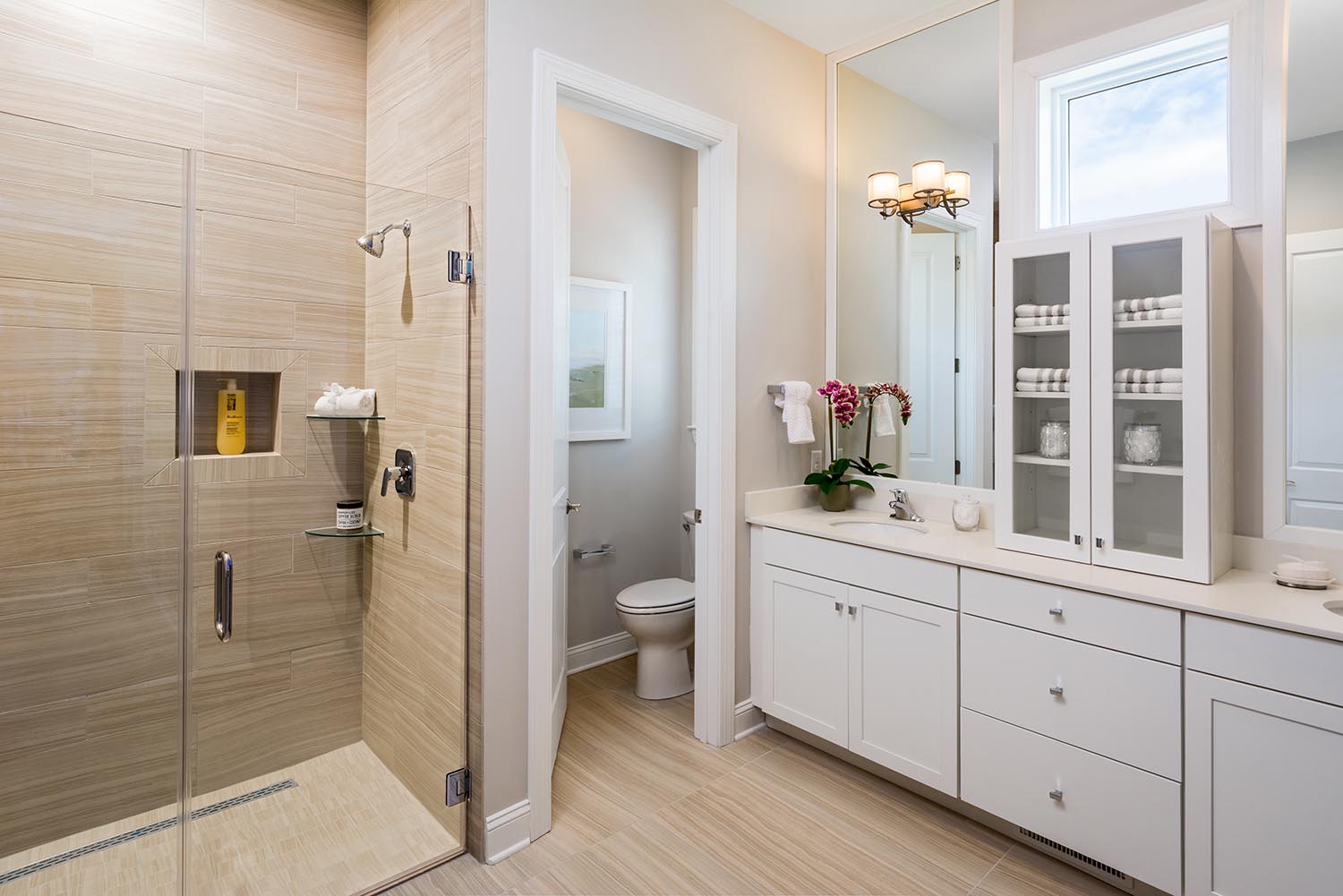 Outdoor Living
Over the last decade, outdoor living has become a huge focus for designers, builders, and buyers. Little or no outdoor living simply isn't acceptable. Consider adding a covered porch as an option to your plans – maybe even a small and medium size covered space. I like to think in terms of function for outdoor living: lounging, dining, and cooking. And don't be afraid to extend the outdoor living beyond the drip line of the house to demonstrate to buyers how to fully use their backyard.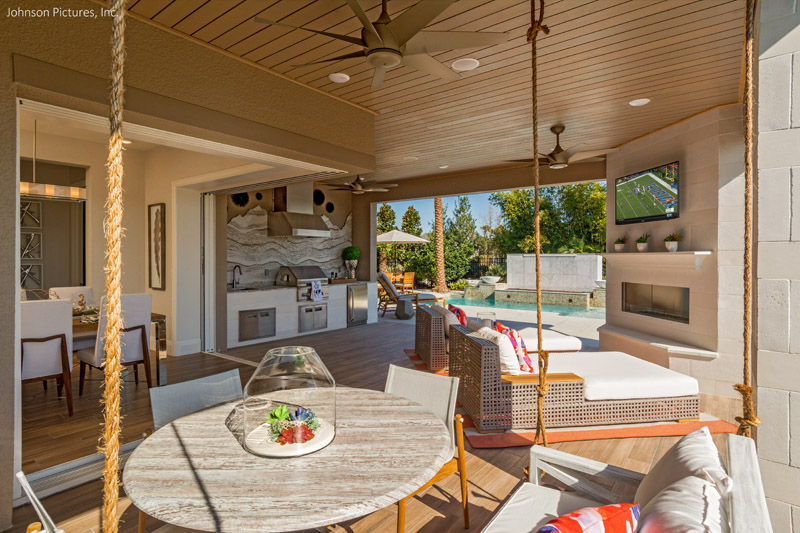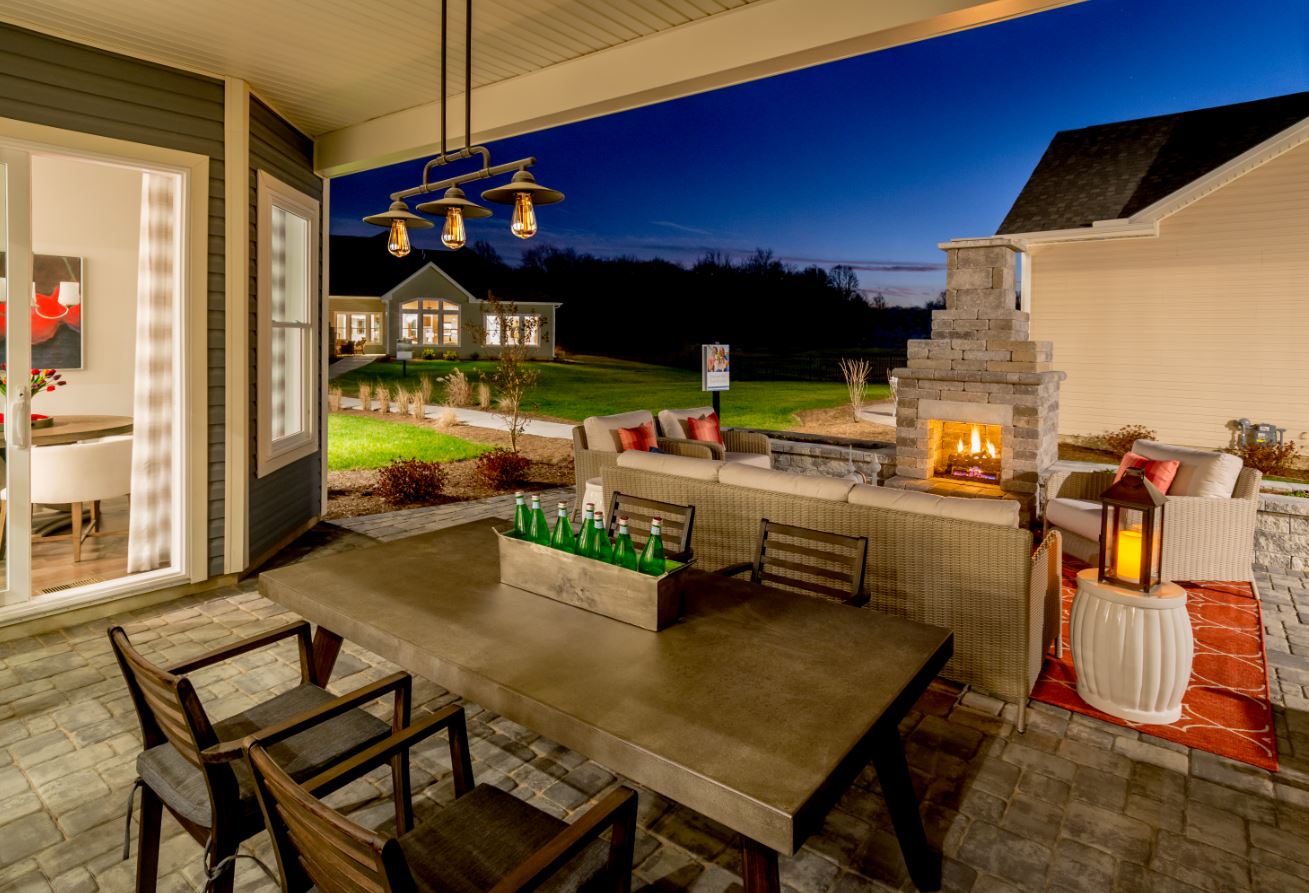 Lastly, there is the old "gang" floor plan – where the bedrooms are ganged together. This was once a popular plan form for young families so parents could hear their babies crying. But babies quickly grow up and now they can hear sounds coming from the primary suite that – well – might be awkward to explain. Fortunately, the baby monitor has changed the way we listen for our children. If you still have a gang plan in your portfolio, it's time to mothball it and redesign for a split plan.
In many markets, a builder may be competing with their own older floor plans now on the market as a resale – for a much lower sales price. If you're still offering the same plan from 5+ years ago, it's time to bring something new to the market.
Next week I will talk about dated finishes and streetscapes. Until then, thanks for including housing design matters in your day!
Categorized in: Selling Floor Plans, Uncategorized
This post was written by Housing Design Matters