In last week's blog we talked about seasonal design and among other things, fireplaces. This week, I wanted to take a deeper dive into fireplace as the size, shape, fuel and technology of fireplaces is .. well on fire. Sorry – terrible pun.
I'm going to skip over wood burning fireplaces since that technology has been around since cave men roamed the earth. So, what is the most popular fireplace used by builders today? According to my new friends at Hearth & Home Technologies, it is direct vent gas fireplaces. It is not just popular because it is clean burning and low maintenance (no ashes to clean up or popping embers), but because how technology has stepped in and made them even better.
With the new technology available with direct vent gas fireplaces, you can manage the heat coming from your fireplace. This can be done passively with internal duct or by adding power and a blower to better distribute the heat.
Do You Need (or want) a Mantel?
With the ability to manage the heat from the fireplace, you can safely place a TV or painting above a direct vent gas fireplace without the need for a mantel. This is a game-changer for the décor of the home. As many designers, builders and buyers are looking for more clean lines in their home's interior, the mantel can be eliminated. While the mantel is where we hang Christmas stockings for the holidays, the real role of the mantel is to deflect the heat rising from the fireplace. Some buyers still yearn for the nostalgia of a more traditional look, but it's nice to know that the possibilities have been expanded dramatically – and not just in the luxury market!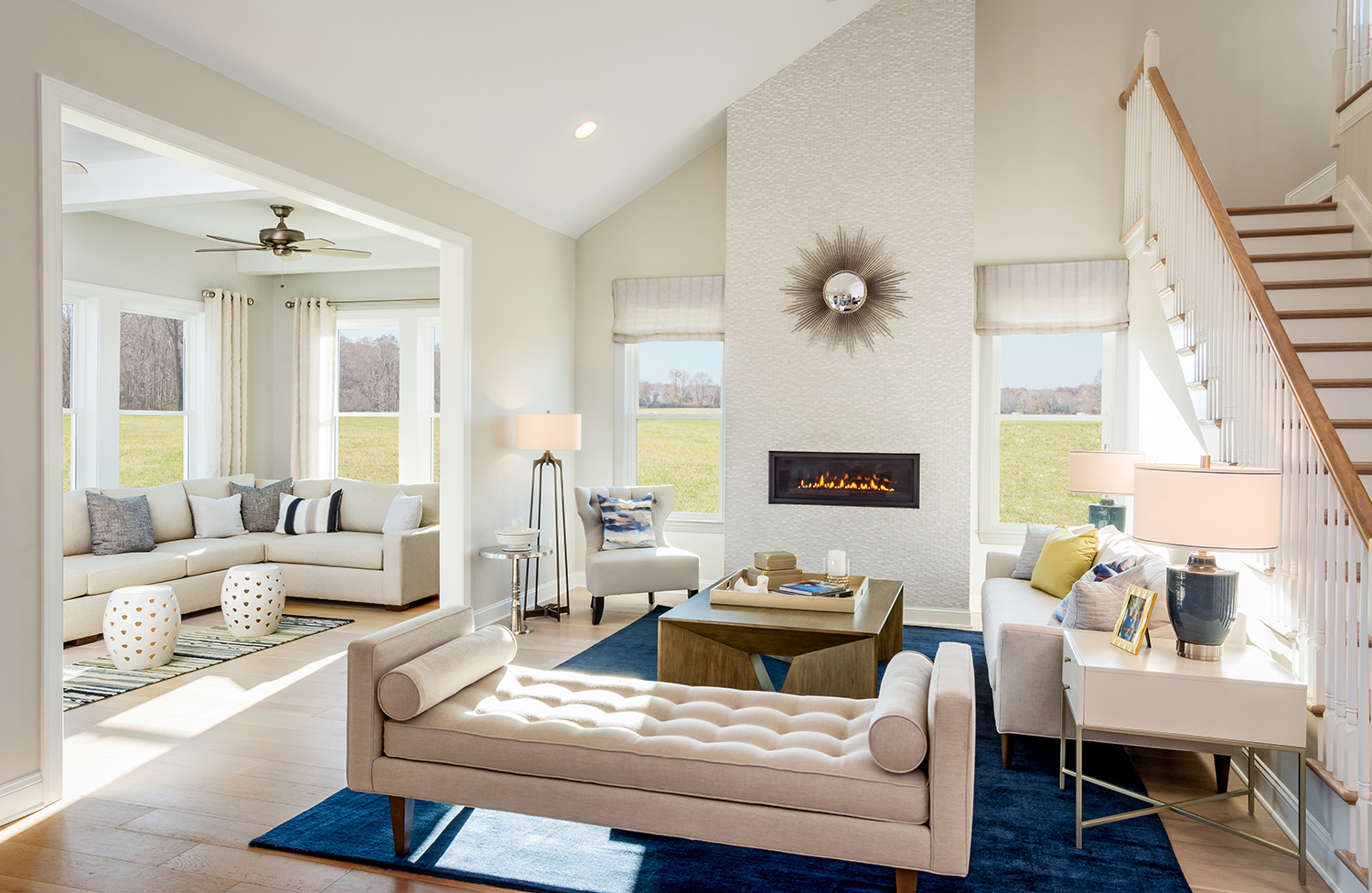 Shapes and Sizes
Also changing is the shape of the fire box. With buyers wanting their TV above the fireplace, a linear, rectangular fireplace has distinct advantages over the traditional square box fireplace. Let's do the math: Start with an 18″ tall fireplace, placed 18" off the floor. If you mount your TV at 12" above the firebox, your TV sits at a natural viewing angle – as opposed to ones 4.5 or 5 feet above the floor. My neck already hurts just thinking about watching a TV mounted that high – even if tilted down. I'm told that these gas fireplaces can be up to 8' long – assuming you have a wall long enough for that.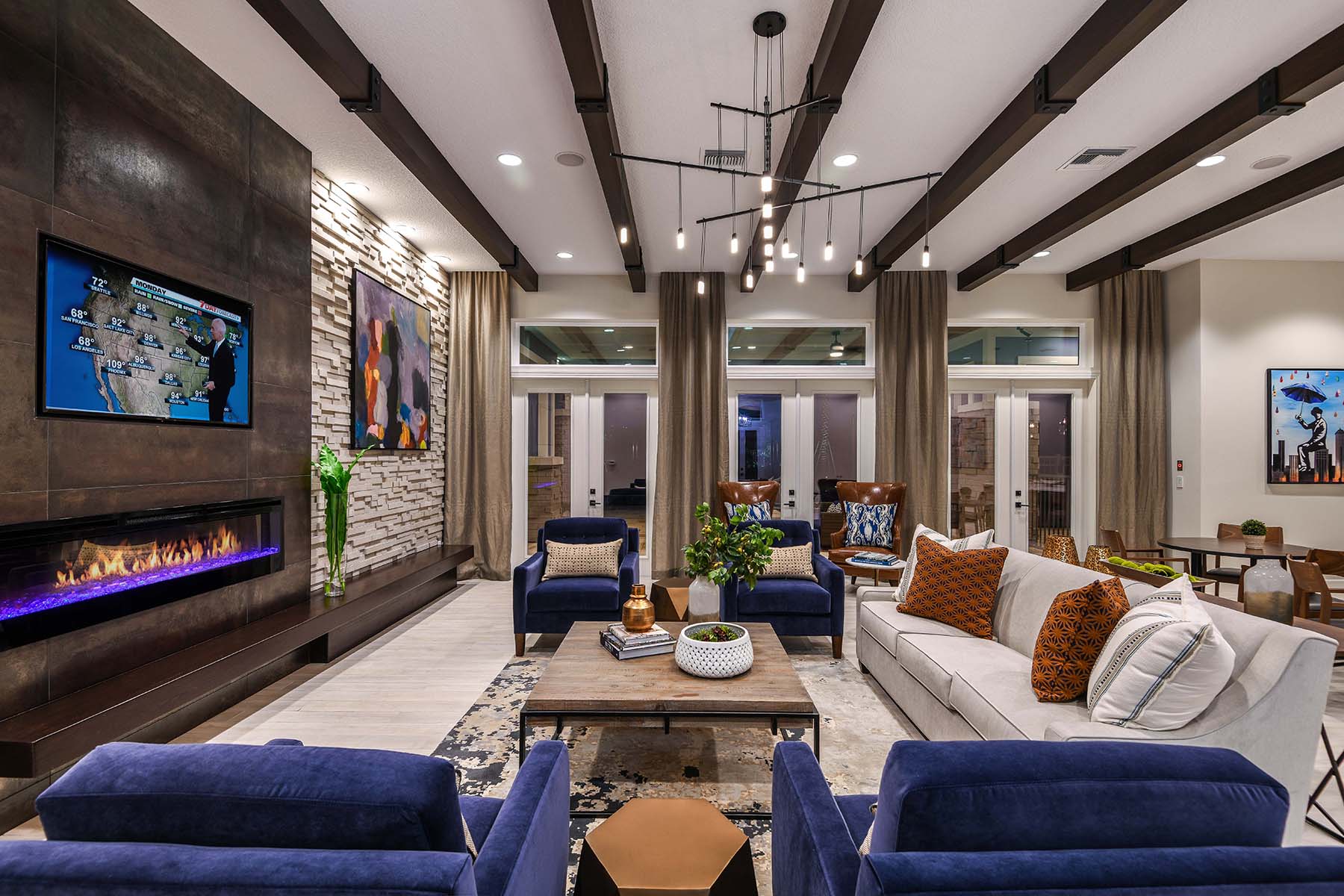 Another handy addition to fireplaces is they can be wi-fi enabled. "Hey Alexa, turn on my fireplace". On a cold rainy night driving home to a cold, dark house, you can turn your fireplace on before you turn down your street. New home sales consultants can turn on the fireplaces in their models as prospective buyers walk up the sidewalk.
Alternative Fuels
Beyond gas, there other fuels. Two of these are great for remodelers as they don't require any venting. One is an alcohol fireplace and the other electric. The advantage of alcohol over electric is you get an actual flame. The only maintenance is filling up the fireplace and the fuel is pricey – averaging about $20 for a four-hour fire.
Electric
But for just pennies, you can also have an electric fireplace. Not only can you skip the fuel, it also is considerably less deep, taking up considerably less space. But the real advantage of an electric fireplace is you can use them with or without heat. Why would anyone want that, you ask? If you live in a warmer climate but your still want ambience, an eclectic fireplace with the heating element turn off is perfect. Even in colder climates, you can have your electric fireplace on 365 days of the year.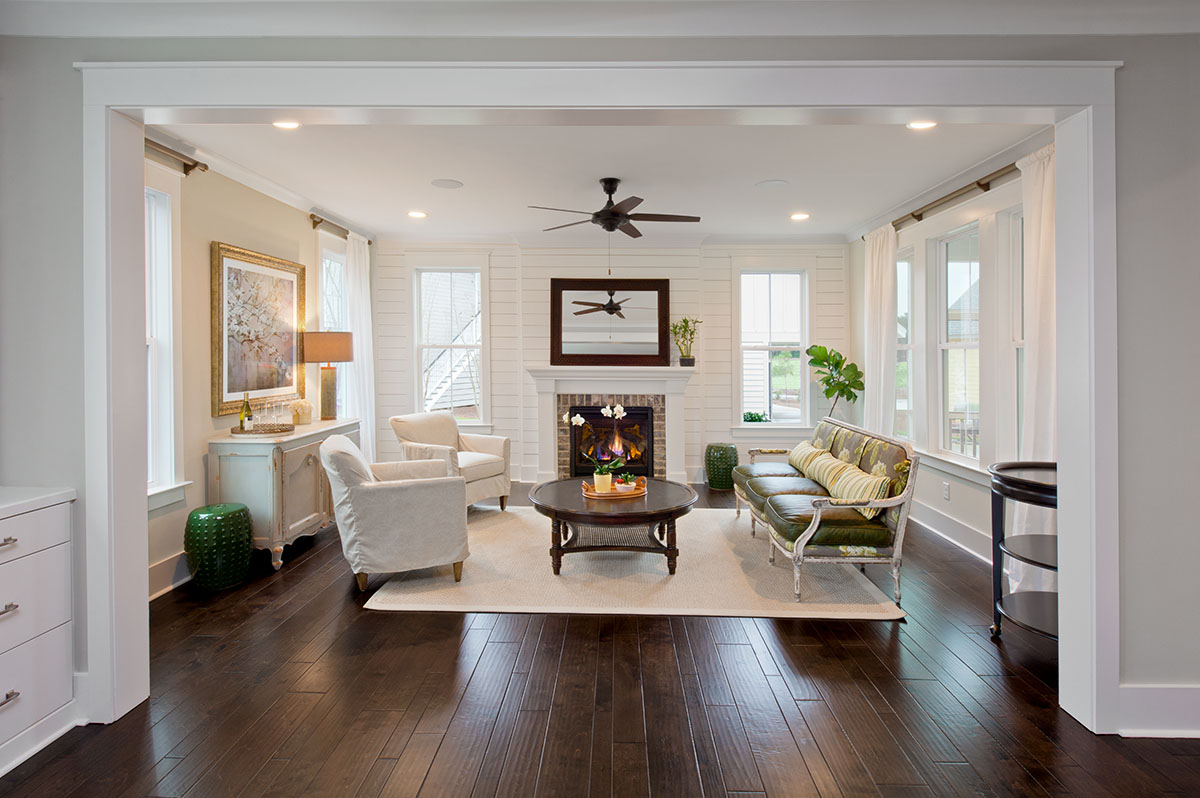 A word of caution for both electric and alcohol fireplaces: They don't put out the same heat or BTU's as gas fireplaces. This is especially important if you're looking for the heat needed for an outdoor fireplace.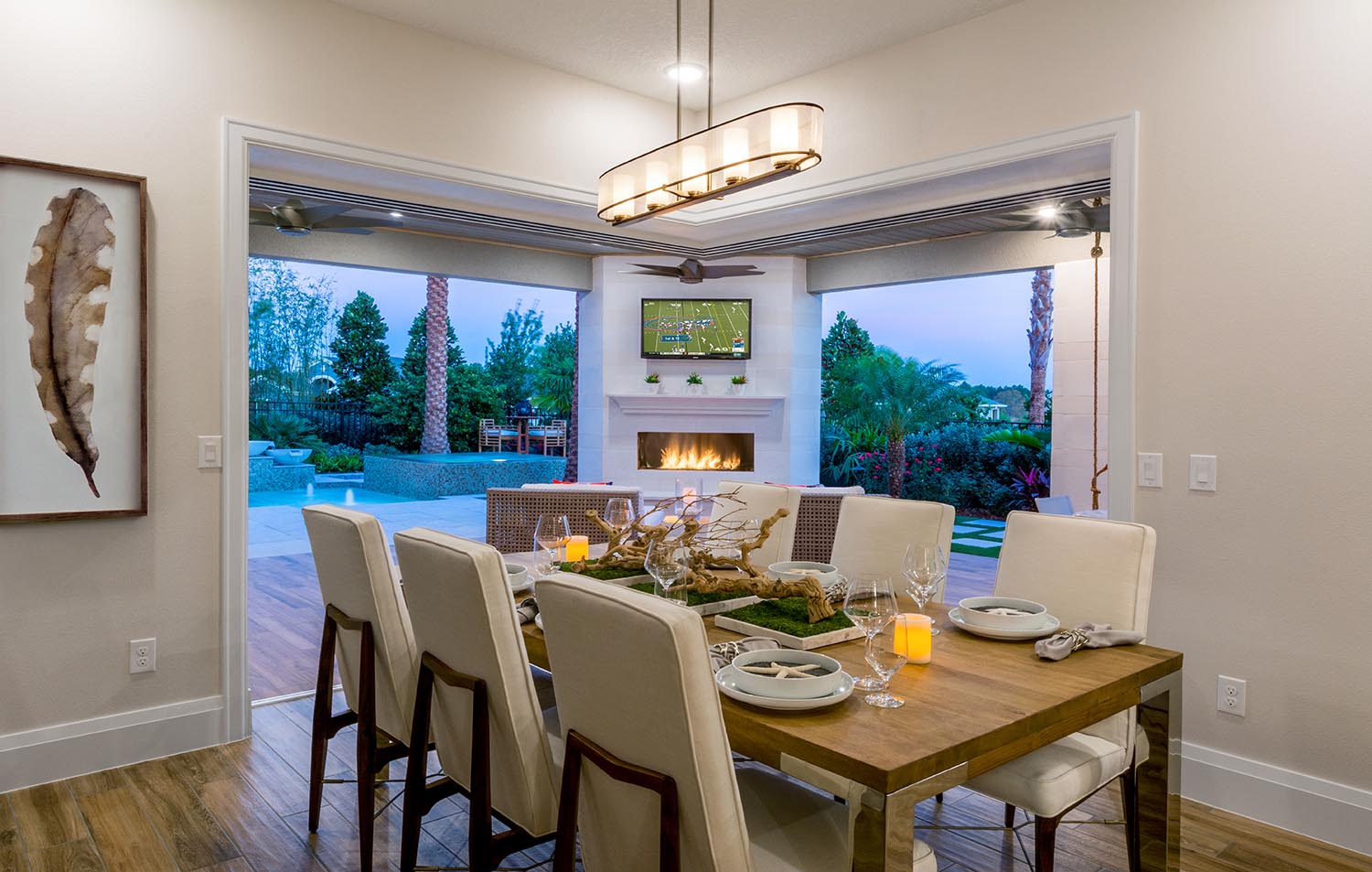 Thinking Beyond the Family Room
Like so many industries this year, there has been a run on fireplaces. Okay, not at the same rate as toilet paper but homeowners stuck 24 hour a day, 7 days a week in their homes are looking for the calming effect of the fireplace. One could say there is an emotional tie to the warmth and calming affect of a fire that goes back to our caveman roots. And while many during lockdown have turned to wine and spirits to calm their concerns (wait, what? Who me?), think about the wellness a calming fire has the potential to bring. The home office has become one of the hot-ticket items for new homes, why not take it up a notch and offer an electric fireplace? And with the wi-fi enabled or no heat electric options available, fireplace can now be in the owner's bedroom and bath. Imagine the ultimate "Calgon" moment in a beautiful vestal tub with the flickering light from a fire. Or falling asleep to a fire in the bedroom without fear of burning the house down. Ah, and on this cold day, could a fire ignite the creativity in me as a write or design?
Have you noticed an uptick in fireplaces in colder markets? How about warmer markets? Could the emotional pull and low-maintenance of a modern fireplace help seal the deal? Hopefully I have brought you a new awareness to the enormous advancement to fireplace technology. And maybe you're thinking about where in your home you might add a fireplace. Email me with your thoughts.
Categorized in: Housing Design Tips
This post was written by Housing Design Matters