Last year, as 2020 progressed and the doom and gloom kept coming in waves, another phenomenon was taking place. Across all industries, innovative and determined entrepreneurs throughout the country saw a need and turned uncertainty into opportunity.
Our subject today is an individual who had been in the home building industry for years, with multiple companies across the country and in different roles. This time, he decided to take a giant leap by starting his own homebuilding company.
It began with the opportunity to buy land. One national home builder – like many did at the beginning of the lockdown – put a stop on an upcoming land purchase. This created an opening for our brave subject to make the land purchase, giving him a chance to not only start a home building company, but to have his own community with two different lot profiles. He decided he needed seven different house plans.
Housing Design Matters was fortunate enough to win over this up-and-coming builder as a client. With no existing plans, we created a housing lineup fresh with new ideas and features. Elements that were born out of the new norms created by the work and school phenomena. Features born from lock down facilitating deliveries including everything from packages to groceries to entire meals. It was also an opportunity to weave in many of Housing Design Matters' signature Daily Lifestyle Solutions.
I visited their first model home over the weekend. It is not yet open to the public as they are still finishing it up, but I was so excited by this journey, I just had to share some of the photos.
Pandemic-influenced Features
The pocket office
Perfect for virtual learning, their first model includes a large two-person pocket office. Located on the second floor near the kids' bedrooms, this space has room to spread out in a light bright environment. In addition, there is a full-sized flex room downstairs for parents working from home.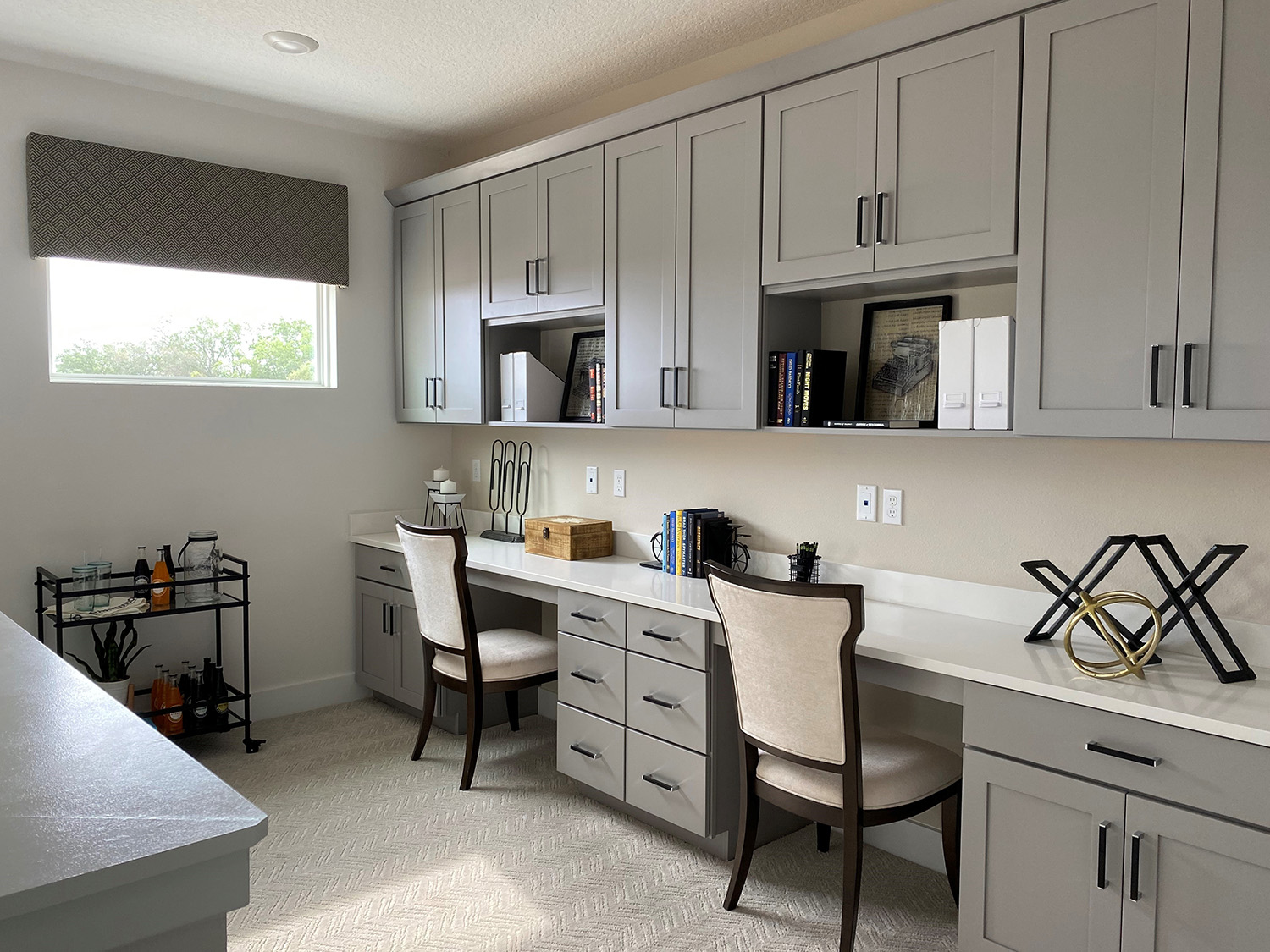 The Parcel Delivery Vestibule
The entire collection of homes for this builder includes Parcel Delivery Vestibules. Buyers initially didn't opt for this feature until they saw it in the model home. I especially like how the space was merchandised. Whether it is groceries, dining, or amazon, this is the perfect solution deliveries. After kids and parents go back to work and school, the Delivery Vestibule will our treasured deliveries out of the elements and out of sight from potential porch bandits.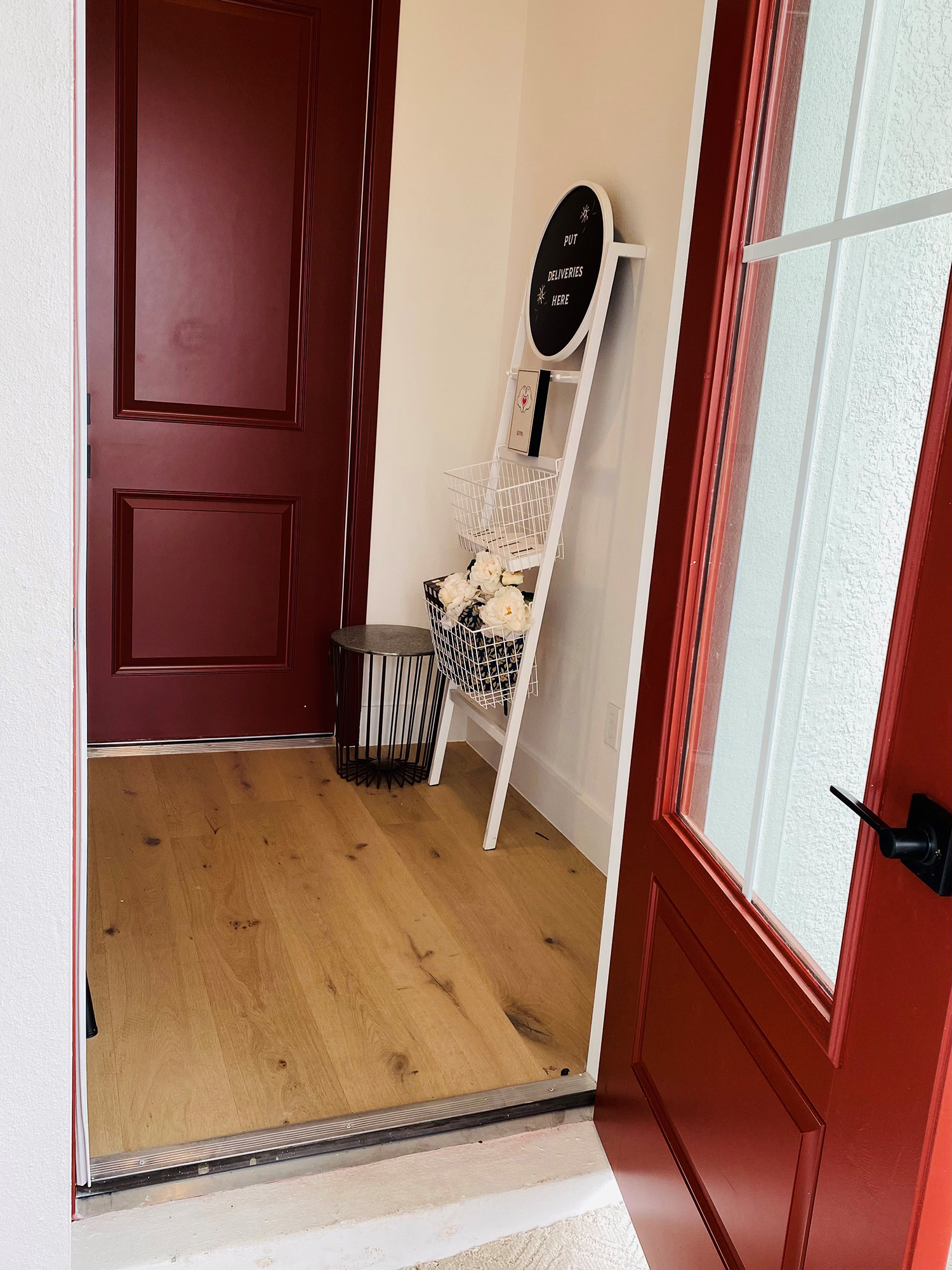 Enhanced Outdoor Living
Speaking of porches, the model home has both front and back porches. The front porch is perfect for socializing with the neighborhood. I think of it as the modern living room. The back porch is large enough to accommodate three functions, cooking, dining, and lounging. A beautiful pool serves as a backdrop and is perfect for both exercise and relaxation.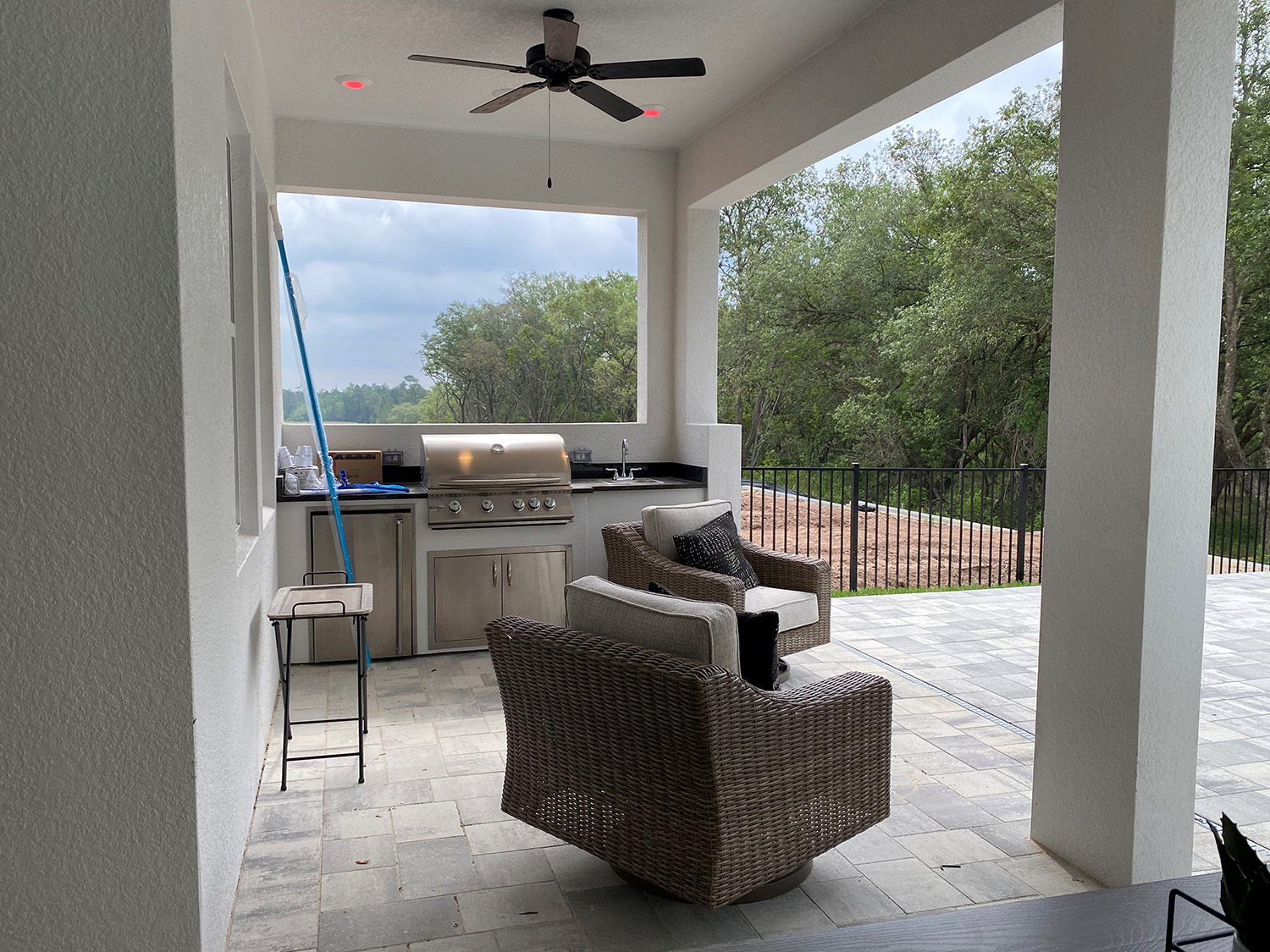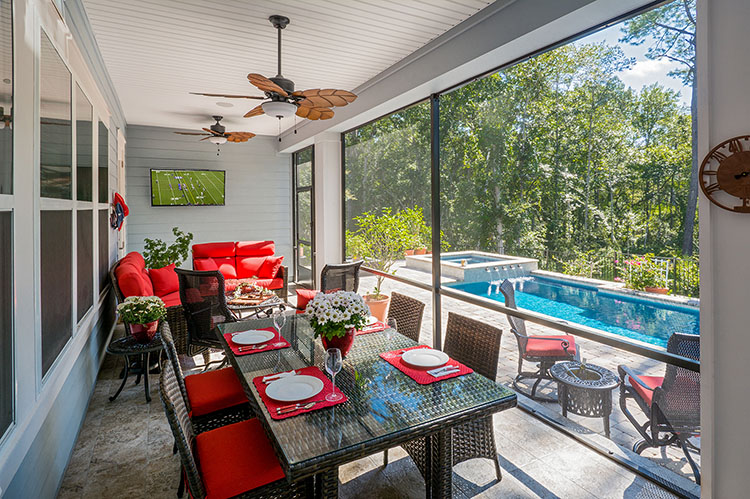 Daily Lifestyle Solutions
Welcome Home Valet
Since coming home should always be a special event, this house has an awesome welcome home valet. It is a great place for family members to take off their shoes, drop their backpacks and make the transition to home.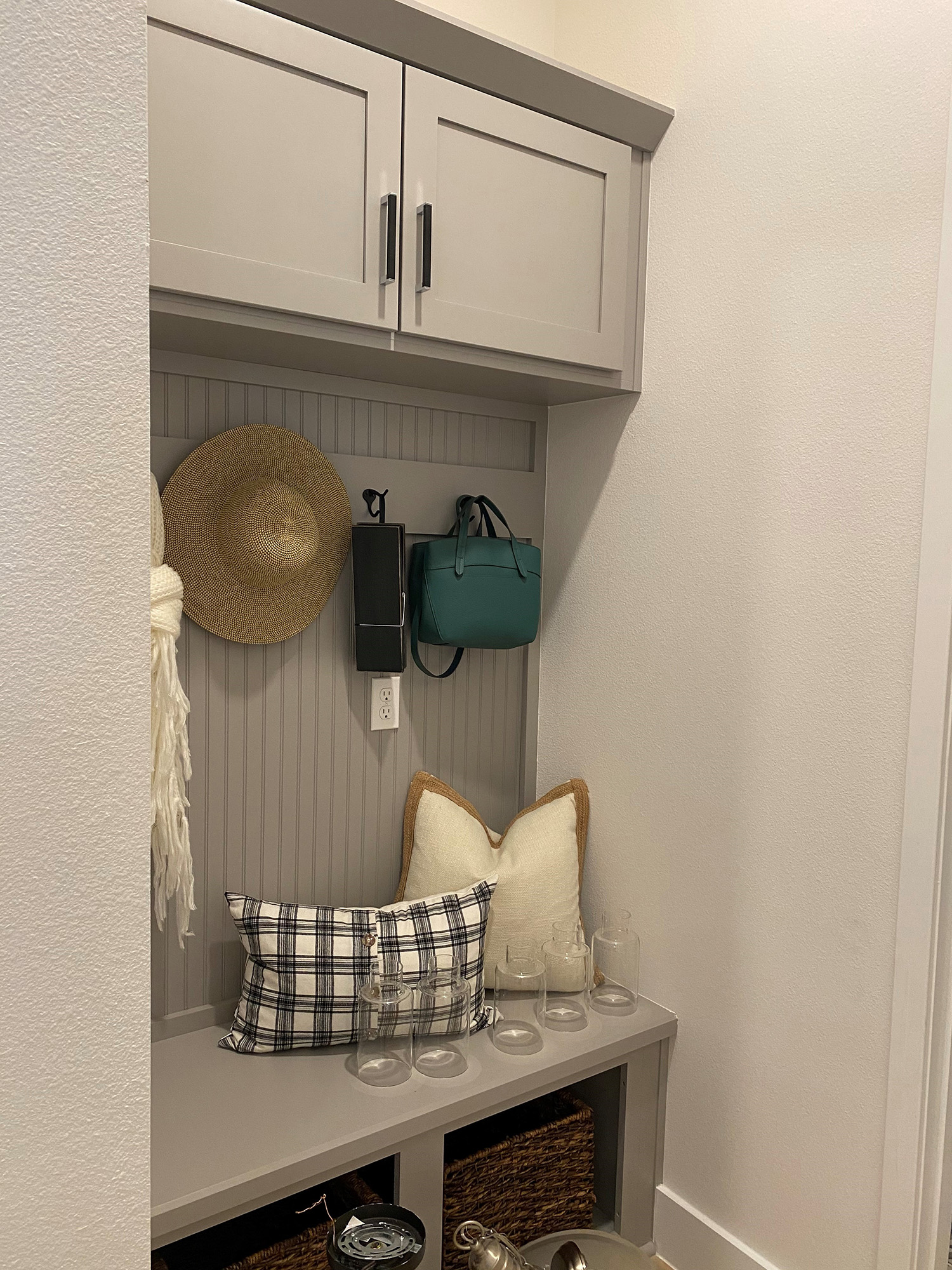 Messy kitchen
This is one of my favorite Daily Lifestyle Solutions so of course, we needed to include this feature in the model home. What a great opportunity to demonstrate to prospective buyers how they can entertain in their kitchen while keeping their counter clutter out of sight and out of mind.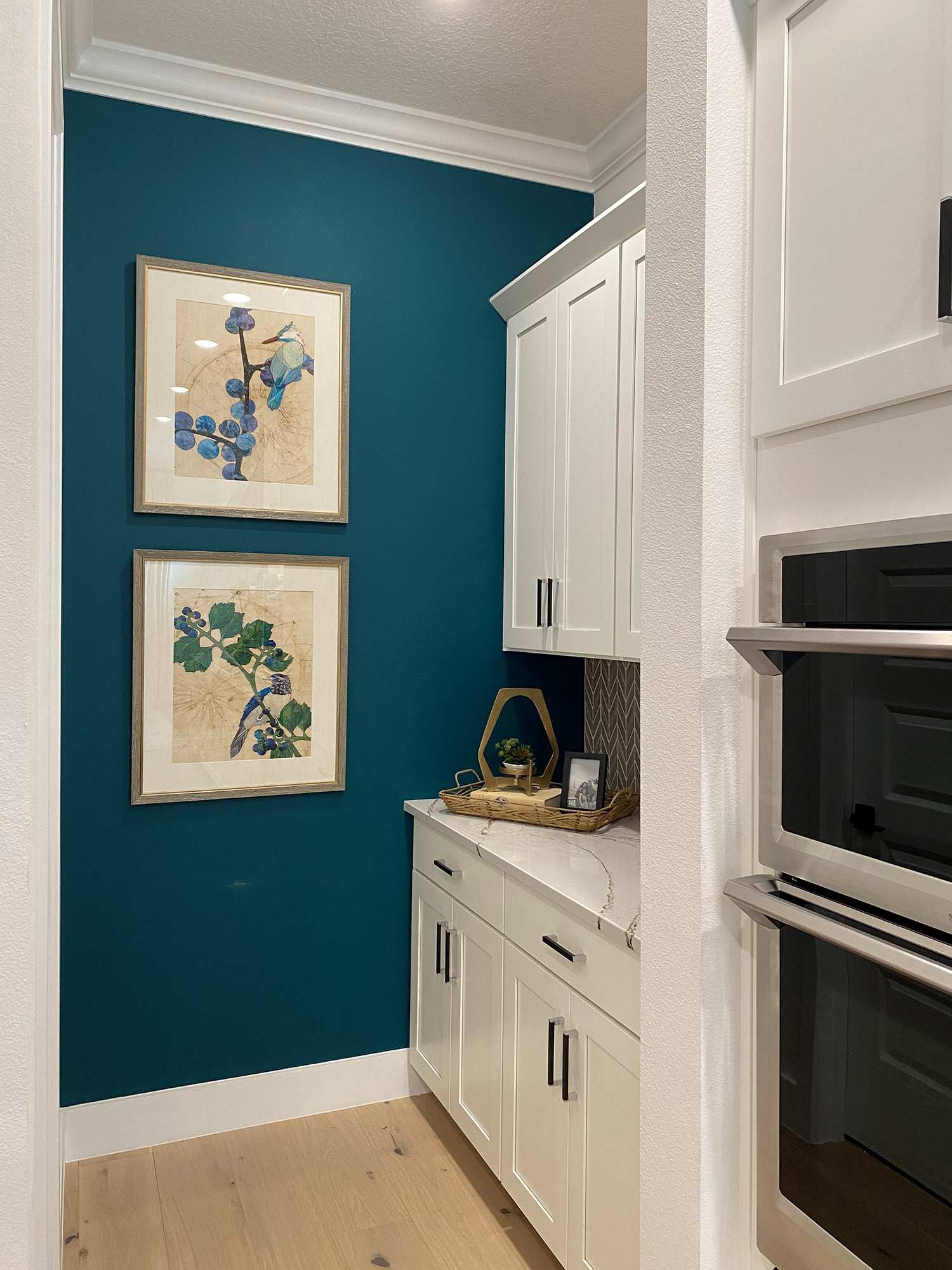 Power pantry
Forget the tiny 4' by 4' pantry in the corner of the kitchen, this house has what we like to call the Power Pantry. You can see from its size that there is no lack of storage in this kitchen.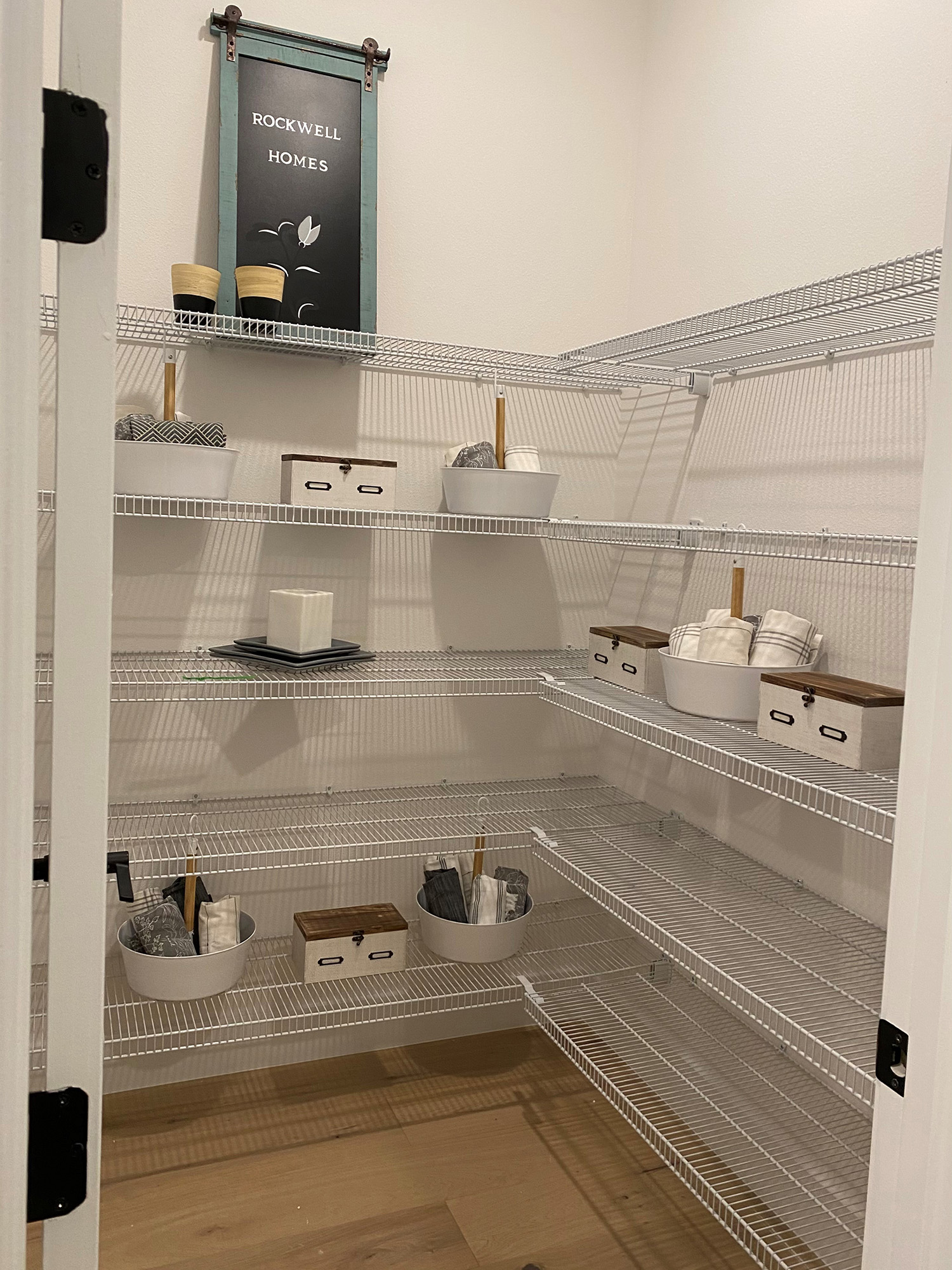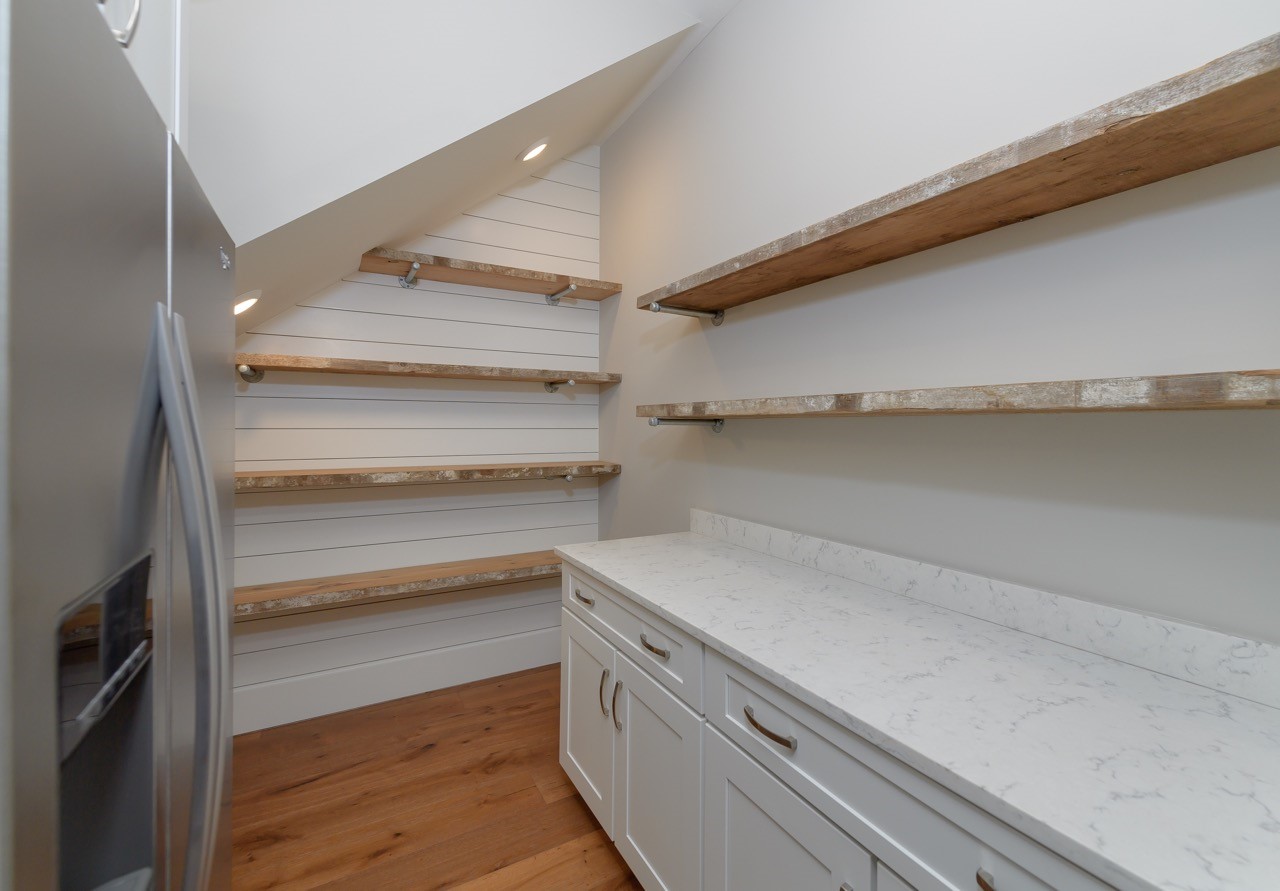 Connected Laundry
Personally, connecting the laundry to the Owner's closet has been the game changer in my daily routine. Not only does this cut down the time and path of travel, it also has the advantage of last minute touch ups in the dryer – you know, when you're late and you realize what you had planned on wearing was slightly wrinkled. A quick toss in the dryer and voila – you're ready to rock and roll.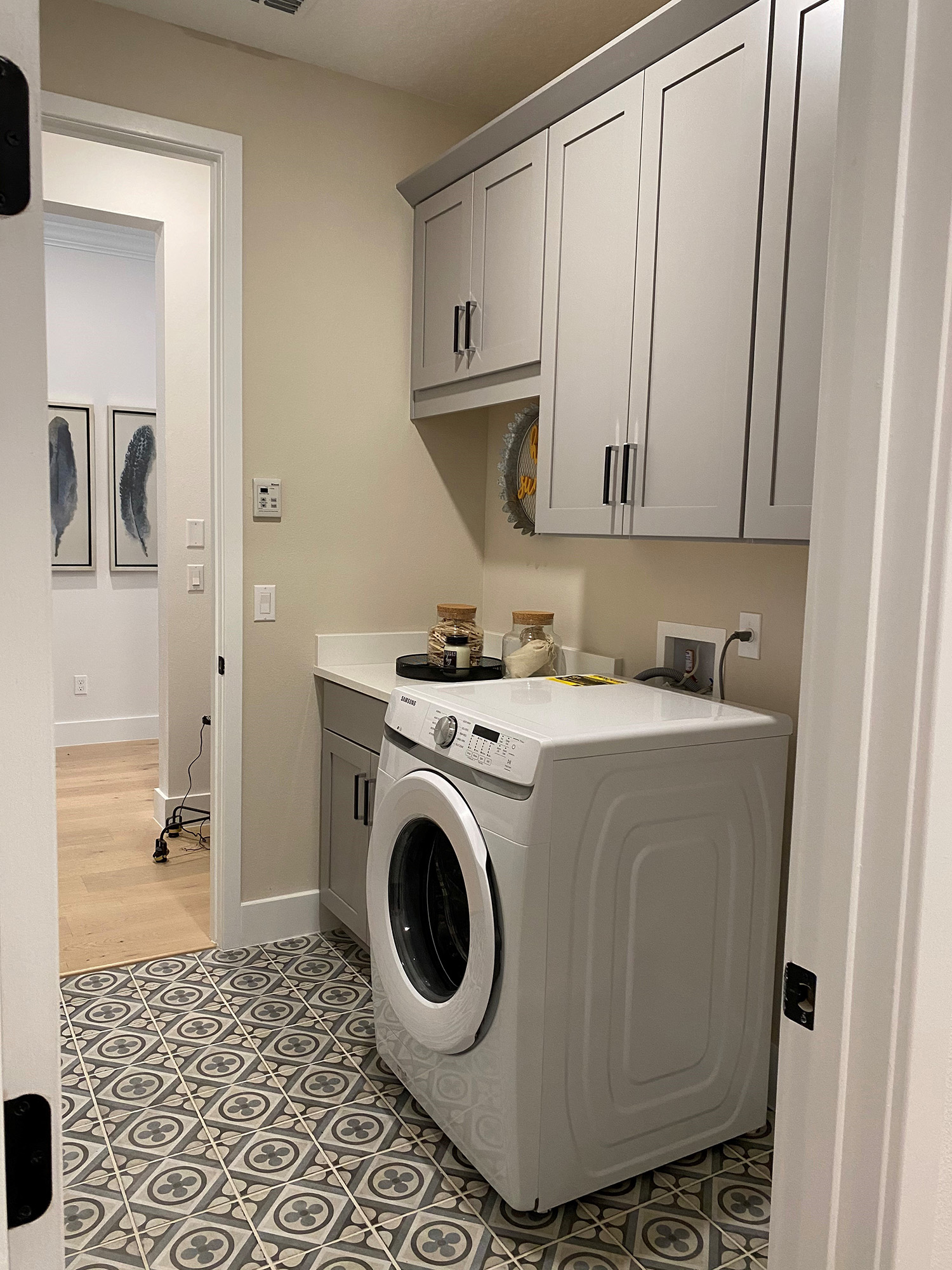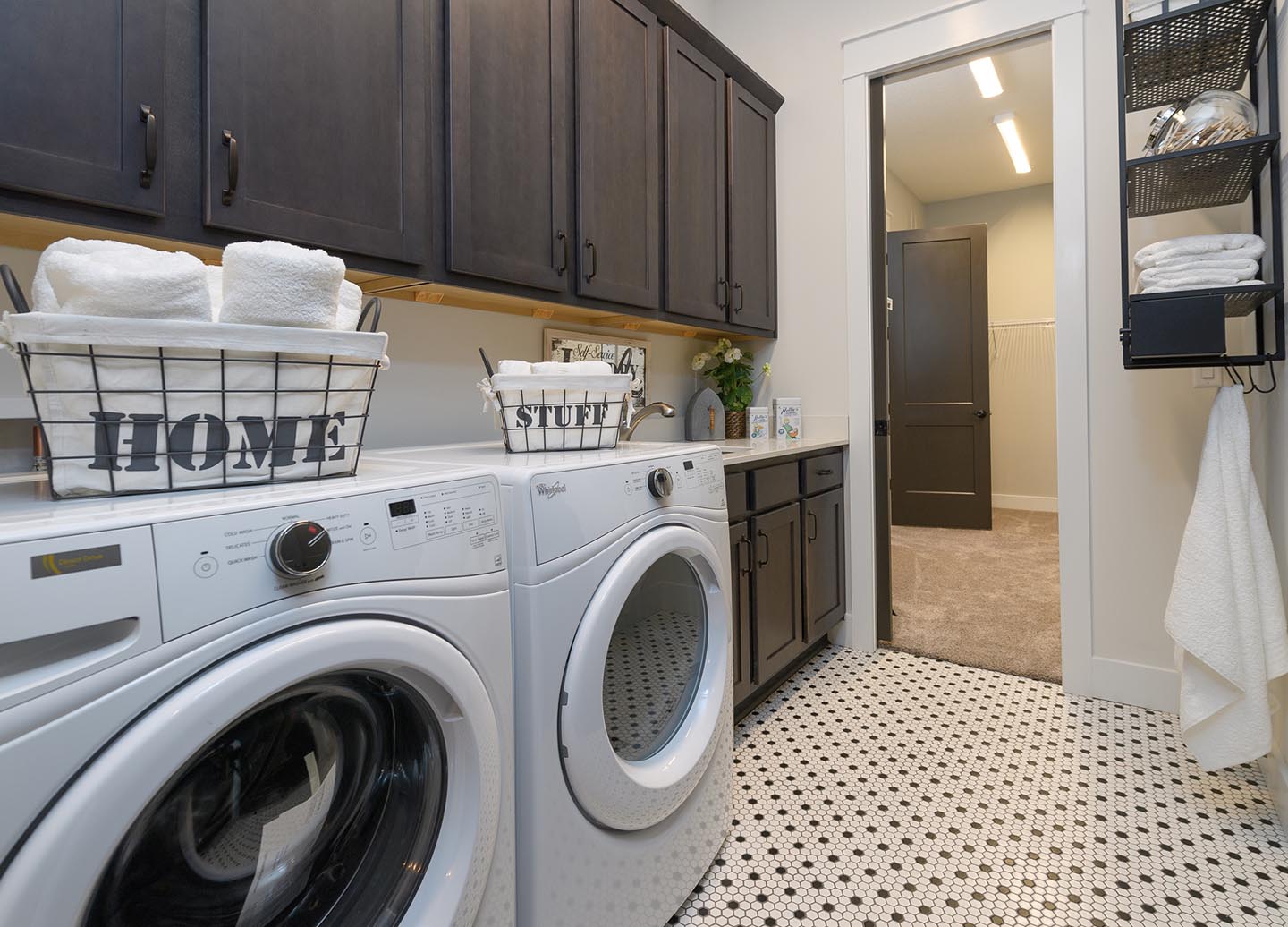 Risk and Reward
In the midst of doom and gloom, many Americans were able to turn uncertainty into opportunity. These kind of people inspire many with their determination and drive. Like many, this home builder has enjoyed the new surge in home buying. They have been releasing only a limited number of homes for sale since February and all have sold –without the benefit of a finished model. The grand opening is at the end of the month – less than 10 months since he decided to take a chance on an empty plot of land!
There are countless stories over the past year of those who created opportunity within uncertainty. Perhaps you are one of those brave entrepreneurs. I believe these stories deserve to be heard and learned from! While we will continue to face hurdles going forward, I am inspired by those who chose to take a chance in the face of adversity.
Categorized in: Daily Lifestyle Solutions, Housing in the Pandemic
This post was written by Housing Design Matters