In an effort to hold down the cost of new home construction, builders and purchasing agents are always looking for ways to save money. One common point of contention is how high to make the exterior doors.
This is not a decision that should be taken lightly. But too often, this decision is made at the last minute in a "Hail Mary" attempt to bring a house's price in line with the budget. We've all seen that unfortunate situation where the top of the exterior door doesn't align with the adjacent windows.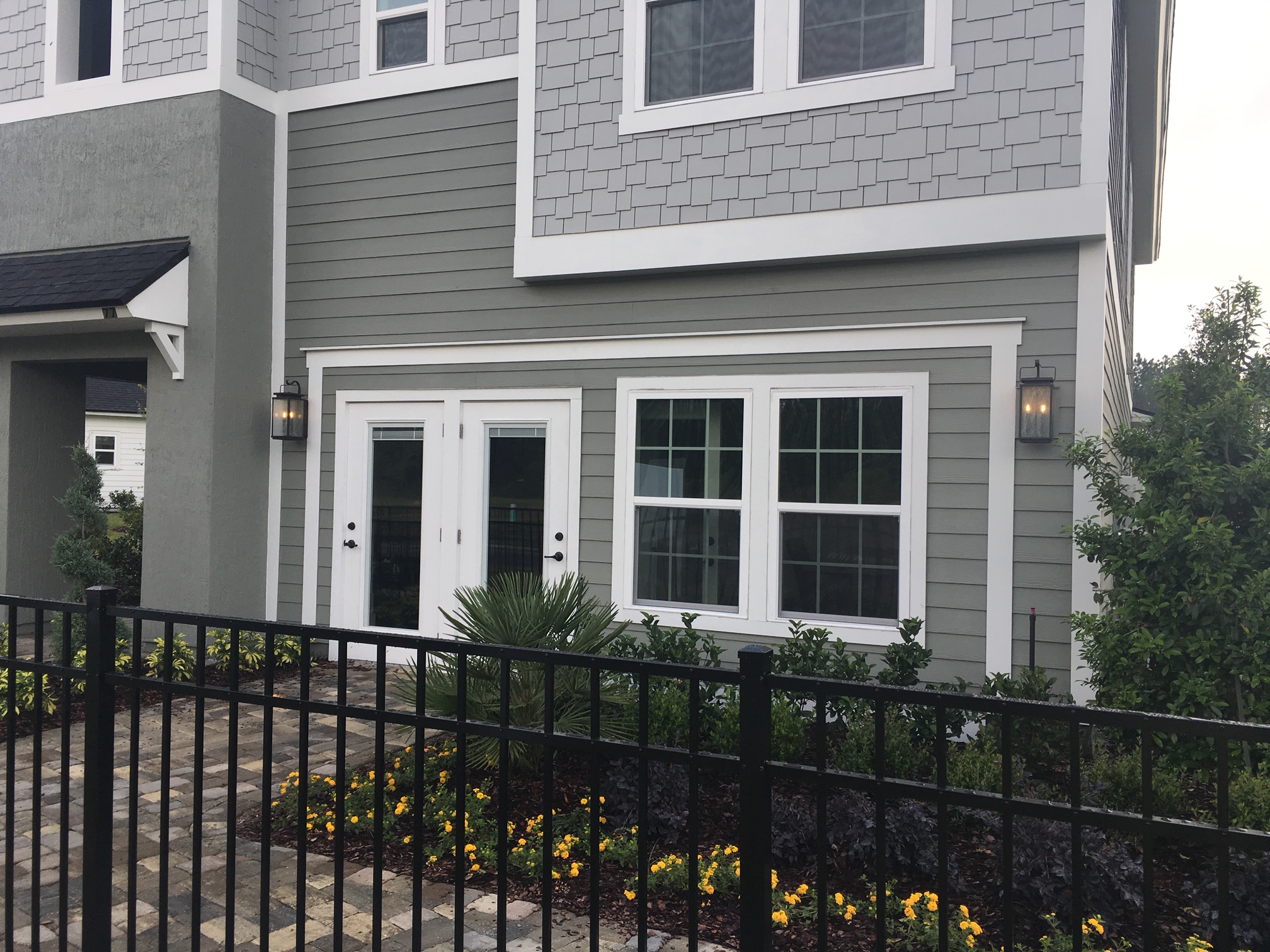 I'm sure you've seen even more outrageous examples (by all means, I'd love to see them!). So how do we avoid this altogether and determine upfront what your exterior door height should be? There are a few methods and factors to consider.
Ceiling Height
The first determinant (other than budget) is the ceiling height. If the house has a 10' ceiling, then the tops of your windows and doors should be at 8'. A 6'8" door in a 10' ceiling leaves 3'4" a bit clumsy – not a good look. If you go on the premise that the window and door heads should align, you must use 6' tall windows in the 10' ceiling – 2' above the window and 2' below the window, giving you a balanced look. If 8' tall doors are out of the budget, you should consider lowering your ceiling heights.
Transom windows
One alternative is to add a transom over the door to create a better visual alignment and sight lines. This used to be an acceptable way to lower the cost of the door. However, in Florida with our wind load restrictions, this can be a problem (an excellent solution otherwise).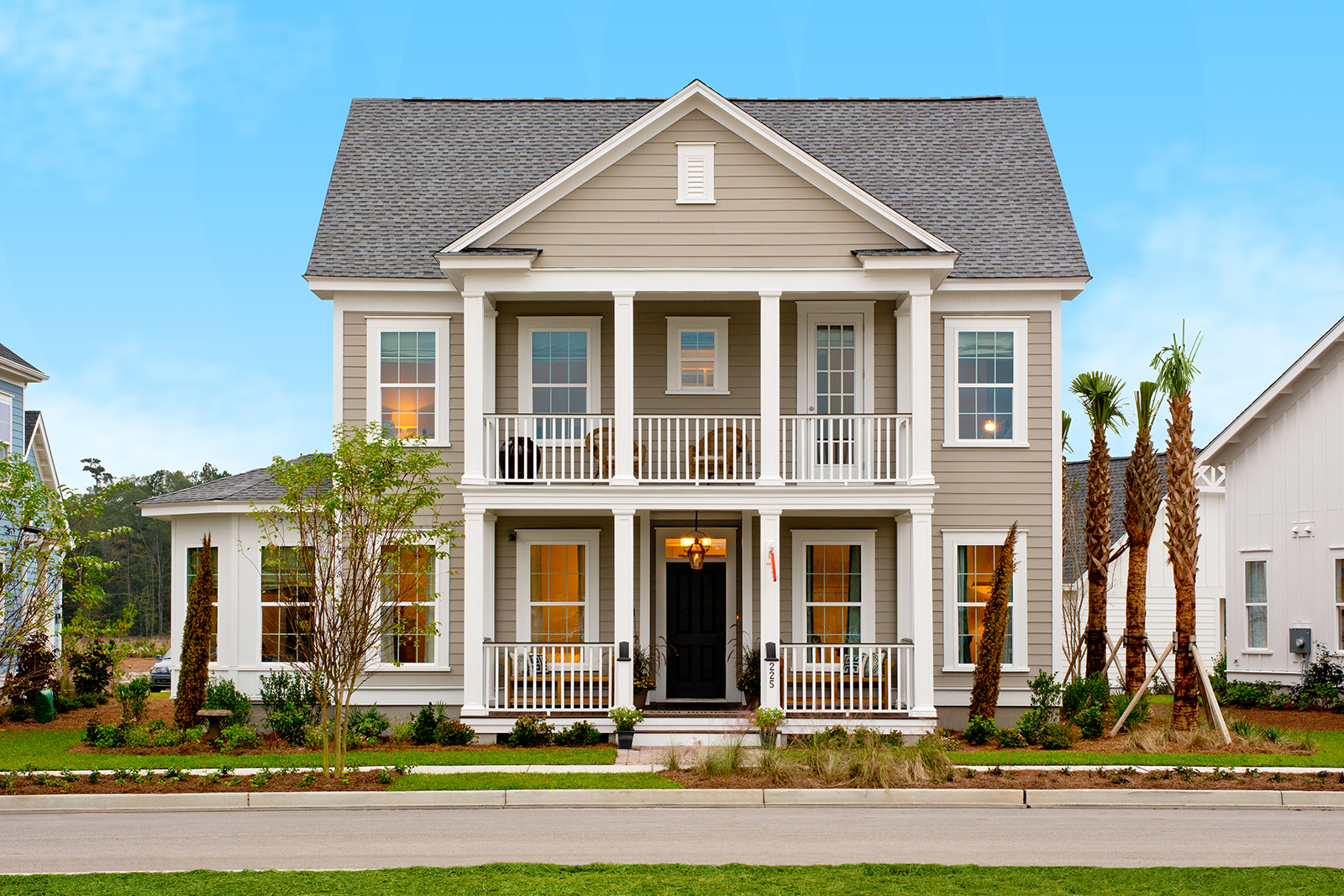 Lower the windows
If you have a 9' ceiling and want to avoid the cost of the 8' doors, consider lowering the windows, especially if you drywall wrap your windows and wood trim your doors. I like the balance of 5' tall windows at 7' in height, leaving 2' above and below the windows. If the adjacent door has 4" of wood trim around it, you've achieved your alignment issues and saved money on the doors and the windows. (A cake and eat it too moment if I've ever seen one.)
The Valance "Trick"
If you're stuck with a door that's lower than the adjacent window, you can always add a valance over the door to fill that awkward gap and hide the alignment issues inside your model. Oh yes, I've seen it. But should you? Allow me to just go ahead and say: No. You shouldn't. This bandage won't prevent your inventory houses from looking awkward. Worse, the unsuspecting homeowner doesn't realize this alignment issue until their house is in drywall – now you've got an unhappy buyer.
The moral of this story is to be upfront with your budgets and work with your architect to achieve the best looking home possible. Don't task your purchasing staff with the no-win strategy of trying to squeeze out dollars at the last minute.
Categorized in: Exterior Styles
This post was written by Housing Design Matters