My husband gave me a fabulous albeit unusual Christmas gift this year. He hired a painter to paint a red accent wall in our bedroom. I had been wanting this wall painted for years! Even had the color picked out.
Missed opportunity!
The story of this wall starts the day we moved into the home – the day I realized I had screwed up. The wall behind the bed was a slightly darker color than the surrounding walls – but not enough to be perceived. In other words, it was a "why bother" and drab to boot. Then the furniture arrived. Things got worse. The beautiful, curved headboard was completely lost on the drab wall because the colors were too similar.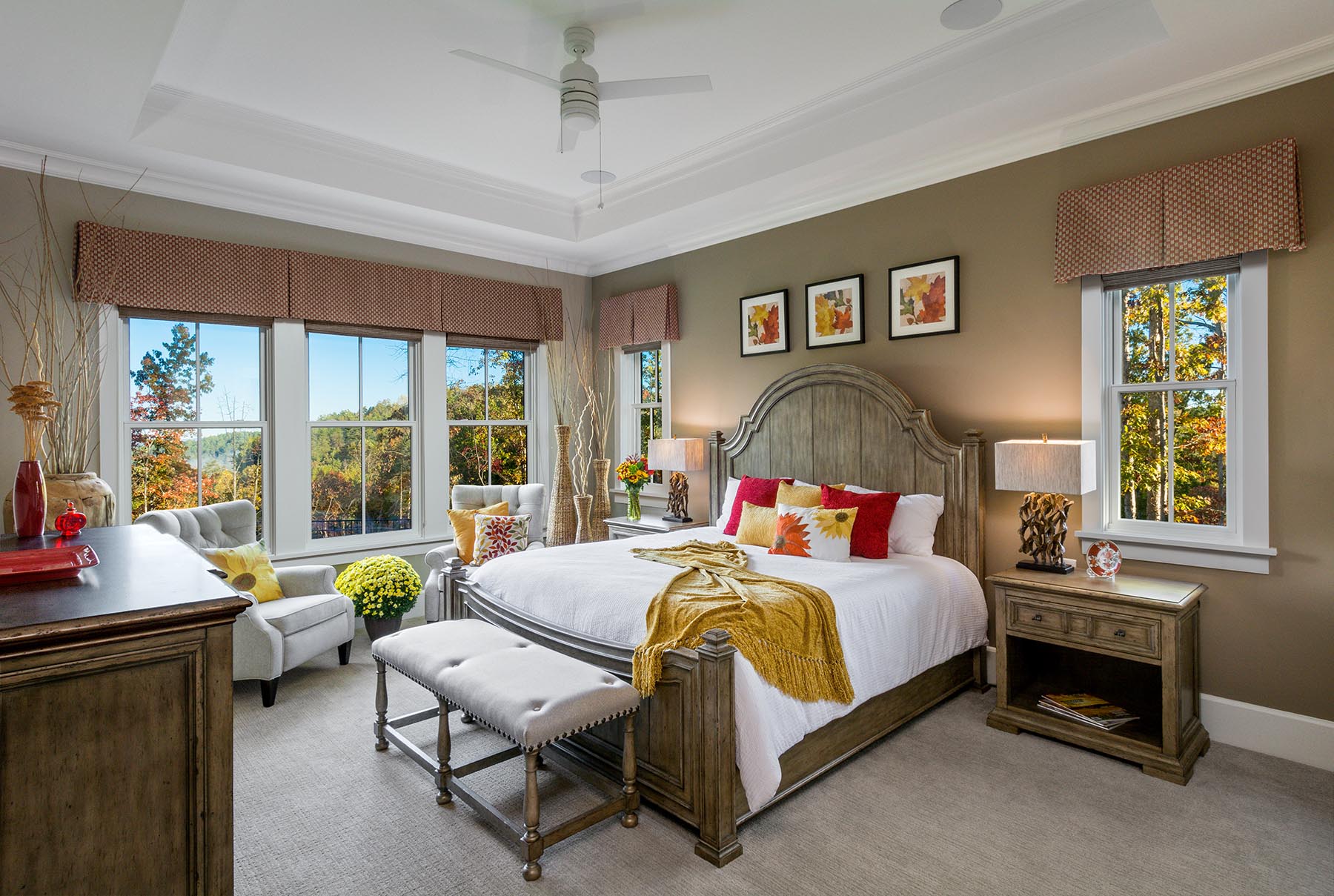 An Architect, Not an Interior Designer
Let's face it, I am not an interior designer, and I did not sleep at a Holiday Inn Express prior to selecting the furniture or the paint tone. In fact, both functions were months apart and not adequately coordinated. I am probably not the first or the last person to have this design disconnect. Of course, in my younger days, I would have painted the wall myself. But now that I am 55+ the tasks just seemed too much.
Post-construction services
Fortunately, our builder has started post-construction services for their clients – perfect for people like me who don't get everything right the first time or when things change over the lifespan of the home. Our builder has numerous loyal subcontractors who they trust to provide services for occupied homes.
The morning of the anticipated transformation, we moved the furniture away from the walls. Our bed is obnoxiously heavy, so we completely disassembled it prior to moving back.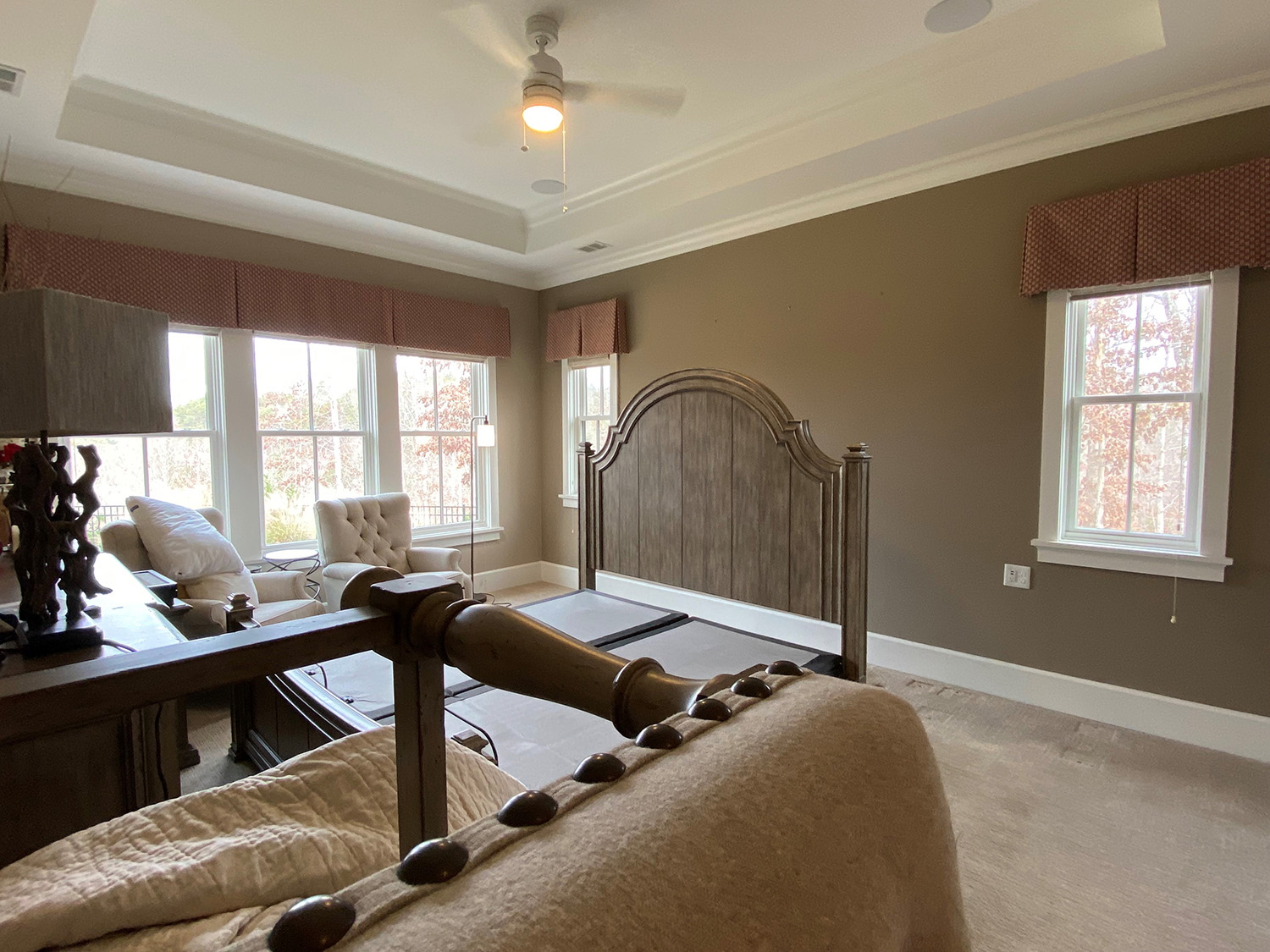 We were preparing for a 9am arrival. Of course, in addition to moving the furniture, we needed to vacuum behind the bed where a very large dead spider was discovered. Always a good sign…
What could go wrong?
At about 10 am we got a call from the painter. Two of his guys called in sick. Could we wait until tomorrow? Not unless we're sleeping on the floor! This is where the loyalty factor comes into play. Because our builder gives this painter a lot of work, he scrambled to find a solution. He ended up subbing the work out to another painter so the work could be done that day. If it had been Guy and Deryl hiring a painter, we *might* have gotten the wall painted prior to Valentines Day.
The gift that keeps on giving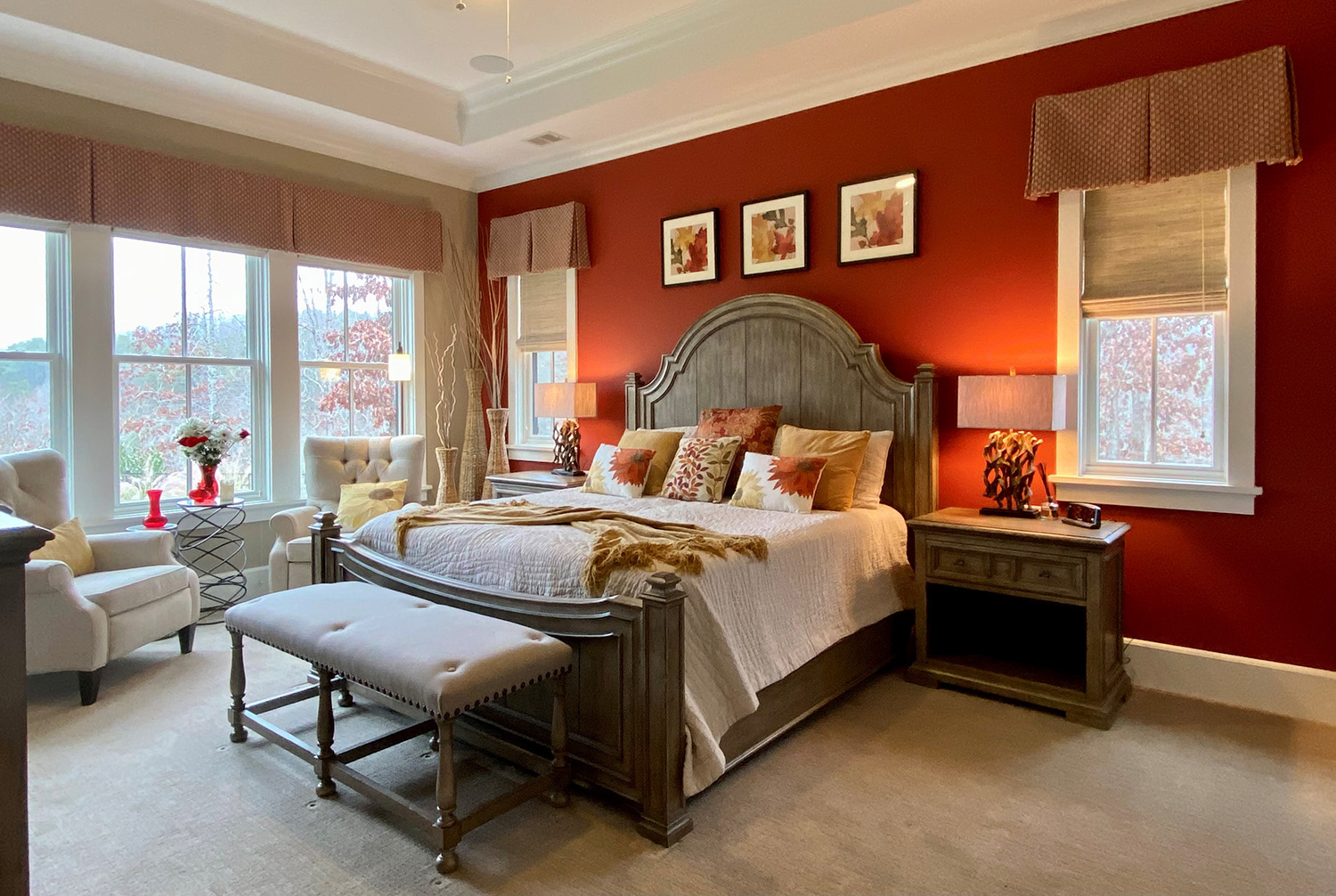 Every time I walk into the room, I say "Wow!" Of course, while the paint was going on the wall, Guy kept saying – are you sure? It's so red. Yes, I'm sure and I love it! The color in case you're interested is called Flowerpot by Sherwin Williams.
We are so thrilled that our builder offers post-construction services, and it's a win for them as well. We went from a one-and-done customer to a lifetime stream of revenue. And should we build again, we will happily use them again. If you're a builder, have you considered post-construction services? What do you think of the prospect? I'd love to hear your thoughts!
Categorized in: Uncategorized
This post was written by Housing Design Matters