Think of how much our lives have changed in the past two years, let alone two decades! So why are we still living in houses that were designed for a lifestyle that we don't even live? The first key at fixing old floor plans is acknowledging how we live today and recognizing that your current lineup of houses might not reflect that. Households are more varied. If we are only designing for the "Leave it to Beaver" days of a married couple with two kids, we're missing out on a significant buyer pool.
Our floor plans need to be flexible. Naturally, this is where flex spaces come in. A room based upon its placement could be:
Living room
Dining room
Den
Work from home space
Game room
Dual Generation Suites
One household type includes dual generation. This could be a suite for mom or adult child. Having an option that easily converts to a dual generational suite is key to capturing this buyer profile.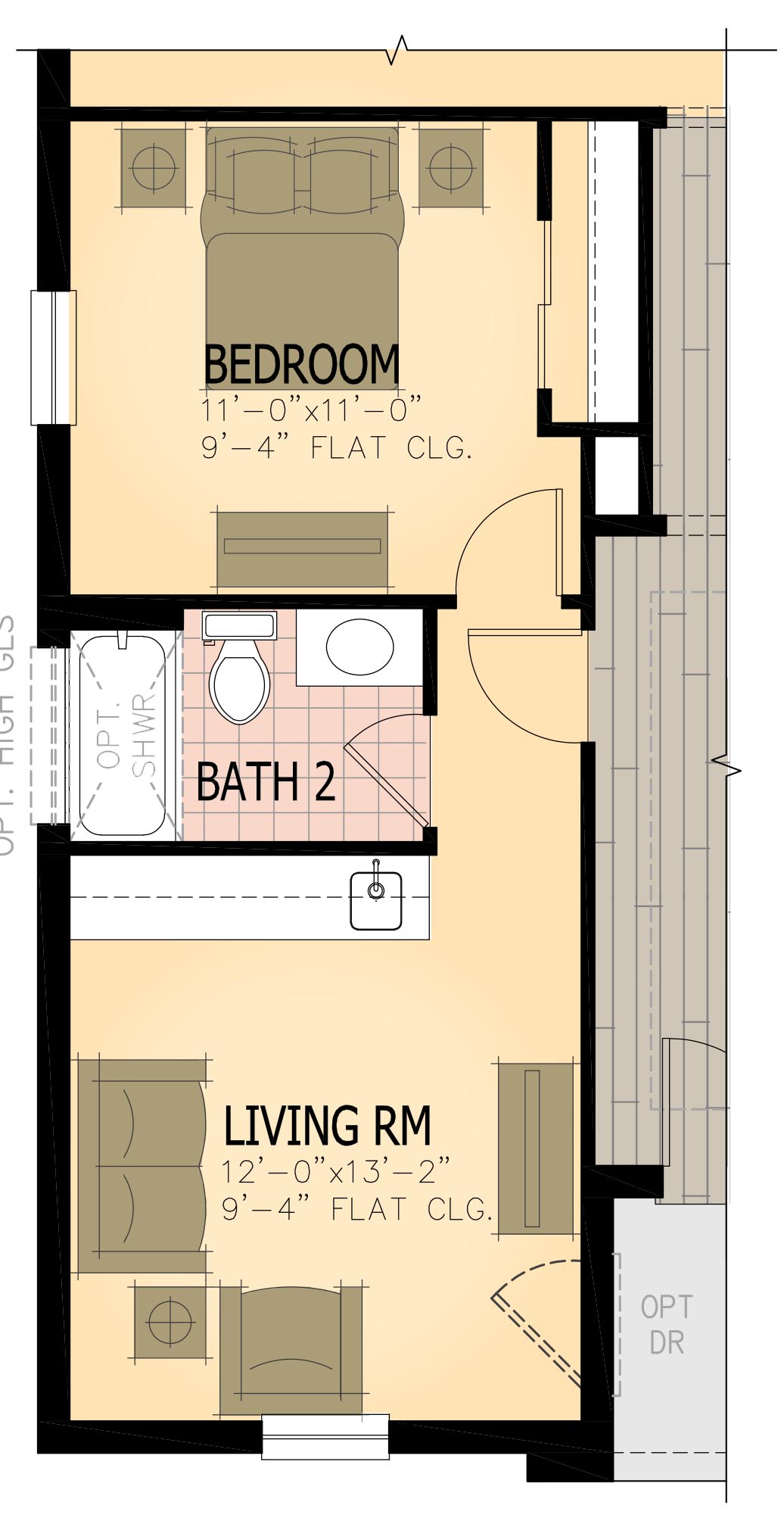 Convenience Factor
Convenience plays a big role in up-to-date floor plans and finishes. The once-popular granite kitchen countertops have gone out of fashion due to their high maintenance and relative lack of variety. Buyers are now turning to quartz countertops because they are less porous and hence don't stain like granite does.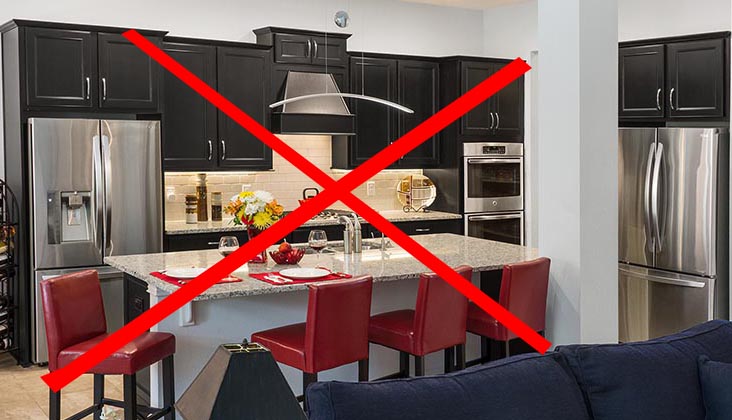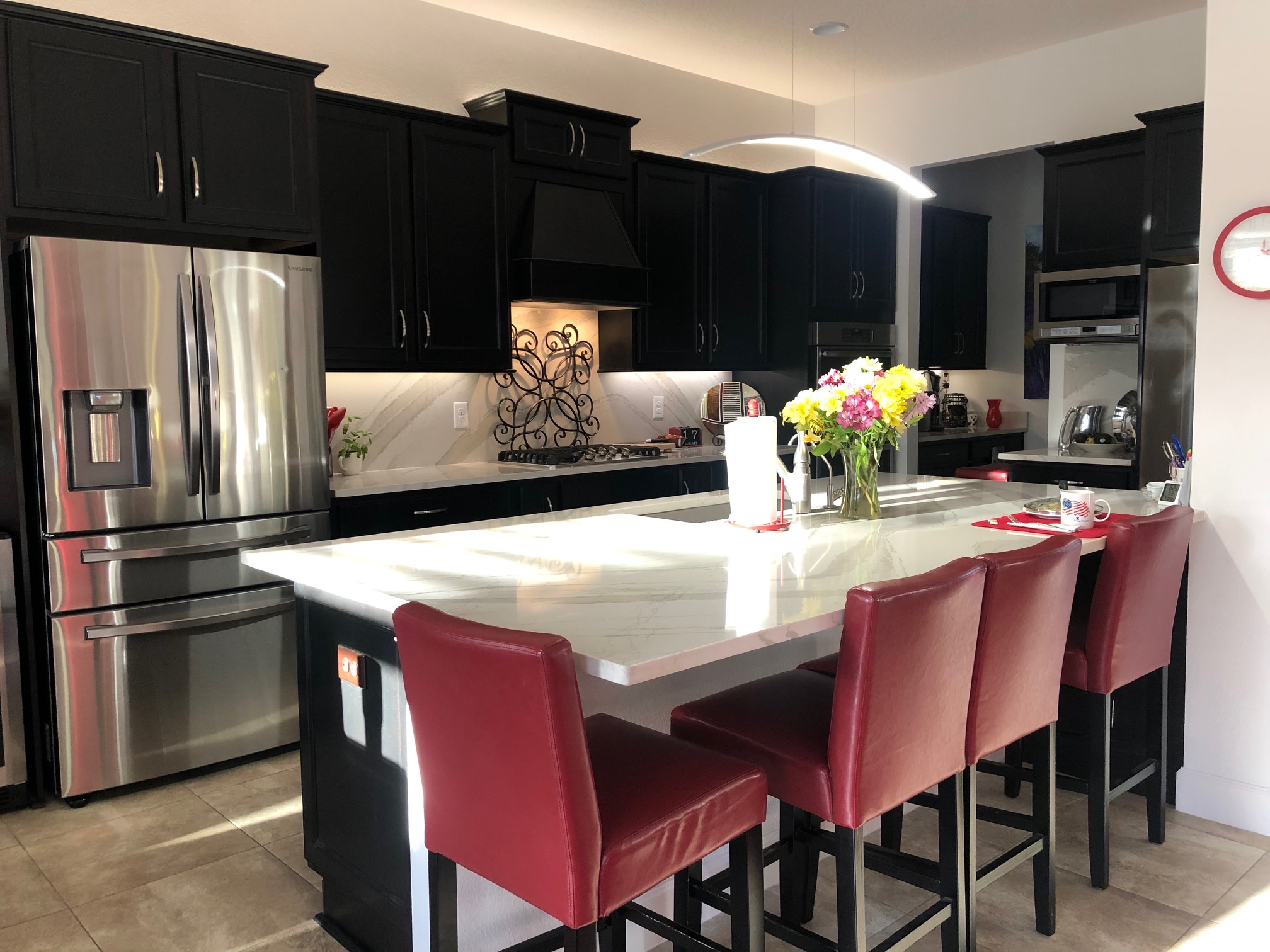 Luxury plank vinyl is taking the market by storm because of its durability. It resists scratches from pets, unlike a wood floor and is water resistant. It prices slightly higher than carpet but, unlike carpet, won't need to be replace in 3 to 5 years. Additionally, buyers are turning to matte black faucets in their kitchens and bath because they don't show spots.
New Necessities
The last few years have brought us new necessities to our floor plans. The work from home phenomena is not going away and since most household have two workers; you should offer two work-from-home spaces. Make sure you can offer acoustical privacy to these space for virtual meetings using the computer as telephone and speakers. Providing a place for kids to study works great for homework or home school.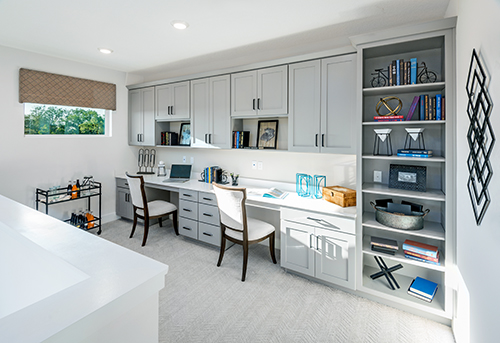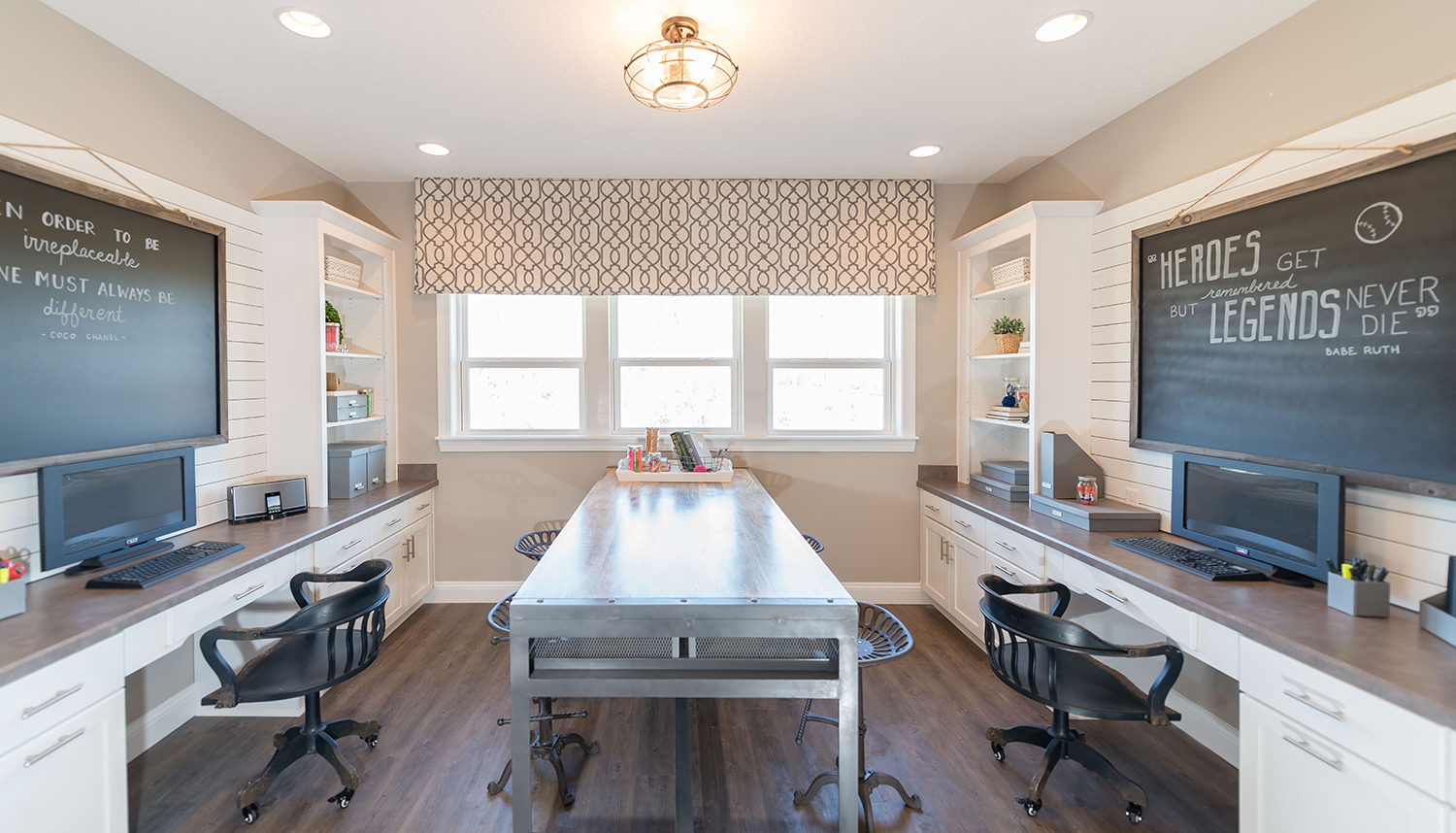 My favorite new necessity is the Parcel Delivery Vestibule. It is a perfect way to keep all deliveries out of site and in conditioned space, whether it is an Amazon Delivery, groceries, or dinner.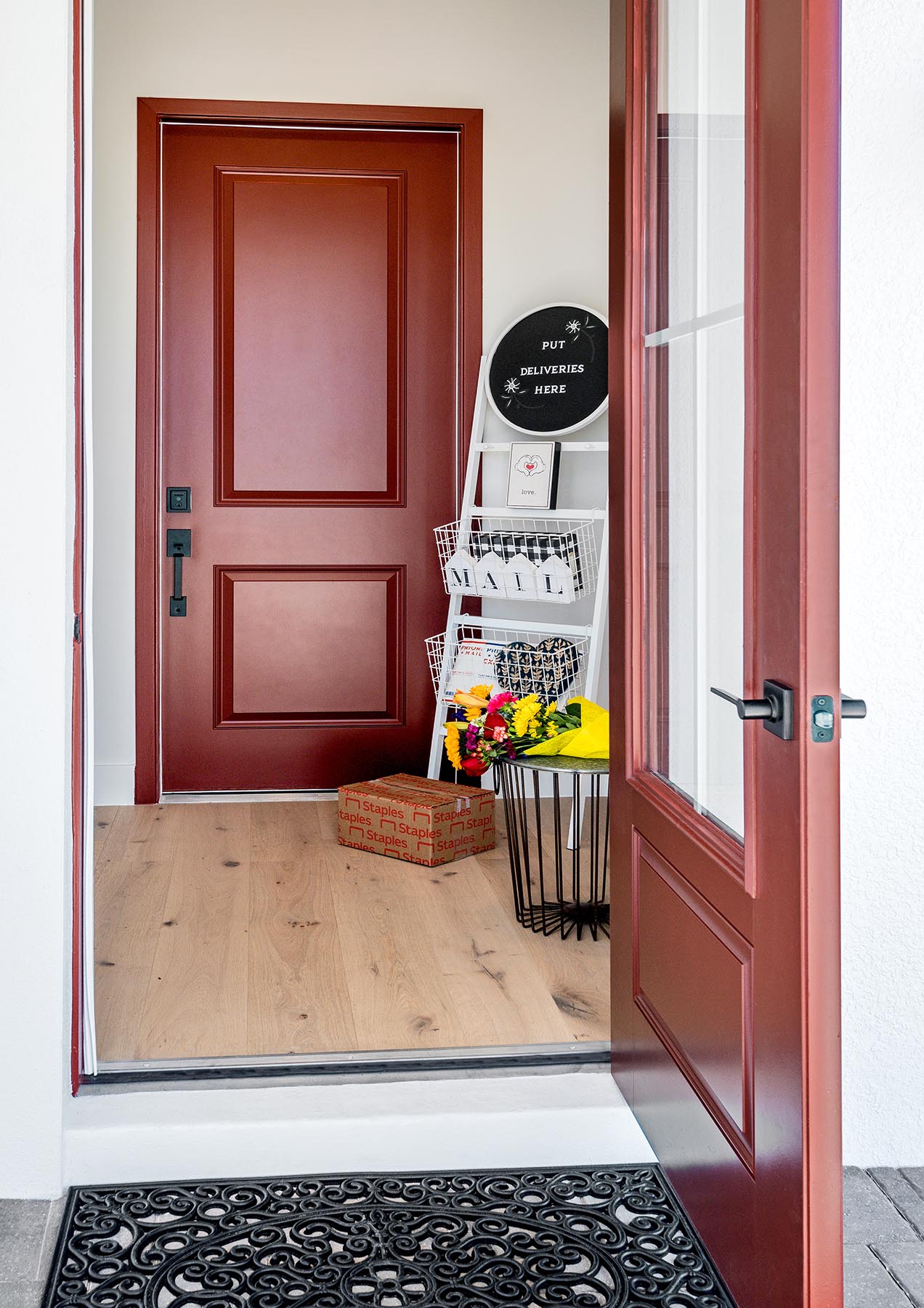 Timeless Streetscape
A few years back, Budweiser listed a born-on date on their beers to ensure a fresh brew. But a "born-on streetscape" will quickly become stale, making your community look old and outdated. Consider timeless styles – perhaps with updated colors. And speaking of colors, those get dated too. Fifteen years ago, it seemed like all houses were painted "builder" beige. Talk about a dull streetscape. For the past five years, the "new" go-to color is white! Don't get me wrong, it looks great on one house – but not an entire street or community. Color is the easiest way to add visual interest to your streetscape. Don't let the latest HGTV trend wash out your community. Instead, select colors that reinforce the timeless styles you have selected – did you know we have a colorist that can help you with that?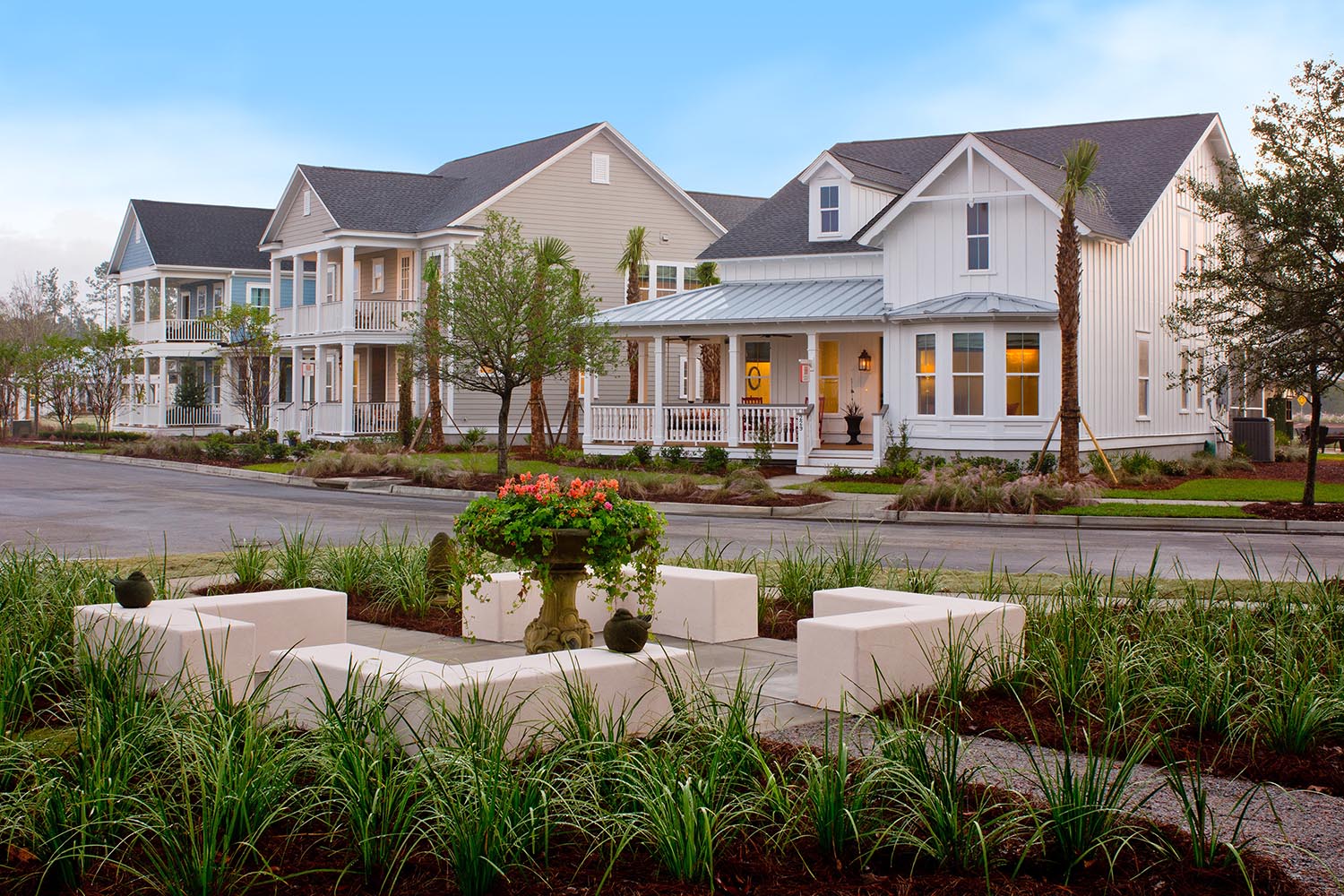 We are in the business of designing houses, but it is the people who live in these buildings that make them special. This is why we shouldn't be forcing the people to adapt to an outdated plan, but instead, adapt our plans to how the home buyer lives. New technologies and innovations have allowed our lifestyles to evolve at a rapid pace. This presents challenges and, more importantly, opportunities for the housing industry to adapt to build a better home for today's home buyer. Let's resolve to chase that moving target and keep the American Dream alive and strong.
Categorized in: Uncategorized
This post was written by Housing Design Matters