Last week we talked about cost-effectiveness (but make it cute) in new construction. But in this FOBATT (Fear Of Buying At The Top) market, it's going to take more than low prices to lure buyers off the fence. Let's talk about compelling features and floor plan solutions that improve their standard of living.
New Necessities for 2023
There are three new necessities in our post-pandemic world.
Dual Work from Home Spaces
Parcel Delivery Vestibules
Pet Provisions
Dual Work from Home Spaces
Many builders have figured out how to convert a bedroom into a work-from-home space. But today, one in three buyers is looking for two spaces to work from home. A dual income family where both partners want to work from home will be more motivated to buy your home if you can accommodate this need – especially if they are coming out of an old, dated home that doesn't have any work from home spaces. This can be accomplished with two small offices or one big office and one small pocket office.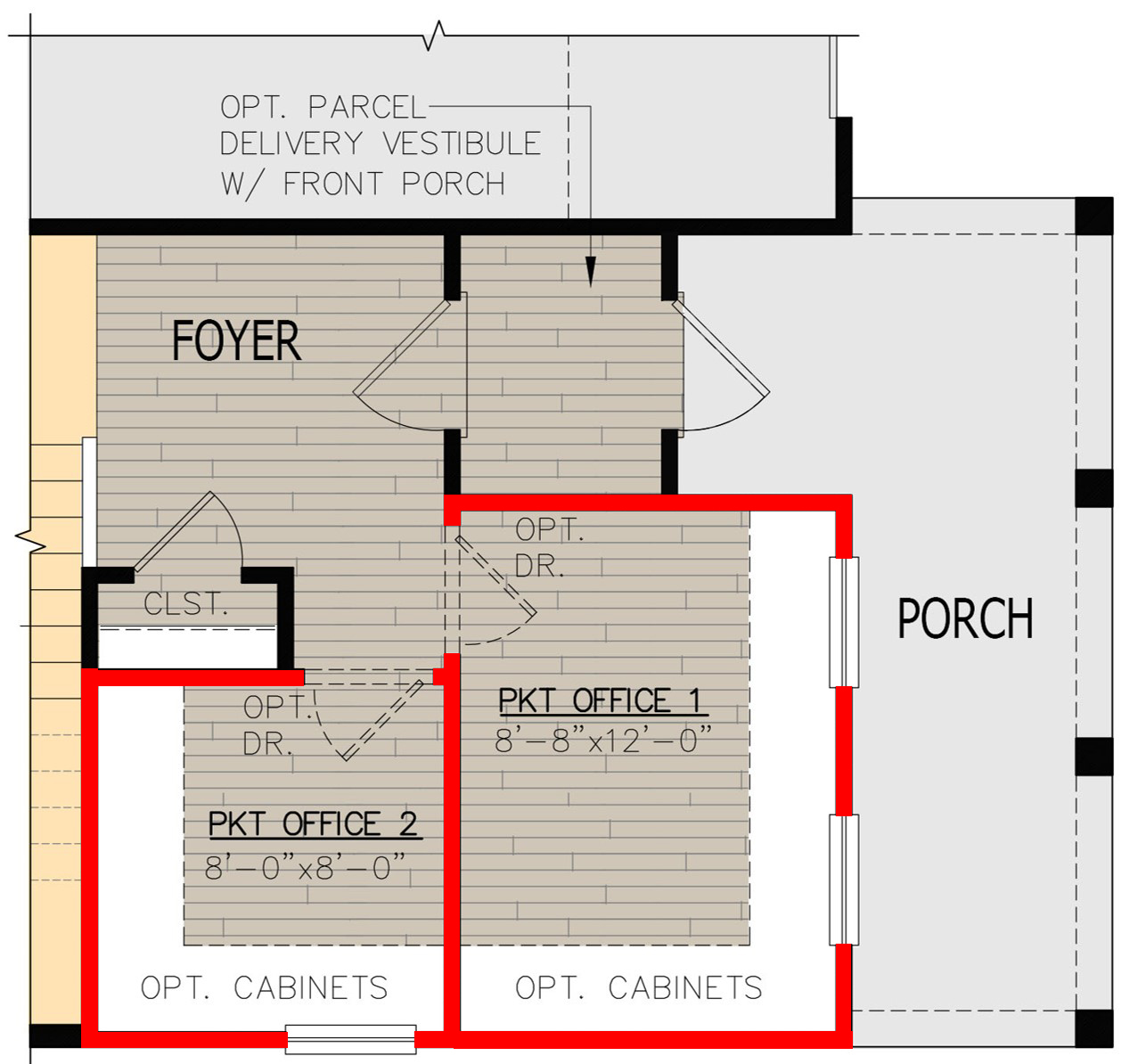 Be sure to provide acoustical privacy (doors) for both spaces for zoom meetings and from our beloved noise makers – dogs!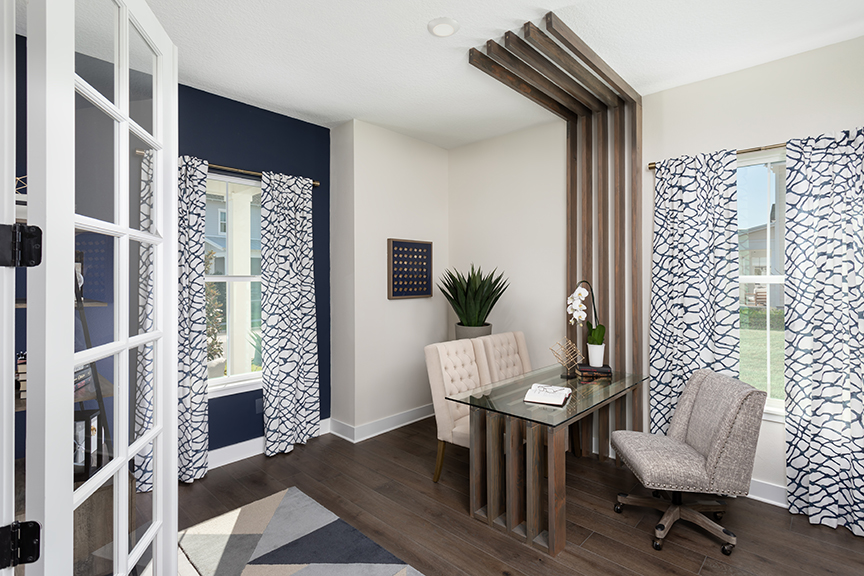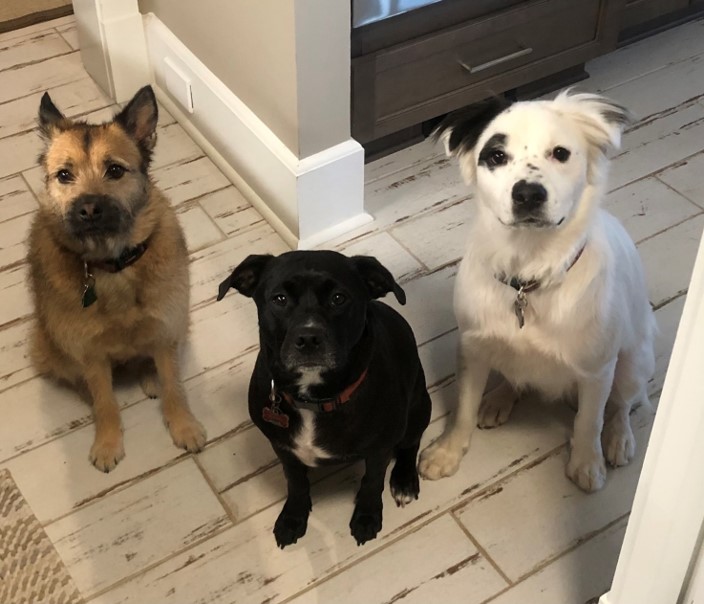 Parcel Delivery Vestibule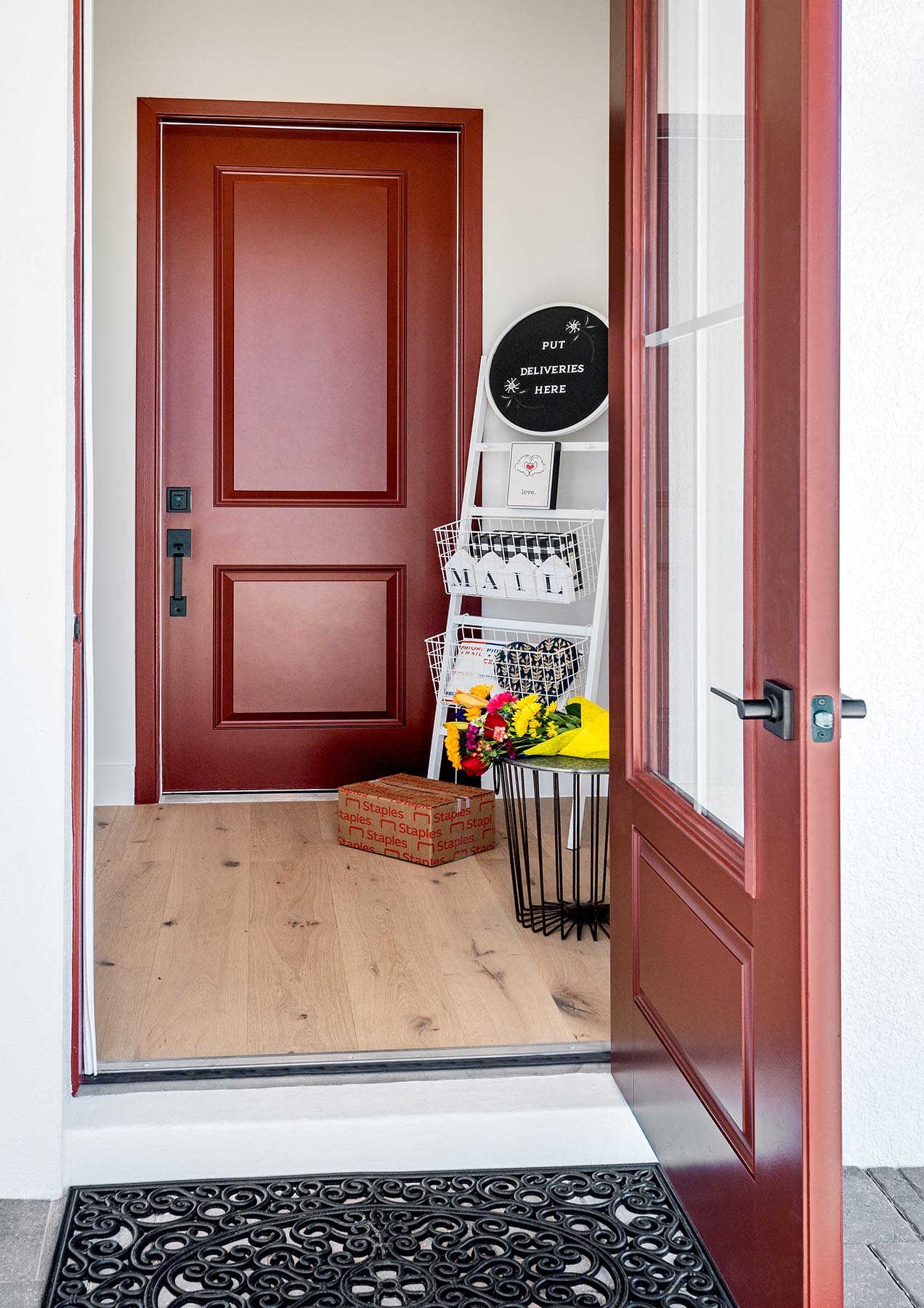 Readers of this blog have heard a lot about the Parcel Delivery Vestibule by this point. What you may not know is that home deliveries have more than tripled since the pandemic. The Vestibule keeps UPS and Amazon packages out of sight from would-be porch bandits, but it also helps preserve perishable goods including groceries, meals, and even floral arrangements. The key is to have a conditioned vestibule, so the ice cream won't melt, and the flowers won't wilt if you're not home when they are delivered. One North Carolina builder has named their vestibule the Smart Door Delivery Center. Since this is a new feature, you may have to build it for buyers to understand it. Trust me, I still kick myself for coming up with the concept AFTER I had already finished my house!
Pet Provisions
You've probably heard that during the pandemic and lockdown, there was a massive increase in pet adoptions. Buyers now consider these newfound furry friends as part of their family. Addressing the needs of pet care will pull at buyer's heart strings. The good news is many pet features don't have to cost a lot of money – they just require planning in advance. Capturing the space under the stairs that's too short for people, but perfect for a pet bed or a dog's crate.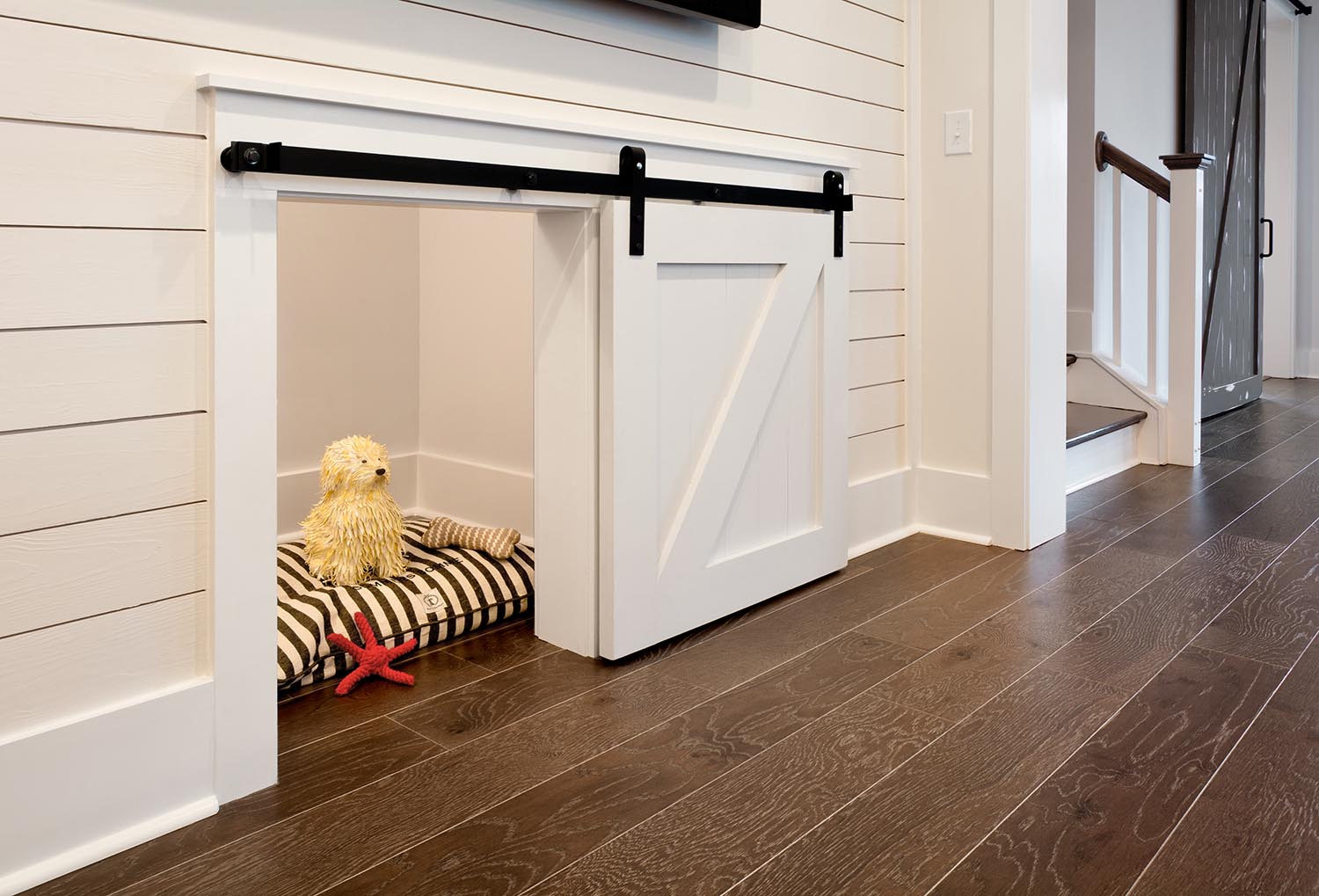 My friend Susan has a new dog who has anxiety whenever she leaves the house. While the kennel works great to keep her house from being trashed while she's away – where the heck do you put that big bulky thing? Safely (and aesthetically) tucked away under the stairs!
We have two dogs, one of which needs a bath weekly! Having a dog shower in the garage is a perfect solution. When bathing is complete, the dog can shake to their heart's content in the garage. If you use a prefab shower pan and sheet goods on the wall, it can be relatively affordable to build – especially if you can back the shower up to plumbing on the other side of the wall.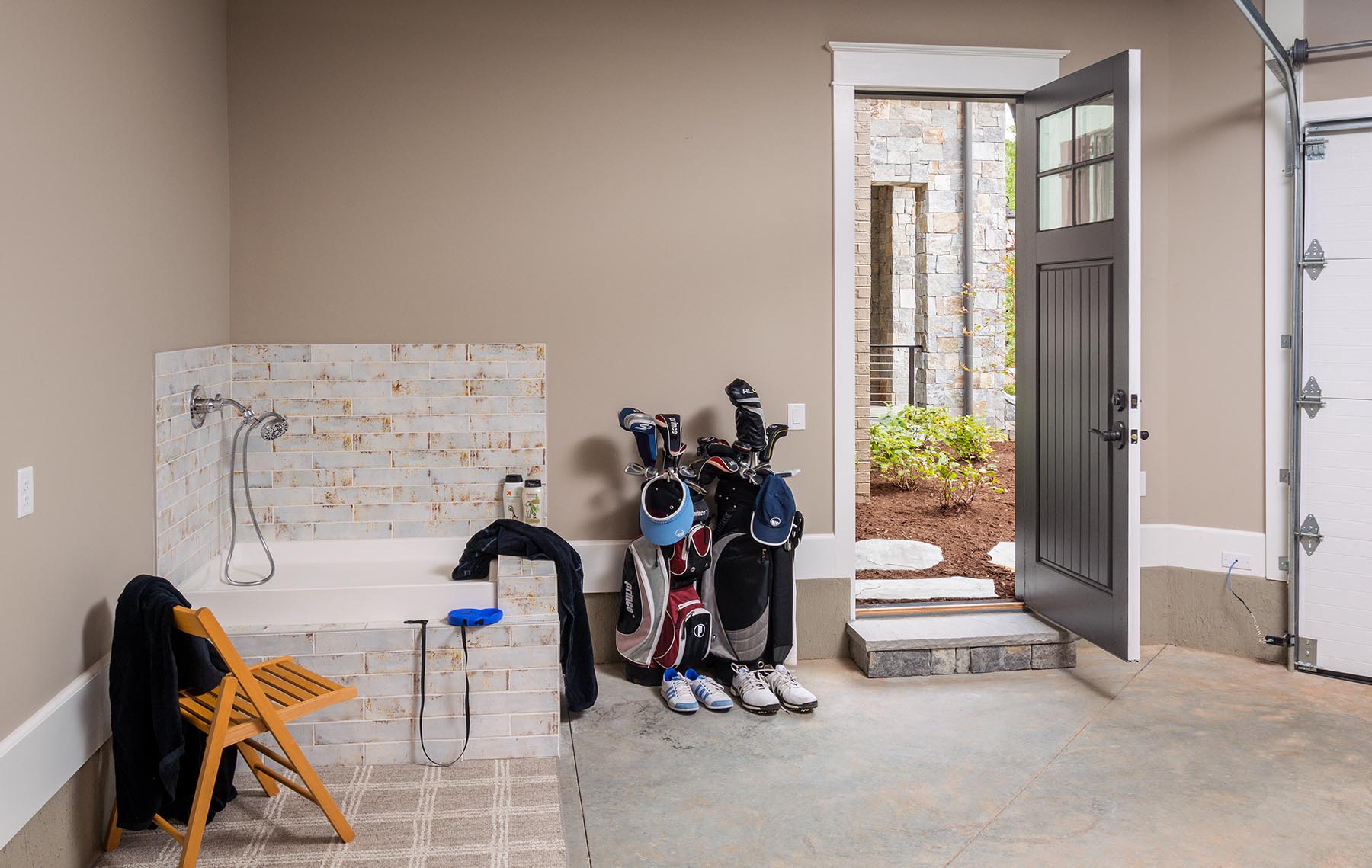 If you have a little extra depth in your garage, you can raise the shower pan up to minimize bending over. If your garage is pinched for space, consider the shower pan at floor level so the nose of the car can encroach over the shower when it's not in use.
The Convenience Factor
Shouldn't new homes make life easier for the homeowner? Think of how powerful this concept could be in sales. Consider these meaningful and affordable changes:
Welcome Home Valet
Connected Laundry
Connected closet
Little things that matter
Welcome Home Valet
Coming home should be a special event. But in older, used homes, homeowners often enter their homes from the garage through the laundry room. Think about it – does the thought seeing piles of laundry every time you come home conjure up a warm welcome to you? Make this owner's entry special. You could include a variety of optional built-ins, or you could merchandise the vestibule with budget-friendly furniture from Ikea or Pottery Barn.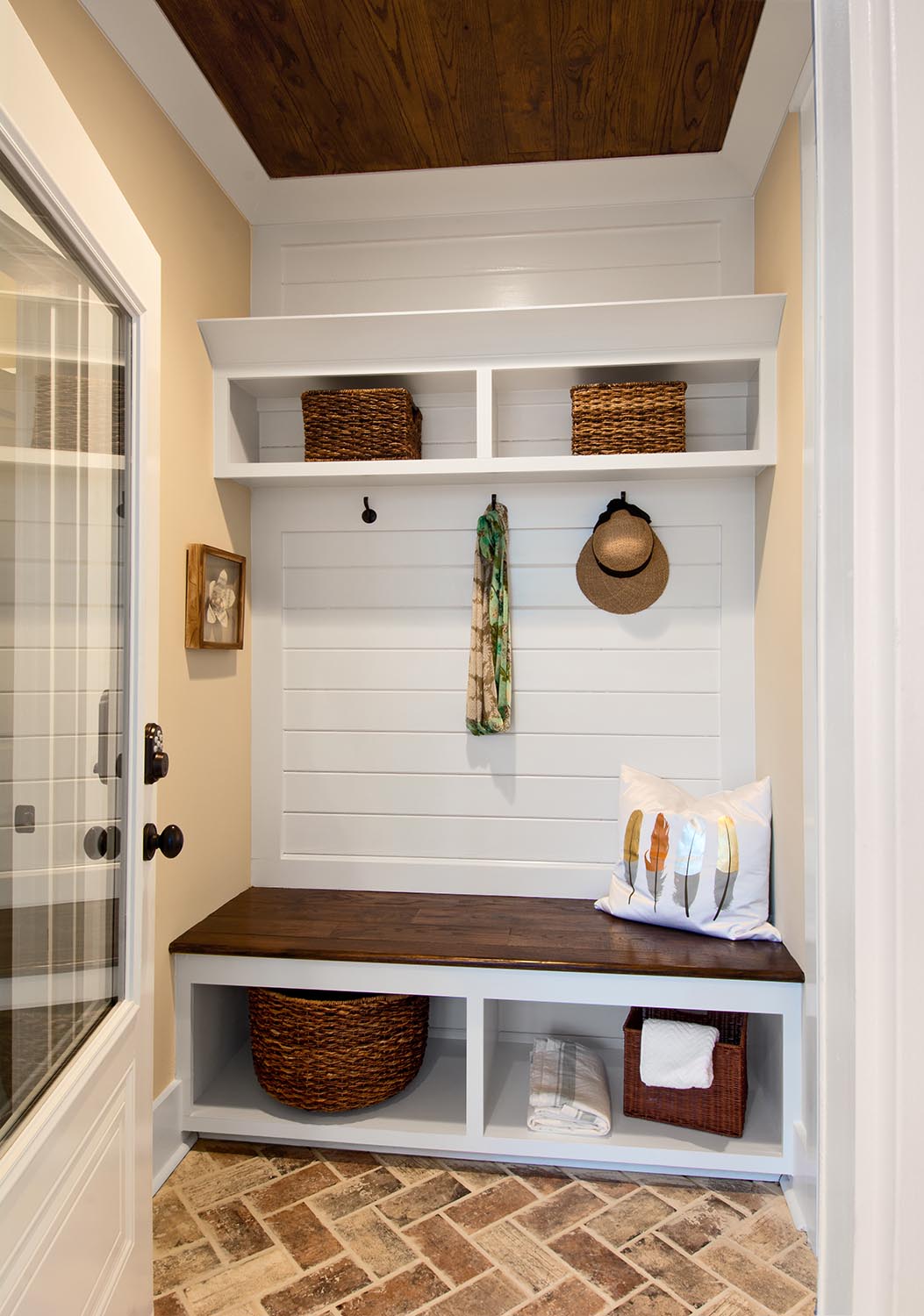 Connected Laundry
Now that the laundry room is no longer tethered to the garage, let's move it where it makes the most sense – near the dirty clothes! I like connecting the laundry room to the owner's walk-in closet. The only added expense is an extra door. This feature cuts down the travel distance to and from the laundry room. Additionally, since many woman like to hang their yoga pants and more to dry – you can have the wet hanging right inside the closet where they belong if you have luxury plank vinyl floors.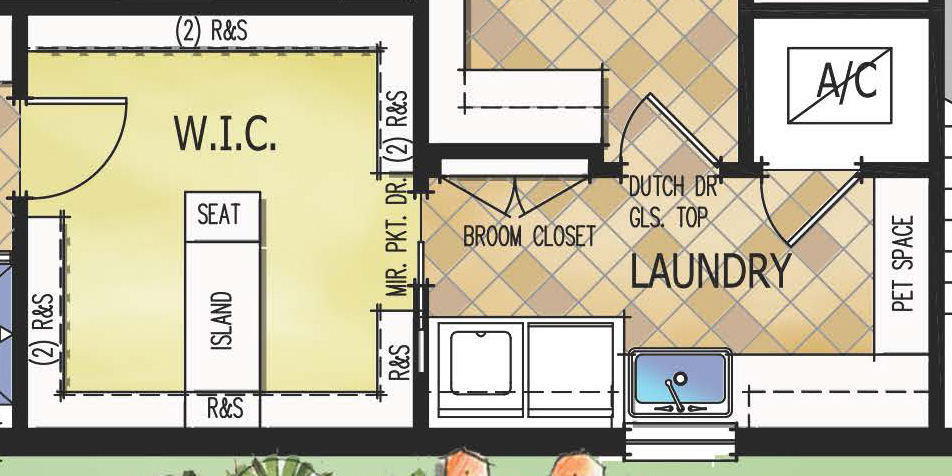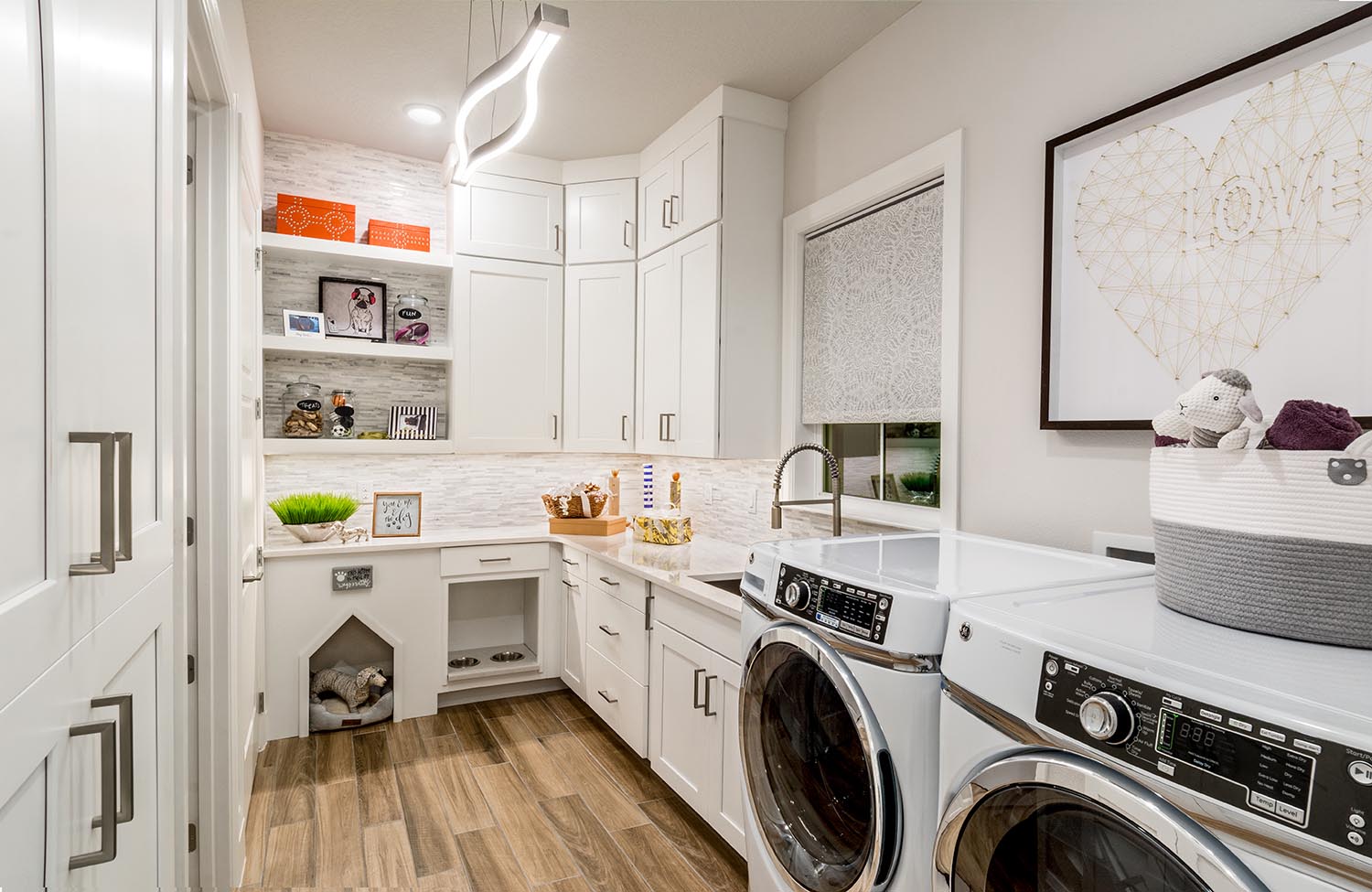 Connected Closet
Speaking of closets, consider the convenience of having the owner's closet connected to the owner's bath. This connection not only saves money over the typical his-her closets flanking the hallway to the bathroom, but it also costs less money (one door, one light fixture) and yields more hanging. Sounds like a win-win! I find the major advantage of the connected closet is how it accommodates different wake and sleep schedules. For example, early birds like me can slip quietly into the bathroom and closet to bathe or dress without waking sleeping beauty in the adjacent bedroom.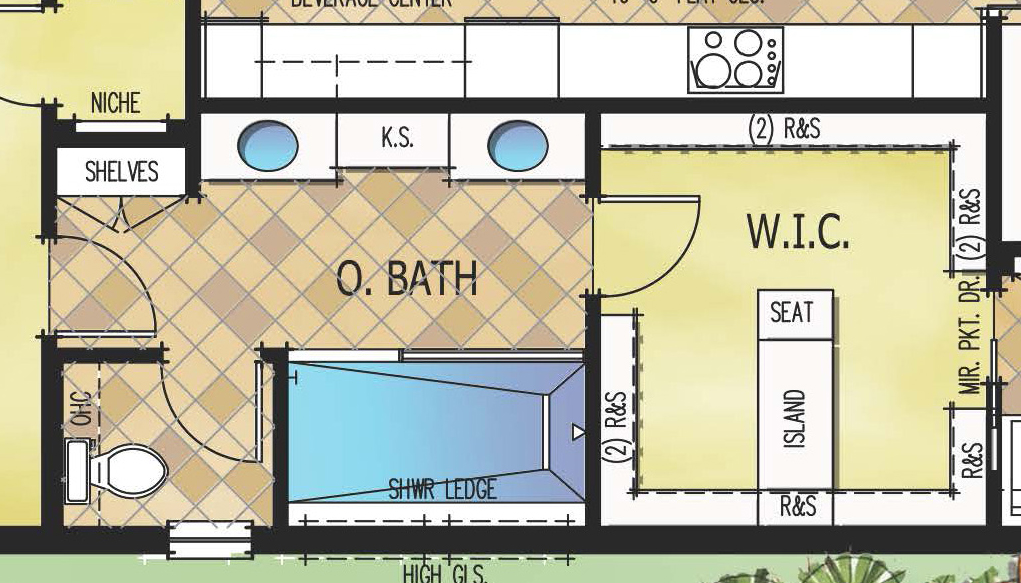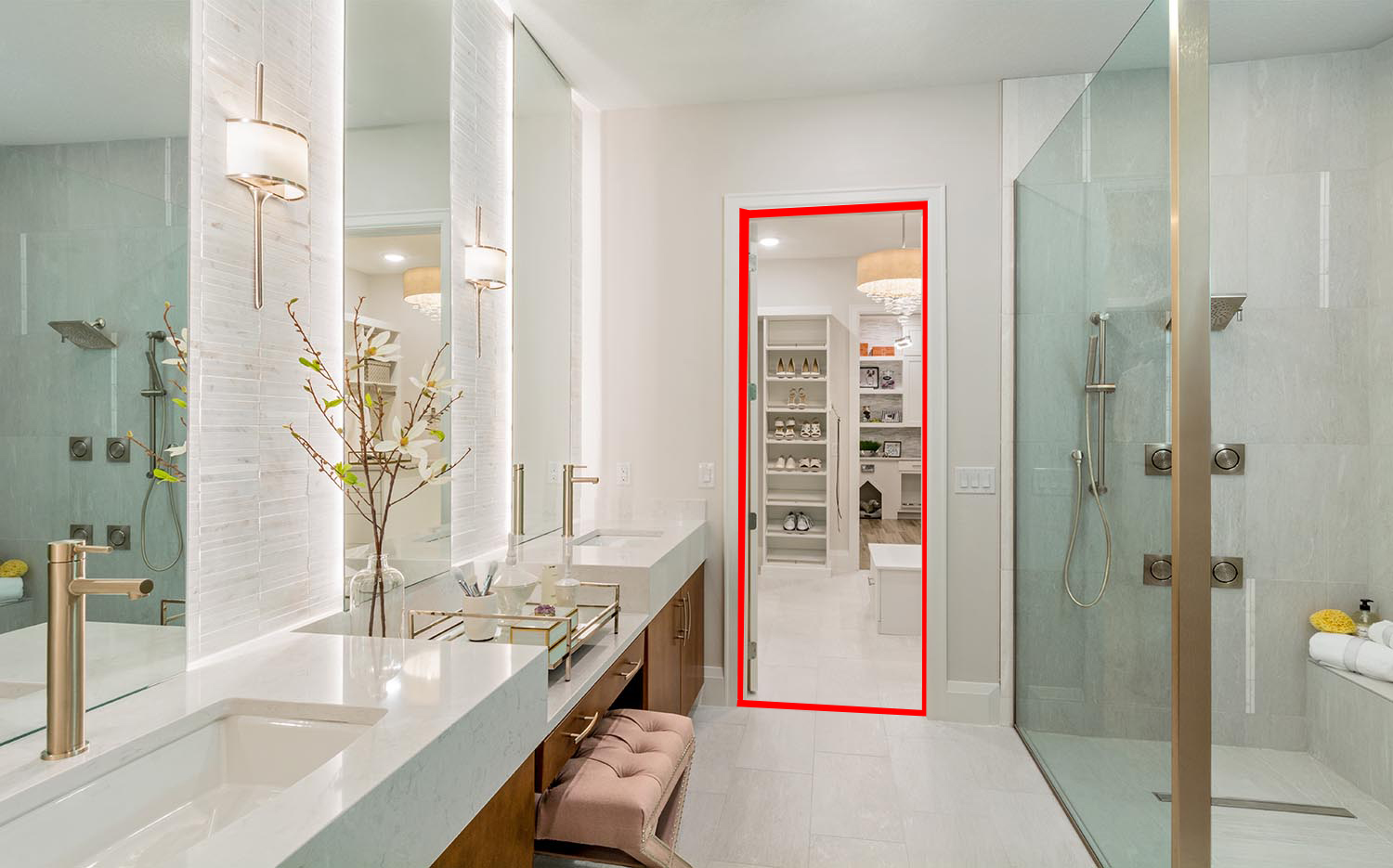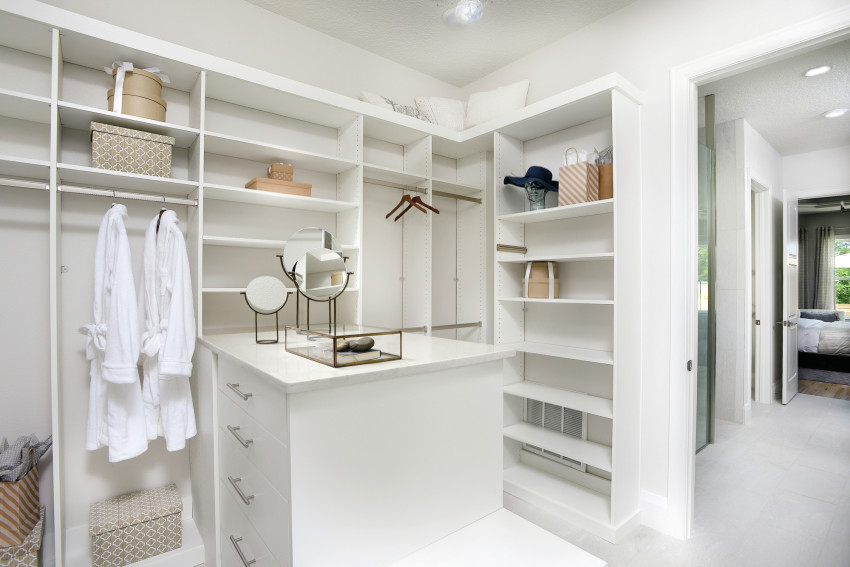 Little Things That Matter
Buyers notice attention to detail. Instead of locating outlets at floor level on either side of the bed, raise them up to 36" so they can easily plug and unplug their devices. Don't stop at just the owner's suite – add bedside outlets to all bedrooms. Why not add an outlet to the owners' bath toilet room? This gives homeowners the opportunity to add a night light.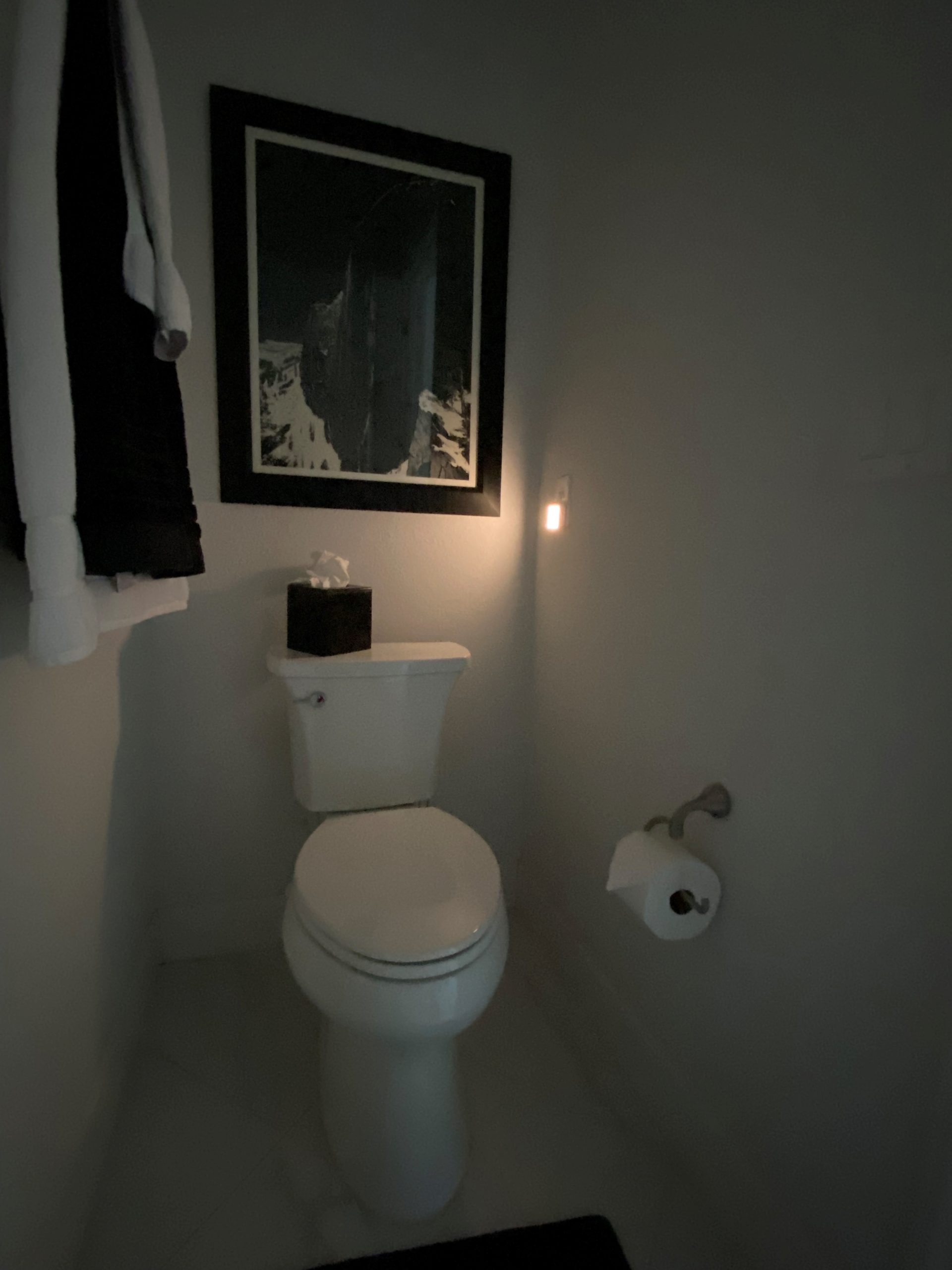 Or instead of putting light fixtures above the mirror in the owner's bath (where they can cast unflattering shadows) consider locating them on either side of the mirror where the light washes out wrinkles. It is a less expensive alternative to a backlit mirror.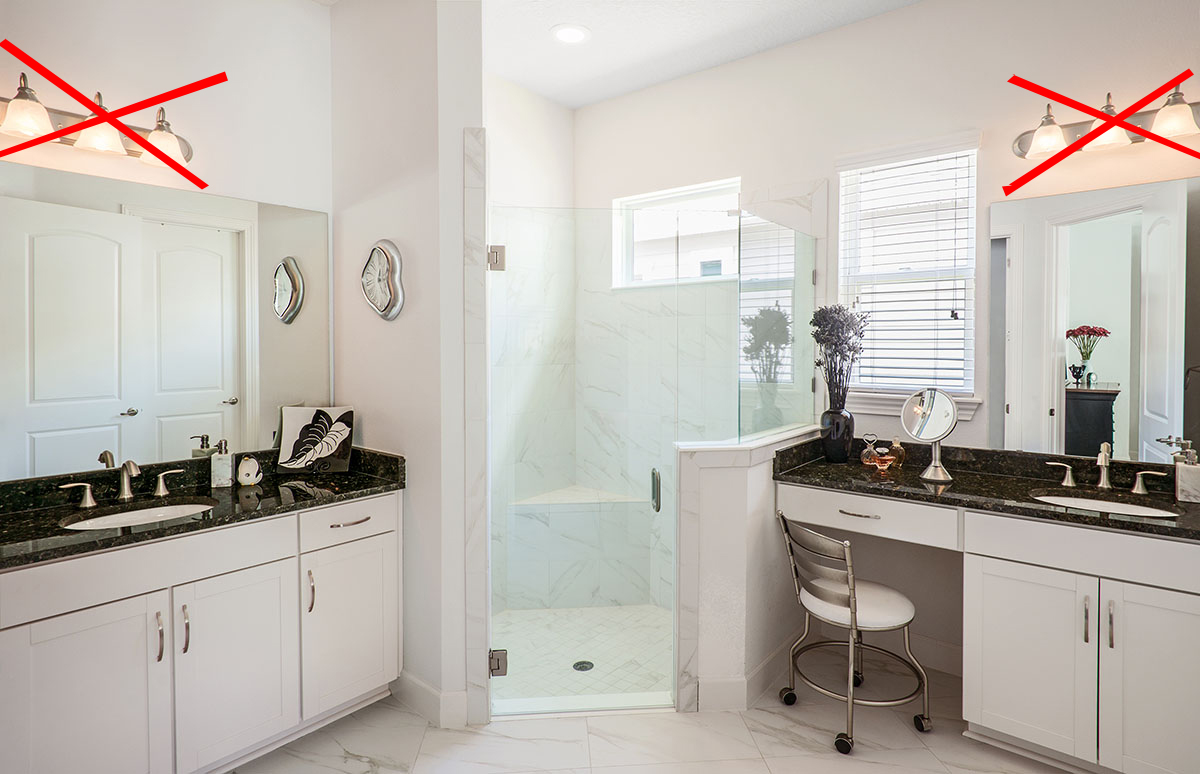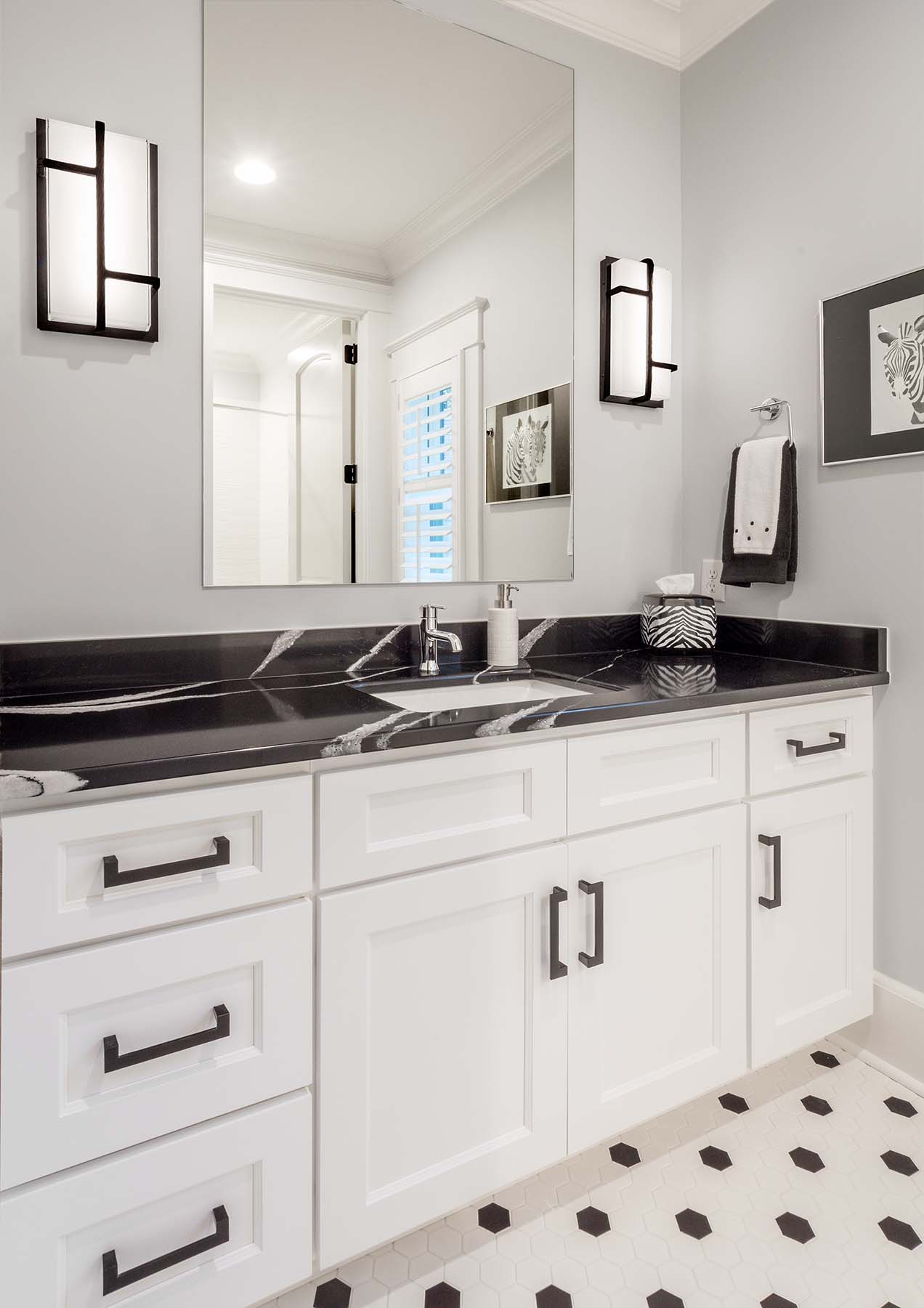 Two-Pronged Marketing approach
Now that you've reduced the cost of your homes and have added compelling features – it is time to market your homes both emotionally and rationally. Recall the very successful Snickers' series of commercials, "You're not you when you're hungry". The trick to these commercials is the focused only on the effect the Snickers bar had on the consumer. Just think how effective your marketing campaign could be if you marketed the convenience factor.
But wait! What about higher interest rates? How do you market against that? What if you could demonstrate to your buyers that new homes cost less to own and operate than used homes – perhaps enough to offset the higher cost of borrowing. Show your buyers all of the energy-saving features in your home and how they will lower their monthly utility bill. Providence Homes demonstrates this by placing a chocolate bunny in their conditioned attic – showing that the bunny doesn't melt even in the summer! New homes typically have better insultation, less air infiltration, higher efficiency HVAC equipment, appliances and even lights. Then there's lower upkeep and maintenance on big ticket items like roofs, appliances, HVAC equipment and water heaters. Lastly, the ability to work from home saves on commuting costs.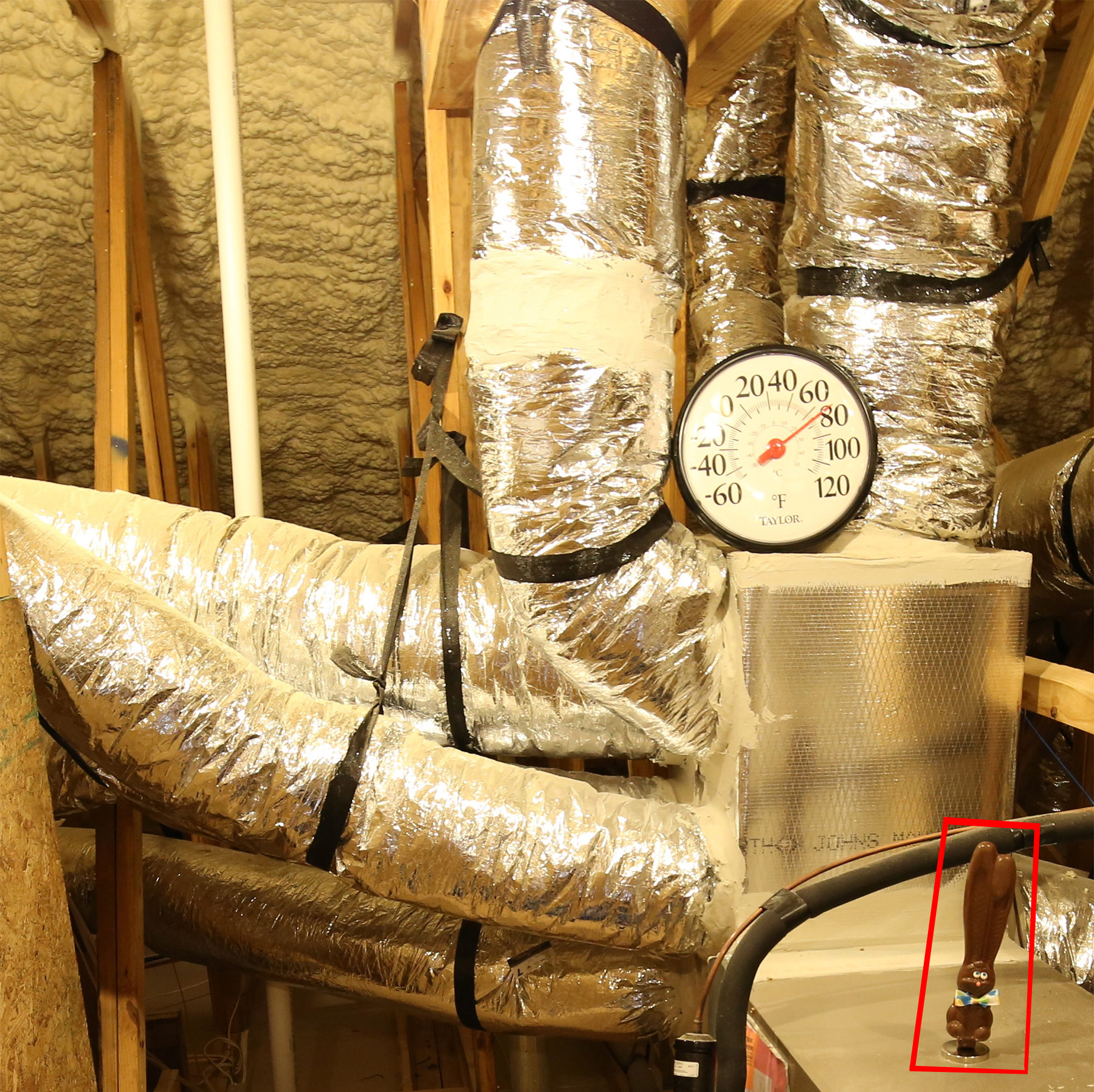 Spring Selling Season is Almost Here
Spring selling season is almost here! Are the homes that you are building cost-effecting, compelling, and convenient enough to win over on-the-fence buyers? Give us a call and let's go into the new season with our best foot forward.
Categorized in: Champagne Taste on a Beer Budget
This post was written by Housing Design Matters