Let's re-think the way we go about choosing paint colors for our homes. The common practice is to choose a body and trim color before calling it a day. There are other options, however!
Consider selecting 4 colors for the house: Main Body, Second Body, Accent and Trim.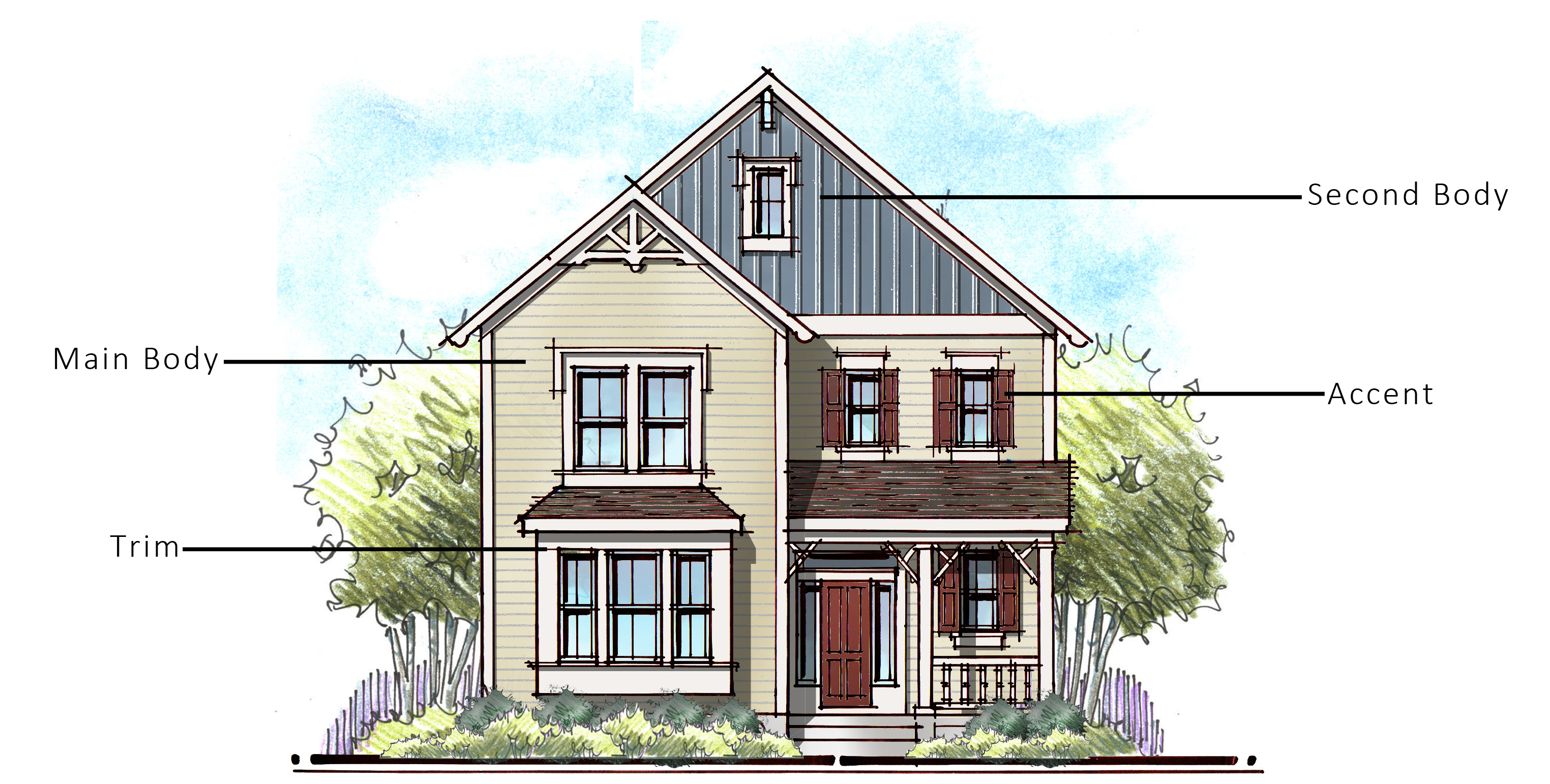 The Main Body color sets the tone for the rest of the house. The majority of the home, including sides and rear, is considered the Main Body. The Second Body color typically showcases a defining architectural element, think entry feature or change in material (see below how the horizontal lap siding transitions to board and batten).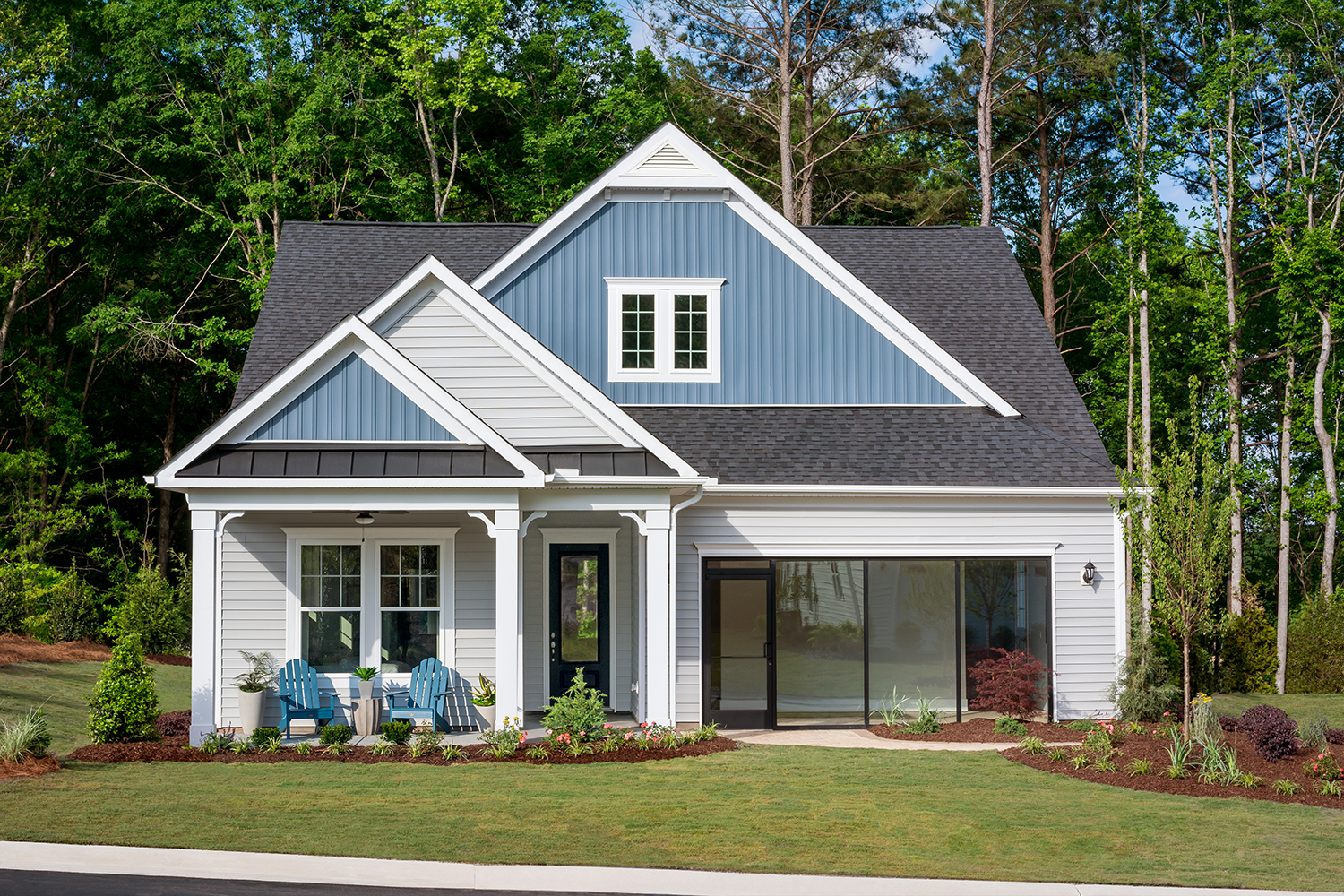 If you are feeling timid about going bold for the body of the house, you can pick subtle neutrals and still let your personality shine through with the accent color – think black, red or blue. The small pop of color on shutters, the louvers, and front door breathe life into the elevation. Speaking of the front door, consider a bold fifth color for this element for maximum impact.
Trim
Lastly, we have the trim that ties everything together. Remember that you are not obligated to stick with some varying shade of white or beige if it doesn't make sense for the house. The trim color should complement the entire palette. Use it around windows, fascia, eaves, and columns. Columns are a trim piece and should always be painted the trim color to define the porch they are supporting. With the right palette, you can even go darker than the body. This is a good idea if your window mullions are dark. As a side note, never combine dark trim with white windows. It's a bit like wearing white socks with black pants, only longer lasting!
Gather plenty of samples from your paint store and look at them outside in natural light. Experiment, pairing colors together until you find the right combination. Keep in mind that dark rich hues will fade over time, so don't be afraid that you are choosing a color that looks dark. More importantly, ensure the main body and second body colors work in harmony and that the trim/accent colors complement both. Color adds depth and dimension to a house. It also allows others to see your home as you want them to. Have fun, let your personality really shine through!
Categorized in: Exterior Colors
This post was written by Housing Design Matters