Last week was the Best in American Living Awards (BALA) judging in Washington DC. I am the chair this year and am happy to report we had over 400 entries! While that is good news for NAHB and our industry – it was a lot to judge. If anyone reading this blog entered their project – thank you! Our judging is anonymous so unless I recognized your project, I would have no idea. And before you ask – I am not revealing any winners!
Disclaimer
All the pictures you are going to see are not the winning projects but just examples of what we saw. Some are from our portfolio, and some are from previous winners.
What we Judged
For those of you unfamiliar with BALA, it includes a variety of categories from new construction to remodeling. We judge single-family production homes, custom homes, multi-family projects, communities, and amenities. We also had categories for specific spaces – kitchens, bathrooms, outdoor, and specialty rooms. Many of these categories were then broken up by square footage for single family, by number of stories for multifamily, by number of residents for communities, and budget for remodeling. I know everyone thinks these awards programs are just for Florida and California, but we had entries from 36 states plus D.C. I hope next year we can do even better and have closer to 50 states.
What we Saw
Of course, we saw a lot of great design. But as we went along, a few trends started to emerge – you tell me if you are noticing similar trends in your own market:
Colorful Kitchens
We saw two colors of cabinets in the kitchen such as blue and white or green and tan. We also noticed amazing backsplashes and islands of all shapes and sizes. There were plenty of double islands and hidden messy kitchens. We saw a variety of hood solutions – some were subtle and hidden while others were more prominent.
Designer Bathrooms
Of course, we saw amazing showers. The larger homes included bathtubs – almost all of which were freestanding. New this time were black free-standing tubs.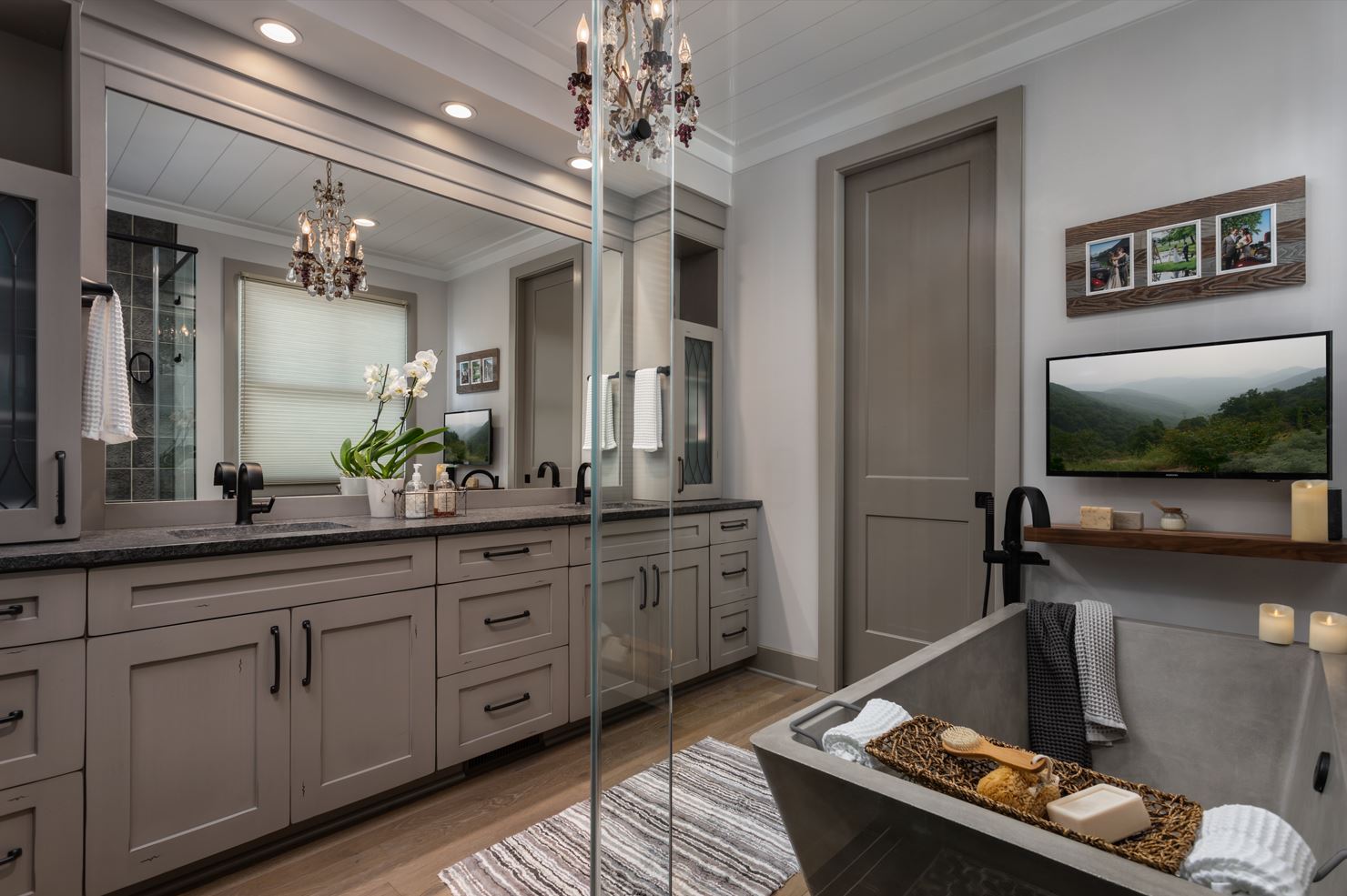 Wine Displays
There were wine displays at almost every price point. Of course, the larger estates had entire rooms dedicated to wine, but it is apparent to me that wine has been taken on an additional role in the home from beverage to a design tool. It has become a symbol of fun, celebration, and relaxation.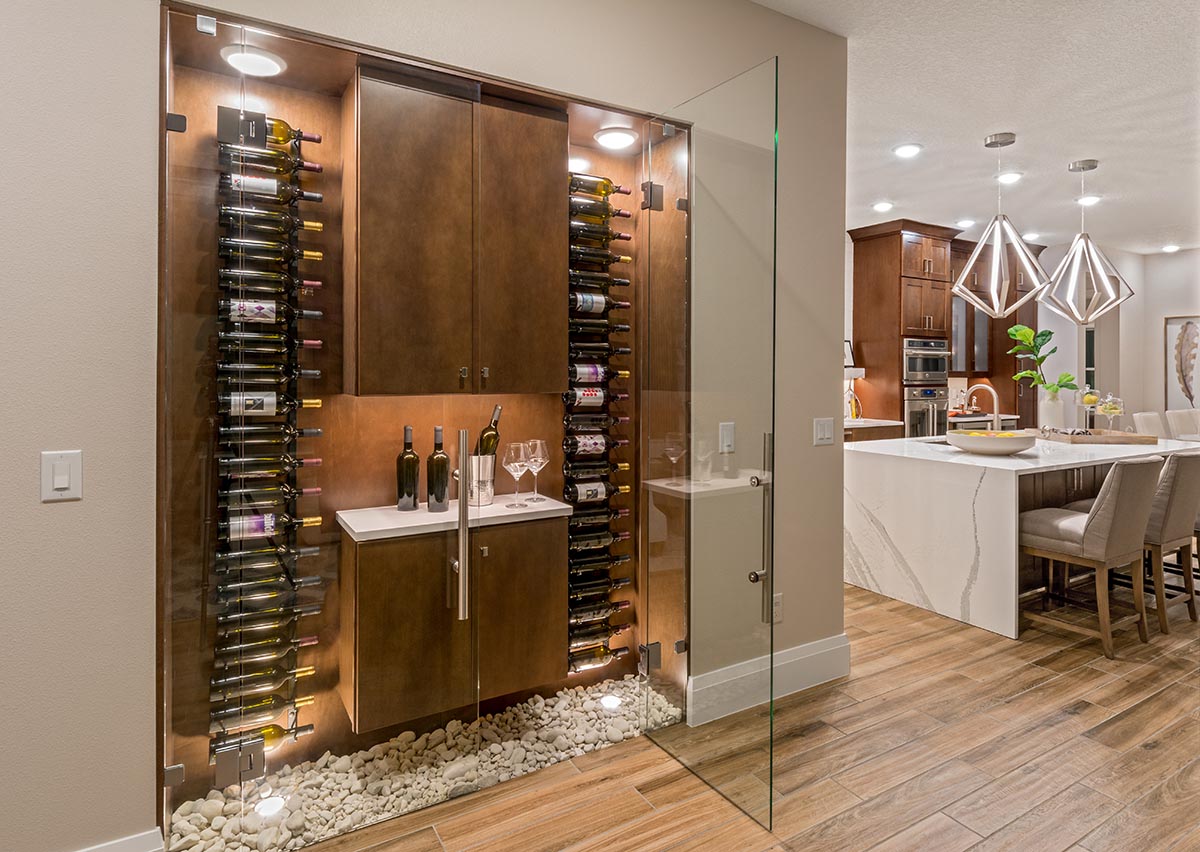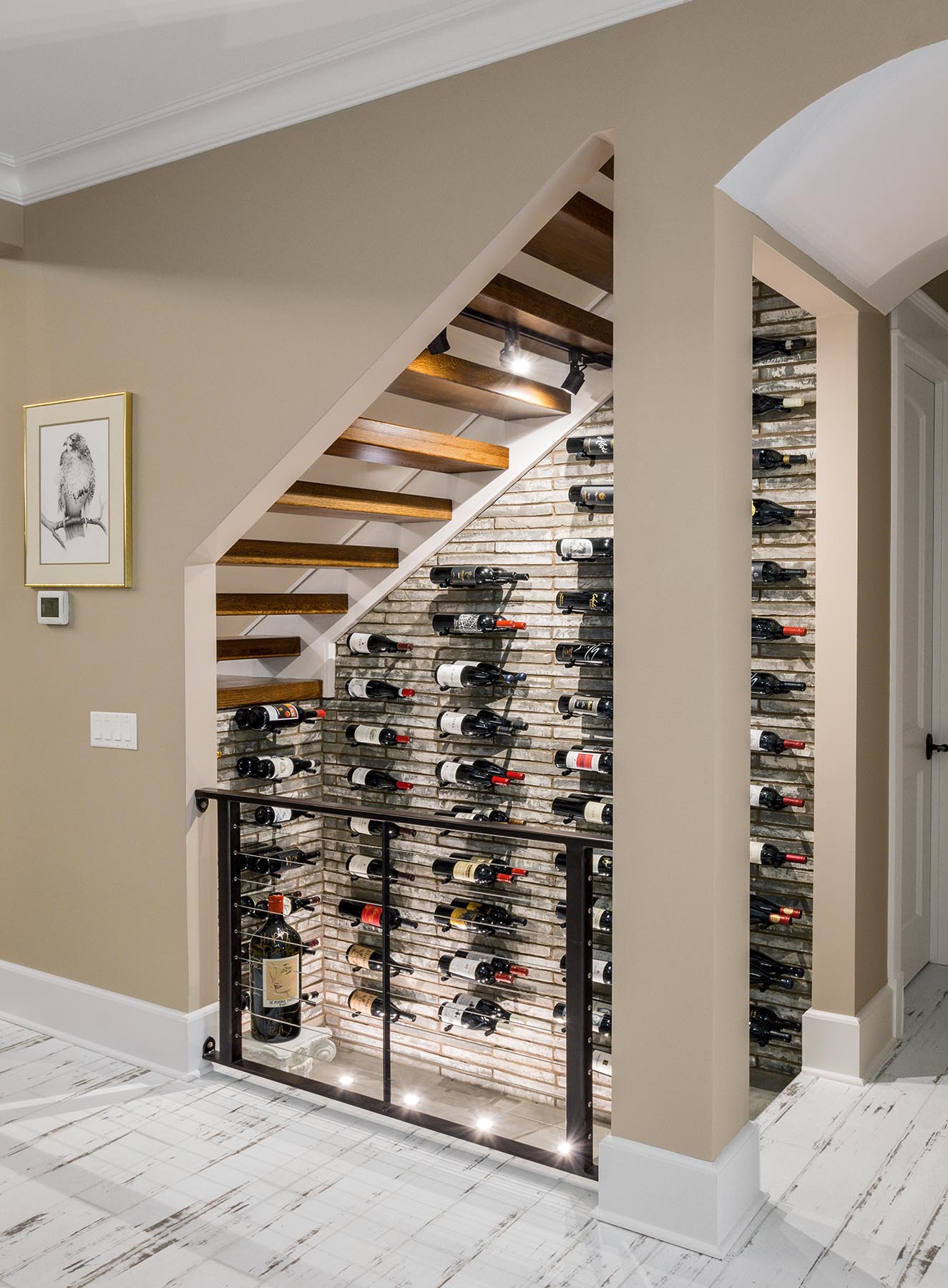 Big Outdoor living
Every year, we see lots of infinity edge pools, but this year's pool included shallow shelves for lounge chairs. There were fire pits and fireplaces galore and some seriously great outdoor lighting. Houses opened to the outside with stacking sliding glass doors or folding glass door panels.
Misc.
There were a lot of suspended and floating stairs and some innovative solutions for bunk beds for grandkids.
work and play Amenities
In amenities for both single and multi-family communities, we saw co-working spaces – both private and public. To add sparkle and festivity, Edison lights were strung outside over lounging areas and bocce ball courts.
The BALA subcommittee will be pulling together an entire presentation on the 2022 design trends for IBS. This will be not only a great educational opportunity, but perhaps might entice more folks to enter next year.
What Makes it a Winner?
For me, regardless of price point, a winner starts with a good floor plan. One that is well-zoned and efficient. Does it take maximum advantage of the site and the views while affording privacy for those who live there?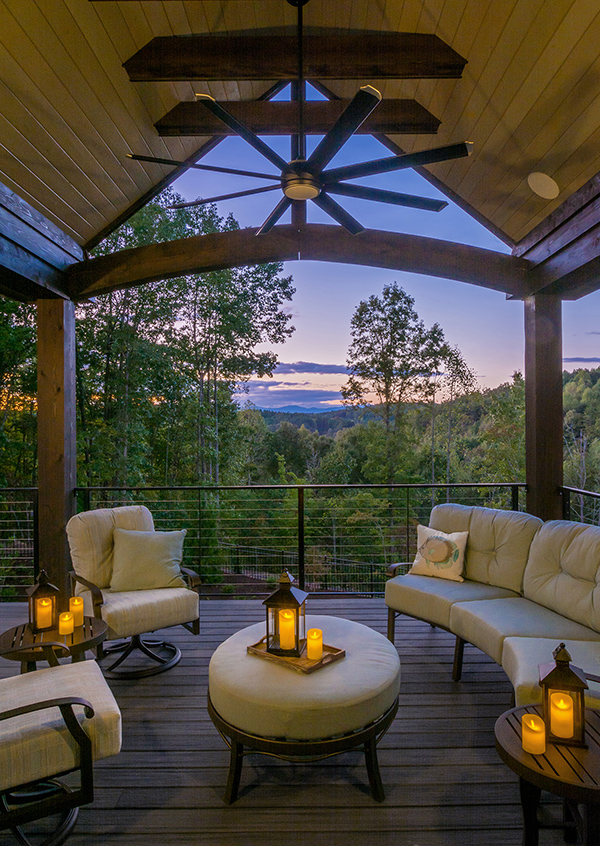 It never hurts to have a good story too. We look at livability, streetscape, balance, and details. Then – is the story of the project captured in the photos. This is the hard part for many who may have had a fabulous project, but the photos were unable to convey that to the judges. Invest in good photography – trust me, it's worth it.
I was pleased that we gave awards to a variety of architectural styles – from traditional to modern and everything in between. The specific style is as important as carrying it through the house – front, back, and sides. However, I noticed some projects had a complete disconnect between the exterior and interior styles. This is an unfortunate trend to keep an eye on, but for the most part, we saw a lot of exceptional design which made selecting winners incredibly difficult!
Diverse Judging Team
Our judging team included a diverse group of talented people. We had both diversity of disciplines and locations. From the builder side, we had a custom builder, a remodeler, and a national production builder – who is also trained as an interior designer. From the architect side, we had both a single family, multifamily and amenity specialists. Our group was rounded out with a landscape architect and land planner as well as a journalist from Professional Builder. Geographically speaking, we came from Connecticut, Florida, Oklahoma, Colorado, California, and Oregon. These different perspectives and expertise in one room made for an enriching environment.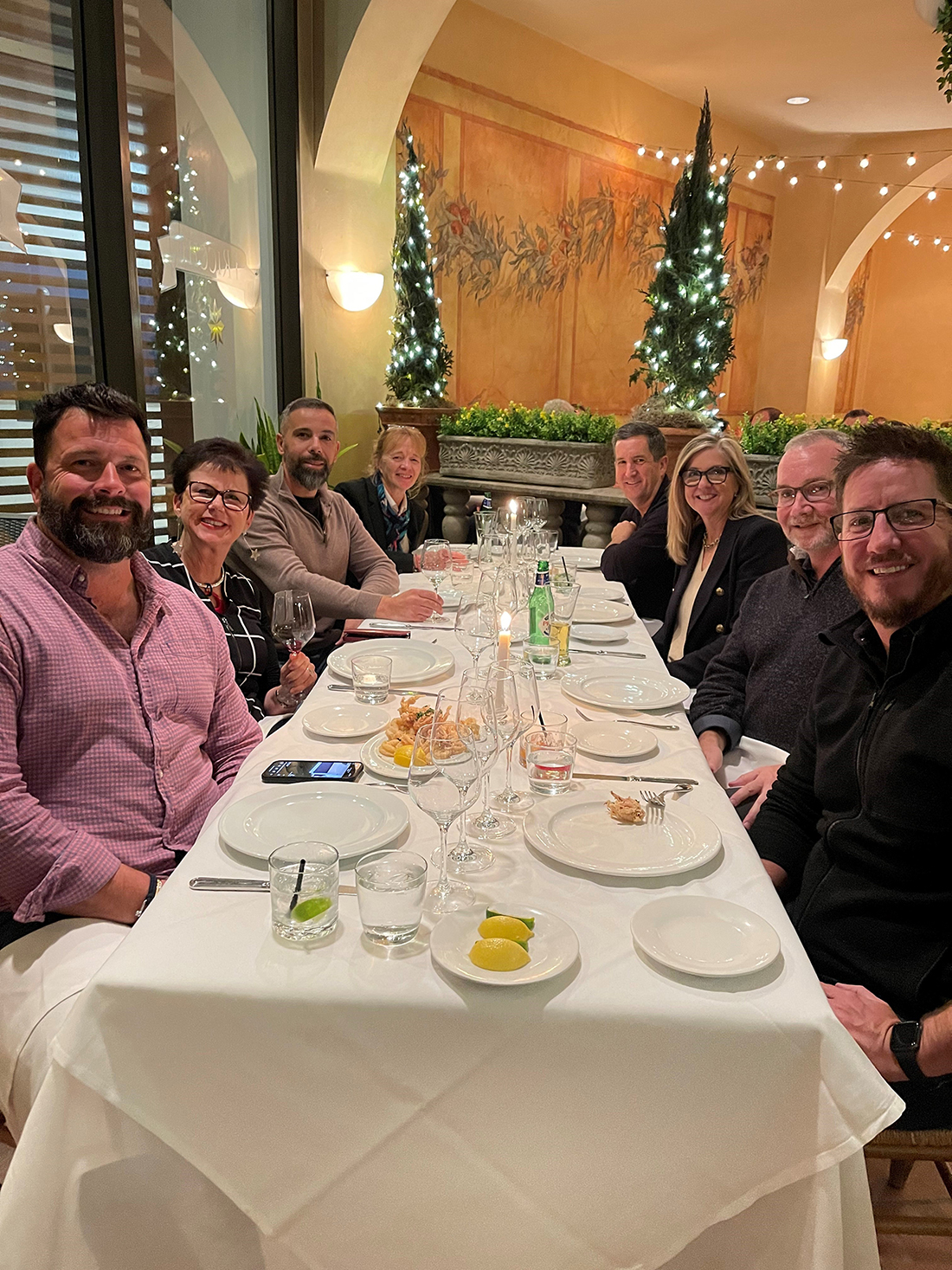 With such a diverse group, we had lots of candid discussions. We didn't always agree but had robust discussions on why one project should win over another. I can't wait to share the winners at the BALA Ceremony in Las Vegas on February 2nd in Las Vegas. I hope to see some of my readers there!
Categorized in: Award Shows
This post was written by Housing Design Matters