For many parts of the country, it is back to school time. Locally, schools are already open. The rest of the country is not far behind. This is traditionally thought to be the end of the summer selling season. But this has been no ordinary summer selling season – with many families choosing to wait until prices drop and inventories grow. Their wait continues.
Back to school often brings changes to the family's routine.
The bus has a new pick-up schedule
The youngest is now starting preschool/kindergarten/elementary school.
All three kids have a different starting time or are going to different schools
All three must be out the door at exactly the same time.
Do any of these sound familiar?
As families adapt to the new school year and the changes it brings, they are also noticing if their homes can keep up with the morning chaos. Getting sleepy kids ready for school can often be stressful. Here are a few of the stressor points and how we can help ease the routine.
The shared bathroom
Getting kids ready in the morning puts enormous stress on the shared bathroom. If two kids must be ready to go at the same time, can they both brush their teeth at the same time? Yes – if they have two sinks. What happens when modesty sets in, and one child demands privacy? A compartmentalized bath works great for this – allowing one child to shower in privacy while the other child (or two) use the sinks.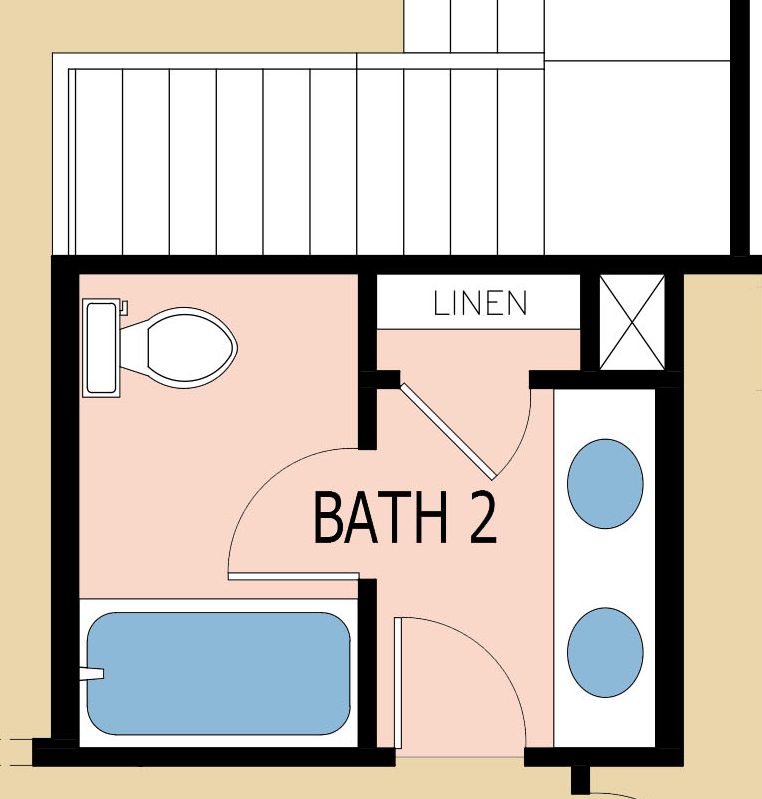 What happens when the teenage daughter needs to style her hair and apply makeup? Perhaps it's time for another bathroom?
"Where is my book bag?"
Having a consistent place for shoes, bookbags and jackets can make getting out the door so much easier. I love the welcome home valet for this exact purpose. Without it, shoes end up everywhere (rarely in pairs) and stuff ends up at the bottom of the stairs in the foyer for all to see. This is a great opportunity to customize based upon your homebuyers' needs. In areas of the country with red clay, having a place for shoes is essential. Consider offering a bench with room for shoes below. Add hooks above for book bags, jackets, scarves, hats, and gloves.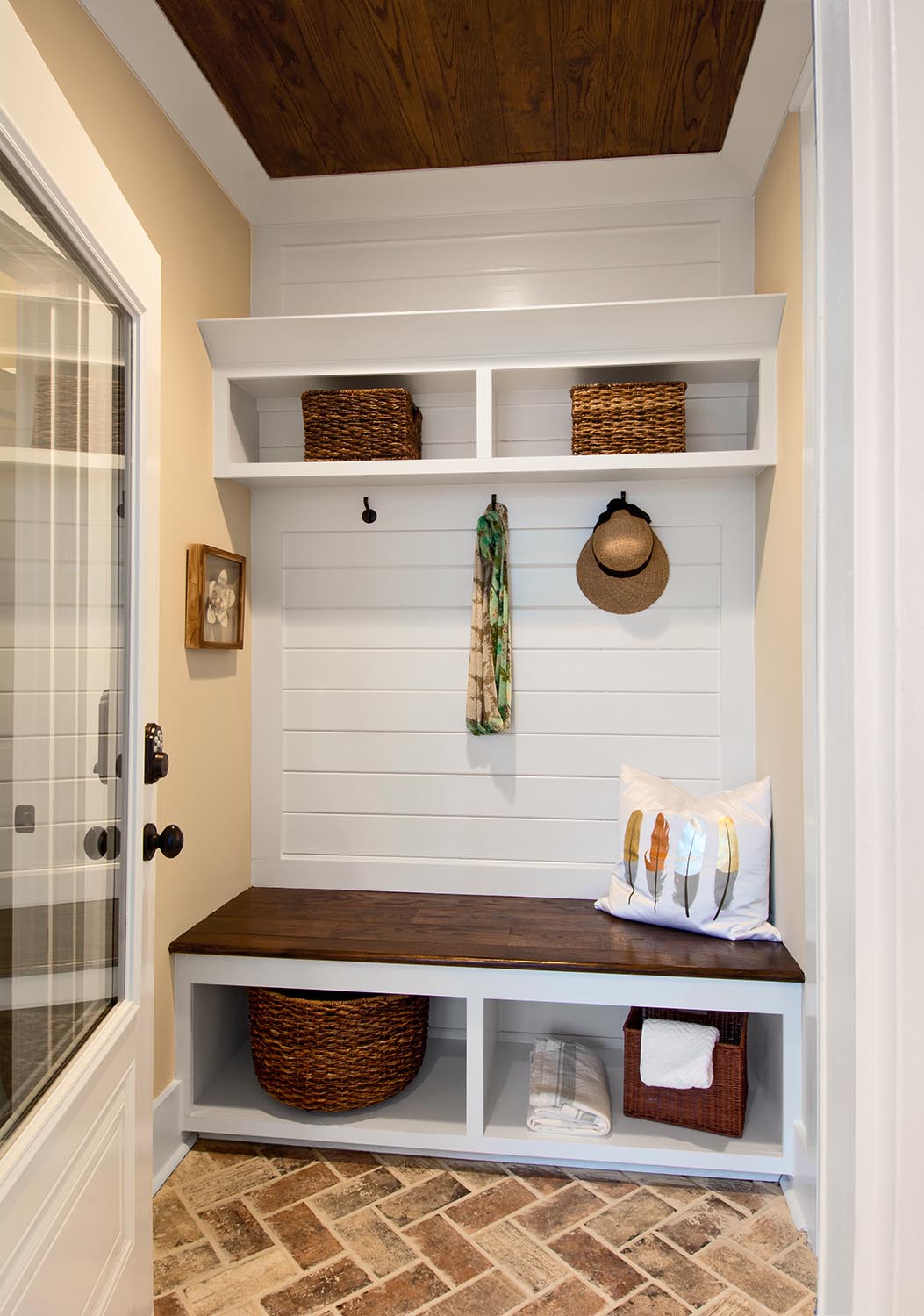 Homework Amnesia
I don't know if this a contagious disease, but it seemed to afflict my children. I'm convinced that alone in their bedroom is where they catch homework amnesia. Having a dedicated place for kids to do their homework that is not the kitchen table is important. Having that designated place within the watchful eye of Mom or Dad is helpful. I love the pocket office right off the kitchen so help or supervision can occur while the evening meal is being prepared.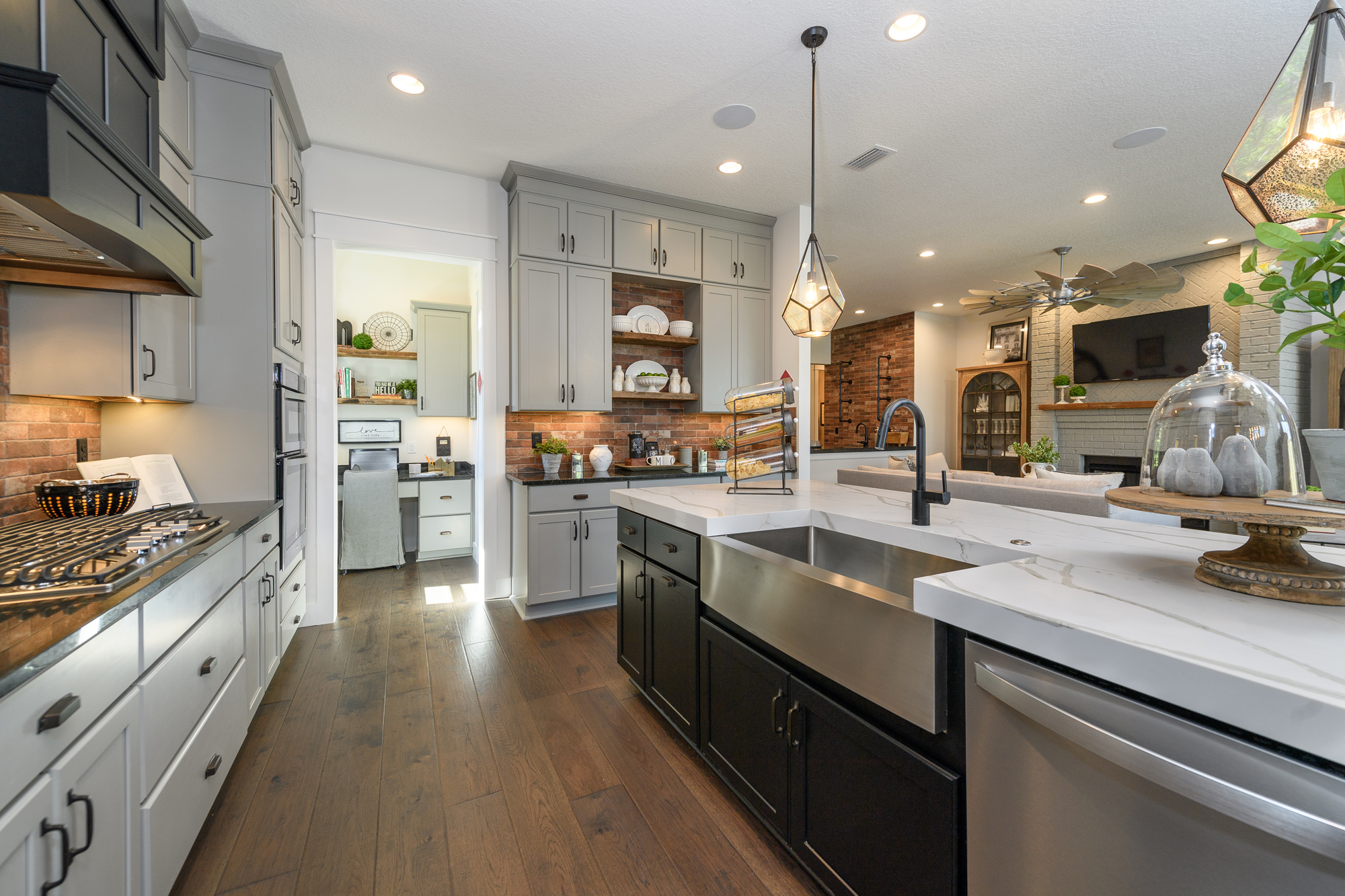 If their homework isn't done by mealtime, they can return to after dinner (and load the dishwasher). As they get older, maybe they move upstairs so they aren't distracted by the TV that comes on after dinner.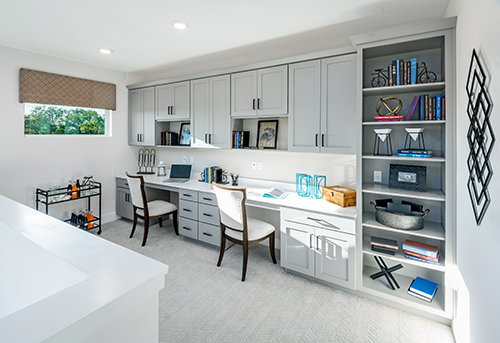 Driving
The reality is that many teenagers need their own car. Often time it is their after-school activities that rule out the convenience of the school bus and wreak havoc on Mom or Dad to pick them up. Overnight, a two-car garage isn't adequate. Inevitably, the car parked outside needs to be moved for someone to leave in the morning.
These are just a few stresses families with school age children may be experiencing. Suddenly, their house no longer works for their lifestyle. For those of you in new home sales, now might be a great time reach out to your would-be family buyers. For builders, now is a great time to advertise how your designs can make the lives of would-be buyers easier.
Categorized in: Uncategorized
This post was written by Housing Design Matters