Electrical outlets aren't sexy. Buyers don't walk into the sales office eager to learn about the latest electrical outlets like they might say about counter tops or appliances. In fact, most of us don't think about outlets at all – until they are not there! We've all experienced the frustratingly outdated airports with weary travelers sitting on the floor, clustered around the one outlet intended for the cleaning crew.
Those were dark, humbling times. Thankfully, most airports have adapted and quickly added traveler friendly outlets everywhere.
In our homes, the first place in desperate need of an outlet rethink is the master bedroom. It used to be acceptable to place a duplex outlet on either side of the bed – a lamp at each nightstand and perhaps an alarm clock on one or both sides. That's all we need, right? Wrong!
Here's what I plug in on my bedside nightstand:
My cell phone (my alarm)
My pad for reading
Digital clock with large numbers (so I can see that I woke up at 3 AM without putting my glasses on)
A lamp
Mattress pad heater (for the winter)
Aside from the fact that I have way too many gadgets, the bottom line is that a duplex outlet won't cut it. The outdated "norm" would have left me 3 plugs short on my side of the bed alone. Already, that's too few. But we just recently got a new motorized bed (Zero Gravity mode makes me wonder why I hadn't jumped on the bandwagon sooner!). Of course, that's another plug needed for each side of the bed.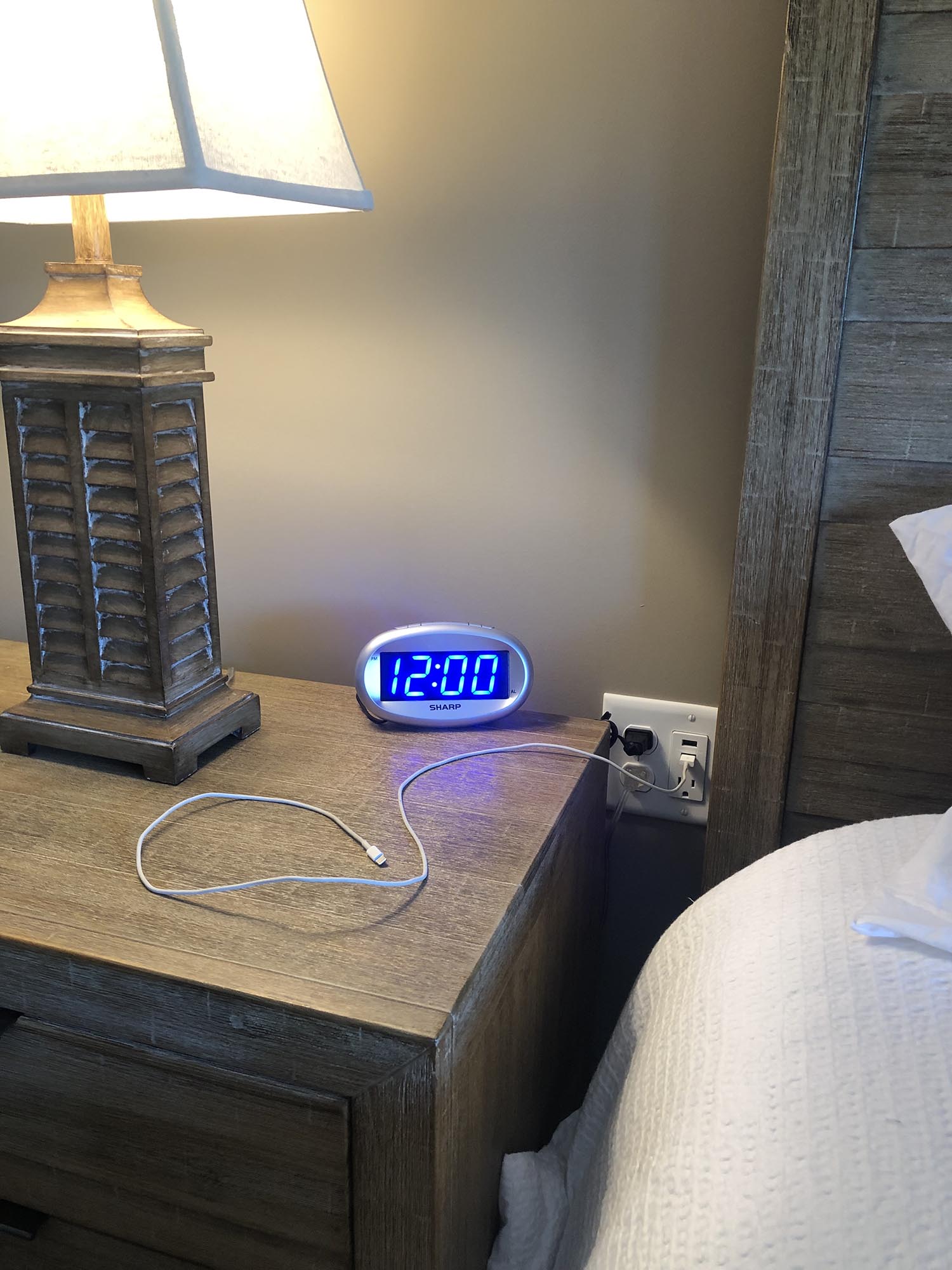 The solution: Include a quad outlet at both sides of the bed and a duplex outlet between the nightstands along the baseboard. For those counting, that's a total of 10 outlets around the bed alone! The number of outlets is half the battle. Having outlets at either side of the bed at baseboard level is practically useless for plugging and unplugging devices like cell phones unless you have a dedicated cord that doesn't leave the area. Instead, try placing them at or below the nightstand height; above for convenience and just below for aesthetics
What do you have plugged in at your bedside? As long as my list is, it doesn't include a C-pap machine or charger for my wireless headphones and Apple watch. The extra outlets should also be included in all the bedrooms for guests as well as the kids that somehow accumulate more electronics than the parents.
Master bathroom
From blow dryers, various curling/straightening irons, lighted makeup mirrors, electric razors and tooth brushes… do our bathrooms have enough power? Many of these devices are rechargeable or cordless, but thinking about where they charge is important.
Family Room
If your family room furniture floats (not levitates) in the middle of the room, you will need a floor outlet for lamps on either side of the couch. I like to locate them centered under the couch, so you won't see them. Is one outlet enough? My friends just bought a new couch with motorized recliners. Add that to my list of things I wish I knew about sooner…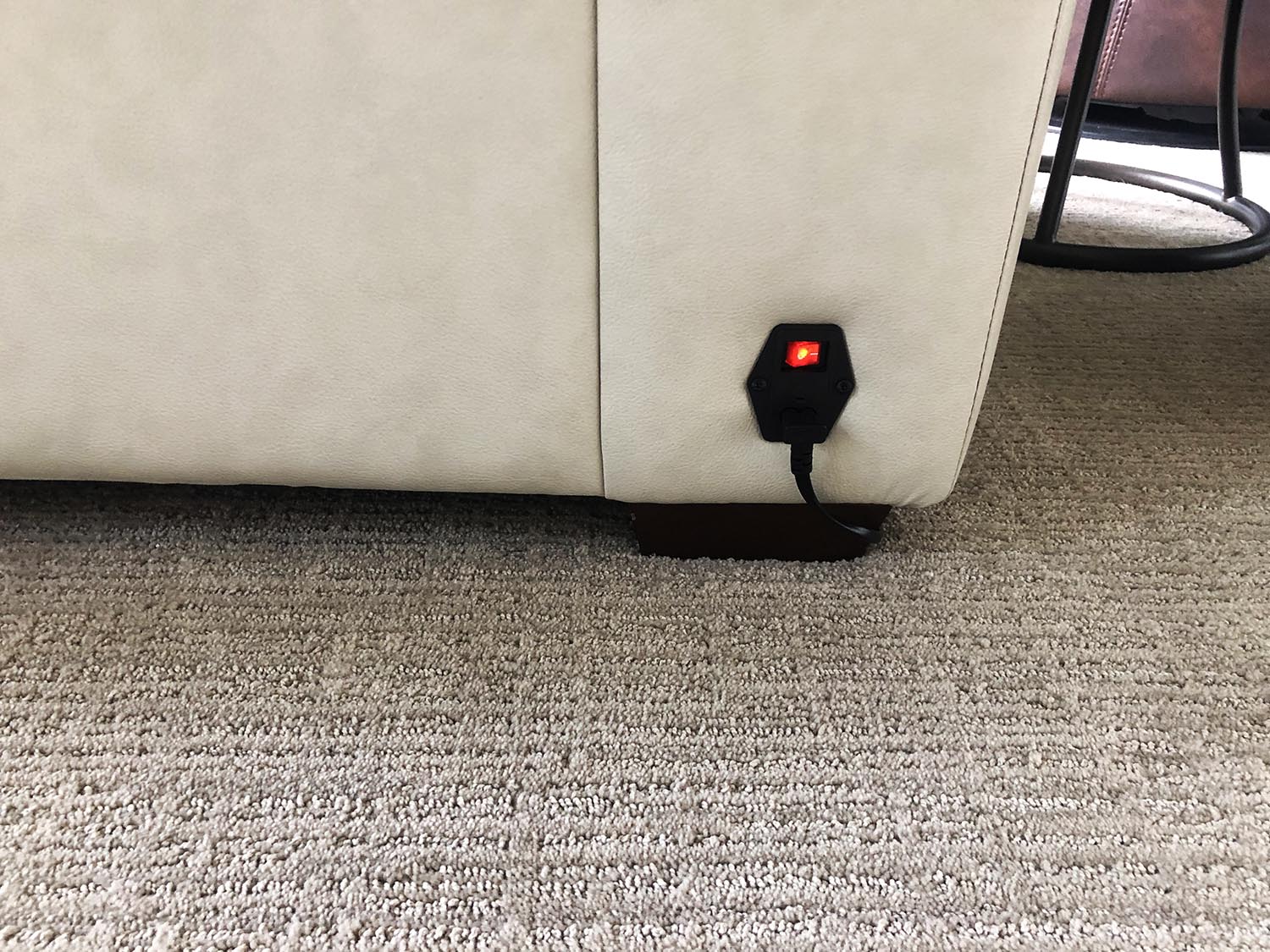 Unsightly outlets
Are outlets ugly? They certainly can be. Especially when they are contrasting the surface in which they are located (I'm looking at you, white outlet slapped onto the side of an espresso colored island). The obvious solution here is to select outlets in colors that blend with the island. Another is outlets with covers that blend with the cabinets.
Moving into the rest of the kitchen, placing outlets under the cabinets gives a clean look when not in use. However, they're not entirely convenient for plugging and unplugging small appliances. I also like the idea of adding outlets in the pantry for charging cordless devices like a cordless mixer or cordless electric knife.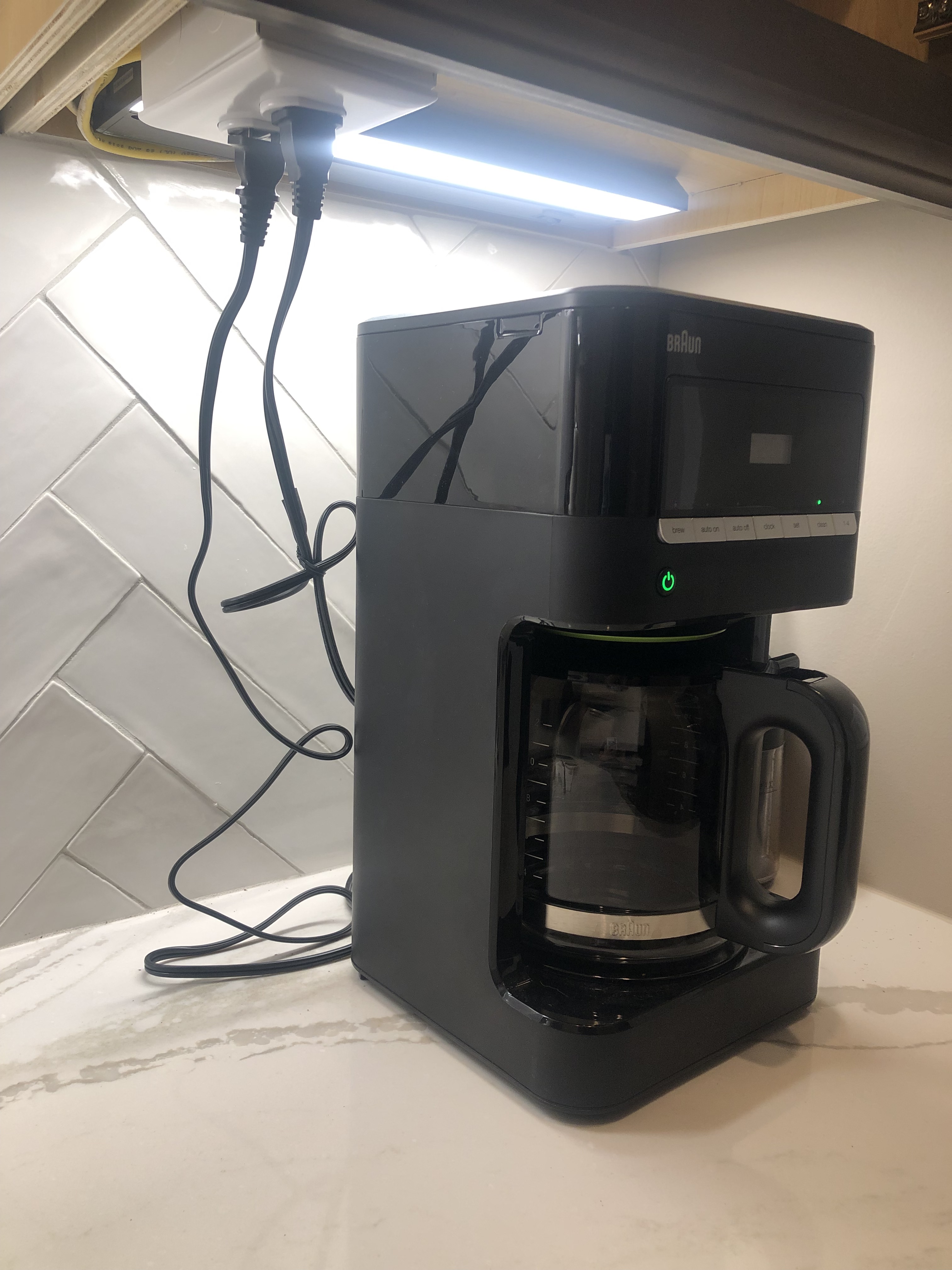 What about the rest of the house? Some builders like to place the outlets in an oversized baseboard. It's an elegant solution, but requires more bending over to plug things in. This may not be the perfect solution for the 55+ buyers.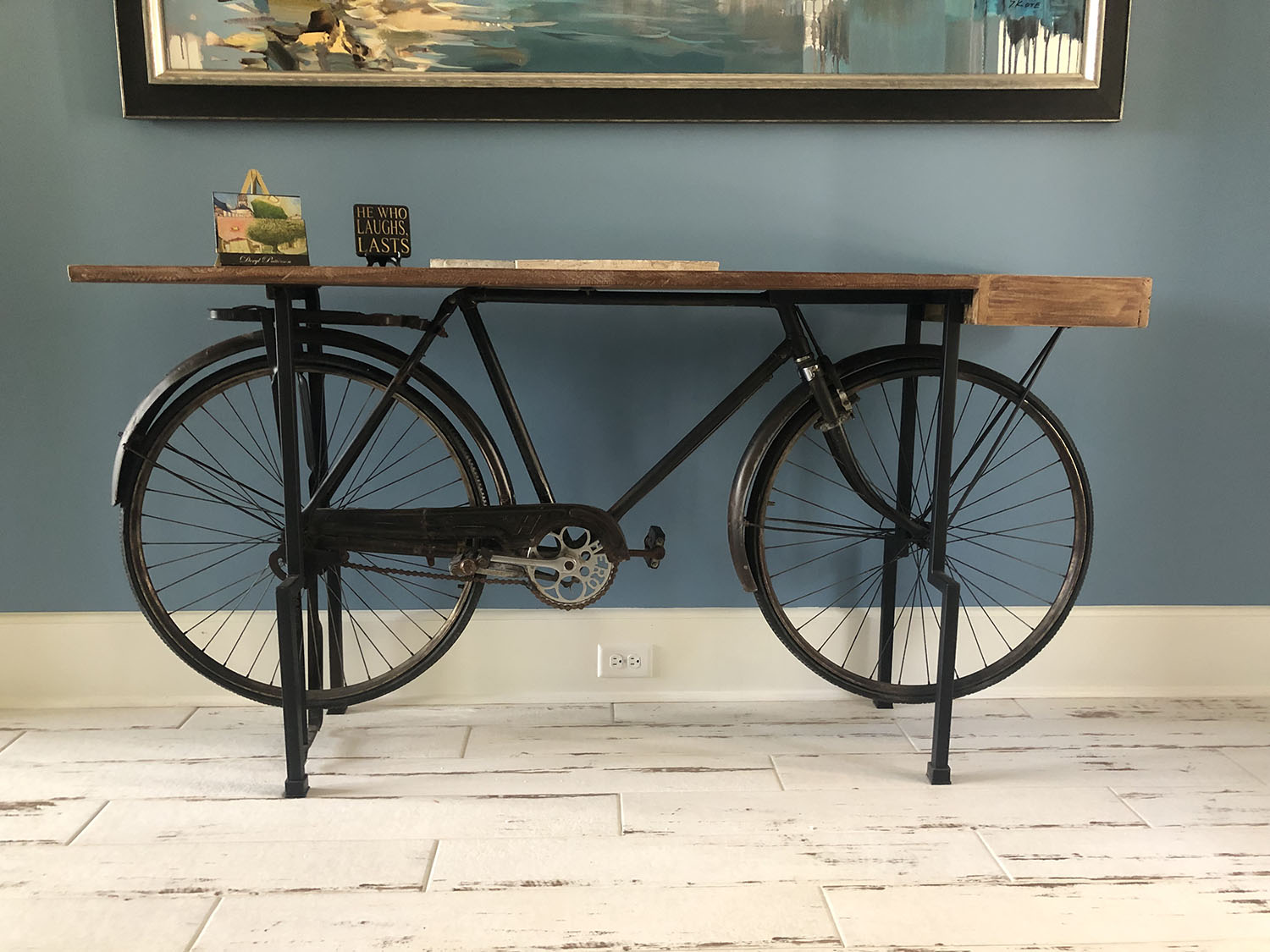 Holiday Lights
Don't tell my husband, but a clever friend of mine installed outlets in his soffit for his Christmas lights (I may have to unsubscribe him from these emails so he doesn't get any ideas). Talk about thinking ahead! Probably not a priority in the middle of the summer, but a good idea for custom builders to query their customers.  Before we know it, everyone will be channeling their inner Clark Griswold!
Let's face it, with all the decisions to be made during the home building process, outlets aren't exactly at the forefront of our minds. But once the homeowners move in, the extra thought and care with placement will be appreciated – but don't expect anyone to give you praises for it. Often times, it's what we don't notice that makes our lives so much easier!
Categorized in: Uncategorized
This post was written by Housing Design Matters