Raise your hand if you have a second refrigerator in your home. Now, if your second refrigerator is somewhere other than the kitchen, we need to talk! First, you are not alone. Second, let's recognize this is a problem that is getting worse. Finally, if that second refrigerator is in the basement, we really to need to talk!
When I was growing up, we had milk, reconstituted orange juice in a pitcher and maybe a pitcher of cold water. One refrigerator was adequate. My how times have changed. This was the topic of one of my first blogs way back in 2015. Since then, the beverage burden on our kitchen has gotten worse. Let's review:
Milk: Whole, low fat, fat free, half & half, soy, almond, lactose free, chocolate, etc..
Beer: Regular, light, dark, craft, seasonal, gluten free beer
Orange Juice: Fresh squeezed, pulp free, added calcium, pineapple orange, mango orange …
Bottled Water: Filtered, mineral, spring, sparkling – all with or without lime or lemon flavors
Iced Tea: Sweet or unsweet – with or without flavors like lemon, peach, mango ….
Sports drinks: Gatorade, propel,
Soda: Coke, diet, sprite, Dr. Pepper – I'm not going to list them all.
Wine: white, rose and sparkling
And new to the list – flavored seltzers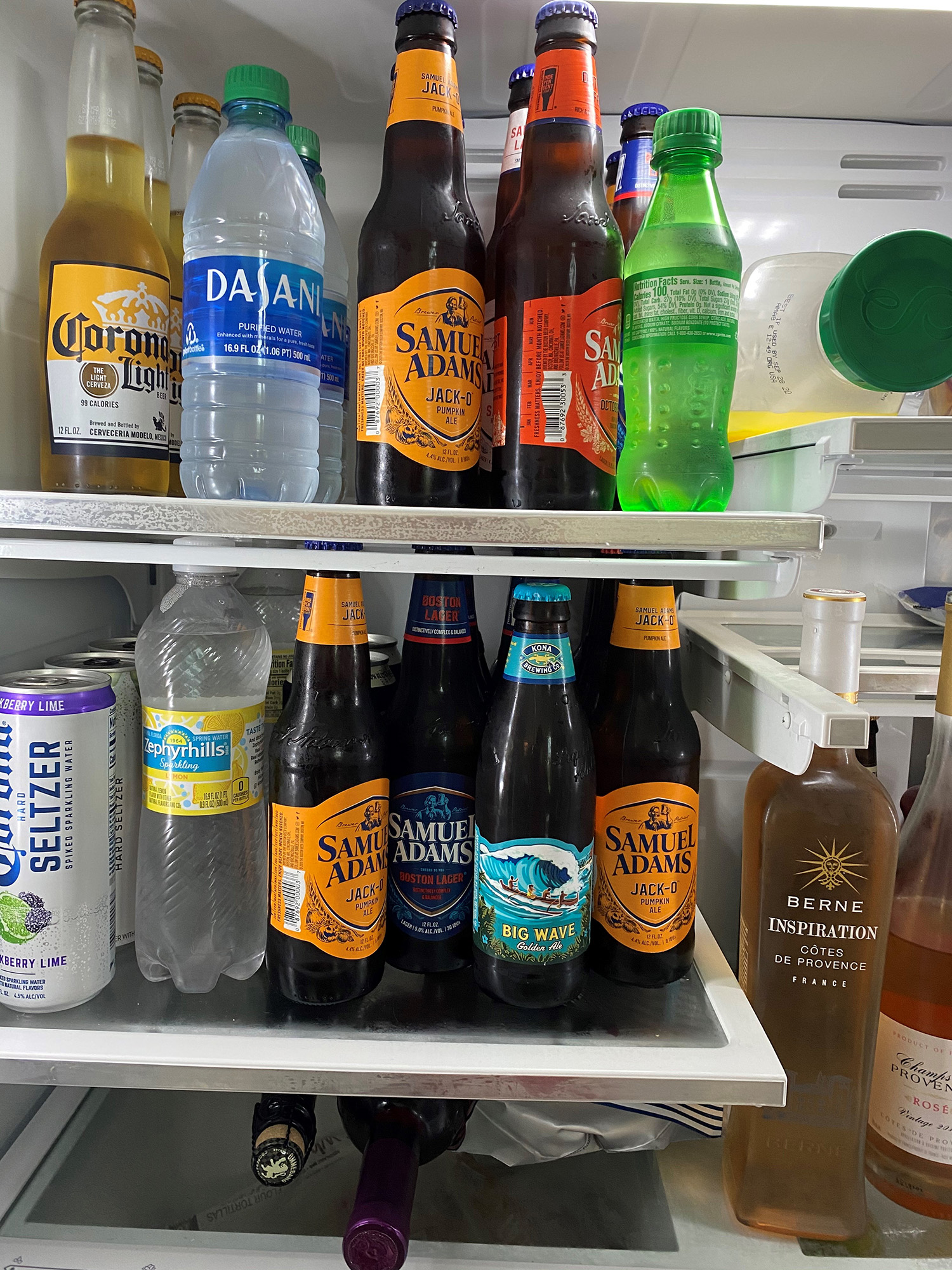 I think I've made my point. Where are you supposed to put the food?
If you're still only offering one refrigerator, let's at least acknowledge that is needs to be as big as possible. Counter depth refrigerators simply don't cut it these days. But even these over-sized refrigerators alone won't cut it. So where does the second one go?
Instead, while the beverage burden is increasing, so are the number of builders embracing a second refrigerator as a strategic advantage in selling their homes. Some have gone with two refrigerators in the main kitchen. Others have chosen an over-sized pantry or laundry room for the second appliance. The advantage of this approach is that it doesn't have to match the main kitchen (can we say scratch or dent sale!).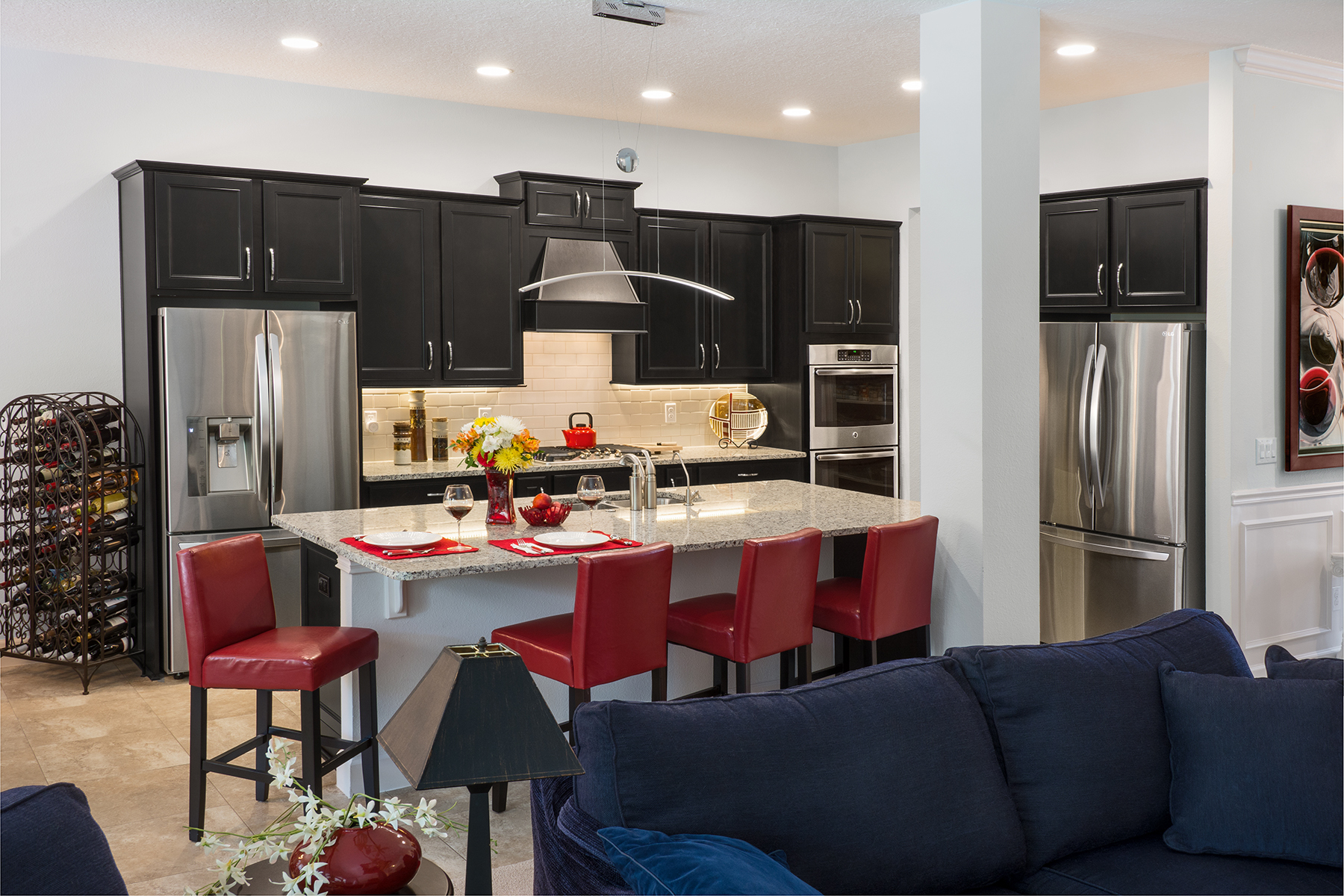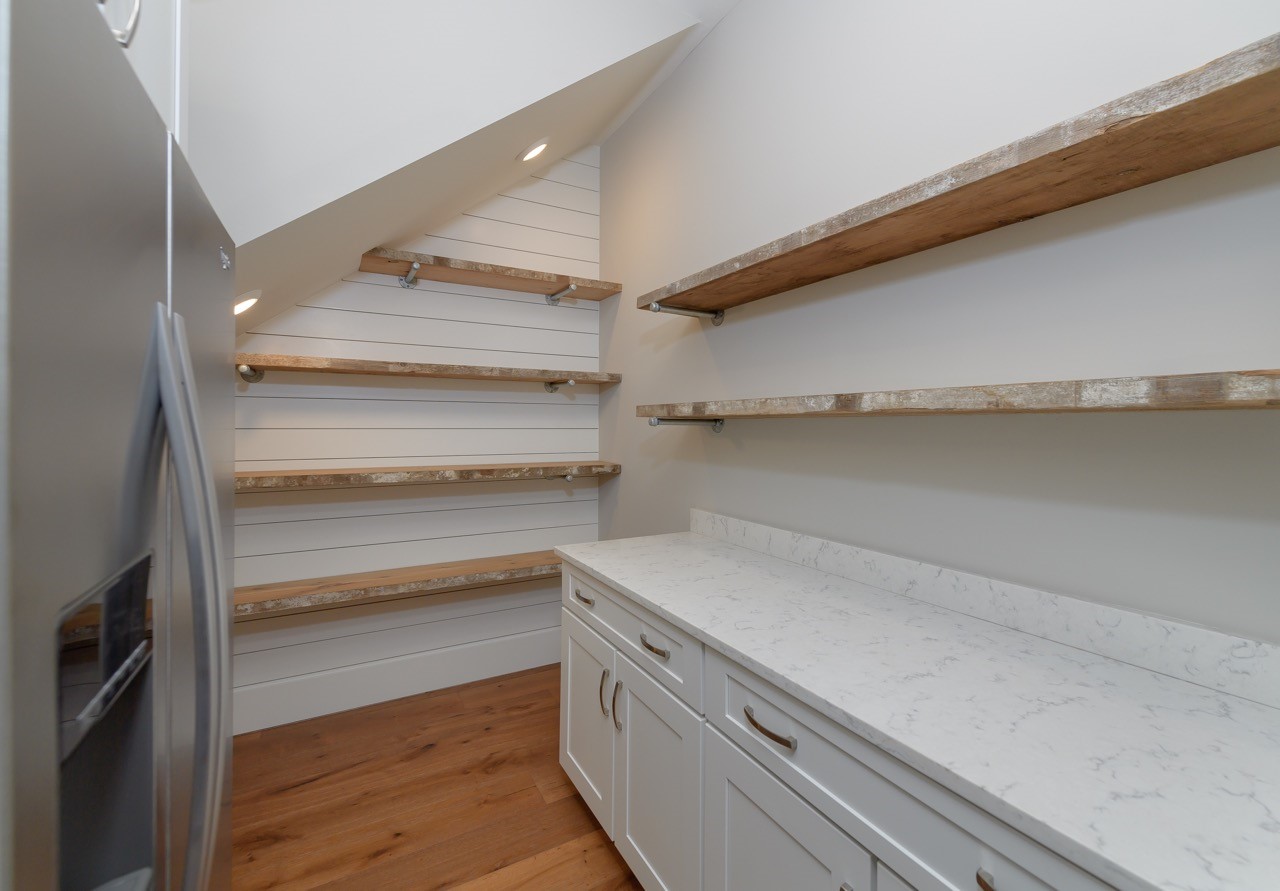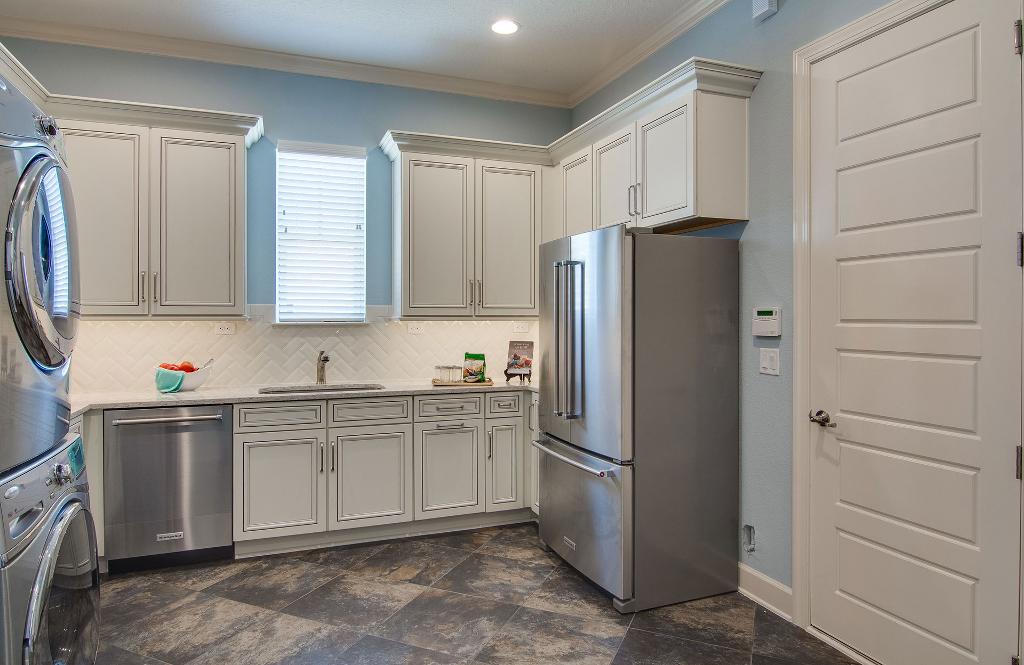 Yet another approach is to add a separate beverage station outside the main kitchen. This can adjacent to the kitchen. This solution is perfect for working families who find themselves in a time crunch at the end of the workday with starving children who want a snack NOW! The small under counter refrigerator is a great place from them to get a juice box and a cheese stick without running the risk of the piping hot casserole fresh from the over getting dumped on their head. This is also a great solution for entertaining as guests can help themselves to a second beverage while the host and hostess imitate Bobby Flay or Emeril in the kitchen. Bam! We have also seen the second refrigerator migrate to the second floor where family or guests gather.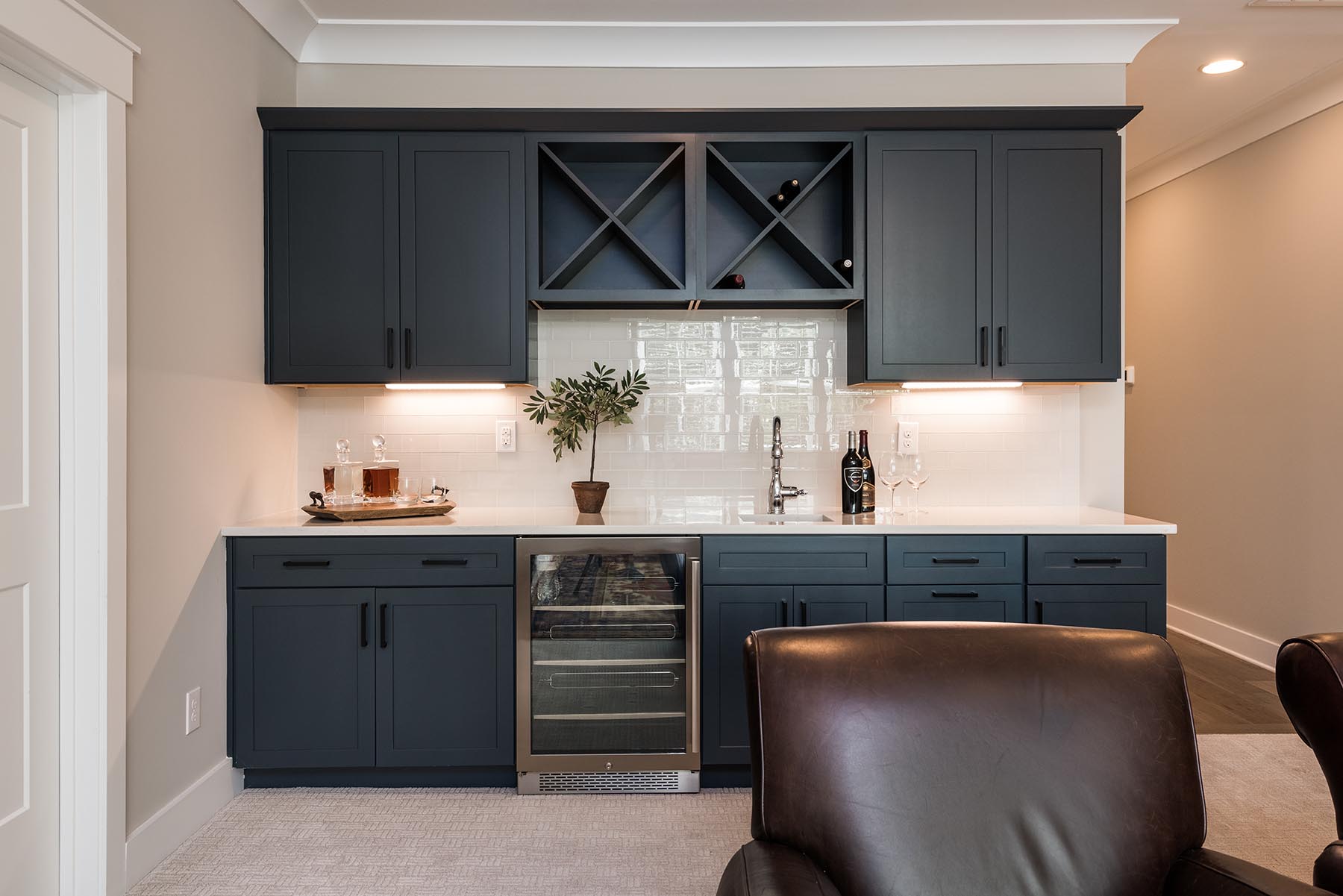 In floor plans already crunched for square footage, I realize that adding a second refrigerator puts an additional major crunch on your kitchens. Ever since the kitchen island has dominated, it has been increasingly difficult to have enough upper cabinets. Now I want you to wipe out an additional 3' of both base and upper cabinets? This is why we need to consider the entire house for refrigeration options. I try to avoid sticking the 2nd refrigerator in the garage or basement, but the pandemic has only increased homeowner's refrigeration needs, so we shouldn't rule out anything. This includes enlarging our kitchens even further.
But what do you think? Is one refrigerator enough? Where would you like a second refrigerator?
Categorized in: KitchenDesign
This post was written by Housing Design Matters