There is an outdated train of thought suggesting that 55+ buyers want their kitchen sink on an outside wall with a window above it. I believe this stems from an era when women like June Cleaver were home during the day preparing the family meals in solitude. Then, when these June Cleaver-aged women became empty-nesters and decided to downsize, they were looking for the same sink and window pairing.
I believe this to be wrong on so many levels.
For one, today's 55+ buyers are younger than Beaver Cleaver, let alone his mother! A large majority of 55+ women today did not raise families the same way as sweet June, but rather participated in the work force for part of their married lives.
For working women, after a long workday and commute, meal preparation is a far more compressed ordeal. Indeed, much of it is done in tandem with their husbands and/or children. Hence, it is a more a social, participatory (okay, sometimes chaotic) event rather than a solo act. So the kitchen evolved with the family, opening to adjacent dining areas and family rooms. The rest of our kitchens have evolved over time, why hasn't the sink? A sink on the exterior side wall means your back is to the rest of the family – hardly social.
Now, as a retiree, cooking has become more of a hobby than a chore, often involving both spouses. It has become a group event with fellow friends and retirees – people you wouldn't want to turn your back towards.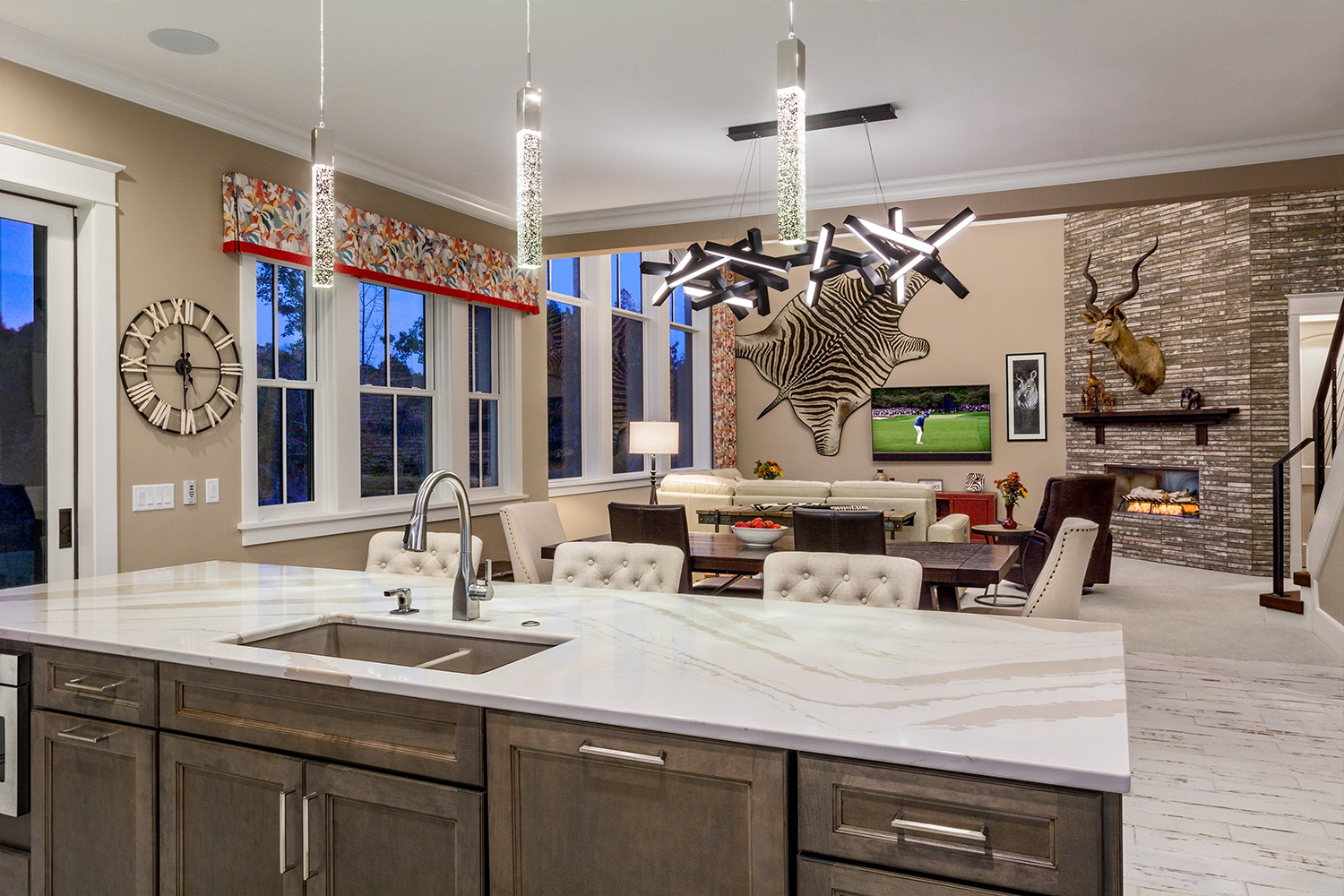 Occasionally, you'll find a retiree moving from the outdated, older housing stock shopping for a new home in an active adult community. One such buyer wandered into a sales office. After looking over the floor plans being offered, she asked the sale associate why there were not windows above the kitchen sink. The sales agent smiled and said, "follow me and let me show you why". Then, standing at the kitchen sink in the middle of the awesome gathering kitchen island facing the view of the family room, fireplace and TV, it clicked. "Oh my, that's much better than my old view."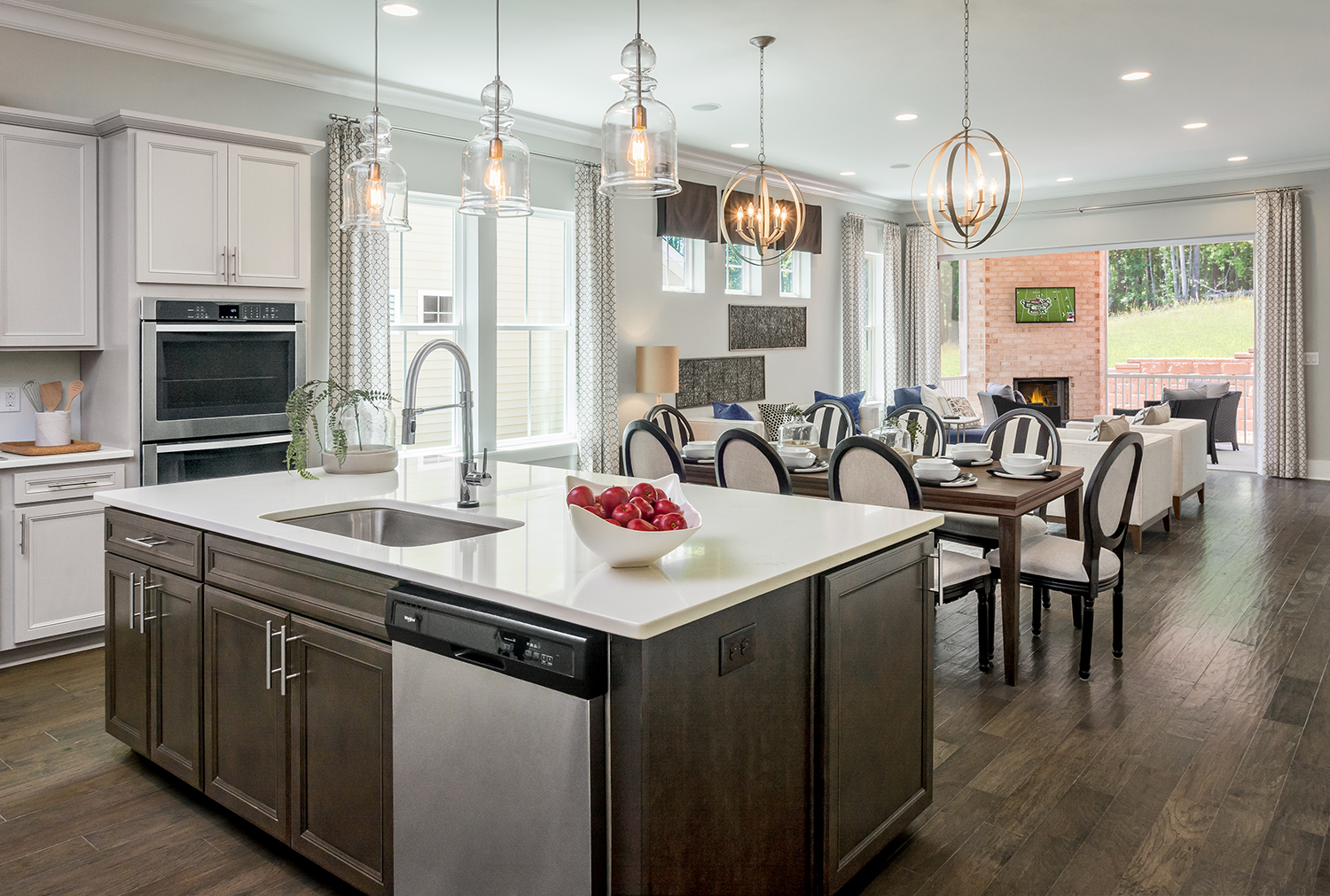 There's also the reality of shrinking lot sizes, especially for retirees who don't want a large yard in the first place. Now, instead of gazing out the kitchen window to a beautiful garden, retirees find themselves looking into a narrow side yard, filled with mechanical equipment – or worse – their neighbor's window.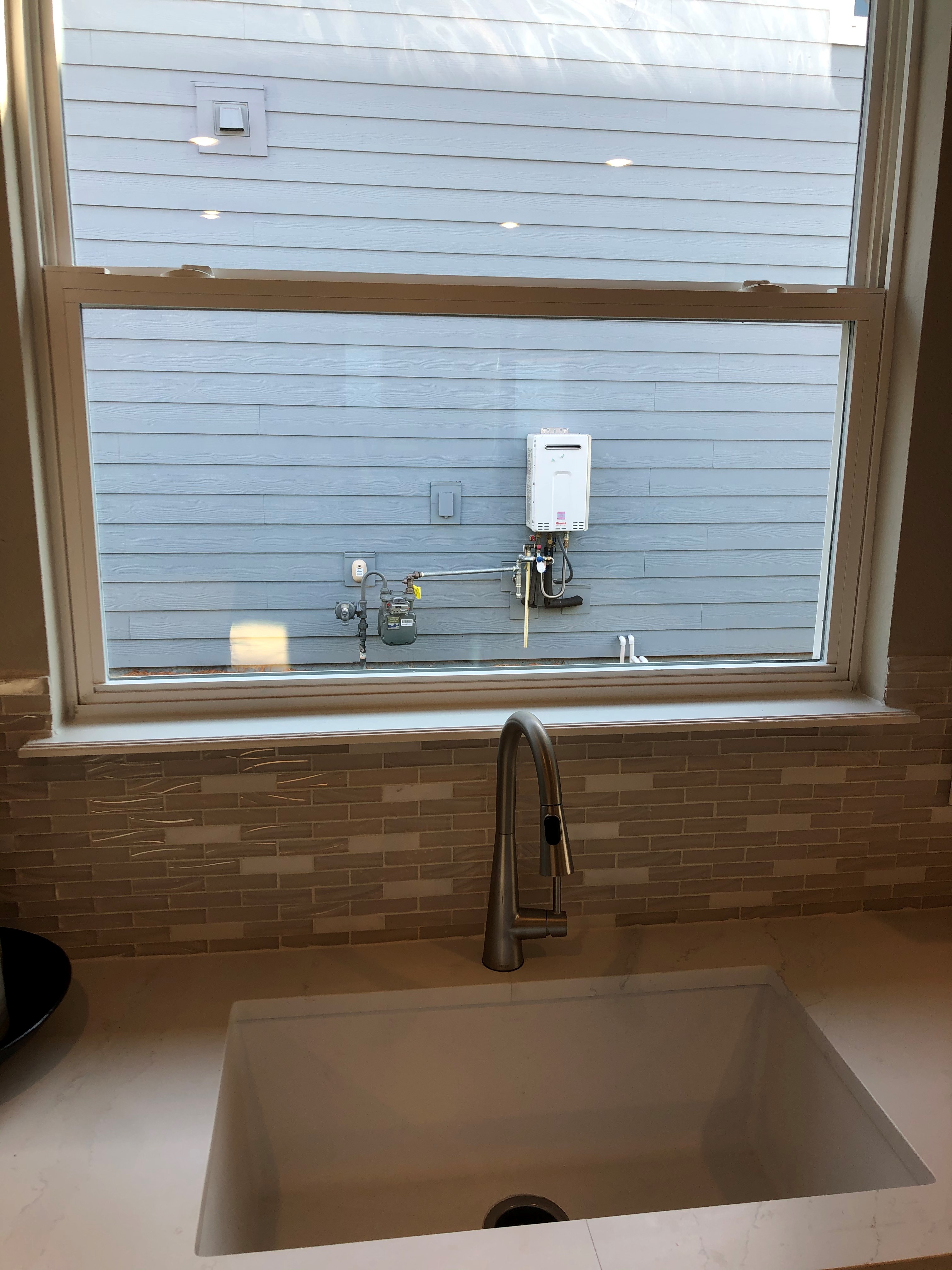 I beg you to rethink your kitchen sink placement for the 55+ buyer. Times have changed and so should your plans!
Categorized in: Design Solutions from a Working Mom's Point of View, KitchenDesign
This post was written by Housing Design Matters