A couple of weeks ago, my son and one of his friends paid us a visit. After walking in, the friend looked up and started admiring our crown molding. "Ah – I should have added crown molding!" Turns out he and his wife were in the process of building a new home with a production builder. Like everyone who builds a home, he was struggling with the things he wanted but could not afford. And trust me when I say – it was really bothering him.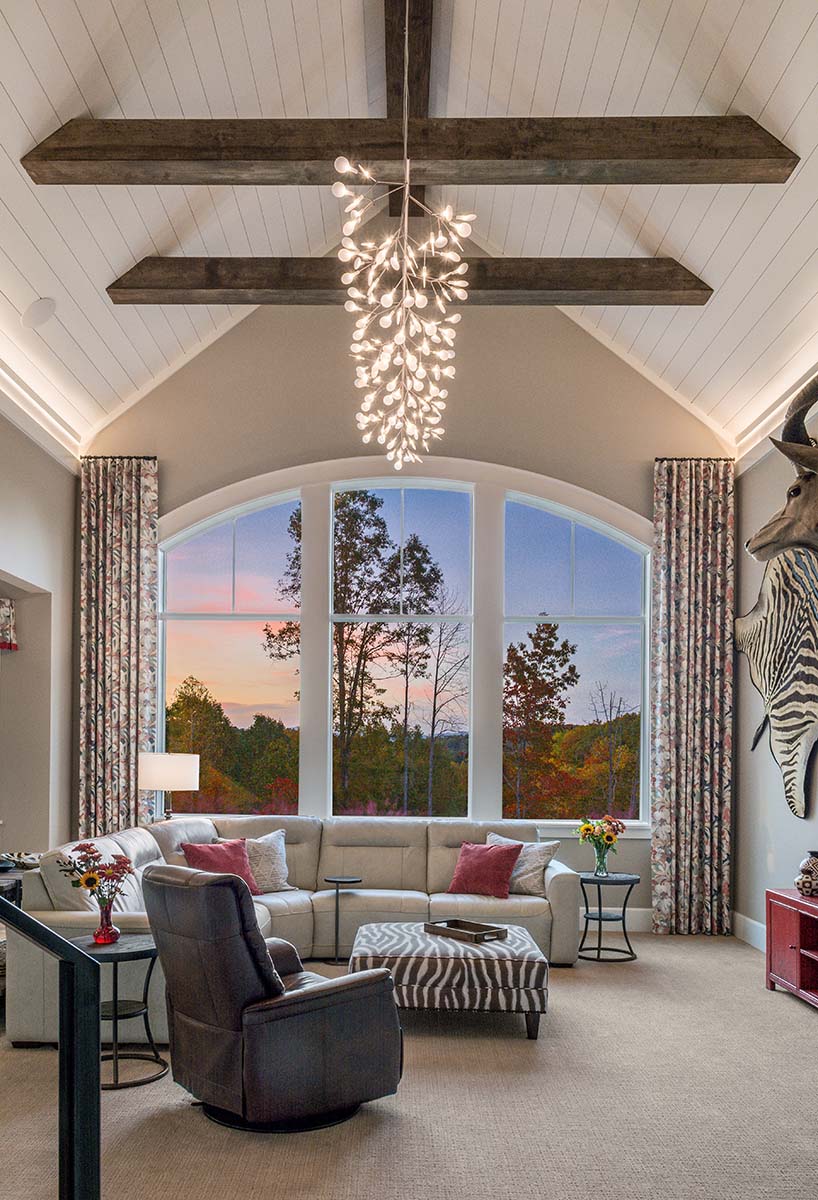 He is not alone in his struggle. And with rising interest rates – the struggle will only increase. The question is, how should one prioritize their selections? Let's consider what can and cannot be easily added later.
Add/Change Now
Ceiling Heights
This is the first thing that comes to mind. It is simply too expensive to raise the height of your ceiling once the house is built. Homeowners and builders alike struggle with this decision. Sadly, many builders don't know the true cost difference between an 8' ceiling and a 9' one. I strongly recommend getting a true cost analysis and bill of materials before making this critical decision. Don't rely only on your subcontractors to influence this decision.
Windows
Another hard-to-add-later option, especially if you have an CMU house, is exterior windows. Obviously, windows are costly, but they also have an impact on your heating and cooling cost. On the other hand, windows have a huge impact on how a house feels and make the homeowners feel better.
When my husband and I built our production house in Jacksonville, we struggled with where to add built-in speakers. We added them to the family room but decided to pass on adding them to the home office. Big mistake! Turns out, there is a room above the office so adding the speakers to the ceiling is costly. We also should have been more thoughtful with our lighting plan. We have a couple of paintings we would love to highlight with picture lights – but the floor above makes it difficult.
Shower only or tub and shower! While not impossible, this gets messy to change. I recently saw an article about the number of homeowners ripping out their tub and shower for a big, awesome walk-in shower.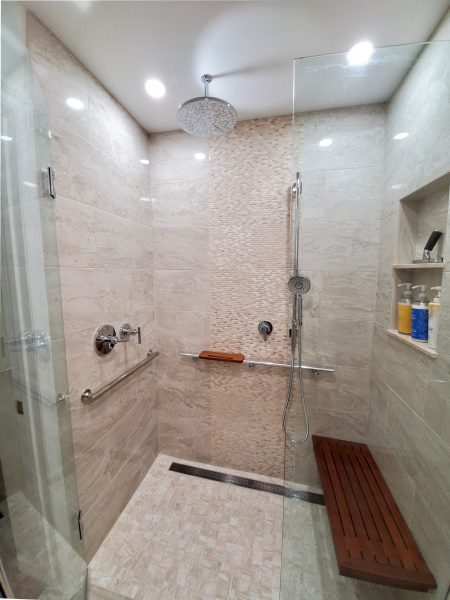 Add/Change Later
The good news for my son's friend is that crown molding can easily be added later – especially if the homeowner is handy. The same thing is true for base molding and other interior trim.
Kitchen Finishes
In the kitchen, backsplash can easily be upgraded later. I have seen so many fabulous examples of accent tiles running from the countertop to the underside of the cabinets. But it is important to keep in mind prior to a 4" piece of granite being glued down and potentially leaving a shadow on your countertop once removed. Countertops can be changed out relatively easily – but not necessarily affordably. We recently changed out our granite countertops for quartz.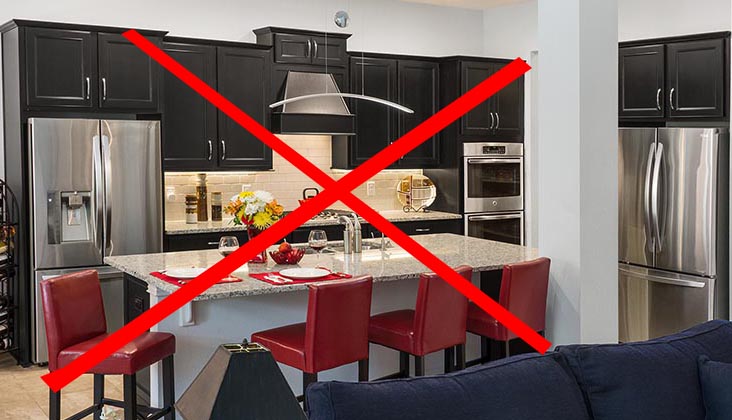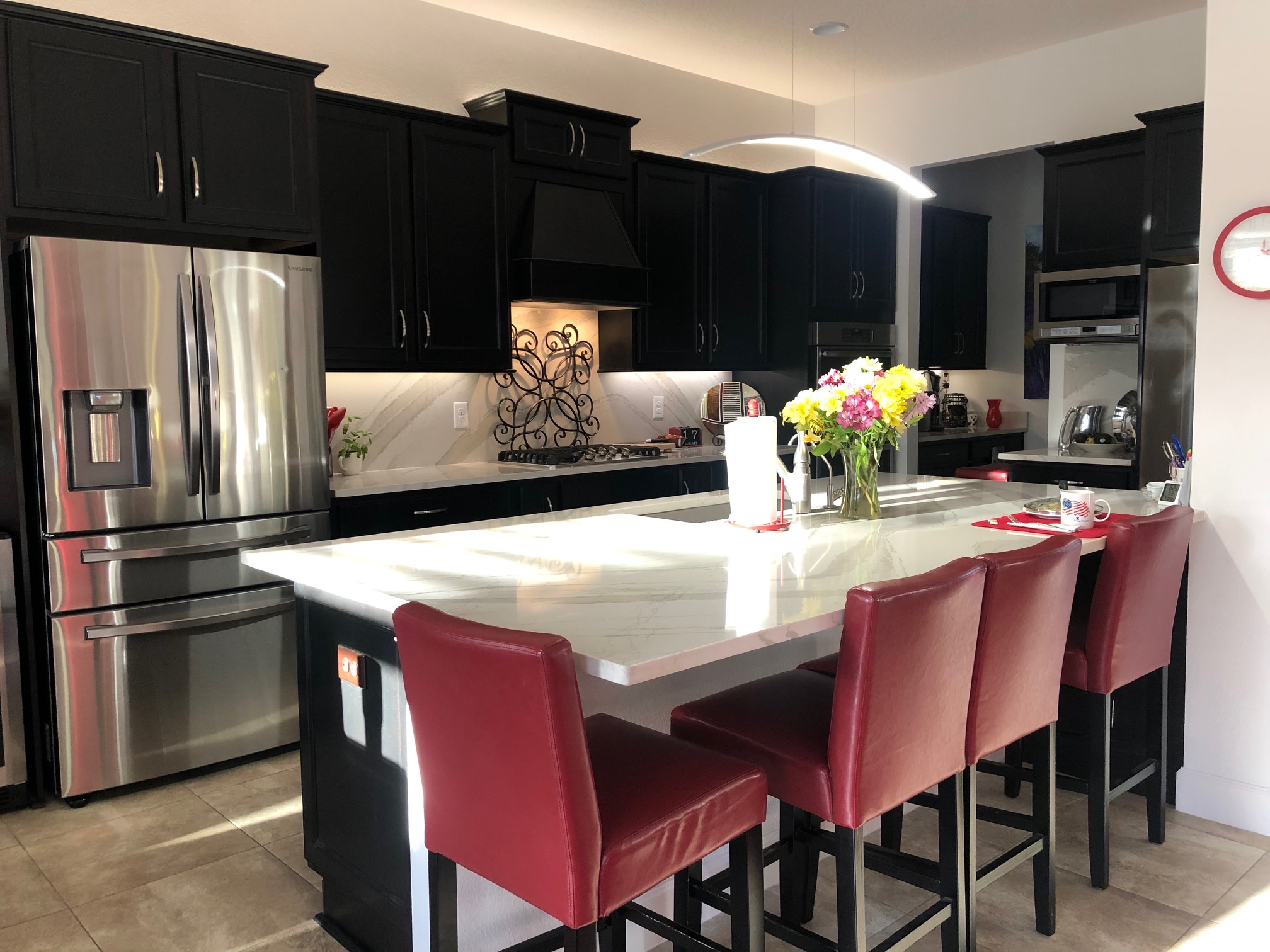 Changing cabinets is more involved. One local kitchen remodeling specializes in painting kitchen cabinets without having to remove them. I have espresso cabinets in my kitchen which I find too dark (dark colors eat light) and have considered this option.
Closets
Women love their closets, but I would recommend starting with wire shelves. Super easy to change out and upgrade to a variety of closet solutions down the road. This is true for all closets including the pantry.
Flooring
Flooring is another big decision that many wrestle with. I was told once that you could replace carpet five times for the initial investment of a wood floor. But now that luxury plank vinyl has become so good looking, this may be competitive with carpet depending upon the level of plank selected. Perhaps one of my readers can shed light on this one. I do know adding LPV is relatively easy to do yourself as two of my kids have tackled this one.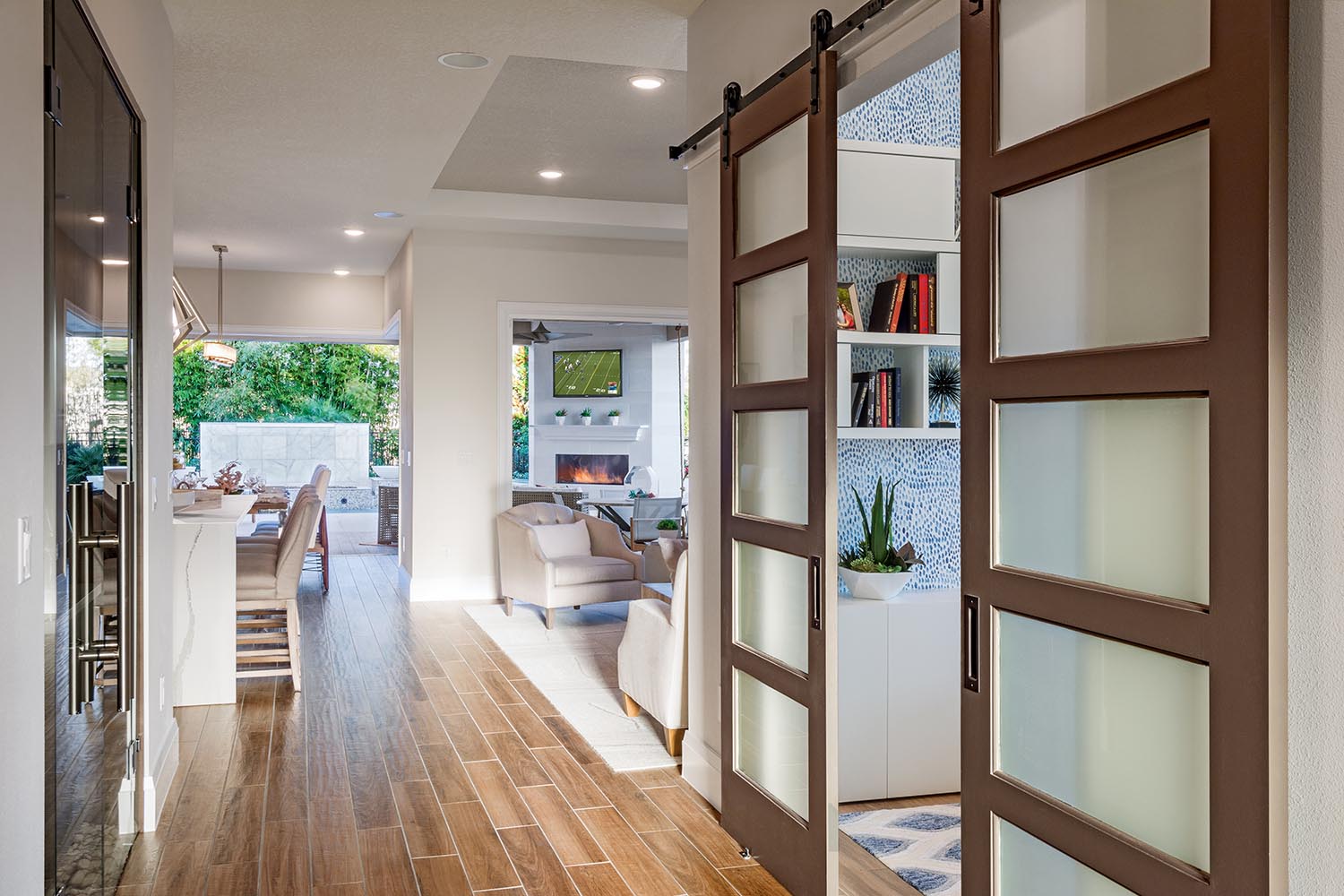 Post-Construction Services
I recently heard that some builders are offering post-construction services to help their homeowners deal with their could've/should've dilemmas. This is a great way to keep the builder/homeowner relationship going and breathe new life into the warranty team.
For many buyers, it may have been a financial restriction that created the could-have. For others, it is a process of discovery once they move into their home and realize the things they should have included. Yet another set of buyers have had changes to their family, making it necessary to change their homes.
My personal should-haves include painting the wall in my owner's suite to flowerpot red and replacing my acoustically useless office barn doors with real doors. For my husband, it is changing out the exterior fireplace from alcohol burning to gas burning. Painting a wall and replacing doors isn't difficult. The fireplace got more complicated: Buying the box from one supplier, finding new material to face the fireplace from another source, a contractor to remove the old box and install the new gas one, and yet another contractor to run the gas line 30'. This sounds like the job of a general contractor and not homeowners with demanding jobs.
I would love to hear your could have, should haves on your personal home. Email me at dpatterson@housingdesignmatters.com.
Categorized in: Uncategorized
This post was written by Housing Design Matters