Amenity features for residential projects are subject to change much like the residential units they serve. Keeping your amenity offerings current is critical whether the community in question is for sale or for lease.
But keeping your amenities current is also a heavier lift. These amenities are often proposed in advance of the units. They are considered an "assembly occupancy" and therefore, under more code scrutiny. They are larger and more expensive to build. Needless to say, getting it right is crucial.
Post-Pandemic Lifestyle
Like residential design, amenity design has been disrupted by the pandemic. As we look out into the future in a post-pandemic world, what changes did the past 2+ years bring? My top five include:
Increase in Pet ownership
Increase on-line ordering
Work from home
Desire for more outdoor living & activities
Flexibility & storage
Pets
The pandemic saw a dramatic increase in pet ownership. With this new friendship comes new challenges and responsibilities. Dog parks have long been a fan favorite with developers as they only take a bit of land surrounded by a fence. But no one wants a stinky dog – why not include dog washing station? In warm climates, this can be outside but be sure to include hot and cold water. In colder climates – inside is a must. If you back the dog washing station up to an existing pluming wall and use a prefab shower pain, it can be relatively inexpensive. Though never underestimate pet owners' ability and willingness to splurge on their four-legged friends – the full doggy spa might be a worthwhile investment.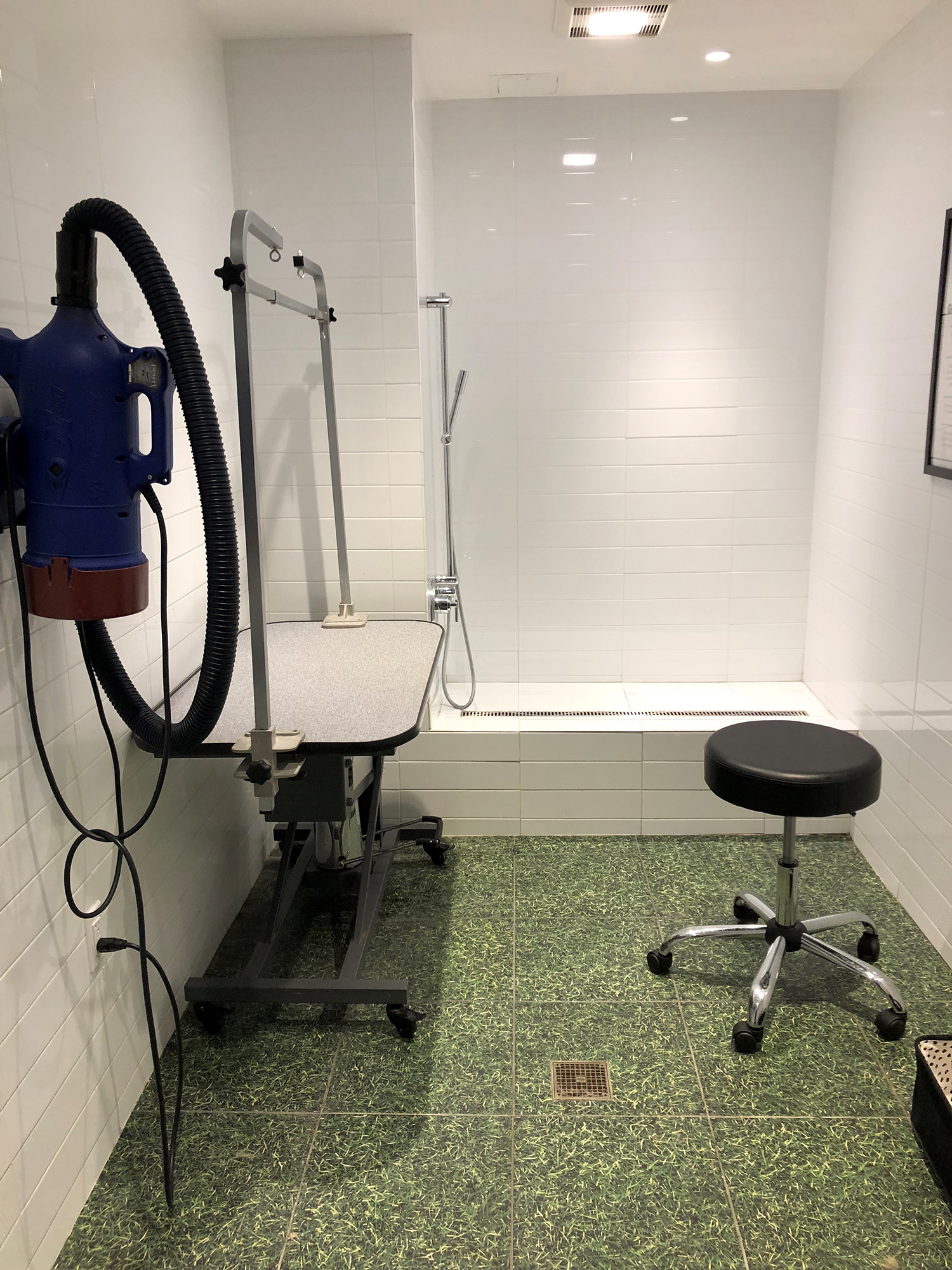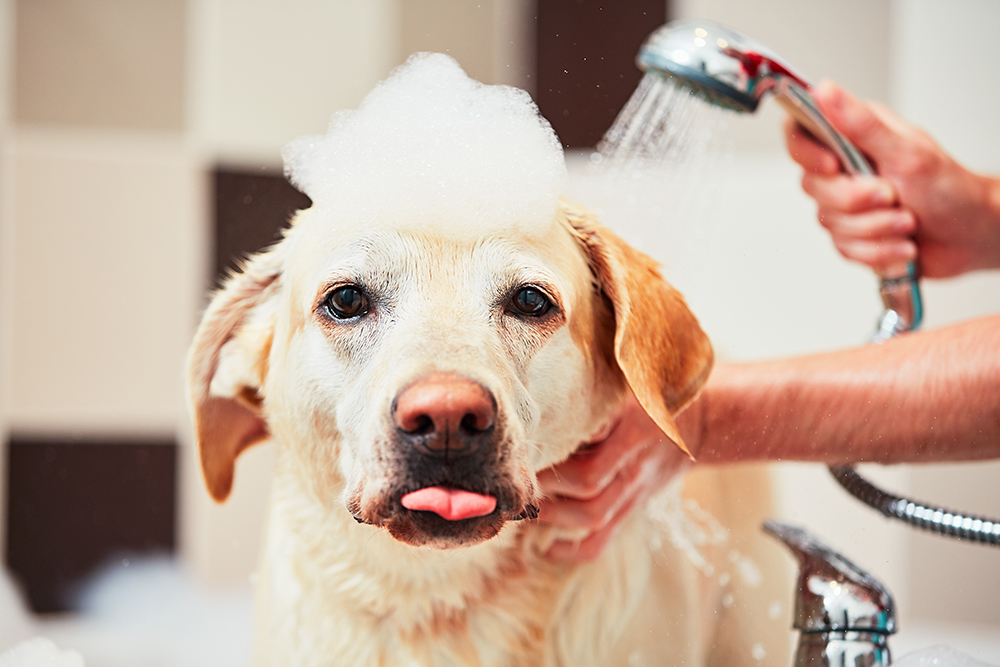 Parcels
Online ordering has become a major component of our lifestyle. Of course, there are boxes from UPS, USPS, and Amazon. Having a small parcel room used to be a solution if there was someone at the clubhouse administering it.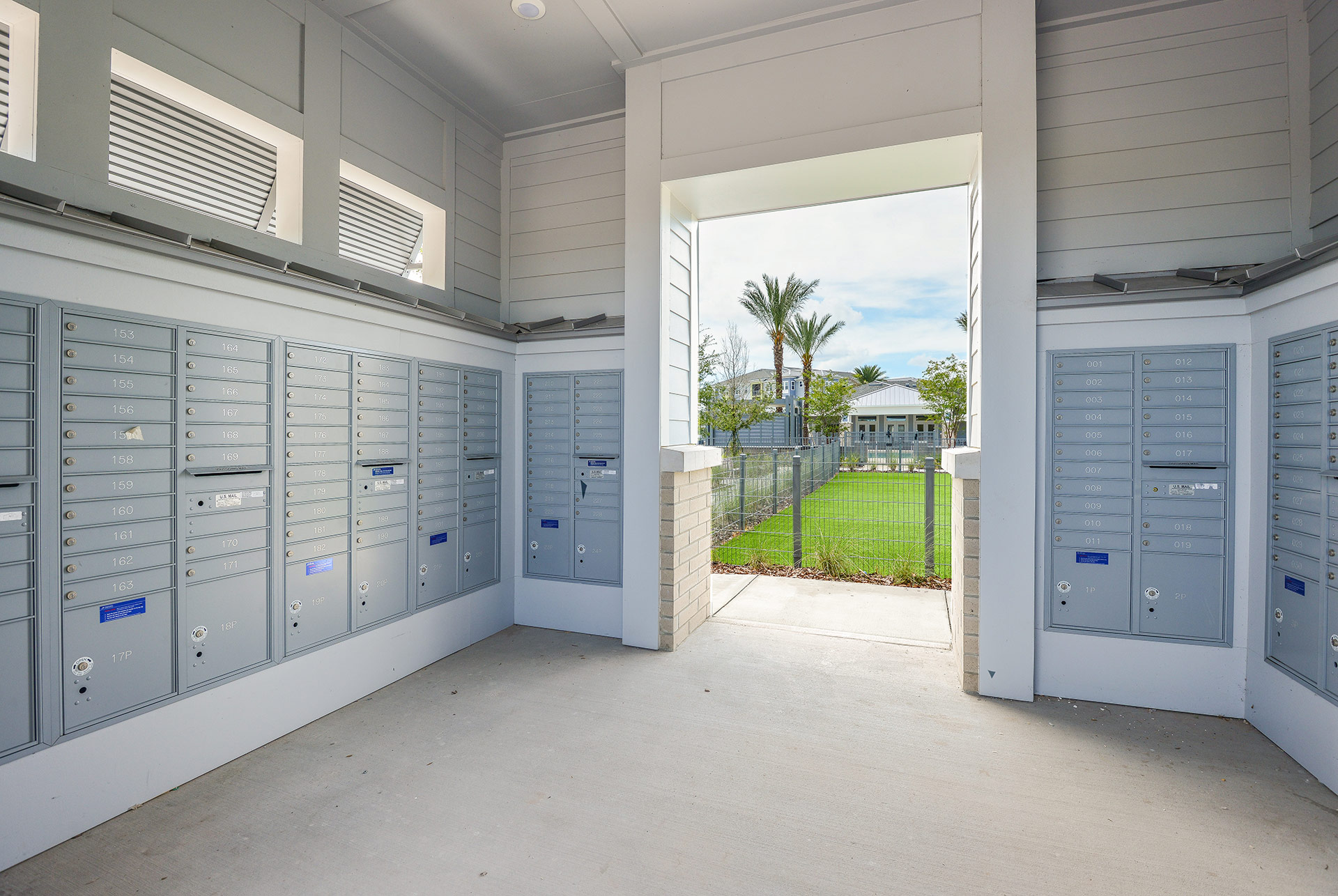 Later iterations are parcel lockers that can be opened by both delivery personal and recipient with a code. But what about packages that need to stay cold? I've recently seen refrigerated parcel lockers. Another approach would be to skip all deliveries to the club and add parcel delivery vestibules to each individual unit.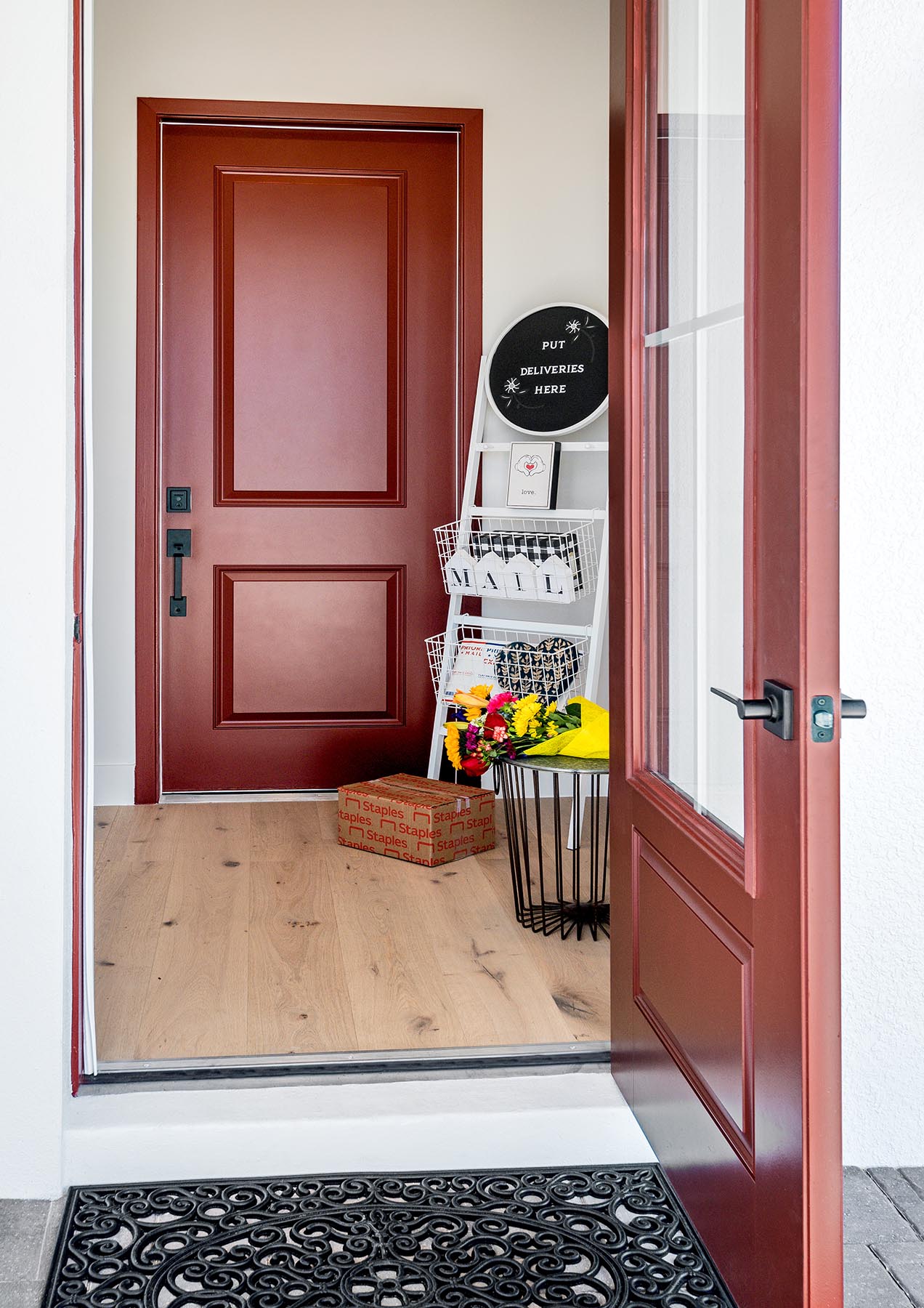 Work from Home
I have heard from multiple architects that say work-from-home is here to stay – if not full time, then at least a couple days of the week. But not everyone has the perfect work-from-home setup. In fact, most are pretty lacking at the moment. Adding small workspaces at the clubhouse might be useful – especially if the residential units are small. Hey – sometimes we all need to get out of the house. What about zoom rooms – small acoustically private rooms with an interesting backdrop – vs someone's messy apartment. The key for adding spaces like this is flexibility. Can they serve other functions throughout the course of the week?
Outdoor Living
Perhaps one good thing that happened during the pandemic was an appreciation for being outdoors. We saw a big increase in outdoor living and activities – both private and public. Previous outdoor amenities may have included a small, covered area with a fireplace and a swimming pool. Post-pandemic, we're seeing a variety of outdoor activities including pickle ball, putting greens, bocce ball, and multiple firepits – some intimate and some large in scale.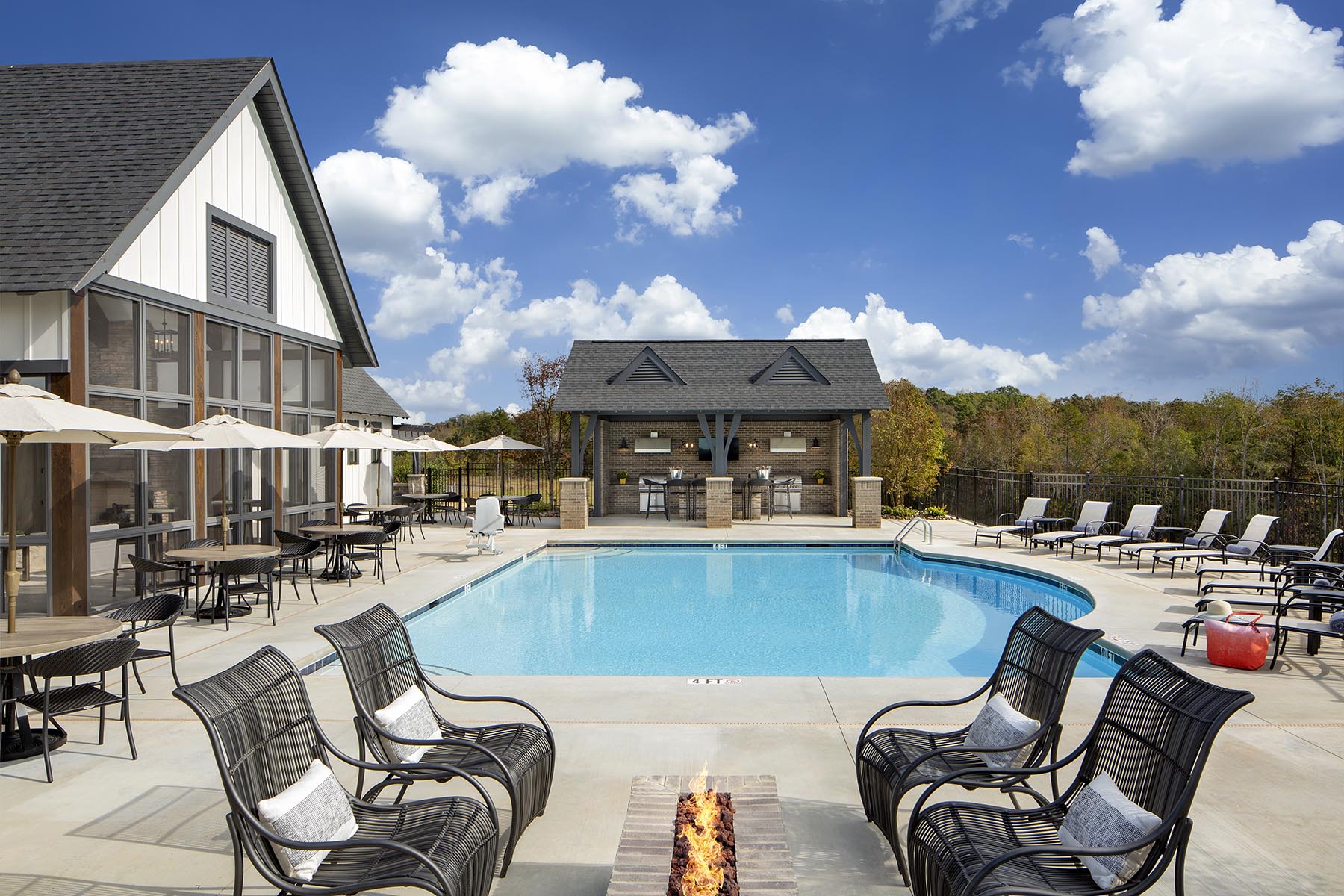 You might consider a water feature for ambiance or sounds that drown out unwanted street noise. Of course, a water feature lit at night gives off amazing flickering of light.
Don't forget the simplicity of a nice green lawn – perfect for sunrise yoga or a tent for large receptions. The covered outdoor space has expanded and now includes multiple TV's. Instead of the club providing the food, residents bring their own Yeti coolers and organize their own gameday celebrations.
Flexibility and Storage
If there is one thing we learned during the pandemic it is the need for flexibility. This is especially true in clubhouse. Can the card room double as a library or craft room? Can the library double as a conference room? Of course, the latest and greatest in fitness is always a moving target. Who of my readers is old enough to remember step aerobics? Now it's kick boxing, Zumba, medicine ball and even belly dancing. Or perhaps its mat Pilates or yoga. The point is all these various activities require a room and often storage for the mats, boxing gloves, medicine balls etc. And when space is limited the card room and the flex fitness are one in the same when the tables fold and the chairs stack.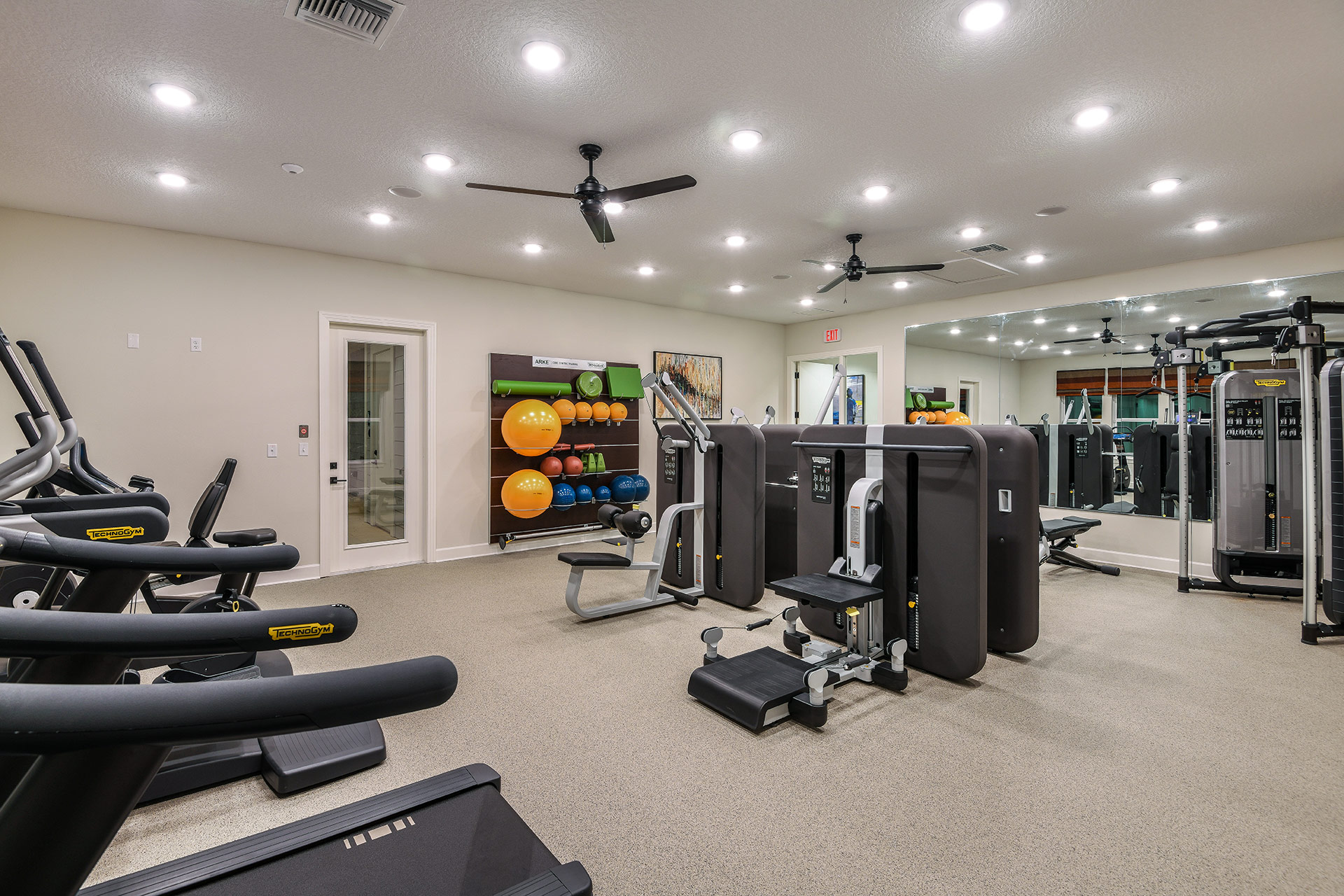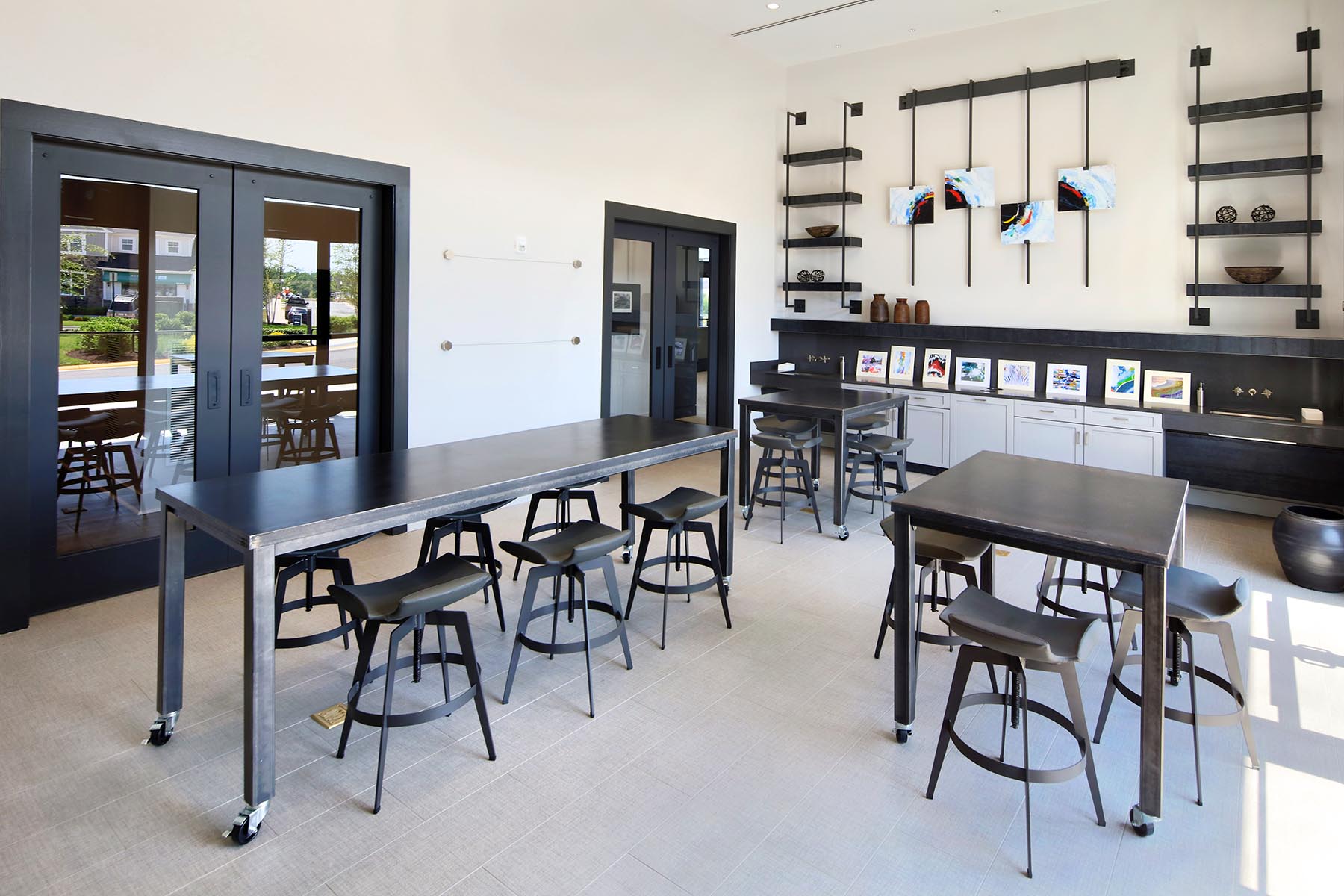 Amenities are a big investment – and unfortunately, there's no one way to go about them. However, done right, they have the ability to bring a community together and promote a sense of well-being.
I'd love to hear your thoughts on what works and what doesn't in amenity centers!
Categorized in: Multi-family
This post was written by Housing Design Matters