Okay, I could not possibly tell you what all women want in their houses, but I can share stories with you that I believe add some perspective.
The Housewarming Party
I recently attended a cocktail party. The hostess had just bought a new home. It was a custom home built within the last year, but the previous couple ended up divorcing. Naturally, the hostess showed me and another woman around the new house. It was a beautiful home complete with vaulted ceilings, a cozy fireplace, great outdoor living, and an up-to-date kitchen. It was fabulous.
But our hostess and tour guide got especially animated when she pointed out some very specific features of her new home. As we ventured into the laundry room, she said, "Look at all my wet hanging, It is perfect for my workout clothes and yoga pants! Wasn't the previous woman smart to have included this in the home?" As my readers well know, I'm a huge fan of wet hanging, so I concurred and suggested she add a ceiling fan to speed up the drying process. Her laundry room was spacious and included a window, making the chores done in this space a little less dreadful.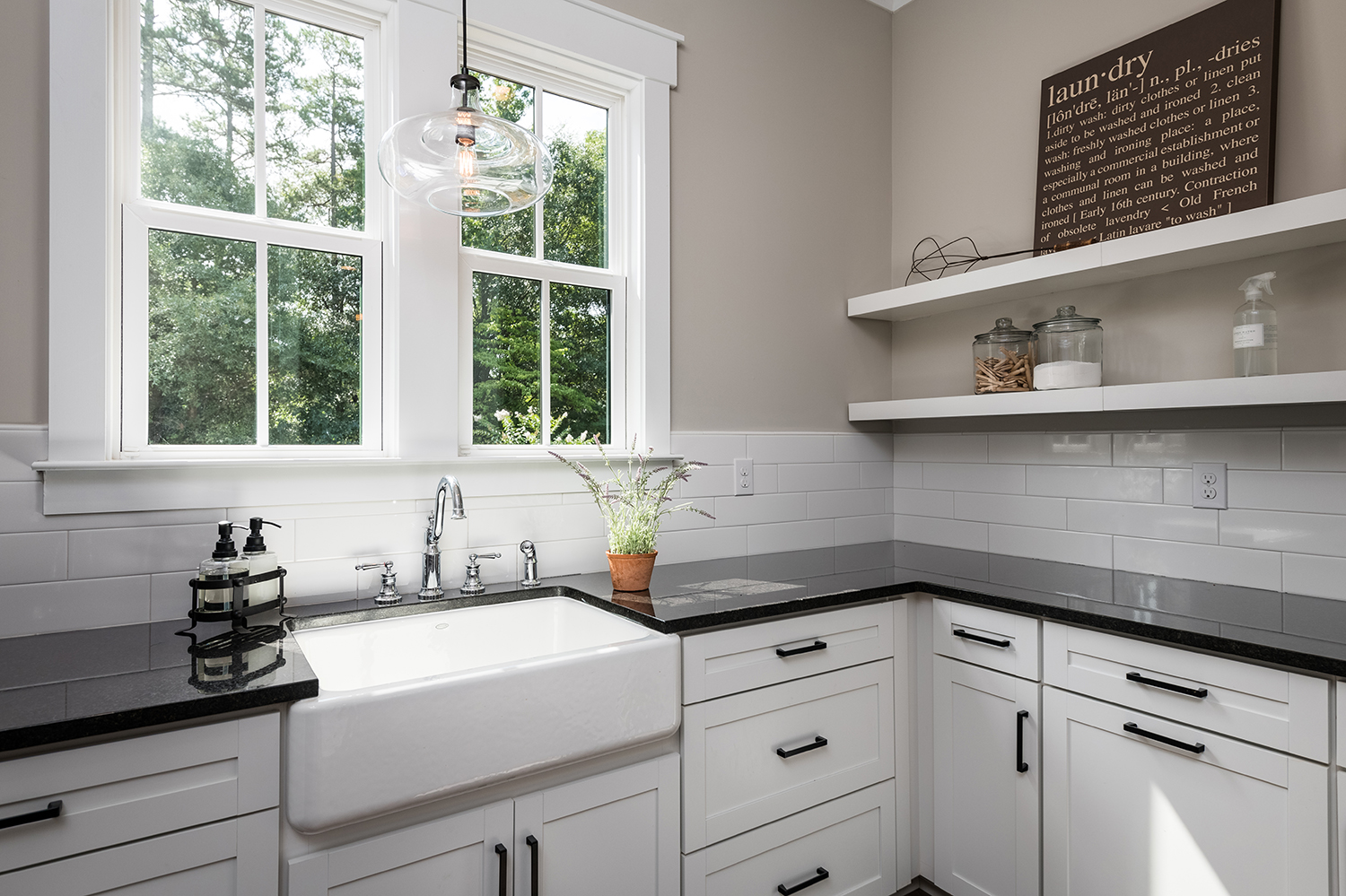 We wandered into the kitchen and towards the walk-in pantry. "It has lots of room and baskets to keep things neat and organized. It even has room for that extra-large pot we use for cooking lobster that fits no where else." The space was filled top to bottom.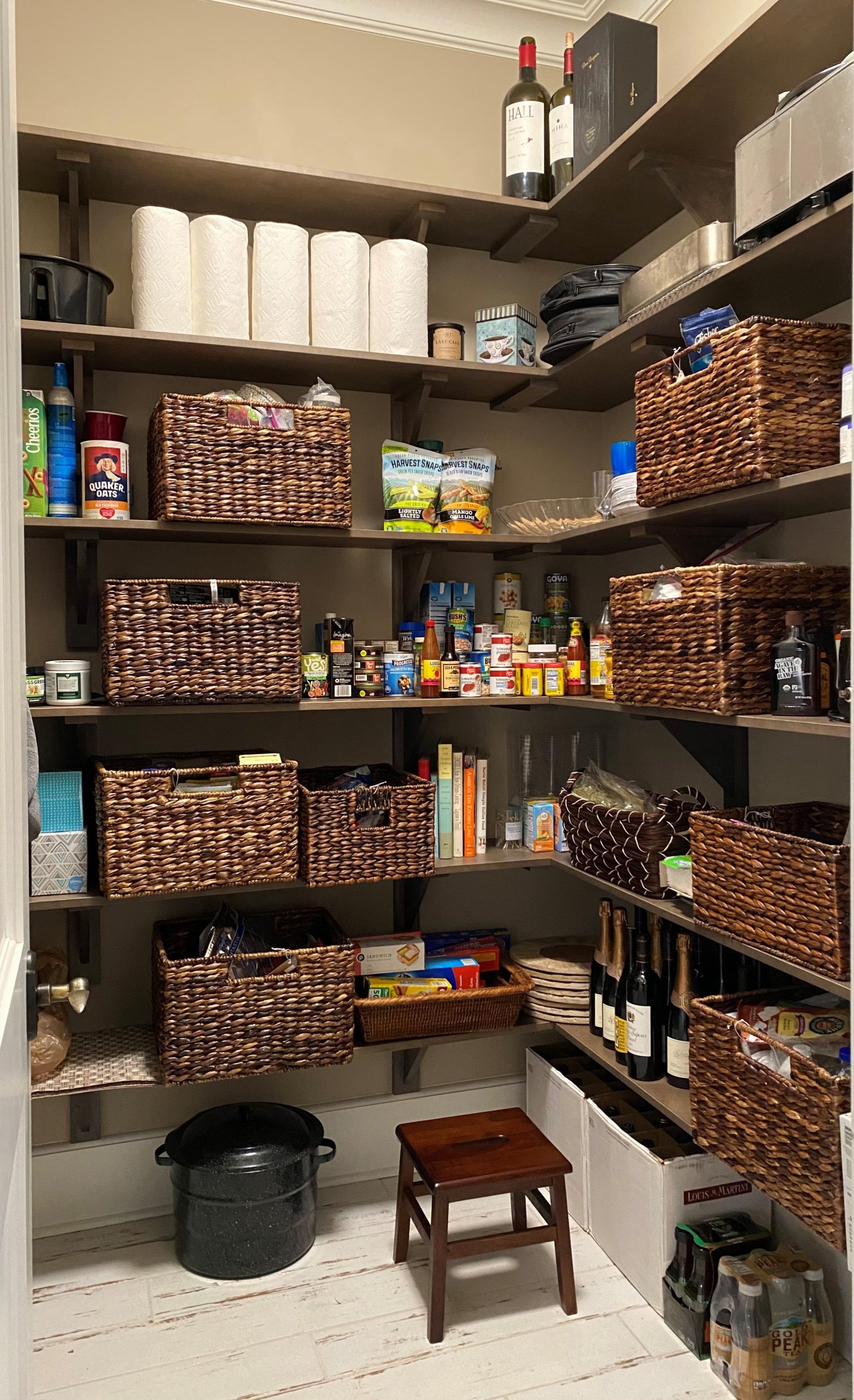 Then we went into the owner's suite walk-in closet. It was more than just a place to hang clothes, it was totally organized. It had shelves for shoes and purses, drawers for lingerie and even a valet bar to hang what she was going to wear that day. The lighting in the closet was bright, allowing her to determine the colors of her clothes (a big deal, trust me). She even had a full-length mirror so she could inspect her outfit before venturing out.
The Game-Changer
Another female friend was walking a new model home and discovered the Messy Kitchen. She had never seen one before, but knew exactly what is was for and, more importantly, how she would use it. She immediately came up with a list of the small kitchen appliances that would go there. As she listed them, her husband just looked at her in disbelief. "You like this?" he inquired? "I would have never guessed." It was an interesting car ride home from the model tour.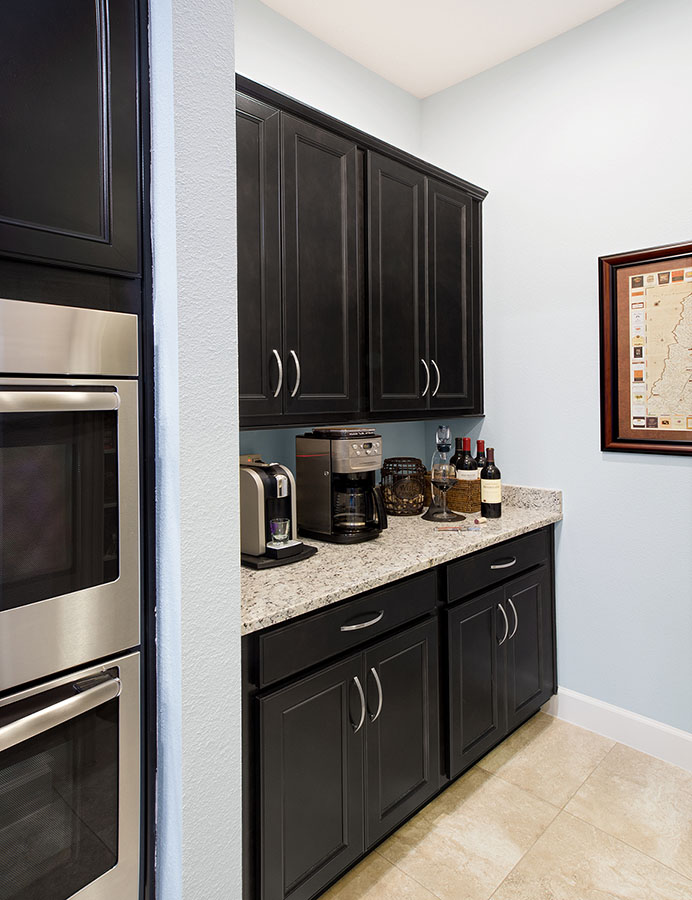 Old House, New Tricks
Another female friend lives in a midcentury modern home. She and her husband have done a fabulous job remodeling the home including upgrading the kitchen, the bathrooms, and the closets – all spaces that have grown in importance with our current lifestyle. When we she was showing her kitchen to me, she became particularly animated when she showed her version of an appliance garage. You remember those – right? Often found in the corner of the kitchen cabinets with a roll up tambour door that resembled a garage door. My mom had one and it was big enough for her toaster and her coffee grinder. But Jenny's appliance garage was sized for all the latest must have kitchen gadgets – are you ready for it?
Microwave
Instant Pot
Vitamix
Crockpot, large
Crockpot, small
Rice cooker
Juicer
Espresso machine
Food processor
Spiralizer
Sous vide machine
Electric griddle
Hand mixer
Immersion blender
Electric kettle
Mandoline
Salad spinner
Electric grill
Basket of appliance accessories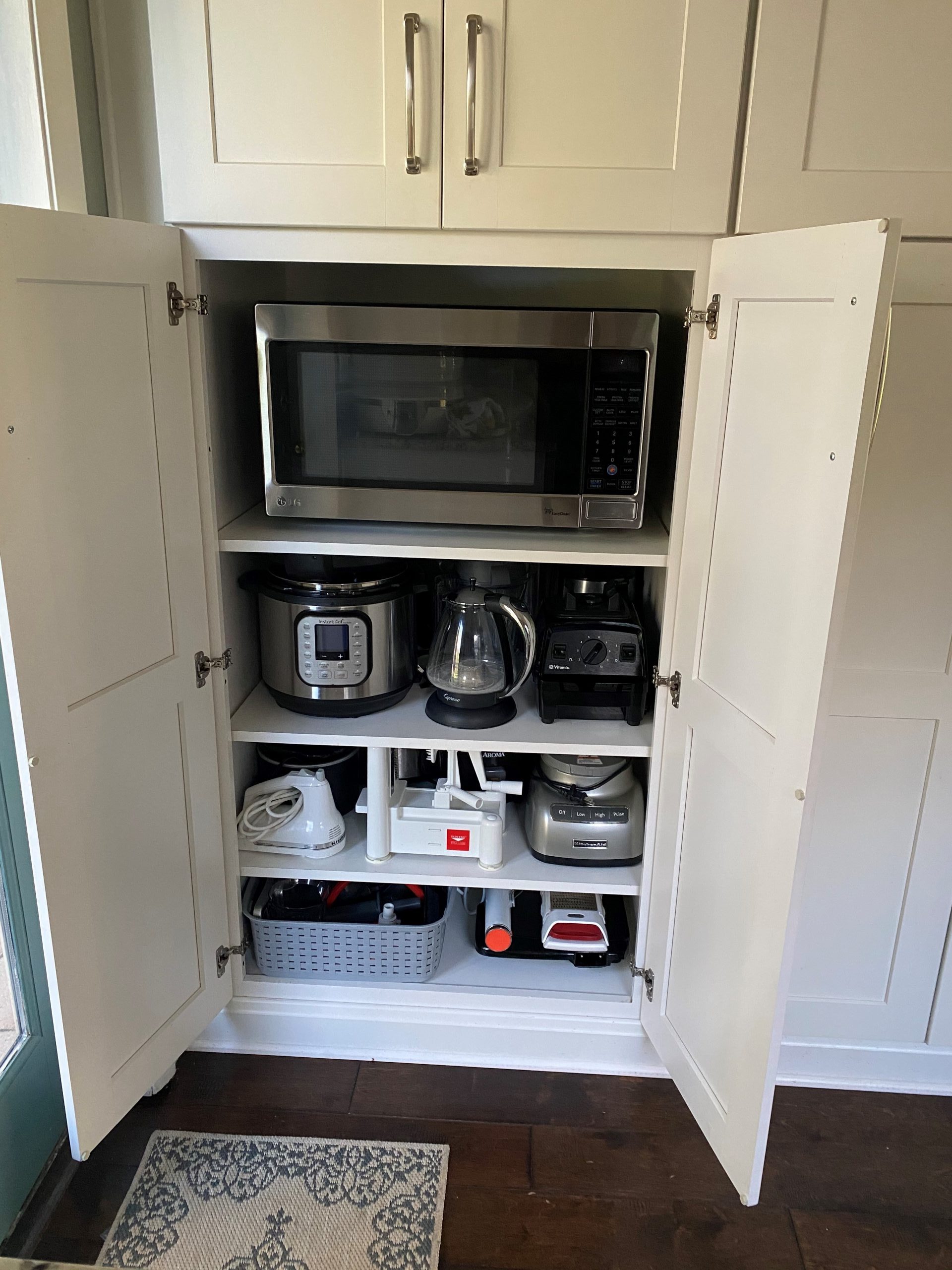 All things not yet in use or even invented when her house was built.
Practicality is The Common Thread
All these stories got me thinking. Three women, three different size houses and three different demographics. Sure, they wanted a beautiful home (who doesn't?), but they all became most excited when talking about practicality. Houses that made their chores less dreadful and helped them stay organized.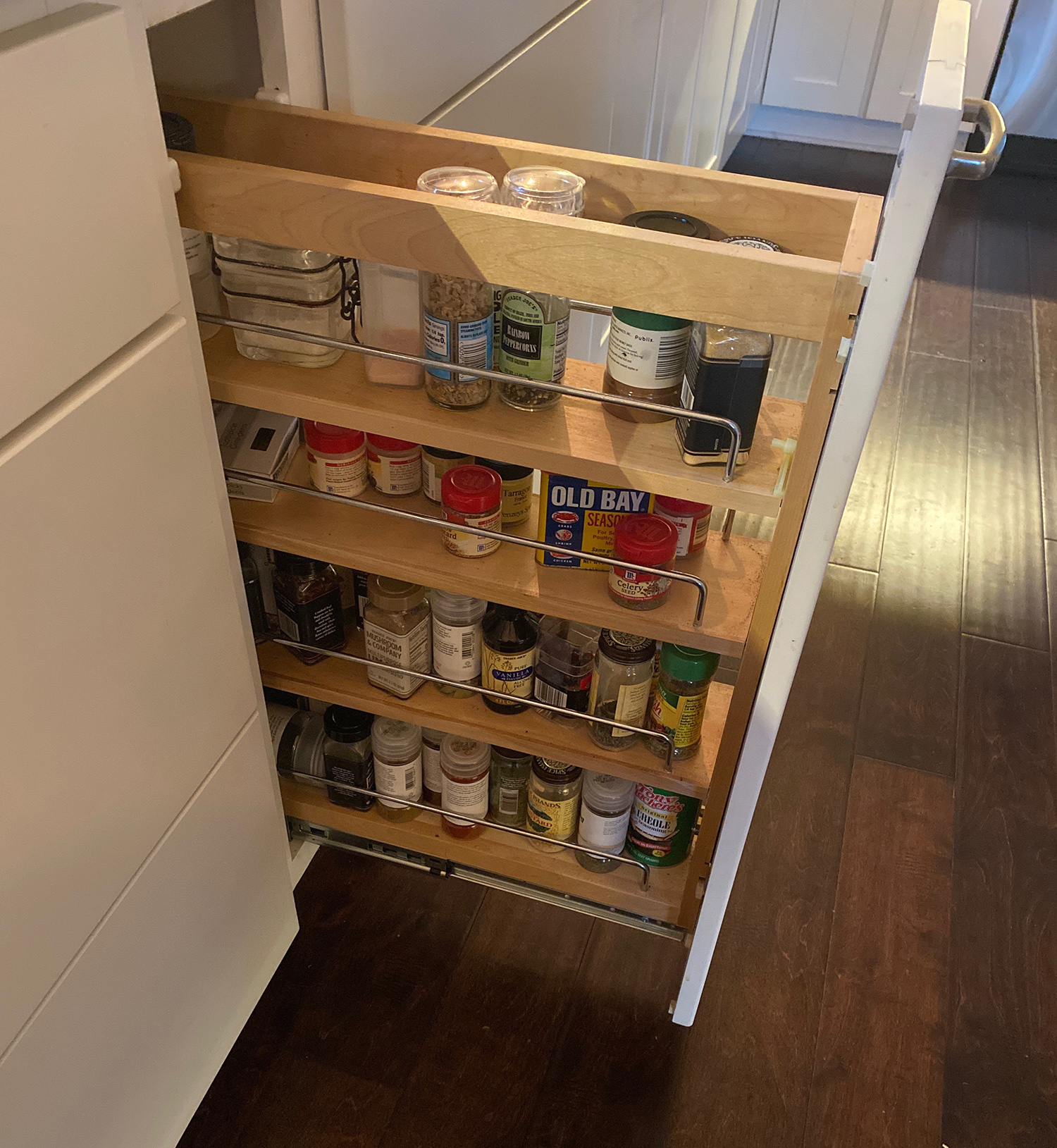 Selling Practicality
How you do showcase a Messy Kitchen or super-sized appliance garage without breaking the bank? Which small appliances should you show? You could not possibly include everything. An air fryer? One of my girlfriends cannot live without it – and I had never seen one.
Adding a bar in the laundry room for hanging is not expensive, but it is also not very sexy. Most builders and designers opt for more showy features in the laundry rooms – upgrades that they can charge extra for. Often, these are the after-sale changes buyers make to their houses to make them livable.
More often than not, women are the ones who ultimately makes the home buying decision. Think about how powerful it would be if you could start the conversation about these organizational upgrades or time saving features during the sales process? Wouldn't that be an awesome closing tool? I believe woman want beauty in a home, but they need a house that works as hard as they do. Get them in through the front door with beauty – close the sale with practicality.
Categorized in: Design Solutions from a Working Mom's Point of View
This post was written by Housing Design Matters