It wasn't that long ago when the idea of working from home seemed crazy for the vast majority of Americans. Then came the pandemic and everyone was working from home overnight. It was difficult at first. Many set up on their dining room tables or kitchen counters and quickly realized their home internet wasn't up to the task. What about printing and scanning?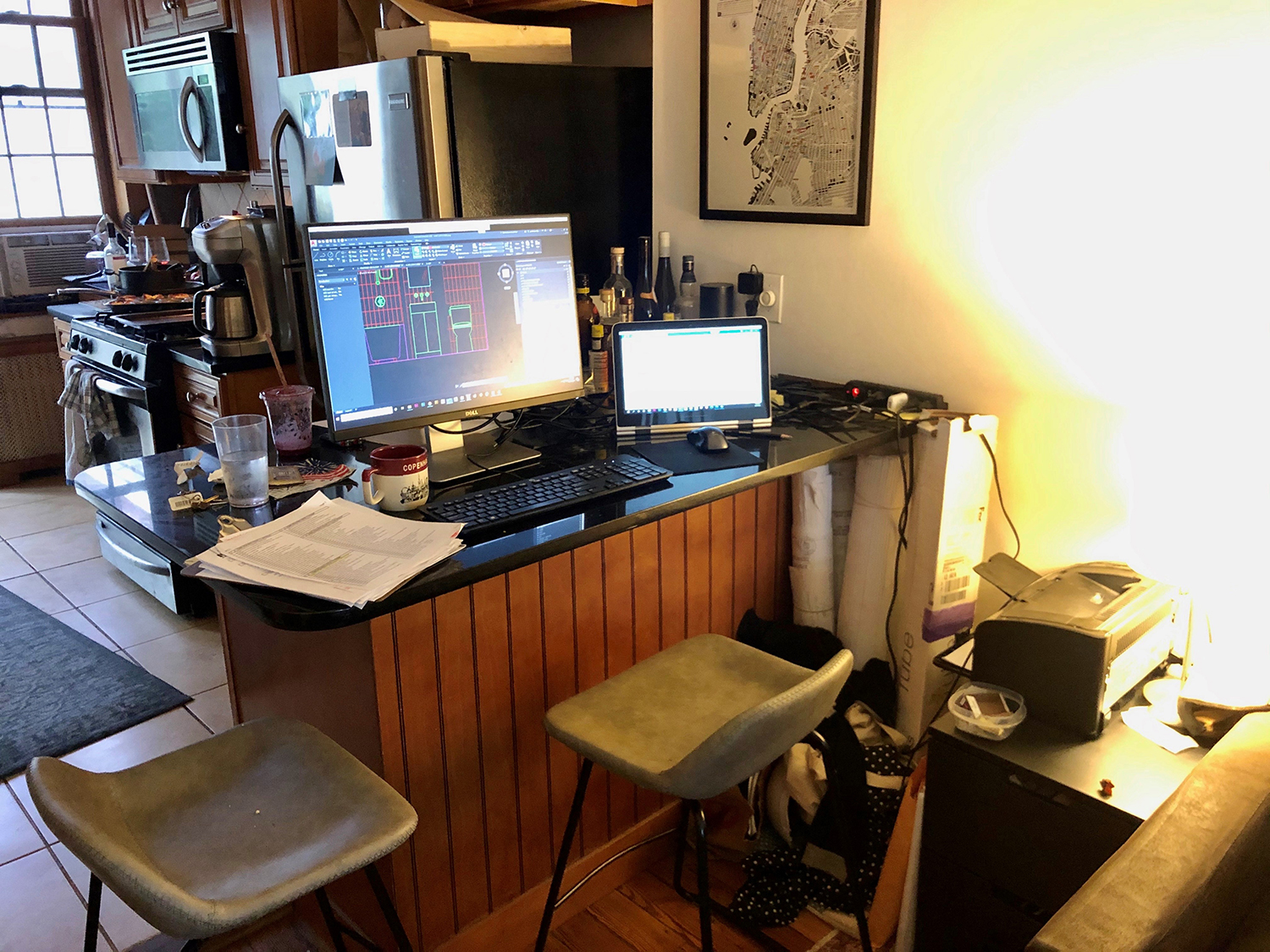 Target, Ikea, Wayfair all had a run on desks. Home printers and web cams were suddenly in short supply. Go-To Meeting, Zoom, Microsoft Teams, Skype and other meeting software replaced in person meeting and became the way we all collaborated.
Less in demand was the need for business attire. All you needed was a nice dress or golf shirt (guys) and some bling jewelry, (gals) and you were all set for your next Zoom meeting. Below the waistline were shorts, sweatpants, yoga pants, flip flops or sketchers – or so we thought. My local builder association holds its meetings on Zoom. We all quickly learned that pants weren't optional for this zoom meeting when we all stand for the pledge of allegiance.
Now 8 months later, the American worker has not only figured out how work from home, but many say they prefer it and do not want to return to the office. Steve in Tampa says he gets so much more done, eliminating the time and stress of driving to and from work and he is not interrupted by co-workers who poke their head into his office unannounced. He is not alone. Indeed, many of his co-workers want to continue to work from home now that they have mastered it.
Re-Thinking the Corporate Office
The irony is Steve's company is getting ready to move into a bigger office. His current company's workplace was packed to the gills with people. Many had "decorated" their workspace or cubicles to make them feel homier. Could that have been a subconscious yearning for working from home? Many businesses are rethinking their office spaces with first-come-first-serve workspace open to anyone who wants to come into the office. Sure, the shared spaces won't be personalized, but that doesn't seem as important when it is just once a week, month or once in a while.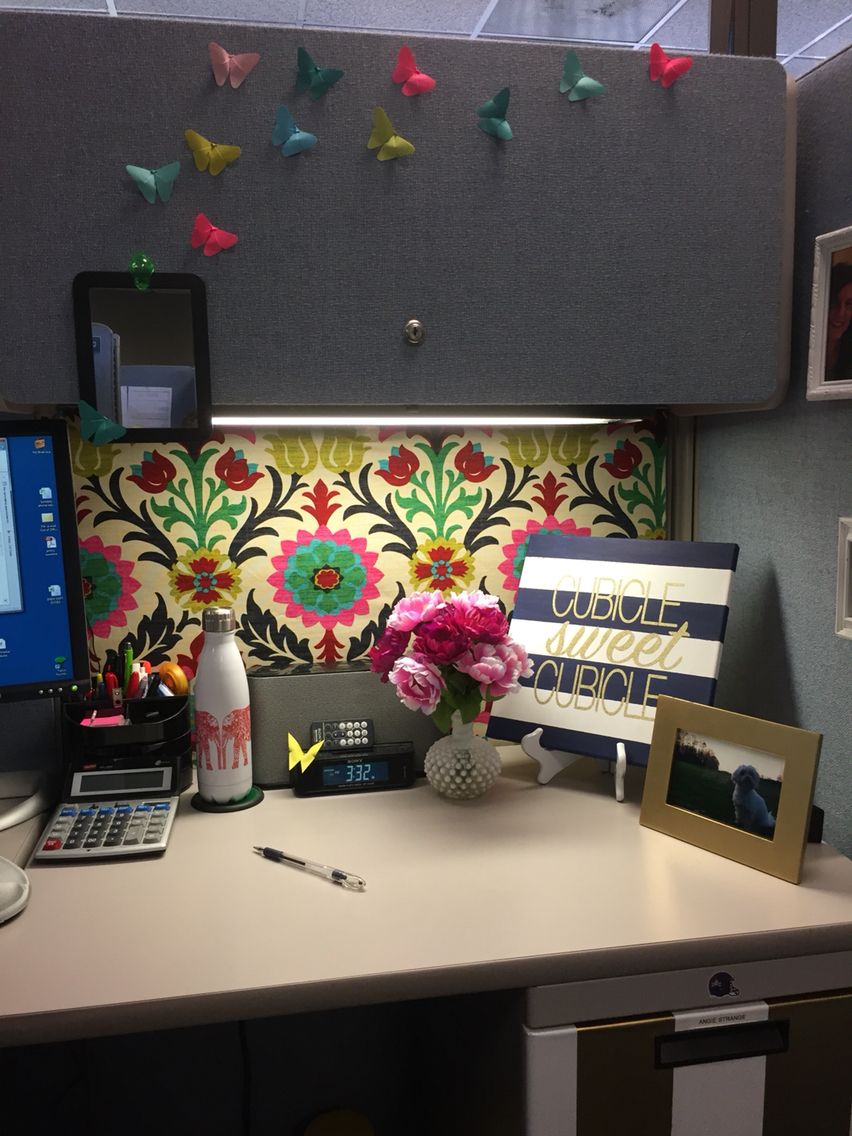 But the real game changer is working from anywhere. Brett from Chicago has a summer place in the Carolinas, intended for family summer vacations. But last week, Brent and his buddy came down for the week. They both spent the mornings working (two completely different companies) and then spent the afternoons boating or playing golf. Destination resorts, desperate for guest, are enticing stays with slogans like, "Why not work from Paradise?" Or "escape from your cabin fever, work from ____ "you fill in the blank. Or "take a vacation without using vacation days."
Joey's big adventure.
Joey is a dog who lives in New York city with a millennial couple. This couple has mastered remote working and are taking their newfound skill on the road, literally. They are planning a six-week work from anywhere road trip. They will drive on the weekends and work remotely during the week. They will spend two weeks in the Carolinas around Thanksgiving. Then drive to Austin TX so Joey can meet the family and the couple attend a wedding, drive to Hammond Louisiana so Joey can meet the other side of the family and maybe score some awesome bones for Christmas, then back to the Carolinas for New Years and then on to New York City.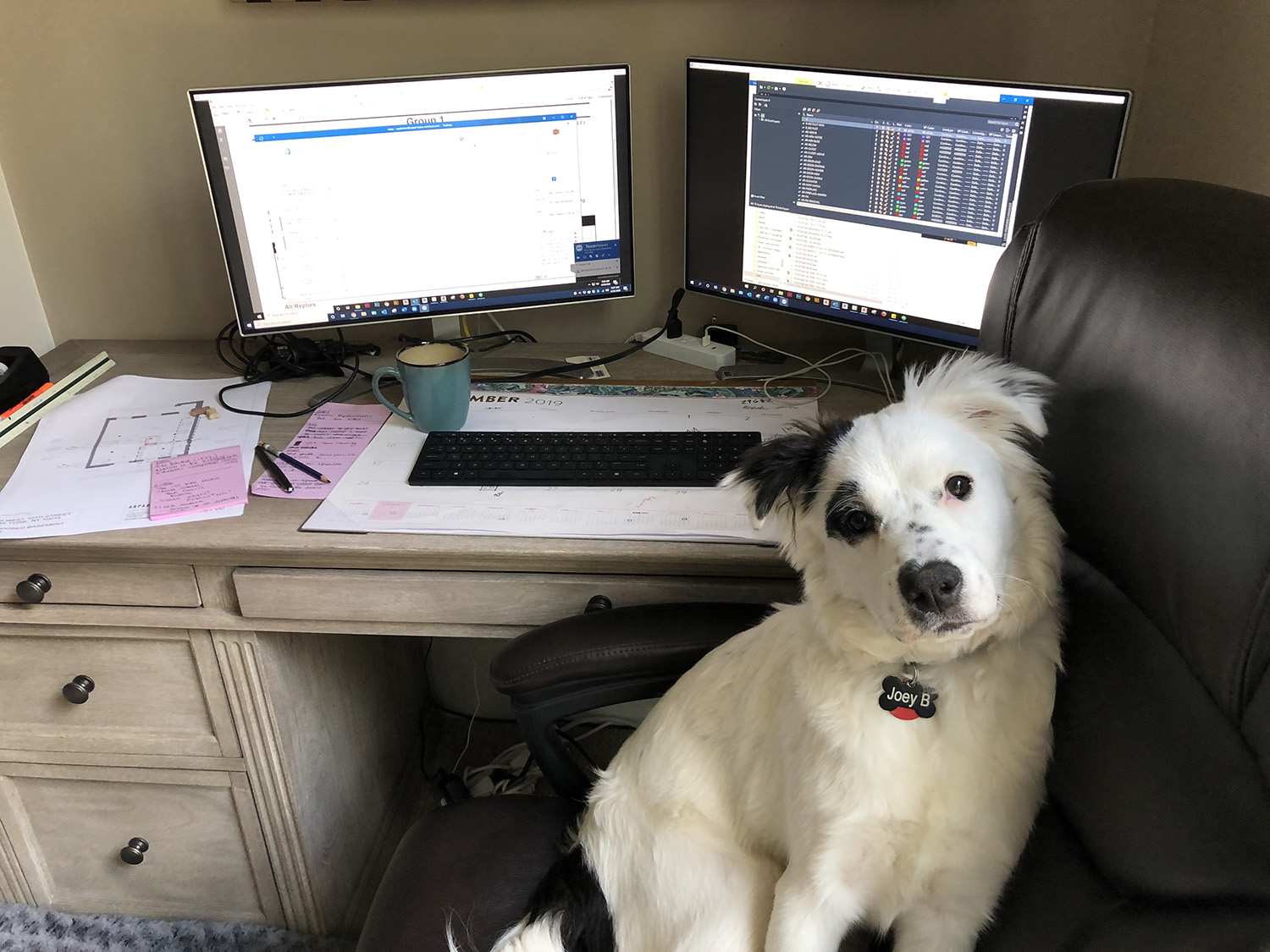 Working from anywhere is a game changer. But working from home requires dedicated workspaces with acoustical privacy for a dual income family and at least one schooling from home child. How do you homes accommodate this newfound demand? Can they support an entire family's livelihood? If not, we need to talk.
Categorized in: Design Solutions from a Working Mom's Point of View, Housing in the Pandemic
This post was written by Housing Design Matters