Have you seen the hilarious commercial running over the holiday by Vacation Rentals by Owners – VRBO?
It makes the case of why you need to rent a vacation home. For me, it did a great job highlighting where our homes need to improve.
Let's review room by room.
"This is your family room / gym."
Of course, it shows what is supposed to be the family's gathering room – but it filled with weights and fitness equipment. You can't walk into the room without stubbing your toe on a kettle bell – ouch! Over the past two years, we have been adding home gym options to many of our house designs. One savvy builder has positioned the stairs to allow a third-floor finished room that makes for a great gym.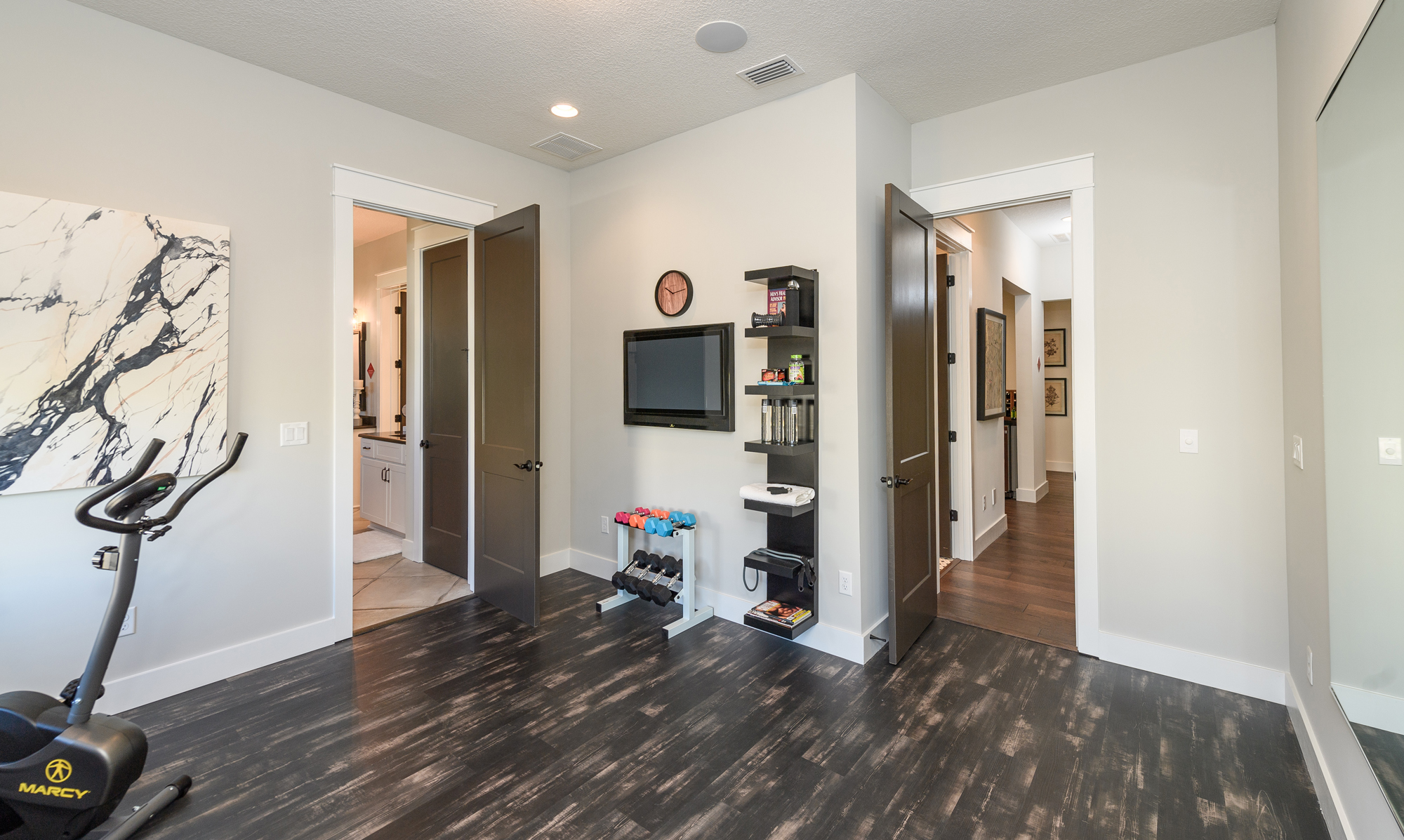 "This is your Guest room / Music studio"
The commercial then walks you into what was supposed to be a guest room, but it is filled with music equipment including drums and a guitar. There is also a huge stockpile of toilet paper in the room (so that's where it all went).
I think it's smart to design dual-use rooms. I love the fold down wall bed that converts a room from music room or home office to a guest room.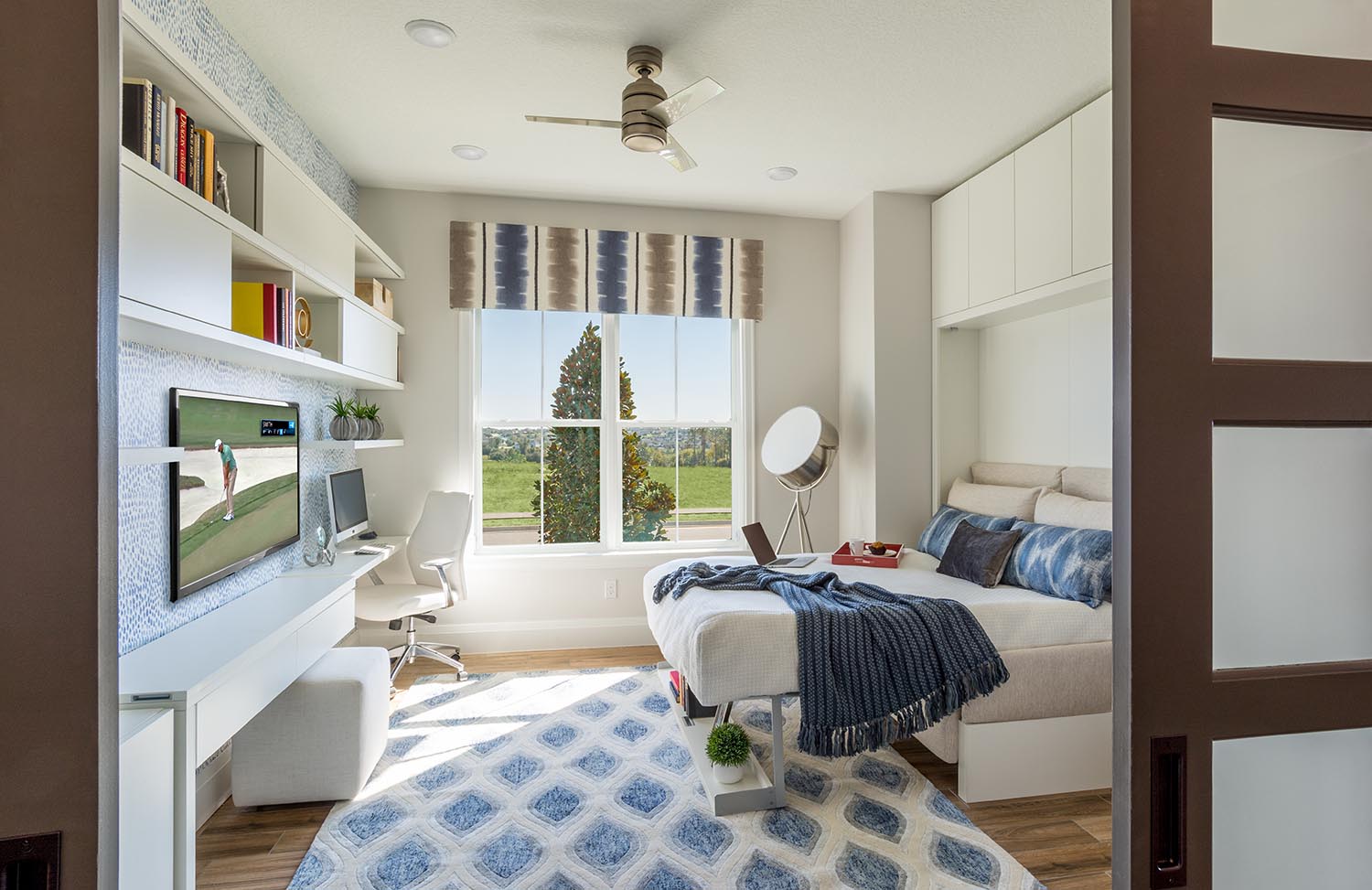 As for the toilet paper, the homeowners obviously don't have an adequately sized pantry – and a hoarding problem.
"This is your day bed / dog bed"
There you will see a small, cute dog that has trashed the room. The dog obviously has separation anxiety and has torn something fluffy apart!
Let's face it, our pets are a part of the household. It is time we dedicated space to them. Whether it is the stinky cat pan, the crate for the dog who has separation anxiety, or a place to bathe the dog (not the guest bathtub please!)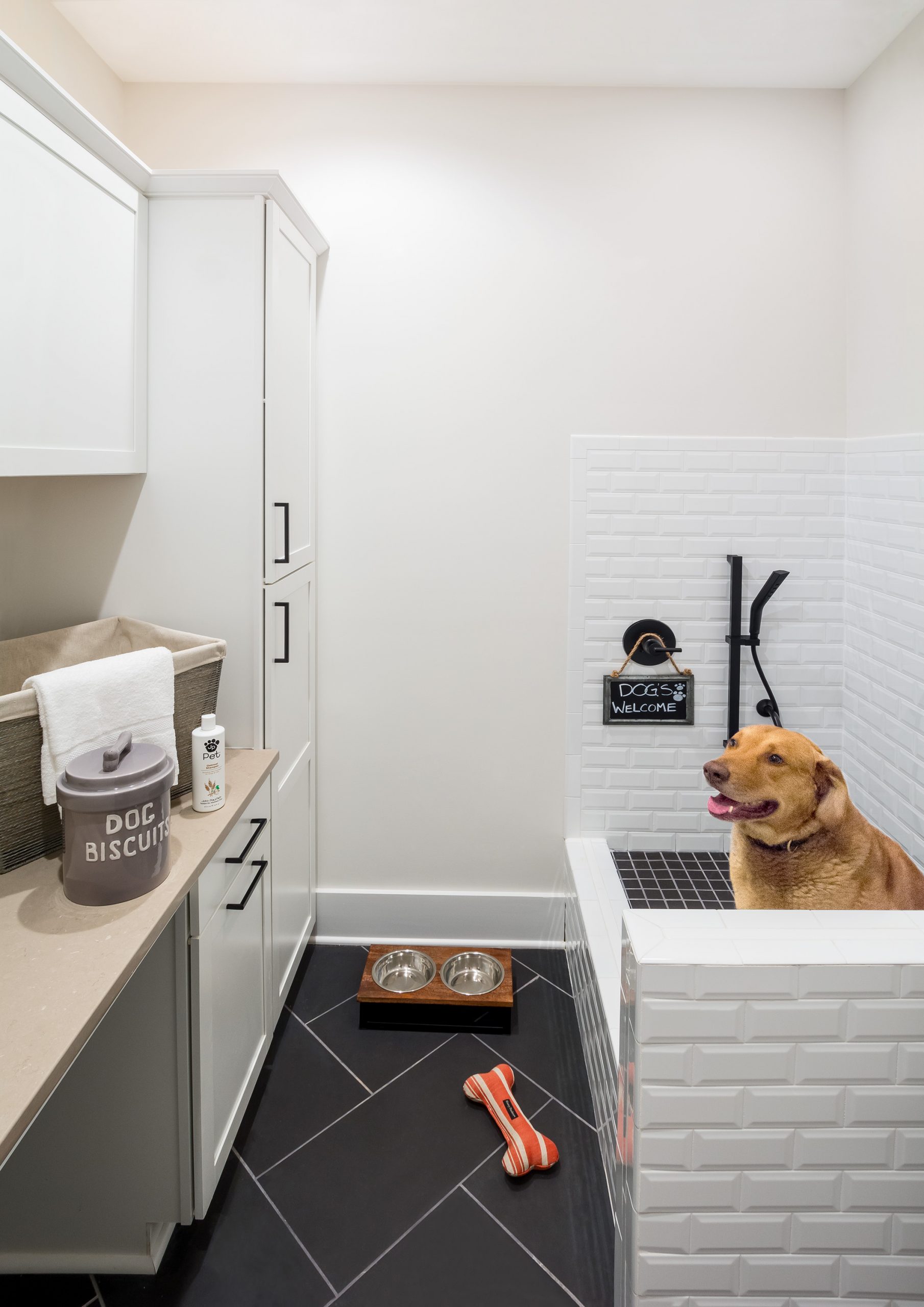 "This is your living room / yoga shanti / regional office / classroom."
Here you will find a folding table with laptop and monitor with cords draped everywhere – across from the not-so-zen yoga area right next to the kitchen table with a working volcano.
The first flaw of this house is that it has both a living room and family room. What it needs is a home office or two. One brave builder offers two small pocket offices instead of the single "power den" upfront. We were both anxious that buyers would reject the two offices, but it is just the opposite. Maybe both parents don't work from home, but it is nice to have a dedicated place for the kids to do their homework that is not your home office.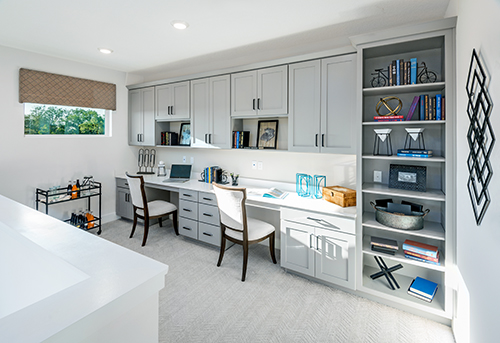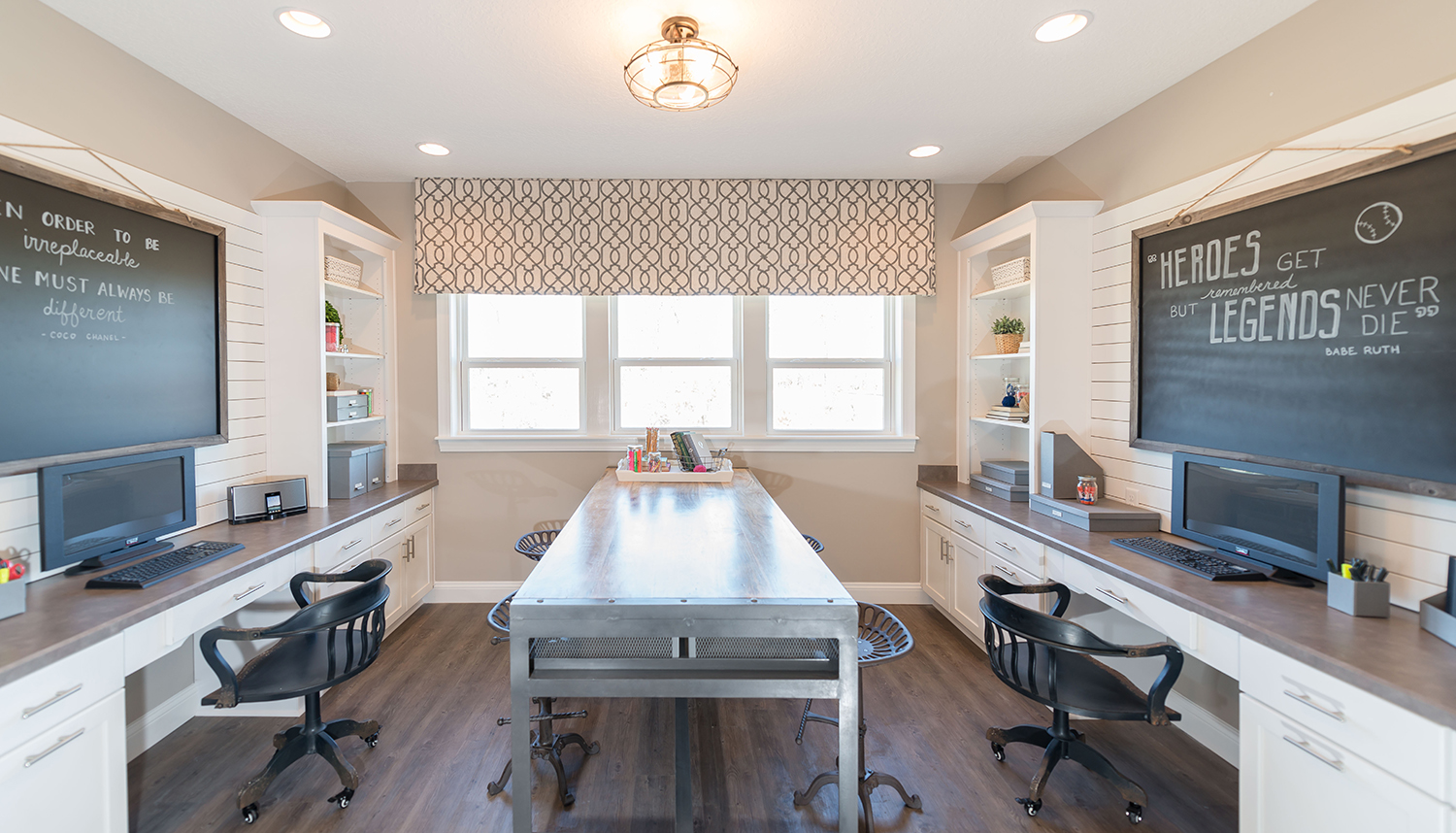 Speaking of working from home, now that we have all honed this skill, it really comes in handy when your kid is too sick to go to school and you don't have another childcare option. Or perhaps you've come down with a cold (or Covid) and don't want to infect the entire office. Or maybe you looked at the weather and decided the weather would produce terrible, icy driving conditions – like last week in Virginia – and opted wisely to work from home that day.
This is the basement / panic room.
It is there that you find the lady of the house hiding out from the insanity that is her home looking at a vacation rental as a short-term remedy. If a homeowner feels they must hide out or leave their home to find sanity, that reflects poorly on us as an industry.
It's funny that a simple commercial for vacation rentals was able to perfectly articulate what so many Americans have been experiencing at home. As an industry, we should be able to recognize that this is something we can help with! It is time we rethink how we define our houses, beyond the number of bedrooms and baths.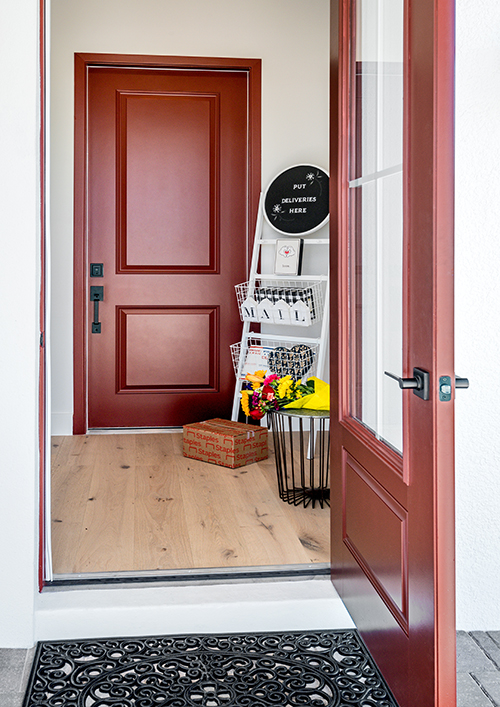 There is so much more to how we live in and use our houses. Times have changed. Our houses need to keep up with the times. We need to honor the people who will be living in these homes by making them smarter. Let's work on this together.
Categorized in: Uncategorized
This post was written by Housing Design Matters