April 30, 2018
The Lifestyle Triangle vs The Big Room
In an earlier blog, I explained about why new homes are doing away with formality. From Entry-Level to Luxury and everything in between, home buyers overwhelmingly favor the Casual Lifestyle plan. The casual living spaces are the ones we use daily: the kitchen, family room and cafe. (Yes – gone too is the tiny breakfast nook!)
Dearly departed friend, Charley Clark, went so far to say that he could afford to fly his family to Paris for Thanksgiving dinner instead of having a formal dining room complete with fine china and silver place settings. Now that's a plan I can get on board with!
So we eliminate the redundant formal spaces and focus our square footage and finishes on the three spaces that we actually use. Sounds simple enough, right? Not so fast! The last thing we want home buyers to think is that all of our floorplans are identical. There are two major layouts for the casual lifestyle floorplan, which I designate the Lifestyle Triangle and the Big Room.
Lifestyle Triangle
The Lifestyle Triangle is the more common layout in homes. There are many ways to arrange the three spaces to create the triangle – which influences how the spaces interact with each other. I believe it is important to explore a variety of room arrangements when developing a line of housing so your houses don't all look and feel the same. Just as buyers appreciate a diverse streetscape, they love seeing diversity in plans.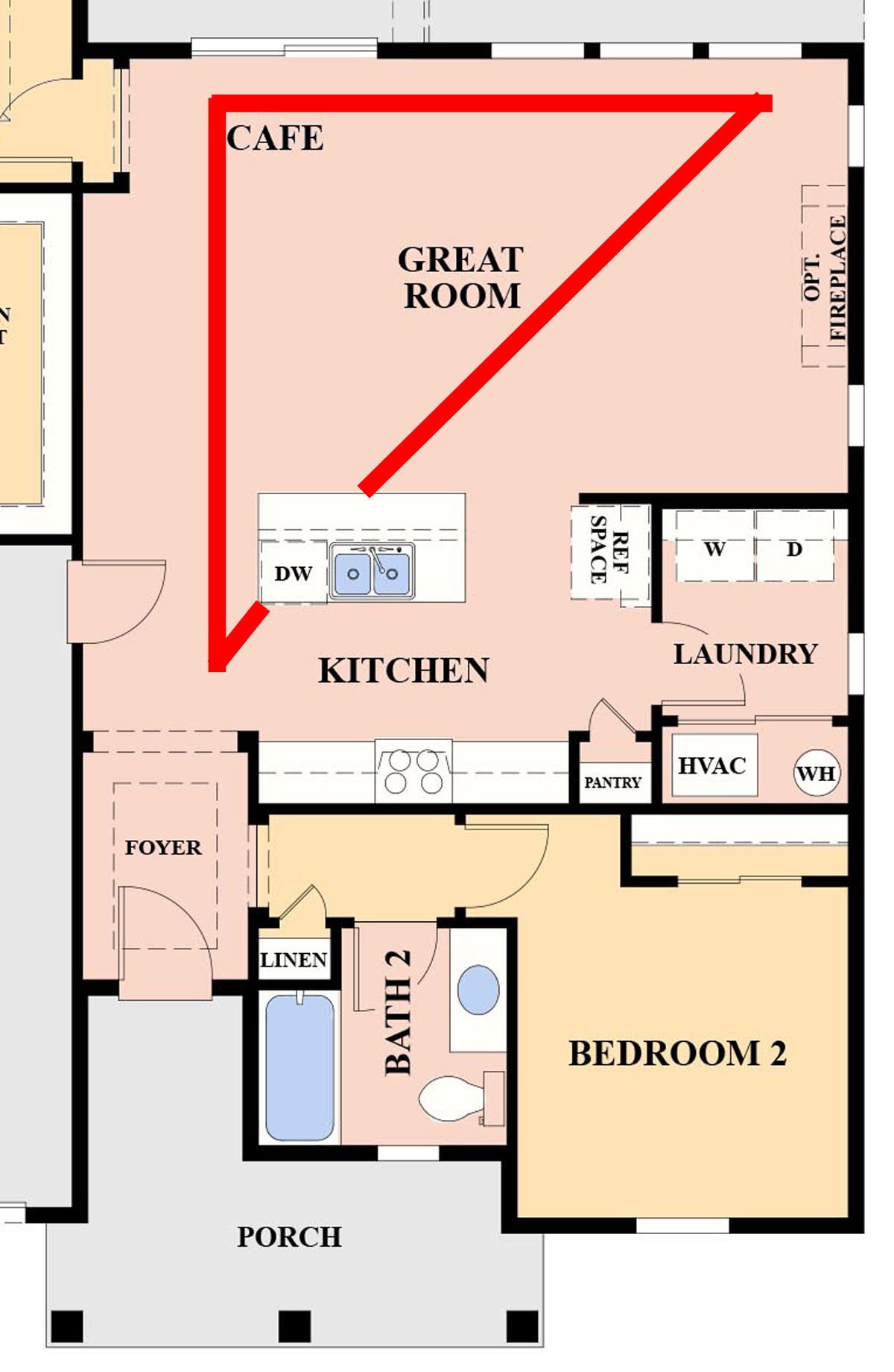 The Big Room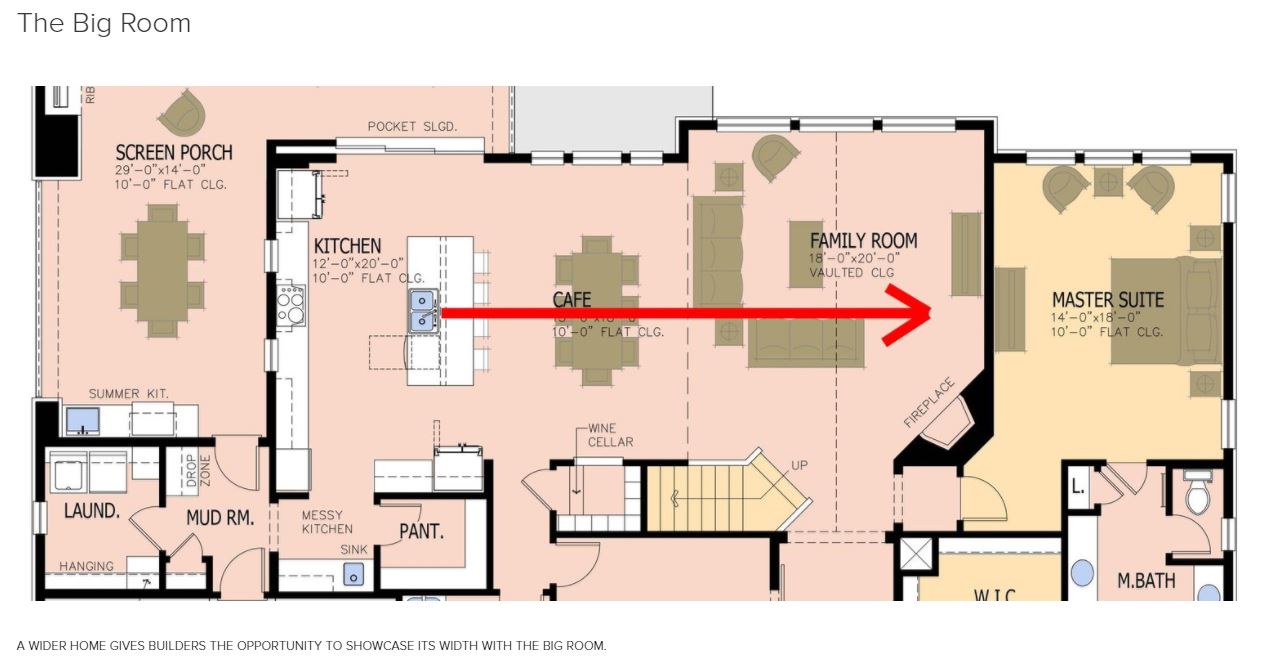 Then there's the Big Room. This is where the Kitchen, Café and family room are lined up in a row with the kitchen island acting as the anchor. In wider floor plans (50' or greater) this is a great way to accentuate that width. But even in a 30 and 40' product, the Big Room makes a statement when it lives front-to-back. That way, we "arrive sooner" in a floorplan, allowing a shorter travel distance from the foyer into the kitchen – as opposed to 25' or 30' down a long entry corridor.
So, which plan is "right"? Both of them! Home buyers do not want to live in a community where if you've seen one floorplan, you've seen them all. A successful community embraces a variety of layouts that give a unique and memorable feel to them.
I hope you too will embrace casual lifestyle living plans and look critically and carefully at the arrangement and placement of those rooms to create the maximum amount of diversity in your product line and giving your buyers the opportunity to buy a plan that best fits their lifestyle.
Categorized in: KitchenDesign
This post was written by Housing Design Matters