To create a competitive edge, everything seems to be new and improved, bigger and better. On one hand, At some point, have we improved things beyond reason? Let's look at both event and products.
Elevated Events
Let's start with birthday parties. When my kids were growing up, we had a cake and Pin the Tail on the Donkey. How mundane! Did anyone else ever attend a kid's birthday party at Chick-fil-A? Today's birthday parties are full blown events include a blow-up bouncy house, pony rides, an appearance by a clown – they might even include a live band.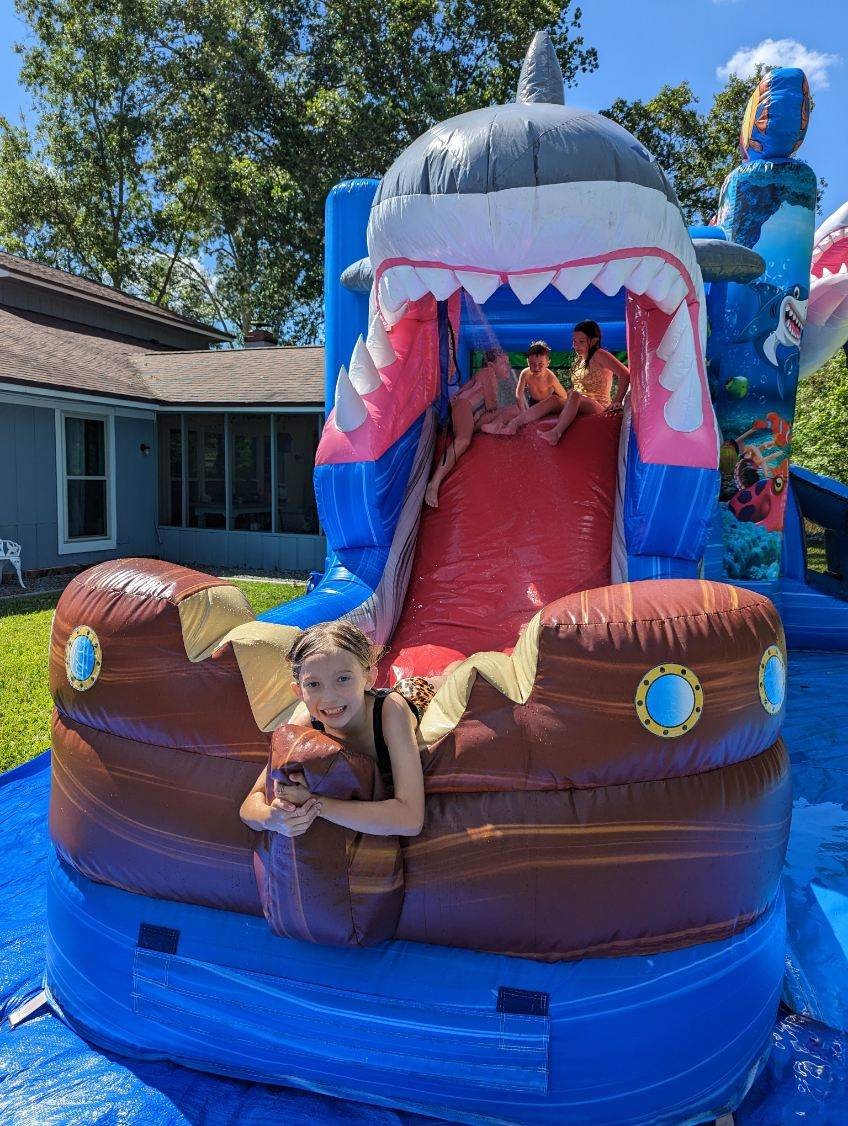 How about Bachelor/Bachelorette Parties – once an evening affair? This weekend, our son-in-law is in Maine for a four-day, three-night bachelor party extravaganza. Last year, our daughter traveled to Napa Valley, CA from New York for a bachelorette party. I didn't get a bachelorette party. When did that become a thing? Call it the Instagram effect.
Elevated Products
The same phenomena have occurred in the automotive industry. A new Honda Accord likely has more creature comforts than the Mercedes Benz S Class of 2003. Every year, automakers seem to debut a new feature we can't live without. Did it start with power steering and power windows? Or maybe it was the automatic transmission. But let's not forget my favorite – cupholders. Then came heated seats and shortly thereafter, heated steering wheels and cooled seats. Next, we added back-up cameras, parallel parking assistance, and various levels of autonomous driving. Our son has said his back-up camera and birds-eye view has made him soft – he can't backup without it. One of our employees even has a 3D effect that allows you two see all around the car – though he says its more of a gimmick than a useful feature.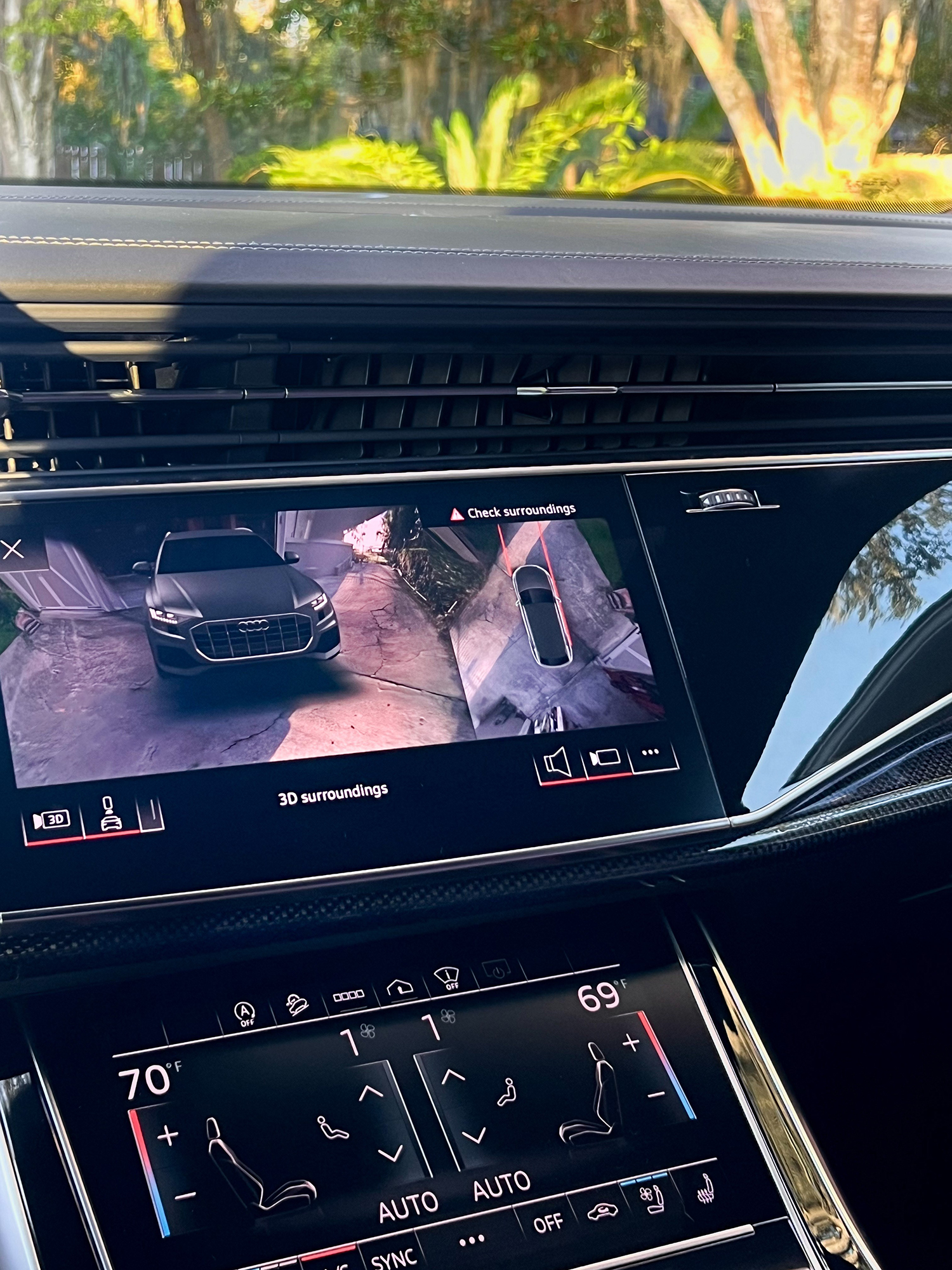 And of course, housing. Yep – the same phenomenon has occurred in the housing industry as well. Let's start with energy efficiency. It is not only a code, but it is also expected in our construction, doors and windows, appliances, etc. What about home automation? Of course, houses today must be Wi-Fi enabled, cat5 cable run to every room for TV, smart thermostats, and video doorbells. In our kitchens, dishwashers and built-in microwaves are expected – along with solid surface countertops and furniture grade cabinets.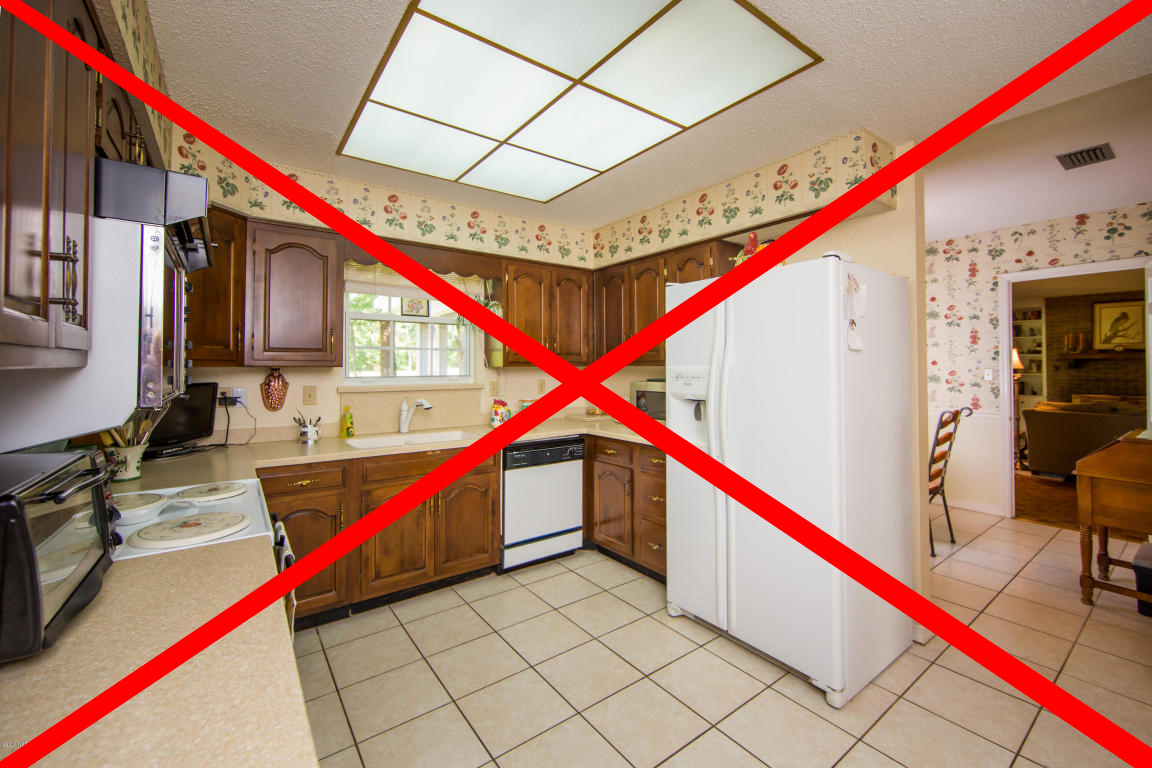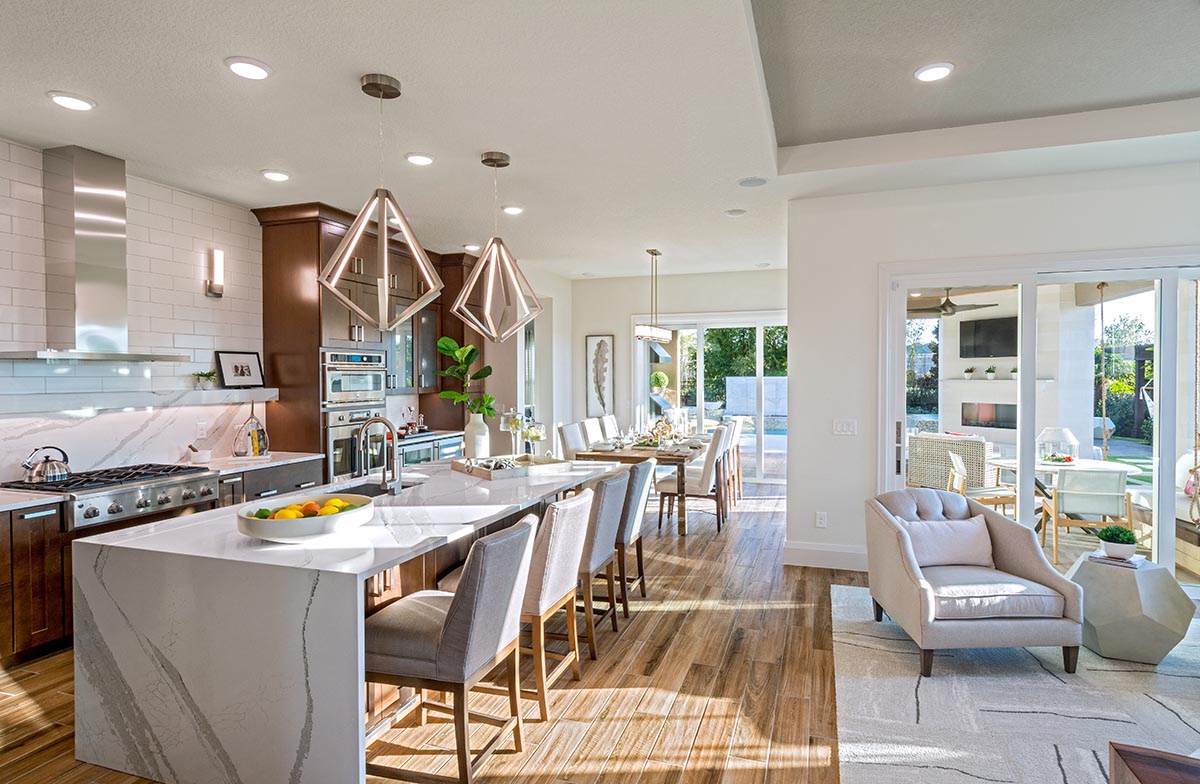 Don't forget outdoor living today is more than just a concrete patio. Of course, we also now need work-from-home spaces.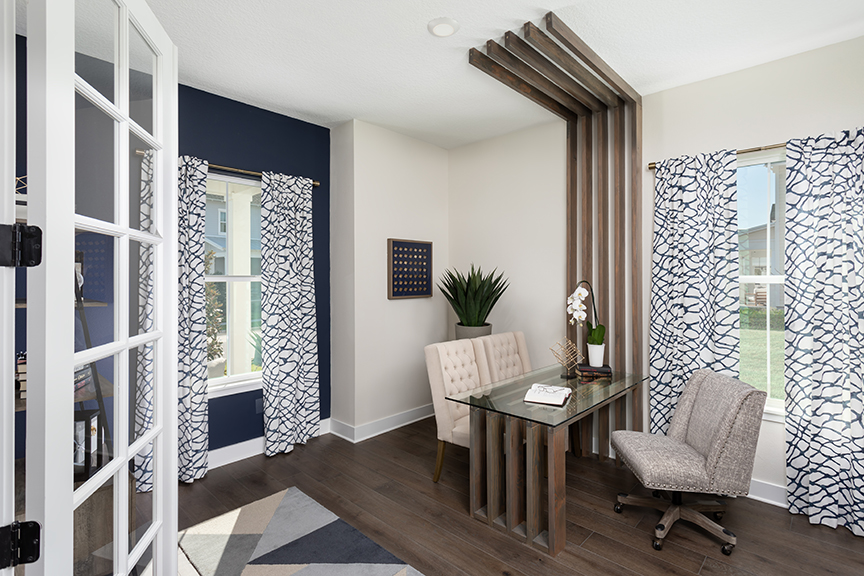 Elevated Expense!
While these are all great things to have in a home – what have these elevated expectations done to the cost of housing? Not surprisingly, we talk about how first-time buyers can't afford a house today. Is it too late to go back to basic, stripped-down housing as shelter? For many – the answer is yes. Chalk another one up to the Instagram-effect, I guess.
But we still need to provide dignified places for families to grow and prosper, so let's answer three questions:
1. What are the must haves – non negotiables?
2. What can we add later?
3. What can we live without?
The Must Haves
The answer to this question depends upon the buyer profile as it might be vastly different between a millennial and a boomer. But in our built-for-rent and rental cottage product, we have been exploring what the minimum is. Of course, it is a place to lounge, sleep, eat, cook, and bathe. In a studio apartment, four of those are in one room. Our daughter's New York City apartment has only two private rooms – the bathroom and the bedroom. The kitchen and living room is combined and dining occurs on the extended kitchen counter top. They have no dishwasher (and she loves to cook) but they do have a backyard. During the pandemic, she and her husband had to get creative to figure out a work from home situation without setting up in the bathroom.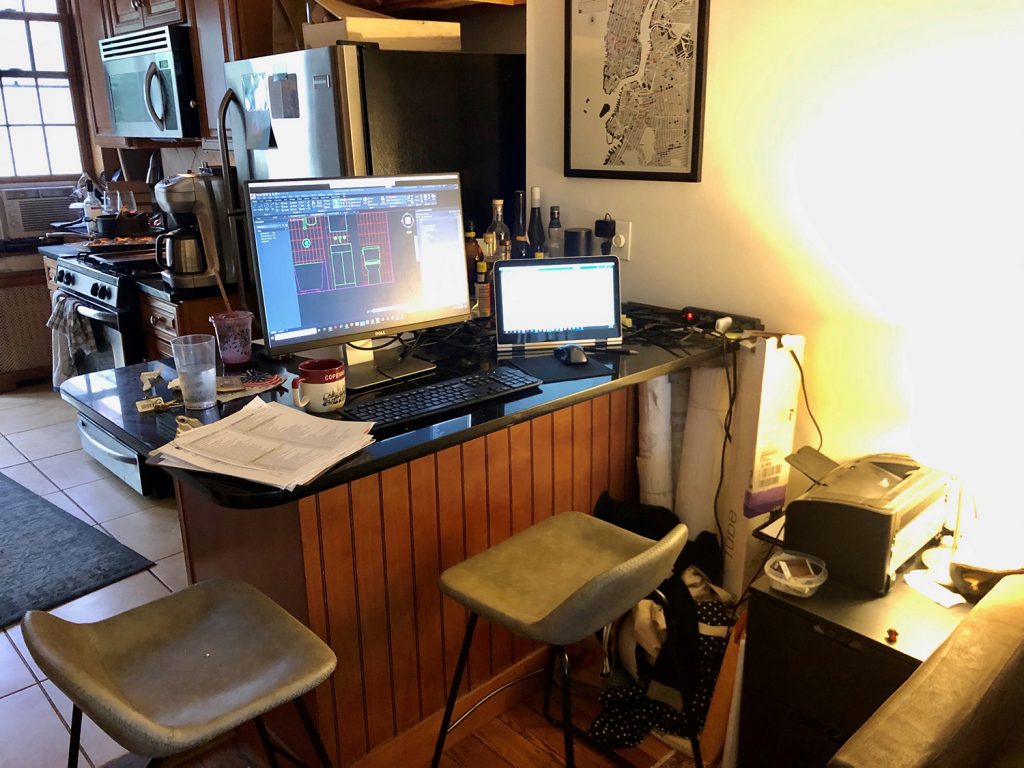 What can come later?
Years ago, there was an on-your-lot builder who would deliver a bare bones, stripped-down house and let the new homeowners finish their houses out. In other words, shelter now – dream home later. Is it possible to do that today? Do today's buyers have that skill or desire? Can you even get a certificate of occupancy? Habitat for Humanity has a program that engages the future homeowner in the construction of their home.
Perhaps a modified version of the above could be utilized as new homeowners start with stripped down houses and add upgraded finishes later. Some things could be easily upgraded over time like flooring and perhaps adding tile to the kitchen backsplash. Upgraded lighting can be added later – assuming there is a junction box in place.
While not a do-it-yourself project, you could start with a patio standard and homeowners could add their own cover later. We saw this in a townhome project near our Jacksonville office. We have also explored the idea of adding a garage later.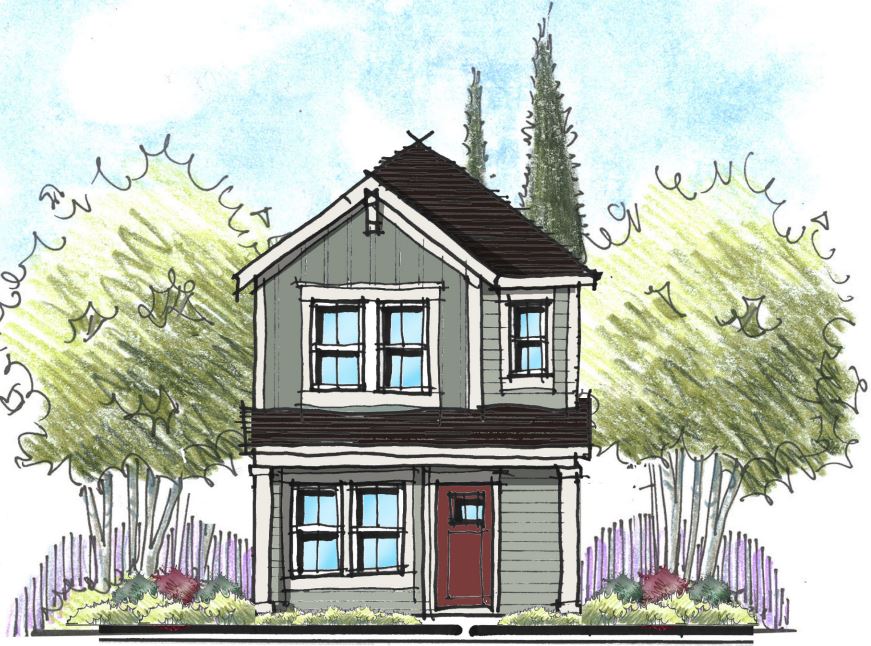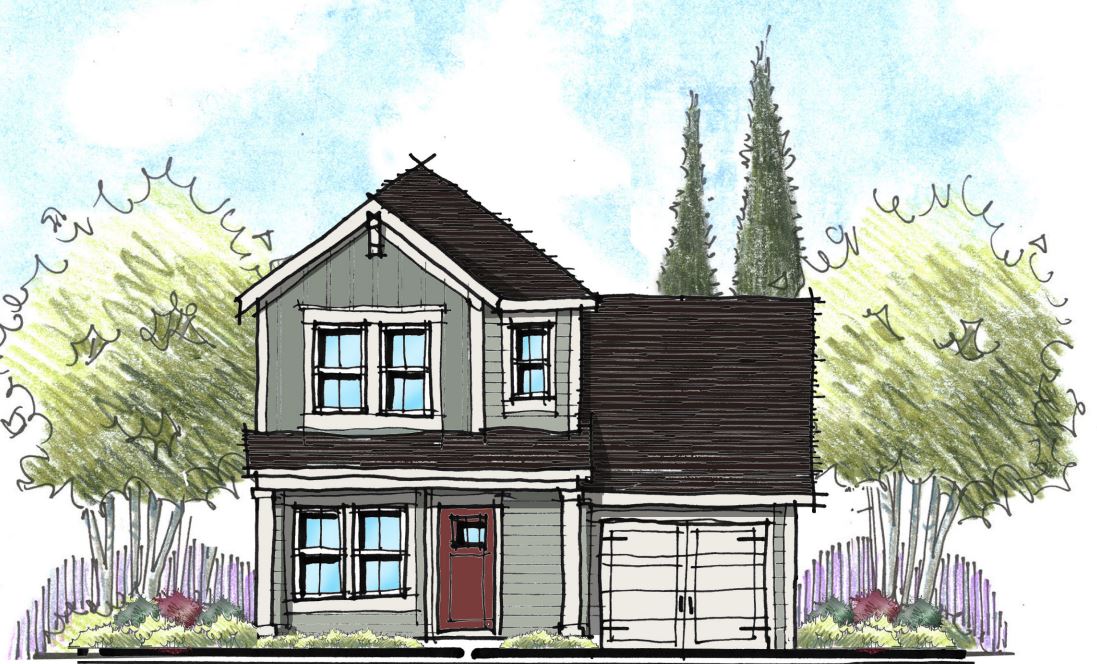 What can you live without?
For years we've talked about eliminating redundant rooms like the living room and formal dining room. But can buyers live without any dining room – electing instead for an oversized kitchen island? Many have chosen to forget the soaking tub and opt for a shower only – which saves both on construction cost and on square footage. Can the seldom-used guest room become the work from home space with a murphy bed?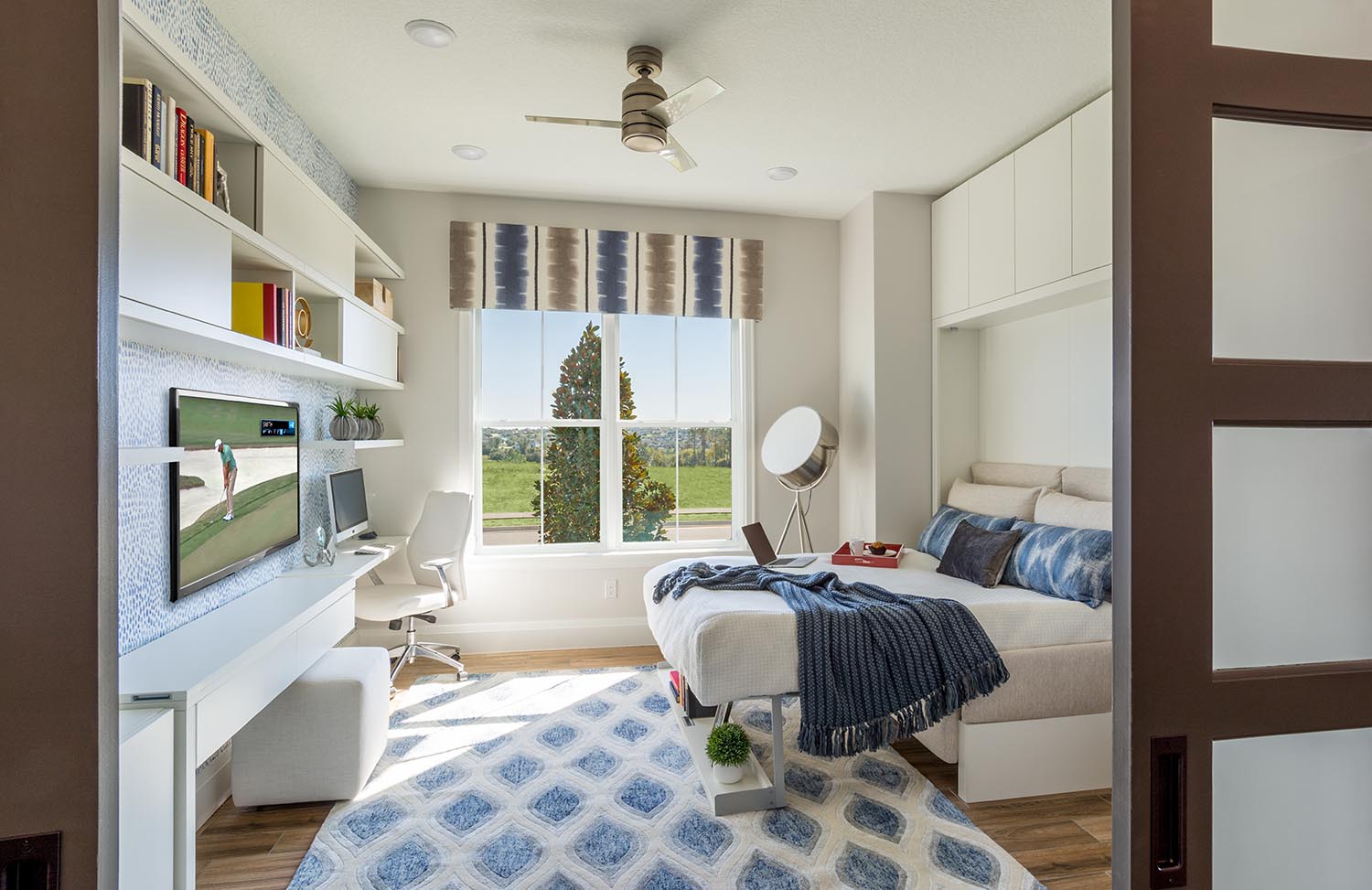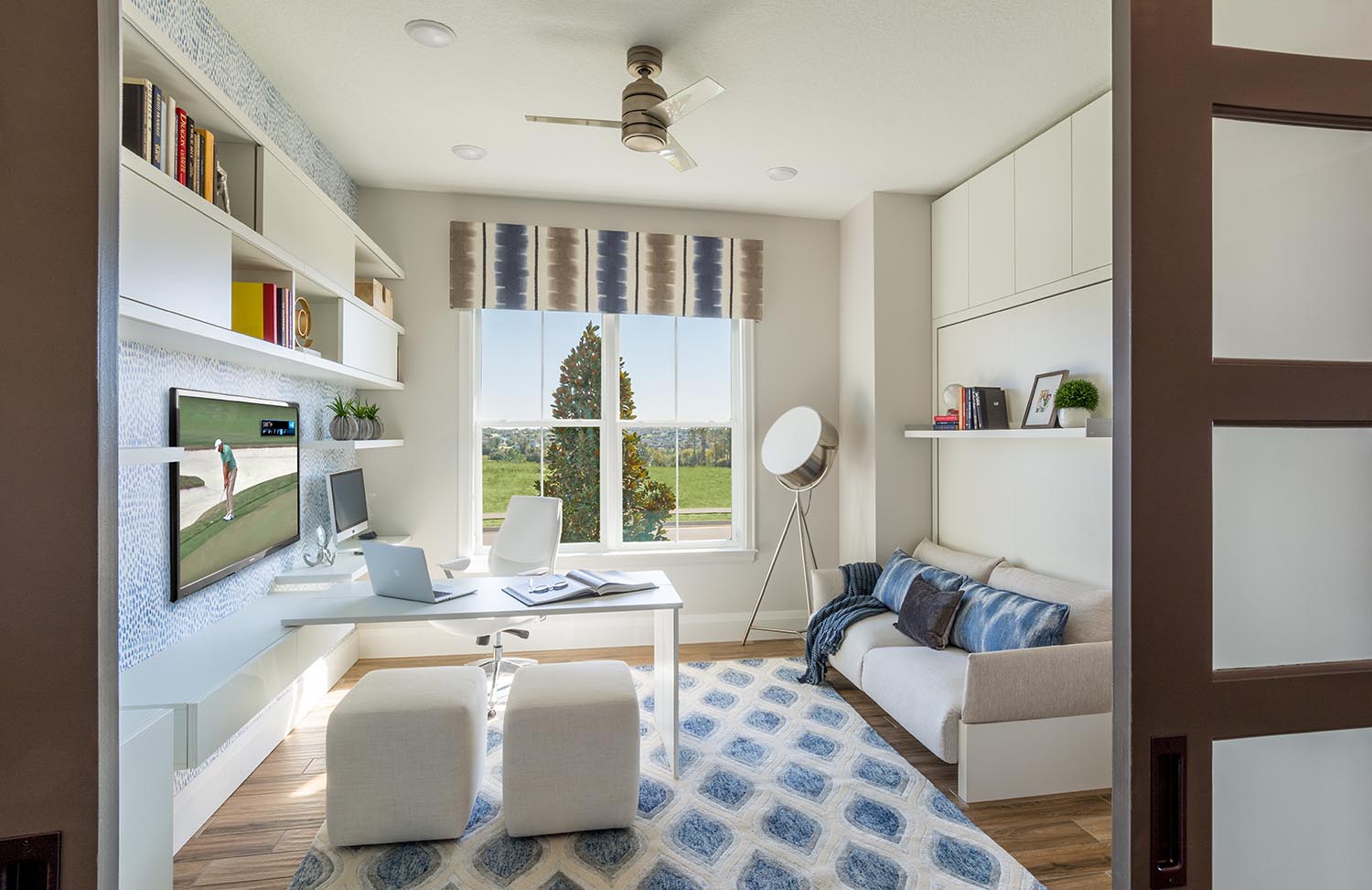 The Community First Village in Austin, Texas has explored this concept of what you can live without to the next level. This is a community for Austin's homeless population. They provide a variety of housing solutions – some without kitchens and bathrooms in the individual homes but with a common kitchen and restrooms every fourth structure. I was initially shocked at this idea – but only until I imagined living on the streets without any bathrooms or kitchens. You can learn more at their website.
Answering these questions ahead of time allows builders and designers to focus on maximize what the home buyer truly values, without bogging down the costs on what they don't care about.
I'd love to hear your favorite elevated expectation and what you could live without. Email me at Housing Design Matters.
Categorized in: Uncategorized
This post was written by Housing Design Matters