May 26, 2023
Raising Expectations for Stairs and Ramps
On a recent trip to New York City to see family, I was struck by two completely different architectural forms rising from one floor to another. One was a compact and curvilinear staircase. The other was a spread out and rectangular ramp. And while completely different, they were both noteworthy.
Stairs
The first was the staircase in our hotel, The New York Edition. The first two floors of the hotel were hospitality floors. The first floor featured a lobby bar while the second floor had a restaurant, a second bar, and a pool table. The hotel is in Manhattan where space was at a premium and it was a renovation. The challenge was to not only connect the two hospitality forms without taking up too much space but also to entice new visitors to explore the second floor. The stairs are sensuous in their curves and beautifully lit. Not only is it a wonderful focal point, but it invites you to climb up and discover what's on the floor above.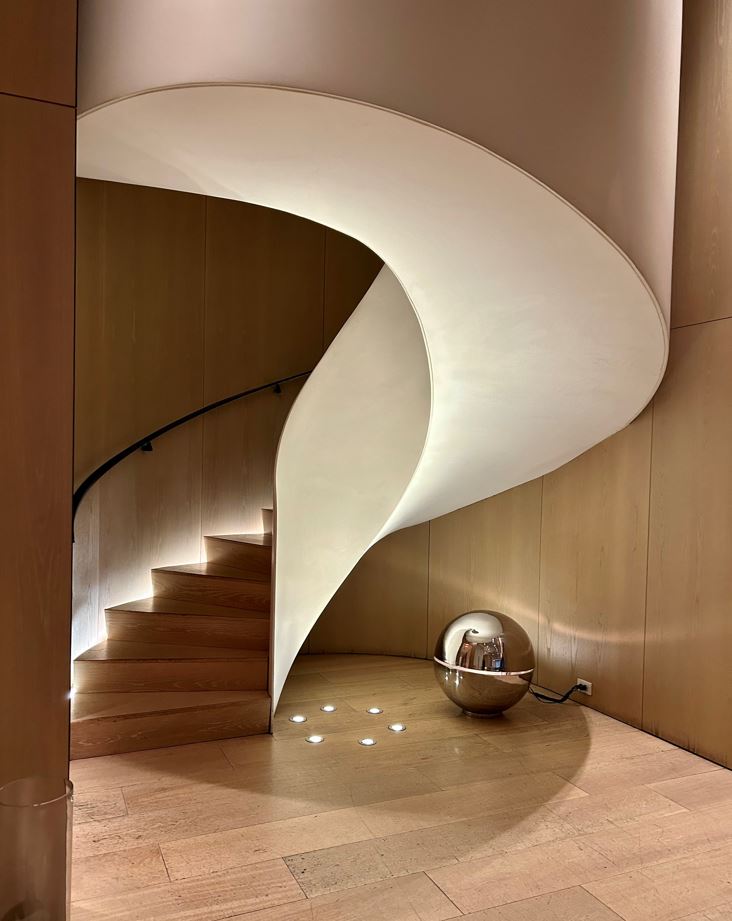 Ramps
The second example is a system of ramps at a hotel in Brooklyn – Williamsburg to be exact. It is the Hoxton Hotel. The check-in, restaurant, and lobby bar are one level below the street. Guests are greeted with a flight of stairs down. Of course, you can take the elevator down – or you can take the complex, winding ramp system down one level. Unlike the curved staircase, this solution takes up a lot of real estate!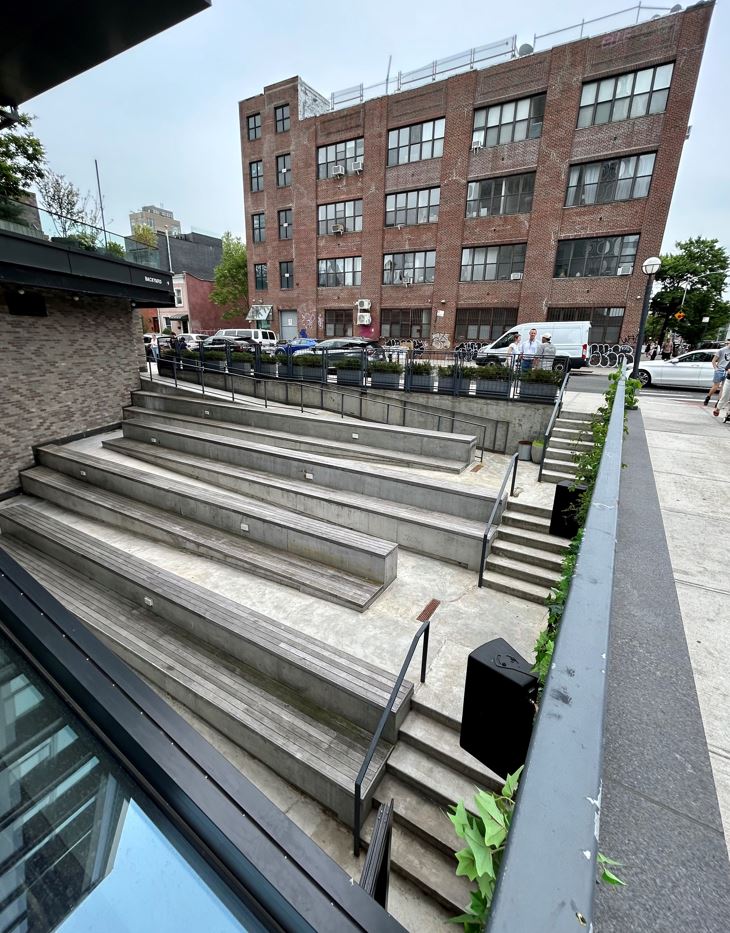 Ah – but in this case, the ramp has a second purpose, which is overflow seating from the lobby bar. Instead of just handrails separating each ramp section, they choose to divide the ramps with outdoor seating. Early in the morning when I took this picture, the ramps were empty. But later in the day, the ramps are full of patrons relaxing and socializing.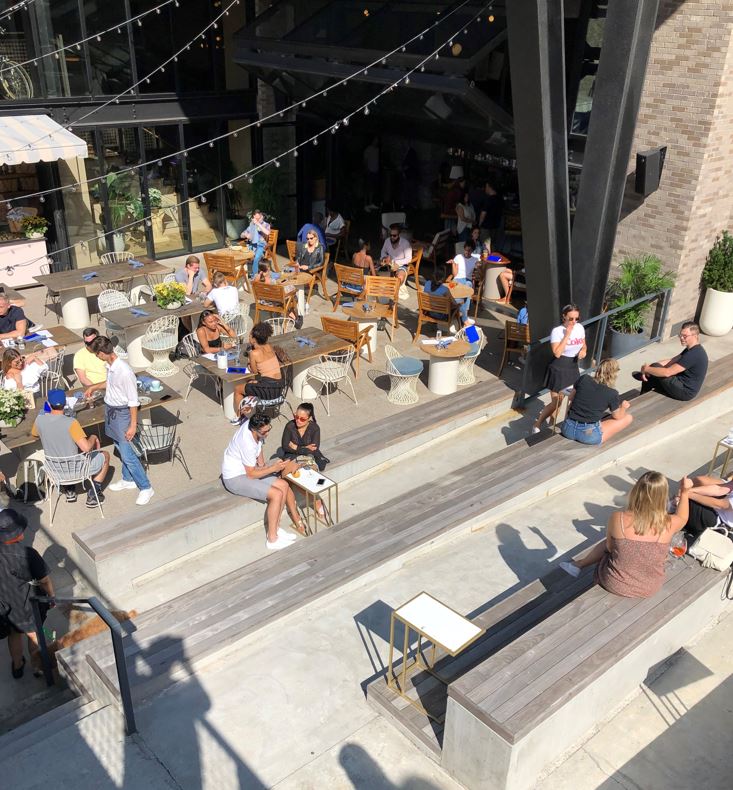 At night, the ramps are lit along the ground creating a fun glow. Add string lights above and patrons are once again enticed to travel down to check out this cool and fun entertaining space.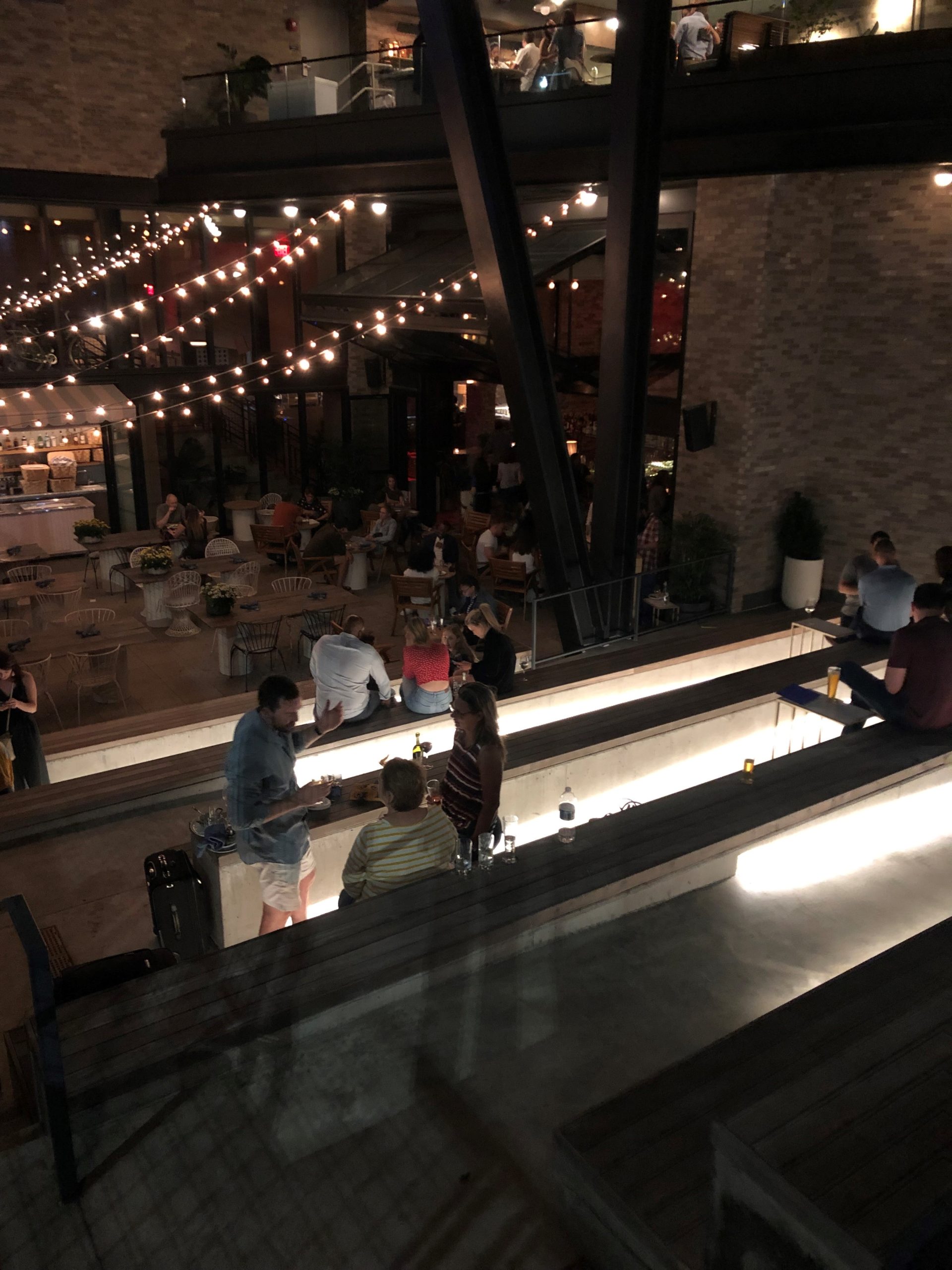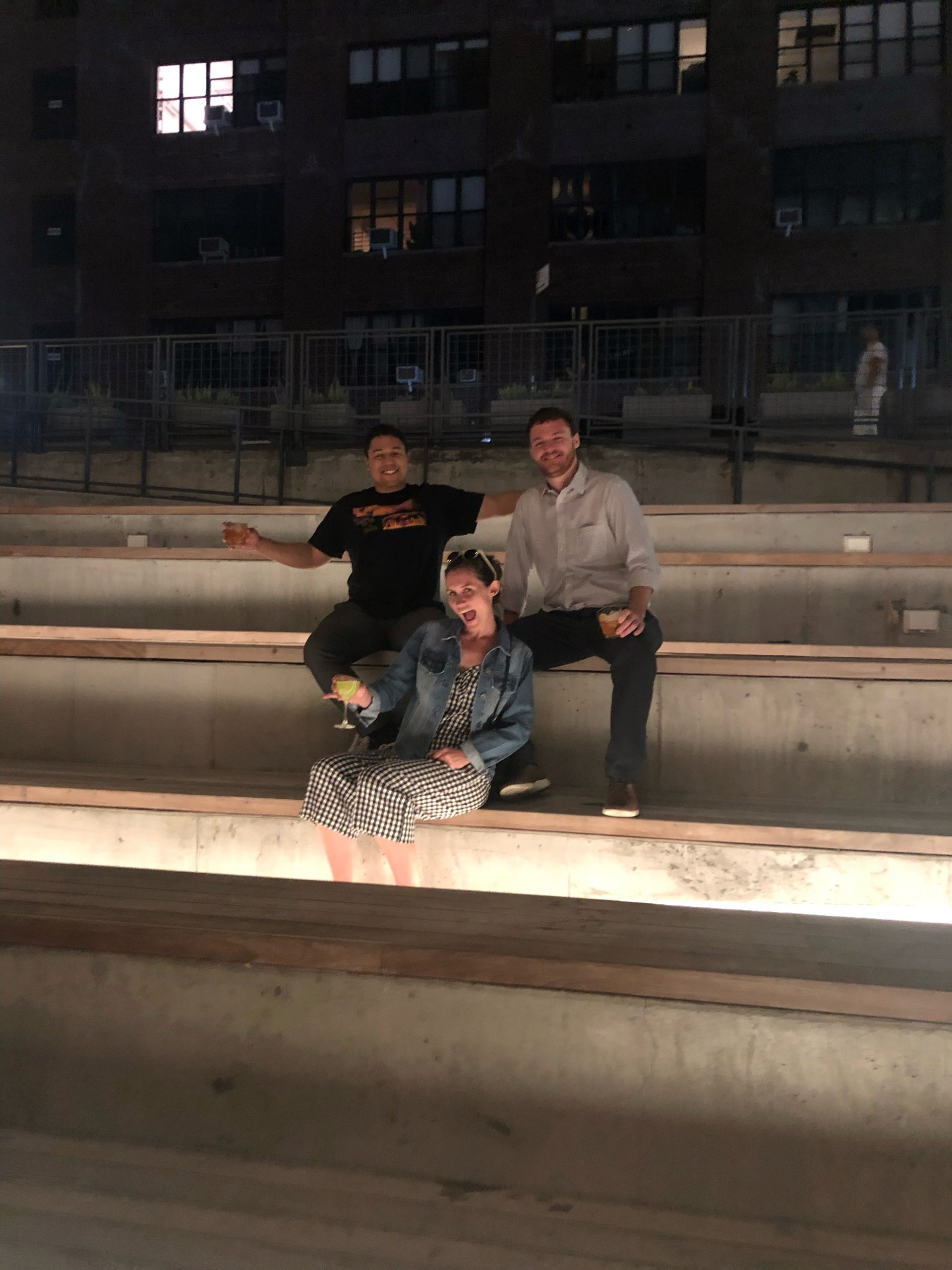 Lessons Learned
Are your stairs or ramps inviting just a necessary evil? Do they create intrigue to make buyers want to see what's above or below? Can rising above be an art form?
Send me examples of how you've overcome adversity or made rising above beautiful..
Categorized in: Uncategorized
This post was written by Housing Design Matters