October 30, 2023
Why Pickleball can Teach Us a Lesson on Density
Builders and developers are always looking for the latest and greatest features to include in their amenity centers. With land value being so high and density at the forefront of their minds, they're also looking to pack as much as possible into their communities. One of the hottest new features is Pickleball courts. Perhaps you thought this new-fangled sport with a funny name was just for seniors.
What is Pickleball?
Pickleball was invented in 1965, so it's not exactly new. It is a cross between badminton, ping pong, and tennis. It was originally played on a badminton court using ping pong paddles, but the net was lowered – more like tennis. It has been gaining in popularity and by1990, it was being played in all 50 states. For a complete history of the game, check out the official USA Pickleball Association website here.
Not Just for Seniors
There are many reasons to think this is a sport for seniors. Perhaps because in 2001, Pickleball was played at the Arizona Senior Olympics. Following this competition, the sport started growing in popularity. But perhaps what makes it so senior friendly is it easy to play and much easier on the body than tennis. Let's start with the paddle which is shorter and lighter than a tennis racquet. The ball doesn't travel as fast which makes it easier to get to the ball. The court is about half the size of a double's tennis court, so there's less ground to cover.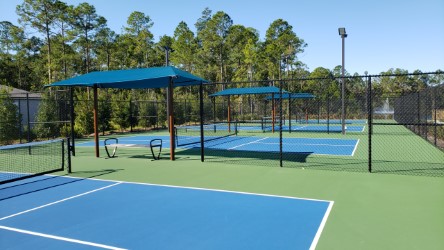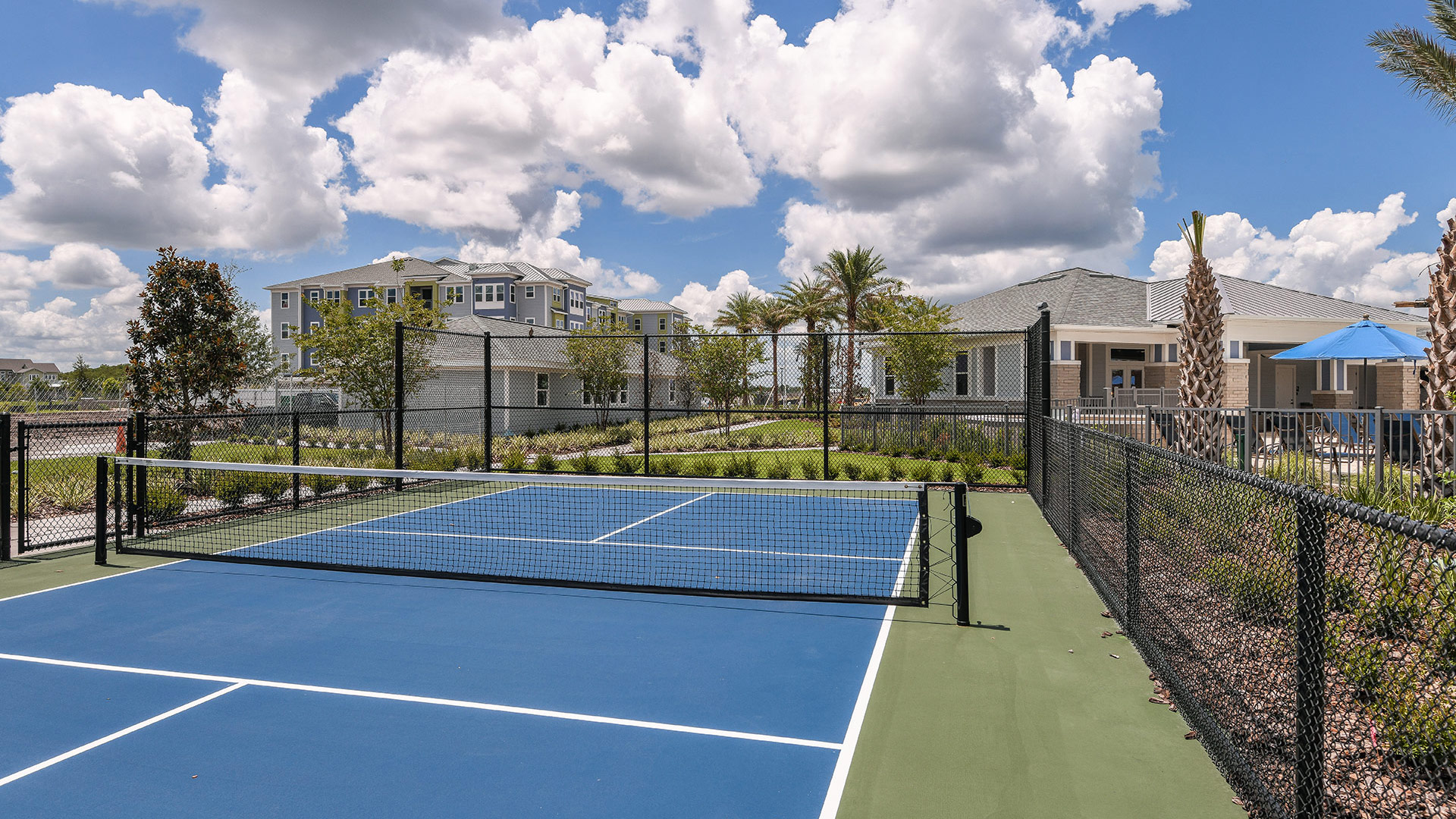 Gaining in Popularity
Pickleball is also easier to learn than tennis, and I'm told even beginners can begin playing and having fun from their very first (or second) attempt. It is a nice workout – which is beneficial for everyone including seniors and couch potatoes. But most importantly, it's fun! My daughter and son-in-law play pickleball on a public court in New York City, but they bring their own net and have a blast.
Great for Density
Good news for developers – a pickleball court is smaller than a tennis court. The pickleball court is 44' long by 20' wide or 880 sq. ft. A doubles tennis court is 78' by 36' is 2,808 sq. ft. For those who get math, a tennis court in square footage is more than three times a pickleball court. Last time I checked – land cost are still rising making pickleball more economical. Let's not forget the social aspect either. At most, four people can play doubles on a tennis court – that same footprint, with two pickleball courts, can accommodate up to eight!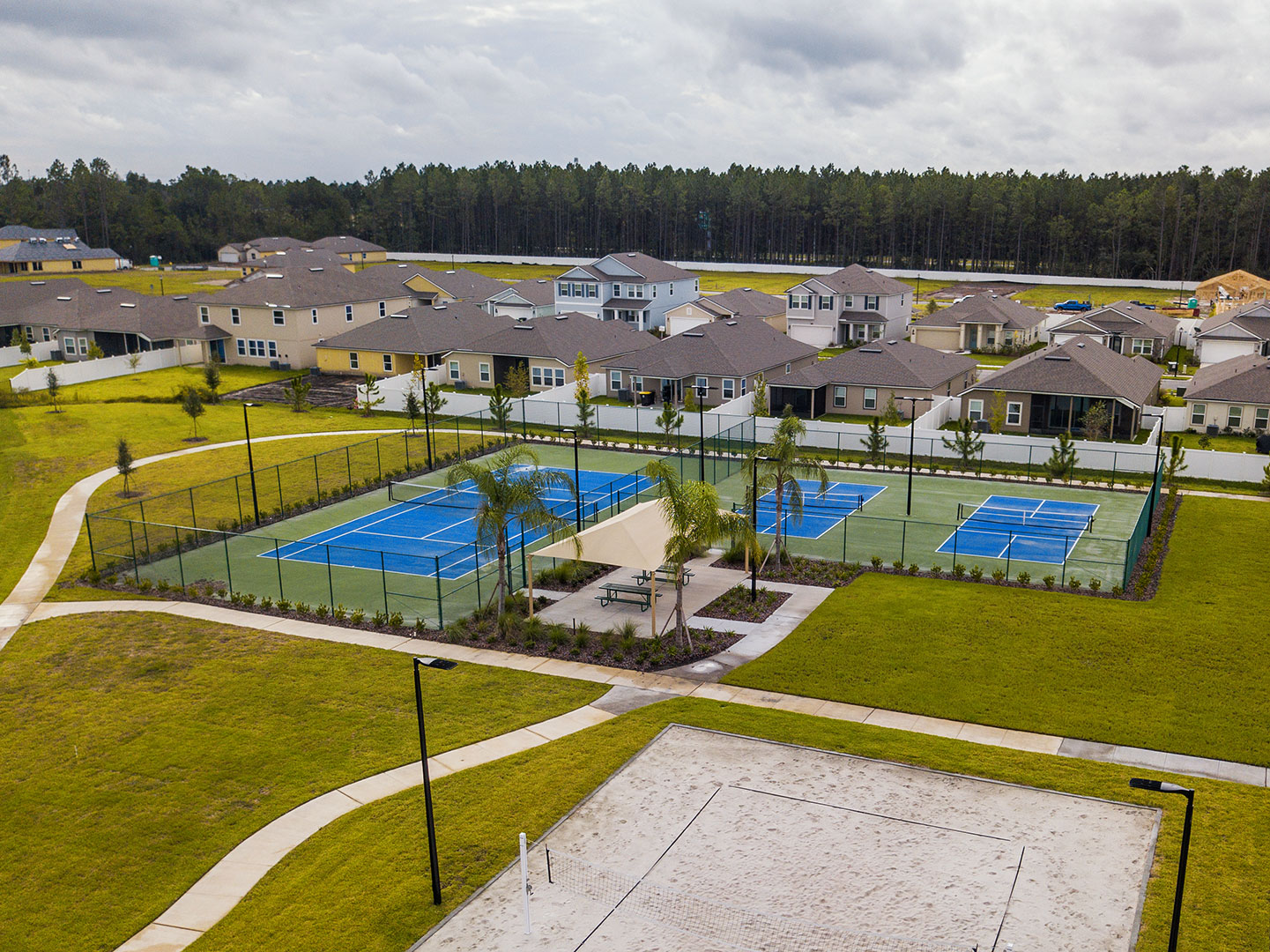 What about both?
My neighborhood recently added four pickleball courts. Now they are adding two tennis courts. Both games can enjoy the shared shade structure, lights, and bathrooms.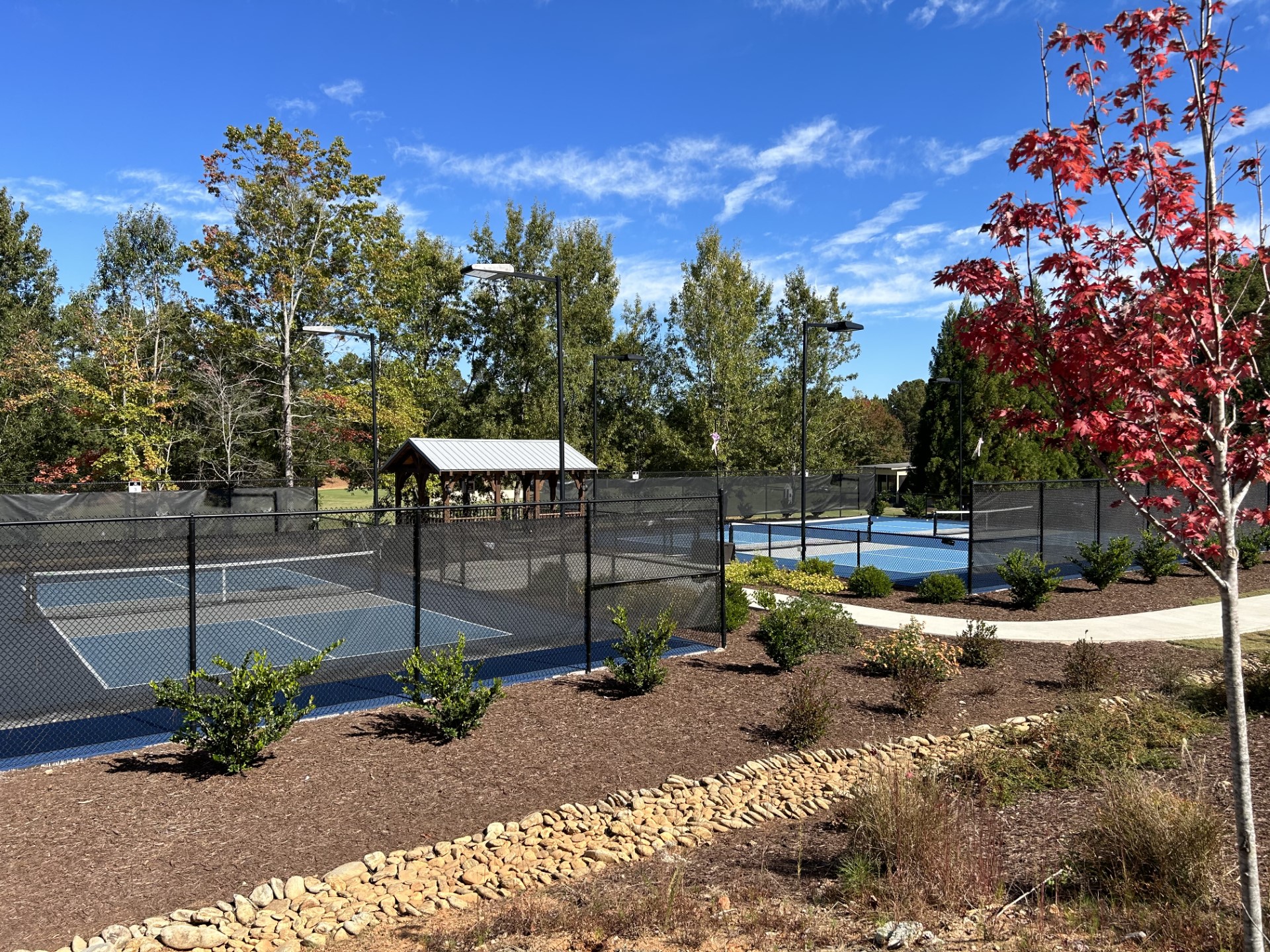 But for those who want to have their cake and eat it, you can also have the two sports on one court with pickleball striping on a tennis court and movable nets. Tennis is played with a 42" high net while pickleball uses a 34" high net. Talk about a flex space!
Coming to a neighborhood near you
Don't be surprised if you see pickleball courts popping up all over in both new and existing communities. One family-oriented, Ocala, Florida neighborhood is tearing up their seldom-used tennis court and putting two pickleball courts in its place.
Do you play?
If you're a pickleballer, I'd love to hear about your experience and how long you're been playing. For those who are tennis players, do you also play pickleball? How do you feel about hybrid courts? One of our team members plays tennis and likes that separate pickleball courts frees up the tennis courts. But I'd love to hear your thoughts!
Categorized in: Uncategorized
This post was written by Housing Design Matters