For years, we've talked about the importance of outdoor living in homes. But wait – look around. Even before the pandemic, outdoor dining at restaurants had gained in popularity. To extend the seasons, fans and heaters were added. Then the pandemic hit, and New York City restaurants poured into the streets – literally. In many cases they took up one lane of traffic or closed streets down all together.
So, it should be no surprise that outdoor living has found its way into our community amenities in a big way. Last week, Justin Bucy and I attended a frame walk at a 55+ community clubhouse where the unconditioned space exceeds the conditioned space. In this case, the outdoor component is clearly the driver.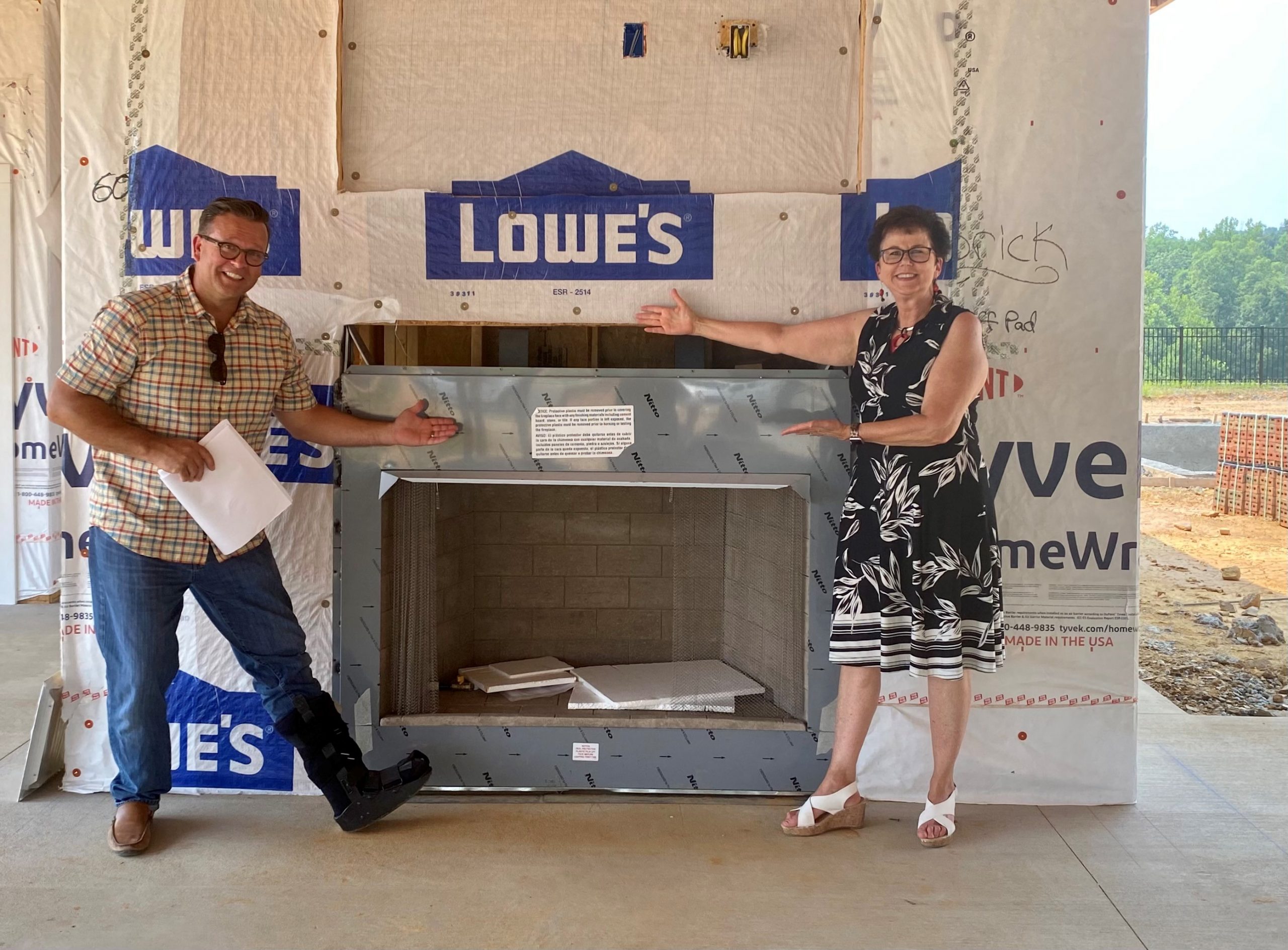 As you can see, the clubhouse isn't quite ready for showtime, but I figured I would delve into some of the key features that make its outdoor living space top notch. Perhaps we'll share the finished product when its ready!
Outdoor Room
Just like in a home, creating great outdoor living is about creating different zones and spaces for different activities.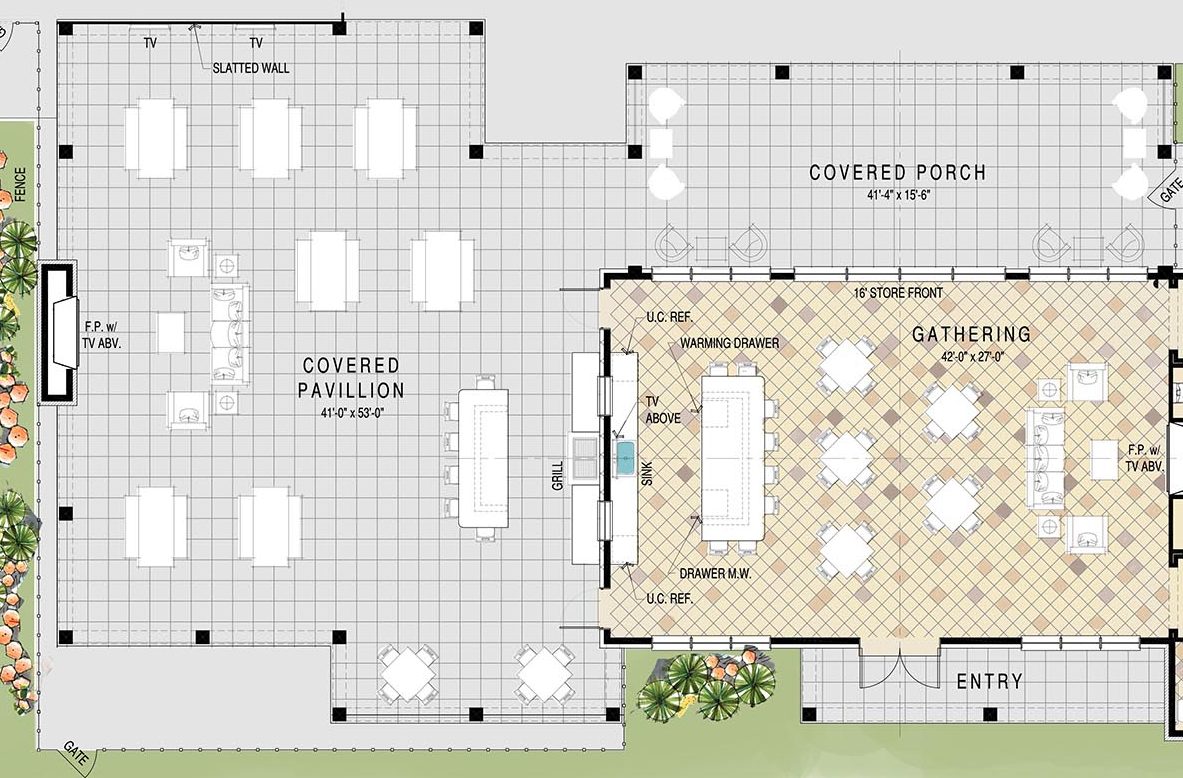 Lounging: There should be multiple areas for lounging. It could be a small, more intimate seating area overlooking the pool. Perhaps snuggling up to a fireplace. And of course, watching the "game". There is always some king of sports on these days. Consider multiple TV's because not everyone wants to watch the same game (think sports bar).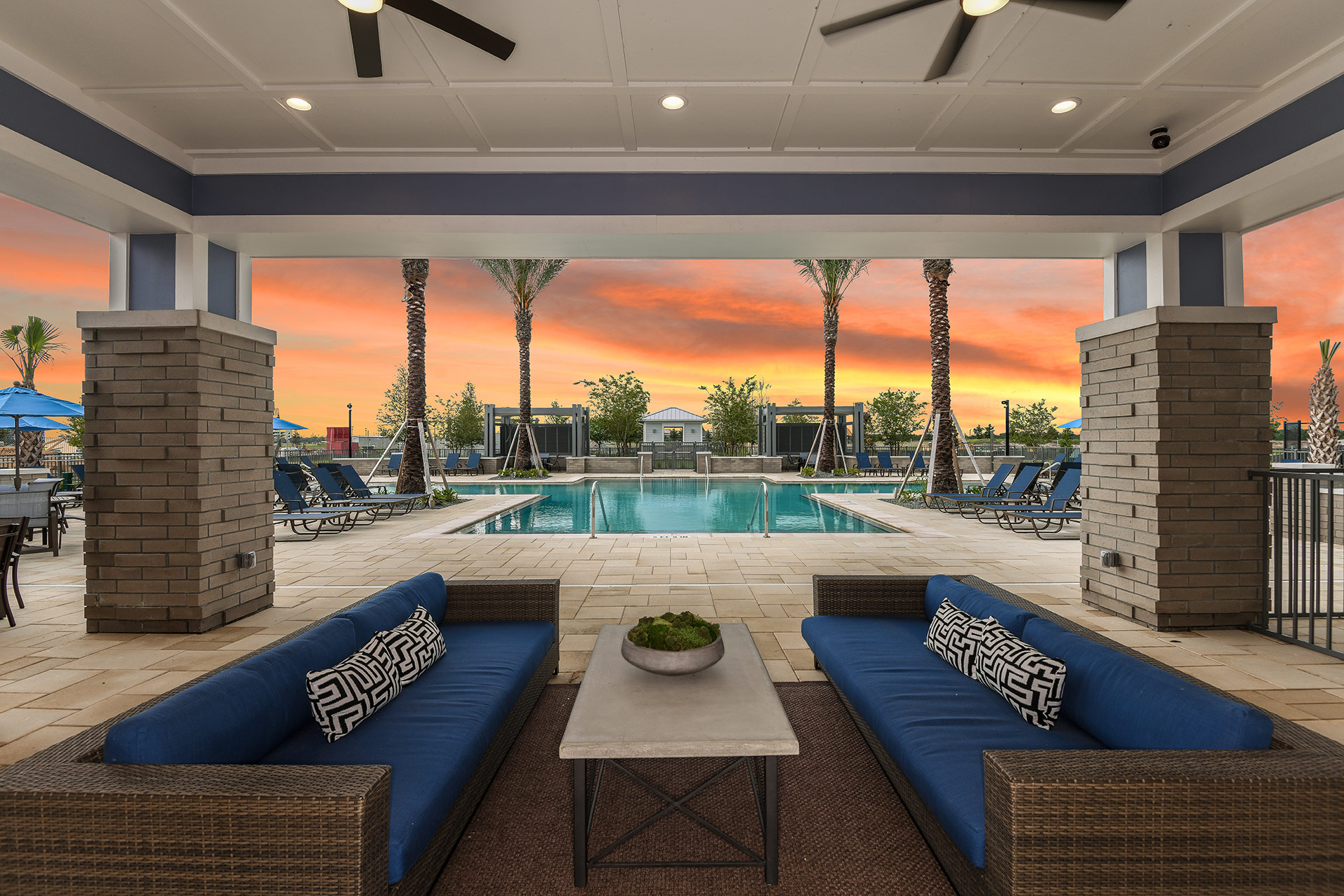 Cooking: Outdoor kitchens are tricky in assembly occupancies, so the solution was a party bar – where the club supplies the bar, and the residents bring the party. The large gathering bar is perfect for game day snacks and appetizers. Below the bar is open space intended to be filled with cooler full of refreshments and adult beverages. Actual cooking takes place on open air grills just outside the covered space.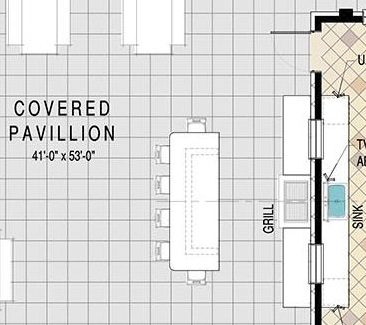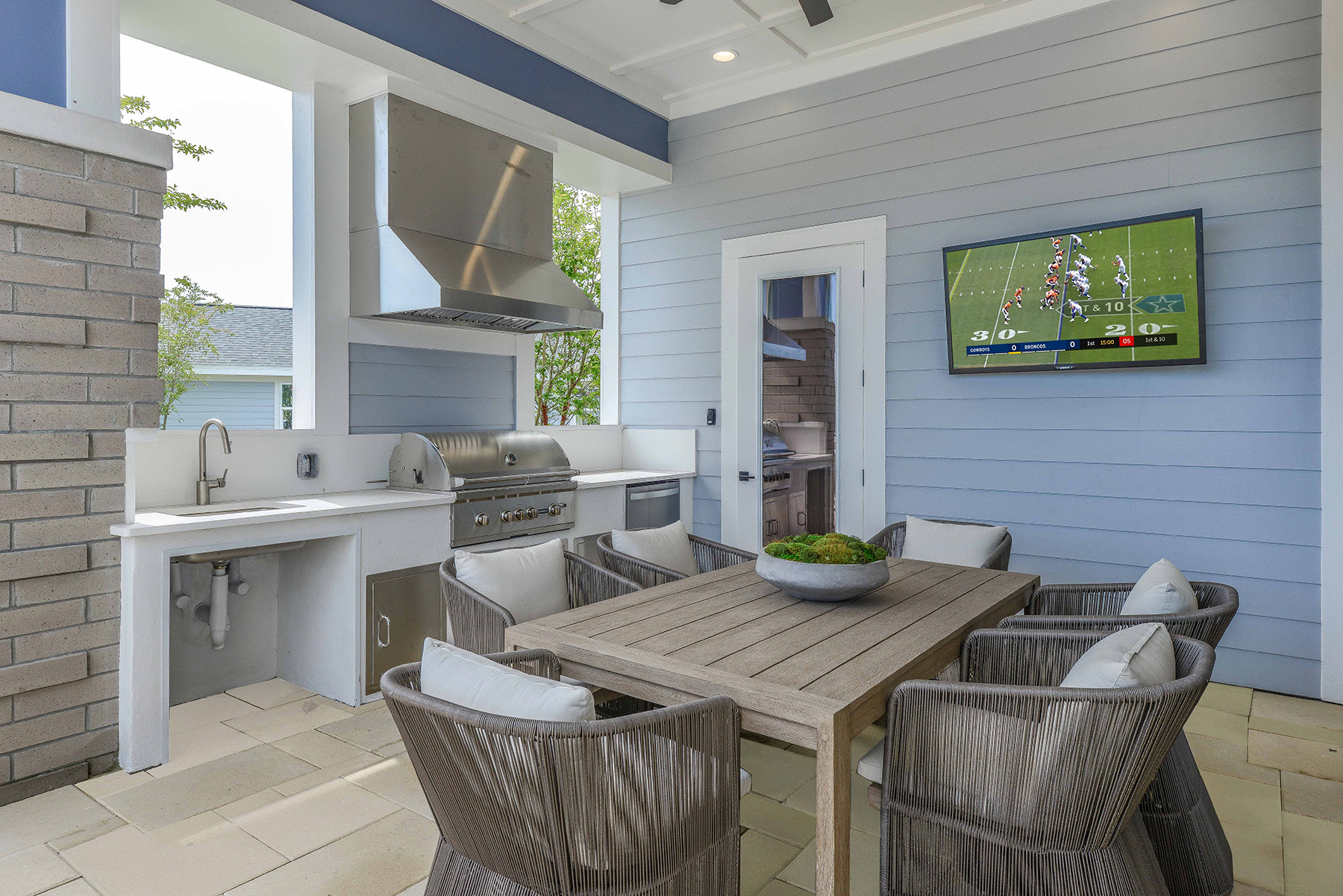 If cooking is not your thing, don't forget to invite the food trucks. The trick with food trucks is where they should park without being too far away to be convenient or too close to the action, leading to excessive noise and heat from cooking or operating the truck.
Dining: Small groups can gather around the island, but large groups need tables for dining. Tables are also great for games. And lastly, there must be ample tables for dining or playing games.
Extend the season
Making outdoor living usable as long as possible is key to the success. It starts with ample cross ventilation so even on a 90-degree day, there is a pleasant breeze. Of course, ceiling fans are a must to move additional air. Then in the early spring or late fall, cozy up to the fireplace or huddle below outdoor heaters mounted in the ceiling. You might also add screened and unscreened areas for when it is simply too buggy out.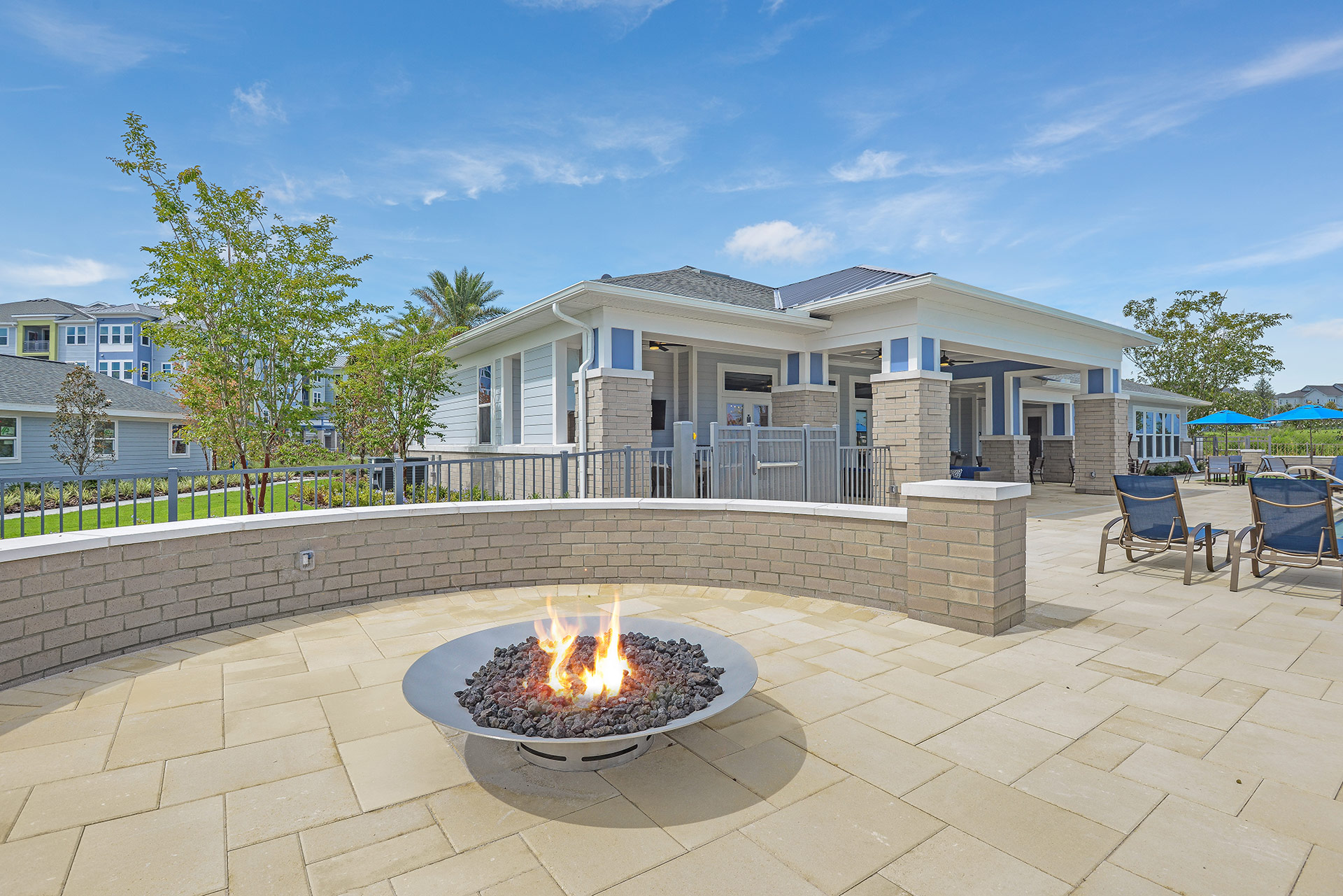 Outdoor Activities
The list of possible outdoor activities is pretty long. This club has pickle ball, bocce ball and horseshoes courts built in and ample lawn space for corn hole. Of course, there is a swimming pool, perfect for swimming laps or just cooling off. Another activity that was considered was a putting green. Don't forget, that a simple green lawn is also perfect for yoga and starting the day with sunrise salutations.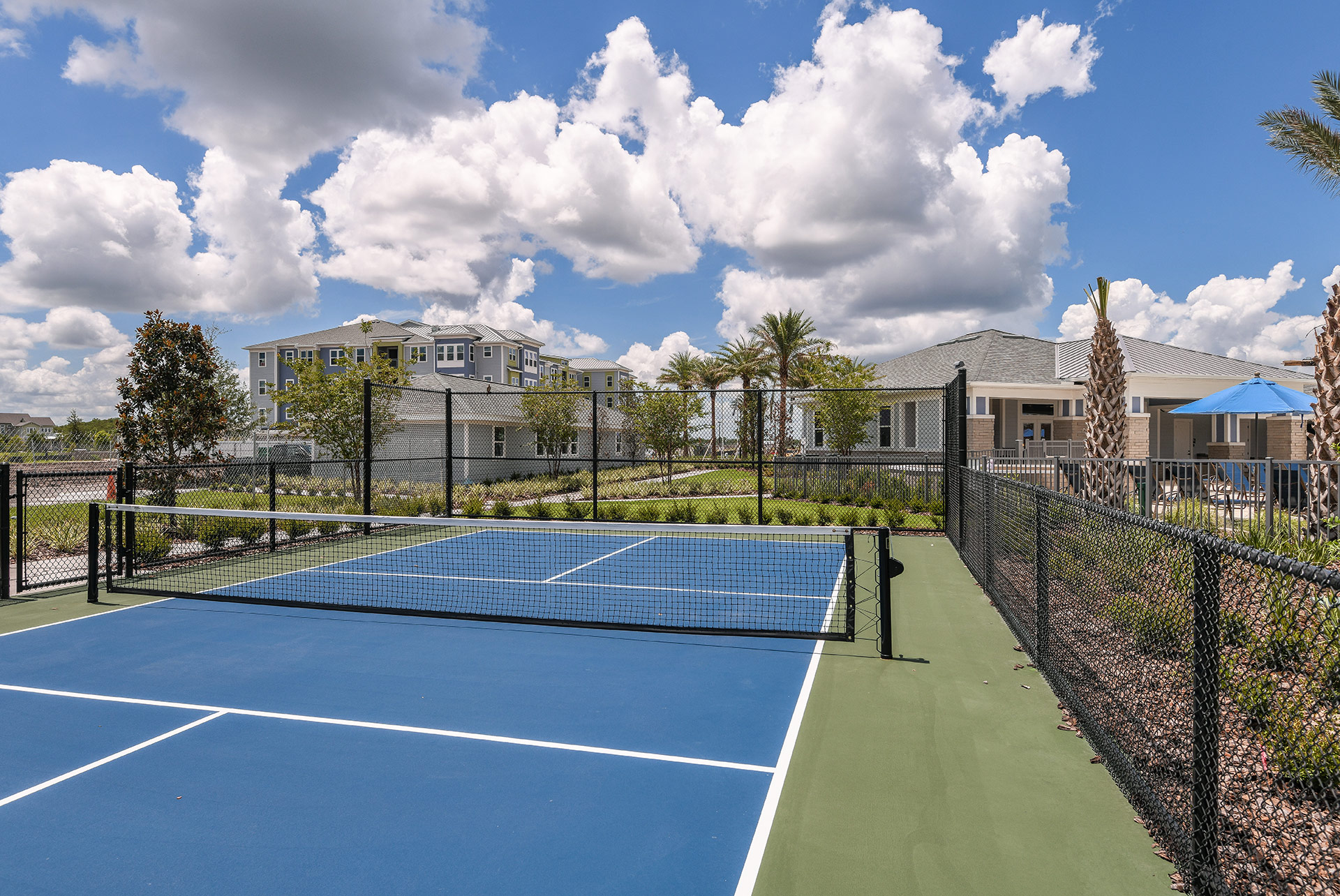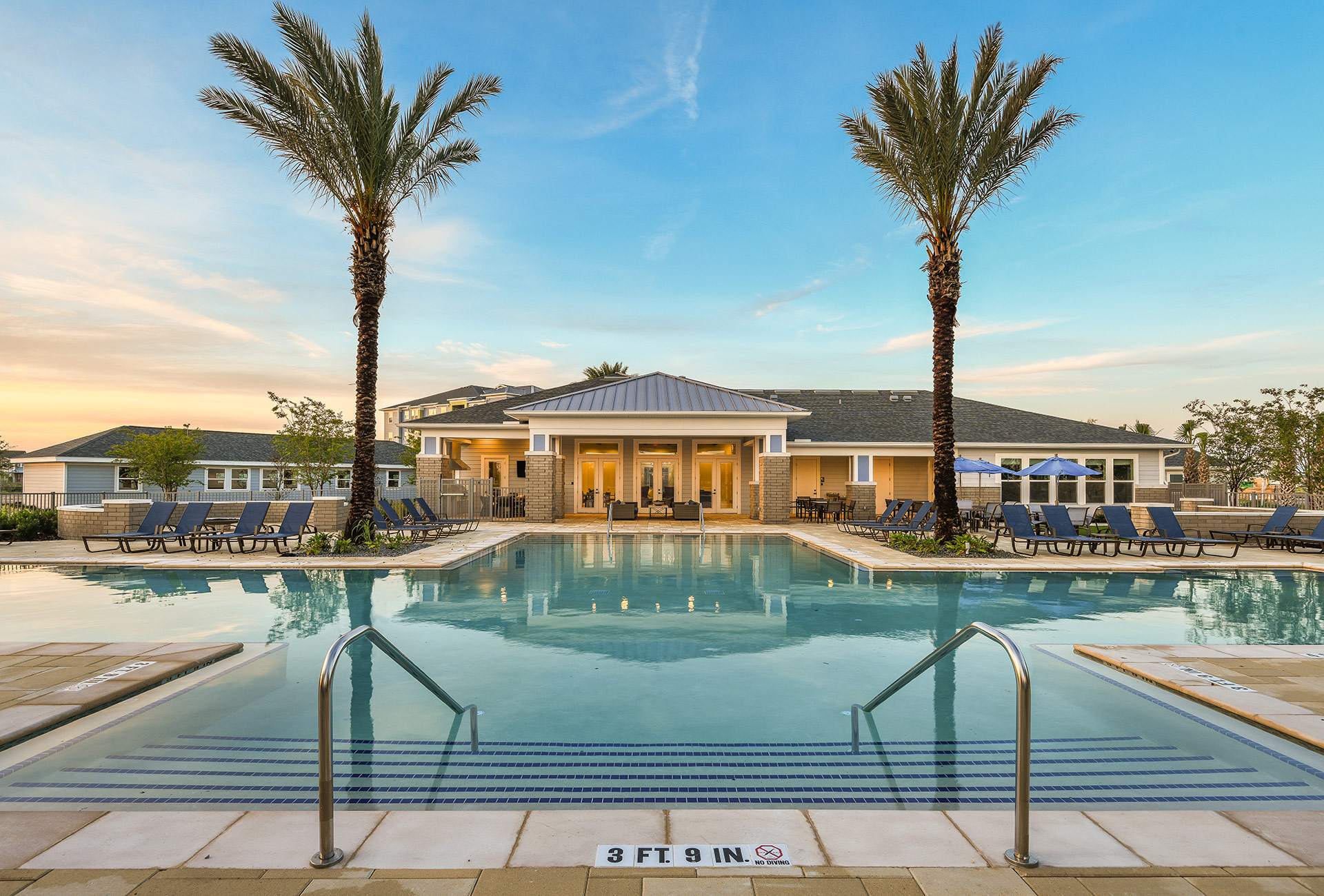 There has been a lot of buzz around the industry about what's the next "must have" in amenities. Is it possible the best must have has been mother natural all along? Let me know what you think, and you can be sure that I'll be sharing photos of the finished product when it's ready!
Thanks for including us in your day.
Categorized in: 55+, Community Design, Outdoor Living
This post was written by Housing Design Matters