A few years ago, with the kids out of the house, my husband and I decided to make the move into a slightly smaller, more manageable home. While I'm happy with the new house now, I wish I knew then how stressful that the initial move down would be – and this is coming from someone that was eager to make the move!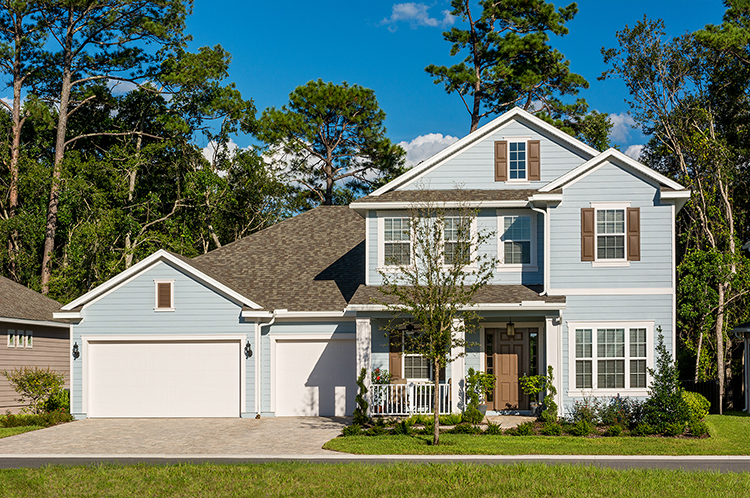 Many 55+ buyers are more hesitant. By-and-large, this is a demographic that already owns a home that they've spent years (or decades) living in and growing accustomed to, so what is going to compel them to move? As we all know, moving is a huge pain – but even more so for the 55+ buyer who has accumulated a lifetime of treasures (or junk depending on your point of view). What do you do with all of that? Lug it all to the next house to collect dust? Sort through everything and decide what to donate, throw out, or force upon your adult children? Talk about decision fatigue…
These shrinking pains must be overcome in order to compel these folks to move. Just writing about it makes me tired. The most ideal floor plan with more storage, less bedrooms, and a knockout outdoor living space still might not be enough to convince them.
Why not spoil them a bit so they will be willing to make the leap? I want to go through a few indulgent features that might take the sting out of moving: Spa-like features that will appeal to their "I've worked hard all my life; I've earned a little pampering." Short of supplying a masseuse, let's explore spa like bath features that take 55+ housing to the next level.
Heated Floors
I've always thought this was a northern thing, but a Florida friend of mine who always suffered from cold feet loves it. The a/c made the tile floor in her bathroom uncomfortably cold, so she was never without her slippers. Her new floor is soothing regardless the season. Of course, the challenge in selling new homes is to get your buyers to remove their shoes. Smelly feet might ruin the vibe, I'm just saying.
Textured Floors
The next great sensation is textured floor tiles. Again, awkward to demonstrate but an unexpected delight nonetheless. Some tiles just have an interesting texture like linen. Others are pebbles on, say the floor of the shower. Very spa-like indeed. Be careful not to get too make height variation with the pebbles – that's just painful.
Heated Towel Bars
The same friend has a heated towel bar and sold me on it. A total pampering luxury. This feature may be harder to sell since we really don't our buyers getting wet and naked during the sales process, right? However, if you're community has guest cottages for out of town buyers, what a great way to "sell" them on that feature.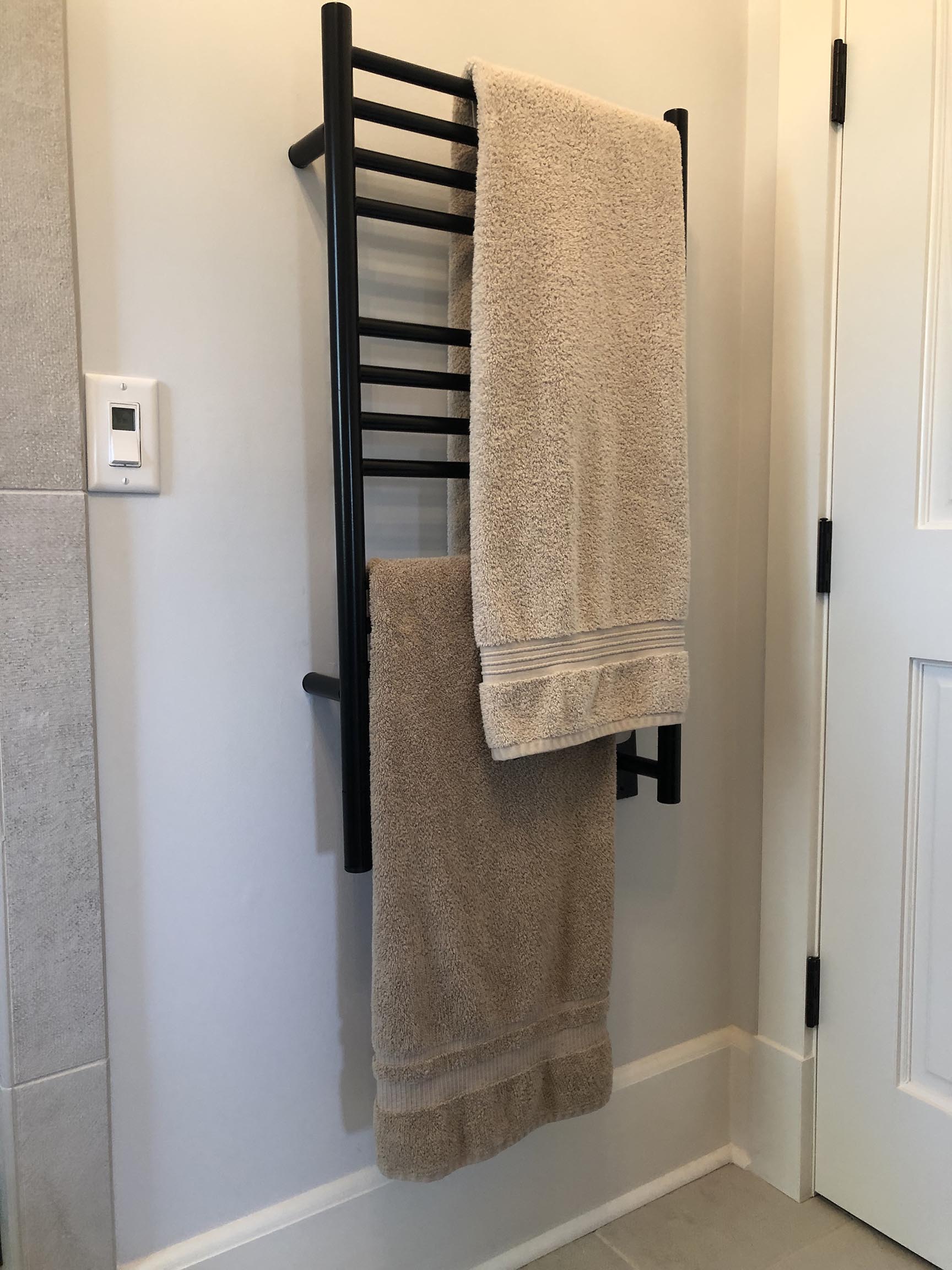 Endless Hot Water
On-demand water heaters have been around for a while, but if your buyers are coming out of older homes, they may not have experienced this feature. And while the on-demand water heater has lots of energy savings advantages, don't forget to point out that they'll never have to worry about their partner stealing all the hot water again.
Multiple Shower Heads
Of course, to take full advantage of the endless hot water, you need awesome shower heads. More than one? Yes, please! The options are mind blowing here; rain shower head, pulsating shower-head, body spray, dual shower heads (his & hers) and hand held. I would highly recommend at a minimum a wall mounted and hand-held shower head for 55+. The rest can be added options. But unless you want them showering in your model, you may need to determine ways for your buyers to experience this.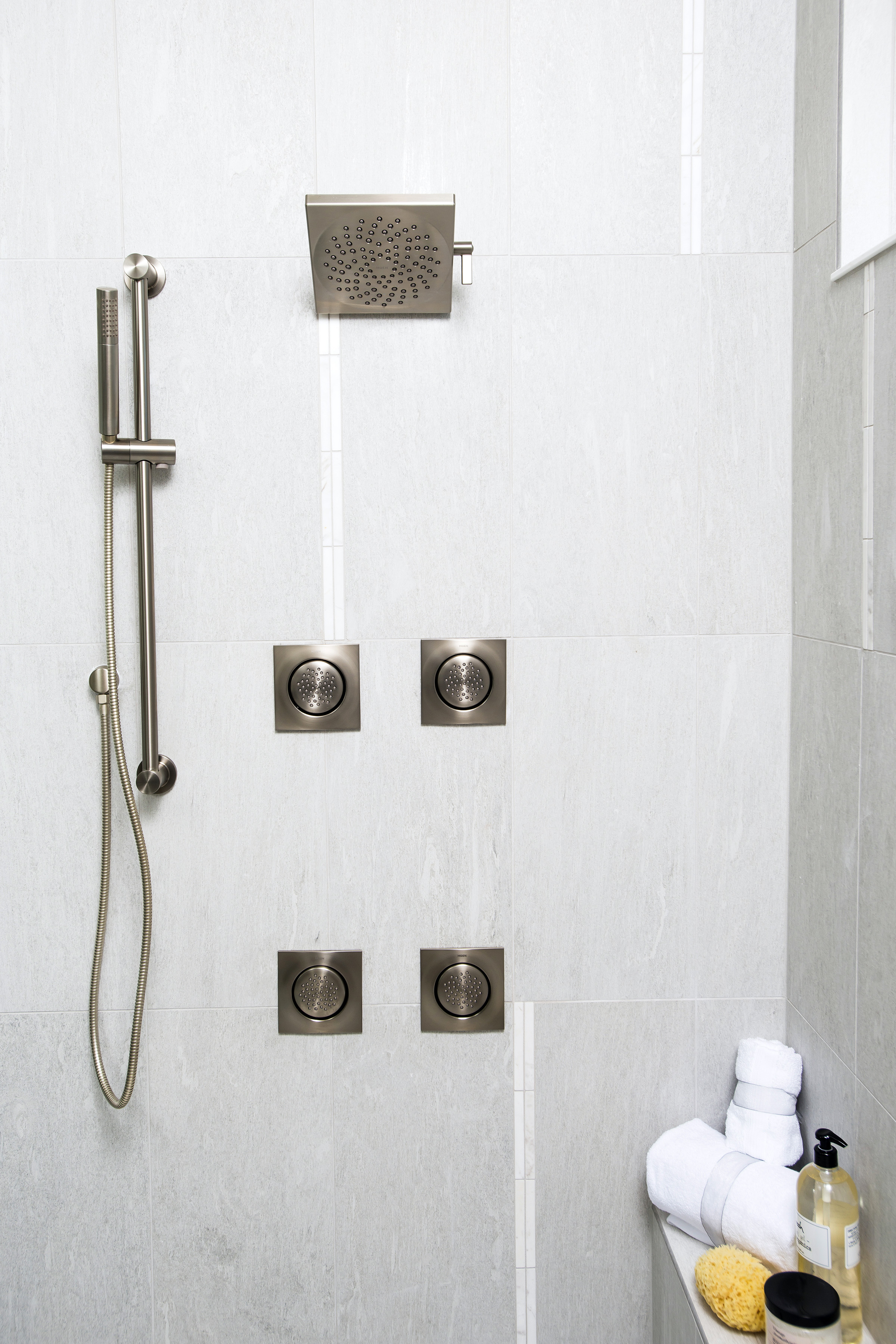 Heated Toilet Seat
I'm personally not sold on this feature, but apparently I'm in the minority. I stayed in a villa once that had this and I considered it just a novelty. This application wasn't particularly attractive – but that was years ago. Modern luxury toilet seats are like sports cars, and people are surprisingly comfortable with the potty-talk.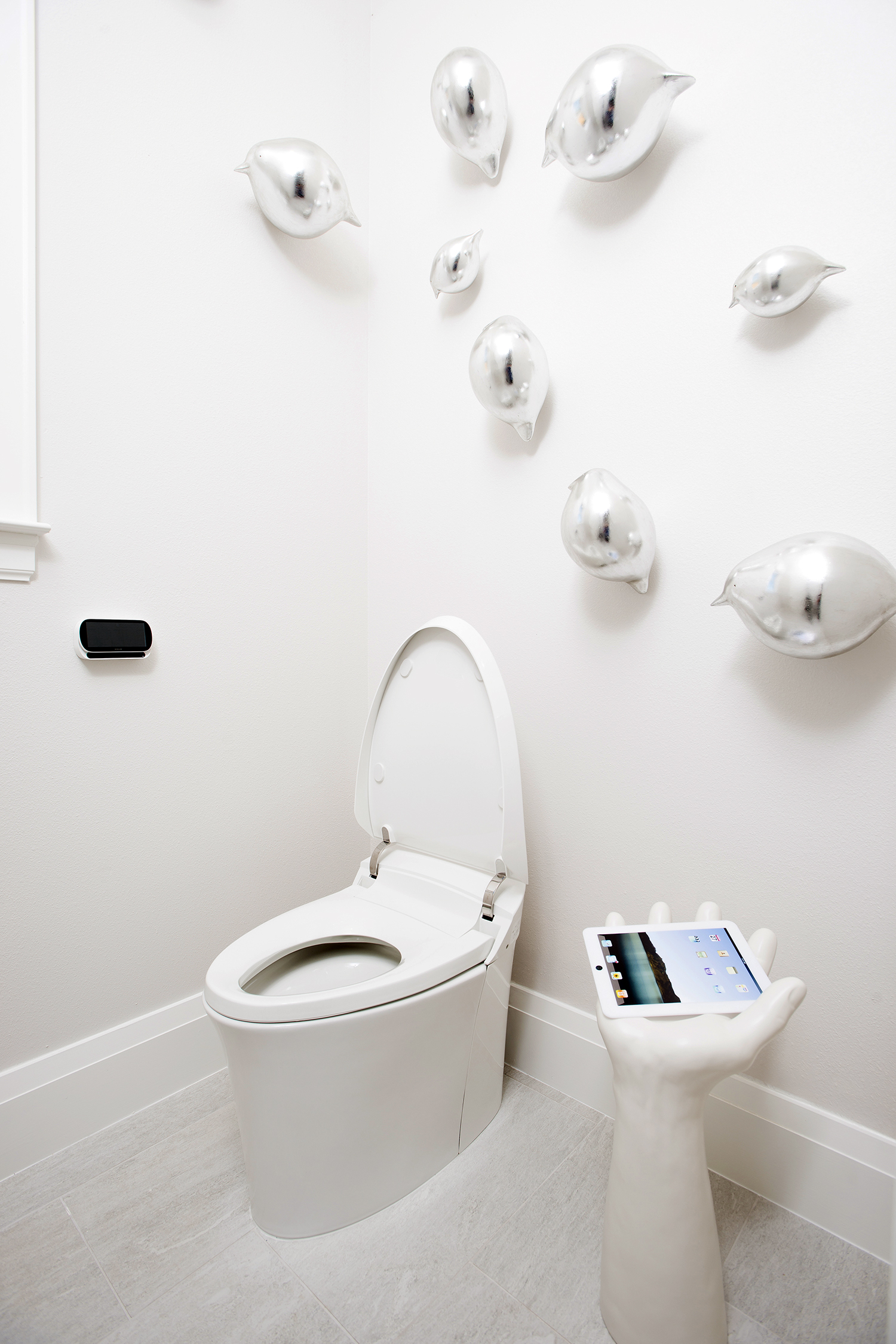 Trust me, moving down is no walk in the park. Even if you think you're prepared! A little pampering goes a long way. Have you incorporated any of these features in your baths? Even the seemingly-regional features like heated floors can be the thing that sets your house apart from the rest. As 55+ buyers near (semi)retirement, they soon will have the time to linger in their indulgent spa-like bath.
Hm. Maybe I should contemplate retirement … Not!
Categorized in: 55+
This post was written by Housing Design Matters