Ah – the joys of spring. The weather is warmer, new leaves bring pops of bright green to the landscape, azaleas and dogwoods are in full bloom, and the pollen is unbearable! The pharmaceutical industry has taken notice and has responded with multiple solutions from antihistamines to nasal sprays, of which I have all.
We always have this romantic notion that the moment the weather warms, we can sit out on our porch with a cup of coffee (or glass of wine depending on the time of day) listening to the birds chirping and taking in the fresh blooms all around.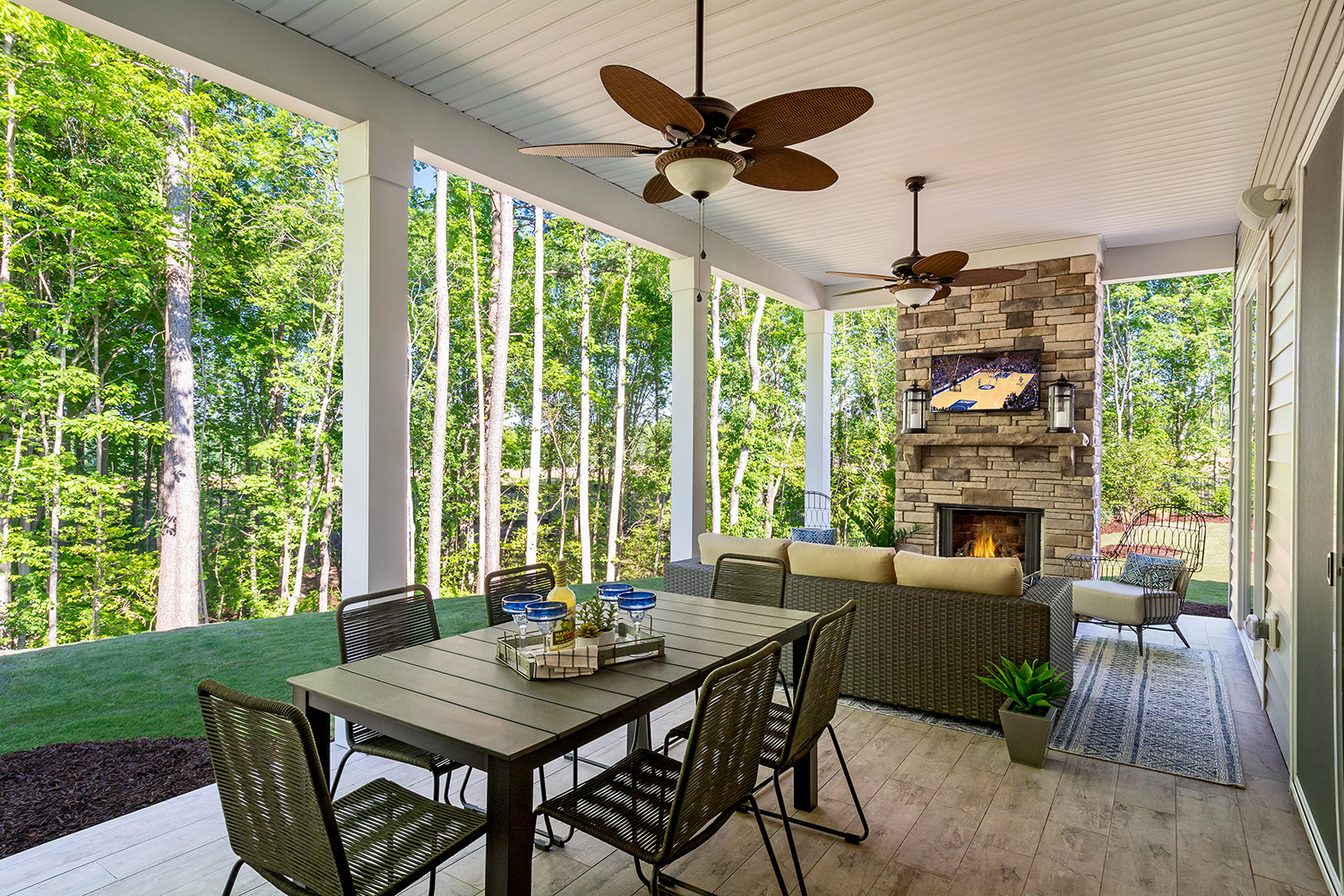 We can make that dream a reality – but first, some serious Spring cleaning is in order to remove that pesky pollen.
What can the home building industry do to respond to this yearly, inconvenient event as it covers and coats our coveted outdoor living spaces – just as the weather is getting warm enough to enjoy that space? If you have a large outdoor living space, you know exactly what I'm talking about. In Florida, our screened porch is covered in pollen – everything has a yellow-green film. Further north, our friends in upstate South Carolina tell us its more of a yellow-brown color. Either way – there is no escaping it.
No one likes to sit on outdoor furniture and then stand up, only to find the back of their pants caked in pollen. Can home builders and designers plan to make annual Spring Cleaning less of a burden? I want to list three features that I have found helpful for Spring cleaning. Unfortunately, these are tips to an easier clean up – not pollen prevention. If you have any solutions to that, I'm all ears.
INCLUDE A HOSE BIB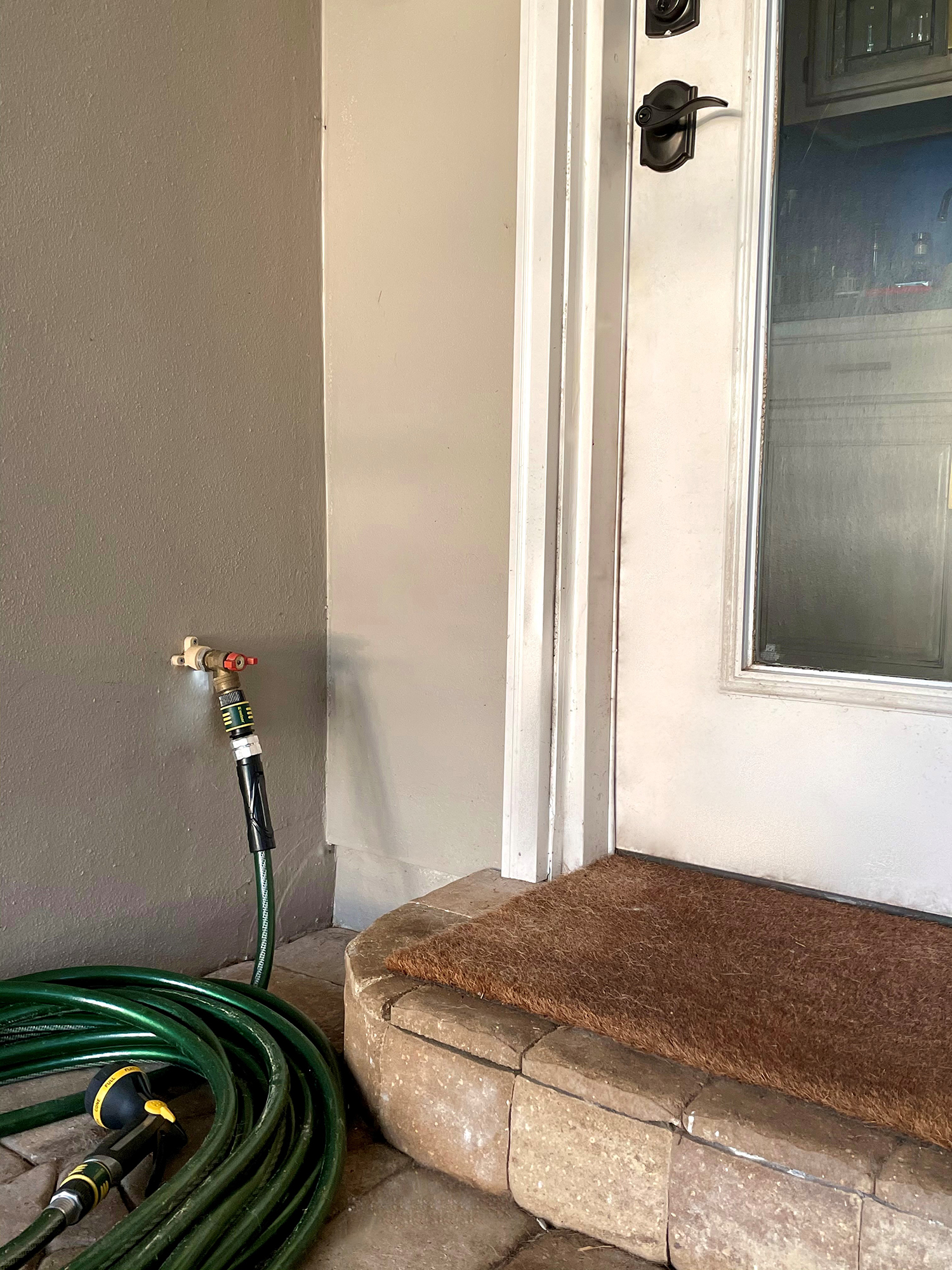 A hose bib in the outdoor living space makes hosing down the space much easier– especially if it is screened. At the end of pollen season (or what we hope is the end) we drag all our furniture outside, hose it down, wait for it to dry before replacing it. Inside the screen enclosure, we wash everything down, including the windows. Another added benefit of the porch placed hose bid is it is easier to water any outdoor plants or provide water for the pets.
INSTALL A CENTRAL VAC DUSTPAN
One of the biggest benefits of central vac is the electronic dustpan. Why not add a dustpan to your outdoor living? While it won't help with the pollen on your furniture, it is a quick and easy way to keep your floor clean. As pollen is very lightweight, it sweeps and gets sucked up easily. Perhaps the greatest use for an outdoor dust pan is removing pet hair from the screened porch.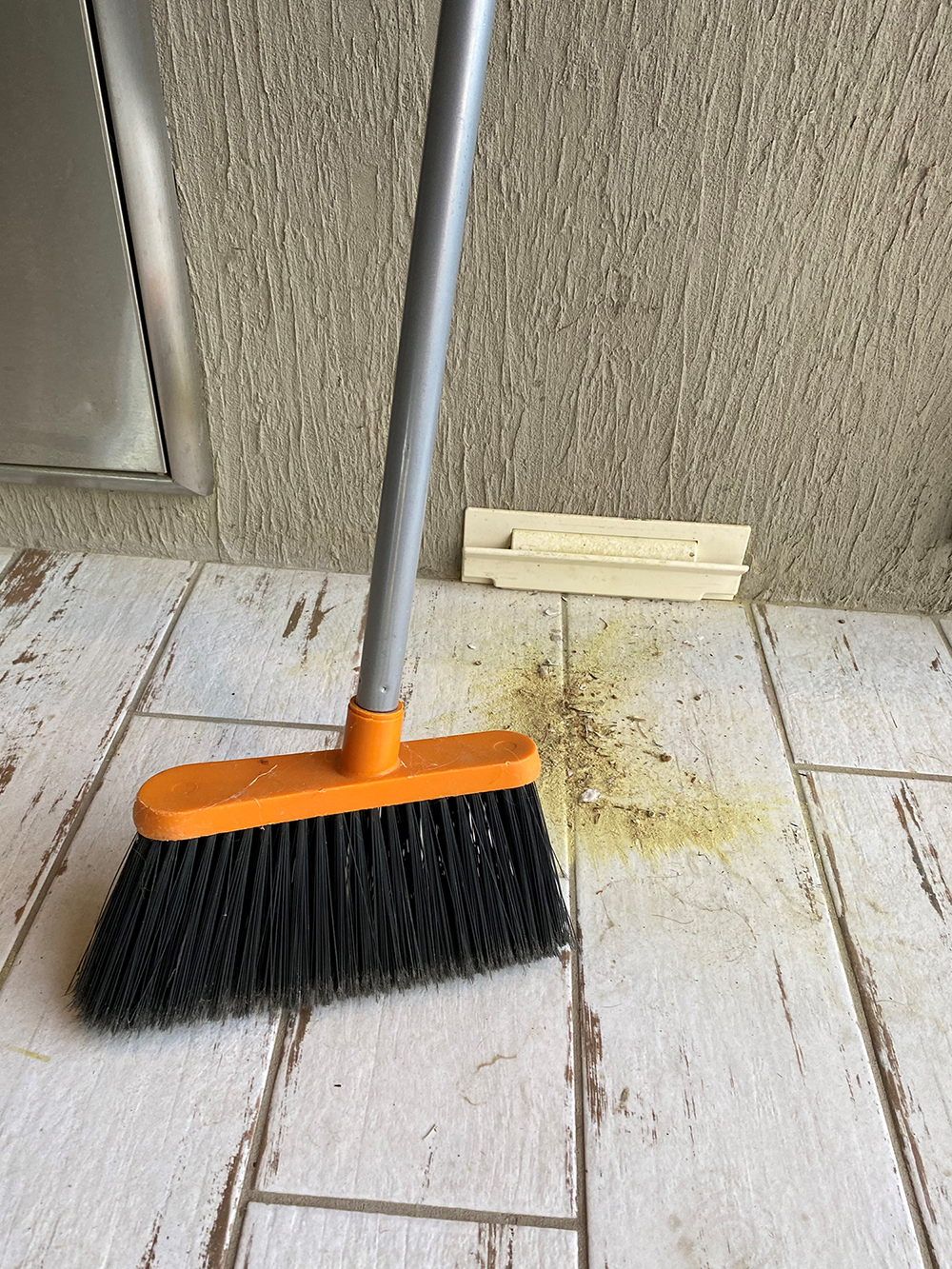 CONSIDER A ROLL UP SCREEN
Unfortunately, a screen is not a barrier for pollen entering the space and it inhibits its removal. A recent solution is including a roll up screen on at least a portion of your screened outdoor living space. Now, you can either choose to sweep it out or use a blower and blow it out. I really like the blower for large debris like mulch or grass clippings that the dogs and people track in on their feet. The retractable screen also helps with my first solution, allowing you to hose down your outdoor living and squeegee  the pollen-filled water out.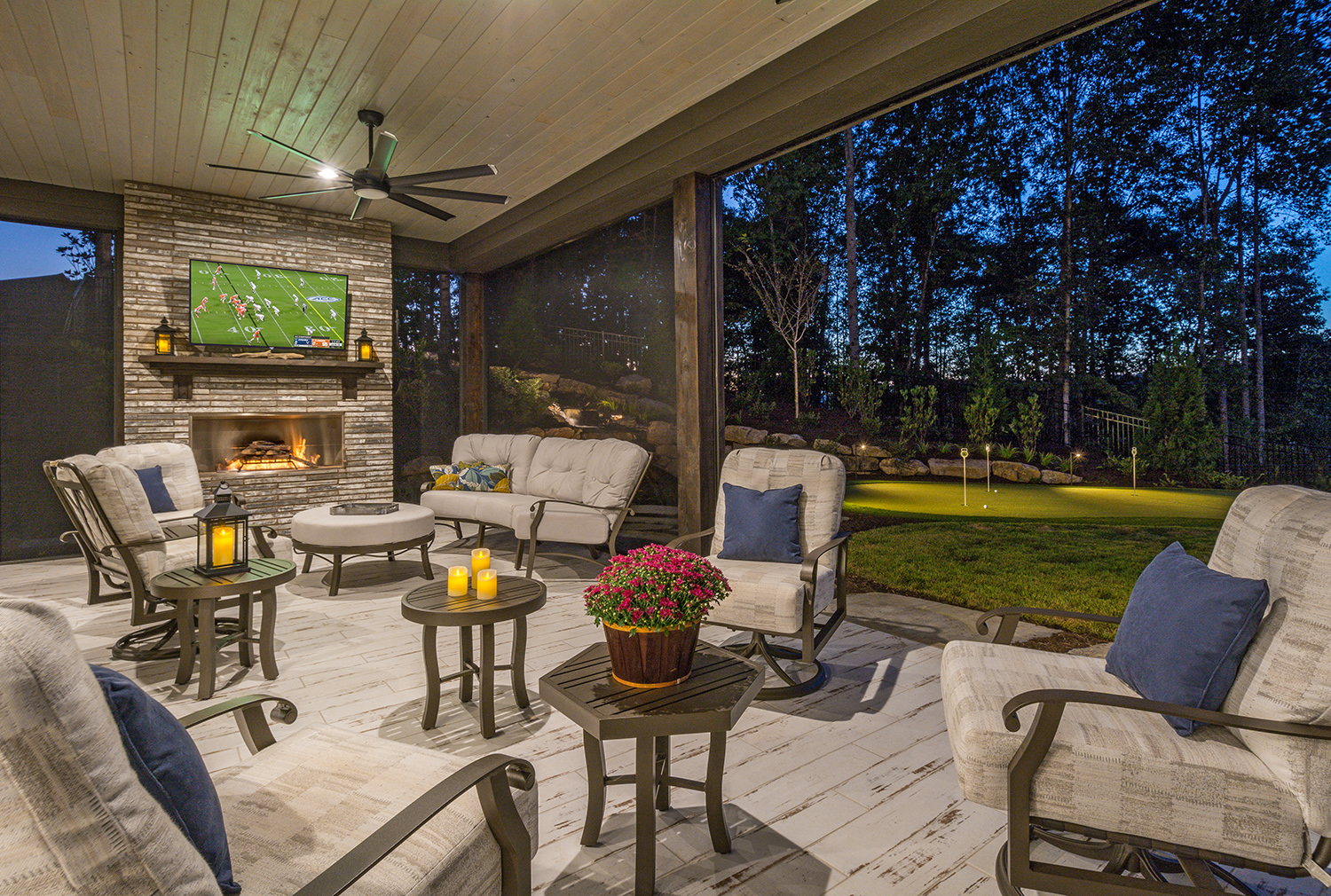 Depending on your climate, you could consider storing your outdoor furniture inside during the winter. Then again, who has room for that? At least you could store the seat cushions. But pollen isn't the issue during winter – so just about the time you bring your cushions out of storage is about the perfect time for them to get covered.
Buyers are faced with a multitude of options and upgrades around the house. As such, they may not consider these three simple selections that will make their outdoor living – more livable. The key is communicating the benefits so they can make informed decisions. Then let's get out and smell the flowers!
Thanks for including us in your day.
Categorized in: Seasonal Blogs
This post was written by Housing Design Matters