Between rising interest rates and inflation, many are unable to qualify for a new home purchase. Combine this with record-low inventory keeping the price of housing sky-high, and home shoppers find themselves with limited options.
There are many strategies being put forth to combat this. One strategy to consider, and the one we will focus on today, is single family built-for-rent homes.
Single family for-rent can come in many sizes, forms, and communities. The market segment has come a long way from its origins of investors buying foreclosed houses and renting them. Let's go through different adaptations that builders might consider.
Horizontal apartments
Think of this as taking your typical one, two, and three-bedroom apartment in a three-story walk-up garden apartment and making them stand alone or attached along one wall. Obviously, the biggest advantage for the resident is the lack of stairs. Additionally, with no one above or below you, there are acoustical advances as well. The ground floor location is also ideal for dog owners who don't want to walk down and up two flights of stairs when Fido needs to go potty. Some communities have included private, fenced yards complete with canine turf just for Fido. For added convenience, they have included a doggie door. Personally, this feature worries me, as we have had a racoon come through our doggy door on our screened back porch. I can't imagine the chaos if we have one come into our residence.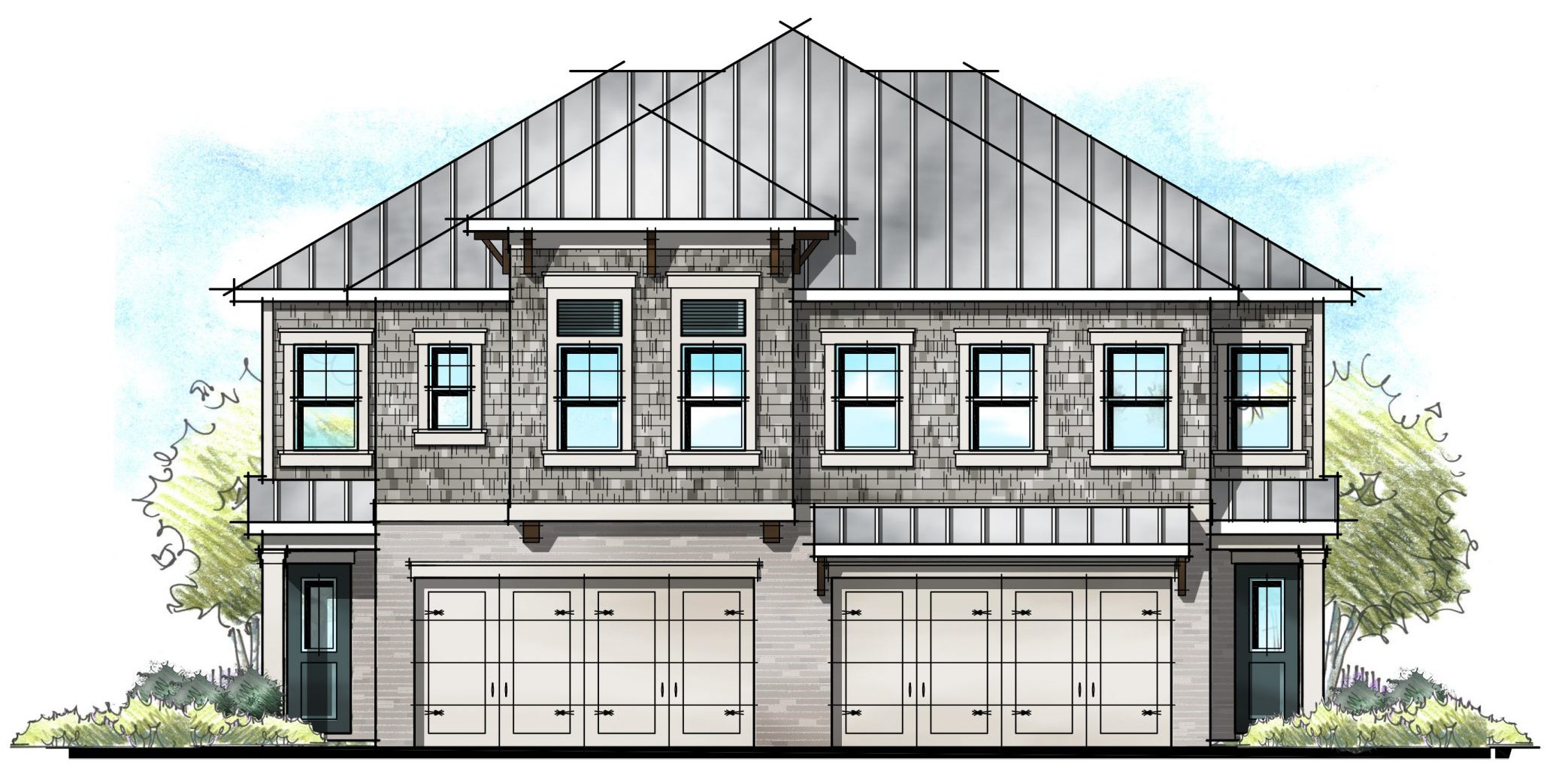 Cottages
These are exactly as the sound. Small individual one and two-story cottages. One project we were involved with had them both with and without garages. To make the land planning simple, we created two building widths – 18' wide and 30' wide. Single car garages could be added to the 18' wide units to make them 30' wide, giving the developer the ability to hit their density and garage goal with ease. This strategy also gave renters options based upon their needs and budget. Square footages ranged from a 730 sq. ft. one bedroom ranch plan to 1400 sq. ft. three bedroom, two-story with a one car garage.
Small lot single family
Small lot single family for rent has the look and feel of a small single family for sale. This could be a 22' wide alley-loaded single family or a 30' wide house with a front 2 car garage. A recent project featured 36' wide homes on 46' wide lots – all with two-car garages. I love this width because it gives you the ability to put living space alongside the two-car garage. It is also in 2' increments which is great for trusses (2' on center) and works with plywood in 4' increments to minimize waste and make construction as affordable as possible. Now make the two-story plans stack 100% and you can really add efficiency. We refuse to sacrifice charm, so let's add a front porch that residents (and local municipalities) will love.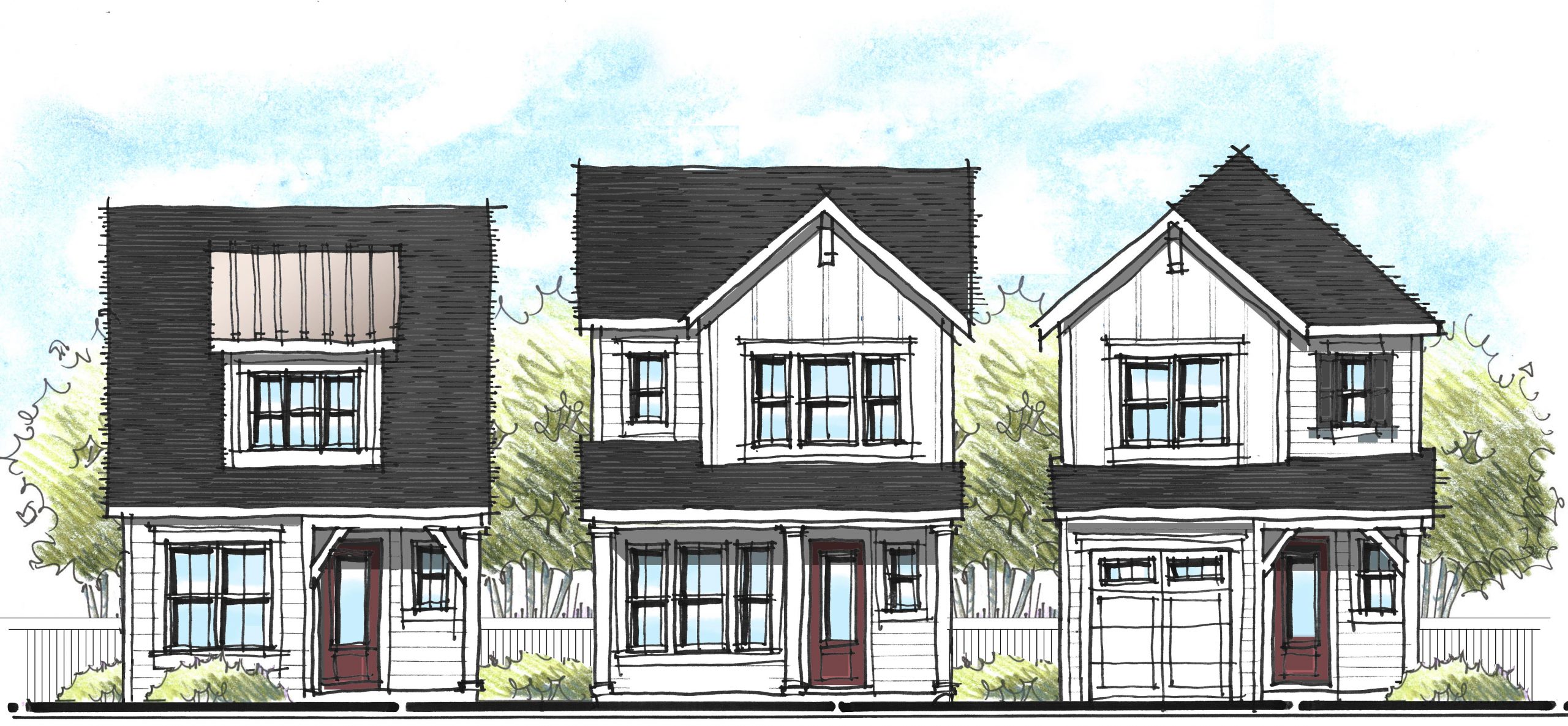 Scattered lot single family
One very clever builder has been building single family for-rent alongside his single family for-sale homes. And why not? Renters comes in the same shapes and sizes as buyers so they can co-exist side by side. Once you have or hire property managers, it becomes an alternative stream of income. This could be a great solution for unsold specs – especially if interest rates keep moving higher.
How are they different?
If you're building for-rent alongside for-sale, how are they different? On the outside, they're not. On the inside, think durability and ease-of-maintenance. I would recommend luxury plank vinyl floors. They are beautiful, durable and pet friendly. Some rental providers locate the HVAC in the garage for easy maintenance.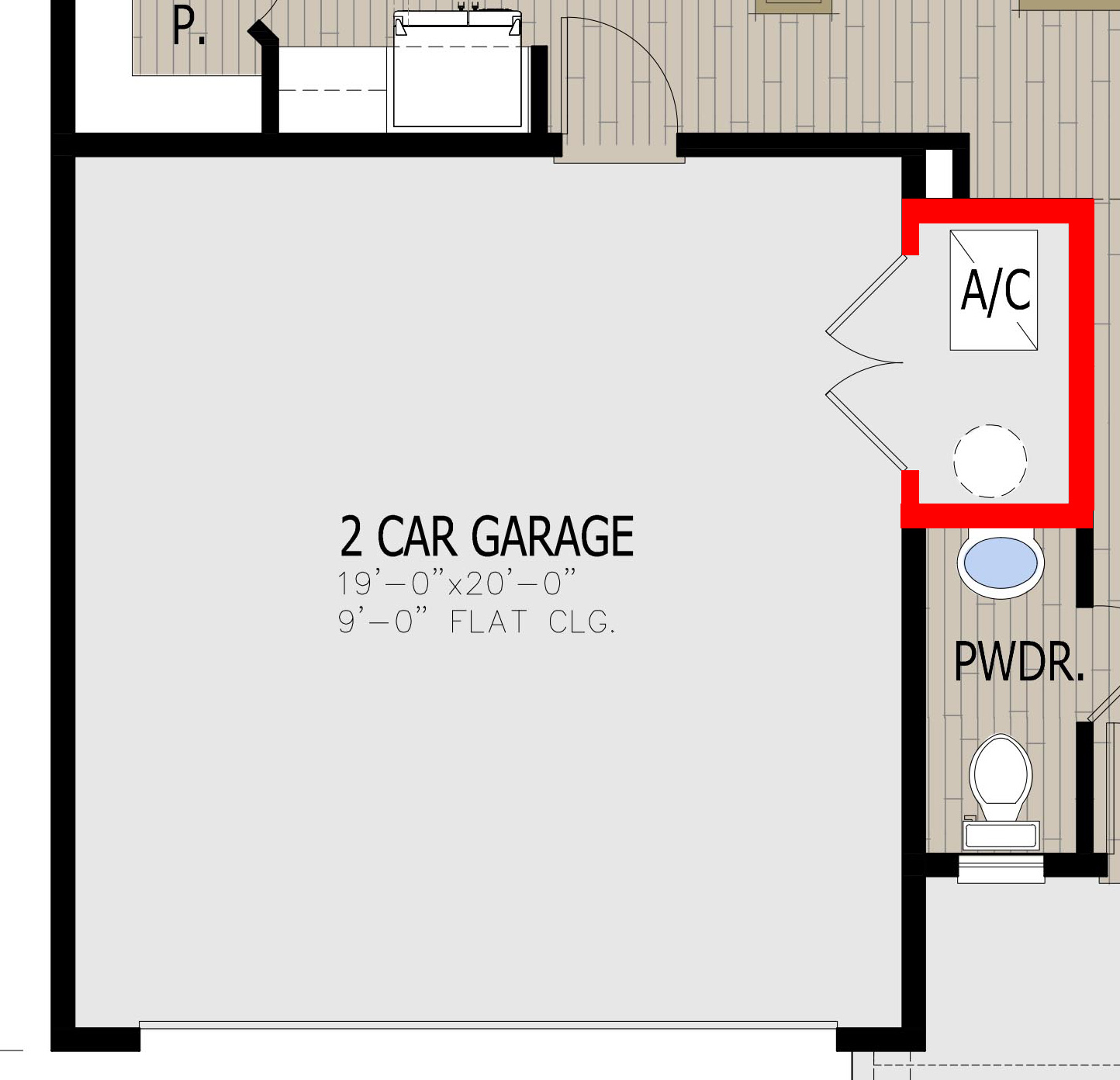 Another approach is a one-year air filter. As my client says, gaining access once a year to change the filter has its advances. Many single-family for-rent homes will become single family for-sale homes – either in a rent-to-own program or once the "asset" has been fully depreciated. Which tells me, at the end of the day – this is still someone's home.
Are single family for-rent homes going to keep housing afloat during these turbulent times? Not on its own. All corners of the industry will need to develop and adjust their strategies to combat rising interest rates, high inflation, and low inventory. As I said last week, now is not the time to panic – it's time to get to work! What strategies is your business taking going forward?
Categorized in: Built For Rent
This post was written by Housing Design Matters