The 4th of July is a great time to spend with family and friends. Because this holiday falls at the beginning of summer, chances are you will be gathering with family and friends outside. This is where outdoor living becomes so important. Ideally, there are multiple areas to gather with several activities in mind.
Front Porch
Buyers love front porches – everyone loves front porches! They make the house so much friendlier to the street. These are great for sitting and conversing with neighbors as they stroll by with their dogs. They are also great places to sit and wait for guest to arrive – perhaps with a frosty beverage in the summertime.
Back Porch
More than a mere patio for fold-up chairs, our outdoor living spaces are designed with multiple functions in mind.
BBQ Placement: As I type, I can almost smell the wonderful aromas of meat cooking on the grill. However, placement of the grill can be tricky.
• Not too close to the house – you don't want smoke getting inside and setting off the smoke detector.
• At the same time, you don't want it too far from the kitchen for the "grill-master".
• Not too close to adjacent seating, either. We want our hot dogs to roast – not our guests!
If you offer a built-in grill or summer kitchen, then a hood is must-have feature to capture the heat and smoke and pull it away from your guests.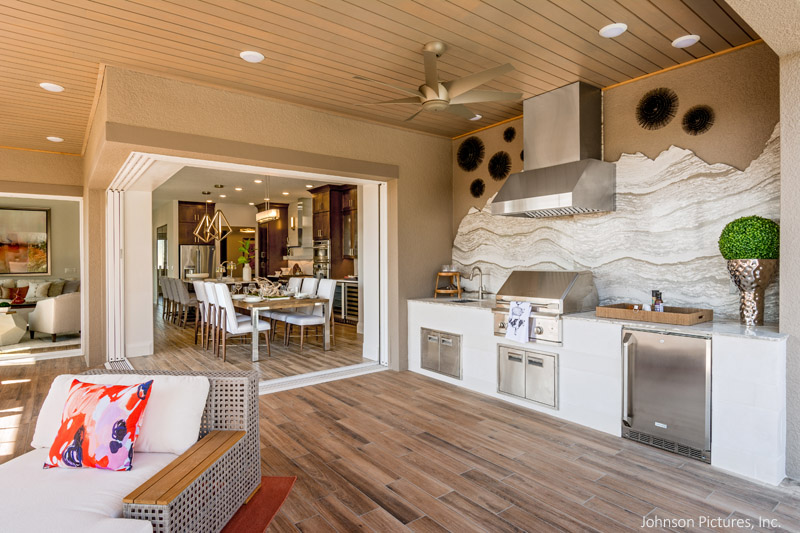 It's always a plus if you can have multiple dining options outside. Perhaps a rectangular table that seats 6 comfortably. The same dining table works great for playing cards or board games with the kids. For larger gatherings, consider adding a second table on the end to extend the dining capacity. Don't forget the lighting for evening events.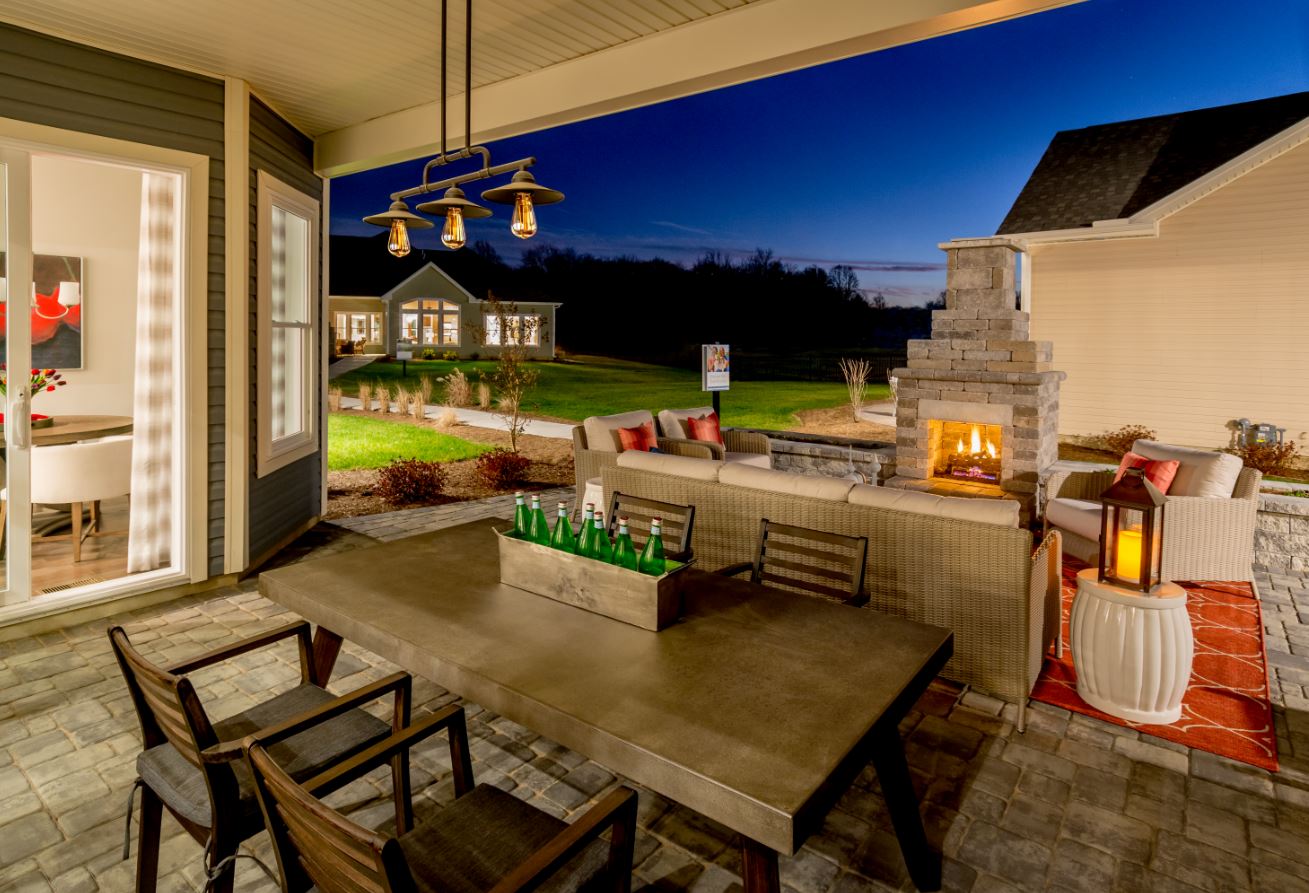 Of course, we need a comfortable lounging and gathering place for watching TV. Add a fireplace and you've doubled the fun! Watching TV is a year-round activity. The fireplace? In Florida, a little less so.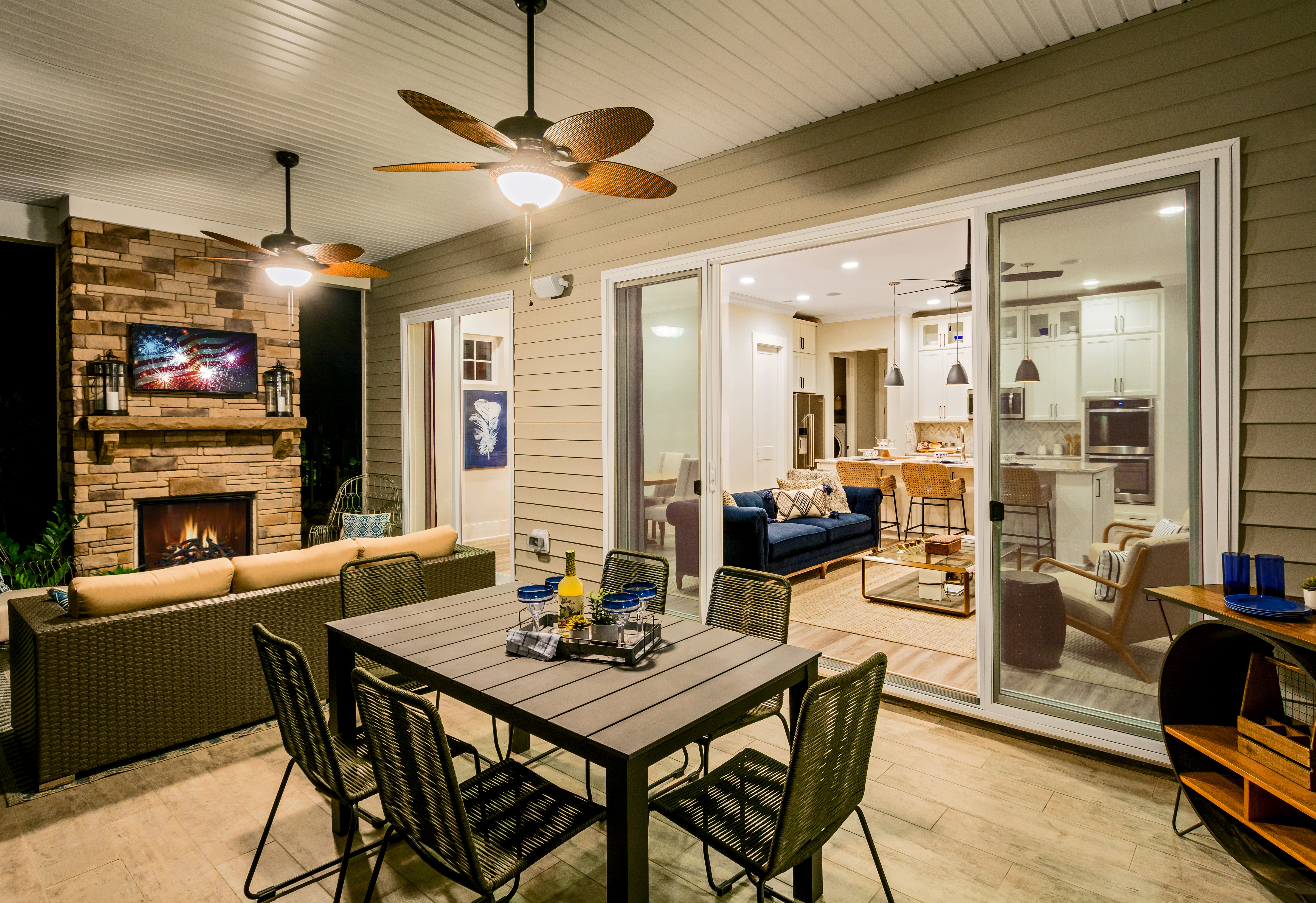 If you still have room, consider a tiki-bar. Whether you go all out and include a refrigerator and a beer tap or just a nice place to gather around and share our favorite beverages.
Outside
Don't forget to demonstrate to your buyers how they can take their outdoor living into the yard. July 4th is a perfect opportunity to dine alfresco. Last summer, we did just that outside the villa we rented in Tuscany (hardly an American tradition but who am I to complain?).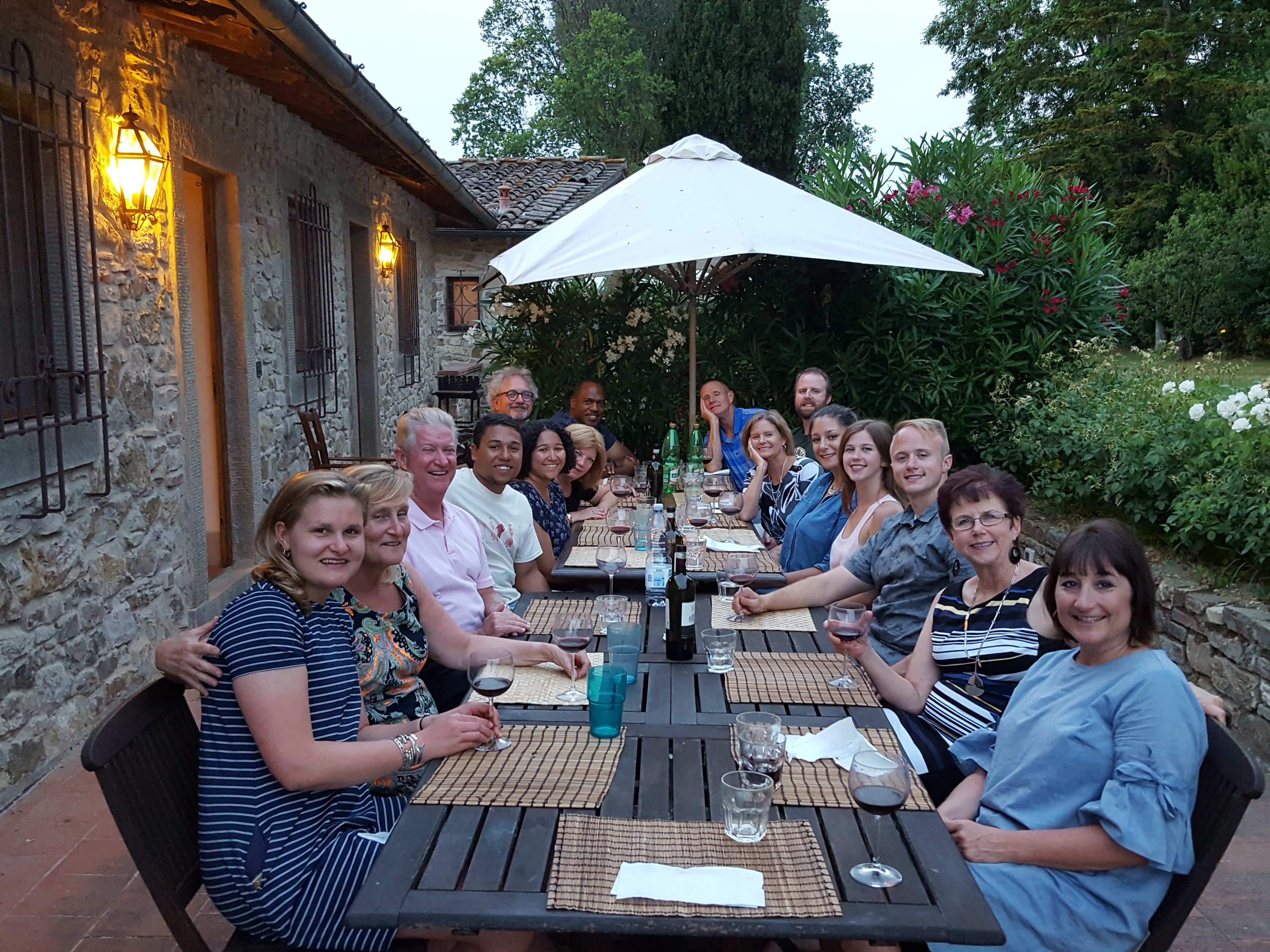 Wherever you are, July 4th is best spent outside – even if it means braving the Florida heat! Slap on the sunscreen and bug-spray and opt for the outdoors! Okay, torrential rains are a valid excuse to stay in the covered lanai.
Have a happy 4th!
Categorized in: Outdoor Living, Seasonal Blogs
This post was written by Housing Design Matters